Are you interested in setting up a new income stream? If yes, you should give YouTube a try.
When someone like you enters the Internet world, they start to see many ways of earning money online. There are several ways to make money such as Blogging for Money, Affiliate Marketing, Earning from Adsense, Freelancing and so on. These ways are excellent to earn money online but you need to have patience if you are opting them as they take time to get famous, generate traffic and start earning revenue.
On the other hand, when you choose YouTube to generate income, you get the freedom to earn from the very first day. You just need to upload your videos on YouTube and bring traffic to your website. The biggest thing about YouTube is you do not need to purchase a domain or hosting package. Just you need to upload your videos and get going.
YouTube is the world's second largest search engine. It has billions of users every month, the number increasing every month. And, that is a huge audience. Below is the data.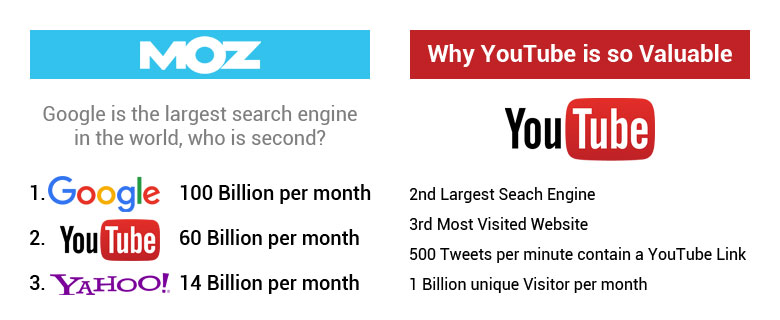 You will be surprised to see the huge numbers of subscribers and earning of the famous YouTubers if you will research about them on the Internet.
Note: That the earning details of YouTubers are based on the facts that each YouTubers earns $2.50 per 1000 views.
SocialBlade sharing the details of a famous YouTuber: Top 25 YouTube Users by Subscribers
Looking at the above information, you might have started taking more interest in knowing how you can also grab the opportunity to earn through YouTube.
But wait!
There are many more things you need to know before starting from the scratch. Earning handsome money through YouTube is all the game of numbers of views on videos. As it is the second largest search engine, the competition is fierce here. There are billions of videos and millions of channels already here. So as a new comer or an existing YouTube channel holder struggling for views, you will have to face a few questions. Some of the top questions:
How will you expand your channel?
How will you generate views on videos?
How will visitors reach your videos?
Who will watch your videos
The solution is – Grow your audience before growing your income.
Now the question is – How to grow your audience?
The YouTubers who are doing exceptionally well and are making good money keep on providing recommendations and suggestions. According to them, it is important to grow your audience before starting to earn money.
An excellent way to grow your viewers for your videos is to use Social Media. The Social Media platforms like Facebook, Twitter, Google+, Instagram, Pinterest, Tumblr, Snapchat, Whatsapp can help you a lot. These social media platforms are very popular and have millions of visitors daily. You can generate massive traffic for your videos by using social media.
Here is something important we would like to share. Global social media research summary 2017 by Dave Chaffey
Make your genuine profile on social media, use your original profile picture so people make trust on you, post necessary things, like and share others post, make friends and stay engaged with them.
Success does not come so easily. The main mantra is you have to work hard in order to achieve your targets. When you feel you have enough viewers, you can create your YouTube channel.
The following guide will help you get started to bring your dream of earning through YouTube a reality.
Here is the simple guide Step-by-Step:
Step 1: Create and make your YouTube Channel
Set up your channel
Upload your channel Profile Picture. You should use the same profile picture you use for your social media profiles. This will help people recognize you.
Upload Channel Art to make your channel more attractive
Add your Channel Description
Connect your channel with other profiles
Step 2: Upload Your Videos
Before you upload your videos, consider the following points.


A reliable, engaging community and a steady stream of appealing videos will make your channel more profitable and famous on YouTube.
You need to ensure your videos are of high quality and are not that long. You also need to be regular in uploading videos and stay consistent with your videos.
You need not have to lose hope if your first or first few videos do not perform well. Keep it up as practice makes everything perfect. You should endeavor to make your next videos always better than the previous ones.
There is always scope of improvement. Try to make your videos better by using better equipment like a good camera, editing software or techniques. If the end product is good, it will help you get better a better audience.
Regular uploading of videos will build your credibility and help you hold an audience. More people will subscribe if you add videos on regular basis and maintain that schedule.
Use effective keyword Title for your videos. Also use an eye-catching thumbnail. Ensure you are tagging your videos with effective keywords. This will drive more traffic to your videos from YouTube searches.
Step 3: Enable Your Channel for Monetization
You will only start earning on YouTube after you enable your channel for monetization. It means you are permitting YouTube to place ads on your videos. It also highlights that there is no copyrighted material in your videos.
Go to YouTube, and click "My Channel" on top left.
At present, you are on your channel page; click the link called "Video Manager" on the top bar. You will find it above the Channel Art.
Once you done, click "Monetization" under "Channel" heading. Here you will see your account status and steps to apply for monetization.
Now it is time to connect your channel to an AdSense account to earn money and get paid for your monetized videos.
Invest time to know the video types you can monetize and the various ads formats.
Monetize videos with ads by enabling the feature from creator studio app.
Step 4: Share Your Video
As you have already established your audience, you should share your videos on social media sites and with your friends and families. Because, the more views you get, the better.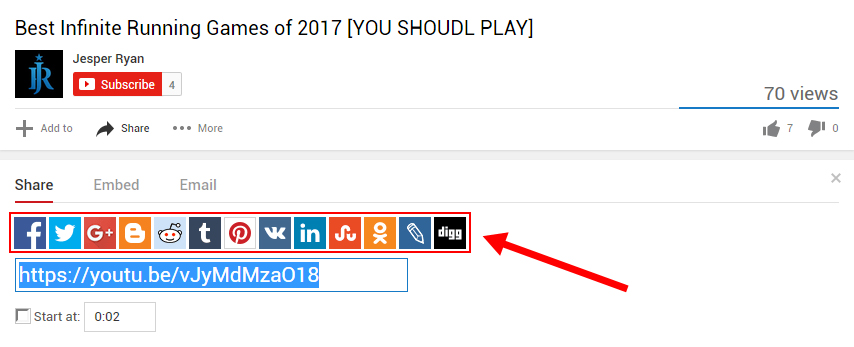 By sharing your embedding the video link in the Internet, you are increasing the chance of getting it noticed.
Ask your viewers to like and subscribe the channel. And make a comment for your video.
It is not recommended to simply put the video on YouTube. Make a simple blog or a website if you can. This will really help.
Some Do's and Don'ts
Earning money through YouTube is possible only when you follow strict guidelines and some "Do's and Don'ts". Already we have discussed the guidelines, now it is time to discuss the "Do's and Don'ts".
Do's
You should create videos that perform better. It means they are likely to be searched more.
Your creation should be engaging, appealing and informative. They will help you fetch comments and likes.
Induce visitors to subscribe to your channel.
Keep on making improved, appealing and engaging videos.
Promote your videos as much as possible.
Don'ts
Keep distance from copy, pasting videos on YouTube. If you do so, you will be automatically trapped for violating copyright violations. Also your account may be suspended soon.
Keep away from making explicit videos and or those that are not allowed by YouTube's Terms of Service.
I hope this article gave you a good overview on how to create YouTube Channel, Monetize and Grow. You may also want to see Best Email Marketing Services for Grow Your Business in 2017.
I would like to help you more
If you liked my article, then please don't forget to subscribe me and share this article. You can also find me on Facebook, Twitter, Google+, Instagram, Medium and LinkedIn.