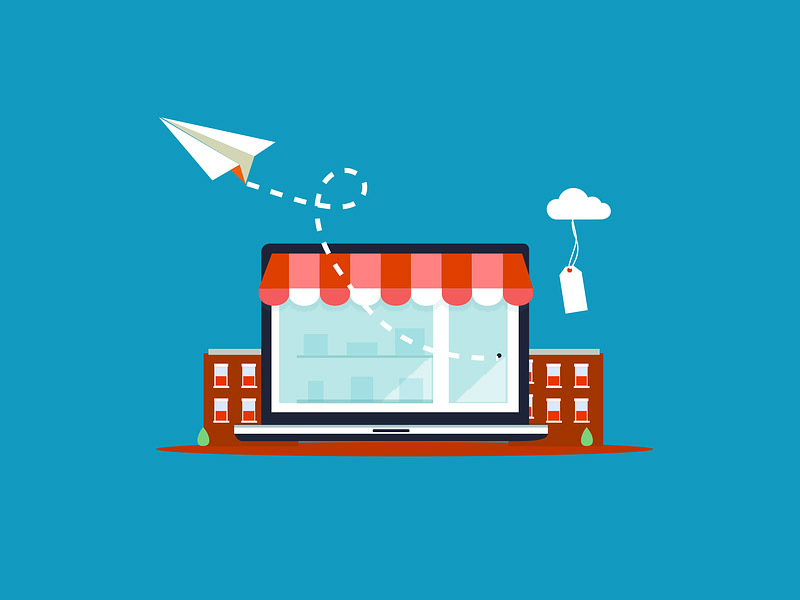 So you're looking to grow your ecommerce business, huh? What better way than to learn than from those who've already done it? After all, there is a lot that goes into running an online store. From building an e-commerce website to improving your traffic and finally getting sales.
Here's how to go about it.
An email has the highest ROI of any channel.
So, you should start with an email list.
Build An Email List
The first step is to build an email list. It's a big deal for a lot of e-commerce stores. You might have a few subscribers, but the majority of them are inactive.
How do I know this? It's because they're not buying from you. They're not subscribing to your email list, or are encouraged you to make a purchase. They're not engaging with you. They're not finding you.
That's why building an email list is so important. It's a direct form of communication with your visitors, a direct way to communicate with your brand, and a direct way to build trust with your audience.
They might not reach out to you, yet. They might not be in contact with you until now, or they might be contact with you. Irrespective of that, you don't build the strongest relationship with them until the last stages of the buyer journey.
That's why building an email list is the single most important part of your customer journey. Here's why.
It makes it easier to reach out to the customers that you've identified as "very interested but not ready to buy." They'll share their email address and you can start building a rapport.
It helps you nurture leads in all stages of the buyer's journey.
To get all the benefits of your email list use a great email delivery service.
It takes more effort to build an email list.
Read More: 10+ Best Email Marketing Services for Blogger and Small Business
Create A General Theme To Inform Content Marketing
Create a general theme for your content marketing strategy. Create a post for the most common keywords you want people to use to discover your website.
For example, on my blog, all of the posts I write for my blog have a theme. There's a core theme. Each post I write for my blog is a specific topic.
For example, I write on a very specific topic say SEO.
Before creating any content for your site, I'd say this. Focus on one specific topic in your post. If I wanted to create content about health, I would focus on that one specific topic. Say, cycling for health.
The general theme is a good starting point for creating content. Give it some time and you'll start to see the long-term effect.
You may find a post idea you love. A lot of minor tweaks to it will make it an all-together different post. This is how you create a new post. You add your voice, experiences, examples and other things that make it uniquely yours. And that's okay. Just keep adding these elements to your content.
Here's how I did it:
I used to write these things in my post, one at a time. Then I would break them down into actionable steps. For example in this guide on generating income online, I break down all the ideas into actionable steps that anyone can follow.
I wrote the main point with supplementary details.
For example, I wrote the headline as a mini-citation. Then I broke it down into the best practices of what to do in a blog post.
Using proper SEO practices, you can easily rank your content and take your traffic back to the original source.
Create A Roundup Post
Finally, create a roundup post. You'll choose the best of the best and then organize them into a list.
Here's how I did it:
I wrote a post on using MyBlogU.com.
I created a list of the top 10 posts on a particular topic that had received the most comments.
When I did this, I walked the readers through the list.
And with its help I was able to generate the best traffic for my site. With a round-up that lists influencers you can get a lot of people linking out to the post.
Create An Inbound Lead Magnet
An inbound lead magnet gets you leads for your eCommerce business. They could be in the form of buyer's guides.
There are a lot of online resources.
A lot of blog posts are in the form of infographics and videos. Some others post podcasts.
There are also a lot of guides too
There's also a lot of 'how to' guides.
When you create an inbound lead magnet, use these ideas as inspiration.
It's something that you want to get right in the first place. You're not just creating a piece of content that will attract people. You're creating something valuable that will generate 'leads'.
This lead magnet should act as a buyer's guide that helps people make decisions and convert.
You May Like: