Website developers cannot ignore browser optimization because 93% of all internet activity begins with a search, and 39% of e-commerce traffic globally comes from search.
You can still generate leads from your PPC campaigns, so don't throw in the towel just yet. But since 80% of people say they ignore the advertisements in search results, 61% of companies have started prioritising SEO to boost their digital campaign. Website developers are strengthening their content in the hopes of landing on the first page of Search Engine Results Page (SERP), where the top five websites get 67.6% of all clicks.
You need to be strategizing with your team how to boost your SEO ranking then, by driving traffic organically to your site. When it is come to WordPress SEO, SEO plugins for WordPress plays an important role in website ranking.
The Best WordPress SEO Plugins
There is a wide selection of SEO tools available, like WordPress plugins that can help you improve your SEO:
Yoast SEO WordPress Plugin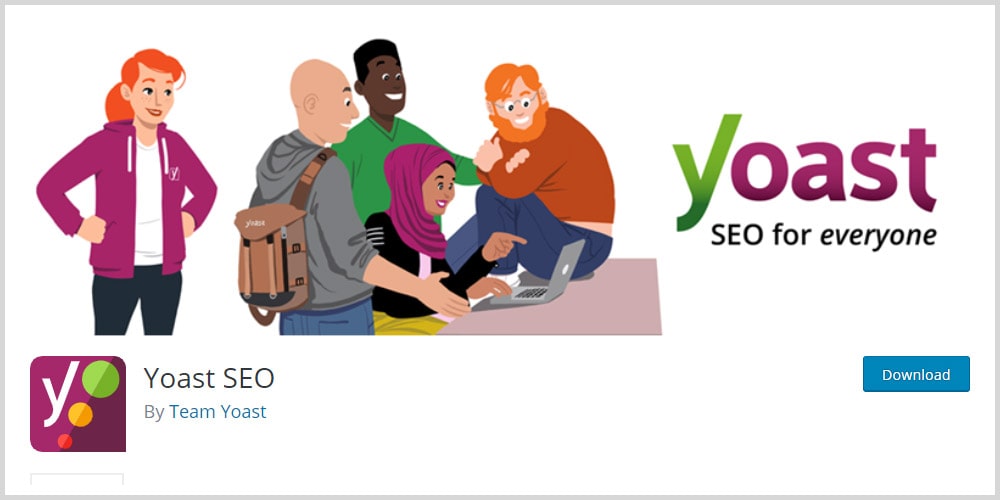 The Yoast SEO WordPress plugin has in its portfolio of over five million downloads, making it one of the most popular options.
Through Yoast SEO, website developers can create and manage XML sitemaps, so you do not have to code your sitemap manually, especially if you don't have technical know-how. Yoast also helps by identifying and avoiding duplicate content to decrease attrition in Google, and it offers title and meta description templates to make pages more appealing in SERPs.
The SEO Framework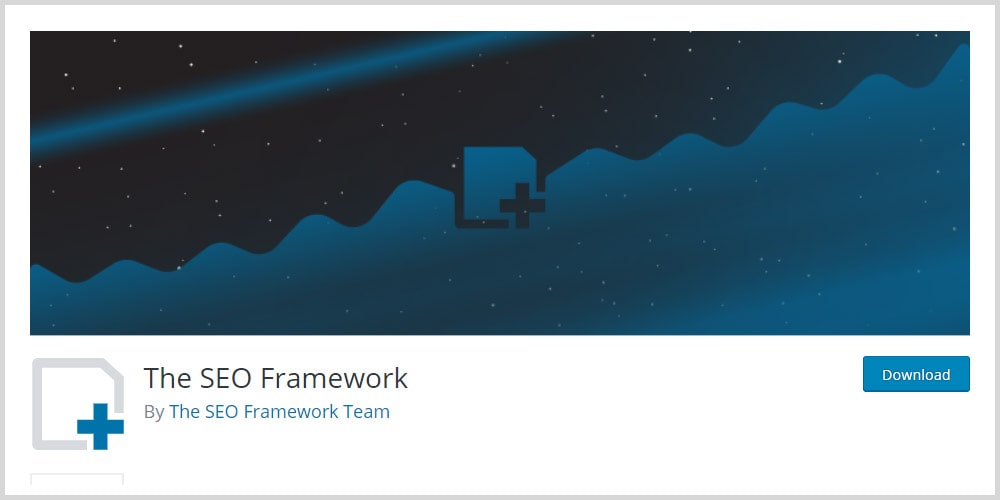 SEO Framework is designed for smaller enterprises more than big corporations. It's interface blends seamlessly with WordPress. The plugin gives a precise, colored scale showing exact details of how to optimize every post for search engines. It explains how to improve individual pages precisely and how the title can be developed for SEO purposes.
SEO Framework provides tons of value, with no advertisements, no branding, but only white-hat SEO following Google's guidelines. It's precise and fast, secure, and private, boasting of an impenetrable code that has an excellent security track record. Above all, this great plugin is free.
SEO Squirrly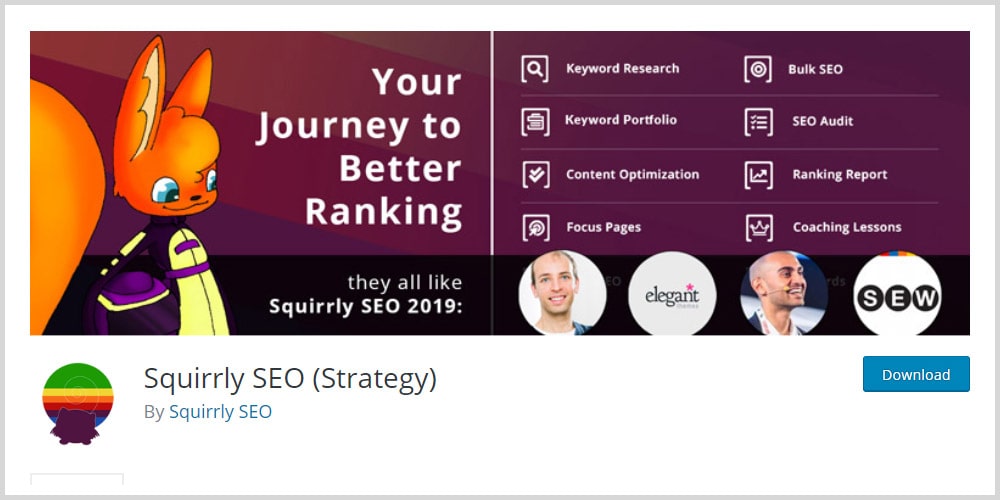 SEO Squirrly is mainly made for non-SEO experts. By typing your desired keyword, you're trying to rank through the article you are making, green lights and popup suggestions will appear in real-time, explaining how you can incorporate that keyword into your WordPress SEO strategy. You get SEO advice as you write with SEO Squirrly. It also provides content reports useful when you are outsourcing writers or managing multiple writers in your company. These reports give writers additional insight into SEO based on the content they were responsible for. This plugin can also help you check your competitors' content to gain insight into how you can outrank them on SERP. SEO Squirrly also makes weekly progress tracking uncomplicated.
SEO Squirrly also has other built-in tools like:
Strategy Assistant – a step-by-step Framework for ranking their business via Focus Pages.
Settings Assistant – corrects SEO settings in their site and set up everything correctly.
Blogging Assistant – helps users write high-quality, media-rich articles without leaving their WordPress dashboard.
Keyword Research Assistant – which keeps records, adds data to users' keyword portfolio and notifies them of better keyword opportunities.
Rank Math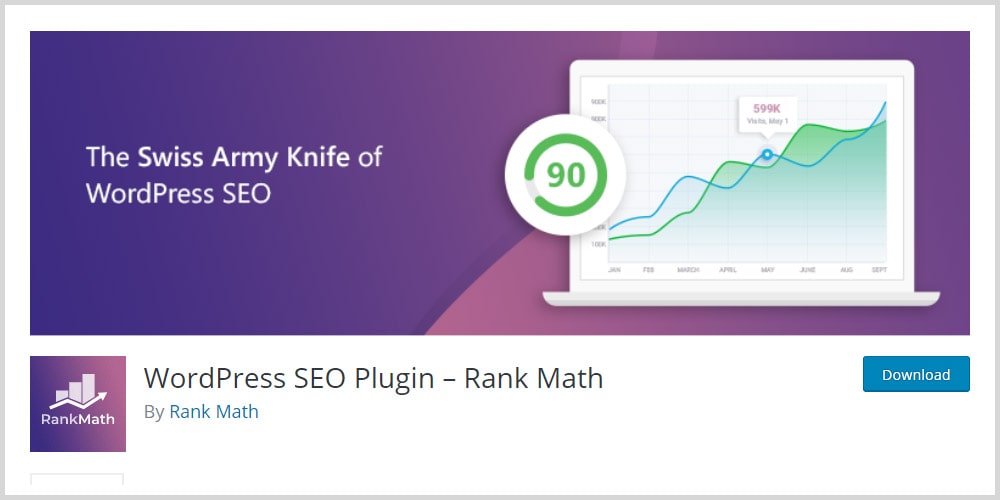 Rank Math helps you manage all your on-page SEO needs for all your website content. It's integrated with Google Search Console, so essential updates and information are seen on the WordPress administrative dashboard.
Rank Math manages your meta tags for noindex, nofollow, and noarchive, so you can monitor which keywords you're ranking for, and see the number of impressions you're getting for different searches. Rank Math shows errors that Google sees on your site in easy-to-read and accessible information.
It has features for XML sitemaps, rich snippets, recommendations for internal linking, 404 monitoring, redirects, local SEO, image SEO. It's the reason why it is one of the best SEO plugins for WordPress.
Broken Link Checker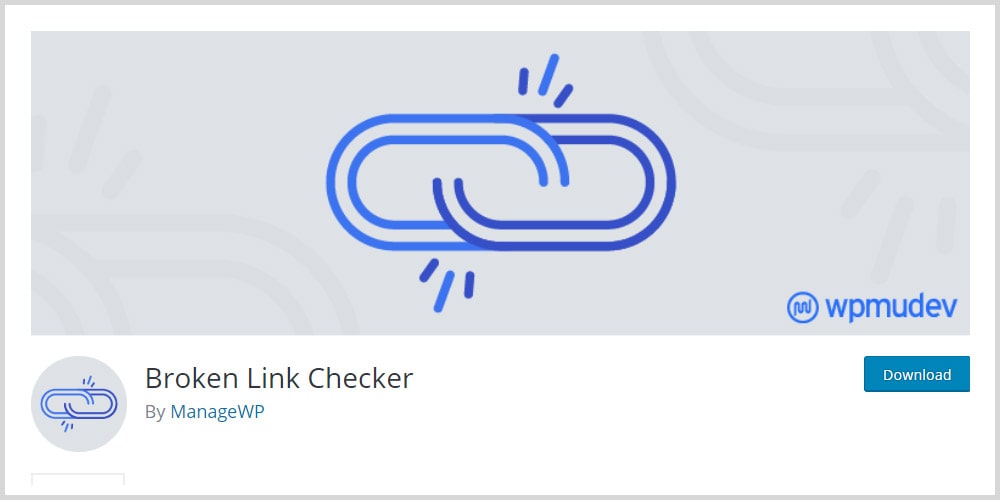 Websites get penalized by Google algorithms for broken links, and Broken Link Checker WordPress plugin comes in handy to solve this. You can now monitor the tons of internal and outbound links in your blog content and control the pages on your site. If you used a quote, image, or any content in your blog posts that you linked to another site that is no longer available for whatever reason, that is a broken link. The Broken Link Checker plugin identifies that broken link and allows you to easily remove, edit, or dismiss the problem with a few clicks.
All in One SEO Pack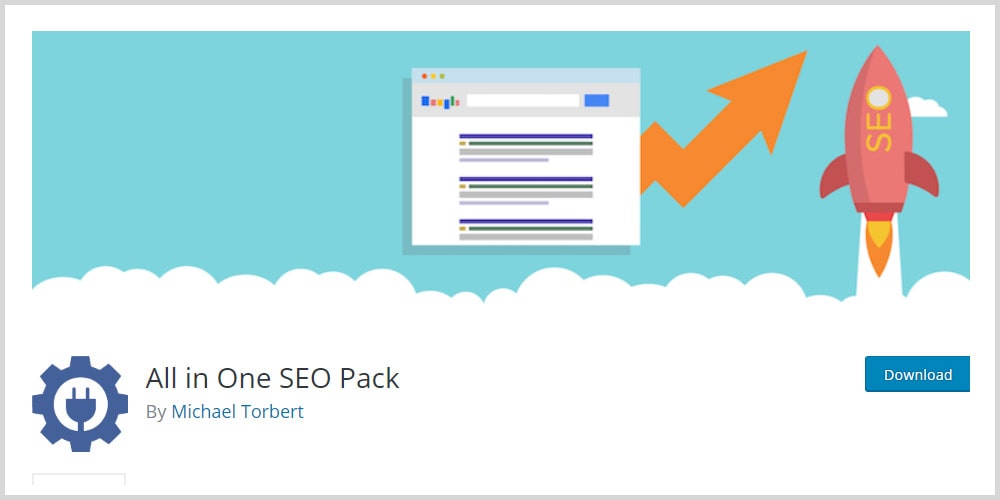 The All in One SEO Pack has more than two million active WordPress installations. It's famous for its clean and navigable dashboard. It also comes for free, but you can upgrade to a premium version to access more features. A business license also helps you handle multiple websites, up to 10 sites in one subscription plan, or an agency license to use the plugin on an unlimited number of sites. The free version usually is enough for singular blogs or startup websites. It's best for beginners, but a lot of experienced WordPress users use this plugin too.
All In One Schema Rich Snippets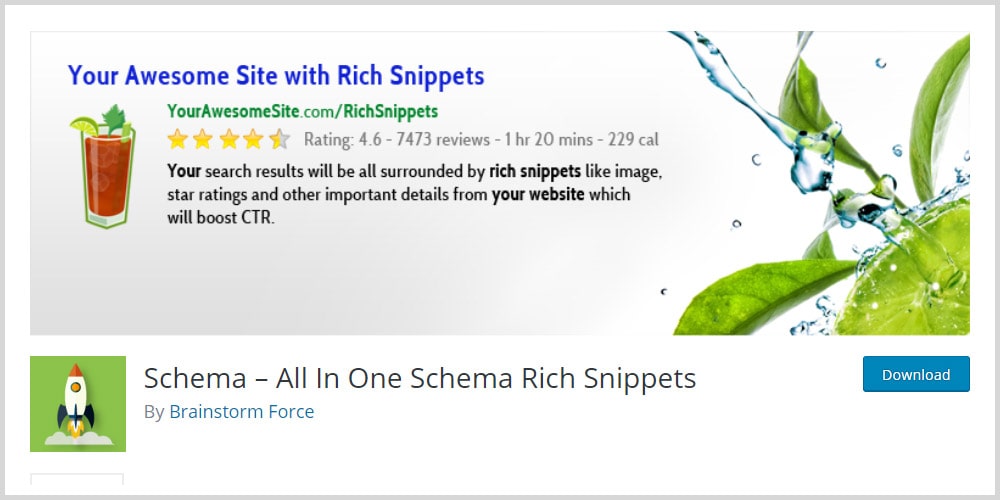 All In One Schema Rich Snippets provide rich snippets for your pages, so they appear better on search engine results. These snippets are summaries of your page that are interactive for readers. They can contain details like pricing, photos, star ratings, reviews, videos, recipes, events, people, products, and articles.
Rich snippets benefit all websites, but most importantly for eCommerce sites. You are making it easy for users to view pertinent details of your product without having to go through an elaborate list. They can see the star rating from the search engine results page. Including these rich snippets will tell search engines precisely what information to include in the search results.
SEMrush SEO Writing Assistant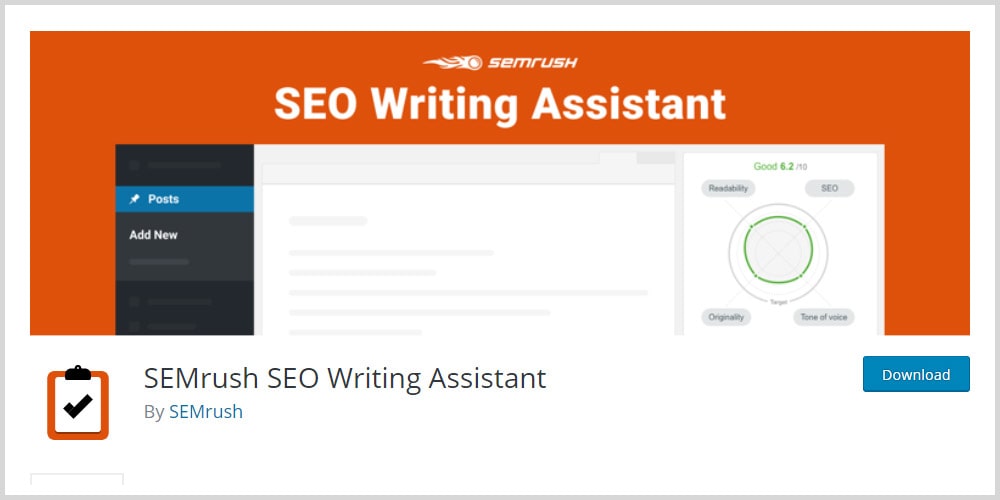 SEMrush SEO Writing Assistant WordPress plugin has one of the best SEO toolkits available. You need to open an account with SEMrush to access its free features. However, the free account only gives you access to one template. You need to upgrade to the premium plan to access more.
The plugin views your content and gives it an SEO-friendly score. You'll be given see text suggestions on how to improve your content for SEO purposes, and other recommendations to help you optimize keywords you are targeting.
Conclusion: Prioritise Your Website's SEO
The SEO for your websites should be one of your top priorities. Every resource you invest—time, capital, human resources, and the like—should be optimised for maximum profitability, and non-SEO friendly websites are not going to bring ROI unless it is turned revamped immediately. There are many other WordPress plugins available, but choose one that suits you best, fits your budget, and meets your SEO requirements. However, these tools are merely tools. Without the human element—your team's ingenuity, hardwork, excellent web design, fresh content, and relevant digital marketing ideas, these tools will not be fully maximised.
Learn how to improve your business website and keep growing in your SEO strategies and keep honing your strengths to execute them better for your digital marketing campaign. Take advantage of how you can get the most out of your WordPress site with all your plugin tools to make your website competitive and compelling, able to convert audiences down the sales funnel.