Large corporations and small businesses have relied on consistency for the measure of a brand campaign's success. Brands have always strived to match the expectations and demands of their niche customers. However, the market is changing thanks to the increasing levels of awareness among the customers rapidly. It is a tumultuous time for brands, market leaders, and even the consumers. The evolving scenario of the market has forced the brands to questions the fundamental assumptions about marketing.
Today, it is the time for one-size-fits-all campaigns and retail stores. Apple is leading the way along with several other notable digital tech companies in 2018. Even the start-ups are catching up with this trend to present the audience with experiences that turn into pleasant memories rather than outright promotional messages and free samples.
How is disruption beneficial for the new brands?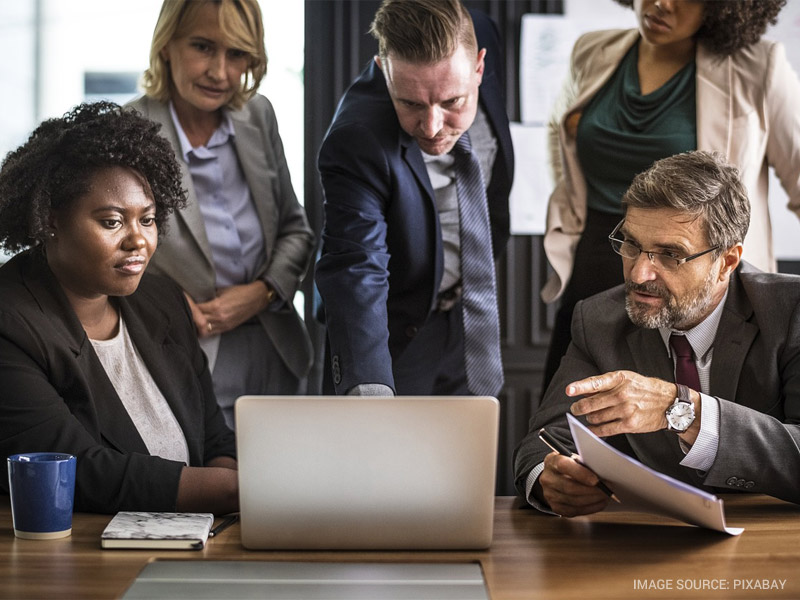 It is easy to see that disruption is the new consistency among most brands. They are turning product packaging, brand awareness campaigns, and brand activation campaigns into interactive elements. These brands are using every small resource to turn heads in the right direction. As a result, the old metrics and touchpoints are gradually becoming irrelevant to the marketers and the new brands.
As a result, the experiential marketing summits are becoming popular all around the world. In the US, several similar marketing summits take place around the year. There is a lot to see, learn and note during each one of them. Each year, businesses get to interact with each other, brainstorm with some of the key market players and here are five things this year's summit taught us:
Read more: 6 Common Myths about Digital Marketing You Will Stop Believing After Reading This
Get as much data as possible
You should harness the entire event data from your experiential marketing campaign in real-time. That is a crucial part of any marketing campaign to capture the data, organize it and leverage it whenever possible. Understanding the data, you collect from the participants will open up several avenues for your brand. It can be a game changer, provided you can utilize this data to make future marketing decisions. The conversion of data into insights can add real value to your marketing practices. Data can help your company with insights into the sales process, consumer relations, and product performance. Data is the fuel in 2018, and there is no way to ignore that. If you are not capitalizing your data from the marketing events, you are losing out on a big chunk of your revenue. Visit experiential marketing agency Roots3 Productions to learn more about harnessing data for market insight in 2018.
Create an immersive experience
Your brand needs to offer something more than the show-and-tell experiences. You need to enthrall the senses of each participant, and it means engaging more than their sight. You need to organize an event that will involve all five senses and serve as a powerful memory to the potential customer. You want the positive emotions your event elicits to drive his purchasing decision. A simple free sample or tasting will not achieve much compared to an interactive event that encourages the visitors to participate, enjoy and create memories. Most importantly, events that fall in the latter category also encourage people to create shareable content like photos and videos.
Read More: Maximize Your Online Presence By Exploring The Different Marketing Avenues
Always be on the lookout for new tech
Each year these summits present to the marketers and the business owners a flurry of new technologies that can improve data collection, enhance user experience and create an impressive presence for the brands. Using new technology can make you more approachable for the attendees. At the same time, you are ready to push the envelope a little, and that boosts the trust between the brand and the audience. The presence of new technology has made crafting wholesome immersive experiences a lot easier than it was before. For example – you have virtual reality and augmented reality ready to take your target attendees on a virtual tour of the world you have created for them at the push of a button!
Acquire the ability to transform
It is imperative for market leaders to be strategic and not reactionary. Once you get a hold of your data influx and market insight, you will always find new ways to transform and evolve. Without the window for evolution, you will never be able to address new audiences and explore new marketplaces. Event marketing involves significant strategizing and innovation. The perfect blend of technology, communication skills, market research, and marketing expertise enables a brand to glimpse at the future and adapt itself to the impending changes.
Tap into the emotions of your audience
No great marketing event has not leveraged the emotions of its audience. In fact, that is the secret sauce of every great experiential marketing campaign ever. Emotions are vital determinants in the present, and they influence decision making at the POS. A great event that elicits positive emotions can help you connect with a wide audience. You will not only be able to map the emotions and track the reactions, but you will also monitor their direct impact on your quarterly sales reports.
You can turn any upcoming brand event including your brand or product activation, brand awareness meets, expos and press events into successful experiential marketing events with a little expert intervention.
You May Like: Promoting Your Content Properly With These Tools