The crime rate in the digital world is rapidly growing with more losses to individuals and businesses. With the digitalization of every business sector, it is getting more crucial for businesses to create their online presence. Hackers are continually breaching companies and stealing millions of money and sensitive data.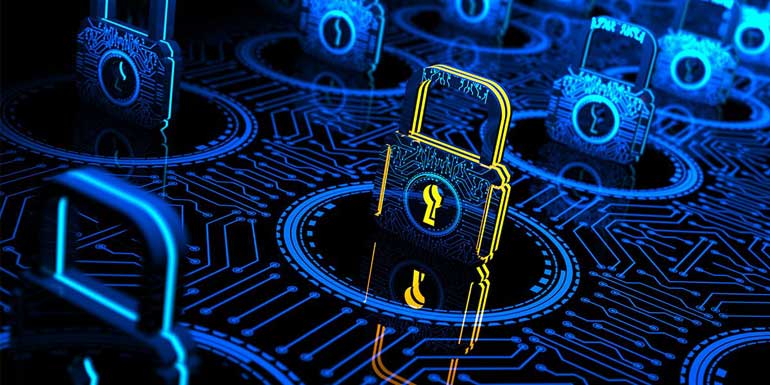 With major news coming from data breach analyses, small businesses are the top target of cyber attacks as well. In fact, small businesses risk is multiplied because most of them do not have the tools and capacity to withstand the blowout. As accordance with the National Cyber Security Alliance, more than 60% of small businesses will go out of business in six months of a cyber attack occurs.
The risk has grown, and companies like Dell are trying to face a threat with a backup plan that focuses on extensive training for employees because the majority of the cybercrimes happen due to human error. It is the employees that somehow make the system or their profiles vulnerable on the workspace.
Small businesses look for external help from security officials to audit their security, which does not always is fruitful. Before you consider taking external support, let's review all the protective measures to ensure you can learn and teach your employees as well. So it is recommended to inform your employees to take the best Cyber Security courses to upskills their knowledge.
You may also want to consult experts like PacGenesis to help you find the best data security measures for your business.
Avoid Unsecured Networks Other Proceed with Caution
It is essential to understand that the cyber attack would not always come from within the physical location of an office. It is a fast-changing world where work is always on the go and from a remote location as well because it's faster and cost-effective for companies to hire people working remotely than to bring them all to a physical location.
However, working from remote locations is not always beneficial because employees often work on unsecured networks such as a cafe. As a business entity, the employees need to be aware of the consequences of these networks and should not browse on untrusted networks, which can be intercepted by potential hackers.
Practice Proper Password Management
We tend we fail when setting up a new password because on an average users keep similar or same passwords for almost all their accounts, even for bank accounts which is a big threat that will make you regret this in the future. Handling passwords is the core reason why users keep similar passwords, but it is vital that the entire workforce create new passwords.
Employees need to make this a habit to change their passwords every three months. This should be made a protocol and avoid using the same passwords or starting letters or alphabets. Having a sophisticated password will enhance the chances your account details remaining safe. For this and many other reasons, people are using password managers more and more, since they are a way to store and protect your passwords and logins efficiently. NordPass for instance, has developed several extensions for various browsers including Google Chrome. Read more here.
Closely Monitor your Account Activities
If an employee comes across an unusual activity on one of their accounts, for example, "a read email' which was never opened by the employee then it's a clear indicator that someone has accessed your account and it is compromised. Change the password firstly and look for extra added protection from outsourced privacy apps such as VPNs that will encrypt your communication line.
These work to enhance anonymity in the eyes of ISPs and hackers that will give you an edge to keep your accounts safe and the network as well. It's one of the best security apps today. There are free and paid services. But experts suggest to use those premium paid providers. If budget is your concern, there are great VPN deals being offered online regularly.
Manage Device Privacy
Employees need to be continuously reminded to lock their devices while leaving their desks and even log out of their accounts. Never leave your device unattended because malware can spread through hard disks, flash drives, and other external devices connected to the computer.
Further, set up two-factor authentication as an extra layer of security which constructs a code sent to you whenever logged in from a new browser or device. This will help in case someone tries to reset your password.
IT department is the center of any business nowadays, and they are responsible for analyzing and preparing the entire staff against it. If you want to take advantage, then you can avail free services like Dell's Small Business Advisor hotline to inquire how secure and a smart team can lift a company's identity.
DO NOT Open Attachments and Unsecure Email links
Memorize this tip or write it somewhere, so you don't forget it. Spam emails and shady attachments are very risky because these are targeted to harvest user information as soon as they open it. Thanks to Gmail, all suspicious emails directly filtered and sent in the spam folder, so users know.
Create an Automatic Backup Daily
Cyber attacks are unpredictable, and once you become a victim, you won't be able to restore or recover your data. Most of the times, these attacks lead to loss of financial assets, which hinders the growth of businesses.
Automatic backups will allow your data and files to upload on the cloud servers of the business every day, which will reduce the chances of you losing your valuable data.