One of the latest trends being followed across the world is building personalized wedding websites, as if the wedding checklist wasn't already too hard to manage, but creating a website won't be that much of a hassle.
The good part is that there are numerous wedding website builders that will help you create your own website from scratch. You don't have to be a tech savvy or deal with any complexities, it's just a few clicks and you're good to go.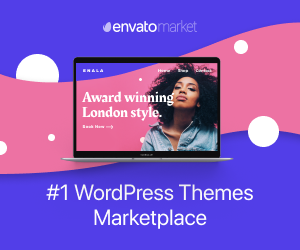 A List of Best and Free Wedding Website Builders
Below you can go through a few wedding website builders that will make it easy for you to choose one according to your preference.
Appy Couple — Interactive Wedding Website and App
This website is fashionable and exhibits a contemporary and voguish look. The designs used in it are developed by famous fashion and lifestyle icons and it's an integration of modernization, socialization and has hassle-free usage.
Customized designs along with RSVP alerts, photo sharing and limitless storage are just few of the innumerable features it holds and the clients of the website get a chance to change the designs in a flexible manner while enjoying the wedding and the website all at once.
Moreover, if you get stuck along the way, you can always ask for assistance from their 24/7 customer helpline.
But in order for the website to be fully functional, the guests would be required to download the website and the cost that it comes with, the benefits aren't out of the ordinary nor do they differentiate from other low-cost websites.
Cost: $58 for Appy Boutique / $175 for Appy Luxury
eWedding
It's one of the most recent website designs and it has already created 800,000 wedding websites. It's user-friendly and can be used conveniently.
It consists of tutorial videos that can guide the users to make use of options appropriately and it also has the feature of displaying the timeline of you and your spouse's relationship. There's the availability of advanced customization such as theme type, fonts and color range.
However, it's limited in terms of the functions it offers for free, in order to avail high-end features, premium costs have to be paid.
Cost: Free of charge. $9 for a premium account along with advanced features and functionalities.
Wix — Free Websit Builder
It's an easy to use website with several customization options, has around a hundred templates with 20 designer made templates especially for weddings.
It has a drag and drop option and is easy to use, the domain name is hidden until you publish it and it suites a huge category of devices and looks good on them. In order to select a website design, it's essential to make sure that it is friendly on different devices.
However, it doesn't have a wedding guest list tool nor any integration of registry so the details have to be put up manually.
Cost: It's free of charge. $10 for premium account along with a customized domain name.
Zola
The most highlighted feature of Zola is that it's interconnected with a wedding registry and it's the trendy millennial' s go-to website, fulfilling their demands and providing a satisfying service.
It's also known for the best guest manager list as it collects the addresses through guests' email and tracking RSVPs in actual time, with the availability of options for buying gifts from Zola itself.
Zola has all the up to date features that can easily be tailored according to the clients' need and with its friendly interface, things aren't too difficult either.
Nonetheless, it's limited in use if you don't have the Zola registry and there are only 30 templates for the selection of the website design.
Cost: It's free of charge. $14.5 for premium chargers if you want a customized domain.
The Knot
With this website, you have the opportunity to choose from wide ranged themes, color, font and template options along with advanced options of URL, color schemes and cover pictures.
Alongside organizing and managing your guest lists and tracking RSVPs, you can also avail the synced registry options through which you can add stuff from your fund to the department store and choose vendors for every big or small thing but do know that the RSVP can't be customized.
It makes use of Facebook sharing option and hashtags and also allows you to have your guest list imported or get it sorted manually while designing your very own and unique wedding invitation.
Cost: It's free of charge. $19.99 a year for a customized domain name.
Joy — Free, Unique Wedding Website
This website has a smooth design and an extremely easy to use interface that is functional and advanced.
It has more than a hundred templates that can be used to make a modern wedding website, there's also a function for multiple admin management where more than one person can handle the website, hence easy management alongside unlimited memory storage as well.
It has the feature of collecting all the guest photos and combining them in slideshows, manages the content that is being shown and also manages the guest list and information they have access to.
However, the access to certain features requires use of a computer, you won't be able to view certain things even if you're notified. You don't have the choice to purchase customized domain names and it also has very limited template designs with few designs predominant throughout.
Cost: It's free of charge.
Minted — Wedding Website Design
This wedding website design is especially for the couples who are quality conscious and are adamant to get even the tiniest details coordinated among the other wedding website builders.
It is full of options with exclusive designs introduced by independent artists who vary with their own tastes and preferences. With this you also have the chance to shop your decorations according to the style of your website, making it more customized and giving your wedding a personal touch.
But you must be aware of the fact that the design options are pretty much what the artists have presented, and the higher features are only available with the premium option and the options for gifts is unavailable.
Cost: It's free of charge. $20 for a one-time premium charge.
WeddingWire — Best Wedding Website Builder
It has the feature of background images alongside the integration of necessary planning tools for the wedding and the guest's list.
Easy to use hotel contacts are also available on the website that provide feasible and pocket-friendly guest accommodations. Moreover, there's privacy protection and details can be blocked from being viewed publicly and the information can also be protected through password locks.
However, the templates are too plain and they aren't artistic either so it wouldn't satisfy every couple's taste. WeddingWire doesn't provide the clients with the option of editing and creating their own website from scratch hence they have to make use of what they're provided with.
Cost: It's free of charge. $13 for domain customization.
Riley & Grey — Luxury Wedding Websites
This website is fanciful and provides the clients with luxurious feels, which is exactly what every wedding couple needs to feel right before their big day.
It can be customized and has powerful features that can be enjoyed by you and your guest list. The look of the website is very modern and grand and it's very likely to be appreciated by couples who want their wedding to exhibit just that.
But it's not that easy to set up because a lot of the things have to be set up manually so it is a bit time-consuming.
Cost: $35 per month.
Weduary
It consists of various themes, features for guest management and allows integration of social media options like Facebook and Instagram.
However, the facility to add additional pages can't be availed at the moment and it's most likely to be updated soon.
Choosing a website design is not a simple task, yet for the years to come, it's going to remain an integral part of your life.
So go through all the options before you settle with the wedding website builders that fits your taste perfectly.
How to Promote Your Wedding Photography Website
Having a website is important but getting leads to it is equally important. It is important to know that SEO takes time, it is not a task of one or two days to enhance your website ranking. Irrespective of your business size, SEO is really very important, especially if you want to make a name through digital medium.
1. Analyze your audience
First of all, you have to analyze your target audience to promote your website. This is one of the most crucial steps that you have to do. This is important because it will help you in generating leads. You will get to know to whom you have to represent, through these leads, queries, feedbacks and what not.
Get answer of these a few questions to analyze your target audience:
Do I offer photography for large weddings also or just for small weddings?
What are the keywords that potential client would be searching?
What is the age when most of the people get married?
What kind of wedding photography do you offer?
What is the lowest budget on which I can work?
Do I offer the services in a particular geographic area?
Get the answer to all these questions. Be specific in the area where you offer your services and with the type of photography that you can offer to your clients. Getting specific to all these questions will let you know your target audience so you don't need to advertise or promote your business in front of the people who are not interested in your services or who can't afford it. Therefore, analyzing your audience is one of the most important steps that you have to consider.
2. Generate SEO friendly URL
These are a few things which you need to do in order to create a SEO friendly URL. Your website URL should contain keywords without spaces or underscore. You can add spacing using hyphens rather than using underscore or other special characters. Your website URL should be named clearly so that it looks appealing and inviting to visitors. If your website is new and has not been indexed on the search engine result page then you should replace the underscores of your URL with the hyphens but in case if it is ranked well then there is no need to change the URL of your wedding photography website.
3. Offer promotional discount
Remember that being a photographer it is your responsibility to keep yourselves updated as per the latest trends and timelines. Winters are the season of weddings. As per your geographic area, get to know the wedding season of your area because it will be going to influence your business. During peak season of weddings, offer promotional discounts to your potential clients that look appealing to them. Offer discounts if they book you before the wedding. There are a lot of ways to offer a discount to your potential customers.
4. Choose the proper channel to advertise your website
Now you know about your target audience as well as you know the peak season of the wedding but it is important to choose the right platform to advertise your wedding photography website. Choose the right medium that will promote traffic to your website and that matches with your needs. Social media is one of the most popular channels to advertise your website.
5. Hire an SEO agency to promote your business
Being a photographer, knowing SEO tools, techniques and trends are really very difficult for you. If you want to enhance the ranking of your website then hiring an SEO company is a great option for you. The professionals at the company will use the right tricks to bring higher traffic to your website.
Overall, SEO is important to make your photography website visible to your customers and to reach to your customers. If you are the one who is looking for SEO for a wedding photography website then these SEO tricks would be helpful for you.