To convey your ideas or mood, aesthetic moodboards can be a great way. An aesthetic moodboard is a group of inspiring phrases, textures, images, types, patterns, and colors. The collection of all such amazing things helps to develop or guide the mood of your brand.
The aesthetic mood boards are helpful when you want to communicate your vision to others, especially when it is about designers. Moodboards can be used for various purposes from starting with designing of project to organizing it effectively.
Moreover, mood boards can be physical or in the form of digital collages. Use moodboards immensely to create designs for websites, brands, products, and it could be other types of design project. Mood Board Templates are not only for your inspirations. It can also work as a place where you can make various ideas that come real to life. It is an efficient way to display your plans in action. You can show up the business logo and other brand elements on your business cards. Along with it, you can pair up designs with photography to give various ideas which share some real-life applications.
What is aesthetic moodboard?
Moodboards are a fantastic collection of ideas, images, and full of textures that communicate the vision of a designer at the beginning of the project. Sometimes, even efficient words are not enough to paint an entire picture during the designing of the project. That is why; aesthetic moodboard acts as the closet thing that helps others to climb inside the minds of the designer.
A brand moodboard must have many more elements that are must for designing a website. Some of the crucial ideas to include in aesthetic mood board:
Colors: It can be added as swatches which serve as a vital part of most moodboards.
Words: You can convey a message by using words into the brand.
Textures: Patterns will incorporate the design, and it is best to include it in your aesthetic mood board.
If you prefer a mood board that is flamboyant and can highlight your personality, then I suggest you try custom neon signs and decorate your mood board with these vibrant lights and colors, not only that, custom neon signs can be designed by yourself in a variety of shapes and styles, and you can customize the color of the lights as well, no matter if it's any brand logo or lettering, it can be customized to meet your individual needs.
A Collection of Aesthetic Mood Board for inspiration
When you are collecting inspiration for moodboard, it is necessary to keep the successful goals in mind. Along with it, designers need to remember the brand values and how they can achieve the target. You can get various ideas to create moodboard after visiting aesthetic mood board Pinterest site. You can look at places like design galleries, physical environment, typography galleries, physical objects, color palette, and even on social applications to design a perfect aesthetic mood board for inspiration.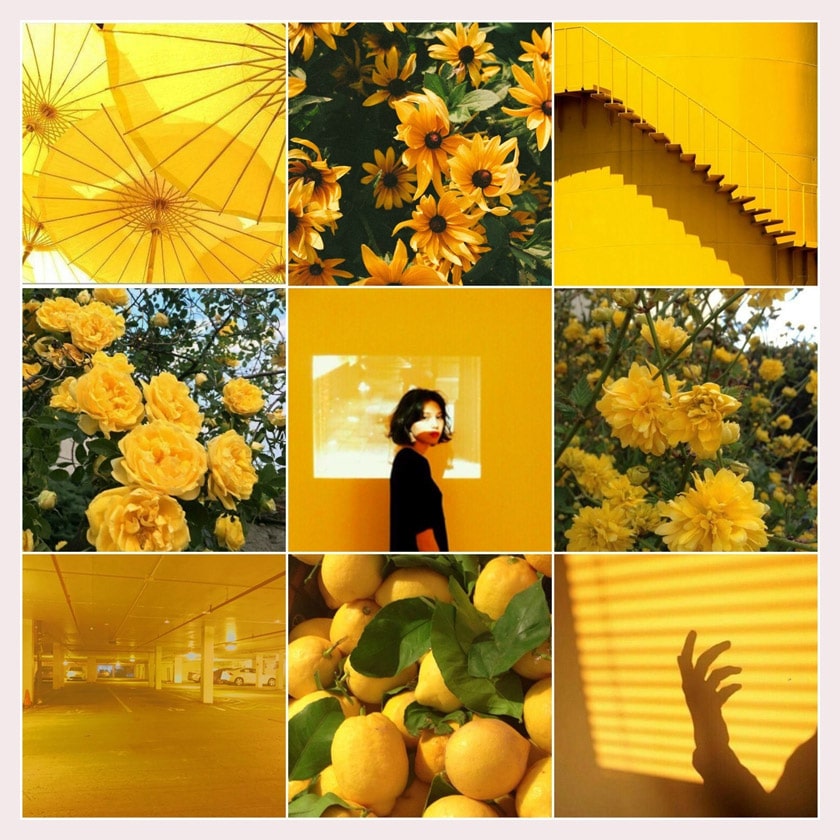 The services offered by Fanpop help the users to find and organize content around the web. Here you can find a fantastic collection of various aesthetic moodboards as well as moodboard designs.
Aesthetic Moodboard Ideas on Pinterest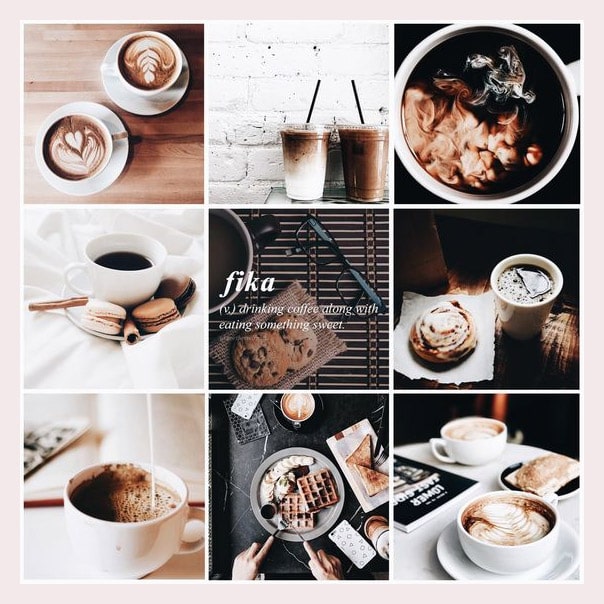 Moodboard aesthetic that inspire many of your branding projects can inspire you as well. Here you can come across the collection of your favorites fashion moodboards. You can look at the moodboard designs to start any project correctly.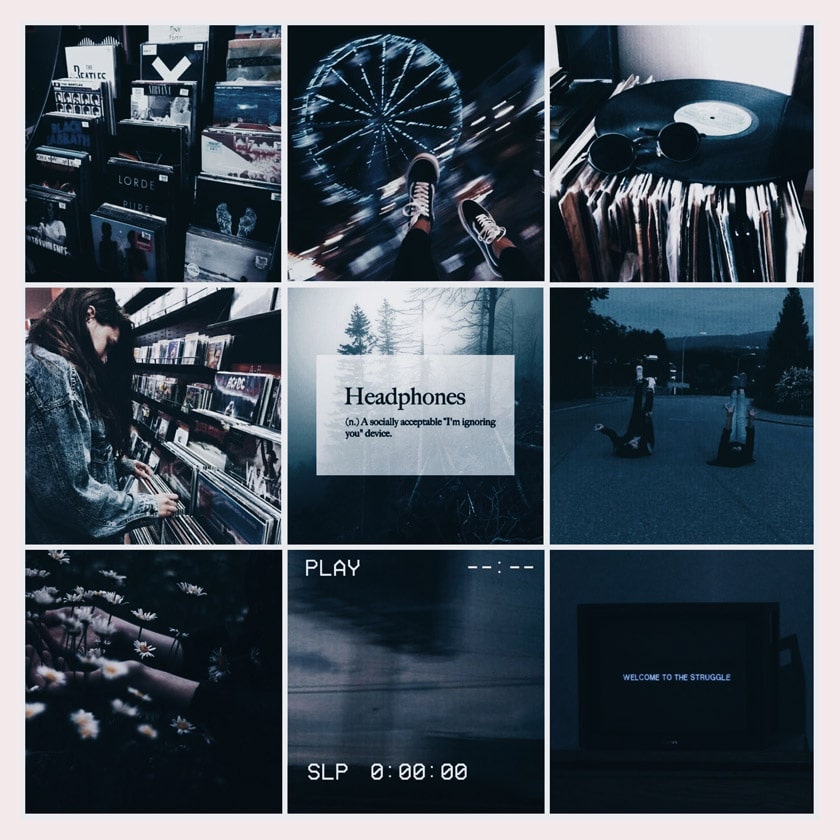 Search the media library and get the best ideas for illustrations, images, and more designed elements. Blue aesthetic mood boards, which are also an inspiration board, help you to gather ideas or inspiration for the project.
Whether you are looking for fashion moodboards, interior moodboards, or any moodboard design, then it is perfect to go for this site. Here you come across several options of professionally aesthetic mood board maker to start customizing the perfect ones.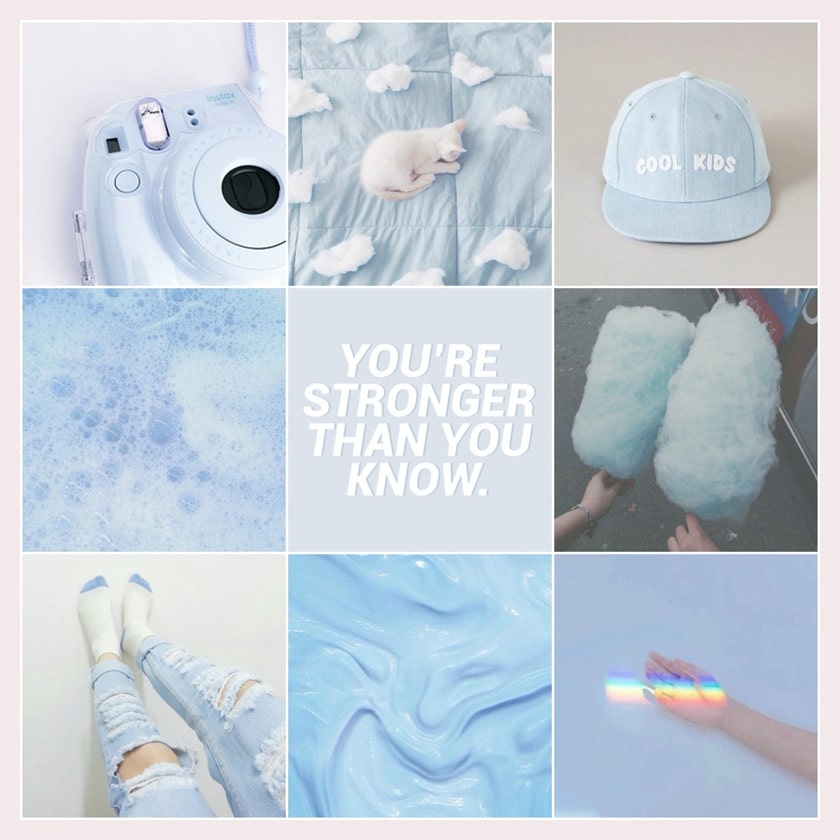 If you are trying to capture or describe something as mood, then searching for the best collection of textures or images is the best option. At Wehearit, you can find out best aesthetic moodboard that helps you to collect beautiful ideas quickly.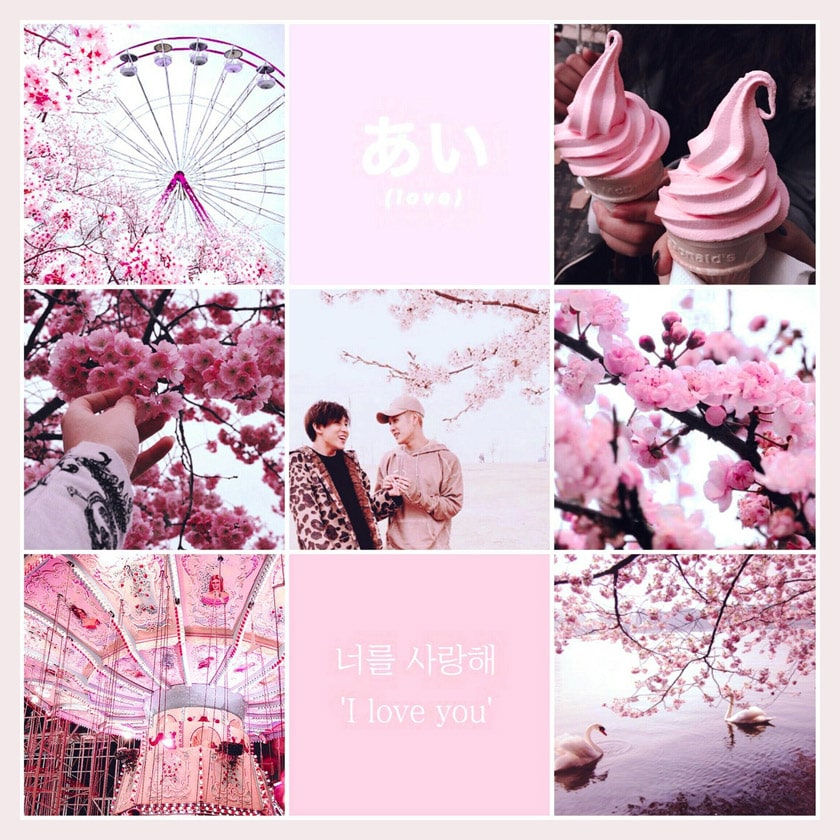 At wehearit, you can participate in active online communities that share the same interests. It is the best option to start customizing the amazing aesthetic mood board wallpaper.
Create Aesthetic Moodboard with Templates
With the multiple examples like blue aesthetic moodboard to create it perfectly, you can make a professional one in a few minutes. You need to use aesthetic mood board templates to bring concepts to life. You can make any changes to color schemes, text, alignments, fonts, and images. By using a simple click and drag system, you can edit existing components.
Minimal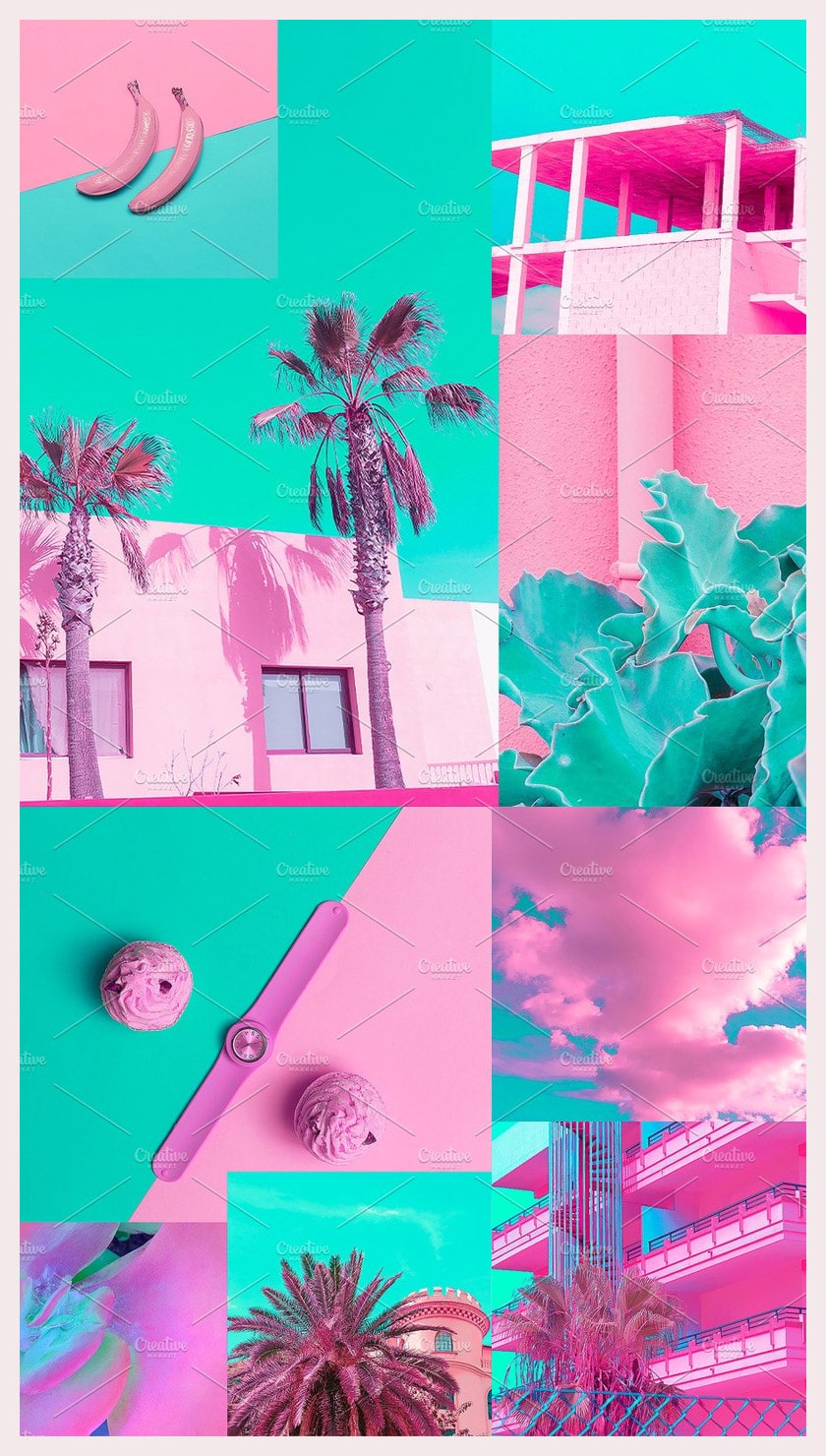 You can use the above tempate to achieve the ultimate lifestyle blueprint in the picture form. Here you come across minimal trendy pastel blue-pink vibes to create inspirational aesthetic mood board.
Travel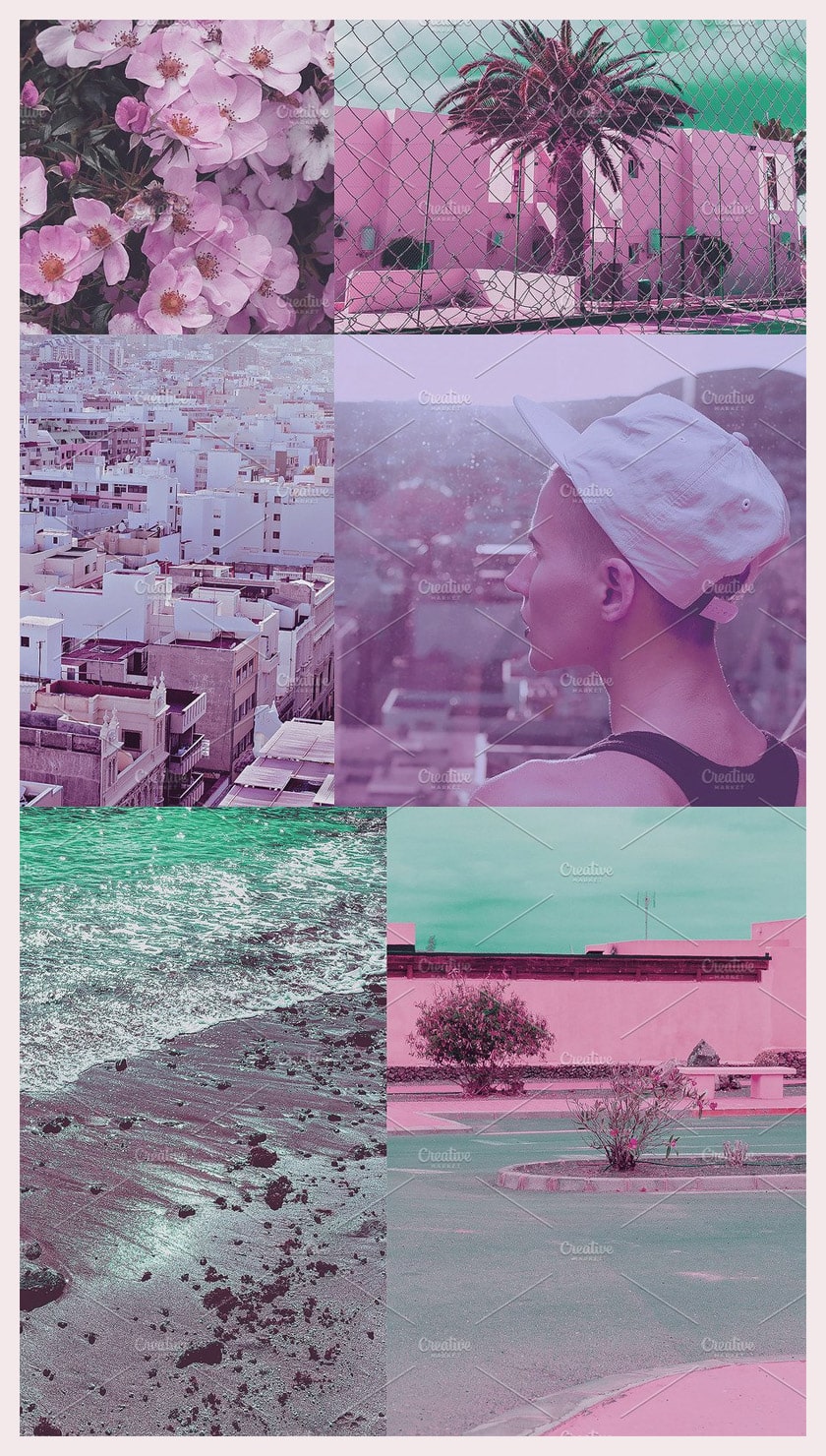 Organizing the fashion moodboard wallpaper and turning into a cohesive base is an interesting thing. Here you can go through with different moodboard designs from travel mood to pastel colors vibes.
Pink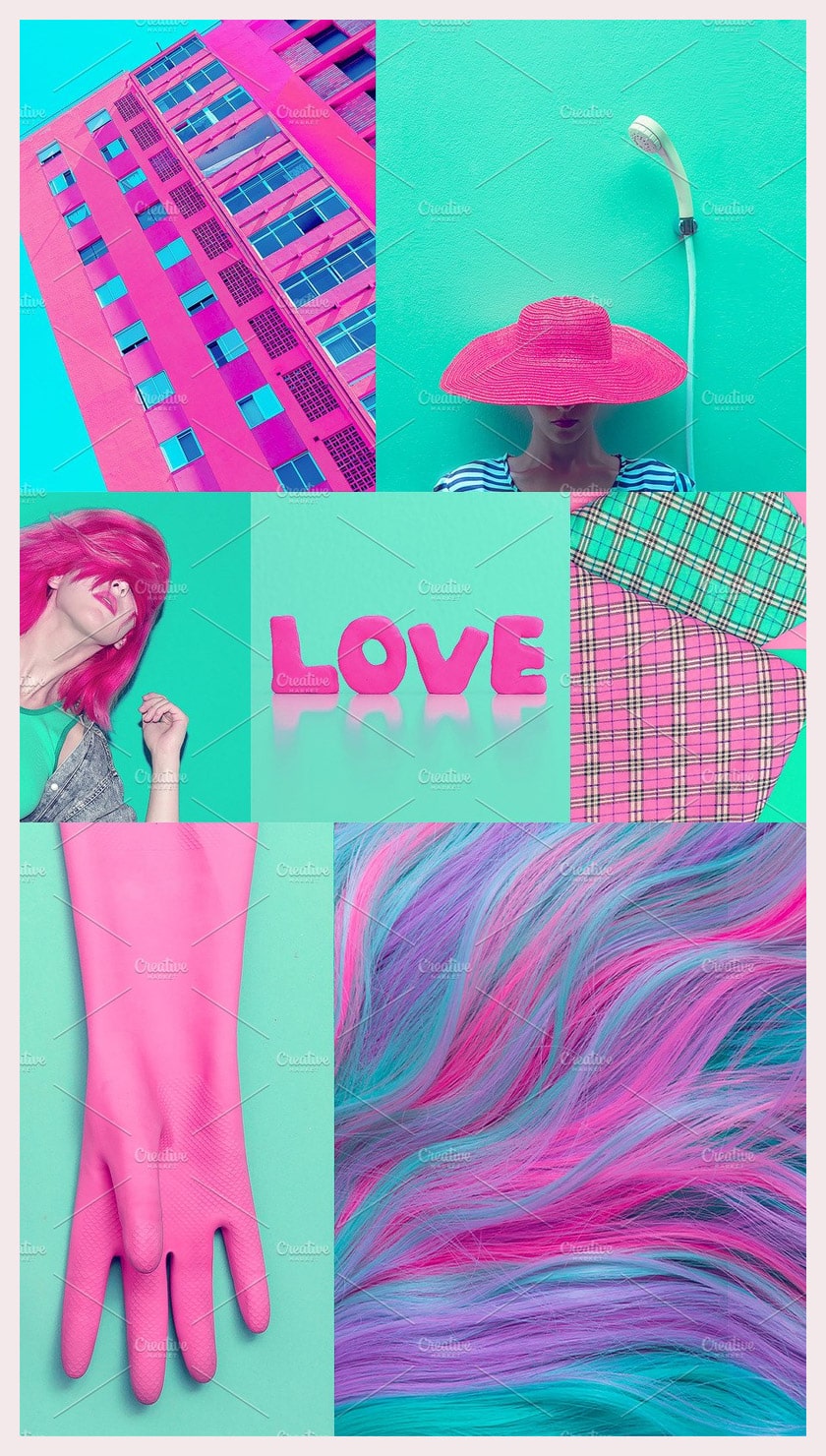 You can include product images, illustrations, things like logos, and many brand images on moodboard. Go through the fantastic collection of moodboard templates in pink and blue color along with pastel colors vibes.
Purple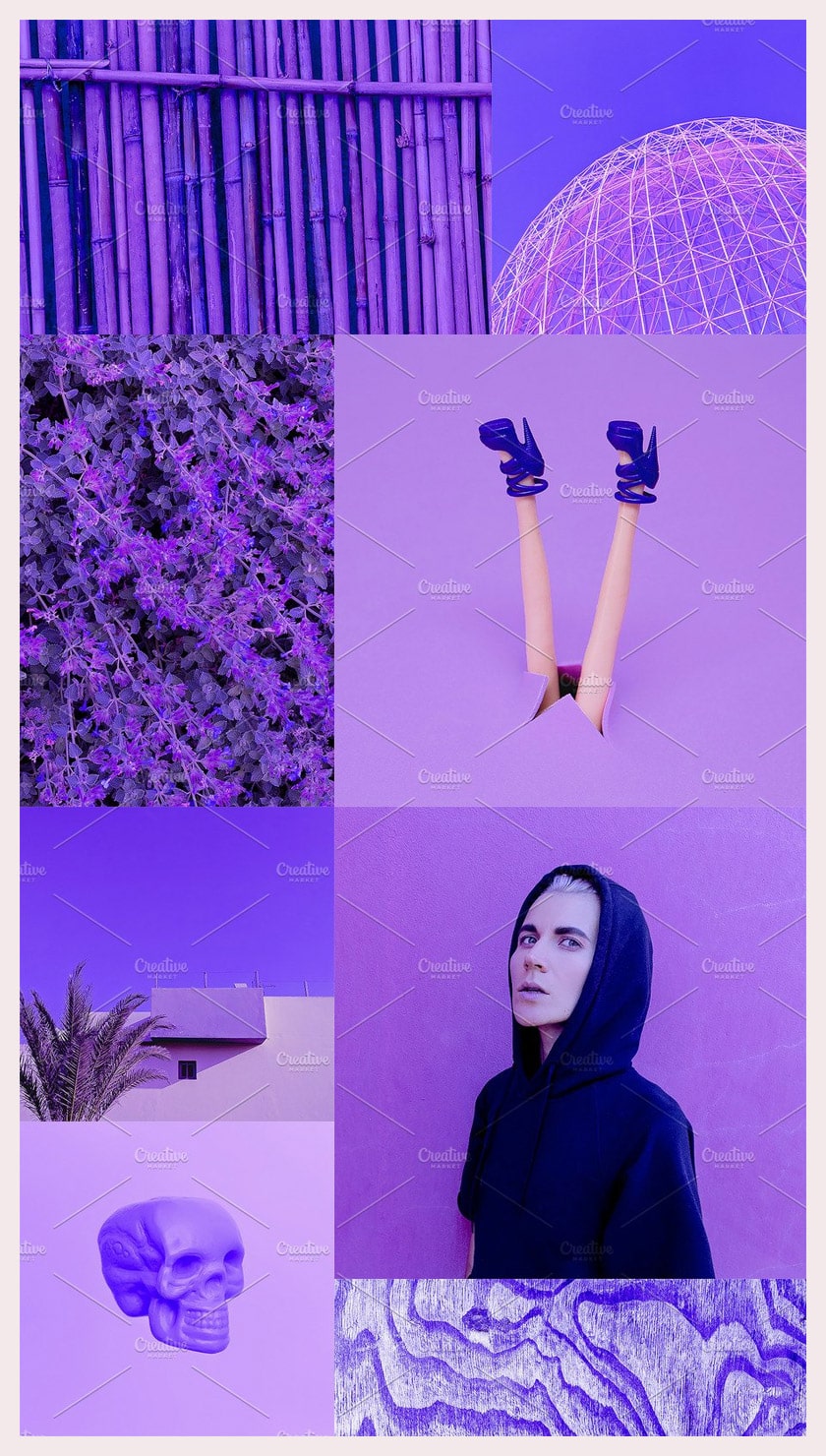 Any pattern of textures can be included in the fashion moodboard generator. Choose purple minimal creative moodboard from a variety of colors and fonts. Even you can consist of various elements to convey the design created.
Makeup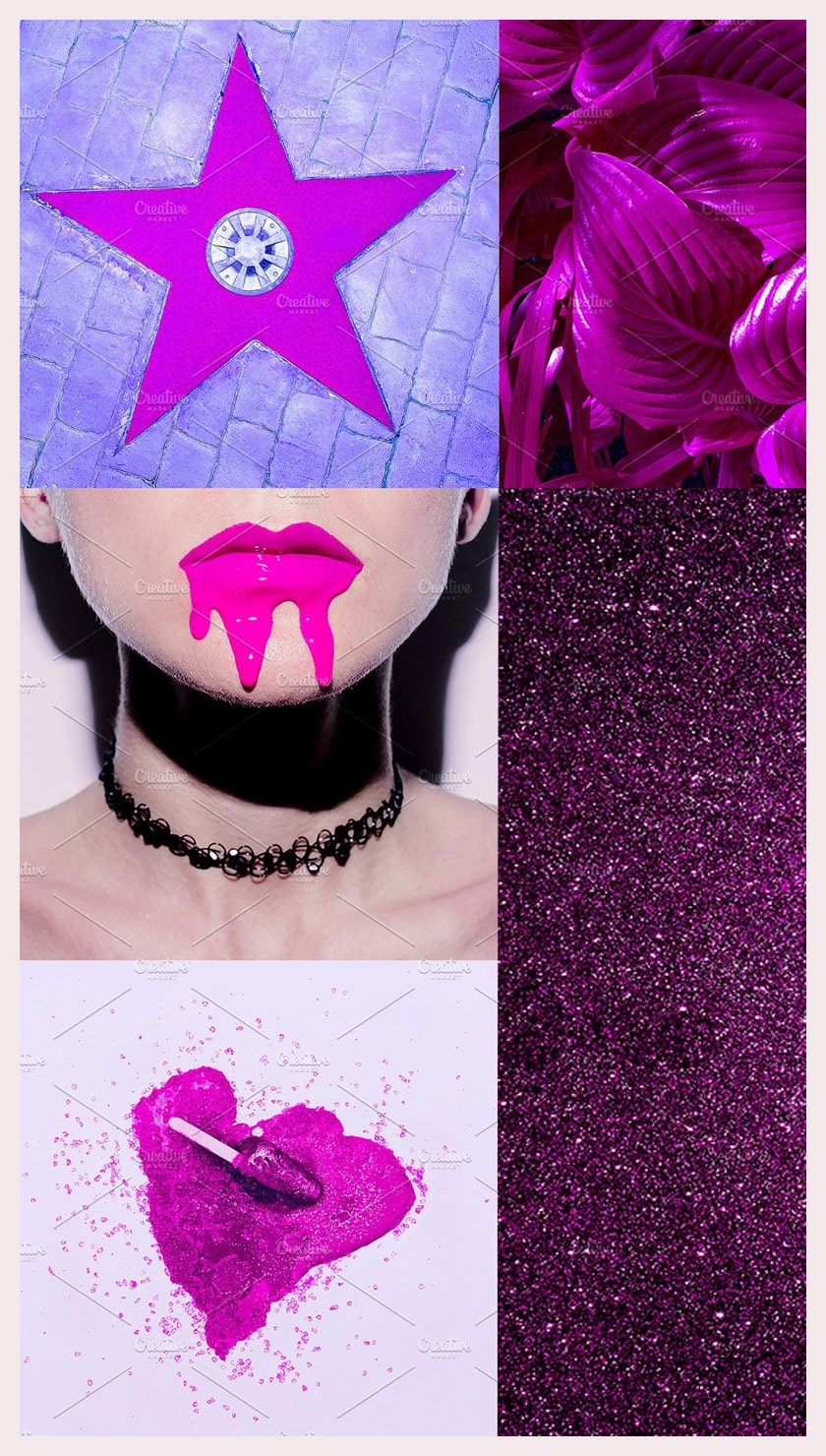 Setting on a perfect theme can bring cohesiveness to inspirational blue aesthetic moodboard. You can makeup concept set by selecting the primary colors or natural textures for your mood boards.
Summer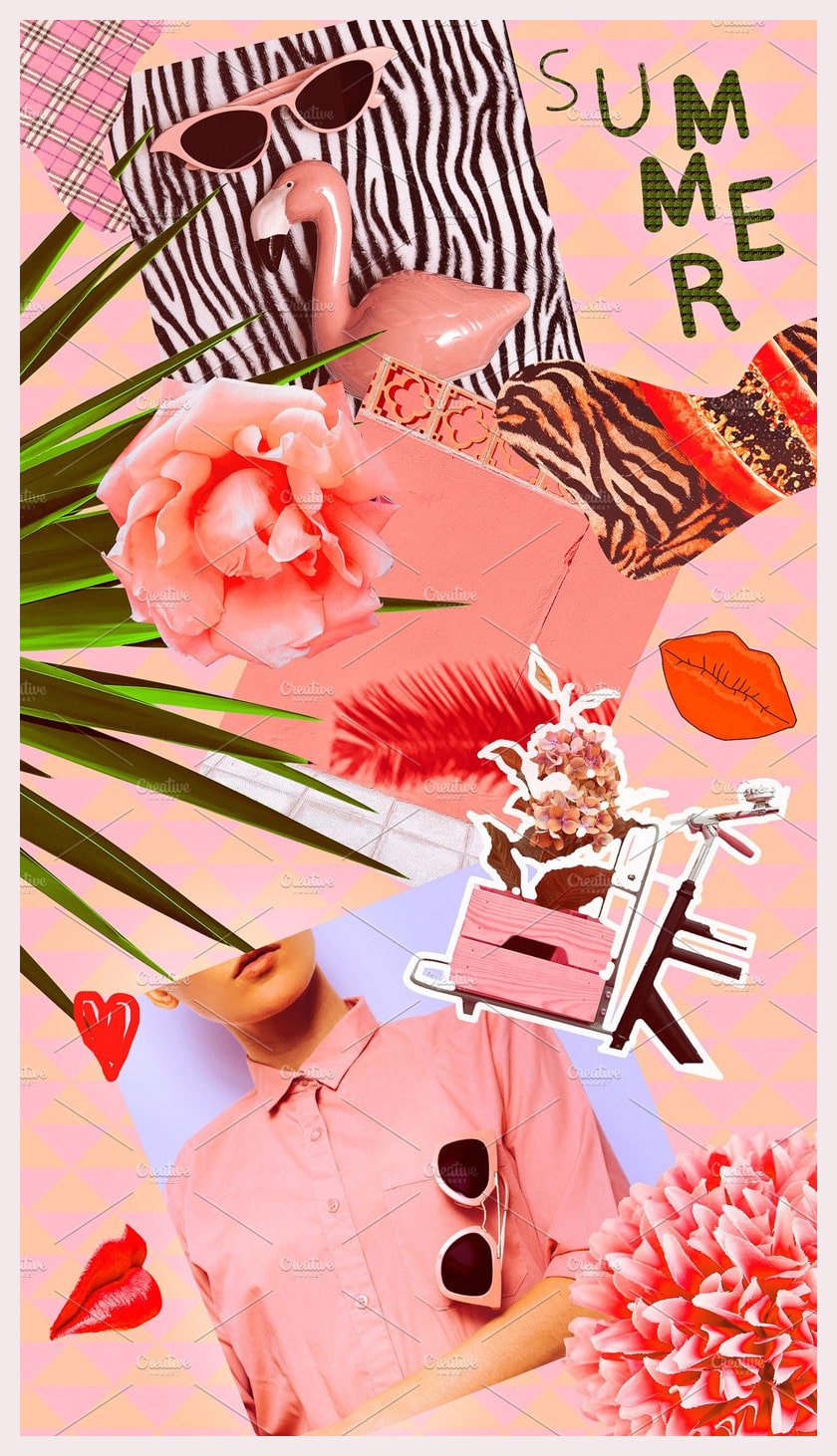 Inspiration for the aesthetic moodboard wallpaper can come from anywhere. You can go for the summer accessories or style and trendy concept by taking much inspiration from the physical world.
Aesthetic Moodboard Makers
If you lack inspiration for moodboard design, then you can go with moodboard templates. The professional moodboard templates are not only ready to use but easy to customize as well. Some of the best moodboard makers like Milanote, Canva, Moodzer, and many more allow you to create a fantastic mood board of your website idea.
Befunky – The Mood Board Maker For All Your Inspiration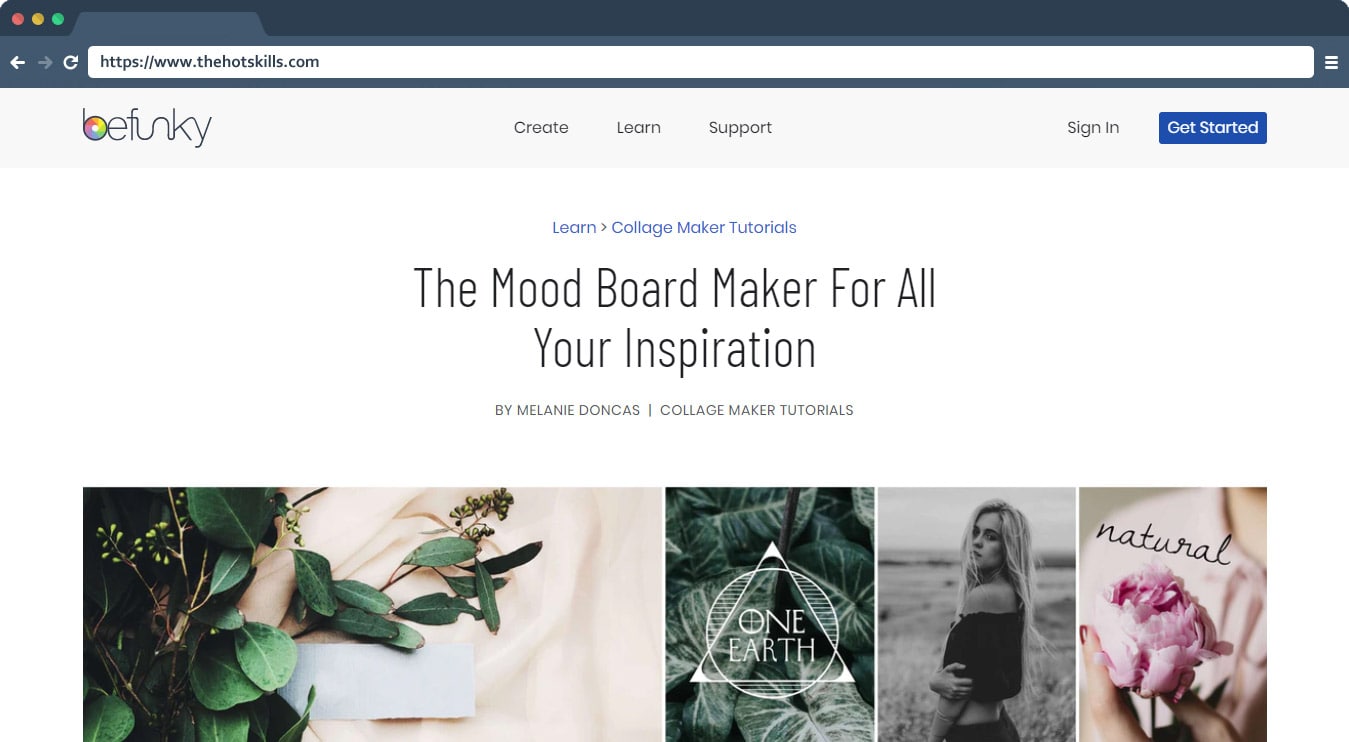 It is the perfect site for collecting inspirational moodboards. Even designers can organize their vision. You can create as well as a fantastic share collection of moodboard in a short time.
Adobe Spark – Free Mood Board Maker with Online Templates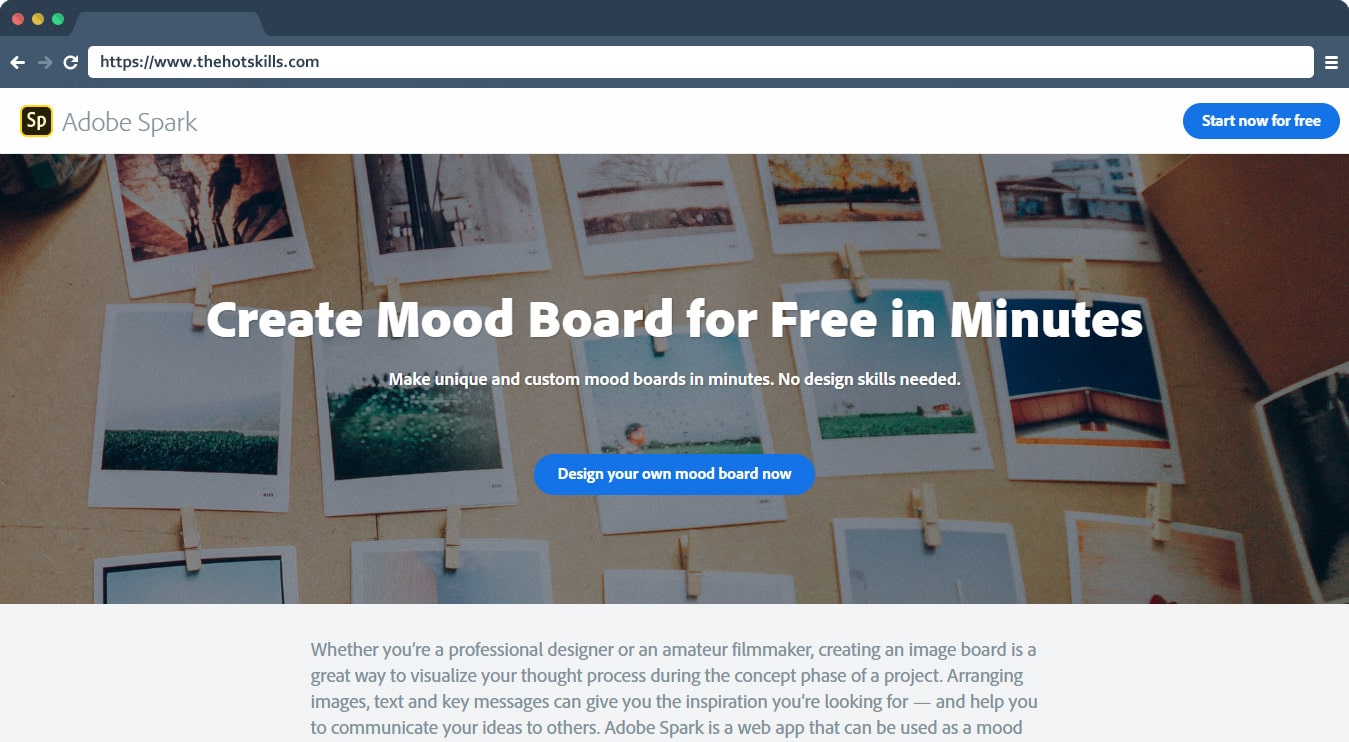 The perfect pictures can make or break a moodboard. In addition to it, finding a correct one is not easier. However, here you can choose from multiple images that suit best on the content of your moodboard.
How to Make an Aesthetic Moodboard?
Match qualities of the brand with content: Moodbrands include several things, and you need to make sure that they represent the qualities of the brand. The qualities highlighted can be summer, warm, and finds imagery as well.
Cover all bases: An aesthetic moodboard is a great way to send out information, and you need to make sure that nothing is left out. You need to focus on the visual plan, which works as a roadmap for your design. It will speed up your workflow.
Things to focus on while creating moodboard
Create a checklist of things to do: a beautifully designed checklist will help you to keep track of what you need to do or monitor your progress.
Pick a size and shape: You need to pick up a size that fits your brand needs. Aesthetic moodboards can be smaller, rectangular or square, and even more prominent depending on the brand designing requirements.
Choose your favorite theme: The designers can think of central theme while designing a perfect moodboard. It is efficient to add fonts, images, and Aesthetic Profile Pictures or sorts of visuals that will support in creating your aesthetic mood board wallpaper.
Personalize mood board with pictures: Some of the excellent images including stock photography, photos found on social apps, brand images, illustrations, and even some of the business logos can be best suitable for designing moodboard.
Use engaging text: It is beneficial for the designers to include specific words or fonts into their moodboards. Along with it, you can add engaging text which serves as a prominent feature while creating mood board.
Download, share or print: Once the designers analyze that their moodboard reflects the thought process, then they can download it. Along with it, you can share the moodboard across social media channels.
Final Words
The perfect moodboard is the first thought in the minds of website designers. Various projects require you to create an aesthetic moodboard. The best thing about mood board makers is that you can play around with textures, photography, illustrations, color palettes, words, and many more. Anything can be used with the help of aesthetic moodboard to define the message that designers need to communicate. Whenever you see something exciting or interesting, then you can capture that moment as moodboard.