At the moment, this CMS is very popular around the world. A lot of online publishers work with it despite the leadership of WordPress. The computer games and applications industry is no exception. Buying a gaming Shopify theme is inevitable if you sell skins, weapons, and outfits for heroes or introduce a new exciting development on the market. You may need more than one design as an experiment. After all, any growing business needs to try new things.
TempletMonster and similar sites offer many offers for layouts with their features and advantages. But what to do after the purchase? Are there any time-tested life hacks? Yes, of course, there is a lot of advice. Today we'll focus on three important points – design retention, multilingualism, and color scheme.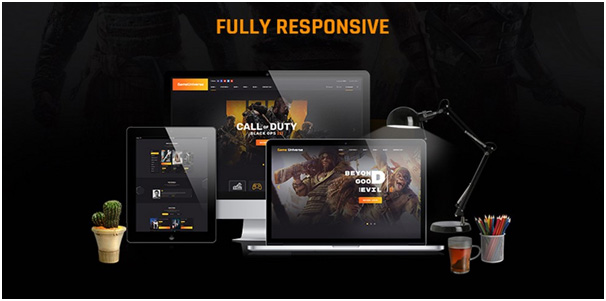 Save Templates Properly
If you have been working in the entertainment industry for a long time, then you have collected a pool of ready-made layouts for experimenting with the look. It's a pity to delete completely ready-made options that are useful for future projects. You may want to return to a certain pattern again after a while.
Therefore, let's figure out how to avoid the situation when the memory is full, and it's impossible to add a new option.
There is only one way out, and it's very effective – to export layouts that haven't been used for a long time.
Do this task by following these steps:
In the admin panel, open the Online Stores section and then Templates.
Find the option that you plan to save on another medium.
Click on it and select the Download theme file.
In the pop-up window, select the Send to Email button.
The assembled .zip file with all the materials was sent to your email and pinned to the Shopify profile.
Everything ingenious is simple. Now delete the layouts from the admin panel, and you can upload the new one you bought there. At the same time, the old archives are saved to the email. Use them in the future if required.
Adding Multilingualism and Blurring Boundaries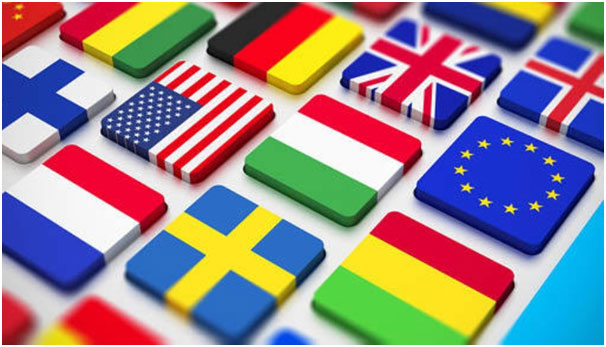 The business of computer playing topics is often not tied to a specific region. People all over the world use and play if the development is exciting. There is an interesting plot and clear and detailed graphics.
Consequently, the participants buy many goods for their characters and try to stand out from the background of other users, not only externally but also with the help of additional weapons, uniforms, and clothes. The desire to be special pushes them to buy. This is what your business needs. But to carry out sales successfully or conduct business correctly, you must have different language versions.
Most users are teenagers and children. Therefore, customer focus is that they don't have language barriers with your business. When buying a gaming Shopify theme, ensure that multilingual development is always present.
Multicurrency is also important. This option allows you to accept other payments and set up your business as efficiently as possible.
To translate a specific phrase or add a language, follow these simple steps:
In the CMS panel, select a particular gaming Shopify theme.
Select Actions.
Go to Edit languages.
Add the desired language from the list of suggested ones.
Dark Or Light Versions: That's The Question
Anyone who at least once was fond of the entertainment world and had his hero knows about the special style of sites. Dark colors, especially black, are especially popular. Bright details in appearance are also characteristic.
Before buying a particular gaming Shopify theme, you can see not only the color schemes to choose from but also the dark and light versions. This tells about the ratio of background and font. There can be a dark background and a light font, or vice versa.
The most popular is the first option. However, if you want to experiment, you may choose a white version. This way, you'll stand out from the competitors. Based on the experiment's results, decide which options have become more successful.
Evaluate the result according to the following parameters:
The number of sales after the appearance change.
The test period shouldn't be less than a couple of weeks, but preferably at least a month to fully assess the reaction of the potential audience.
Average time on site as measured by Google Analytics or another metric.
Entry depth.
Even small but tangible changes in indicators for the better will speak of the experiment's success.
Conclusions
Today we have described only three important points in working with products on TemplateMonster or similar. Reading our blog, you'll see even more tricks in working with different marketplaces and CMS. Follow the news. Remember, the overall success of the campaign depends on you. The purchased product is just a tool. With skillful hands and desire, he can bring maximum success.
Recommended: Shopify Pros and Cons – Pricing, Payments and New Features
FAQs
What is a gaming Shopify theme?
The product has a prepared site design, with buyers changing the appearance beyond recognition. TempletMonster offers developments that customers can edit and adjust if necessary.
How to set up a gaming Shopify theme?
Setting up purchased stent mockups is much easier if you use the supplied instructions or search for the appropriate manuals on the Internet. Read our articles, and look for useful tips and step-by-step manuals.
How to choose a gaming Shopify theme?
Choose those layouts that have all the necessary components. Be sure to watch the versions on a laptop or tablet. After all, players can enter the portal from different devices. Check out the available color scheme options and see if they suit your needs.
Which gaming Shopify theme is the best?
There is no single common and guaranteed answer. All high-quality developments have the right to purchase and conduct an experiment. Study the Demo version for graphics quality, and read the characteristics' description.