Nowadays, online shopping is high in trend and all the credit goes to the discovery of eCommerce websites. Basically, eCommerce portals have made shopping very effortless. As a result, eCommerce platforms are very popular for both clients and customers. Therefore, entrepreneurs often look for a great web development company to get robust web solutions. However, nothing has a meaning if it doesn't cater to good profit.
In the same way, if there are not enough sales, then no eCommerce website has real meaning. Many businesses out there face problems in either generating sales or managing. For e.g. 60% to 80% of shoppers abandon their carts without finishing the purchase after adding something to the cart. Fortunately, you can generate more sales from your existing traffic with these WooCommerce plugins. Because WooCommerce sales funnel plugins are very helpful to eCommerce stores.
The best possible solution for this problem is "PLUGIN". You must have heard the term "plugin" a lot of times and from many people. In general, a plugin refers to a module or software for better outcomes. For concerns in WooCommerce related to either sales or conversion, we are going to share the best WooCommerce plugins for sales funnel to boost conversion rate. Let's start!
Inventory of WooCommerce Sales Funnel Plugins
Check out the list of the best WooCommerce sales funnel plugins:
1. OptinMonster
2. PushEngage
3. All-in-One SEO (AIOSEO)
4. Constant Contact for WooCommerce
5. WP Mail SMTP
6. ReferralCandy for WooCommerce
7. TrustPulse
8. RafflePress
9. SeedProd
10. WooCommerce Products Slider
11. WooCommerce Image Zoom
12. YITH WooCommerce Ajax Product Filter
13. LiveChat
14. WPForms
15. Uncanny Automator
16. Wholesale Suite
17. StoreCustomizer
18. Currency Switcher
19. WooCommerce Currency Switcher
20. YITH WooCommerce Wishlist
21. YITH Frequently Bought Together
Now, you have a long list of plugins but how would you find the best and most suitable one as per your requirements? Don't stress! We are there to help and support. Let's discover the pros of these plugins in-depth.
OptinMonster
OptinMonster is the best lead generation plugin for WooCommerce because it's powerful as well as easy to use. The plugin allows users to easily create stunning eye-catching opt-in campaigns like pop-ups, floating bars, and fullscreen welcome mats to boost sales and grow email lists via its drag-and-drop tools. These features help to create offers, distribute coupons, provide many shipping options, etc. Additionally, it provides seamless integration with WooCommerce.
PushEngage
This software allows users to send push notifications to subscribers, which remain on their computers or mobiles even when they aren't actively browsing your site. Additionally, set up "drip" campaigns to send automated messages to new or existing subscribers. Furthermore, segment customer lists to tailor the best offers and boost sales. Consequently, you can directly contact customers and share information with them.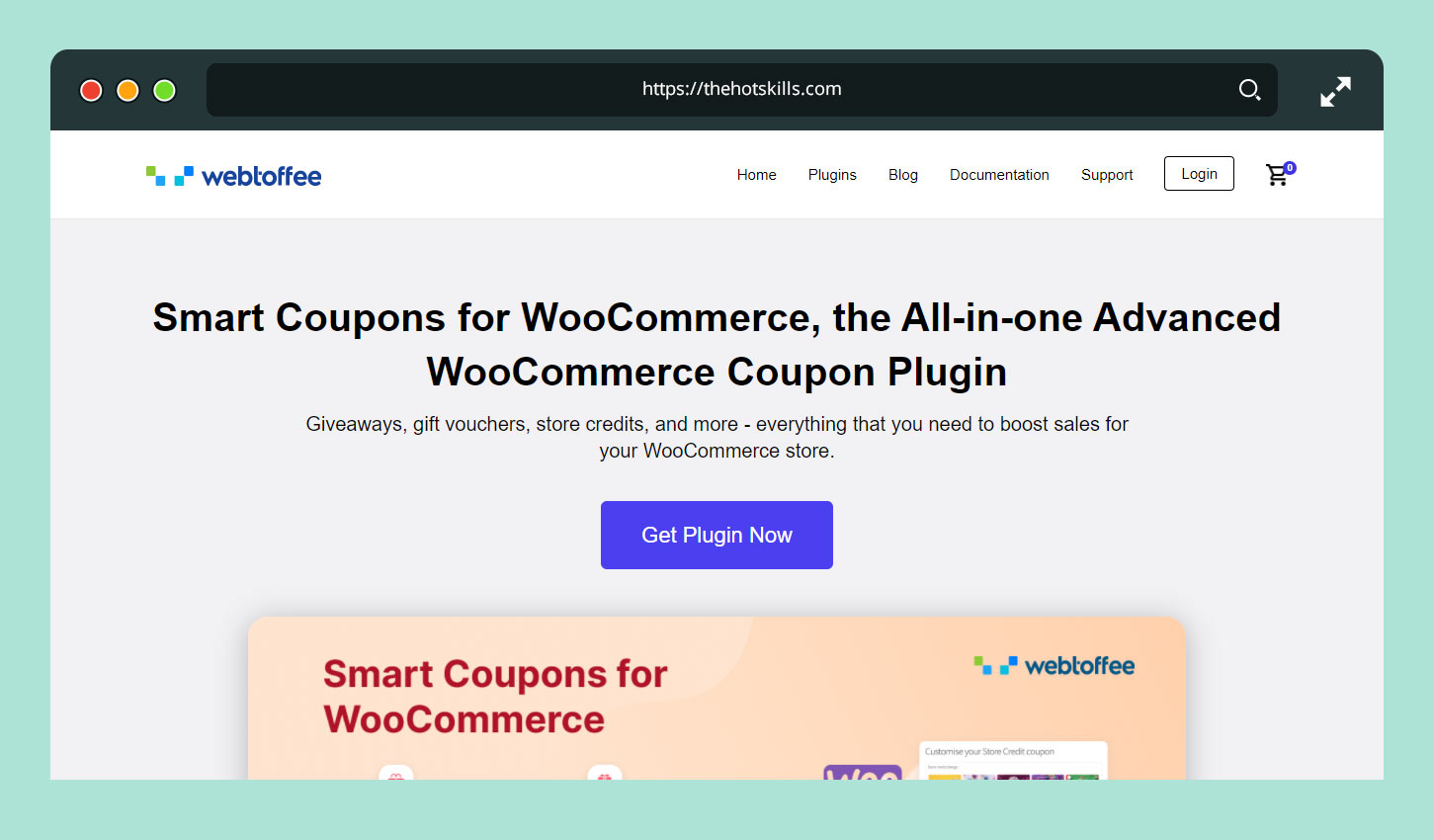 Smart coupons for WooCommerce is an advanced coupon plugin that allows you to configure and manage coupons in your store effortlessly. With the plugin you can create different kinds of coupons having varying user restrictions and features.
This WooCommerce coupon plugin allows you to generate coupons based on country, shipping method, user roles, etc., and supports auto-apply of coupons thereby eliminating the need for your customers to copy paste the coupon code. In addition to that, the plugin supports customers' purchase history based coupons (by auto-detecting their purchase history) and allows cart abandonment and sign-up coupons.
One Click Upsell Funnel for WooCommerce Pro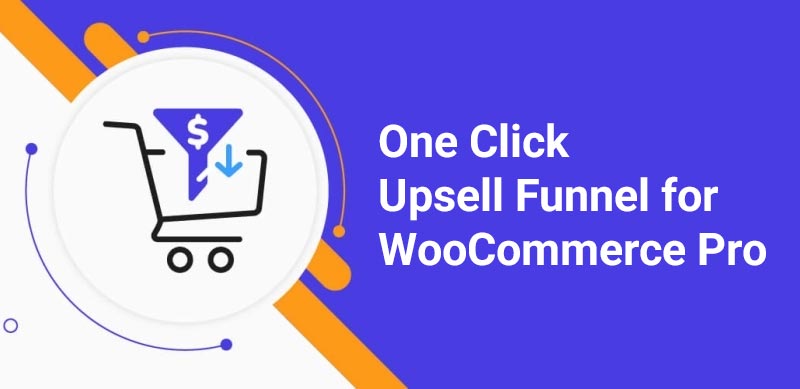 This powerful WooCommerce upsell plugin allows you to create custom one-click upsell funnels that seamlessly integrate with your WooCommerce store. With just a few clicks, you can create personalized upsell offers that appear after a customer has made a purchase, encouraging them to add more products to their cart.
WooCommerce one click plugin has the ability to segment customers based on their purchase history and browsing behavior. This allows you to create highly targeted upsell offers that are more likely to resonate with each individual customer. For example, you could create a upsell funnel that targets customers who have purchased a specific product category in the past, or who have spent a certain amount of money on your store.
In summary, if you're looking to increase your WooCommerce store's revenue and improve the customer experience, the One Click Upsell Funnel for WooCommerce Pro plugin is a powerful tool to add to your arsenal. Try it out today and see the difference it can make for your business!
All-in-One SEO (AIO SEO)
AIO SEO is the most effective plugin for improving SEO campaigns; it's the only way to make sure that more people find your WooCommerce store through search engine results. When AIO SEO is implemented on-site, search engines understand and rank pages well. Therefore, utilize the opportunity to produce better content that both enhances (UX) and drives sales. Additionally, site audit checklists, smart XML sitemaps, on-page analysis, and more are possible with AIO SEO.
Constant Contact for WooCommerce
Constant Contact is an email marketing provider. It's a great all-around solution with excellent customer care. This is simple to launch targeted ads, follow up with consumers after a transaction, propose goods, and recover abandoned carts using its WooCommerce extension. You can also track and segment clients based on their purchase history and frequency of purchases.
WP Mail SMTP
WP Mail SMTP allows using an SMTP service provider to send WooCommerce's numerous emails. Using the PHP mail() method, the store sends email notifications to both the WooCommerce store owner and customers for certain actions. Most WordPress hosting companies don't have this feature set up correctly, and some outright ban it. The store's email functions will stop working if this happens. WP Mail SMTP overcomes this problem by allowing you to send WooCommerce emails through an SMTP service provider, guaranteeing that they get in inboxes rather than spam folders.
ReferralCandy for WooCommerce
With ReferralCandy, you can easily create a referral program to reward existing customers for referring their friends. Get cash, store credit, discounts, or free products to reward loyal customers when they refer friends. In fact, people are more likely to purchase when referred to a company. Referrals have a huge impact on new customers in making purchases. In this regard, referral programs are a great way to show loyal customers that their referrals matter to you. In addition, they will help bring back existing customers to extend the referral benefits.
TrustPulse
WordPress plugin TrustPulse displays small notifications of real-time activity on site that shows trust with visitors. When it comes to purchasing decisions, 92 percent of customers are more likely to believe suggestions from other shoppers than advertisements. TrustPulse increases site conversions by up to 15% by using real-time activity from real people.
RafflePress
RafflePress is one of the greatest WordPress giveaway plugins. Running competitions and giveaways is one of the most effective strategies to increase brand interaction and develop email lists. RafflePress makes contests and giveaways for eCommerce websites, blogs, and social networking channels incredibly simple. Allowing social media followers and website visitors to earn additional contest entries for doing various promotional chores such as joining up for your email subscription, sharing your content, or contributing user-generated content can help you increase engagement.
RafflePress is a simple yet modern UI with a drag-and-drop builder that allows you to design an eye-catching giveaway in minutes. It also has great success monitoring and retargeting options, so you can keep track of your contests and entice more people to enter. RafflePress also includes fraud prevention, distraction-free landing pages, and integrations with social networking sites, email marketing services, and customer relationship management systems.
SeedProd
The finest landing page builder for WordPress is SeedProd. Product pages for WooCommerce stores may be created with this plugin. SeedProd includes more than 100 templates to get up and run quickly. It also provides a drag-and-drop editor for quick page design, as well as various WooCommerce-specific capabilities for optimizing product landing pages. SeedProd allows the creation of beautiful and high-converting sites for products, complete with social proof, video demonstrations, numerous calls-to-action (CTAs), and much more. These features can help to increase sales and show off products more effectively than WooCommerce's default product pages.
WooCommerce Products Slider
This free WooCommerce plugin allows the display of product photos and information in an appealing manner while also keeping customers interested. Adding a product carousel to a website is simple. The WooCommerce Products Slider is fully customizable to ensure that the entire site is consistent with the brand. From the carousel, shoppers may browse photographs and product information, as well as add items to their shopping cart.
WooCommerce Image Zoom
As customers are unable to physically pick up products to examine them closely, they expect to see huge photographs. With WooCommerce Image Zoom, you can easily enlarge and improve images without slowing down your WordPress website. With this free WooCommerce plugin, users can easily have a closer look at each product image to discover more about it.
YITH WooCommerce Ajax Product Filter
Several great search options are vital on any website, but it's more important on eCommerce platforms. Customers can quickly locate what they're looking for with YITH WooCommerce Ajax Product Filter. As a result, rather than becoming frustrated, users are more likely to make a purchase.
LiveChat
On average, 70% of buyers abandon their shopping carts before placing an order. Are you wondering WHY? Let's find out! The major reason behind this is because customers want immediate responses to their questions.
Moreover, the greatest solution to the problem is live chat support. With LiveChat, it is easy to quickly add live chat to the WooCommerce store and answer customers' queries, concerns, or inquiries. Consequently, it's simple to convert users into buyers before their carts are abandoned. Furthermore, LiveChat integrates with WooCommerce Google Analytics, as well as all of the leading email marketing platforms, CRM software, and more.
WPForms
WPForms makes it simple to create complex WordPress forms like a pro. There is no need for coding. Any website, including the WooCommer shop, needs a contact form plugin. Simply said, you'll need a contact page to remain in touch with consumers, answer their inquiries, and resolve their difficulties, and WPForms makes it really simple.
Uncanny Automator
Using Uncanny Automator, you can make every aspect of your WooCommerce store run automatically. This application allows you to link existing plugins and apps and create "recipes" that operate automatically when something on the site occurs.
As an example, Uncanny Automator may send an email with a special offer to a customer visiting the website's product pages. Alternatively, when a user fills out a form, send them an email with a WooCommerce promo code.
Wholesale Suite
In WooCommerce, wholesale pricing is not possible in a single product listing. Wholesale Suite comes with three plugins to enable easy wholesale integration. However, with Wholesale Suite, it is possible to display wholesale pricing on product pages for bulk buyers while still showing regular prices for retail customers. Besides creating responsive wholesale order forms, you can also automate the process of recruiting and registering wholesale customers.
StoreCustomizer
StoreCustomizer allows you to customize your WooCommerce store without having to write any code. It means you don't need any technical knowledge. StoreCustomizer can also be used by someone who isn't a techie to easily personalize the store. On WooCommerce pages, you may simply update text and page elements. You may also utilize the WordPress customizer to change any aspect of the WooCommerce site.
Currency Switcher
Currency Switcher for WooCommerce allows you to broaden the scope of your business.This WordPress plugin offers your customers the much-needed power to convert their prices into their local currency.
Installing the Currency Switcher for WooCommerce is incredibly simple and seamless. By making only one adjustment to your store's settings, you may get the currency converter software to function on your platform. The WooCommerce currency switcher widget is available and functional in all widgetized areas. This plugin helps you show the options to switch currencies on your checkout page, cart, and store. Currency rates can be automatically updated every month, every week, every day, or even every 30 minutes.
WooCommerce Currency Switcher
Customers can use the WooCommerce Currency Switcher to change currencies and get real-time conversions. Buyers can easily check what they're paying in their own country's currency by using a currency converter like WooCommerce Currency Switcher. It's a minor detail that can have a significant impact on a shopper's purchasing choice.
You can now create predetermined minimum quantities for free shipping offers with this free WooCommerce plugin. This means you won't have to spend all of your income on international shipping.
YITH WooCommerce Wishlist
Gone are the days when family and friends had to rely on handwritten lists to figure out what to purchase individuals for birthdays and holidays. Purchasers can instantly build and share wishlists with YITH WooCommerce Wishlist, so their loved ones are never left in the dark. And they aren't left trying to remember what they wanted if they want to indulge themselves.
You can utilize wishlist information to contact consumers about sales on items on their wishlist or related products they might be interested in as a store owner.
YITH Frequently Bought Together
You can make more targeted upsells for all of your WooCommerce products easily and quickly with the Yith Frequently Bought Together plugin. Shortcodes, in addition, allow you to embed product bundles in OptinMonster campaigns to increase engagement.
What to Look for in WooCommerce Plugins?
Before moving ahead, it is important to understand the right requirements. So let's discuss what you must look for about WooCommerce sales funnel plugins or any other WooCommerce plugins.
You should consider the below-mentioned qualities in WooCommerce Plugins:
Safety or Security
Documentation
Support or Assistance
Performance or Potential
Security of Plugin – No matter how good a plugin is until it doesn't provide enough good safety or security, it's not worth it.
Documentation Must be Top-Notch – Without good or simple documentation, it would be hard to work on the plugin. Therefore, consider easy-to-understand plugin documentation.
Does Chosen Plugin Provide Good Support – Support is a must to be considered a factor. Without support, it's extremely difficult to understand and proceed with the plugin.
Performance is a Matter of Concern – A good performance often caters to good outcomes. Hence, don't ever forget to take performance as an important factor to be considered.
Final Thought
Running an eCommerce site is challenging, but you now have a great list of the top WooCommerce Sales Funnel plugins to make your life easier and produce more revenue. If you don't have an eCommerce store until now for your business, then you should hire PHP developers to get your business website ready as per your requirements.