Need images or photos for your latest web designs or blog posts? If yes, then these photo libraries could be handy and lessen your efforts.
As a designer, I know the values to present a product in a clean, professional and most important in a natural way.
In terms of successfully promotion or marketing of your business, professional photos are must use no matter what industry you from. Even Offline, photos are used as brochures or promotional materials of all kinds.
After all…
"Good design is good business." – Thomas Watson, Jr.
I don't know why?
But for some reasons, I experience that a lot of people are still using low-quality or amateur level stock photography to serve as a presentation for their products, business or brand.
Let's have a look at;
How is Professional Photography profitable for your business?
No matter, what are you selling or who is your client, having quality photographs are an important advantage that will contribute to overall success of your business because.
Images Speak Thousand Words
Your Media Represents Your Business
Images Can Help You Get Found On The Web
Increase The Likeability Social Sharing
Besides these, here we have a must seen infographic;


Source: MDG Advertising
On the other hand, high-quality stock images don't come in hand without a hassle or high price tag and when you find free stock photos, most of them, watermarked, low-resolution or blurry.
Luckily today here you will get high-quality stock photos without any hassle and cost for your commercial or personal projects.
Best Sites to Download Free Stock Images
Now check this out, a lovingly created list of best free stock photos platforms globally for designers, business owners and anyone else;
StockSnap.io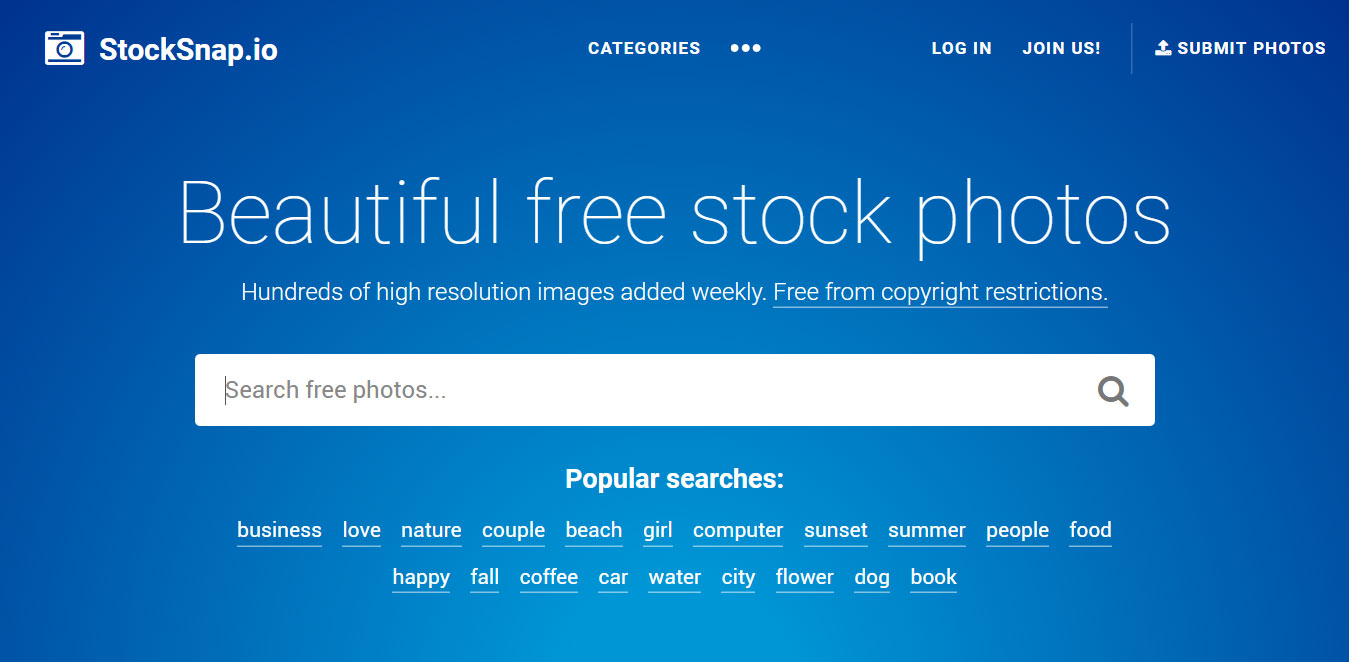 StockSnap.io has lots of free beautiful stock and high-resolution images. With its useful search feature, you can easily browse through the thousands of pics. Additionally website also tracks views & downloads for most popular photos.
Unsplash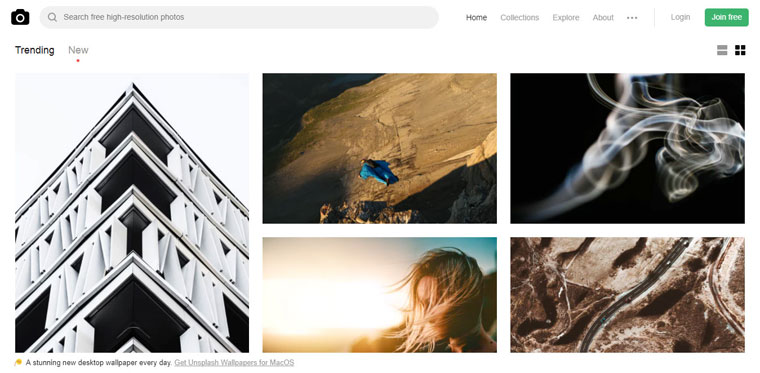 One of the best sources for stock images Unsplash with a large selection of free high-resolution photos. Unsplash gets updated with 10 new copyright free images every 10 days and all of them almost always breathtakingly gorgeous beautiful landscapes.
Picjumbo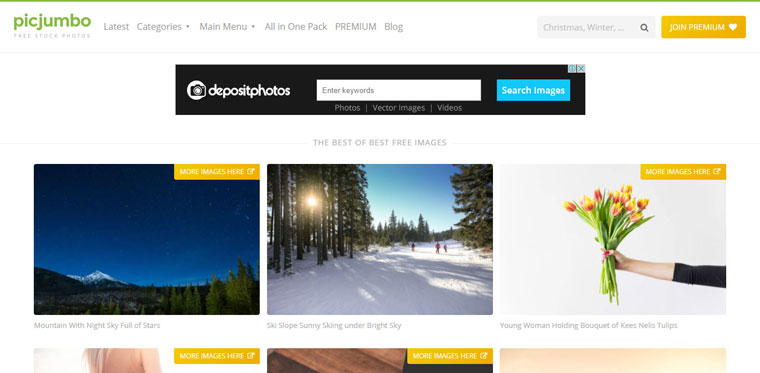 I personally like Picjumbo due to it's easy to navigation and royalty-free high-quality photos. The site provides a great collection of food images, best for a restaurant or nutrition-themed startup but it also covers all categories.
Morguefile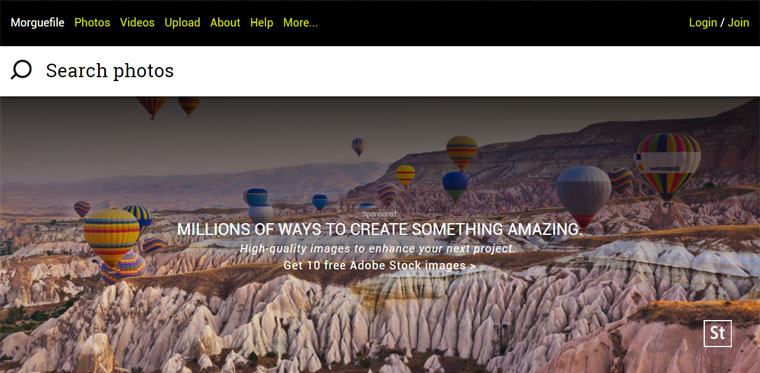 Created in 1996, old guy Morguefile also offers professional photographs for your creative project. This is a great source for free social media pics that can be used as background for text-based graphics. It's mandatory to give artists proper credit when using their free stock creation (photos).
RawPixel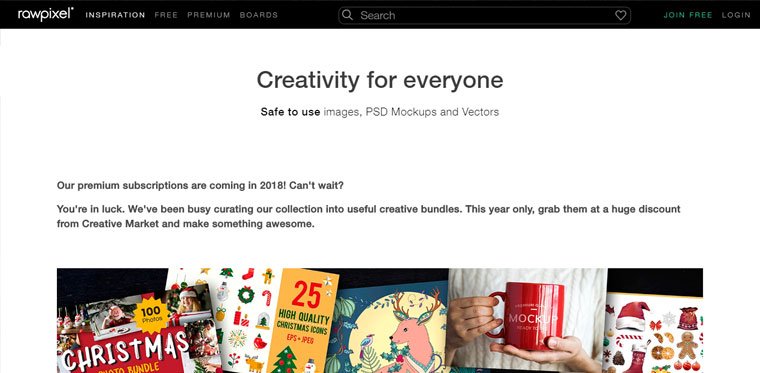 The most miscellaneous free collection of stock photography on the web RawPixel that's sure to fit your next project. Aiming to change the vision of stock photography and developed own world face project with the ultimate objective of capturing pics of natives from every nation globally.
FreeImages.com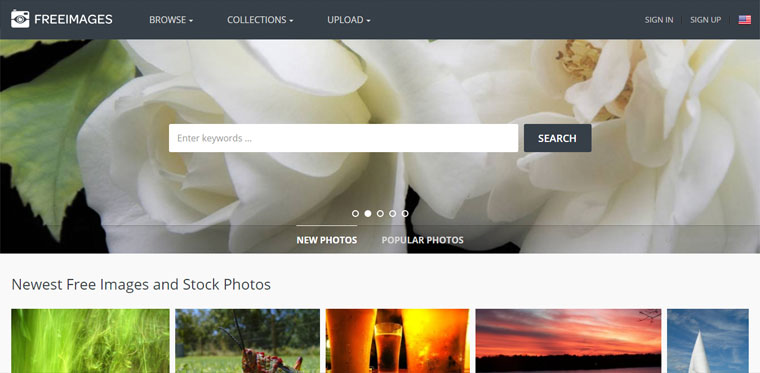 FreeImages.com is one go to image resource for your new web project. Besides other photo websites which usually focus on small niches, here you get thousands of pics from a various set of collection.
Pexels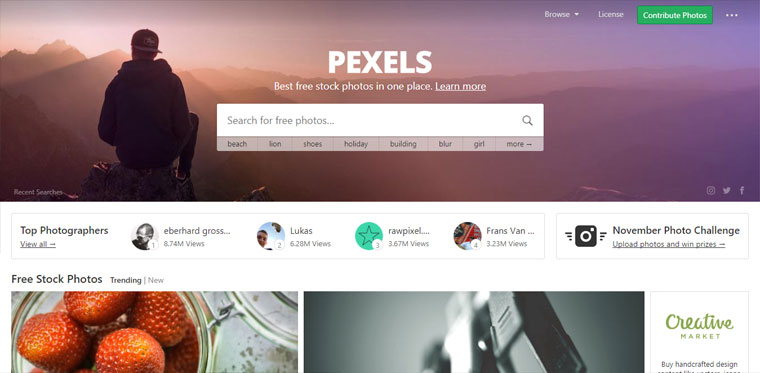 Pexels provides totally free high-resolution stock photos and all are licensed under the cc0 (Creative Commons Zero) license. All photos are well arranged, nicely tagged and fully easy-to-discover with our discover page. It also provides you high-quality videos.
StockPhotos.io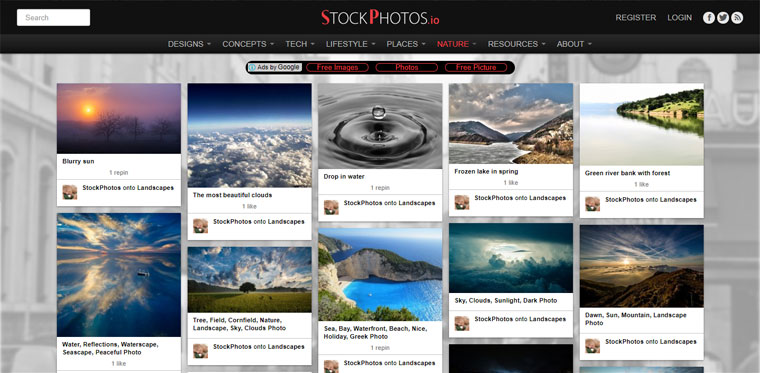 Want to use images commercially? StockPhotos.io is a community for free stock photo lovers with over 24,000 Creative Commons licensed high resolution professional images. As long as you give the credit to original creator it's fine to use pics from this site.
FreeImages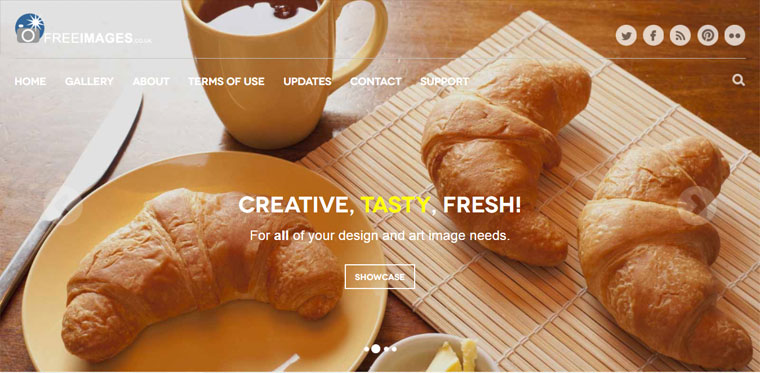 No matter what you are looking for, here you should be able to find something of use. FreeImages simple & clean redeem image library with basic search functionality, but around 6000 free stock photos which are well-arranged in 84 categories of excellence photos for you.
Pixabay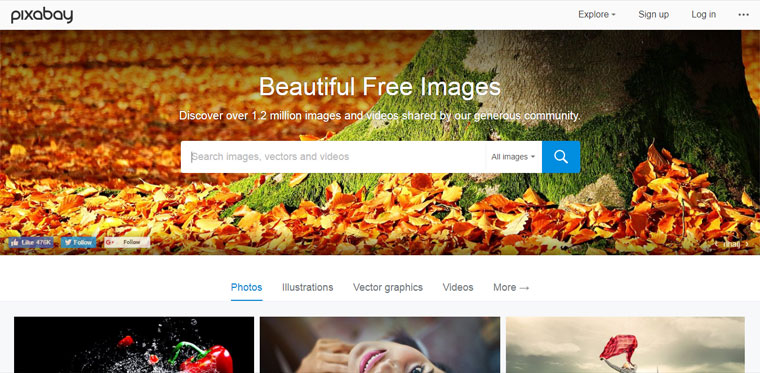 Don't forget to bookmark Pixabay. Another handy stock photo search engine offers a wide range of 580,000 free images from people globally. Here you will get a large collection of free CC0 stock images, vectors and art illustrations.
StockPhotosForFree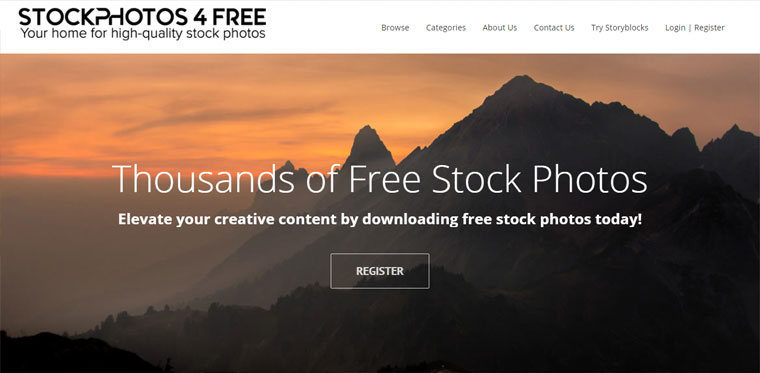 StockPhotosForFree is another popular platform which let users download free stock photography images for any commercial or personal use. After creating a free user account you will be eligible to get access to thousands of images and can download them. You can also mark photos as favorite and download later.
Stockvault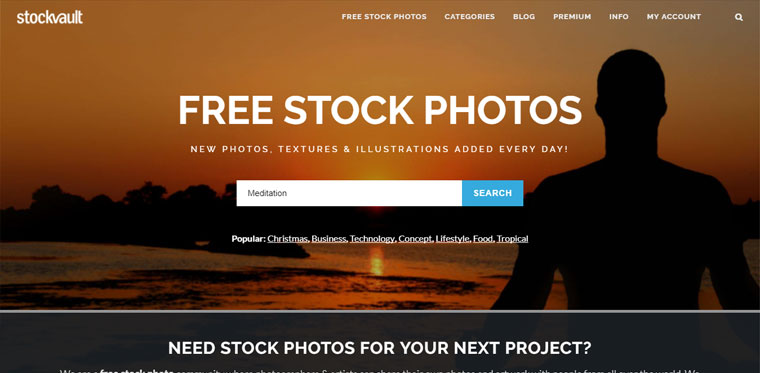 Stockvault is a growing collection of over 35,000 royalty free graphics, images, and designs from photographers, designers, and students. If you stay on the "Free Stock Photos" besides the "Premium Stock Photos" tab, you have access to the massive library of images to use.
Gratisography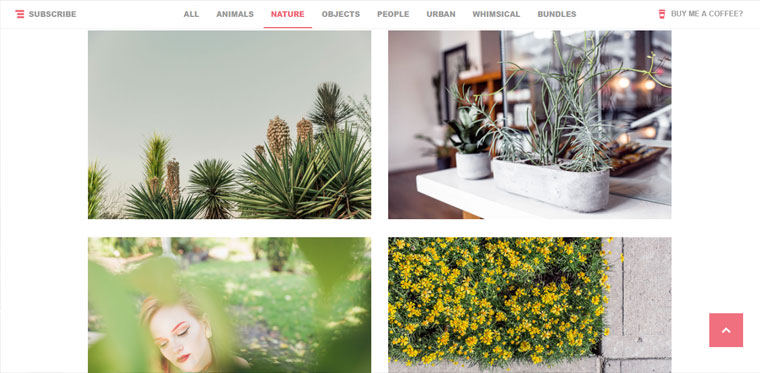 Another free to join stock imagery site Gratisography, here photos are pleasurable and quirky. Their bright & comical collection can be a gold-mine for bloggers who want stunning featured photos.
FreePik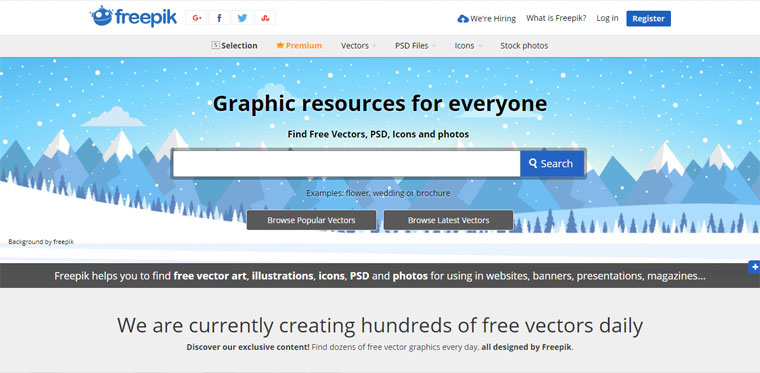 When searching for free stock images resources, I was told by one images-lover personality that FreePik is a must to use and their favorite platform. Here all the images, vectors, PSDs can be filtered by date, a number of views, what's trending or downloads, and the number of keyword searches.
Google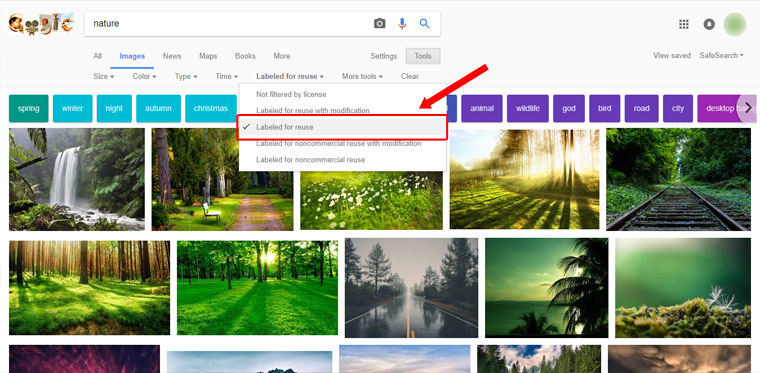 Look! Don't get bored we have still interesting things for you so Keep Reading. As all platforms offer free images but you must have to know common things too.
In Google Images search, it's not necessary that you find & get free to use images. There are stills images that are covered copyrights by the owners.
If you want yourself to keep out of copyright issue and willing to use the photos use for designs. You need to locate sites that clearly describe the copyright license of photos.
For all above-mentioned sites, it's pretty much easier to find license usually a description of the license or at least a link to a description on every page.
Basically, the license is of two types for images;
Creative Commons Zero (CC0) images that can be used in any way you want without asking permission.
Creative Commons with Attribution means that you can use the images in any form you'd like, as long as you give credit to its original creator by adding referring texts ("Photo by Rajinder Singh") or include a backlink to his/her website.
*Ensure to visit each photo site's license page for more details.
And now, did we miss anything or forget about your favorite resources for free photos? Let us know in the comments section below.