It's good to build your site on WordPress because it is a fully featured platform, but it does not have any in-built backup option. Therefore, when it comes to WordPress backup you cannot simply rely on a system. All you require are reliable backup plugins which secure websites from data loss.
Of course, if you go with a hosting provider for your WordPress site like NameHero, you would have daily backups enabled by default and included in your package price.
Best WordPress Backup Plugins
Here we will tell you the best WordPress backup plugins.
UpdraftPlus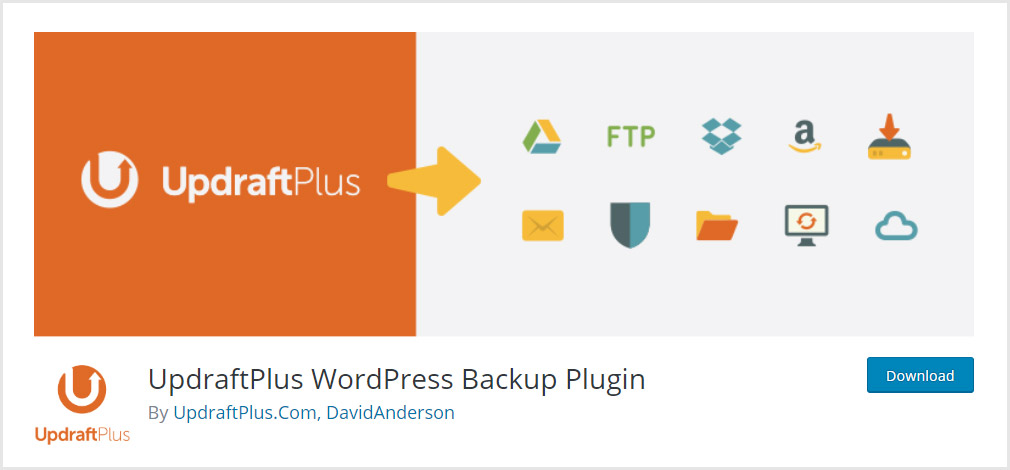 UpdraftPluse is top on our list for WordPress backup plugins. Popular among all the other free WordPress backup plugins available on the internet.
With its 2 million active users UpdarftPluse provides you automatic backup schedules as well as on-demand backups.
It provides you with an option if you want to back up any particular files. It restores your WordPress site directly from your WordPress admin panel in case of any data loss or integrity theft.
UpdraftPluse creates a complete backup of your WordPress site and stores it on the cloud or download to your computer, it also automatically upload your backups to Dropbox, Google Drive, S3, Rackspace, FTP, SFTP, email, and several other cloud storage services.
Updraft Premium
It cost $70 for Premium Version which provides you add-ons to migrate on clone websites, database search and replace, multisite support, and several other features.
It also gets you access to priority support.
VaultPress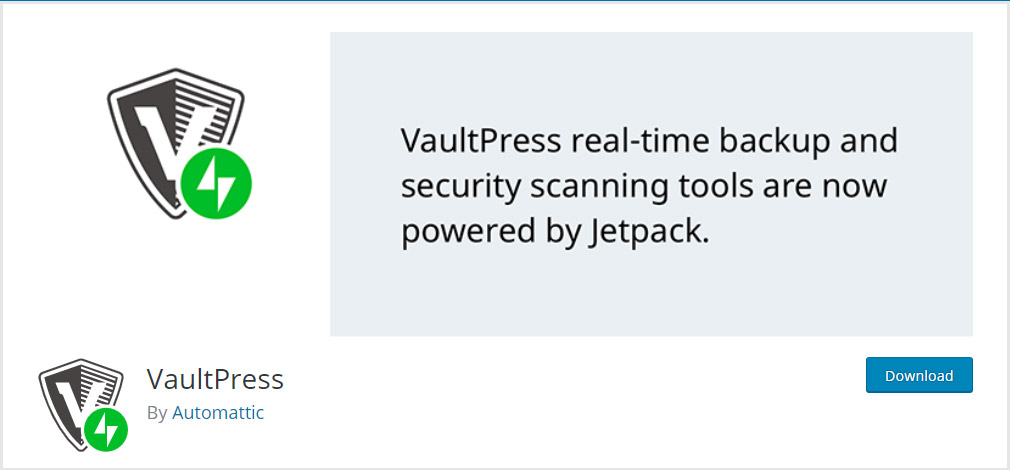 VaultPress is a WordPress support plugin that is founded by Matt Mullenweg (WordPress co-founder) and his team at Automattic.
It started as a standalone plugin but now part of Automattic's another product called JetPack. You required a JetPack subscription plan to use VaultPress.
With different pricing plans, it comes with a different set of features.
Offer for automated real-time cloud backup solution starting at $3.50 per month.
Easy setups, backups and restore from backup within a few clicks.
With its higher range plans, it also offers security scans and plenty of other powerful features.
There are few drawbacks of using VaultPress:
If you own multiple WordPress websites it gonna hard on your pocket due to its recurring expenses on per site.
For VaultPress first, you have to subscribe to Jetpack, get a WordPress.com account, and install for the Jetpack plugin on this site.
A major drawback for lower plans are backups are stored only for 30-days and for unlimited backup archive, then you have to pay $29 per month per website which is quite more expensive at the initial stage when compared to other listed solutions.
There are few setbacks with the pricing though when coming to services it's totally worth it due to the stellar reputation of Automattic.
Price: From $39 per year for JetPack Personal plan.
BoldGrid Backup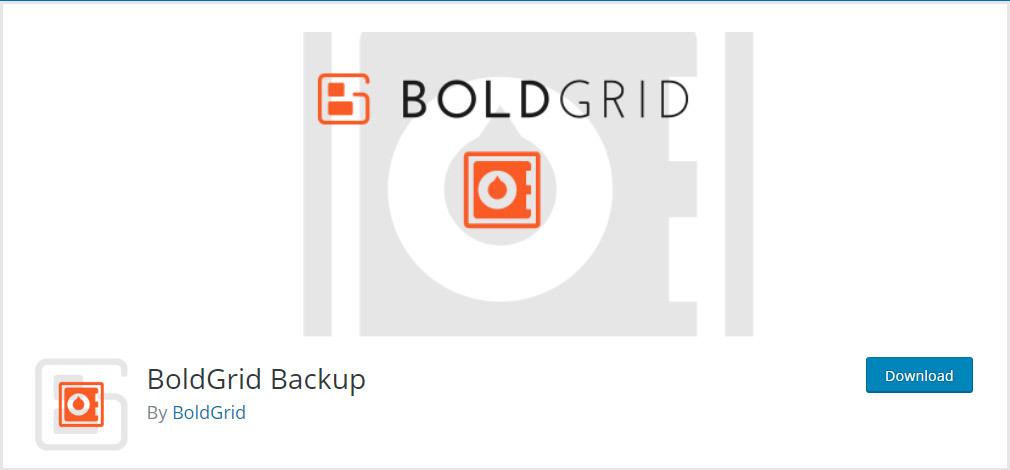 An automated WordPress support backup solution by BoldGrip, which is known as a website builder powered by WordPress.
BoldGrid Backup allows you to easily create your website backups, restore your site after it crashes, it provides you a feature to move your site when you are switching hosts.
Set up automated backups or manually creating backups with one-click.
It provides an automated fault protection feature that automatically creates backups of your site before it updates. In case the update fails, it automatically rolls back your WordPress site to the last backup. This feature protects you against update errors.
BoldGrid provides you to store up to 10 backups archives on your dashboard and in remote storage location just the way you get them in Amazon S3, FTP or SFTP.
It cost you $60 per year which includes all of BoldGrid Premium tools & Servies.
With BoldGrid Backup, you can store up to 10 backup archives on your dashboard and more in remote storage locations like Amazon S3, FTP or SFTP.
BlogVault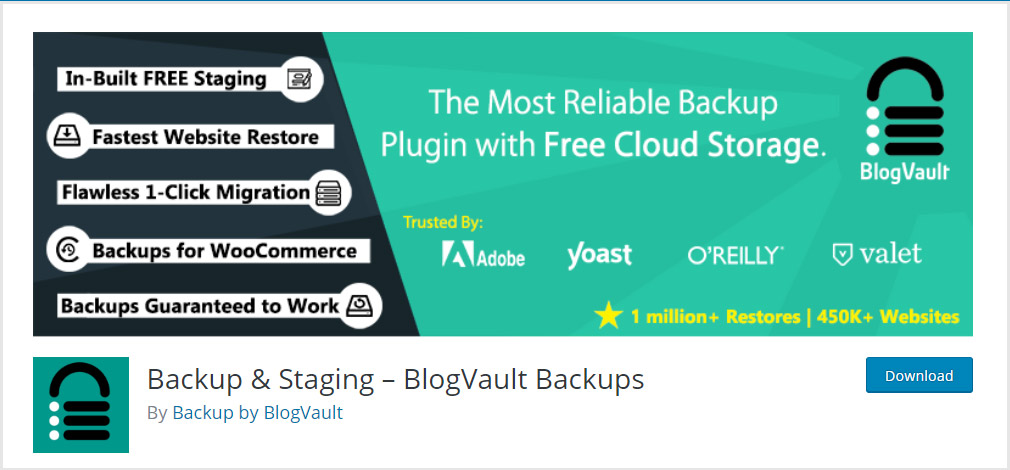 With its 100% recovery rate, it's our fourth most reliable WordPress Backup Plugin and popular among all other WordPress backup plugins.
It not like all other WordPress backup plugins whereas it's a Software as a Service (SaaS). What makes it different from other backup plugins is it creates offsite backups autonomously on BlogVault servers, so there will be a zero load on your server.
Backups of your website created on a daily basis and also allows you to create unlimited on-demand backups manually.
Provide you smart incremental backups that sync only incremental changes for minimal server load which ensures optimal performance for your website.
Easy recovery which helps you to recover your site.
You can conveniently store 90 days backup archive so you can recover your site from any mishap.
You can feasibly migrate your website to another host.
To test your website conveniently it also provides a built-in staging site feature.
Price seems a bit expensive when differentiating with other WordPress Backup Plugins.
All you need to pay $89 for the basic plan which offers a 1 site license.
Conclusion
Each WordPress Backup has its Advantages as well as Disadvantages but all of them provide you with proper restorations and backups. When you restore the backup, always use other storage services like Dropbox, Amazon S3, FTP, Google Drive, etc.