One of the biggest advantages of automation is that it generates a lot of data that provides crucial inputs on how the system is working. When you make use of a POS, every transaction you carry out is creating data. This data can provide you a lot of information about your store.
You can use this information and analyze it to identify opportunities for improvement. Through this data, you can change the way you manage your store and improve sales performance. In this guide, we tell you all you need to know about POS data, and how to use it effectively.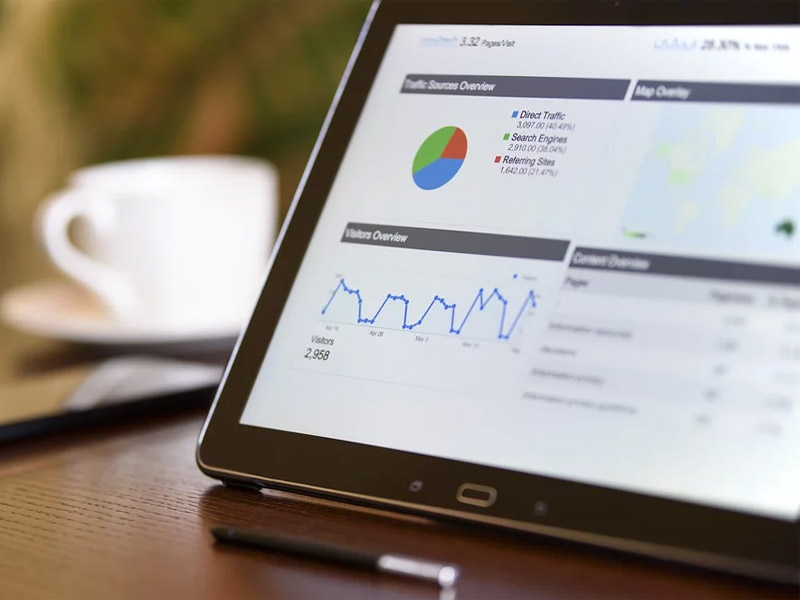 You can use data effectively to provide you valuable business inputs
POS Data And Its Importance
Your Point of Sale terminal is not just a cash register accepting payments. The data about customers, sales, products being sold, collections, and other such information is being stored. You can leverage this information to make decisions that are beneficial for your business.
When you are looking to make a strategy on increasing sales or adding a new product line to your store, the data from your POS terminal can help you make an informed decision. All you need to know is how to use it effectively.
Using POS Data Effectively
It is important to know what kind of data your POS has and how you can use it in an effective way to make decisions. Let's review the different areas where your POS data will be useful.
Inventory
Your POS functions as an inventory management system. At any point in time, you can know what products you have in your store and the variants of these products. This information will help you take new orders and plan for existing ones.
You can also find out which products sell more and which less. This data will help you devise an effective sales strategy so you can focus on products that are not very popular. It also helps you in ordering products as you know which products need to be in stock more.
Customer Data
Your POS stores information on all your customers. The information about their contact details and products purchased are available with you. This data can be used to create your sales strategy. You can mail or even call customers to inform them of new deals for the products that they buy regularly.
Also, you can send customized emails and messages informing customers of the products. This strategy will work more effectively than sending a standard message to all customers. Targeted campaigns are possible when you have the order history of a customer with you.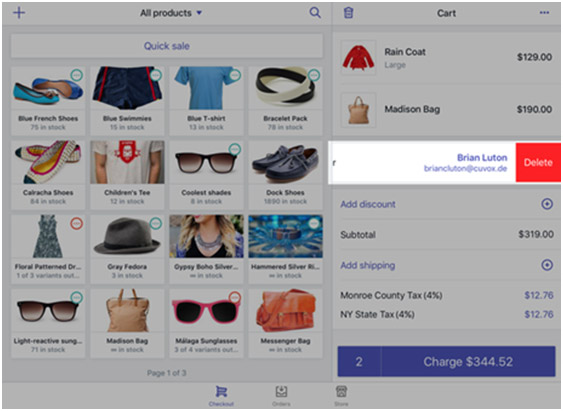 You can view customer profiles in your Shopify POS and use this information to increase sales
Productivity Data
Your POS tracks how many sales are completed by your team members. The POS inventory system can be configured to record sales done by each employee. This info will allow you to understand the productivity of your team members. This info will allow you to understand the productivity of your team members. You can easily know who is your best performers so you can reward them.
You can also identify laggards, so they can be trained and motivated to perform better. Moreover, you can even find out which staff sells what kind of products. All this information is useful to help your staff perform better.
Trends
The biggest advantage of collecting data is that it helps identify patterns. For instance, POS data will help you identify trends in sales in your store. For example, you can know which products sell more on weekends and identify the products popular during festive occasions.
You can also spot trends on the hours of the day or days of the week where you have more customers, and use this information to make improvements. For instance, you can stock up more on popular goods during festive seasons and offer discounts for other less popular goods. This data can also help you have more staff during peak hours to avoid inconvenience to customers.
Refunds and Returns
No store likes products to come back for an exchange or refund. However, it does happen due to various reasons. It is important to know the reasons to prevent it from recurring. Your POS data can help you with this.
You can find out the reason why returns are happening. Is it because of a problem with the product or your service? You can also find out from the data if the customer has taken a cash refund or used the money to buy some other products. This information will help you understand customer behavior and take appropriate action.
You May Like: