Have you ever seen Netflix, YouTube, or Amazon Prime videos? If so, you must be familiar with the idea. Are these streaming videos consuming all of your time? Do you feel that binge-watching programs may be a bit addictive?
Live video streaming applications have been very popular in recent years and have completely revolutionized the media landscape. there are hundreds of applications in every possible category from which to pick. People are now glued to viewing the films they choose at the times they want, replacing conventional television programming with streaming applications.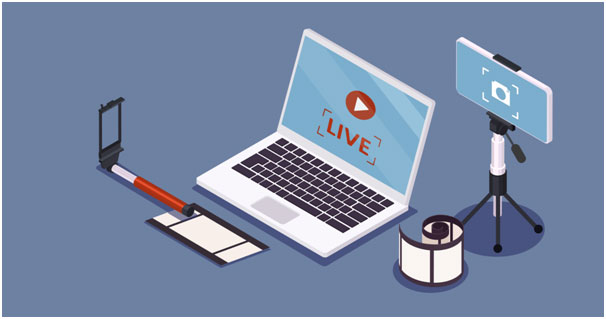 With each passing day, the popularity of video streaming app development company grows, encouraging businesses to implement this idea and break into the most booming sector.
What Exactly is A Live Streaming App?
Live-streaming applications, as the name suggests, let users simultaneously capture and transmit video. These applications have become more prevalent in recent years because of the fast internet and sophisticated camera technology.
Apps for live video streaming have boosted online communication, entertainment, commercial promotion, and influencer marketing.
The 3 Different Live Streaming Apps
You must be aware of the kinds to which a live streaming app belongs before you begin to design it. Here are 3 popular categories of live streaming software.
Apps for Live Broadcasting
The most well-known kind of live-streaming applications is probably those for live broadcasting. Users of the app may stream live recordings of audio and video to viewers who have access to the stream. A large number of online influencers and superstars have been born through these applications. Twitch, YouTube Live, Livestream, and Periscope are all well-known live streaming applications.
Streaming Audio
With video removed, all that remains is an audio streaming app. You may listen to audio that is being delivered in real-time via the internet using an audio streaming app. This group includes Apple Music, Spotify, and Pandora.
Streaming of On-Demand Video
This kind of live streaming tool enables users to plan and get their preferred TV programs whenever they want online. Hulu, YouTube TV, and Amazon Prime Video are popular VoD applications.
How Do I Make a Live Streaming Application?
Undoubtedly, creating a smartphone app for live streaming is time-consuming. It requires skilled tech workers that have an in-depth understanding of current tools and technology. Let's look at the factors that should be taken into account while developing a mobile app for live video streaming.
Identify the Target Demographic
To go forward with app design, it is crucial to understand the demands of your consumers. Survey people to find out their preferences for live-streaming applications to understand their demands. Knowing their preferences will allow you to identify the problems to be overcome even before you start developing the app. You may then concentrate on adding the functionality that you want to the app.
Select A Reliable Hosting, Storage, And Live Streaming Platform
Choosing the best platform for hosting, storing, and streaming is yet another essential component in developing live streaming software.
Avoid choosing the lowest supplier since it could lower the final quality of your app. It may have an impact on the volume of people that download your app.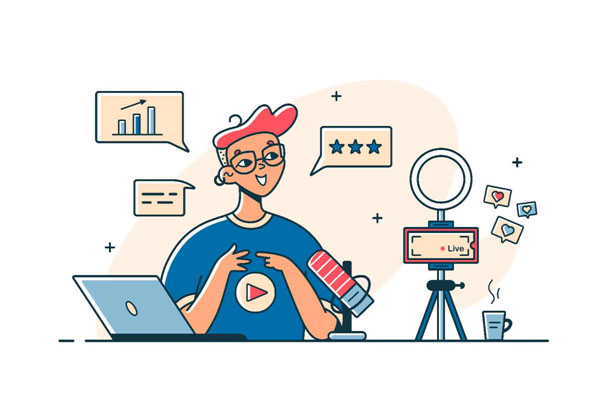 In addition to Live Streaming, there is also telehealth software development, which is also in great demand. You must choose what is right for you.
Take the Time to Create a Beautiful UI/UX Design
You need to spend money on classy UI/UX design if you want to keep your clients satisfied. It will make your software stand out in the fierce market rivalry.
Create and Verify Your MVP
By this time, you must have amassed a variety of concepts for your live video streaming smartphone app. Now, be sure to test the app by developing an MVP before you start working on its development. Here, you may create an app for users to provide comments and feedback with just the most basic functionalities. It will assist you in making adjustments while your app is being developed.
So, at this point, you must be familiar with the procedures required to create a live streaming application. So let's examine the fundamental and advanced features that are essential to your program.
Conclusion
For both startups and established businesses, understanding and implementing a video streaming service app is a difficult process. It is preferable to employ a mobile app developer that can assist you in creating a straightforward app wrapped in sophisticated features and capabilities that helps you to establish a dominant position in the market, even if it entails a variety of technologies, features, and functionality.