Building a strong social media presence is one of the top sources of traffic to your website. Having a wider audience, you can rely on your social accounts to generate traffic for your site.
One of the best parts of social media sites is to interact with people because people spend their most time on these networks and annual growth rapidly continues last year according to SmartInsights.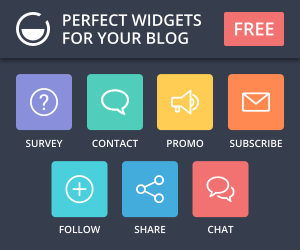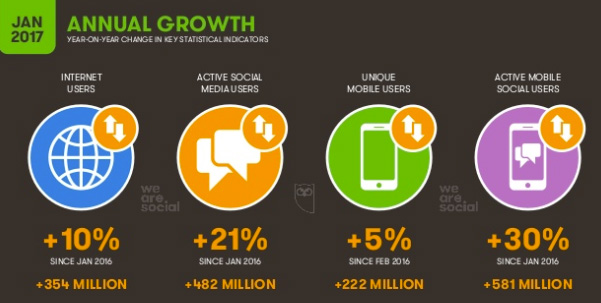 And that makes social networks, most perfect source for referrals and driving traffic to your website.
Driving traffic from social networks is not about using random techniques. It's essential to consider the right tactics which drive the traffic and engagement.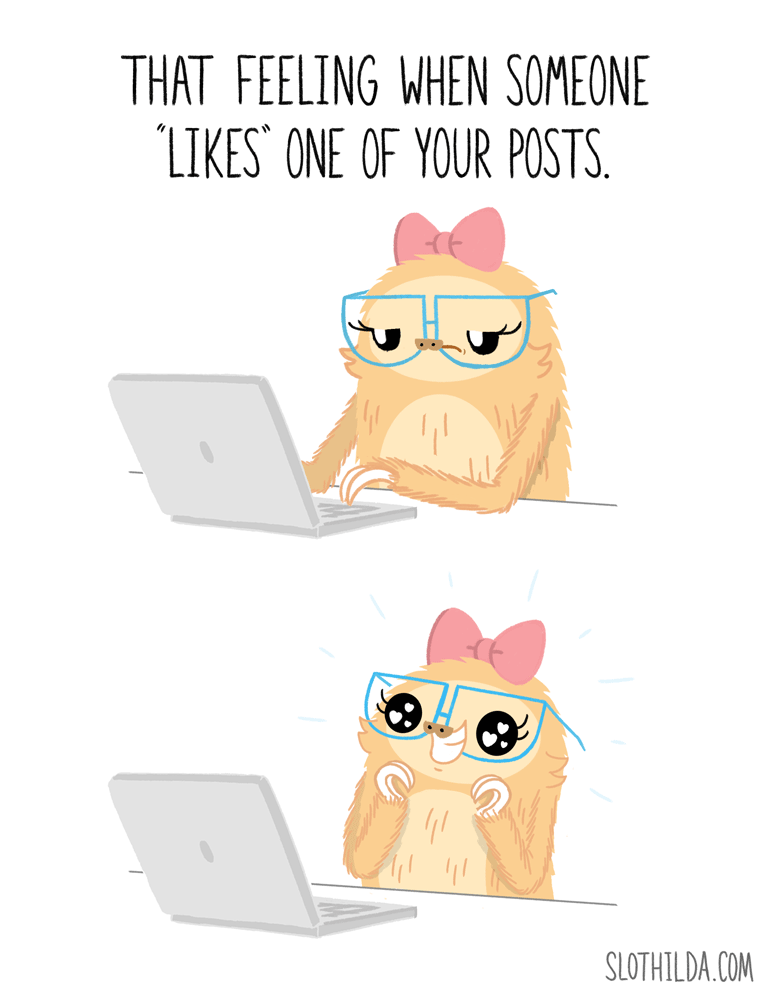 Souce: Giphy
However, these platforms also offer members the opportunity to establish or join groups of people online which can help you grow your brand and business.
If you want to get as many visitors as possible for your website, there's no better way to get that than by sharing it with a community related to you.
So…
"Are you participating in groups on Facebook, LinkedIn, Google+? And, how many groups are you in?"
Probability is if you have any social media account, you already know about groups and have joined too. By joining groups of like-minded people or relevant to you, you can create a massive source of traffic and loyal followers.
But sadly, most entrepreneurs and bloggers are not using groups wisely!
Even I have noticed things that most people just come in, drop the links here & there, and leave or they just post their own long blaa- blaa promotions and at the end, they just act like this one;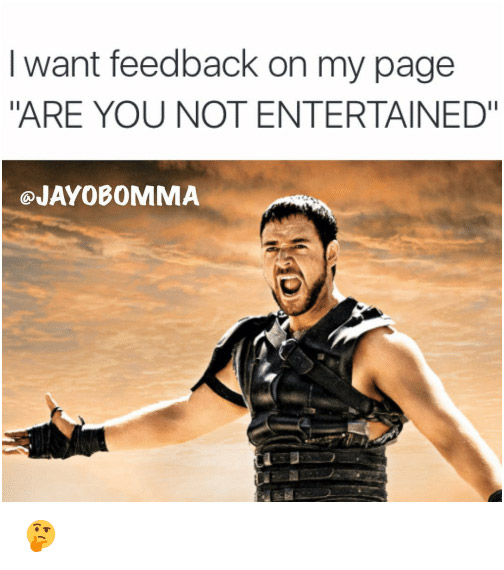 Look guys! That's not the right way to go on…
Let me introduce the correct ways to actually post in groups on social media and grow your traffic.
Post Regular
Once start building posts, it is important to be consistent because there are the higher chances to get seen in the queue. Also, your traffic from social media will not be good unless you update it regularly and consistently.
But don't share the same message over & over again.
I recommend sharing different messages on social media.
Sharing the same message, again and again, will just bore your audience. It is advisable to post links to your website, text, images & videos.
Use Short Updates
It's no secret that updates will attract more engagement on social media channels as compared to that of longer posts. Develop a well-written message that resonates with your audience.
The information provided in this section tell your story, however, keep in mind that social media users have short attention spans and they don't have time to read long posts.
The ideal character counts for some of the top social networks.


Source: Inc.com
Include Attractive Visuals
Guys, you know it better than me that, "First Impression Is The Last Impression".
Visuals are not just separate pieces of content. They act as a gateway to more valuable information and help us make decisions whether to click on the post or share it.
According to Adobe's Q4 2013 Index (PDF Link), posts with images on social media create 650% more engagement than text posts.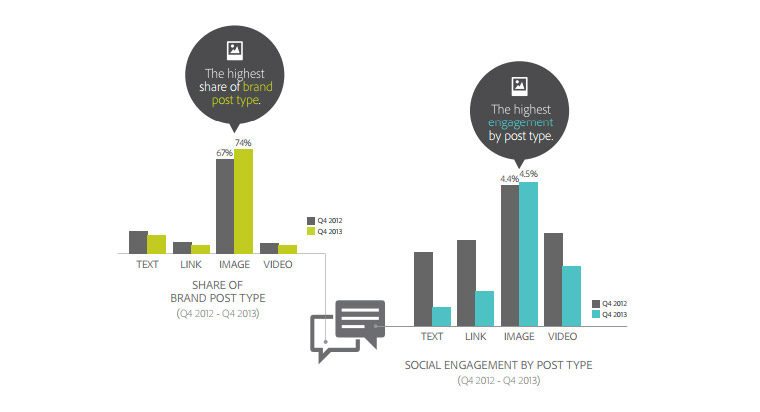 Make Relationship
The key to social media success is engagement. By engaging with the audience on social media channels, you'll gain more people to read your articles and ultimately click on your links.
Instead of being a person who just drop a link & moves away.
"Develop Relationships – Engage – Collaborate" with others.
If they comment on a blog post, respond. If they retweet your message, thank them personally. Use their first name to show them that you're paying attention but it takes time and more effort from you to be there for your fellow community members.
Support Other Members
Don't just act as a spammer, just drop your links and be gone that's a complete waste of time instead of it support someone else in your community.
[clickToTweet tweet="Being a helpful person in your niche communities. – @thehotskills" quote="Being a helpful person in your niche communities."]
And your articles will be trusted and more website traffic comes to you How to do that? Let me tell you…
During the promo days, go to others social media links and blog posts and start commenting, like, share, or whatever.
After that, go back to that promo and let them know in a reply comment what you did to support them.
About 9 times out of 10, they will respond and pay back to you.
Schedule Post Timing
At last, a small thing you can do that saves a lot of time & energy and can be handy if you want to target a specific country's group.
Also keeping a daily publishing schedule is the key to effective social media traffic building.
"Social media scheduling guarantees posts are being shared at optimal times of the day."
I personally like this infographic for guiding the best times to tweet, post and comment.
Caution: Posting manually content on social media has been known to cause fatigue and anxiety. 100% Risk! At last stage, you will get burned out on social media.
Just kidding! That won't happen in real life.
All you need is Drumup best scheduling tool as far and your struggle will be over.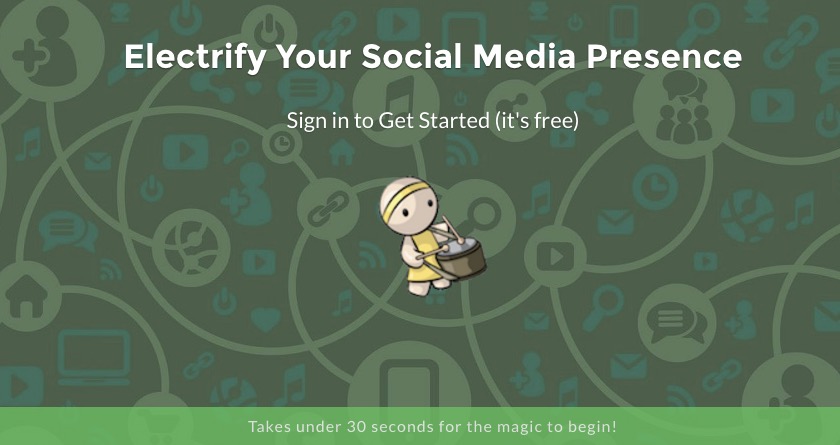 That's the major points to remember when you post in any social media groups.
Are you wanted to be a member of handful groups where you can get most engagement and traffic?
Below I have listed out just some main sections and groups that I'm part of and recommend. There are so many wonderful, engaging groups to join to help you grow your brand and business.
Download Social Media Groups List