Among many content management systems, a great percentage of around 37% of all websites goes to WordPress. As the usage of WordPress is increasing, businesses need to ensure to improve WordPress SEO that can increase their organic traffic and leads.
We can't change the fact that SEOs has always been on a never-ending ride and drops down algorithm development bombs every other month. To keep up with this evolution of SEO throughout the years, each website needs to be updated with new digital marketing strategies to implement best SEO practices.
Search engines don't take much time to set ranking based on what crawlers find best optimized WordPress on-page SEO and off-page SEO both. But what does best actually mean here? Are there any most effective SEO tips that can skyrocket your WordPress traffic?
If you are stressing out while analyzing such complicated questions, then this article can help you provide 9 tips to grow organic traffic and moreover, rank under top search results. These WP SEO tips help us maximize our organic efforts by following them regularly than just hinge upon paid campaigns.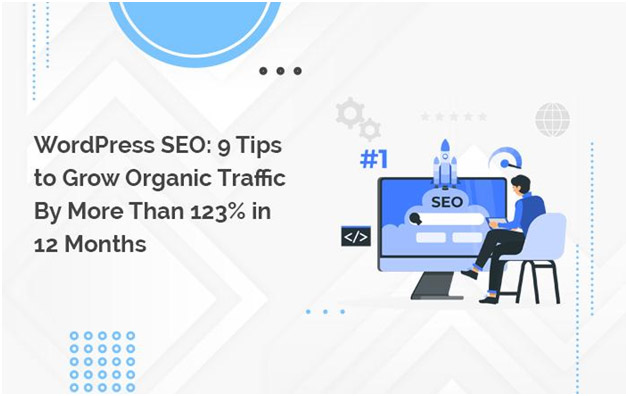 So, ready to dominate your competition like never before? Read on to get practical ways of optimizing your WordPress SEO.
1. Focus on Meta Data of your Page
Metadata is a short description of the page content to help users know what your page or post is about. Google picks your metadata to understand whether the content of your page is relevant for searchers. Thus, focusing on the quality of your metadata helps you improve WordPress SEO and affect CTR.
The two major components of metadata include meta description and title tag. So, a well-established meta description and SEO title are more likely to rank in the organic results with a higher position.
There are a few things to keep in mind while ensuring the best quality. Placing your focus keyword in metadata deem as the best practice for search engines. By doing that, you are allowing Google to highlight the search term in bold format displaying the relevance of the content.
While the 130–150 characters limit for writing meta descriptions is recommended by Google, 40-60 characters would be perfect for your title tags.
Remember, title tag and meta description have great value in the SEO hierarchy model. So, never forget to write them before uploading.
2. Use Internal Linking Structure
As the name suggests, internal linking is an on-page SEO practice to connect your WordPress pages or posts to each other.
Using a proper internal links structure and strategy is a key to improving not only WordPress SEO but also site navigation.
Once you achieve a decent number of blogs or other web pages, you are now ready to link newer posts to earlier ones. Make sure to incorporate anchor links in longer content. This helps in establishing a hierarchy to your page content and structure to your site.
Internal linking is also an easy way to drive your traffic to more pages on your website resulting in more time being spent on your site.
Engagement is a key for user retention on the web. Thus, users get better engaged throughout their session time when you add internal links in order to help them find more information on the topic. It will WordPress page editor offers you an easily integrated toolbar where you can locate a symbol to create your internal linking structure.
Although links depend on the length of the content you write, adding at least three to five internal links on each post or page would be the best recommendation for you to boost your organic traffic.
3. Improve Your Core Web Vitals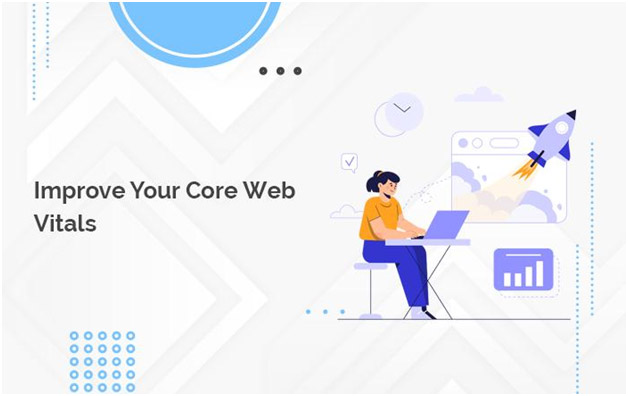 Core web vitals are a group of performance indicators that provides you insights into how well your website user experience is.
Core web vitals report on Google search console or Google Page Speed Insights grades your pages as "Good", "Need Improvement" or "Poor" both for mobile and desktop.
Usually, there are four types of core vitals i.e. FCP, LCP, CLS, and FID. Optimizing your website for fast loading time is an assured way to improve First Contentful Paint (FCP) and Largest Contentful Paint (LCP). Whereas, optimizing FID and CLS ensures the stability of your site.
Research has shown that web page speed affects WordPress SEO and SERPs. Users don't stay longer than 3 seconds on a slow website. Thus, speeding up your WordPress in the competitive digital world requires critical attention. That means, you only have a few seconds to either emphasize user engagement or face a high bounce rate.
Here's a quick fact for you, fast websites rank higher on Google. The higher your ranking, the higher the organic traffic will be drawn.
However, your aim should be a better user experience no matter what score you get on speed testing tools.
4. Get Quality Backlinks from Authoritative Domains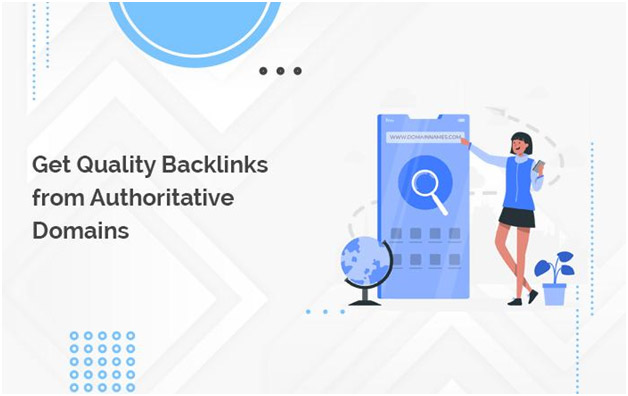 Link building is one of the earliest WordPress SEO practices beneficial in building authority and attracting organic traffic from other websites. Getting backlinks from authoritative domains still plays an important role in your WordPress SEO. When a high authority links to you, it even builds your website data authority you've provided and sends their web traffic to yours which improves your page ranking on the relevant keywords & queries.
In research by experts, it is proven that the top two results on the first page of Google contained 38% of all the backlinks from 10 search results.
However, quality matters much more than quantity. So, instead of focusing on the number of backlinks, get quality links from credible resources.
You can see the total number of backlinks to your site, the number of referring domains, organic ranking keywords, and more by using digital marketing tools such as Ahrefs, SEMrush, etc.
There is another useful tip for you to get higher organic traffic by implementing a quality backlinks strategy. You can also share the pages linked to your WordPress site on your social media platforms. This eventually builds up their page authority. Links from sites with higher page authority are beneficial to your WordPress SEO too, so it's a win-win for both sides.
Also, feel free to collaborate with other bloggers to ask them to mention your website in their blog posts.
5. Optimize WordPress Images for SEO
Optimizing your images offers you another way to optimize your WordPress SEO. Images are more engaging than text and support your overall page layout. However, optimized images are more significant than just using higher-quality images.
Whether you have a blog website or an eCommerce store, optimizing images will always be beneficial to achieve higher organic traffic, speed, and performance.
There are a few techniques you can use to get search-engine-optimized images. Make sure to add Alt text to your images, implement lazy loading, and compress for the smaller sizes. WordPress allows you to easily add alt texts and titles to your images.
The small size of an image loads much faster than non-compressed ones. Using lossless compression will be your best bet.
Moreover, you can also choose between different types of image formats such as PNG, JPG, GIF, etc according to your business needs. WordPress performance experts always recommend using WebP image format to remain image high under small size.
6. Make SEO Friendly URLs
Make SEO-friendly URLs of the page before you upload them. Put keywords in the URL to help search engines identify what your content is about.
Make sure to remove any stop words you find in the URL because Google doesn't read them. Even more, users guess what they are going to find on the page by looking at the URL. WordPress creates page URL by default if you left them as it is & doesn't change them according to SEO. Thus, you need to edit them while you publish your content.
Using an SEO-friendly permalink structure improves your chances of getting better search results positions.
By changing your permalink structure on a published page/post, you will risk losing your existing SEO ranking and come with a "404 not found" error. That's because you need to set up a proper redirect to fix that error.
To help you with other on-page SEO techniques, you can install the Yoast WordPress SEO plugin. It comes with many on-page optimization features to help you identify where you need improvements. Whether it is creating SEO-friendly meta descriptions, title tags, heading tags, or ensuring excellent readability of content, it will provide you with complete on-page SEO solutions.
7. Use Local SEO Techniques
Local SEO is a practice of optimizing your website for a local audience in your geographical area to get a high rank on local queries. Using Local SEO techniques is one of the most effective to get more organic traffic on your online business on WordPress.
One quick way of implementing local SEO is to immediately register your site with Google My Business.
This will help you show up in SERPs for location-specific searches. To lay down the benefits of Local SEO in a nutshell, here are a few:
Gain more visibility online.
Improve traffic for the most relevant searches.
Build links with nearby businesses.
Get fixed paying customers.
Reduce advertising costs.
So, if you are a local business or shop, prioritizing Local SEO will make you rank higher on certain keywords that local users actually search.
8. Set Up an XML Sitemap
An XML sitemap is a type of formatted file that lists all URLs of your WordPress site. This allows search engines to crawl your web pages to find all your content quickly. Sitemaps used by search engines understand the hierarchy and structure of your WordPress & ensure better crawling.
While Adding an XML sitemap may not necessarily boost your site rankings, it will help your search engines find the pages quickly, improving WordPress SEO.
You can use the AIOSEO plugin to automatically create an XML sitemap for you.
XML sitemap placed under technical SEO. Using other technical SEO techniques such as Installing an SSL Certificate, Applying Schema Markup, Fix Broken Links, etc will improve your WordPress SEO.
9. Keep an Eye on Google Analytics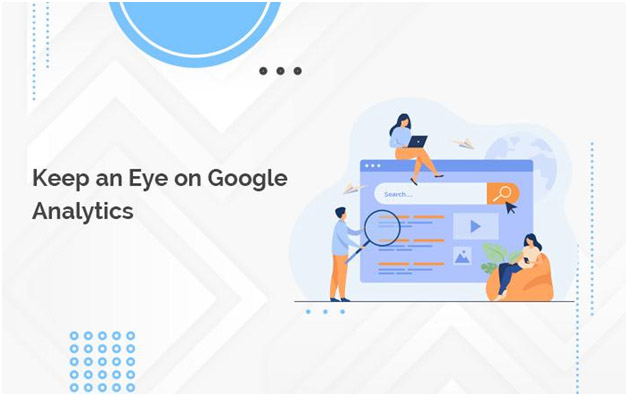 To deeply analyze how well your WordPress SEO is working, you can use Google Analytics. Analytics is easy and free to set up and provides huge insights into your customers.
Link your Google Analytics account with your Google Search Console account. Under property settings for your domain, go to the Search Console Settings and navigate through the process of linking them up.
Google Analytics will allow you to see search queries, your best landing pages, and much more.
When you click on the "Organic Search" report, you'll see detailed info on organic traffic that comes from Google, Bing, Yahoo, and other search engines. Optimizing your WordPress based on the Analytics report will help you improve WordPress SEO.
Bonus Tip: Mobile Responsive WordPress Website
Mobile dominates desktop in terms of searches by users. As it's an obvious fact that mobile is handy, many users prefer them to quickly search their query.
So, ensuring a mobile responsive WordPress site will offer you a certain advantage over others who don't have that. Responsive web page designs serve a better layout of the content. Responsiveness is about using HTML and CSS to automatically resize a page content according to the size of the screen of devices.