As a business owner and a leader, you get to wear many different hats and juggle a multitude of responsibilities on a daily basis. From managing your core team, handling your brand image, ensuring proper employee training, all the way to handling any potential PR crisis, a business owner never truly rests. On the long list of your many daily tasks, you also need to address your need to hire the right people that will represent your brand, and especially the ones who will shape how your brand is perceived in the eyes of your audience and clientele.
Enter, your UX designer. A one-person orchestra handling your brand's perception, visual identity, its voice, and the level of usability of every aspect of your brand, a UX designer is a necessity and an asset for any modern company today. You need an experienced person in this job in order to make sure that from research to implementation, your customers' and your brand's needs are taken into account and fairly represented.
But when that ideal candidate is halfway across the world, or a few states away, you need to be prepared to adapt and work with them remotely – and make sure that your designer is prepared, too. Here are a few key steps you need to take in order for your brand and your designer to be able to work in harmony and successfully grow your long-distance relationship for the long haul.
Figure out a communication strategy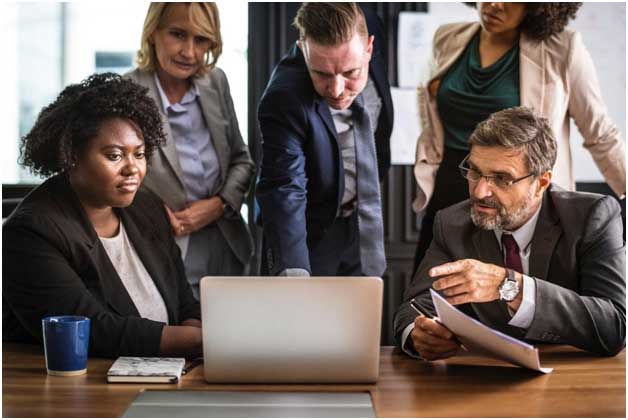 They say, and wisely so, that it takes two to tango. In your dance of daily interaction with a remote UX designer that needs to have a fair grasp of your brand's essence, you need to prepare the turf for the most streamlined, no-fuss communication for all parties involved. Your designer needs to be able to get in touch with your back-end developers, with your content team, marketing gurus, and your brand manager alike, as well as all other team members in charge of putting your brand on the map.
Before you can kick-start your collaboration, focus on the following communication elements that are vital for the success of that relationship:
Choose digital platforms that are already in use at the office, so that you can seamlessly add your UX crew member to the chat groups and messaging boards. They need to know what's happening on each project, so PM platforms are also key for effective collaboration and data exchange.
Create a schedule for weekly calls and emails, to make sure all deliverables will be completed on time, and to ensure that your UX designer has everything they need to do their job effectively.
Add a feedback loop that will allow you to deliver a performance review on a regular basis, but be prepared to receive one, too. As a leader and a manager, your remote UX designer can point out vital gaps in your operation that need addressing.
Equip your remote designer with the right gear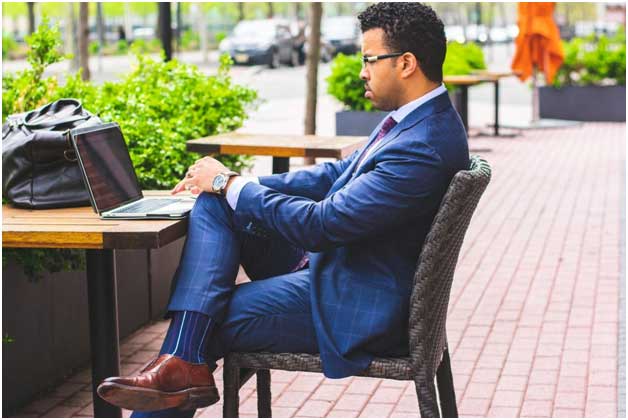 How much do you invest in your teams that work from the office? Chances are, you give them a laptop to use for business purposes only, not to mention a slew of other gear that helps them stay on track with their goals (software licenses and accounts included), and equipment such as noise-canceling headphones to be able to focus.
Although your remote designer might already have a killer laptop for them to complete their tasks successfully, plus great internet thanks to something like one of the Starlink internet plans out there, you might want to consider investing in other gear that can help them do a stellar job for your brand. Perhaps a pair of the same headphones can be an asset in their line of work to help them focus if they work from a coworking space or a local coffee place. Charges and power banks that enable them to stay connected for as long as needed while they're working on the go are also a vital component of their tech arsenal.
With the equipment now in the office and in several locations with staff working from home, you may wish to consider using tamper proof asset tags. Asset tags not only keep track of the location of assets but can also help in recording maintenance history, usage, and other details. This can really simplify record-keeping and streamline reporting for accounting and tax purposes. Platforms such as Remote further ease the management of processes such as employee onboarding and payroll.
Finally, it's always best to ask directly and make sure they've shared their must-haves with you. That way, you can prepare yourself more appropriately before the collaboration commences.
Provide the finest office space
While we're on the subject of where your UX expert can work from, most companies don't really pay that much attention to that, as long as the job gets done. After all, it's remote work, they can pick and choose their office as they please, right? Well, your brand and your teams will greatly benefit from you investing time and effort into finding an office space that will inspire your designer to work efficiently and to deliver great work.
Depending on their preferences and needs, you can look into well-equipped spaces such as The Executive Centre that are as flexible as they are professional when it comes to scheduling, as well as function-driven interior design. Enabling them access to such a work area will be a huge incentive for them to stay loyal and they'll feel appreciated, not to mention the fact that their productivity can soar in such environments. This also makes for an excellent meeting place for you and other employees whenever you choose to drop by and have a brainstorming session to increase that brand-employee bond.
Create a system of perks for your remote workforce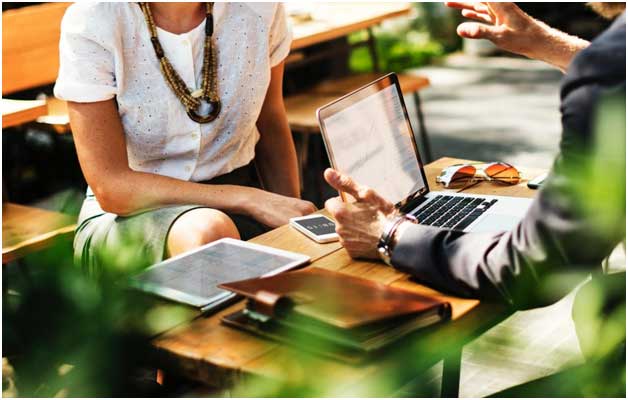 As any business leader knows, it takes so much more than a hefty salary nowadays to inspire loyalty in your workforce. There are too many business competitors out there that could potentially outbid your salary offer, which is when everything else that you offer can tip the scales in your favor. When it comes to your remote workers, the challenge is all the greater. It's more difficult to connect with them, as they don't have the chance to spend every day at the office and bond with you or your other team members.
So, just like any employer, you need to find a reward system for your remote teams, as well. For your UX designer, make sure to put some creative thought into the process, since they'll respond better to tailor-made perks that suit their lifestyle.
Health insurance coverage is a great way to show them that you care about their wellbeing, even if they are a freelance employee.
Learning opportunities in the form of courses and workshops are perfect both for you and your designer since your brand will also benefit from their hard-earned knowledge.
Send them a basket of something they love, be it those classic mini muffins, fruit, or whatever they please – a little can go a long way in impressing your remote teams!
Empower a work-life balance
This should not be perceived as a perk. All modern-day employers need to go that extra mile to show their employees that they are entitled to their free time, and that they are not just not expected to work outside of their normal hours, but that they are encouraged to go out and do something completely unrelated to their work with you.
In the spirit of expressing this attitude, you can cover their gym membership, or a dance class, or whatever healthy activity they are into. Offer them psychological counseling if they feel stressed or they have issues to work out. Show genuine interest in their wellbeing, and you'll see that this approach is not only healthy for them but also good for your company culture.
Ensure regular socialization in person
Finally, although remote work has become so widely-accepted and loved, face-to-face interaction still trumps any digital communication. So, to give your designer a chance to truly get to know the brand behind the chat platform, and to meet the colleagues they've been chatting with vigorously, organize regular annual meetups for your entire team.
Socialization that has nothing to do with work is a wonderful way to give your employees a chance to connect with your remote team. This is a perfect opportunity for them to improve their communication and find ways to overcome potential difficulties in the future, and they'll feel like a part of your brand, not just an outsider providing temporary professional services.
Working remotely with your creative employees, especially the ones in charge of how your brand will be perceived by your customers and audience, can be challenging. Use these tips to brace yourself for the experience, and to maximize your chances to build a successful remote relationship with your UX designer.