The unfortunate event of the global pandemic has triggered the digital and ecommerce turning point that we all have been waiting for since the advent of ecommerce or even the internet.
The aggregated share of ecommerce in global retail trade was 17% in 2020 in comparison to 14% in 2019 and it is estimated to reach ~22% by 2024. We can attribute this rapid growth to the changing consumer behavior as they conduct their purchases online which, in turn, is pushing businesses to come online.
Now when businesses come online, they get to reach a much wider audience but they also experience severe competition which is where digital marketing comes into the picture.
Digital marketing tools and strategies enable businesses to create long-lasting impressions in the minds of their target audience through the means of digital. And having the right set of digital tools can give them the much-needed competitive edge in this digital age.
So, if you are a business that recently shifted online, then this article is going to be super helpful for you as we list down the top digital marketing tools. To make this article more precise, we've categorized the tools by the types of digital marketing strategies.
Digital Marketing Tools by Types of Strategies
With the increase in the number of digital platforms to communicate and connect with the target audience, digital marketing can get complicated if we try to fit everything under the same umbrella. That's why it has been divided into the 7 types of strategies based on the mediums, content creation, and nature of ads.
To help you achieve your digital marketing goals through specific strategies, here's an exhaustive list of best digital marketing tools to explore!
Search Engine Optimization Tools
SEO is a great way to achieve visibility on search engines like Google, Bing, etc. and gain an organic momentum of traffic for your website or e-Store.
Following are the tools that can help you achieve just that: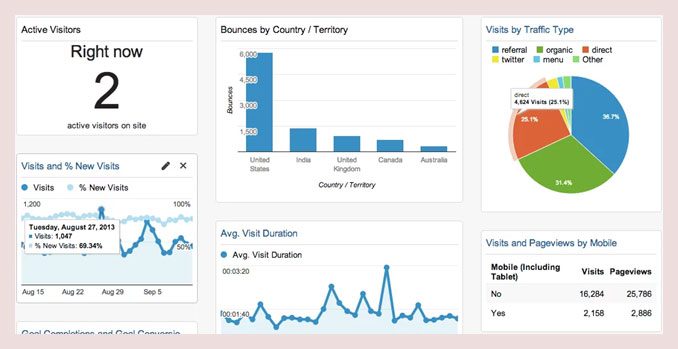 It's an invaluable resource that comes in handy to track, measure, and understand your traffic, track the performance of paid advertisements, and analyze the impact of their social media and content marketing strategies.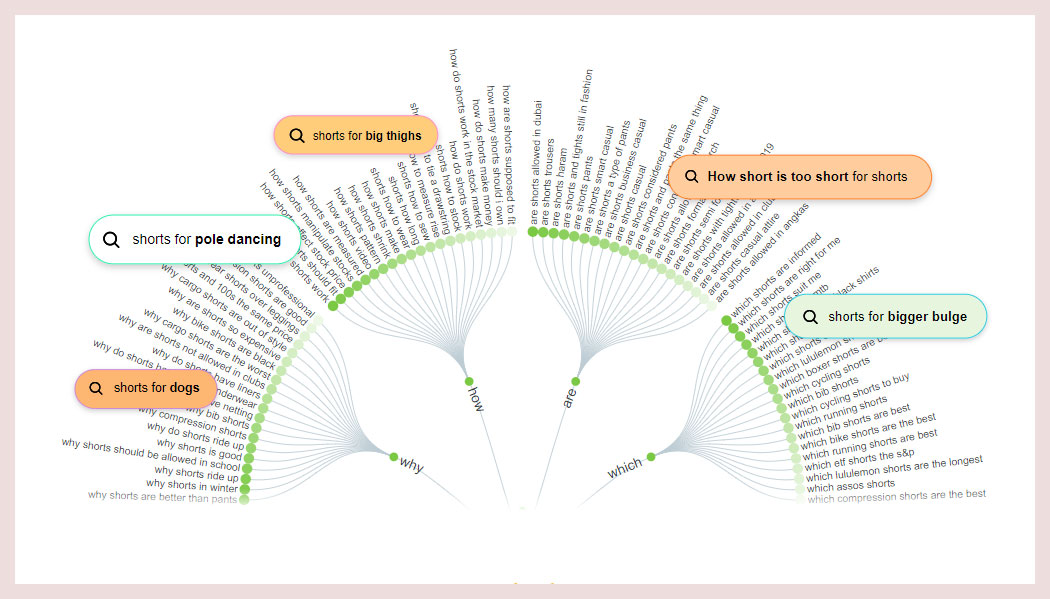 This can be considered as a keyword research tool but it's more suited under the social listening heading as it can help you get a complete 360-degree understanding of a particular keyword. One of the greatest advantages of using this tool for keyword research is getting long-tail keywords and content ideas.
Use this tool in combination with Google's Keyword Planner and Google Trends and you'll have a winning keyword strategy that's aligned with the current trends in the world.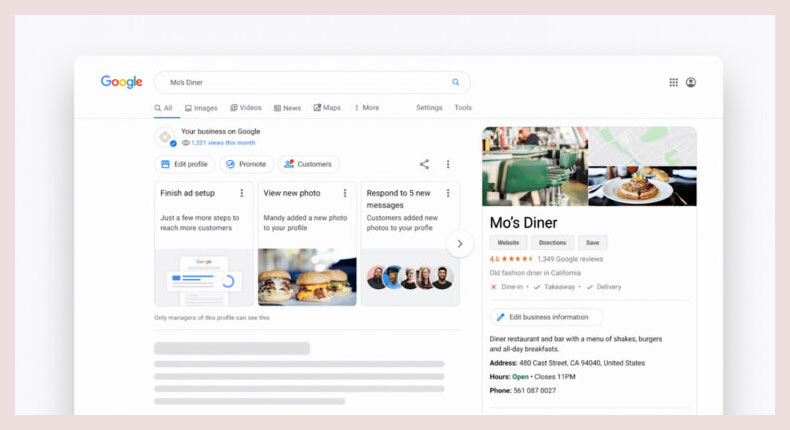 Source
This is absolutely necessary for every business as having an established reputation locally is the building pillar of any great business. Google My Business lets you create your brand locally by providing an exhaustive tool to add details like images, customer reviews, addresses, operating hours, and much more.
On the other hand, we have the Mobile-first index checker which lets you check if your web pages are mobile-friendly. This is also important for SEO since Google is ranking the websites that are mobile-first or mobile-friendly.
Related: Read this article for an exhausting list of SEO tools.
Pay-Per-Click Tools
After achieving organic growth, you should venture into a paid advertisement which is where the following tools will come in handy.
If you are planning to work on multiple ads at the same time, then this is the perfect tool to track, measure, and analyze your ads. You can bulk edit ads, manage multiple accounts, view statistics, create drafts, and also work offline.
In case you want to run ads on Bing, then there's Bing Ads Editor which will help you do the same operation as Google Ads Editor.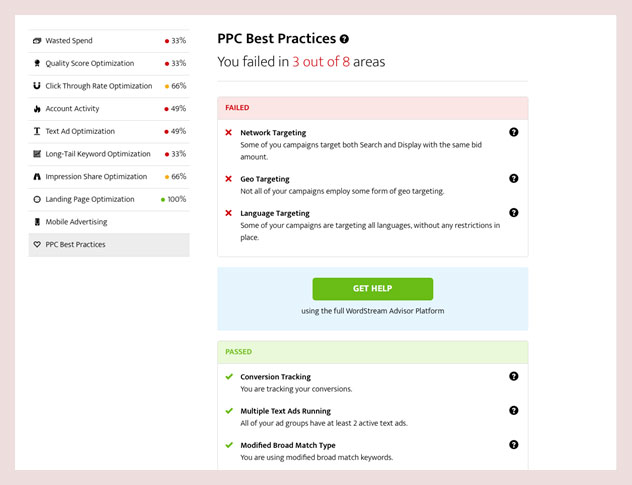 This miraculous tool by WordStream helps you create high-performing ads by letting you know what's missing and also grading all the important elements of the ad so you can make the most of your ads.
Related: An Exhaustive List of Top PPC tools
Social Media Marketing Tools
Social media platforms provide a great opportunity to turn your business into a brand which is where the following social media marketing tools can help you.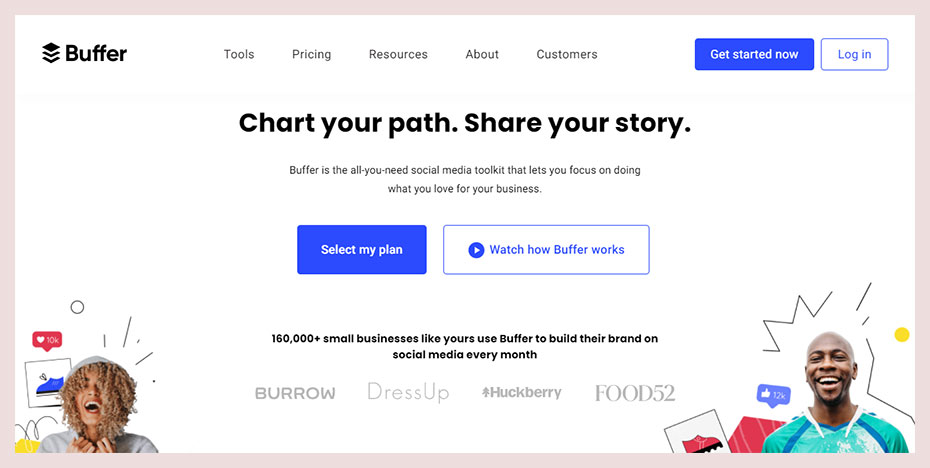 Buffer is an all-in-one social media tool that helps build a brand and connect with your audience in a meaningful way. They offer products for publishing, analytics, engagement, and team collaboration. It is like the holy grail for mastering the art of social media.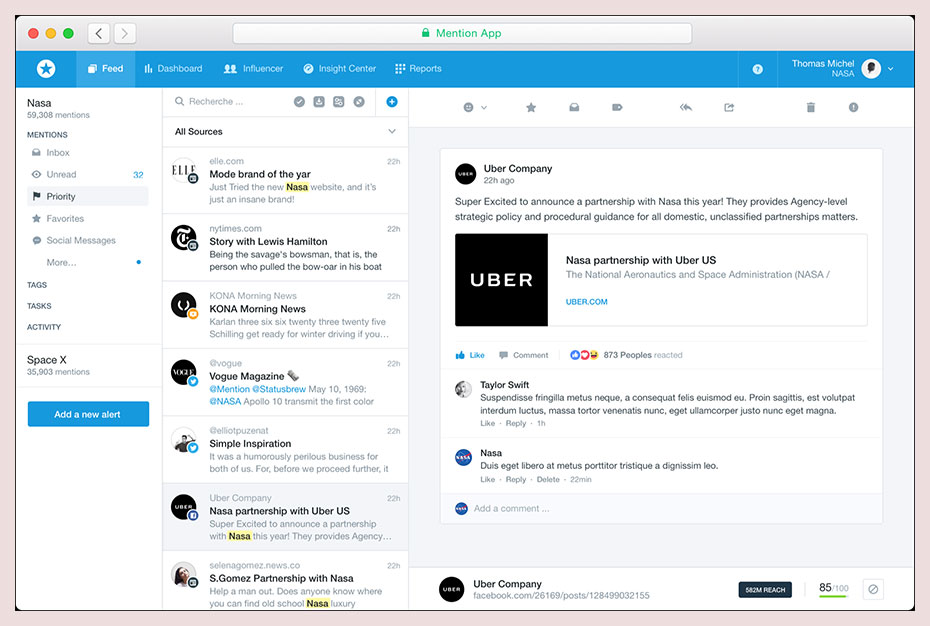 On the other side of creating a brand on social media is monitoring which is where Mention comes into the picture. It enables you to monitor your brand, listen socially, manage your reputation, and track important conversations happening around your brand.
Content Marketing Tools
To create a brand on any platform, you need content – every type of content – blog posts, social media posts, PRs, web pages, landing pages, etc. And to create great content, you need to know what works for you, as a brand, which is where content marketing tools come into the picture.
BuzzSumo is a great tool that allows you to get content insights and discover the most shared content on the internet. You can use these insights to create highly engaging and powerful content for your brand. You can also follow influencers in your industry and see what they are sharing, create alerts to get notified when your competitors create/share any content, and much more.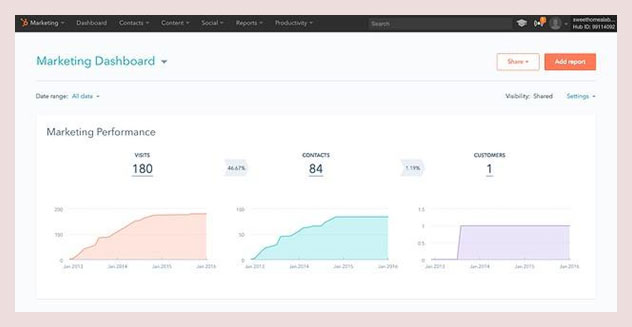 HubSpot is an inbound marketing tool that provides every necessary tool a marketer needs to create content that's engaging and actionable, generate leads, and thereby drive sales for your brand. It also analyzes your overall marketing strategy and gives you an understanding of sales and a campaign's overall performance.
Related: 40+ Content Marketing Tools You Need to Try
These are the main types of digital marketing strategies for which you'll have to have tools, especially if you have just ventured into the digital landscape.
Apart from the above-mentioned tools, here are a few more important tools that you can check out in case you are planning to run an email marketing campaign or get into mobile marketing.
Email Marketing Tools
Create an automated email campaign, send them, and track their performance easily.
HubSpot launched a free email marketing tool that lets you create visual emails for your email campaign and then send them directly to your customers from inside the CRM. Works best with their native tools.
Mobile Marketing Tools
This application by Google lets you manage and track in-app advertisements. It also provides comprehensive analytics to measure and analyze the performance of your in-app ads.