This question may seem simple, but the short answer "It depends" doesn't make things easier for entrepreneurs. Estimating the development cost is a complicated process, and the final estimate is affected by a number of factors.
Still, we know how crucial it is to put a price tag on everything – as an entrepreneur, you need to calculate whether the app itself is going to be economically viable and plan your expenses. So, let's take a look at the main factors that impact the development cost.
If you want to find out more on the topic, check out our articles on the cost of app development and one particular case study that answers the question "How much does Spotify cost?"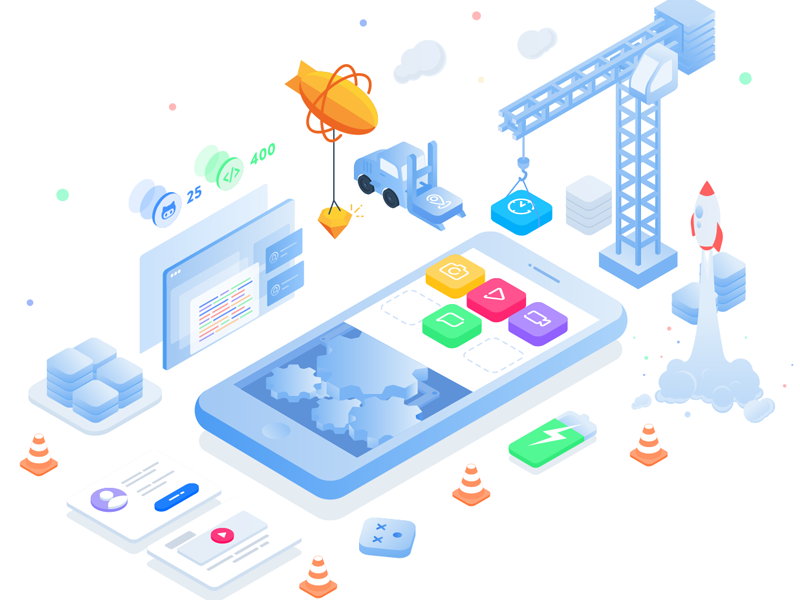 Image Source: Dribbble
What Factors Should You Take Into Account?
Before you ask the "how much does it cost to create an app?" question, let's find out two key factors that the cost actually depends on.
The Hourly Rates
Basically, the development cost is defined as the number of hours multiplied by the hourly rates of the specialists on the development team. The hourly rates themselves depend on two criteria: the specialist's qualification and his or her location.
Depending on the qualification (and specialization), the hourly rate in the same region may vary from $20 to as much as $250 per hour (as it is in the US and Canada). As for the geographical differences, there are six most popular regions for development services. Let's see the approximate average hourly rates developers demand in each region:
North America ($150-168 / hour)
Australia ($110 / hour);
UK ($70 / hour);
South America ($34-43 / hour);
Eastern Europe ($35 / hour);
India ($26-30 / hour).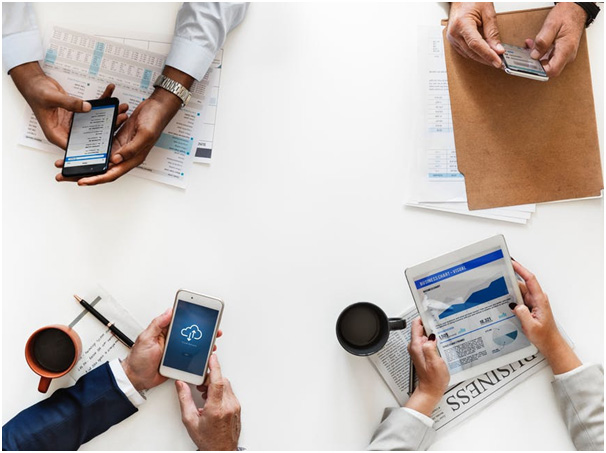 The Complexity Of The App
This is what determines how much time is needed for the development and what kind of specialists you need. If we generalize, we can divide all apps into three categories depending on their complexity:
low-complexity apps that have one main feature and consist of up to 4 screens (300-600 hours);
medium-complexity apps with a back-end database and APIs (600-800 hours);
high-complexity apps with multiple features that use hardware (camera, microphone, etc.) (1,200+ hours).
In turn, the app's complexity is determined by four key factors:
Functionality
The more features you'd like to implement in your app, the higher its cost will be. Besides, depending on the features, developers may be able to use ready-made APIs which save their time, or they may have to develop a feature from scratch (which is going to be more expensive).
Design Customization
You have two options, basically: you can opt for a pre-made user interface and maybe customize it a bit, or develop one from scratch. Obviously, the latter one will cost you a lot more.
Platforms
What OS do you want your app to work on? The answer to this question defines the type of development. Building an app for just one platform means opting for native development (and there is no big difference in cost between iOS and Android development). In case you want an app that runs on both platforms, you can choose developing two apps from scratch or opt for hybrid development which means the code is reused and shared. For mobile development, Flutter or React Native are popular choices for creating cross-platform applications. The latter option is more cost-efficient as it reduces the development time.
Back-End Development
It determines how data will be exchanged between the app and the database. This can also include tracking various metrics, and the development cost is affected by what indicators you want to be monitored and how detailed the results should be. The back-end development also includes a third-party or developed-from-scratch administration panel, and the latter one would be more expensive, of course.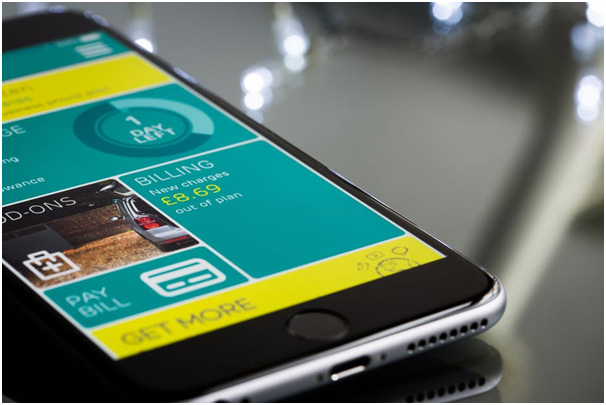 Advantages of Custom Application Development
Custom applications are a newfangled invention that is the answer to a wide scope of issues previously faced due to ready-made software. Companies at present have their full command over how they want their software to be running!
Cost Effective
The initial price for the employing custom application development could possibly be high, nevertheless, its effectiveness has hence proven that the price put into it is worth it. Unlike off- the –shelf software, custom software do not comprise of native ingredients that require upgrades around the clock.
These applications could be used for a long time without any further investment making them more reliable and hence, a beneficial long-term investment.
Secure
Since a custom application is specifically designed for your company and is only used by your team members, it is less vulnerable to outside threats. Usually, hackers and spammers are in search of popular software since they are well aware of their failings. This makes off-the-shelf software more vulnerable to threats due to its availability in the marketplace. Hackers find it more effective to hack a software running in multiple companies, i.e. off-the-shelf. Meanwhile, users of custom application ascend without any worries.
Support
With a reliable and all-time available expert support team, your journey through custom application development would become less complicated. As this team is fully competent in providing you with the best support, they are tamped up with knowledge about your software and can be of great assistance when it comes to problem-solving.
Off-the-shelf software are unable to supply a company with the precise requirements that they are seeking. However, with a team you can explain your idea to, customized software are definitely a win!
Software like Margasoft provide the best experience to equip all your company's requirements and improve your overall business management experience.
Compatible
The problem with off-the-shelf software is that they can not gel well with other components of the system. They are only limited to some portion of the management and hence cause integration issues.
For an organization, it's more convenient to have one software with a full scope of operating benefits. Custom made software are unique and are designed in such a way through which an organization can enjoy the benefits of its multi-tasking. The software can be updated on a regular basis based on how the company is developing.
Adaptability
Custom software can be shaped according to the demands of an organization. Meanwhile, off-the-shelf software are of less use in these circumstances and will eventually have to be altered. Custom application development can be perfectly altered with the assist of a renowned software developing company.
Scalability
As a business evolves, a new pressure builds up to sustain up with everything. This includes softwares too. For instance, initially you used an off-the-shelf software which was perfect for your small business, now that your clientele is maturing, the software is unable to fill the upcoming requirements. Would you rather go for and off-the-shelf software again, that will eventually be of no use in a period of time, or, would you like to take a long term, cost-effective solution. Custom-built applications are your savior, then!
Less control with off-the-shelf software
These softwares require a training program. Small scale buyers have no issue with this, however, for large enterprises, that aim at a cosmopolitan audience, this procedure wouldn't be specific.
The centralized support systems are slow and are not of great assistance. Time zones could be an issue if your company is overseas. Off-shelf solutions don't always fit your company's demands. Clients are also expected to ante up in updating pricing. You do not possess the right to alter your own softwares when it comes to ready-made software.
Risk Factor
In cases of off-the-shelf applications, reliability is not always assured. Your developer can have any reason to leave the job and thus your company can be compelled to a major set-back. This will push you into a time-consuming journey to discover a more honest, stable and skilled developer, which will indeed be costly. So why not cut the hassle? Search for a stable custom made application development company, put forward your requirements and enjoy the benefits for as long as you need it!
Automation
Every company wants to gets the job done with the least amount of employees in a certain department. Automation is the technology through which least number of humanitarian assistance is required to accomplish a task. Your software will constitute research about your company's workflow.
This information will be stored in the software and will bring up automated opportunities. With this, the organization executives can learn and specify the number of people working in a department. Hiring employees according to their needs in the company would be handled perfectly with a custom made application.
Large Enterprises
The custom-made software is utilized to streamline the business data from single informant. The adoption of personalized software is immense in large business enterprises. They utilize this software for many functionalities such as stock management, customer management, human resource management, capacity management, and more. Applications such as CRM, ERP are developed on the basis of custom software. Custom-made software aids in the practical integration across chief systems, enables smooth recovery of data for facilitating compliance, big data analytics, and other plans.
The Bottom Line
So, how much does an app cost? Well, we've only begun answering this question. The development cost varies in each particular case as there are multiple factors that affect it to a certain extent. So, do not hesitate to request a quote for your particular project.