The importance of a robust online presence can't be overstated in the digital age. Millions of searches are conducted daily on search engines, with users looking for solutions, products, services, and answers. This presents an unparalleled opportunity for businesses to attract, engage, and convert these users into loyal customers. They need to be prominently visible on search engine results pages to capitalize on this vast digital frontier.
For instance, Toronto, Canada's business hub, is home to countless enterprises vying for a slice of this digital pie. With so much competition, merely having a website is no longer sufficient. Hence, companies there are constantly seeking proficient search engine optimization (SEO) experts to help them achieve and maintain a competitive edge online. This demand has led to a proliferation of SEO service providers in the region. But with so many choices, how can a business ensure it's hiring the right agency in Toronto?
This article will explore some pivotal considerations to keep in mind when looking for an SEO partner in Toronto. Read on to learn more.
Understanding The Basics Of SEO
Before diving into the specifics of selecting the right service provider, it's essential to grasp the basic principles of search engine optimization. Essentially, it encompasses a set of practices aimed at improving the visibility of a website on search engines, including Google. This involves optimizing on-page elements, building high-quality backlinks, and crafting compelling content, among other strategies.
With an understanding of these fundamentals, you'll be better equipped to evaluate the offerings of a potential SEO agency.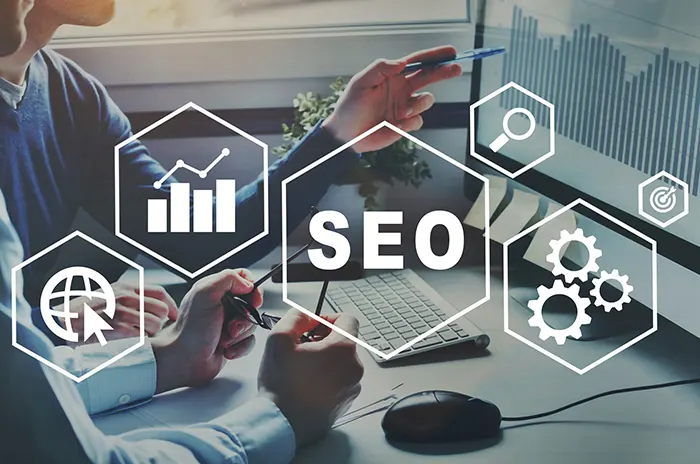 Factors To Consider When Hiring An SEO Company
With the basics of SEO in mind, let's delve into the key considerations when choosing an SEO company in Toronto. These include:
1. Expertise In Local SEO
If you're a local business that caters primarily to the Toronto audience, your chosen firm should have expertise in local SEO.
Given the city's multicultural nature, an experienced Toronto SEO company should be well-acquainted with the nuances of the local market and be able to tailor strategies accordingly. They should be adept at optimizing for local search terms, understanding local search behavior, and listing your business on local directories
2. Proven Track Record And Case Studies
Evaluating a prospective SEO partner's track record and case studies in Toronto is crucial. You can look into these factors to determine if they're reliable in delivering the results you're looking for.
Therefore, it's best to ask your prospect for proof of their expertise. Generally, a reputable SEO agency will have a portfolio of successful projects and satisfied clients. Request case studies that demonstrate their expertise and results in situations similar to yours. These real-world examples can provide insights into the company's capabilities and problem-solving approach.
3. Transparent Reporting And Communication
Transparency is paramount in any professional relationship, especially regarding digital strategies that can shape your business's future. When evaluating a potential company, inquire about its reporting protocols. How frequently will they provide updates? What metrics will they track?
By asking these questions, you ensure consistent and transparent communication from your prospective SEO partner in Toronto. Consequently, you'll always be in the loop and can make informed decisions about your marketing campaigns.
4. Customized Strategy Development
No two businesses are alike, and a one-size-fits-all approach rarely brings about desired results in SEO. As such, looking for an agency that offers customized strategy development can be a good idea.
Typically, the right SEO company will take the time to understand your needs, industry challenges, and business goals. They'll then craft a tailored SEO strategy that aligns with these parameters rather than trying to fit your enterprise into a generic mold.
5. Comprehensive Suite Of Services
Beyond SEO, it's advantageous to partner with an agency offering a broad range of digital marketing services. These include pay-per-click (PPC) advertising, content marketing, and social media management. Having access to these services can help ensure you can adopt a holistic online marketing strategy, amplifying the effectiveness of your SEO efforts.
So, ask your prospective company if they offer a comprehensive suite of services that are helpful to your overall digital marketing and SEO campaigns.
6. Client Feedback And Reviews
While a company can showcase its achievements, third-party reviews can offer a more unfiltered view of its performance. You can find these on many digital platforms and industry-specific sites.
Remember, client testimonials can provide valuable insights into the company's professionalism, efficacy, and customer service. Also, these evaluations can help you identify red flags.
7. Pricing And Contract Flexibility
SEO is a long-term commitment, and costs can add up over time. Therefore, take the time to understand the agency's pricing structure. Are their packages flexible? Can they provide services tailored to your budget without compromising on quality? An open discussion about costs upfront can prevent misunderstandings and financial strains later.
8. Continual Learning And Adaptability
Given the ever-evolving digital landscape, today's effective strategies might not work tomorrow. Hence, choose an agency that's committed to continual learning and adaptability. They should be well-versed in industry trends, algorithm updates, and innovative strategies.
Moreover, look for evidence of their learning and adaptability. Do they have a blog or a newsletter where they share their insights on SEO? Do they attend industry conferences? Check these things to ensure you get the right SEO company.
Conclusion
Hiring the right SEO company in Toronto is a pivotal decision that can significantly influence your online presence and business growth. By factoring in the aforementioned considerations, you can foster a successful partnership, yielding measurable outcomes in your digital marketing endeavors.