In this theme review, we will tell you to decide whether you should use the Nokke WordPress theme or not?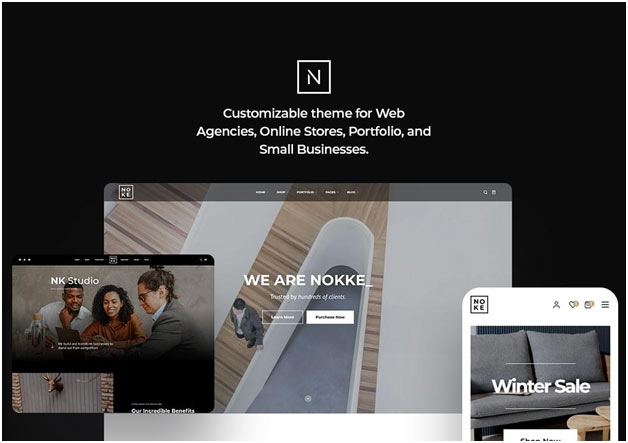 Nokke is a WordPress theme by DeoThemes developer. It is one of the best Elementor supported themes. With Nokke, you can make any type of website with its premium widgets and customization options. Nokke provides built-in templates that help to make your website in minutes.
Apart from the basic premium features that any WordPress themes offer, Nokke gives you unique but important features for different businesses. These features help you to make it attractive and eye-catching for your customers.
From blogs to layouts, everything is in your hands. It comes up with free as well as Pro pricing plans. Nokke also has the best SEO-Friendly practices. Nokke theme has some requirements before activating it that we will discuss further.
Now it's time to see the premium Nokke theme in-depth and try to find out its worth! So keep reading and stop skipping…
Key Features of Nokke Theme:
In this section, you'll learn different features of the Nokke theme. This will help you understand the working of the theme, and how it will help your business to grow. So, what are you waiting for? Move forward…
Readymade Templates
Nokke WordPress offers 6 different templates for its potential customers. These templates are the complete package for your business. As these 6 templates are designed for different niches, so pick the most suitable template and make your website ready within a minute.
The 6 readymade templates include Online Shop, Portfolio Site, Interior Studio, Agency Site, etc. If your business niche is something different then don't worry! You can change any built-in template into your desired website with its powerful page builder with so many premium add-ons. Its global customization features make it a lot easier when it comes to changing the branding of the theme.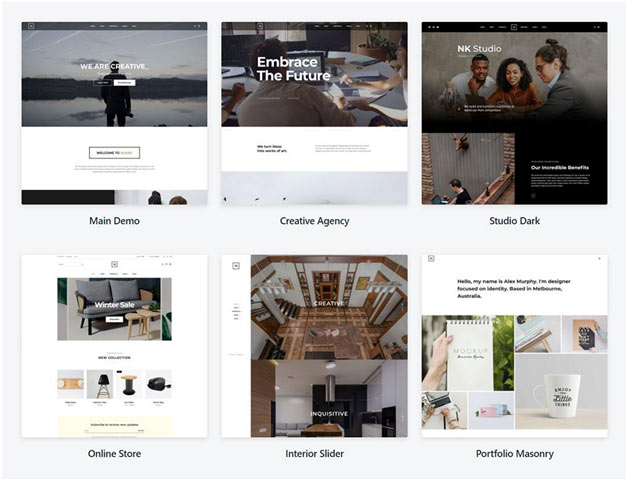 Premium Elementor Add-ons
With the free version of Elementor, you can make a simple and basic website with limited features. However, if you want something great and eye-catching, you need to buy an Elmentor paid plan.
But with this theme, you don't need it. Nokke WordPress theme comes up with premium Elementor add-ons for different features. The Eversor plugin contains all the premium add-ons for Elementor which is free if you buy this theme. These add-ons are for WooCommerce and different other purposes.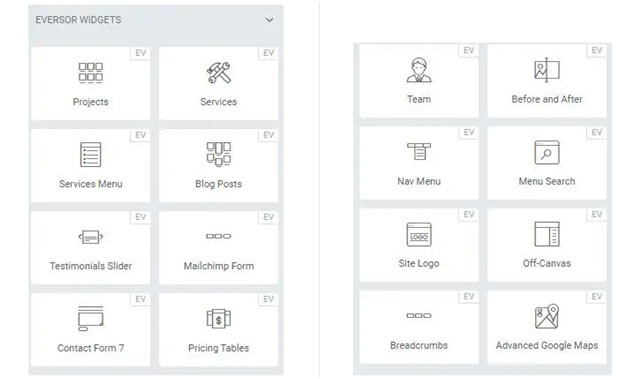 Paid Plugins for Free
Nokke Elementor WordPress theme gives access to two paid plugins free. These are:
Advanced Custom Fields(ACF) Pro.
Revolution Slider.
If you want to buy both of these, they will cost you $130+. But with the same plugins and with the same features and functionalities, you will get free of cost with this theme. That's something that saves your money.
One-Click Demo Import
As we discussed before, the theme gives 6 different readymade templates. One of them is the Main Demo template. You can import the demo template in just one click and you can see how your website looks. This is a great option to see what your website looks like after completion.
You can also use the Main Demo template for your website design. Just change the demo content with your brand identity and you are good to go.
Nokke Full Customization
The Nokke WordPress theme gives full control over the customization. You can change the color of fonts, buttons, header, footer, in just one click with its powerful customization feature.
The Global Setting allows you to edit everything easily. From font family to font size, colors to layout, everything you need to change is in your hand.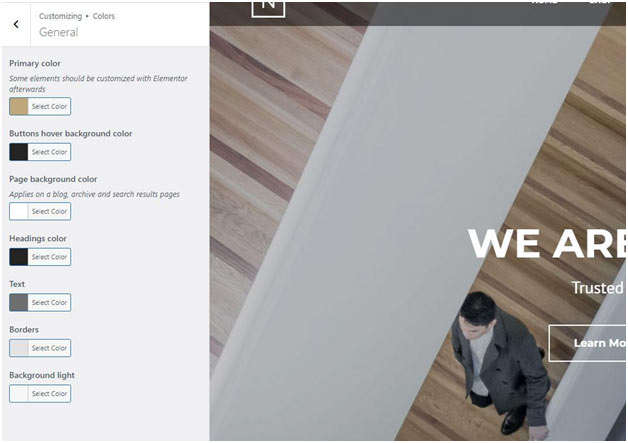 Nokke Header and Footer
The header is the first impression people see when they visit your website. As we know, the first impression is the last. Those who set clear and attractive headers, grab their visitor's attention.
Nokke Elementor provides different templates for the header. Different designs and layouts help you to match the header and footer to your brand. Nokke also has an option for the vertical header. In the modern era of websites, the vertical header is more popular than the horizontal one. Because it looks more attractive and eye-catching.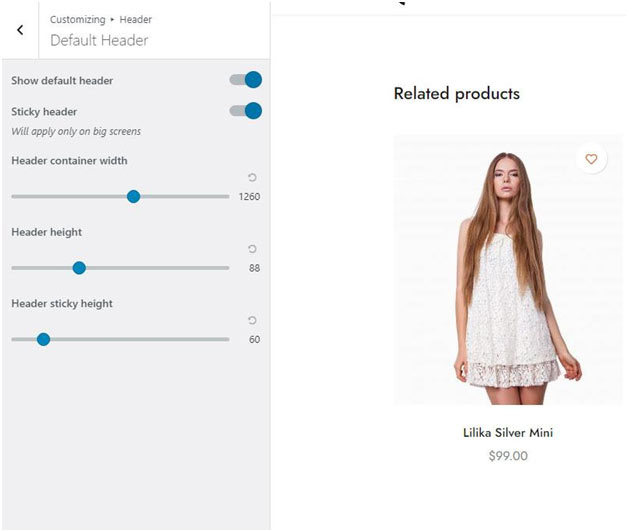 Similarly, you have so many options for the footer which you can use to add more ease to your site by giving useful links and information in your footer.
Nokke Adobe Fonts Integration
Fonts play a key role in website success. The more engaging and eye-catching the fonts are, the more time people stay on your website to read. This way your website SEO is also improved.
The built-in fonts are all old-fashioned. That's why people love to use the custom fonts that they made in their Adobe software. But to integrate the fonts in your website, you need plugins. Right? But in the case of Nokke, everything is in the theme.
Nokke theme allows you to integrate your Adobe Fonts without using any extra plugin. To integrate your custom fonts, you have to give your Adobe Project ID. Navigate to Nokke -> Adobe Fonts, and paste your ProjectID there and all custom fonts that you designed in your Adobe software imported into your WordPress website. And you are ready to use any of them.
Nokke Dynamics Layout
The Nokke theme offers different layouts options for different pages. You can choose any of the layouts that best match your brand identity and there you go.
Choosing the right layout for your business website is very important. Also, some pages need different layouts than the rest of the pages. This way the Nokke theme helps you out. You can choose the layout of every page individually by opening the page in your WordPress dashboard and scrolling down to the Page Layouts section. Here, you can choose the right layout for your page.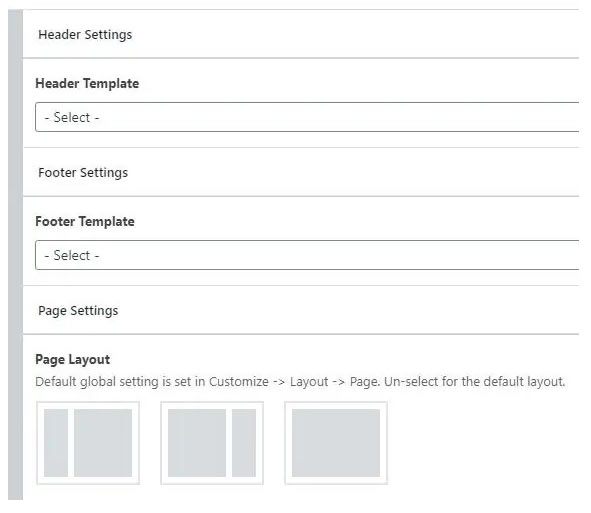 WooCommerce Special
If you are looking for WooCommerce featured-rich theme with a reasonable amount, Nokke comes in one of the top options. Its built-in template created your website with a single import click. Few changes in the template and your store is ready to sell products.
Elementor has add-ons for WooCommerce. But that's all the basic ones. With Nokke, your Elementor add-ons library is full of WooCommerce premium options. The special section Eversor WooCommerce Widgets has a complete inventory of what you need in any online store. From product images to the title, product price to description, reviews to add to cart button, everything is in this section. If you want to add related products under every product page, just choose the Related Product add-on, and there you go.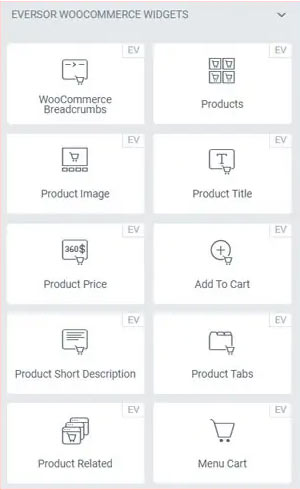 Make Multi-language Website With Nokke
You can adapt the WordPress Nokke theme quickly in your local language for your customers. Most of the themes out there cannot convert into another language because their code is not suitable for other languages.
But Nokke suits best for different languages. You need a WPML plugin for changing the theme language into other languages.
Nokke Installation Process
Like any other premium WordPress theme, the installation of the Nokke Elementor theme is similar. As it comes with a free as well as a Pro plan, the method of installation is different for both. The free Nokke theme can easily be found in the WordPress theme database. Navigate to Appearance -> Themes -> Add New -> Search 'Nokke' and there you go! Install and activate the theme and you are ready to use it.
For a Pro plan, go to DeoThemes's official website and purchase it. You will get a License Key and theme file. To install it, navigate to Appearance -> Themes -> Add New -> Import Files. Then you will need to install the theme. After installation, activate it and run Setup Wizard. This will help you to run the theme efficiently. You will ask to import the built-in template and install the required plugin. And your website is ready to go live!
As you know, Nokke provides 6 different built-in templates. You can choose any of them. It also includes a Demo Content template.
Required Plugins
Some of the plugins are required to use the full-fledged features of the Nokke theme. Some of them are very important and some if you don't need their functionalities, you can uninstall them. The recommended plugins are:
Elementor: This is the most powerful drag-and-drop plugin today. Its premium wide inventory helps you make any website with a drag and drop system.
Nokke Core: Important Nokke theme plugins that have different functionality of the theme.
Eversor: All the premium add-ons which you can find in the Elementor are because of this plugin.
YITH WooCommerce Wishlist: The wishlist features plugin.
Contact Form 7: To use the contact form on your website, use it.
WooCommerce: Help to make online shops easily using WordPress. It contains all the important widgets of any online store.
Mailchimp for WordPress: Mailchimp integration plugin developed by Mailchimp.
Smash Balloon Instagram Feed: To use the Instagram feed feature, you need this plugin to be installed.
Pricing Plans
You have three different plans for the Nokke WordPress theme. The Personal plan costs you $49/year for 1 website. The Agency Plan for $99/year and Lifetime plan for $249/lifetime for the unlimited website.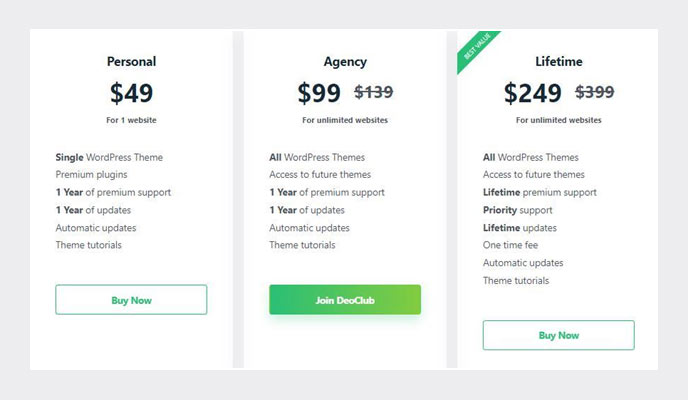 You will also have access to other premium themes DeoThemes offers. They have more than 10 premium themes currently. So, if you buy an agency or lifetime plan, you will get all their other themes as well.
Nokke WordPress Theme FAQs
There are thousands and thousands of WordPress themes. It's very difficult to choose which one works best for your business website. If someone finds a premium, featured-rich theme, they have some doubts about it. For the Nokke theme, we are sure you have some doubts. So, let's talk about them.
1. Nokke Theme Worth Buying?
Well, we have covered the most important and unique features which Nokke provides. To start as a beginner, you just need a theme that not only saves your time but also money. Nokke does both. So, if you are a startup, we highly recommend checking it out.
2. Is Nokke Theme SEO-Friendly?
Many points determine your website SEO. To some extent, your WordPress theme needs to be SEO-Friendly. Nokke follows all the points which makes a theme SEO-Friendly.
3. The Price of Theme is Too High?
Not! The pricing plans Nokke theme has the best plans we have ever seen. With the Agency and the Lifetime plan, you will have access to all other DeoThemes. That's a great offer. It also offers premium plugins and add-ons for Elementor free of cost. Compared to other premium WordPress themes, we think Nokke has the best price.
4. Is Nokke Theme Slow?
Nokke theme's code is clean. It follows the best practices when it comes to coding. Its global setting override features help your page to be clean and efficient which makes it fast.
Final Thoughts About Nokke Theme
No doubt, the Nokke WordPress theme is as famous as other themes in the market. But it provides the best and suitable solutions to modern web problems. Like, if you need to use GDPR Cookies and Adobe Fonts, you need to install extra plugins. But Nokke theme comes up with built-in integration of these features.
You also have access to premium plugins and add-ons of Elementor that cost too much than the theme itself. With their great features, you don't only make a featured-rich website but also care about its SEO and page load time. Nokke theme does not give so many options but in most businesses, these options and features are not required. They just burden the theme and affect its loading time. So, with a reasonable price and good features, we think Nokke should be on your priority list for your business website.