Which one should I use, WordPress.com or WordPress.org? And why would I choose one over the other?
The question that comes to the mind of every newbie blogger, when choosing WordPress as a best blogging platform.
Whether you go with Microsoft.org or Microsoft.com, you will end up with same.
However, that's not the case with WordPress.
You'll be amazed about WordPress.com or WordPress.org, are two totally different websites, and created for different needs.
In this guide, we will spotlight on…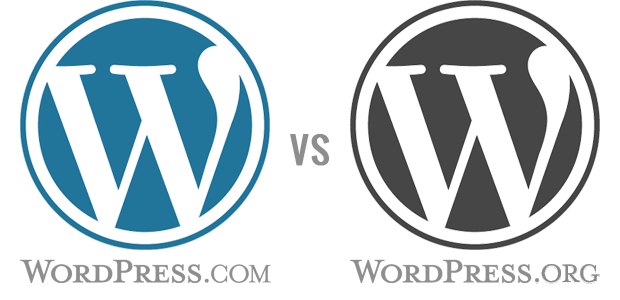 Before we get to the point, let's take a look at:
What is the Difference Between WordPress.com and WordPress.org?
What is WordPress.com?
WordPress.com is a free platform for building a WordPress blog or website. It's fully managed by Automattic (the creators behind WordPress). All you need to do is register for a free account, choose your sub-domain (example: yourwebsite.wordpress.com), pick a free theme and start adding your content.
What is WordPress.org?
WordPress.org is the self-hosted version of WordPress that you can use to build your own website online. With the similar name and content management system as WordPress.com but instead of everything being managed by Automattic, you have full control over your website.
How to get started with both platforms?
#Wordpress.com
Getting started with WordPress.com is very easier:
Just go to WordPress.com, click the big "Get Started" button, and then go through a simple on-screen setup wizard. It starts with this: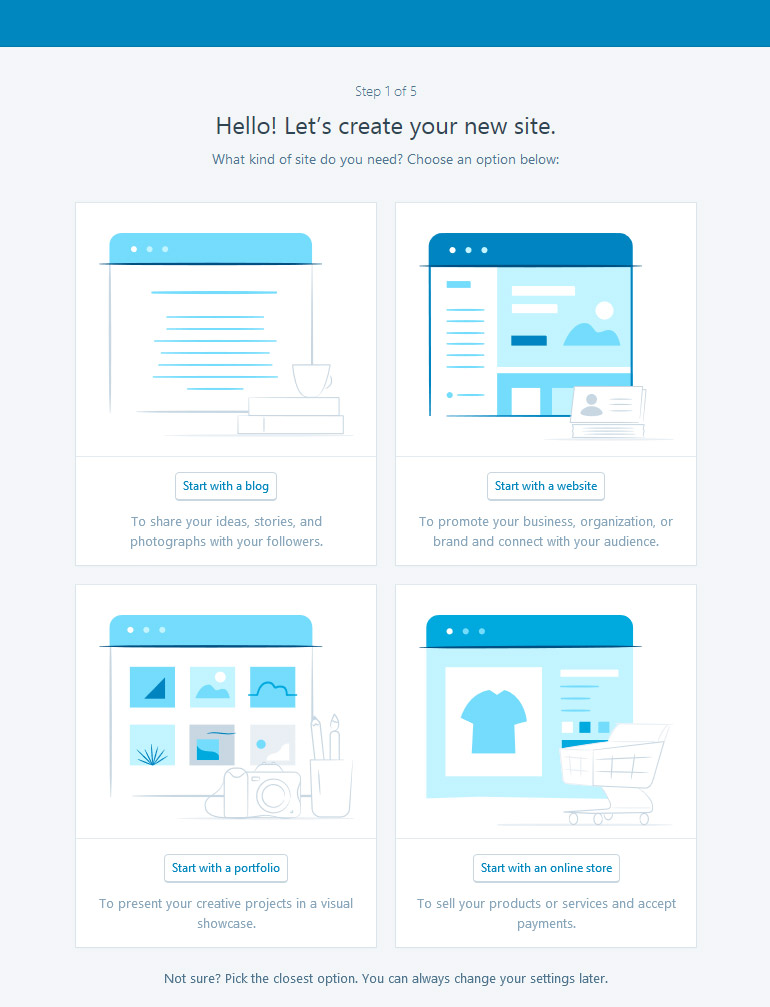 Complete the five quick steps to getting your site launched (pick the site name, theme, free/paid plan, etc.). At the end of it all, you get your own WordPress.com account, which is where you get to work with your site going forward.
#Wordpress.org
On the other hand, WordPress.org is providing you everything that will help you build a successful blog whether you are using WordPress Plugins or Themes. Also, to get your site launched with WordPress.org, you need own a domain name and hosting from any hosting provider.
After that, you have your blank installation of WordPress.org ready, Now you can start tuning up it to your needs.
Pros & Cons compared side by side
WordPress.com (PROS)
WordPress.org (PROS)
You can get started within minutes.
More newbie-friendly.
There's free hosting included even with the free plan.
There's a sub-domain available free of charge.
All maintenance handled by WordPress.com.
You get integrated security features and backups.
Full control of site, and can do whatever you want.
The WordPress software itself is free.
Access to thousands of plugins & themes and can install them.
Build your own plugins and themes.
Great for an e-commerce site.
Modify even the core files of the software with source code of WordPress available under GPL.
Free to monetize your site whenever you want. Affiliate links, ads, sponsorships, direct apple pie transfers are allowed.
WordPress.com (CONS)
WordPress.org (CONS)
You don't have full control of your site with.
Very little site customization options with limited themes.
You're not allowed to use third-party plugins. You can only utilize pre-approved plugins.
Can't monetize your site via ads or affiliate links.
No hosting. You need to get a hosting plan on your own.
No built-in domains or sub-domains.
No added security above the default abilities of the WordPress software.
Which one is – the Better?
Go with WordPress.org if you…
Want a full control over website and customize your website freely
Want to use custom designs
Need the site for any business purpose or professionally way
If things like "hosting" and "domain names" familiar with you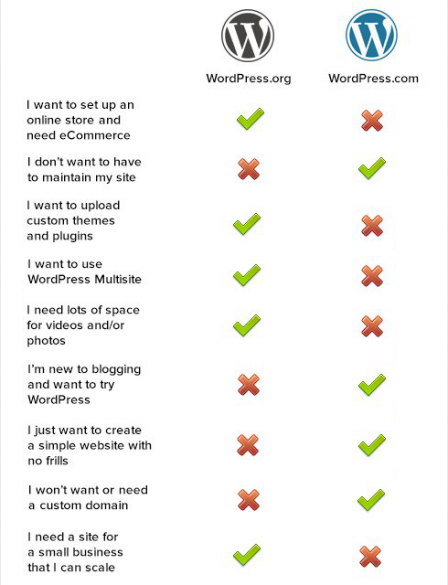 Source: Designwall.com
Go with WordPress.com if you…
Just want to get a website quickly and don't care much about any other aspects of the deal
Need a website for a personal project
Don't mind, not having full control over site
Still confused, making things even simpler
If you are a personal blogger, and don't care about making money from your blog or site, then I recommend free WordPress.com.
If you are a business or a blogger that wants to make money from your blog or site, then choose the self-hosted WordPress.org. It gives you the freedom and flexibility to grow your site the way you want.
Hope this simple guide cleared your all doubts. If you like please share and comment.