Creating your very first eCommerce store opens new doors, and along with that comes the imperative of identifying the right plugins to amplify your site's competency. The addition of plugins can change how you and your users interact with your site.
Table of Content:
WordPress Plugins for Performance
WordPress Plugins for More Sales
WordPress Plugins for Engagement
WordPress Plugins for Product Curation
WordPress Plugins for Security
Choosing the Right WordPress Plugins for eCommerce
The WordPress Plugins ecosystem homes over 55,000 plugins. Searching for a plugin in the official directory is an overwhelming experience. Narrow down your search by choosing smart!
WordPress Plugins for Performance
It should be no surprise that even micro-seconds matter for internet users. Hacking your way into becoming your customer's most interacted online store is easier said than done. This is why we recommend Perfmatters, the WordPress performance plugin created to speed up your site.
Perfmatters allows you to disable scripts that tamper with performance. It defers and delays JavaScript while removing unused CSS files that add weight to your page.
Features:
Script Manager
Squeezes every joule of speed with a built-in script manager.
Database optimization
Easily cleans up and deletes old & unused data.
Lazy loading
Loads the visible screen as the user scrolls down, Perfmatters is faster than native Lazy Loading.
CDN rewrite
Perfmatters helps hook up a Content Delivery Network to your WordPress site.
Quick-toggle options
Most of Perfmatters options can be applied by a quick one-step toggle.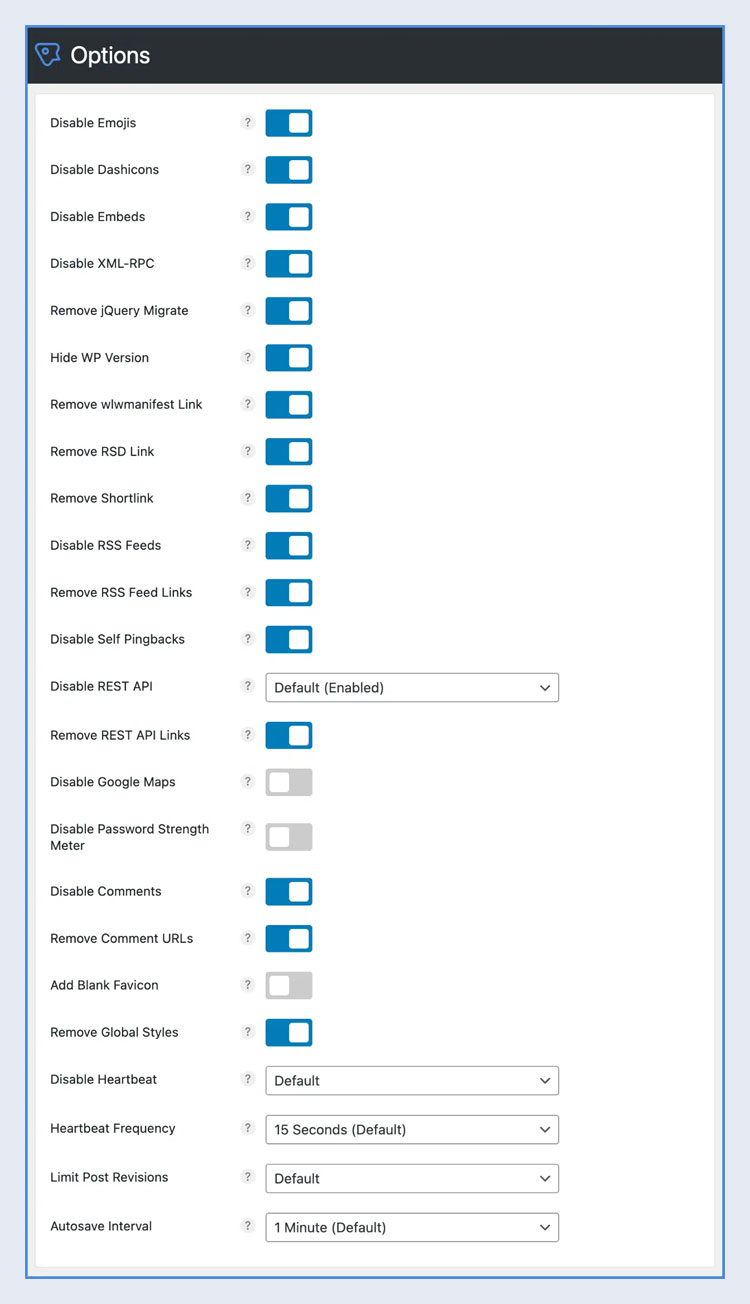 It gives super-tuned control over every page because performance really does matter!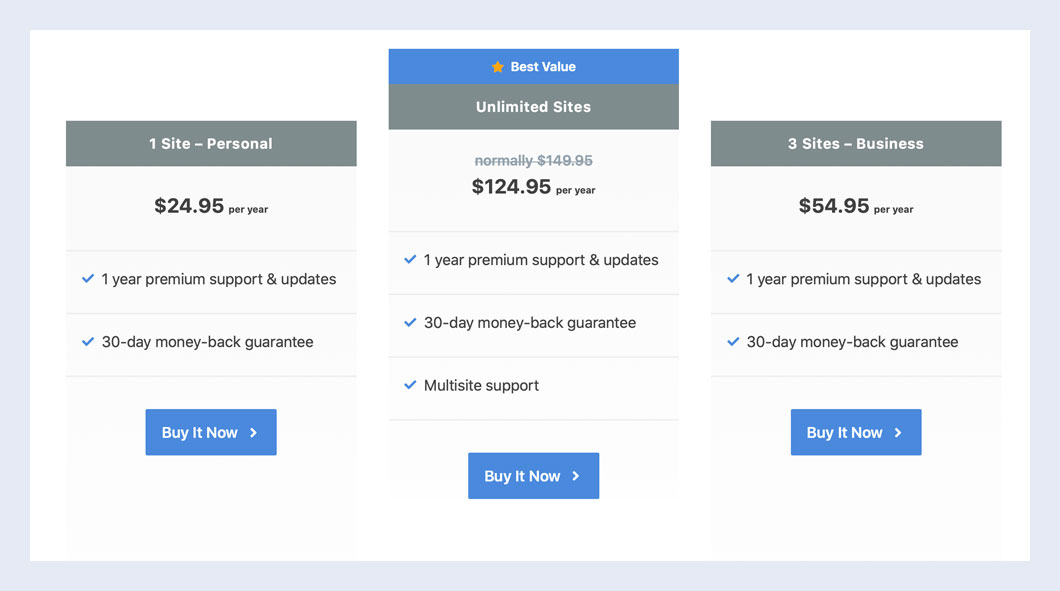 WP Rocket is a high-on-demand caching plugin that can make your WordPress pages lighter and offer a swift buying experience to your customers. It can automatically exclude potentially conflicting pages and optimize your Core Web Vitals. Perfmatters makes your WordPress site fast, and WP Rocket makes it faster!
Features:
Page Caching
Cache Pre-loading
Browser Caching
eCommerce Optimization
GZIP Compression
With this plugin, you can rely on excellent support service and technical documentation.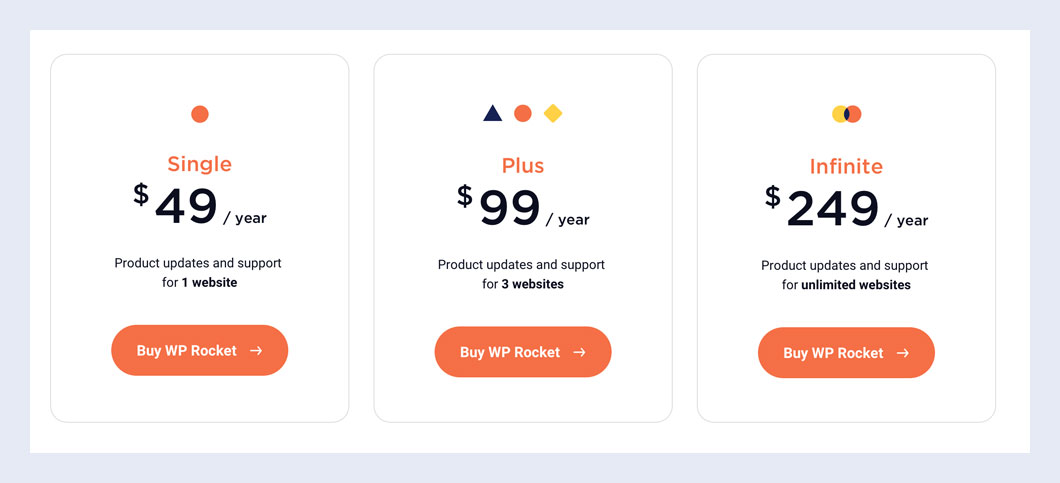 WordPress Plugins for Ecommerce Sales
Making and breaking sales records is every entrepreneur's objective and getting acquainted with game-changing plugins will help your site move towards just that.
Customers love discounts, and you can love them back with Discount Rules PRO: An effective fool-proof discount strategy plugin. It helps you create Product Price-based Discount Rules and Cart based Discount Rules. You can also set discounts based on categories, attributes, customers, and user roles. Creating a discount campaign and running it takes only minutes.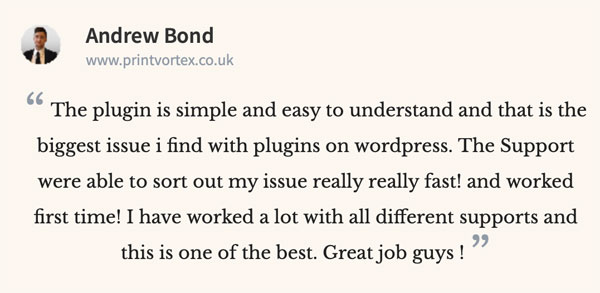 Discount Features
Bulk Discount
Percentage discounts
Store-wide discount
BOGO
Combo
Coupons
Cart condition discounts
User-specific discounts
Product-specific discounts
Quantity based discounts
Conditional / Dependent Product Discount
It offers above and beyond support service, all while being beginner-friendly. Discount Rules PRO for WooCommerce is a well-investigated plugin that can pump sales. It has over 90,000+ active installations.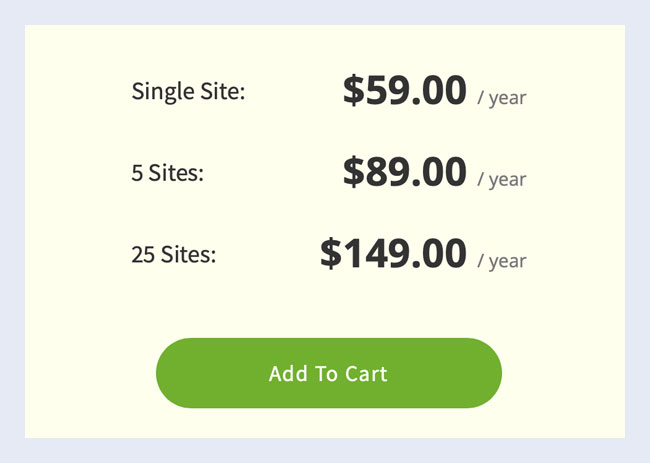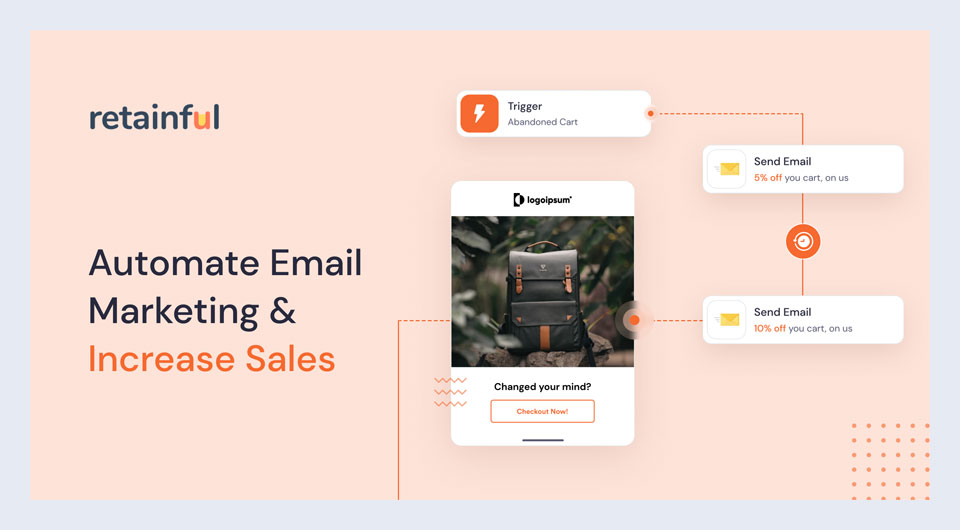 Customers exhibit commitment phobia, a staggering 70% of carts are abandoned before checkout. Thankfully a nifty WordPress plugin, Retainful, helps recover valuable sales otherwise lost forever. How exactly does it work? Retainful sends rhythmic emails to customers inviting them to make the next move, and you, the store owner, can add coupon codes to convince them to finish the purchase.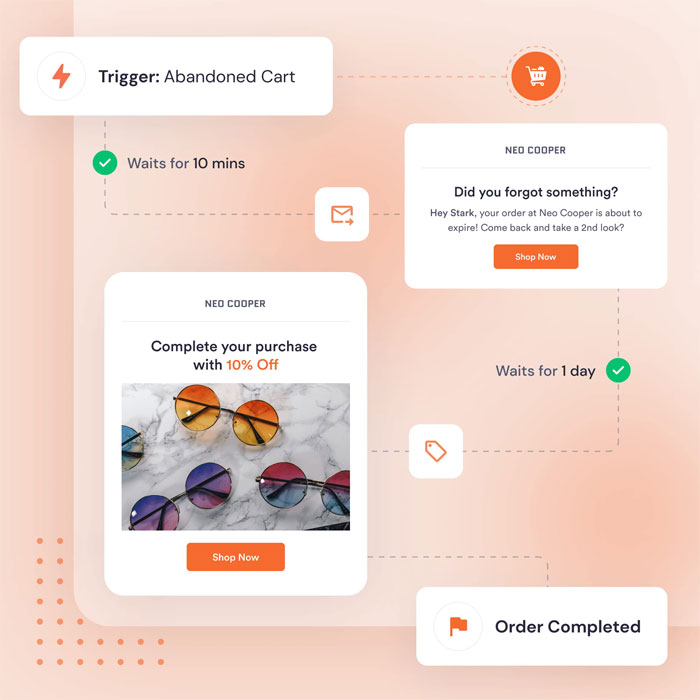 Features:
Abandoned Cart Recovery – Connects and converts customers who left the shopping funnel too early through emails.
Thank You and Win Back Emails – Drives repeated sales and brings back customers.
Next Order Coupon – Publishes coupons to encourage future orders
Referrals – Creates a chain reaction through WOM marketing
Pop Ups – Strategic popups prevent customers from leaving without action
Email automation – Automation of Email marketing is a worthy investment for growing businesses
Consumers respond positively to the right emails, Retainful works to repopulate active customer groups. Currently used by 11000+ eCommerce merchants, this WordPress Plugin does its job like clockwork.
Also read: 11+ Best Abandoned Cart Email Examples and Ideas (Highly Converting)
Seal the deal with simplified checkout – WooCommerce Direct Checkout cuts back on distracting expensive checkout practices. It is not a good idea to make the user perform mental gymnastics before the completion of a purchase. A complex multi-step checkout process spurs cart abandonment like no other. WooCommerce Direct Checkout helps keep the checkout process clean and simple.
Features:
Sticky Checkout: Checkout Slides as soon as the user clicks on the cart/checkout button
OnPage Checkout: Displays the checkout on the same page as the user scrolls down
One-Click Checkout: Skipping the cart, the checkout is one click away
It avoids reloading the page and removes unnecessary checkout fields. This plugin is easily a must-have!
WordPress Plugins for Ecommerce Engagement
There's no better indicator of your site's competency than user engagement. Engaged users are likely to buy more.
This sought after WordPress plugin helps you meet the highest technical SEO standards while optimizing your content for SEO and overall readability.
Features:
Create SEO-friendly content
Solid internal linking structure
SEO and Readability analysis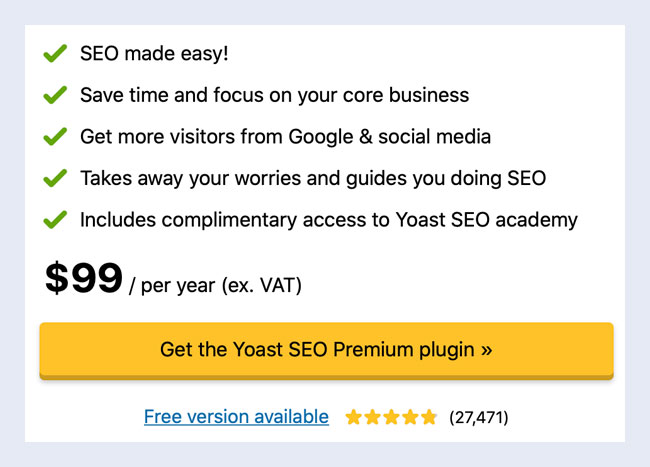 Using Yoast SEO is a no-brainer as it's a total catch even without upgrading to the premium version.
WPLoyalty
The average time spent on your eCommerce store, social media interactions, and open and click rates – These perks positively correlate to how welcoming and rewarded customers feel by your brand. WPLoyalty is a plugin that reaffirms customers' sense of belonging and keeps them assisted and engaged. Unlike other reward programs that only dangle a carrot on the screen, WPLoyalty works to generate buzz, escalate cart value, and hit the bull's eye. Rewarding loyalty begets more loyalty.
Features:
Loyalty Points
Rewards For Every Chosen Action
Conditional Campaigns
Referrals
Action:
Signing Up
Making a purchase
Reviewing a product
Social Media Shares
Rewards:
Loyalty points
Discounts and Coupons
Free Shipping
Freebies
'What's in it for me?' is a question that everyone has and no one likes to admit. Customers enjoy special treatment. WPLoyalty handouts a personalized experience for high-value customers to boost engagement and sales.
FOMO marketing is on fire and it seems to be not burning out! Trustpulse is a tactful WordPress Social proof notifications Plugin that uses FOMO to engage users. It helps you leverage your social proof to increase site conversions.
Features:
Real-Time Event Tracking
A live stream of events: Purchases, demo registrations, email newsletter signups, and more.
Action Notifications
Purchase and related activity notification to present the user with a landscape of fellow users
Smart Targeting
Shows your social proof notifications to the right people at the right time
Flexible Design
Entirely customizable for an on-brand experience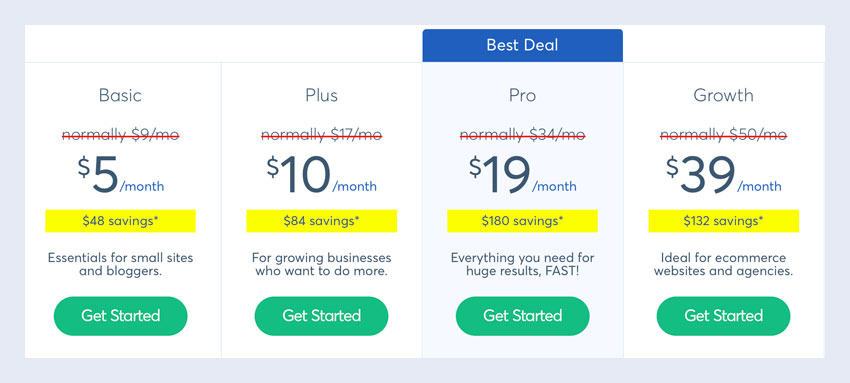 This e-commerce plugin uses peer pressure as a tool, rightly so as consumers trust peers over ads.
WordPress Plugins for Ecommerce Product Curation
E-commerce websites should be equipped with responsive product curation plugins. Customers are creatures of habits, and cognitively demanding layouts & designs do not help in attracting them.
This WordPress Plugin is designed to display your products in a sleek, customizable catalog. It's a very lightweight plugin that can help keep things organized and orderly.
Features:
Dynamic 3 product catalog layout with no page reload
Powerful filters and sorts
Dynamic search that works with filtering
Organize and categorize the catalog
Catalog widgets to display recent products, a product list, and random products from your product directory
Direct import from product spreadsheet
The premium version syncs all your products between the product catalog and your WooCommerce catalog and also allows your customers to check out directly from the product catalog.
CM Context Related Product Recommendations
Contextual product recommendations present a neat technique for cross-selling. This plugin lets you add a related products widget to any post on your WordPress site and creates a database of related products for users to easily explore.
Features:
Smart Product Recommendations
Term and Synonyms support
Advanced Filter System
Customizable Widget
You can also specify Product 'Weight' to promote one product over the others.
WordPress Plugins for Ecommerce Security
WordPress core has inherent security measures built-in to mitigate threats. The risk level of hacking is relatively low, but that isn't to say you shouldn't be investing in high-caliber security plugins to establish protection and to cut all loose ends. Enhanced security also means a faster site.
Sucuri is an all-inclusive security plugin that provides thorough protection. Sensitive data remains safe with Sucuri. This plugin creates multi-layered protection from malware, hackers, and intruders. It is a WordPress must-have if you want to tighten your store-front with a server-level scanning system.
Features:
WordPress Hardening
A preventative measure to increase security by adding a set of rules to the website.
Malware Scanning
Constantly updated SiteCheck remote scanners address the spread of malicious content, blocklisted status, website errors, and out-of-date software.
Post-Hack
Immediate measures for sites with compromised security.
Email Alerts
Customizable recipient list for email alerts to keep you informed of any suspicious activity observed on your website.
Core Integrity Check
Runs a check of the core WordPress files – PHP, JavaScript, CSS – and other files.
Sucuri Firewall Integration
Sucuri Firewall connects to the WordPress plugin WAF option for advanced protection.

When you sign up for Sucuri's custom website security platform, you can create your palette of features while excluding the ones deemed unnecessary.
BackupBuddy is a solution-oriented backup plugin that guards components of your e-commerce store. It is always better to be safe than to be sorry. Every site needs a solid backup strategy, and Backupbuddy provides precisely that! Built by ithemes, this WordPress plugin secures valuable data that are otherwise lost into the oblivion following a crash in the servers.
Features:
Customizable Backup Contents
Downloadable Backup Zip Files
Scheduled Backups
Importbuddy for full site restoration
When BackupBuddy runs a backup, it enables you to download a zip file of the entire site with automation functions for regular backups. It saves everything from files, and themes to media, plugins, and other settings and items. You can schedule backups anytime and store them in the cloud.
Also read: How to Create WordPress Backup
Wrapping it up
Launching an online store can get chaotic, but it is nevertheless rewarding. Best WordPress plugins for eCommerce are a big part of the puzzle, choose what is less complicated and more beneficial to you and your customers!