It definitely seems great when your business is profitable because you can now build up more employee ships as well as brand new locations for your business. No doubt, every small business owner dreams of the freedom to run different franchises in different cities all at once. Not only is this, but managing more than one location also a part of this dream.
Here the only problem is that several locations have a logistical problem such as you may not likely be in two places simultaneously. However, you can use other sources of communication such as email or video chat, but not a single source can beat your presence when it comes to in-person management.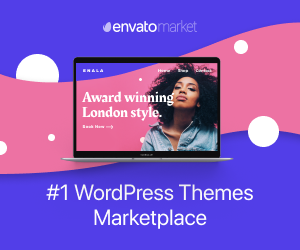 If you are not giving quality attention to your locations they deserve, you can lose the entire efforts you did since the beginning. Dealing with two or more locations is truly a hectic challenge, but it is not an impossible thing.
You may have to face a few issues, but it is good news that nothing is impossible to overcome.
Let's have a look at some of the major issues that multiple locations have to face and tips to manage those things.
Out of Sight, Out of Mind
When you are running more than one location of your business, it is one of the most harmful ways that you may urge yourself in the foot. You can simply focus on the issues regarding the site you are at while completely overlooking other locations that you manage.
Suppose you run a retail shop consists of many locations. Your major concern will be to make sure that each shop is being taken care of. Besides, every location needs equal attention and time that it deserves.
Undoubtedly, you can hand over tasks to other members of your team. Still, the main thing you need to focus on is to visit each location from time to time and personally monitor the system to ensure that everything is running smoothly.
Poor Communication
You need to improve the communication quality effectively as well if you really want to manage more than one location for the business. According to a survey, 70% of the small or middle-sized businesses claim poor communication as their top concern.
Repeating the same plans and ideas on different occasions is one of the major problems when you are about to run more than one location at the same time. You can easily solve these problems through simple guidelines and different training items that each employee will need while performing duties.
You can make files that explain the goals of your company, business rules, presence policy, leave rules, and many other kinds of policies for the employee's convenience. You may need to keep track of who has completed their tasks and who has not.
Shortage of Leaders
At this time, if you are planning to expand your business, make sure you have chosen the right persons as employees. It is because some businesses need to have a supervisor who can handle all the employees with true determination. Some employees face troubles while completing their tasks. At this point, they need leaders who can guide them to ease their tasks.
It will be difficult for you to become a mentor to everyone at different locations. Handing over important tasks to your trustworthy employees is the best way to deal with this situation. Those trustworthy employees to other workers will also delegate further tasks. In this way, you can focus on what needs to be taken care of at the managerial level. Your trusted employees will handle all the other activities, and you will not have to worry about focusing on the main things. You can take care of all the locations all at once.
Read more: Manage Employee Rewards With Your Shopify POS System
Shortage of Cohesiveness
Some kind of unhealthy competition may start when you run more than one franchise. Between one location and the other location, you may notice an aggressive competition. For you, it is necessary to pinch that "us Vs. Them" state of mind in the starting, so that your problems will not get arise.
Well, it is a common thing. Members of each location don't know each other, and if they are unaware of your other branches, it may lead to some serious quarrel things. As a professional manager, you have to make sure that each member of each branch clearly knows that they are not here for competition among locations.
You can avoid this situation by planning regular meetings between all the staff members. Make sure that everybody is comfortable in discussing their queries and providing the best suggestions for business enhancement.
When you provide a healthy environment for your employees, they will eagerly take part in the development of their branch. They will be happy to share their ideas with each other. Sharing activities, goals, success going on each location is a healthy sign of improvement.
For the mind refreshment, you can even plan outings for the workers as it will allow them to enjoy as well as it will increase your respect for them.
Demand for Weekly Reports
Weekly progress reports play a critical role in the development of your business. When you persistently keep on asking for the reports, believe it or not, but workers will try to give their 100%.
They will be afraid of being exposed, so they will minimize all the extra activities and pay their full attention to their tasks. Suppose you visit one of your branches, and everything seems fine, but you have to know it for sure. For this, a weekly progress report will do wonders.
You can set goals for all employees by checking what they have done this week. They will not be able to report fake because everything will be in front of you. And if they try to play with you, they can be caught easily.
Host a Party Gathering
Your employees are the main asset of your company. They can make or break your company. You have to make them feel valued individually and as a group. You can plan monthly or yearly trip occasions for the members of all branches at the same time. In this way, they will find some quality time to spend with each other, and it helps them share their experiences with each other.
This get-together will prove really healthy for your business. Keep everything casual because the point of this gathering is to enjoy and feel relaxed.
Find a place where you want to have a get-together and share location with each employee. Everybody will be there by themselves, or you may arrange a van for the team.
Check-in With Locations
Try witnessing how other locations are doing because it is very important. When you visit each location, observe how employees are communicating with each other and with customers as well. Also, pay attention to the renovation time to time, because it is your place and you are making money from it.
It is your responsibility to provide all the basic facilities to your workers and avoid being so rude. Bossy behavior is no doubt necessary, but you can often talk in a light mood with your workers. It will encourage them to speak about their issues in front of you.