Evaluating potential app developers for a position can extend considerably and might become intricate. Online assessment tools allow hiring teams to assess coders remotely, enabling hiring teams to recruit top talent that best fits their culture.
Hiring coders who are a good fit for your company can hugely impact your project's success. Therefore, recruiting coders with a solid coding foundation and the soft skills required for the job is vital.
How to hire the best fit for your company? One easy way is to use hiring assessments; the evaluations must be crafted to offer candidates a platform to showcase their coding dexterity while gauging their soft skills and personal attributes indispensable for the role.
This comprehensive guide examines multiple facets, including candidates' coding prowess, interpersonal abilities, and disposition. This blog will discuss online assessment tools hiring teams can use to recruit app developers.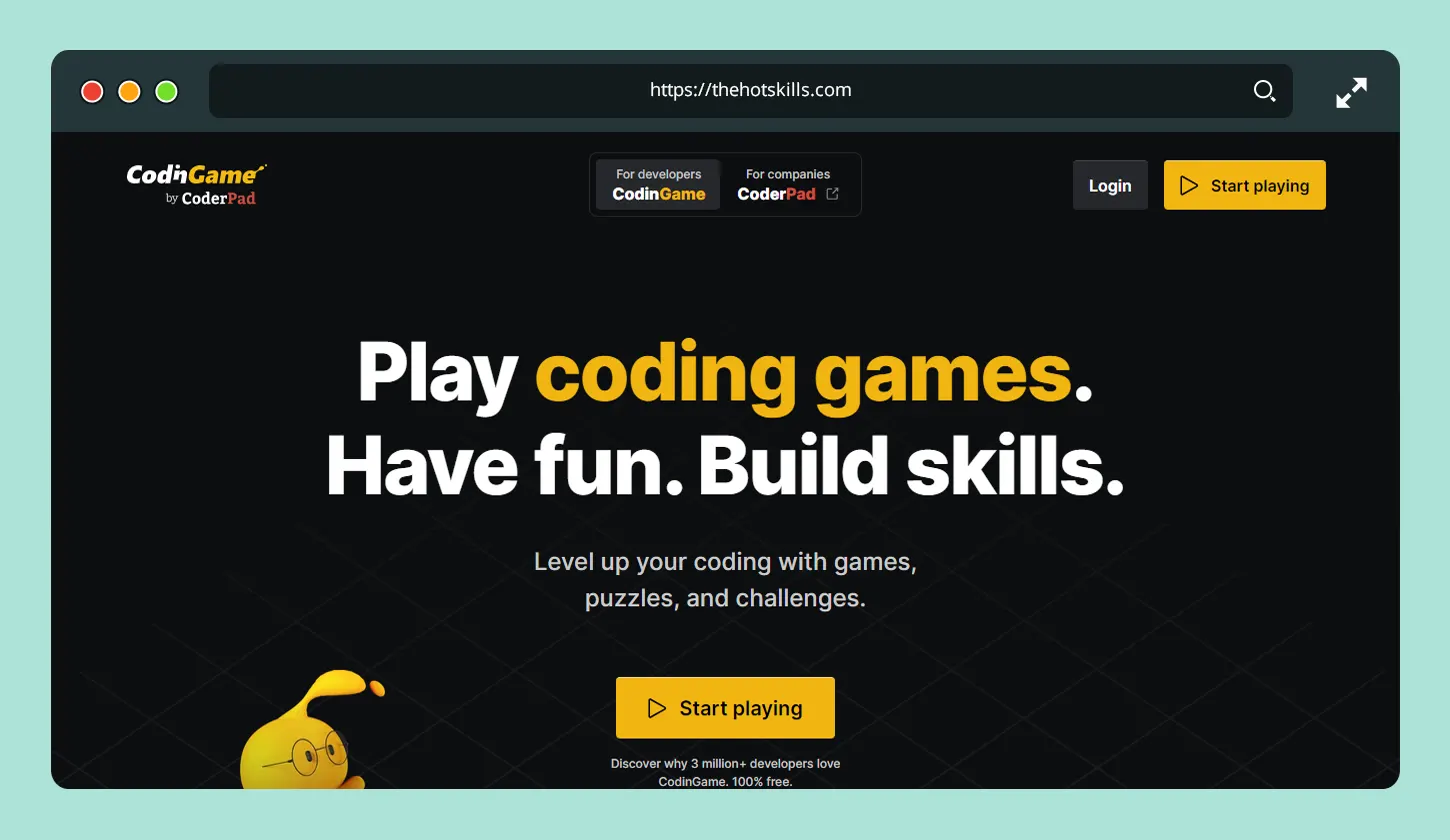 CodinGame is a tech-oriented company that works with talented developers and organizations looking to hire them.
Note that this platform has 25 programming languages, including HTML/CSS, JavaScript, PHP, Python, Ruby, etc., and its UI is easy to use and can be navigated easily by non-technical users.
An important advantage of this platform is that setting up a relevant test campaign takes less than three minutes, allowing anyone without technical experience to create a test environment easily.
Lastly, CodinGame provides reliable online coding tests with a comparative score system and gamified coding exercises, and using CodinGame as your assessment platform of choice, you can easily create online tests that are customizable and accessible to everyone.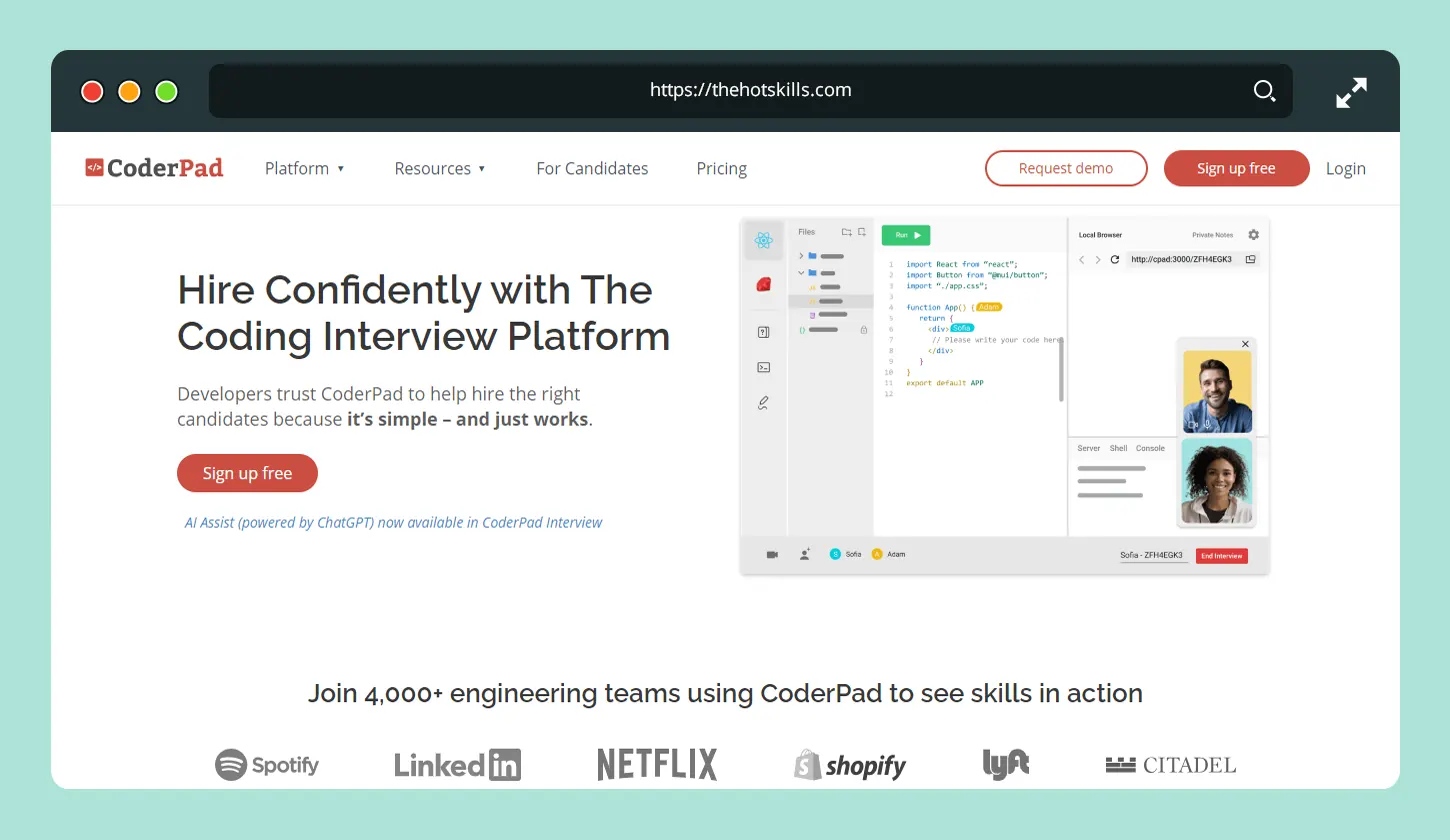 CoderPad is another online assessment platform founded in 2013 that offers both live interview features and take-home challenge offers that help employers in various ways.
The platform provides candidates with an easy way to answer programming-related skills questions without leaving their computers. It also offers a wide range of programming languages, frameworks, and tools to help them demonstrate their skills accurately and efficiently.
CoderPad also provides various programming tools, including coding challenges, coding interviews, coding tests, and coding projects, and each tool is designed to evaluate the candidate's programming skills uniquely.
Moreover, CoderPad provides candidates with several assessment options for different programming knowledge and experience levels, which include coding challenges, programming interviews, coding tests, coding projects, and coding workshops.
Finally, CoderPad is very easy to use and user-friendly, and with its wide range of programming assessment tools and languages has a free trial version for candidates to try out before making a purchase decision. So, you can try it for free and make a better decision using this platform.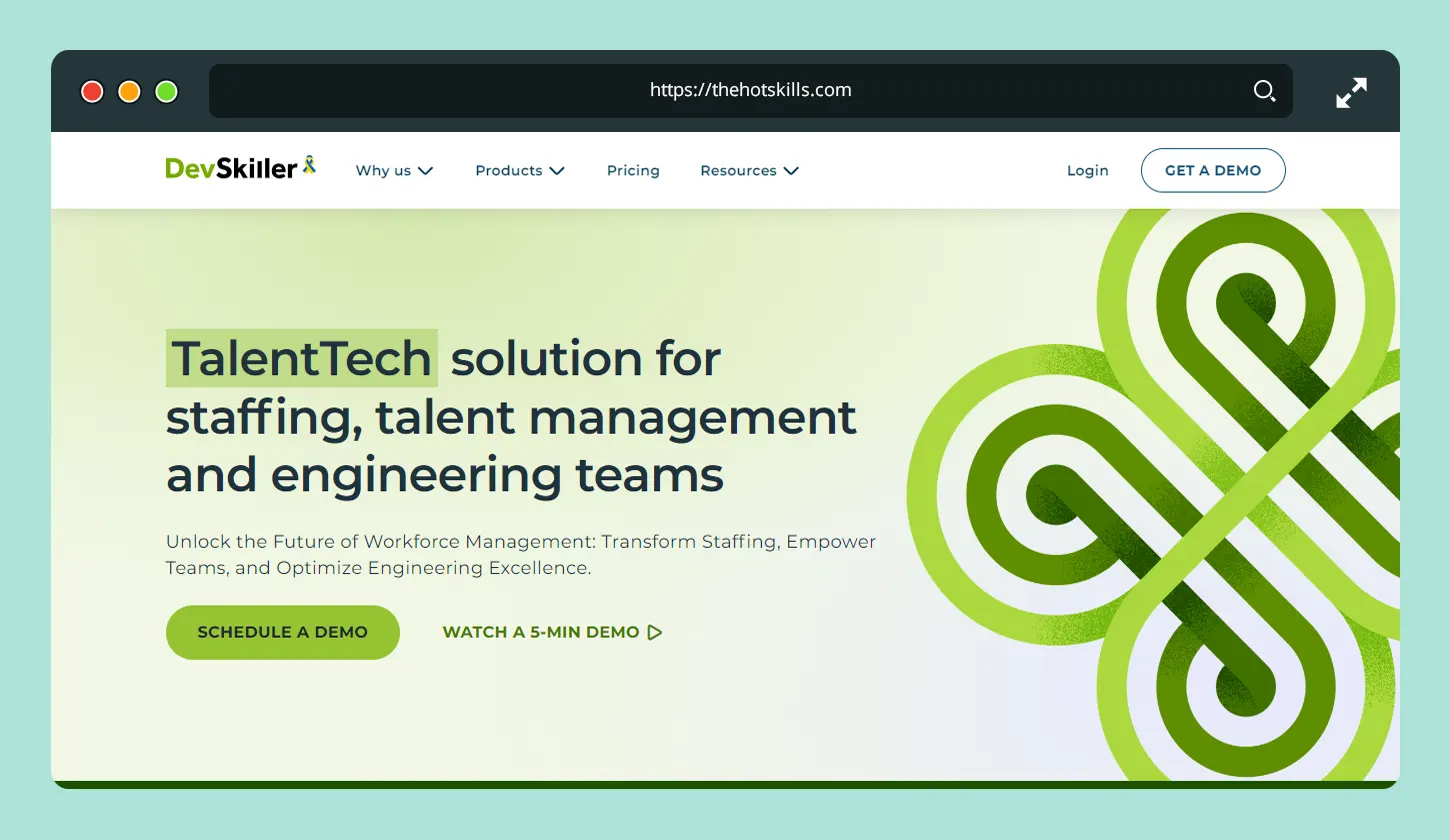 DevSkiller is a programmer and tech screening platform powered by Real Life Testing methodology. This methodology helps businesses recruit programmers with the right skill set using automated tests.
DevSkiller significantly shortens the recruitment process by 60% and tests frameworks, libraries, and databases to identify top candidates.
It is good to know that this platform provides aptitude tests, automatic grading, candidate comparison and management, personality testing, and a pre-made test library, which help employers and hiring managers assess their candidate's skills in various fields.
In addition, it offers best practices, actionable advice, and tech HR insights to help businesses build strong tech teams and develop their skills which have many benefits for the organization's future.
Lastly, remember that DevSkiller is a reliable platform for hiring top software developers with a wide range of assessment tools and services.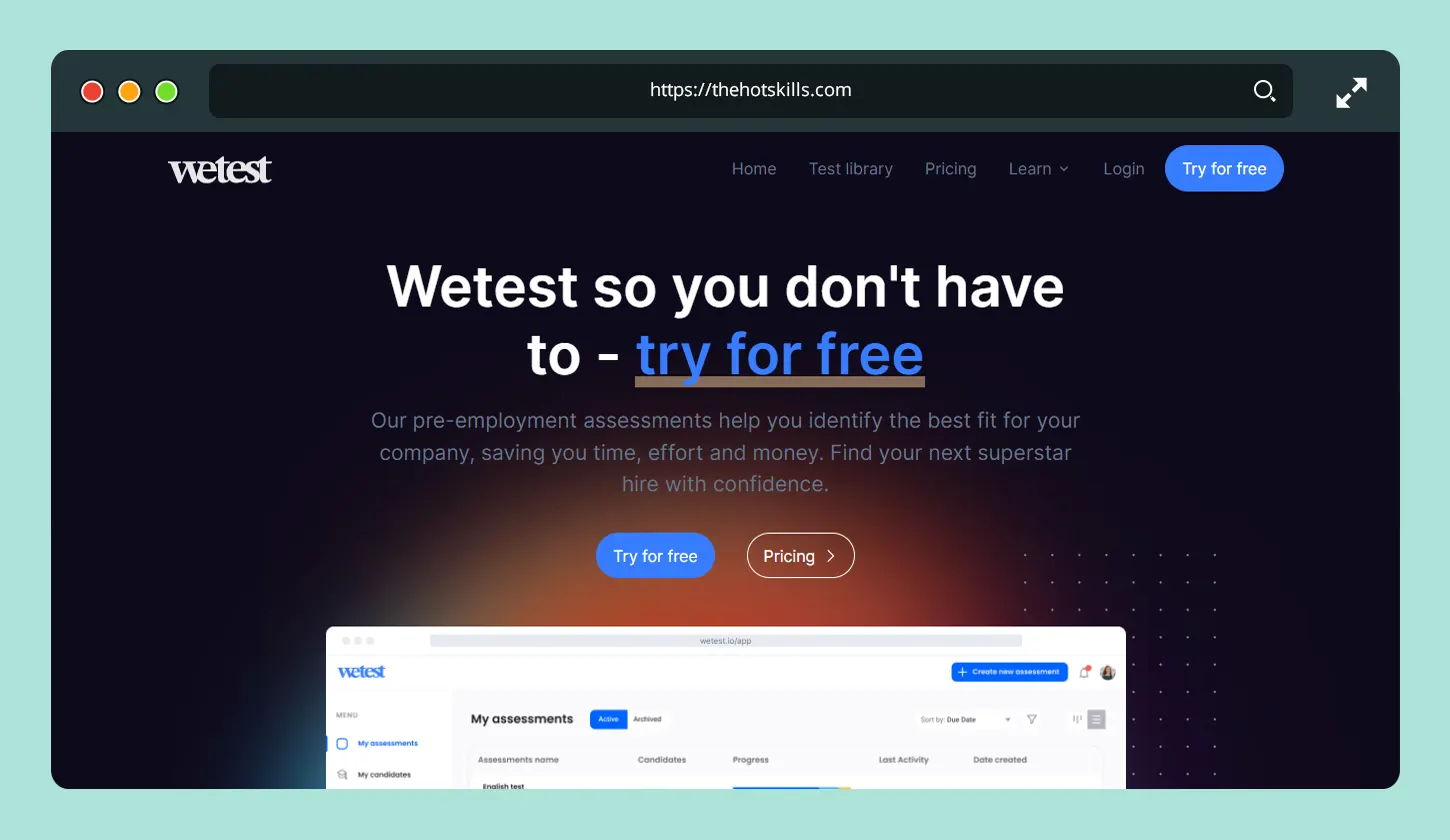 As you know, Online assessment tools are a great way to quickly and easily identify candidates with the right skills for your job and help you hire top talents in less time with more quality.
WeTest is one of the most reliable platforms that you can use to hire the best candidates because it provides automated tests that can save you time and help you find the most qualified candidates quickly and easily, leading to saving more energy and shortening the hiring process.
Plus, tests on the WeTest platform can be customized to assess candidates on programming logic, problem-solving, design, technical knowledge, etc., which help identify candidates with the specific skill sets required for the desired job position.
Another feature of the WeTest assessment platform is scoring systems that can assess candidate performance and create shortlists of qualified applicants based on their performance on assessment tests and other factors such as experience.
Moreover, WeTest provides detailed reports that give insights into candidates' strengths and weaknesses, helping you make an informed hiring decision and ensure you are hiring top talents and best fits for your company.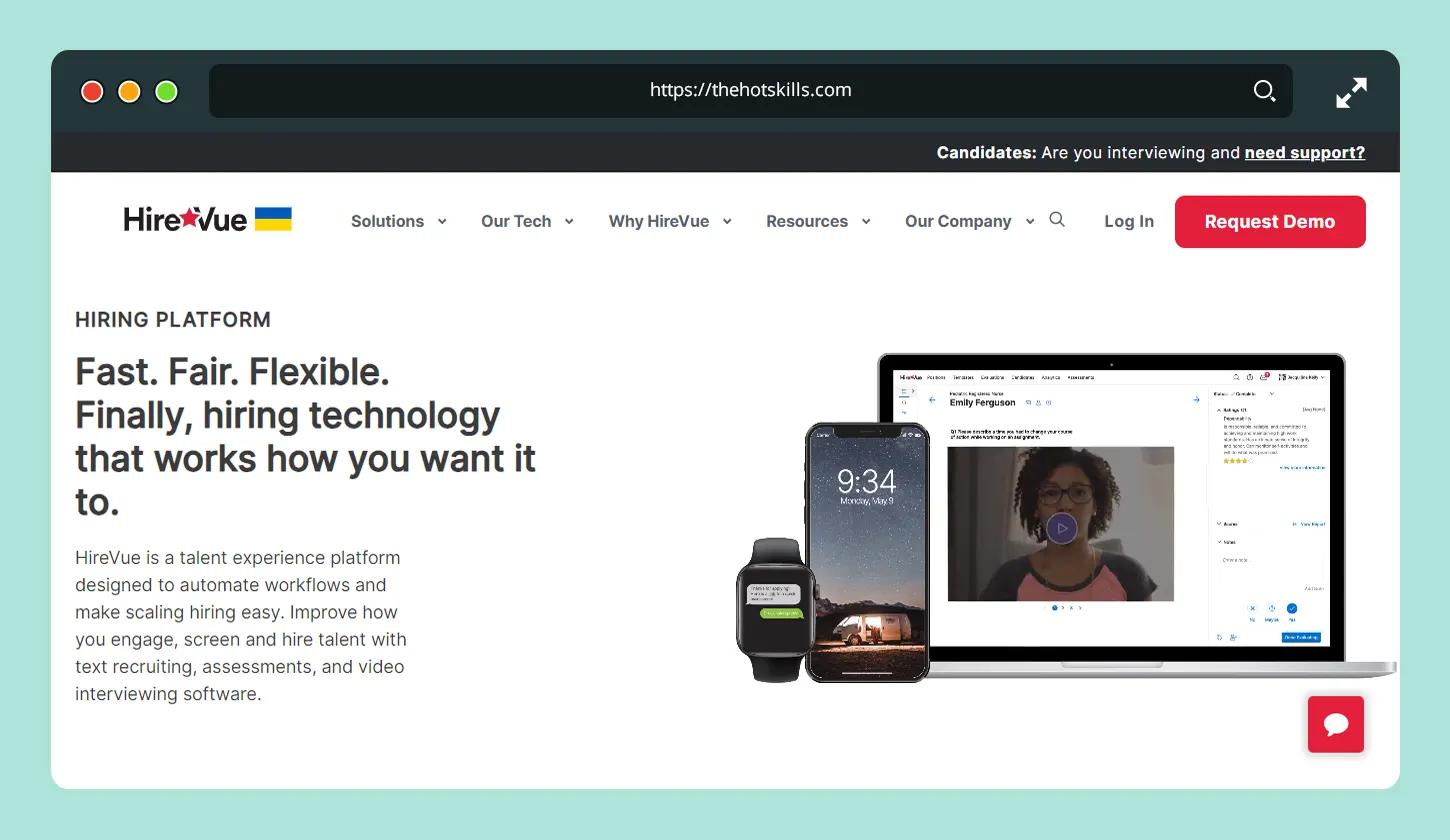 HireVue is an online assessment platform that helps organizations quickly select the best talent using Artificial Intelligence-driven tests and video interviews, which help hiring managers choose and hire the right candidates in the shortest time.
This platform was developed with the help of industrial-organizational psychologists to improve hiring practices, making it easier for businesses to identify top candidates and avoid hiring mistakes quickly.
Besides, with its ATS integration and ability to upload bulk candidates, organizations can use it to manage talent assessment processes more efficiently and make better hiring decisions, so they can hire the right individuals that best fit their company culture.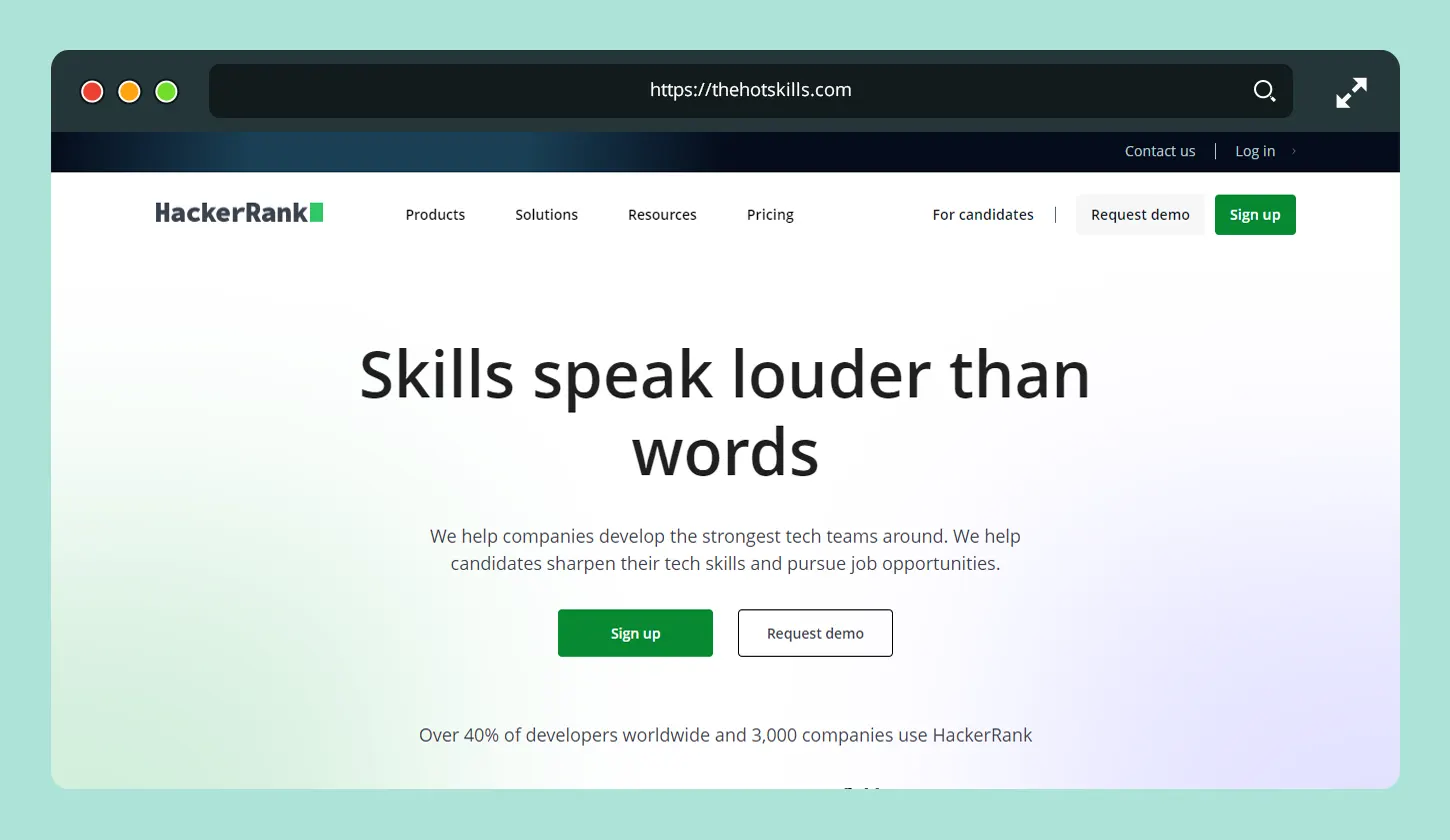 HackerRank is an online assessment platform founded by software engineers Vivek Ravisankar and Hari Karunanidhi and offers coding assessments in over 35 programming languages and has over 2800 customers, including Cisco, Twitter, Bloomberg, and VMware.
Over 18 million developers have registered on the platform, with over 188 million code submissions across all assessments and interviews.
Four subscription plans are available on this platform, including Interview, Individual, Team, and Enterprise, with prices ranging from $25 to $599 per month when billed annually; this platform also offers various coding tests for employers to assess candidates' coding skills, which help employers find top talent at affordable prices.
More importantly, it provides a safe platform for candidates to show their skills without fear of bias or favoritism.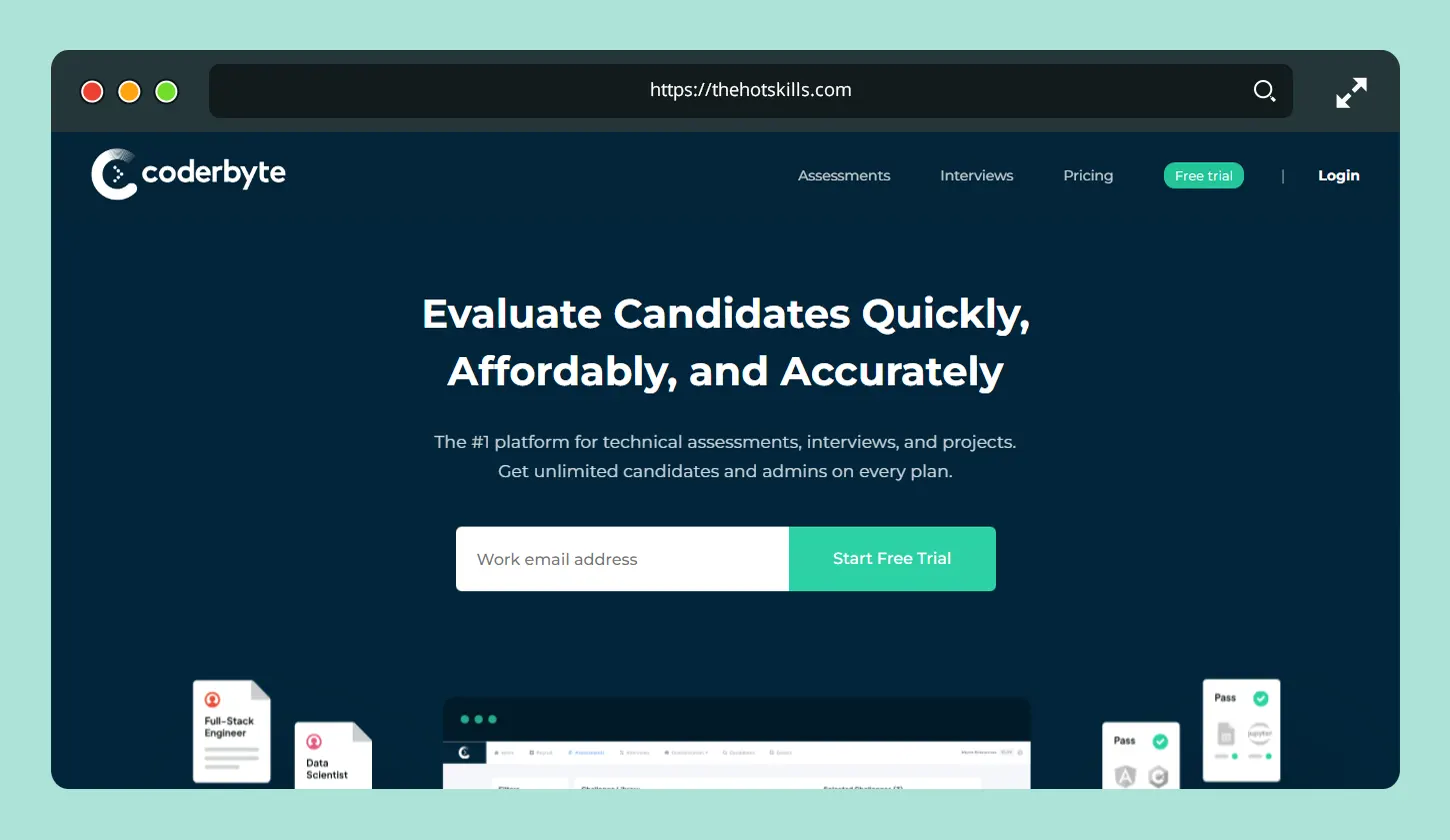 CoderByte was founded in 2018 and offers a wide range of features, ensuring businesses can manage different stages of the hiring process in one place. These features include customization options, integration options, and unlimited assessment plans.
The platform is an ideal choice for companies with particular hiring needs, as it offers a detailed candidate report, which includes scores, plagiarism checks, and test recording, which helps businesses assess candidates' performance accurately and objectively.
Moreover, CoderByte's limited challenge options are also a plus, and with these options, businesses can provide front-end development candidates with additional coding challenges to help them improve their skills and abilities.
Another feature of this platform is called the open questions library which provides businesses with many coding questions and is easy to customize according to their hiring needs.
Overall, CoderByte is an ideal assessment platform that businesses can opt for if they wish to manage hiring processes effectively and make informed hiring decisions.
Conclusion
While hiring a software developer is no small decision, it's vital to ensure that you find the best candidate for the job, and hiring new talent begins with assessment, and web-based assessment tools can help you test candidates for their technical skills.
Besides, with the help of the mentioned online assessment software, you can easily create coding tests and tests for other skill sets to assess candidates objectively.
Lastly, WeTest.io offers an assessment platform that lets you create programming tests, automatic scoring, and automated feedback and candidate progress reports. You can integrate it with your existing applicant-tracking system or use it as a standalone web application. Try it out today!