Are you a designer looking for the best iPad Pro apps for drawing or sketch? If yes, you should be glad to know that there are a large number of apps designed to cater to the needs of such budding artists. In this guide, you will know about all the iPad Pro apps that will help in developing the perfect designs on your iPad.
Some of you must have heard about procreate and how it comes with free brushes for procreate that help in designing easy drawings. You can simply watch some Procreate tutorials and learn the technique.
Best iPad Pro Apps to download right now
Procreate — Sketch, Paint, Create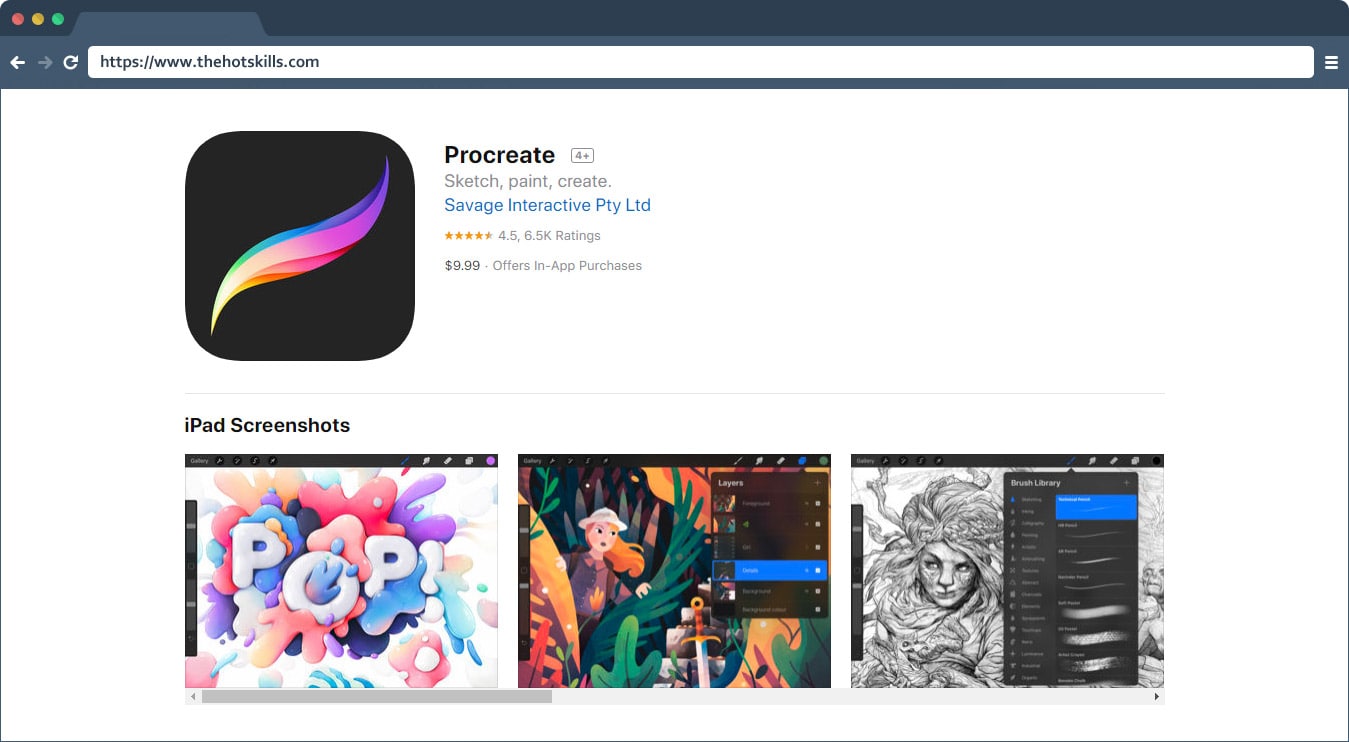 Among all the best iPad Pro Apps, it is very simple to use. It is a very supportive material for all creative professionals. All digital artists definitely keep this app along with them. There are a number of features of the Procreate that you will love over other best iPad pro apps 2019. It has hundreds of brushes for you that is crafted very beautifully.
Procreate 3 allows you to crop and resize your image. With its dual textual brush system, it enables the professionals to create their own set of brushes or import and export of brushes is also there. It would also help you to be organized as it combines the number of layers into a group. The use of color drop through which you can instantly fill up the colors. It's finishing effects brings more clarity to your pictures. Watch this video to know about the new updates in Procreate 3.
Paper — Sketch with Confidence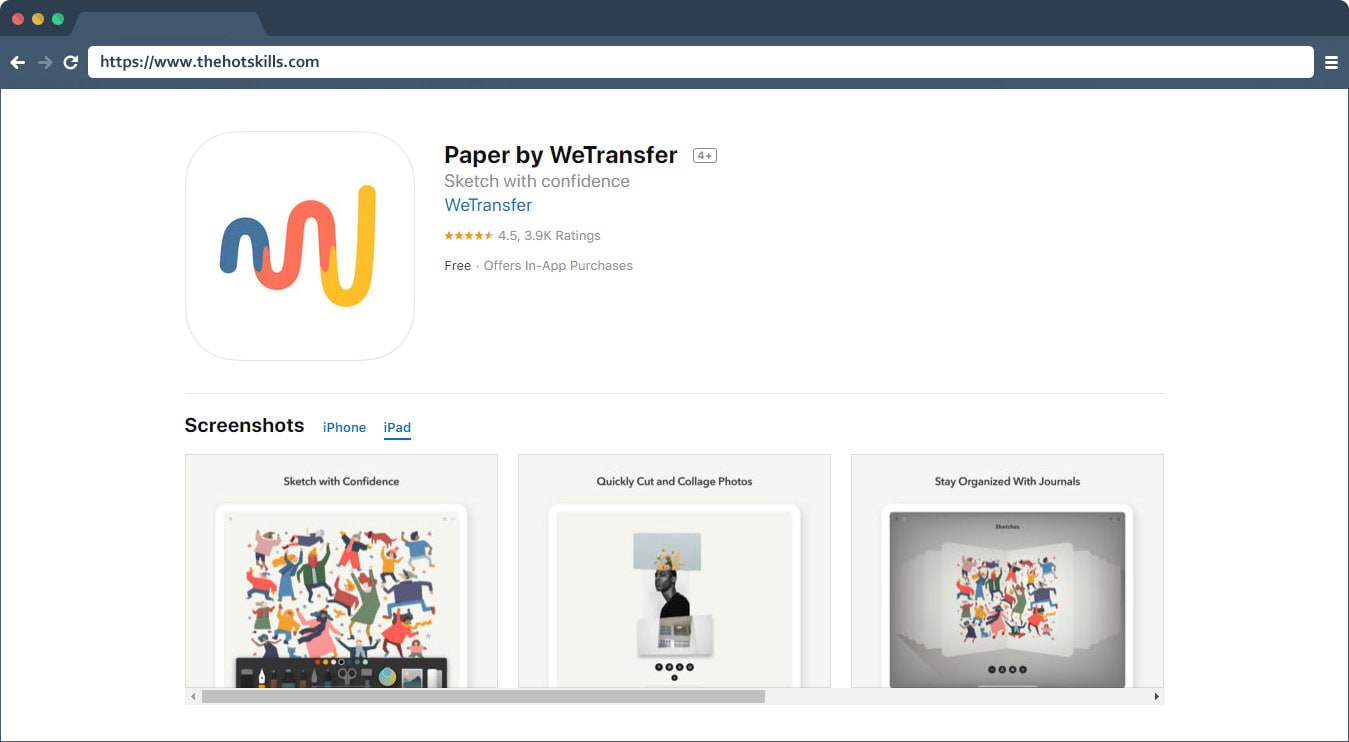 All the best iPad Pro Apps are left on one side when it comes to sketching and paper on the other. It is the best sketching app. It will allow you to showcase your creative skills by adding a number of photos to a single page and you can move, cut fix them in layers.
The biggest advantage of Paper is that you do not need to switch from one on mode to other, you can draw, cut and move photos or sketches with a swipe. Unlike the other, among best iPad pro apps 2018 it would allow you to compile the work in the form of journals that can have custom covers. If one subscribes to Paper pro they can have access to more tools and items.
Adobe Illustrator Draw — Create Vector Art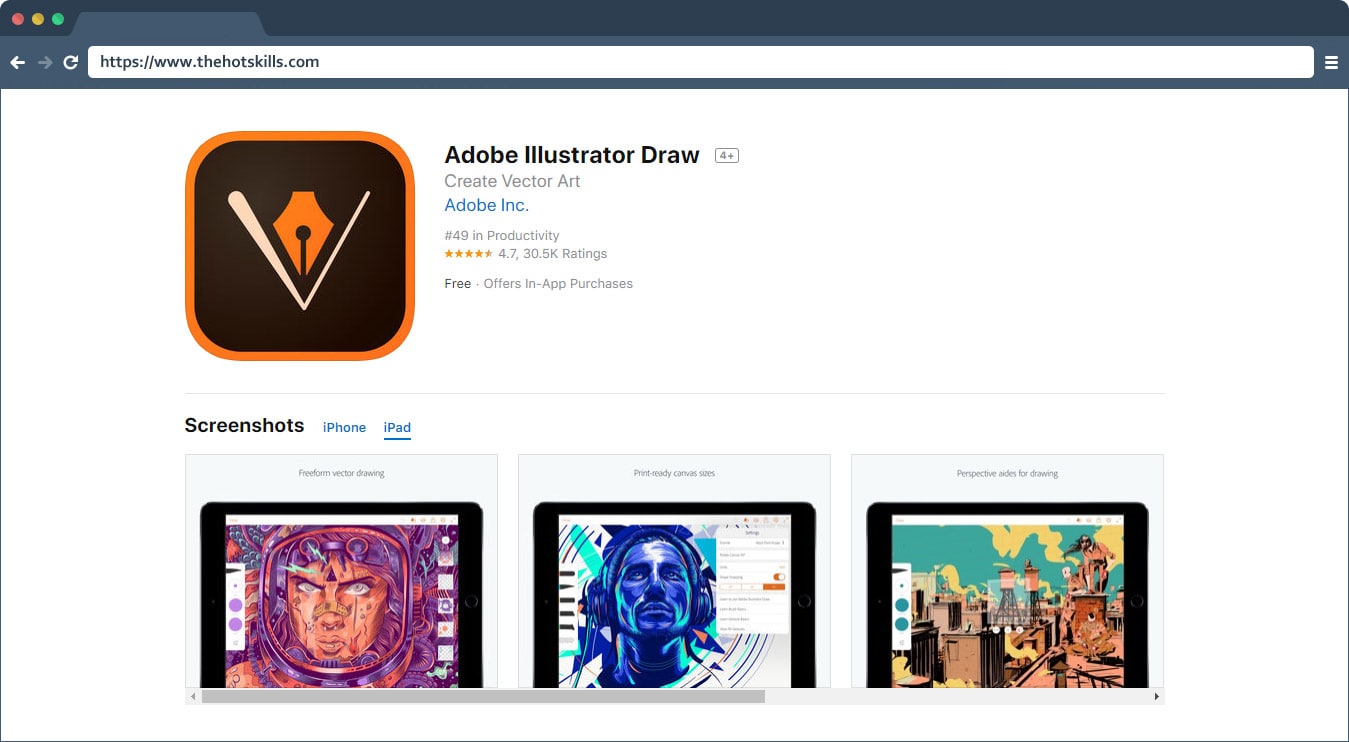 Among all the best iPad pro apps this is the best for digital drawing. The brushes can be customized as per your choice to get the perfect sketch you desire. Here, if you compare it with the best iPad pro apps for drawing you will get five unique brushes. Apart from this, you can check this link for the best ipad for drawing.
Adobe Illustrator Draw will allow you to add shape stencils or new vector shapes with the help of Capture CC. it will help you attain perfection with detail, even the tiny things can be zoomed put to 64x and canvas size can go up to 8k. if the photos are mixed with vector drawing layers you will be able to rename and merge them.
Astropad Standard — Graphics Tablet for Hobbyists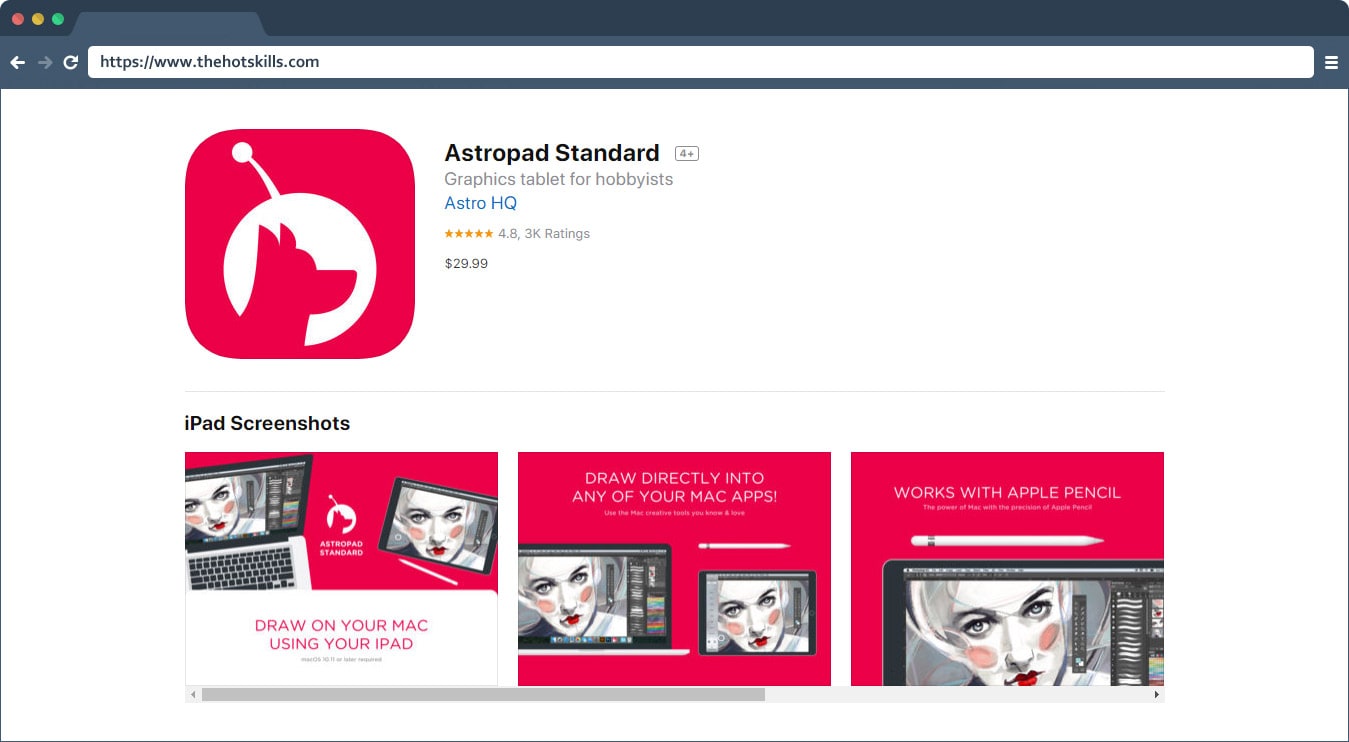 Whichever pro app you refer, among all the best iPad pro apps in would turn your app into a drawing tablet perfect for Mac. With the app, you can draw into Photoshop and other kinds of creative tools by Mac. Astropad Standard will feel to you as if you are drawing on a paper, completely natural. To differ it from other best iPad pro apps for artists its key features are that it would be compatible with any Mac app, it has high-class image quality and it would keep up with your drawing. The plus point is that it works with wireless or even USB. Learn about it more from this amazing video.
Pixelmator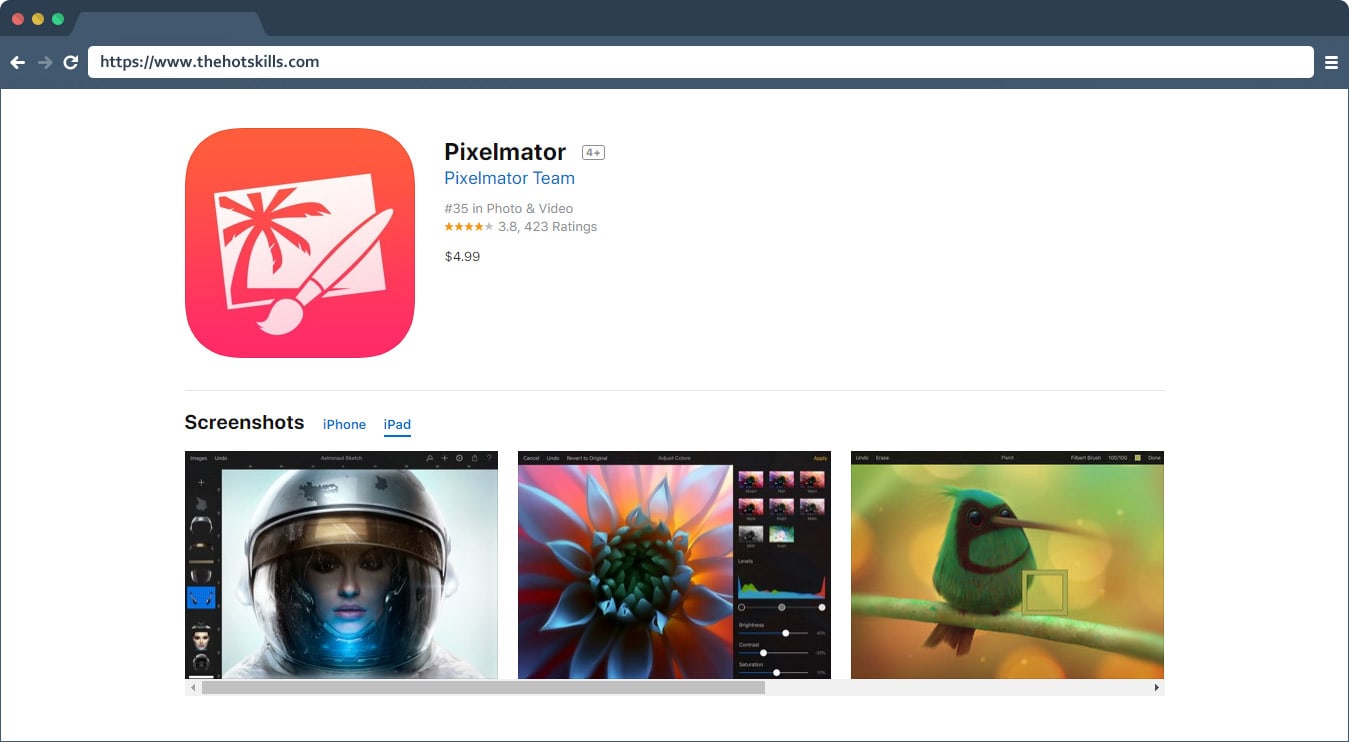 If you want to focus more on images than this one among all the best iPad pro apps is the best. It is a layer-based image editor that will help you to improvise your images, sketch or paint them. You can also create composition on iPad and iPhone with this app.
Unlike many other best iPad pro sketch apps you have a here a number of templates to start your work with. With a single tap you can make color corrections, Pixelmator will have full control over the tonal range of image keeping in mind levels and curves. You can easily dismiss the imperfections in your image and the unwanted objects can be removed with the help of the repair tool.
uMake — Easy 3D Sketch, Draw & Design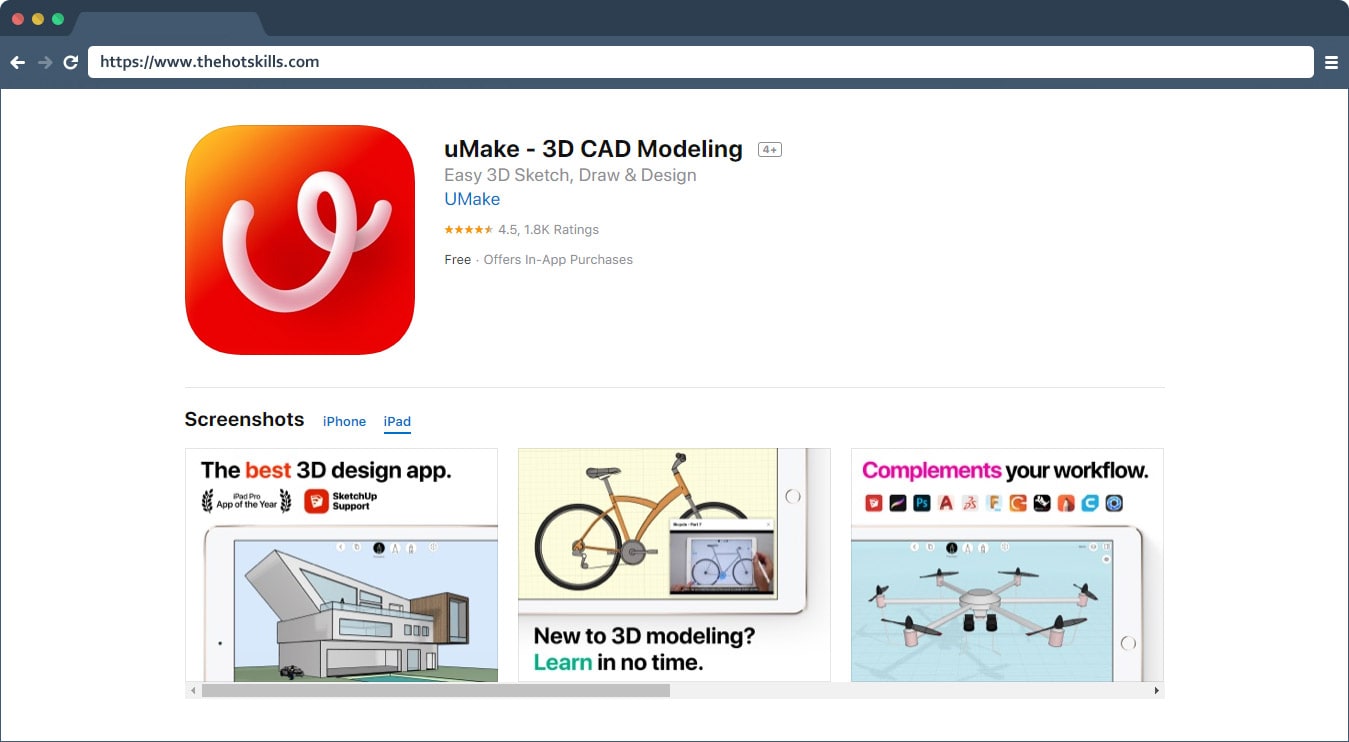 What makes make special among all the best iPad pro apps is the system where the user can be a self-learner. The user can watch tutorials either of one day, three days and seven days and learn to use the app. They will describe to you about each tool and setting. uMake is different from other best free apps for iPad pro because it is very easy to use. One can make use of sketch plans, dimensions, and other tools for accurate designing. You are allowed to import SketchUp files from desktop or 3D warehouse safari. It will import 3D file formats such as IGES, STEP, OBJ, and STL.
Tayasui Sketches — Beautiful Drawing Tools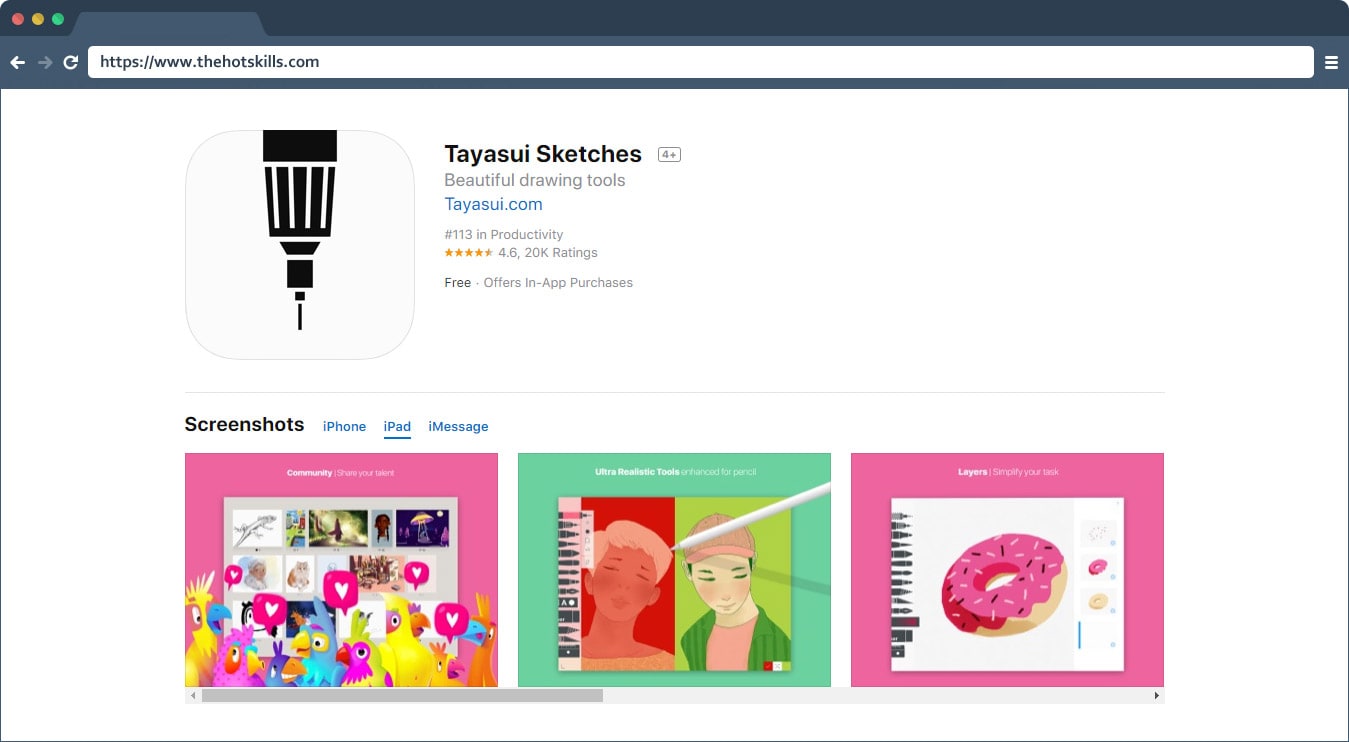 It is from the collection of best iPad pro apps for the designers. They have refined sketches brushes to give you the most realistic designs with the help of amazing drawing tools. The app among the best iPad pro apps suits well for art designers. It allows them to import the images. It has more than 20 extra realistic tools and realistic watercolor wet brushes.
Tayasui Sketches also has a brush editor among with color eye dropper. It makes layers so that your task can be simplified. Because beautiful tools make beautiful drawings, we endlessly refined Sketches brushes to create the most realistic drawing tool. Your drawings can also be organized in books and folders.
Graphic for iPad — Vector Illustration and Design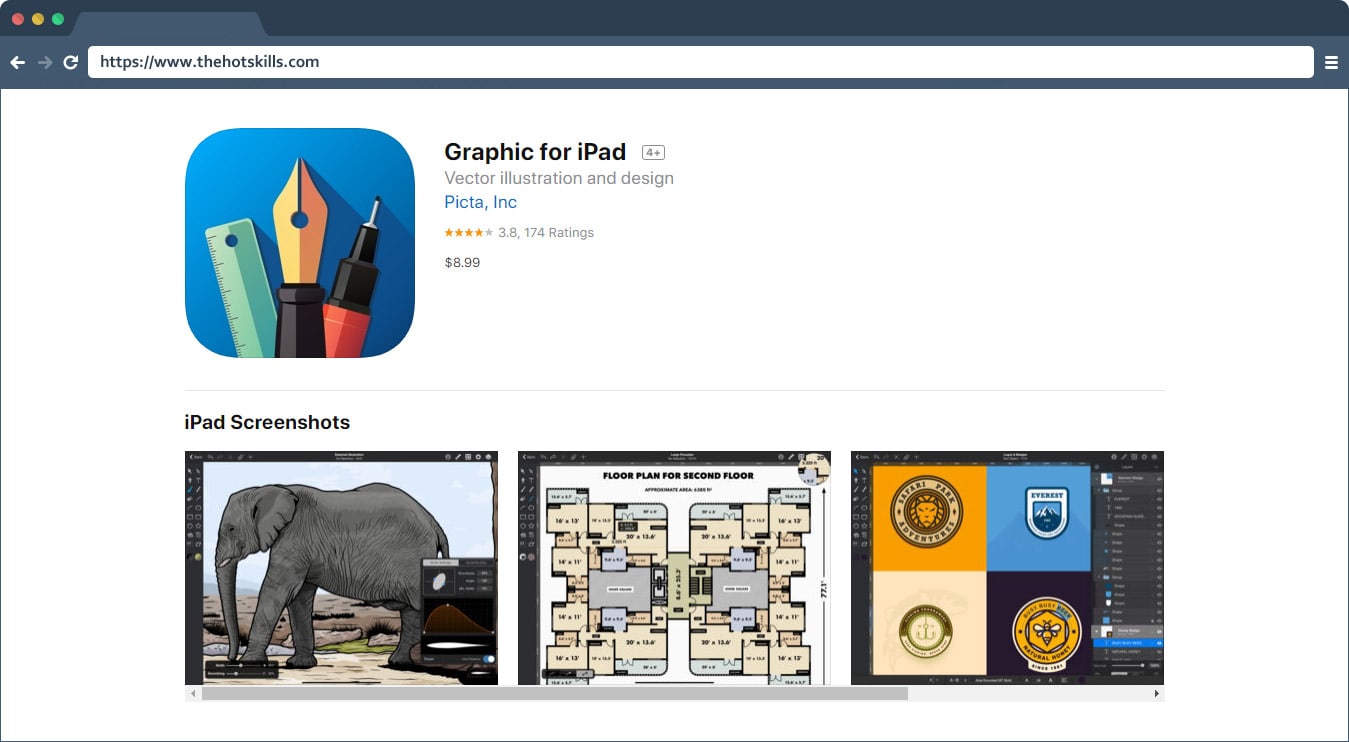 Among all the best iPad pro apps this is the best when it comes to graphic design and illustration application specifically for iPad. It has a great tool for editing as well as wonderful illustration tools. The best iPad pro apps come with magnificent features but there is some unique to this app as well. Graphic for iPad allows you to import and export- Photoshop PSD along with PDF and SVG. It allows to add shadows, glows and multiple strokes. The special feature is that it has a shape library.
Affinity Photo — Professional photo editing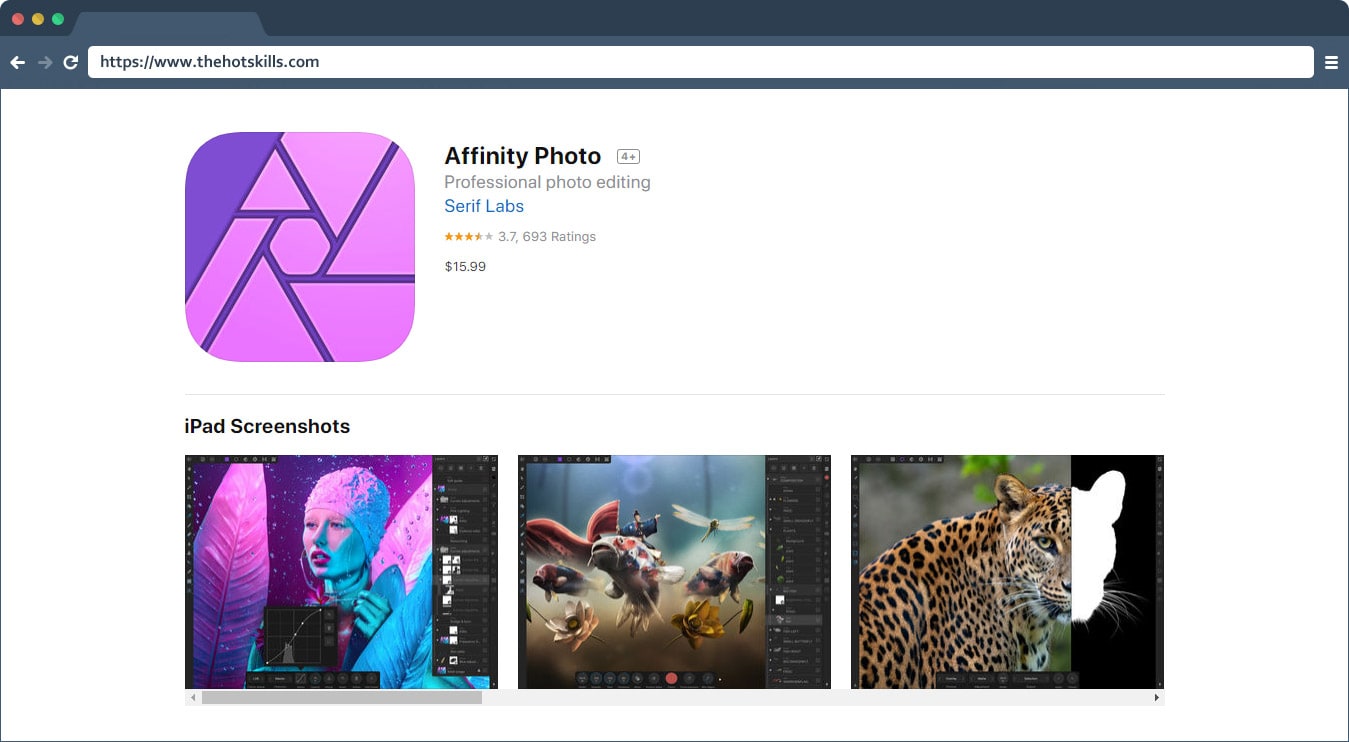 Among the best free apps for iPad pro, we have the most brilliant one that is very fast and will serve you with a wonderful experience you are at home or in the studio. They have updated their tool, panel, and control for new touch experience and smooth running, this video explains everything very well.
Affinity Photo gives a very amazing performance even when editing large images. Among all the best iPad pro apps it handles the apple pencil best, Sensitive to its pressure, tilt, and angle. It helps to store files and manage them at a large number because of iCloud drive integration. You will be allowed to adjust exposure, clarity, vibrancy, white balance along with the shadows, highlights and the list is endless. With the advanced lens, it also gives noise reduction.
Concepts — Infinite Flexible Sketching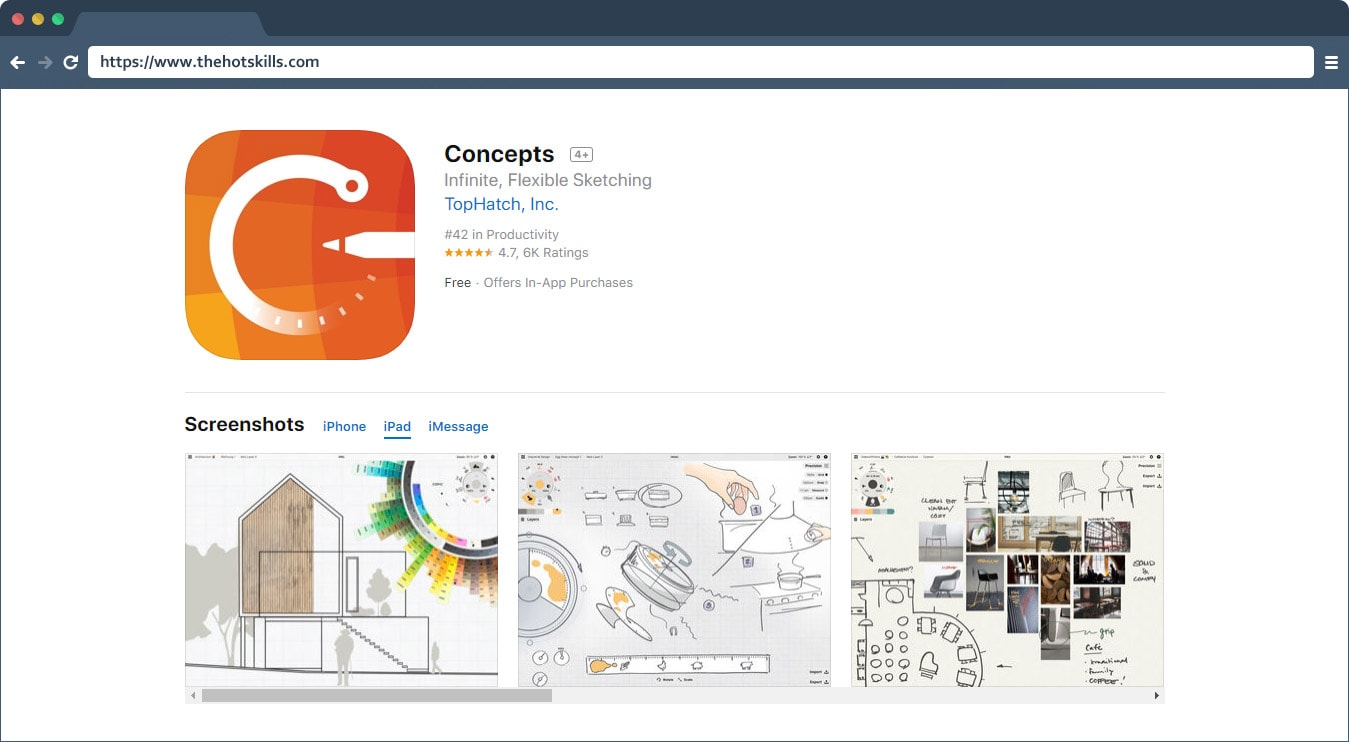 If you are looking for an app that will provide you a space to think and plan then among all best free apps for iPad pro concepts is the right place. There is an infinite canvas for you to make sketch plans, add notes, make product sketches.
Concepts is the best place to design plans in a systematic order and one can share with friends, clients. It makes use of pens and brushes that will give you a response for pressure and velocity. They are different kinds of canvas with paper types and grids. You can personalize things with your favorite brushes. The app also permits you to customize the gallery, canvas, and tools. the sketching is editable, you can move, organize, edit by the tool. Also have your color, size, scale and smoothing, etc whenever you like.
Adobe Comp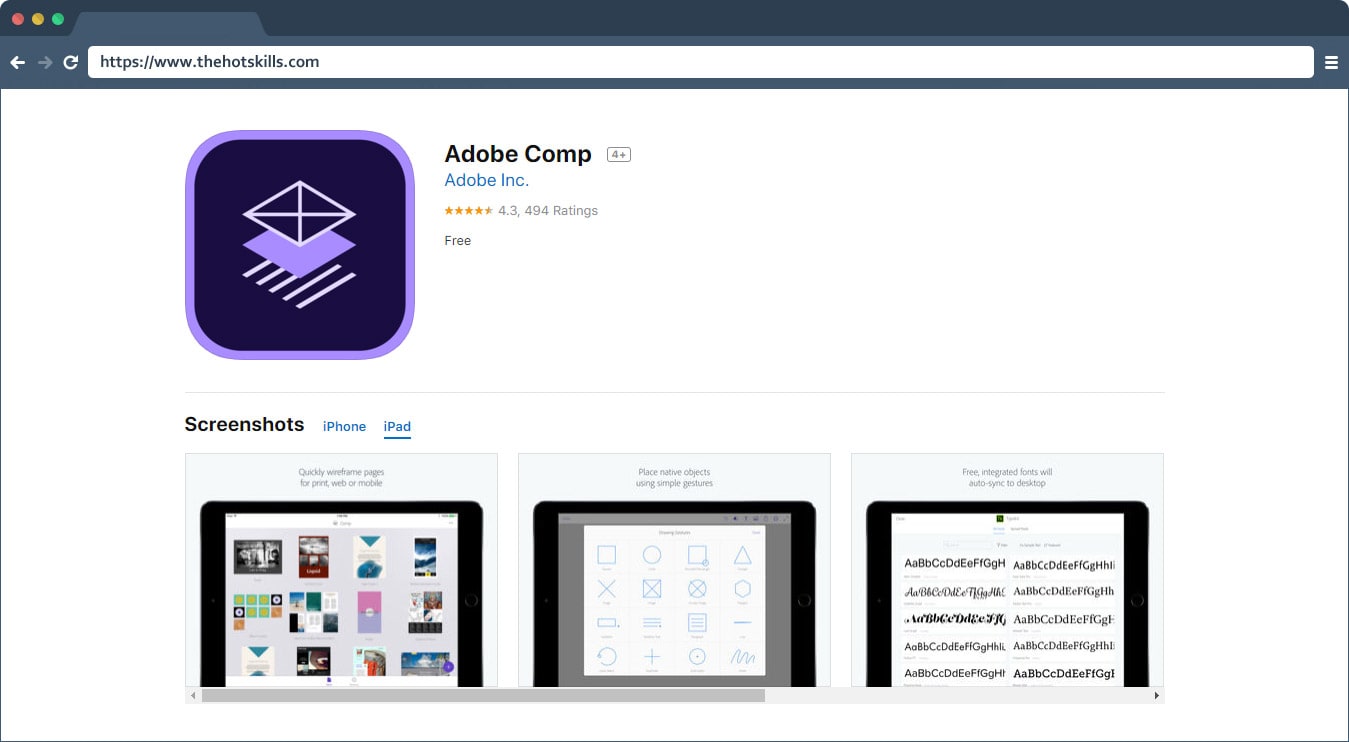 It will make you present your idea with the help of photos, text, shapes, and fonts. The thing that is unique to Adobe Comp is that it will allow you to send the wireframe to Photoshop, Illustrator and others to refine the picture as you want it. The artists here can make use of guides and grids for aligning and make use of spacing controls. There are free fonts or one can make use of other party fonts on their device.
Final Words
To conclude, any of these apps can be used to design your masterpiece in fingertips! So, select your favorite tool and get going!