Are you struggling to rank higher in Google and get enough traffic to your website? Owning and earning from an online business it's mandatory to rank higher, get traffic and conversions for your business. That could be a time-consuming process but you can start blog content writing with best long tail keyword research tools you can get results more quickly and even with fewer efforts.
Long Tail Keywords Research Tools, what is it?
In simple term, Long Tail Keyword Research Tools helps you to find longer and more specific keywords. Every webmaster performs keyword research before working for their websites. It assists them to determine the keywords that should optimize and lift their content on search engines to be seen.
How These Tools can Increase Traffic and Conversion?
Choosing a long-tail keyword instead of a short-tail have as below benefits:
Rank Easily
Long-tail keywords are easier to rank because of low competition. From research, you should find a lot of competition for popular or short tail keyword, but less for a long-tail keyword.
For example:
Short Keyword: Prototyping Tools
Long-Tail Keyword: Best Prototyping Tools for Designers
It will be hard to rank for "Prototyping Tools" but will be easier rank on "Best Prototyping Tools for Designers".
Lower Advertising Costs
If you have to use Google AdWords for advertising, long-tail keywords here also save pocket to hit big. Where Competitive or popular keyword charges a high cost per click, long tail keyword with a lower search volume is lower-priced and more targeted.
Attract Viewers
Using Long-Tail Keywords Research Tools, your subject get clears compare to a short tail. Using a long tail you can clarify your topic in heading with targeted keyword and can attract more audience to your website.
For Using Long Tail Keyword finder and generating long tail keywords, your subject get clears compare to a short tail. Using a long tail you can clarify your topic in heading with targeted keyword and can attract more audience to your website.
The List of Best Long-Tail Keywords Research Tools
So having Long-tail keywords is beneficial and makes your content easier and fast to rank for than general keywords. So, if you want more traffic, then choosing free long tail keywords research tool is a must. With a range of several Long Tail Keyword finder, it's not easy to get your hand on one. Thus, in this article, I have listed top Long Tail Keyword finder tools for beginners and experts.
Now, let's get free keyword finder for long-tail.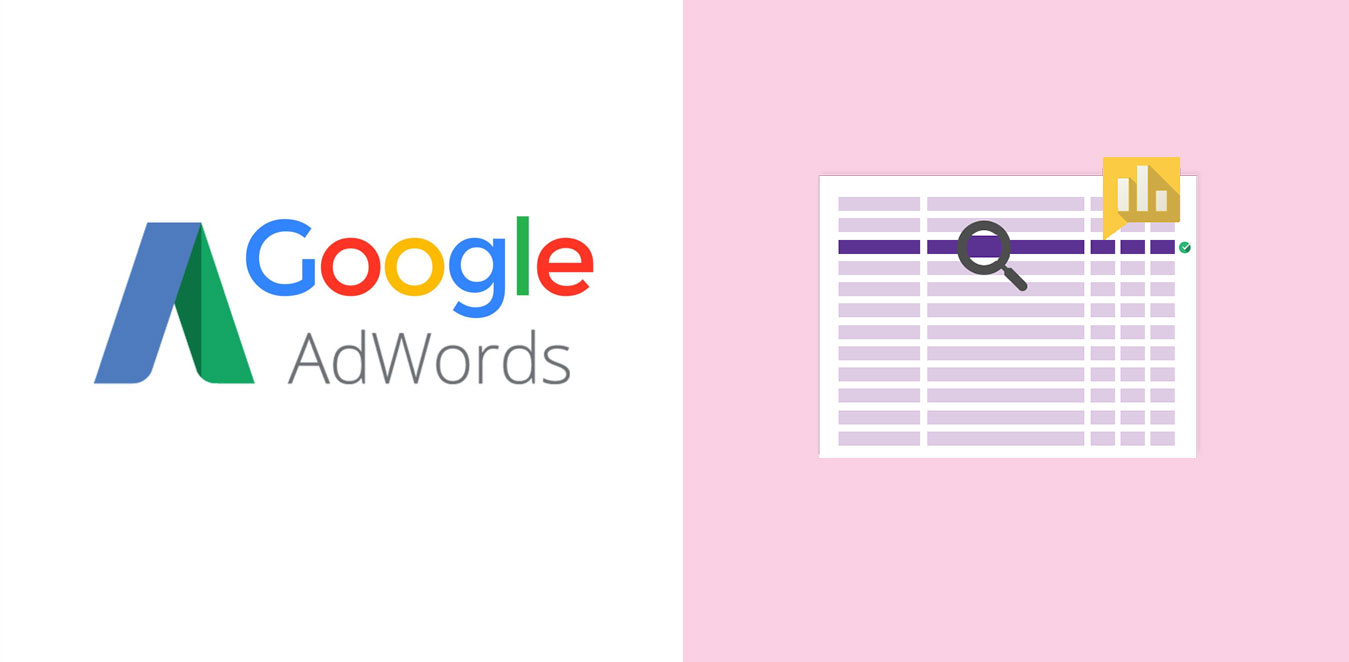 Google handler of all web traffic owns a Google's Keyword Planner, designed for Adwords, but as well as act as a best free long tail keyword research tool. Very effective and really easy-to-use even for newbies.
You just have to enter a keyword that you want to research or compare, and then view the results. You can see general competition level, search volume and suggested Ad-words bid for each word.
2. Wordtracker – Free Keyword Research Tool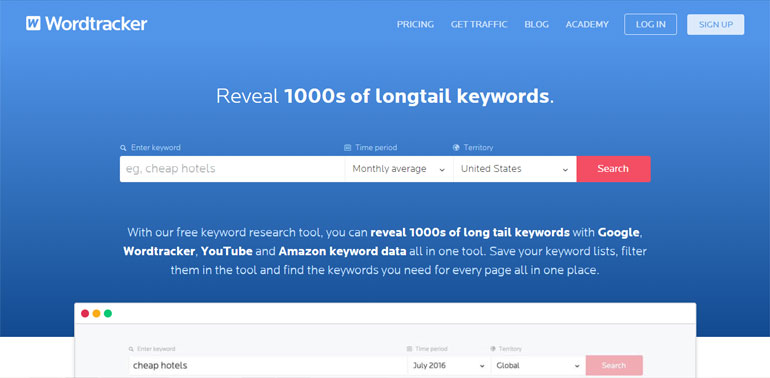 A popular long tail keyword finder tool. Wordtracker gives real-time long-tail keywords. It provides 150-350 similar words and phrases typed recently into search engines by the people. This tool could be helpful in getting more targeted traffic for businesses. After the 7-days free trial usage, you can buy this tool in 27$ With Minimum three-month term for Bronze subscriptions.
3. SEMrush – All-in-one Marketing Toolkit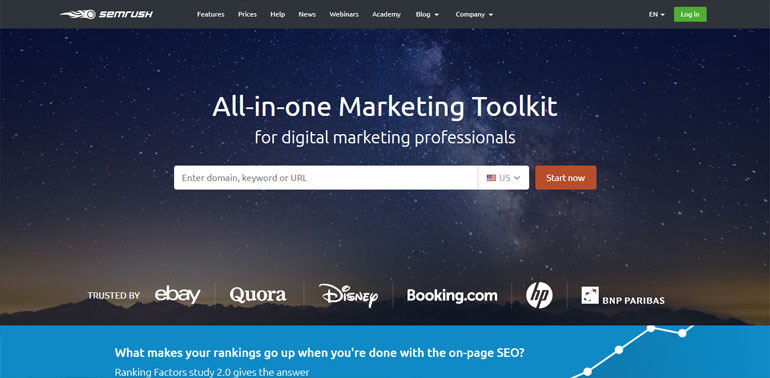 SEMrush is best long-tail keyword research tool. It offers both long & short-tail keywords research, along with information on keywords for both PPC and organic traffic. And it globally supports keyword research for over 131 different countries. This is free long tail keyword generator tool free to use, but if you want to track keywords then you have to upgrade to plan starts at $99 monthly.
4. SpyFu – Competitor Keyword Research Tools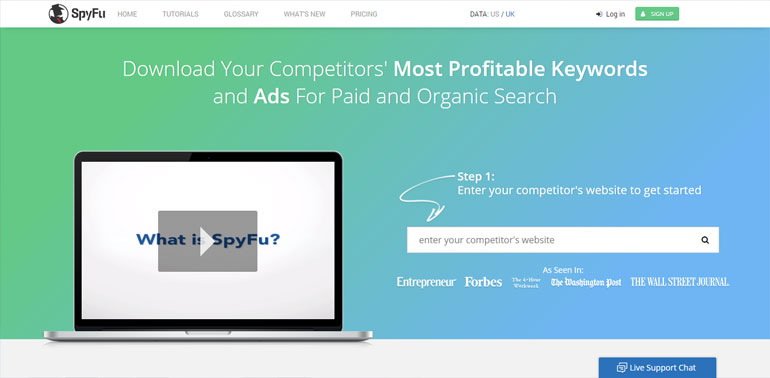 With this free long tail keyword finder, you can spy under the hood of your competitors. You just have to type your rival's URL, and SpyFu will display the keyword results. With these data you can see how many keywords your rivals are ranking for, a number of clicks-per-month on their website, the ratio of organic to paid traffic and even can analyze much more information.
Even SpyFu keyword research tools offer free services but for more data or features you have to upgrade to one of their paid plans starting at $33 a month when paid annually.
5. Moz – Keyword Explorer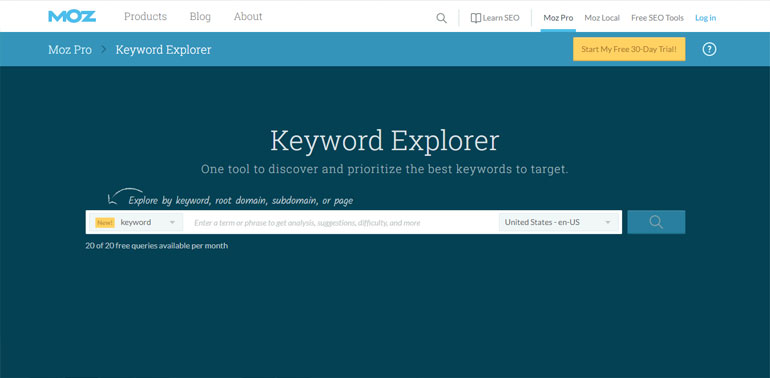 A perfect long tail keyword research tool for beginners & experts. It provides you a great interface to make keywords find easy. It will show you both numeric and visual representations of a keyword's monthly search volume, keyword's opportunity for ranking, priority, and difficulty. And also display keyword suggestions and SERP analysis, in a fantastic and detailed way.
In usage it let you search for two free queries per day and for more you have to pay $150 per month. Before buying you can their free 30-day trial.
6. KWFinder – Find long tail keywords with low SEO difficulty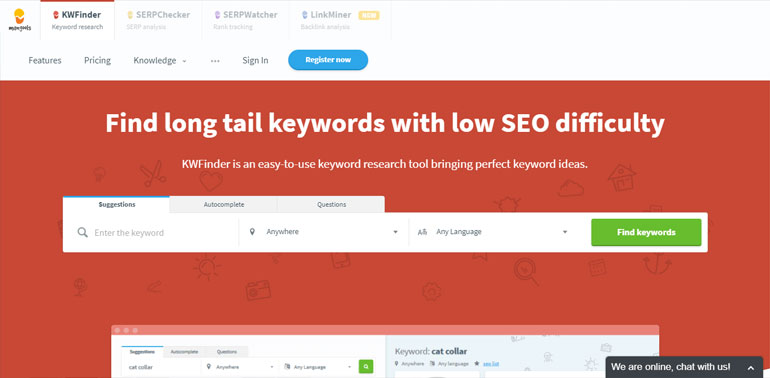 Still typing how to find long tail keywords for SEO free? Then your query is over!
KWFinder is a fully-free long tail keyword research tool. Similar to the other keyword tools, this one also highlights the keyword suggestions, their trends, and the number of searches, CPC, & difficulty level. Moreover, it can show you external links of a website, their estimated visits per month, a quantity of social media shares and page authority in a clean way.
7. Ubersuggest – Free Keyword Tool, Generate More Suggestions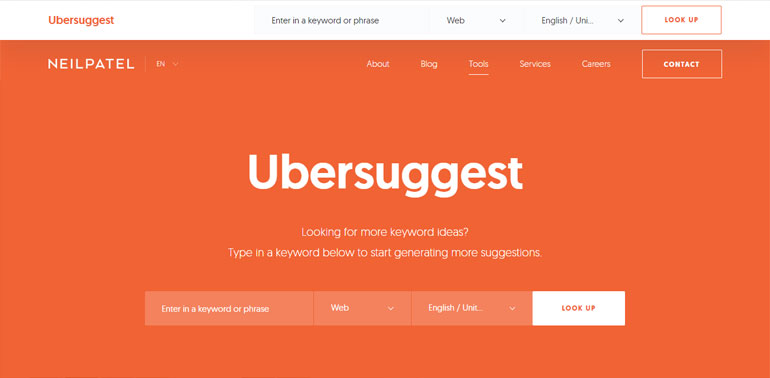 Ubersuggest is a popular free Keyword research tool. It assists you in searching the best keywords for your website. Not only that by using Ubersuggest you can get good search rank and also traffic boost. You can generate ideas for your long-tail keyword articles for your site.
8. Keyword Tool – #1 Google Keyword Planner Alternative For SEO (FREE)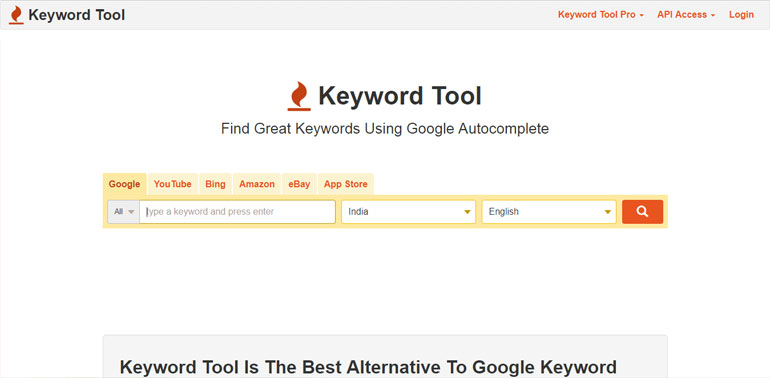 Another best keyword research tool to find long tail keywords, which supports several search engines. If you want to do keyword research for Google, Bing, YouTube, the App Store, Amazon or eBay, they've got keyword suggestions and data for you.
It's useful and automatically providing you with keyword suggestions with their search volume, CPC, and Adwords competition. With this interesting long tail keyword research tool, you can also research for keywords in different languages. But for using this platform free you need to pay minimum $88 a month.
9. LongTailPro – Best Keyword Research Tool for Long Tail Keywords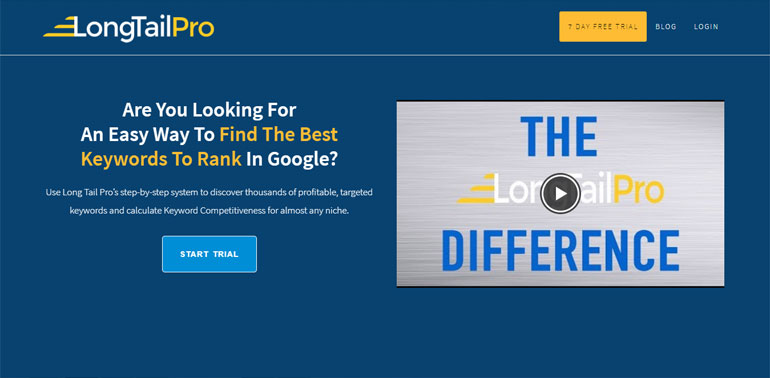 LongTailPro is one more keyword research tool for long tail keywords. It provides a user-friendly and simple interface but includes lots of features such as keyword generator, creates multiple projects for different websites and export and import keywords etc.
This great long tail keyword finder lets you check your keywords ranking for all search engines. It also a paid tool but you can try their 7-days free trial from here.
NOTE: My list is still in progress and I am open for suggestions. So, if you would like to recommend a long tail keyword research tool, must share it along with a reason why should I include it.
Conclusion
With above listed all long tail keyword research tools, you will easily find or research your targeted keywords. However, the key to success is how to use long tail keywords that drive the relevant organic traffic from search engines to your website or blogging platforms.
Which listed long tail keyword research tool do you use and your favorite? Let the others know!