In this post, you will learn how to write a mind-blowing piece of content and blog content writing tips to take your blog or website to the next level.
It doesn't matter whether you are a Blogger, Digital Marketer or a Website Owner. All have one thing in common: they want their blog to succeed. In the digital era, success means converting loyal followers.
Wait…
Before we start, think and ask yourself, when you visit a blog what encourages you to be on that page and read that post?
In other words, why you are on that page or why you choose a read a blog specifically?
The answer is simple and realistic!
That is… you find it interested or get a solution for your query.
Solution for growing your business
Solution for make money online
Solution for losing weight fast
Much more…
And also, if you get something irrelevant according to your query, you just close the page right there and start finding another website on Google.
Is not that it?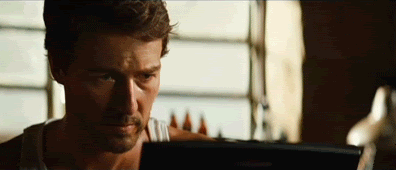 Source: Giphy
Why does this happen? Again the answer is simple and realistic. The content was so boring!
This is probably the thing that you don't want to happen with your content.
So, how to overcome it?
Blog Content Writing Tips You Should Follow
Whether you're using any blogging platform, tour content should be well optimized to turn by writing your reader happy for successful blogging.
Yes, that's it… your content needs to be compelling to keep readers engaged. Crafting good content will also help you generate traffic, loyal readers or followers and of course, at the end of the day some sales & customers too.
Want to know tactics for content that convert your readers to deliriously happy?
Let's face it…
1. Provide Solution That Helps
People's have real problems so you also have to give real solutions.
Most people aren't interested in your business or sales messages. They just want to know what's in it for them.
So, stop thinking like a salesman and start acting like your reader's mentor. Because a salesman only thinks for his next sale and a mentor cares about his students.
If your post is informative or useful, you will receive a steady stream of repeat traffic. Just like Tiffany, founder of BeautifulDown write a post on "How to optimize your posts that ranked higher in Search Engine". Tiffany did a great job and provides a well informative and trusted way for SEO.
That's why post received 19,000+ shares on social media and counting…

She is not only the one, here's another example:
Brian Dean founder of Backlinko (A famous name in SEO industry), write a blog post on "SEO Tools" and post received 10,000+ shares on just 2 social media (Facebook and Twitter). I'm sure if Brian uses more social sharing icons, the post definitely received over 30,000+ shares.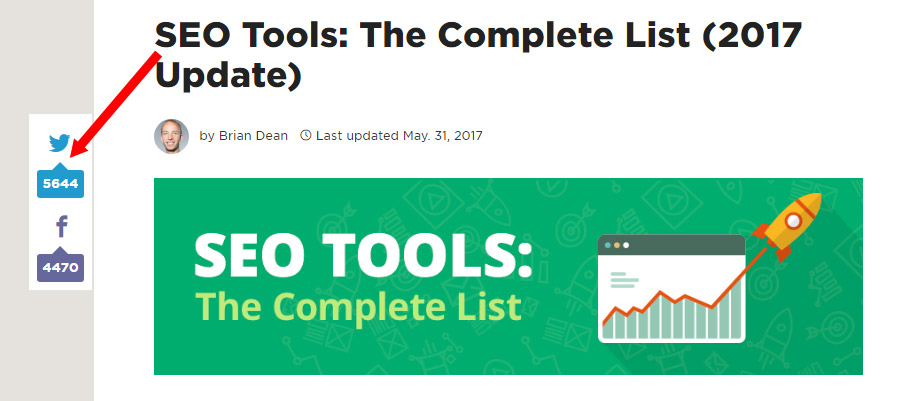 Brian Dean, Tiffany, Pat Flynn and many well-known marketing experts and bloggers are providing real solutions, that's why readers love them and they succeeded in their field.
"Providing a real solution that really helps people give you real success" – @thehotskills
If you have good knowledge in your niche, you are capable to give a solution.
2. Turn Trendy Content into New
Before you start anything, you need to pick a topic and great content for your blog post so why not go with the trend.
Weight loss and Health tips are top searched keywords. Thousands of articles and information are available on the internet.
Aahhh…
Now you say, there are lots of content on the internet! Why would I write?
But have you heard of upcycling? No, it's not a trendy new kind of bicycle. Upcycling is the process of transforming old materials into something new.
If you have experience with "weight loss" that's can be plus-point for you and why not write a real life post on it because you want to provide the solution that helps your readers.
Finding a great content is hard, but the good news is you don't have to be helpless!
There are numbers of amazing tools out there that can help you find great content. ContentStudio.io is one of them. Just enter the keyword "weight loss". You will instantly get a huge variety of popular topics. You just need to take a closer look at the total shares of the post.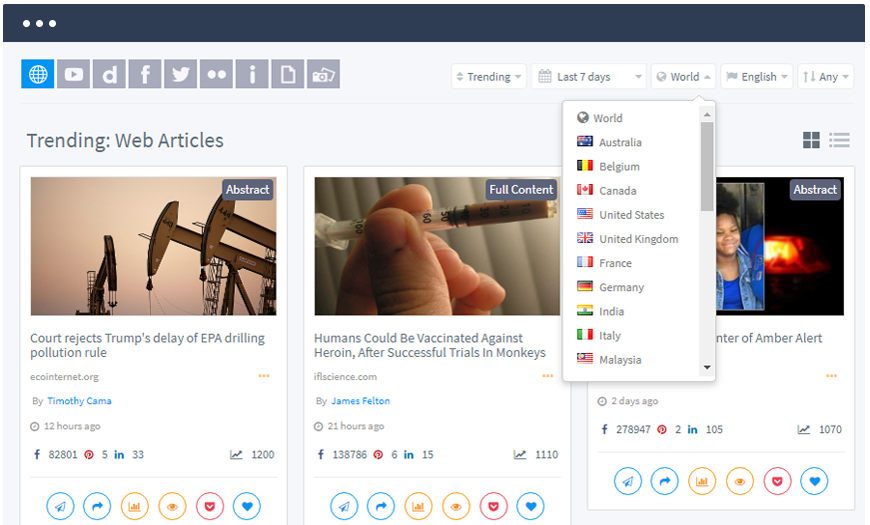 Now keep out or make a list of popular topics, you want to study. At the time of reading, make underline the main point that you think required for your new post and you can improve.
3. Organize Your content
You need to make your solution easy to read.
If your blog posts have a big amount of information it must be organized so viewers are not scared by the length of the content.
Food blogs are great example for this. Every recipe post have list of steps and step-by-step making process. This is the main reason, food blogs get higher exposure.
Step 1: Description
Step 2: Ingredients
Step 3: Instructions
Step 4: Notes
Step 5: Extra Tips
Lindsay founder of PinchOfYum write a post "The Best Detox Broccoli Cheese Soup" recipe. Take her post for example:

Also take a same post of Tiffany for example. She created first list of steps and after that elaborate each topic with examples.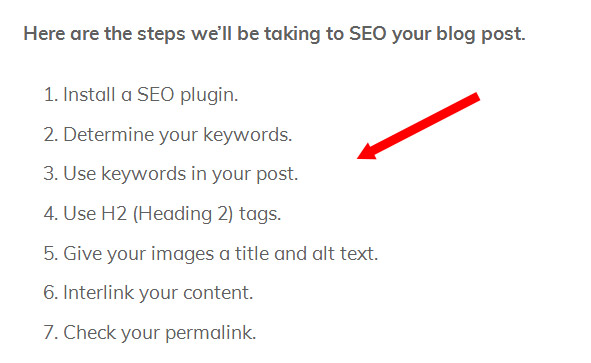 You can also take every Brian Dean posts "SEO Tools" for example.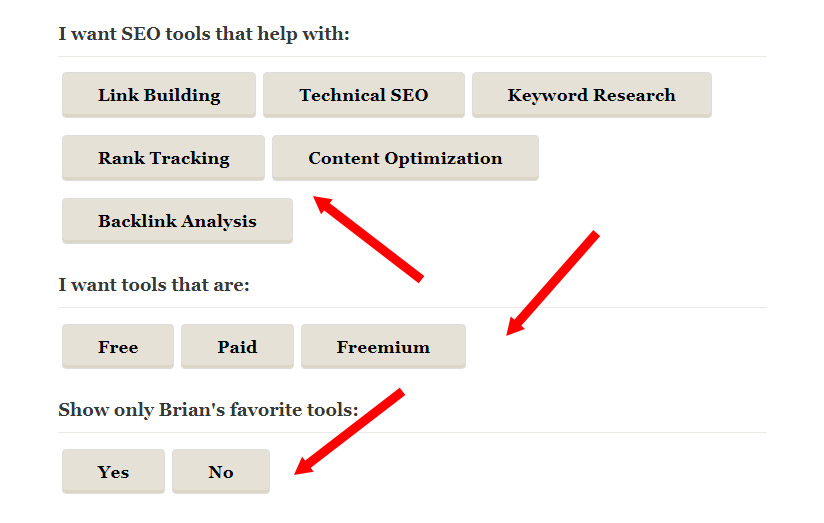 You will see Brian provide details with a screenshot. You know well picture helps to understand things easily.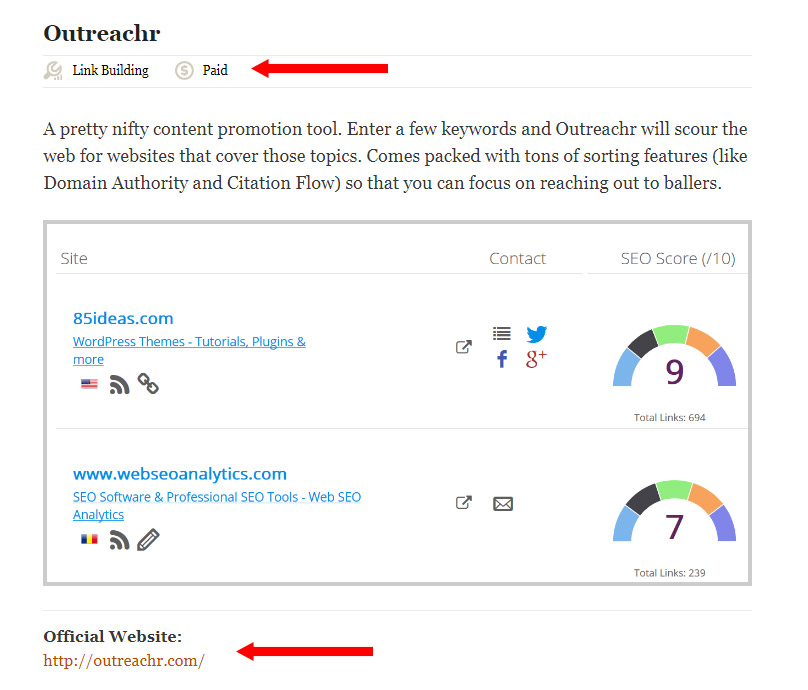 4. Write Content that Easy to Understand
If the viewers have to work so hard to grasp what you are trying to say, it will divert them from your message and you will lose out in the end.
Simple things people can easily understand and start using. The product companies always trying to make their products easy to use and simple,
Let's take an example from our around with "WhatsApp"
I know its look weird, How WhatsApp can help with blog content writing?
Just focus…!
Whatsapp launch in 2009 and get extraordinary growth in first 4 years. But Why?
Before Whatsapp we are using Facebook, Twitter, Gmail, Skype and many other platforms for sharing video, pictures, documents and text messaging, group discussions, video & audio calling etc. But Whatsapp made all these things even simpler.
I'm not promoting to create an app.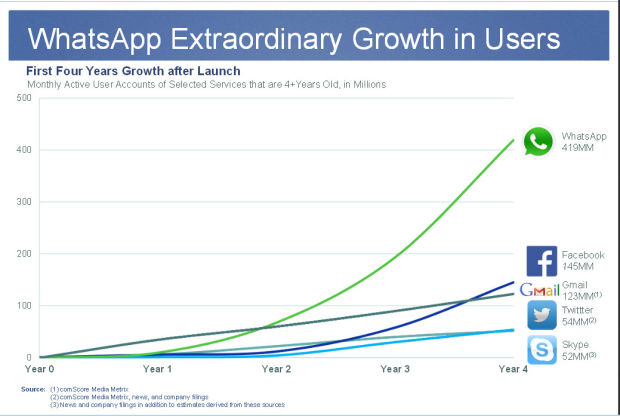 Source: comscore.com
Whatsapp beat all platforms and get highest active users in 2013. Competitors knew the reason of Whatsapp success.
In the starting of year 2014, Mark Zuckerberg CEO of Facebook acquires Whatsapp in $19 Billion on February 19, 2014.
See the power of making things simpler. Jan Koum founder of Whatsapp and his team get billionaire in one night.
What it comes down now is this:
"If we can Write Simpler, we will Write Better." – @thehotskills
As a result, we can maximize our sales too.
If you get my point let's go to next step…
5. Make Things Simpler
This is the most important step.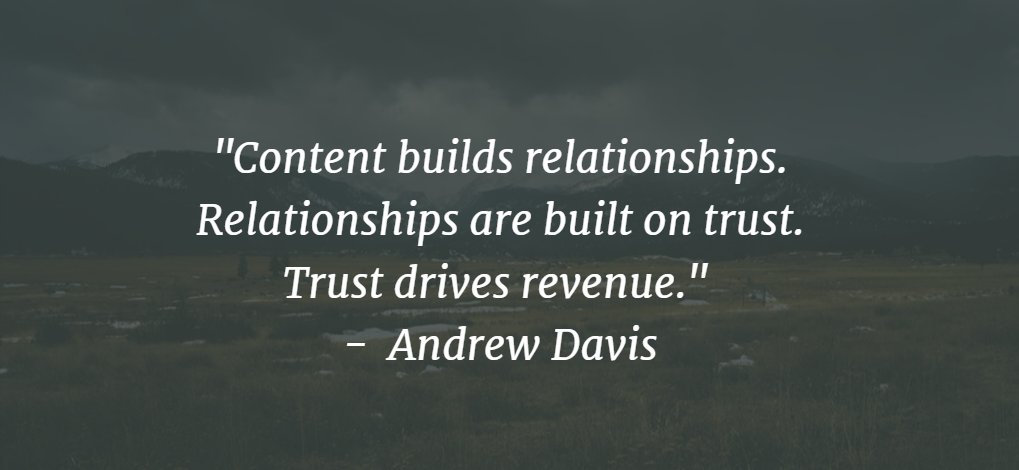 Source: Twitter
You need to know that readers don't want difficult vocabulary and typical words. They want content that they can understand – says Henry Hart, expert legal writer with more than nine years of experience in the writing industry.
Avoid big paragraphs. 2 to 3 lines paragraphs are enough to create interest in reading.
See Brian's technique of writing long tail article and readers get engaged with his articles.
If readers get engaging with your content, that helps you to get better ranking on search engines.
How?
Let me explain:
What you do when you land on a website from the search engine? Guess it..?
You just stick around with content.
Or either leave right away…
And when people stick on your page like superglue, Google think: "This is a great page. Let's give it a ranking boost."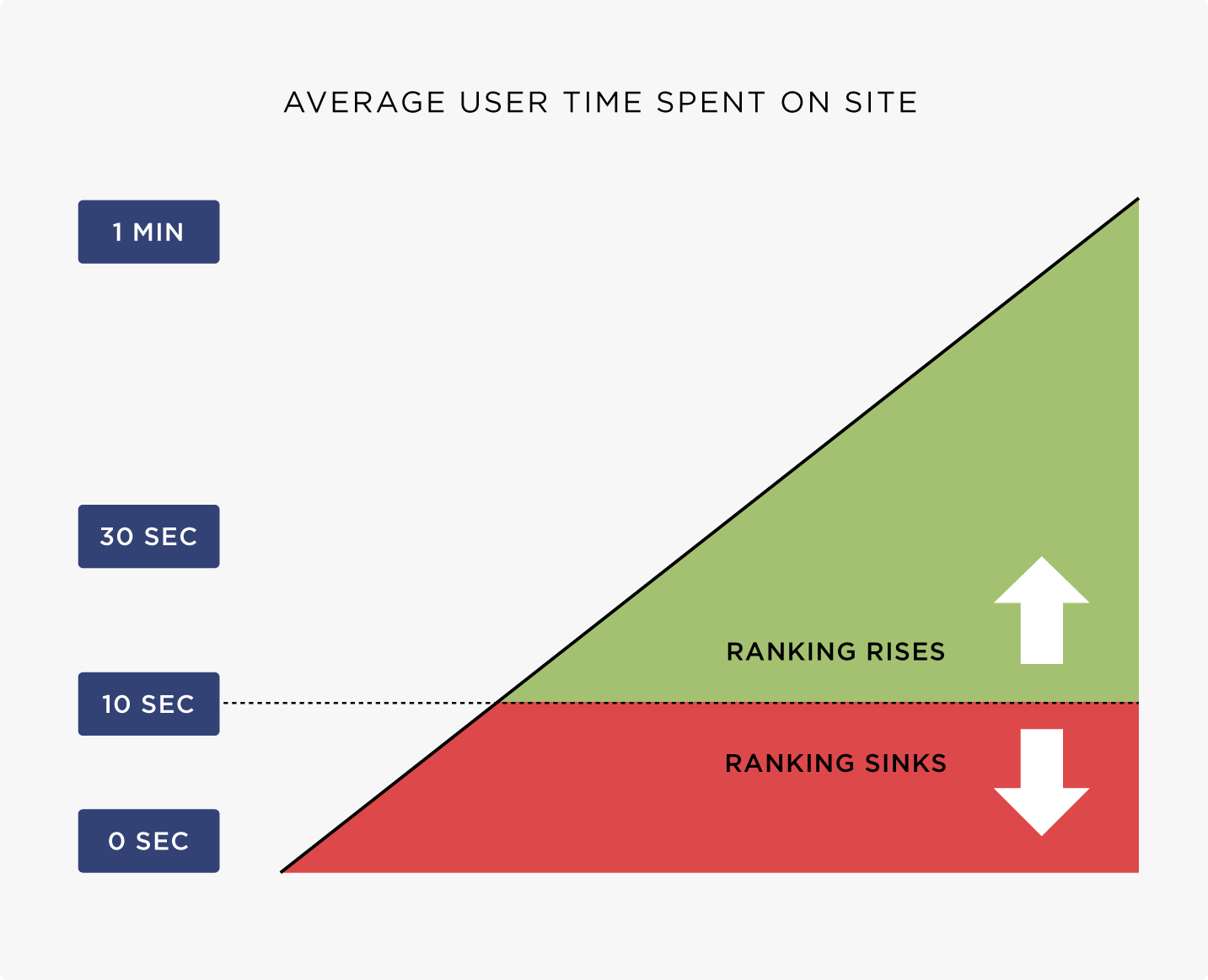 Source: Backlinko.com
6. Tool for Error Free Blog Content Writing
The next step is to correct your blog content writing.
While writing articles your primary job should not only to write the article but also make that article error-free. After I complete my article, my job has not finished. I also ensure to make it fully error-free.
Also, editing your own writing is tricky because your brain already knows the message you're trying to convey, so it natural to skip over mistakes without actually seeing them.
That's why I use Grammerly for delivering a well polished professional article to my readers and you also have to use it.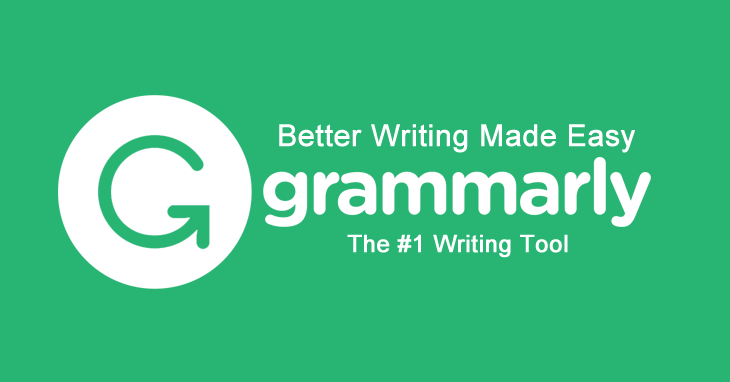 At the end, the bottom line is…
Conclusion
No one can ever be the perfect writer, but we can polish our style and sound smarter by following above-mentioned tips provided by professional academic writers from AdvancedWriters.com.
I believe you are ready to create content that converts by writing your readers happy!
If you enjoyed this post on blog content writing tips, I'd be very grateful if you'd help it spread by emailing it to a friend, or sharing it on Twitter or Facebook. You can also appreciate my work by doing comment below.
Thank you!