For some, blogging can be a nice way to express themselves; for others, and an opportunity to make money by monetize personal blog.
If you have a knack for writing and would like to share your thoughts with others, then blogging seems like a great way to accomplish this goal. And if there is money to be made at the same time, then there are even more reasons to try your luck with blogging, right?
Let's see which blog monetizing methods are the most popular so that you know what to pick if you decide to start a blog yourself.
Best Ways to Monetize Personal Blog
Offer Custom Merch
Custom merchandise seems to be a go-to idea among various personalities online, not just bloggers. Fans like to support content creators and get something nice in return. Custom merchandise sounds like a pretty neat idea.
Bloggers can make a mug, t-shirt, hoodie, or other product line and monetize their blog by offering the merchandise to the readers. This is a fantastic way to promote your blogs and sites with a personal touch. Websites such as https://matohash.com and other custom apparel sites are great for this.
Thanks to a plethora of available product suppliers, there is no need to invest in manufacturing equipment. No, a dropshipping business model works fine.
Open an Online Store on the Side
After your blog takes off and attracts enough readers, you can consider opening a simple online store on the blog's website.
Americans spent over $350 billion annually shopping online, which is a good indicator of how profitable an ecommerce venture could be.
For example, if you blog about a healthy lifestyle, you could sell sports equipment, sports drinks, and other health-related products.
Of course, you should realize that turning a blog into an online store is not a good option because readers come to consume content rather than be bombarded with ads that incentivize purchasing various products or services. If you plan to create an online store, do not make too much on the nose for blog readers.
Sell Digital Products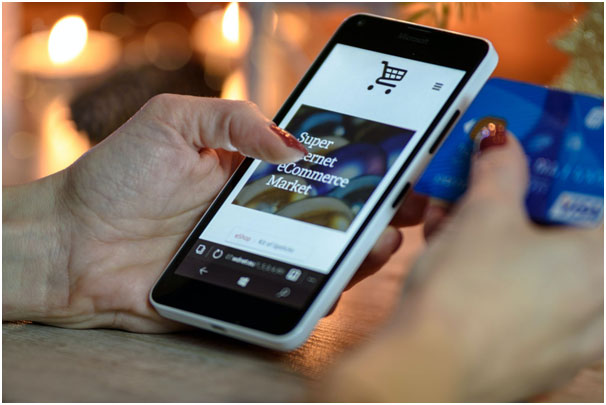 Digital products are another potential way to make money from a blog. These days, the demand for online education is relatively high, and not just among college or high school students. No, adults are just as eager to learn and improve their skills with the hopes of advancing their careers. And some demographics are there just to learn for fun.
Sure, the demand for educational e-books and webinars is usually higher than random content, but a blogger should not limit themselves to a small niche. Trying multiple ideas and seeing which of them sell the best is a good approach.
It is also worth noting that you do not have to be the one creating these digital products. Promoting webinars and e-books of other content creators is a viable option as well, though you will need to make sure that the content is good. Otherwise, you risk damaging your brand.
Include Affiliate Links and Ads
When it comes to ads, traditional advertising networks do not bring great results because many people are using ad blocker extensions on their internet browsers. Besides, spamming a website with ads reduces its loading speed. Nevertheless, it is still worth trying to run ads on your blog if they are not too much of a nuisance to readers.
Affiliate links might be a better alternative to regular ads. Including a link here and there in your blog posts should not ruin the overall reader experience. You could also create small affiliate banners and put them on the side of the web.
Again, both affiliate marketing and traditional ad networks are those ideas you need to tinker with to determine whether they are worth having on your blog or not.
Publish Sponsored Content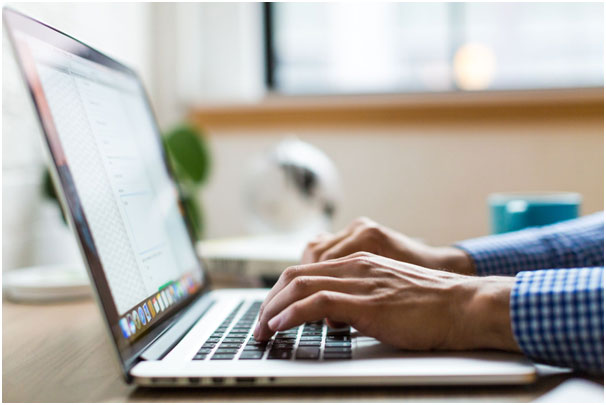 Many bloggers are looking to attract more readers to their website and rank higher on search engines. For that, guest posting on authority blogs is one of the most efficient options.
If you create a valuable blog, you can invite other bloggers to publish content on your website. They would love to get a backlink and boost SEO juice. In addition, your readers might click on the link and get redirected to a guest blogger's website.
Other than benefit guest posters, you would also get more content on your website. But similar to promoting digital products from other content creators, you need to realize that you will lose readers if your sponsored content is lackluster.
Even if other bloggers are offering you money to publish their articles on your site, do not sell out for lackluster content because it will make your regular readers stop visiting the blog.
Expand Your Brand to Other Channels
When you have a blog with many readers, you can look to expand your brand to other channels and monetize personal blog with the brand's name.
For instance, you could start a YouTube channel and create video content instead of writing articles all the time. Streaming on Twitch TV is worth a shout as well.