It's often the case that we're told to stay in our own lane and not pay too much attention to those around us when it comes to living our lives. However, when it comes to running a business, there can be great benefits that come from looking at what your competitors are up to.
Michael Levy, an independent brand strategy consultant mentions on Relevance, that keeping track of who your competitors are and the type of response or feedback they get can help your business to make the changes and stay ahead.
As per the top digital marketing agency from Austin, competitor tracking can be a great way of helping increase your SEO as a business, and here's how.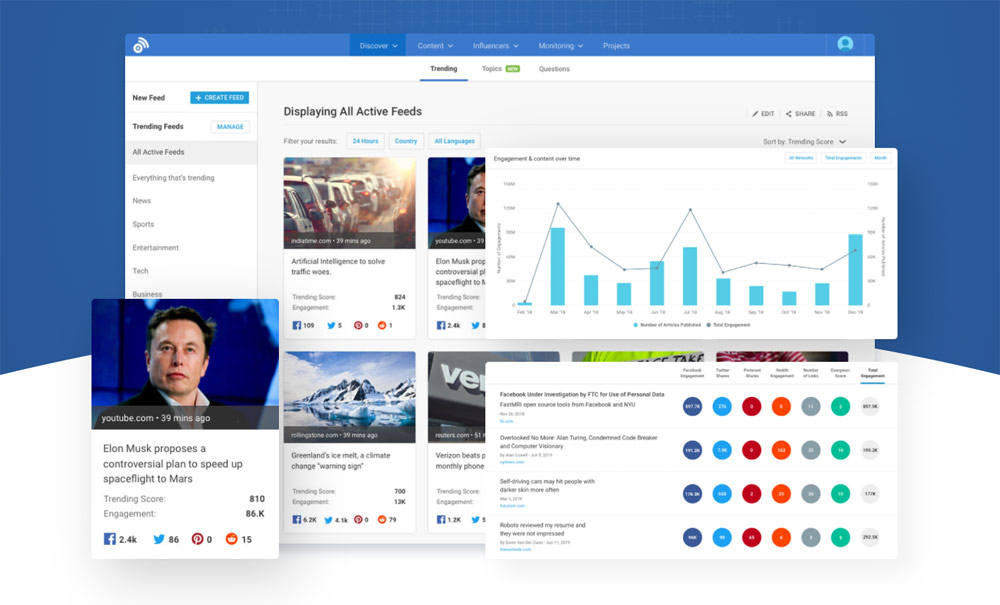 Image Source
1. Check out the type of content they're churning out
A lot of businesses by now will understand the need for content and use it in order to help promote the company in various ways. A particular competitor tracking that you could do is to look at what type of content they're churning out. Having an understanding of what they're doing to drive traffic to their sites and sales through their checkout, can be useful for you too.
High value content is going to perform a lot better than simply publishing content that has very little value for your readers. Take a closer look at what your competitors are doing when it comes to the style of content they provide to their audience and how the audience engages with the content in front of them.
Some of the content that your competitors are providing, might not always work well and it's good to pay attention to what works and what doesn't. With the right content marketing, you can help create a number of backlinks that come back to your site from other webpages and to help expand your reach on a global scale.
If you're struggling to find inspiration for content, then you can always refer back to your competitors and take some creative inspiration from their catalogue of content. A bit of creative theft is sometimes necessary to keep up with your competitors.
It's worth regularly tweaking your content and updating it to keep it relevant for your audience. If it's blog content, then it's good to have some content ready and drafted up so that you can publish content on a regular and consistent basis.
2. Look at their own SEO strategy
An SEO strategy is essential to have because the online world is forever changing and expanding. That also means that Google's algorithm and ability to rank on the top search engine pages could change too.
With that being said, every business should have a strategy in place that includes a variety of ways to help improve the SEO of their website and everything that's influential to it's growth. It's a good idea to regularly look at your competitors' SEO efforts and how they're making improvements to boost their visibility on the search engines.
Take a look at any tags or keywords that they're using, as well as the page urls to see whether there are any words that are frequently being used. In-page links are also important, plus any images they're using too. The length of the web pages when it comes to text is important, as well as any topics they discuss on their blog section, if they have one.
These are all search engine optimization methods that can really help boost your business and it's presence on the internet. If you've not got your own SEO strategy in place, then you're likely putting yourself at a disadvantage. Around 61% of marketers have mentioned via Impact that improving SEO is one of the top inbound marketing priorities.
So with that being said, it's important to regularly work on the SEO strategy for your business. There are plenty of tools you can use to utilize your SEO efforts too like Moz, for example. It's also worth staying on top of SEO news and setting alerts to get notifications as and when things develop. Having your finger on the pulse when it comes to search engine optimization is essential.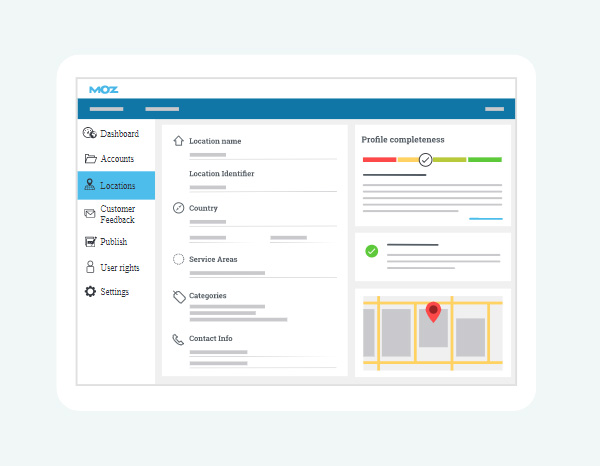 Image Source
3. Monitor their growth via relevant platforms
Luckily nowadays, there are a lot more platforms and tools available to spy on your competitors. One of which is Social Blade. Social Blade collects data on pretty much all of the social media platforms and every user that is on that platform. This is free and accessible data for anyone who wants it and that can be useful for you as a business.
With your competitors, you can track and monitor their growth via social media sites and to analyze what it is that they might be doing to give their following a boost. You can use this data when comparing your own efforts and to discover where you might be going right or wrong.
There are lots of other platforms that you can use, like brand mention tools. These are great for seeing how often your competitors crop up when it comes to their mentions by other brands or from their audience in general.
When it comes to their website, it might be worth looking at your competitor's backlinks and where they're achieving those links to other sites. This can be helpful because with this knowledge available, you can then make your own efforts to partner up with other sites.
Collaboration is important, especially when it comes to backlinks as they can really help boost your SEO. With only 0.78% of Google searches clicking on 2nd page results, it's critical you land yourself on that first page. Otherwise, it will likely mean less success for your business in general.
4. Conduct keyword research
Keyword research is definitely an influential aspect of helping to increase your SEO. As far as keywords go, they're the foundation blocks in which you build your content upon. It's important to make use of any keyword tools that may be helpful in finding the most relevant and well-utilized words that relate to your business.
The more refined you can become with keyword research, the more of a boost it's likely to give to your traffic overall. You want to target keywords that are bringing in the most traffic possible and this can be done through tools like Google Analytics and Google's Adwords. These free services are worth taking advantage of where you can.
Google Analytics can help you learn more about your audience and what they engage with mostly, whilst Adwords help identify the best keywords needed. You should be looking for words with the highest possible traffic but with the least amount of competition attached to it. Again, you might want to look at what your competitors are using.
Keyword research can take a lot of trial and error. It's also something that's not easily understandable. Thankfully, there are plenty of resources online that you can look at in order to get a better awareness of how it all works. Whether you use in-house marketing or outsource it, having a grasp of keywords in its most basic format is a good skill to have.
5. Consider how they're branding themselves
Branding is integral to any business nowadays, especially when they're positioning themselves online. In order to remain relevant and for Google to see you as a reputable source, it's good to have consistency and to work on your branding across the online world.
So how are your competitors branding themselves? Attest's brand management tool is a great thing for any marketer to have in their toolkit because it can help oversee the branding of the business as a whole. From measuring a marketing campaign's effectiveness to how many mentions you're getting on social media.
Branding can be great for your SEO because it helps Google to recognize your platforms are legitimate and are high-quality resources to showcase to the users searching for you or something similar.
Twitter profiles rank highly still on Google, so it's definitely worth updating any social media profiles and cross-promoting your webpages. This will all help with the branding of your business. You may want to outsource to an agency if you don't have the time to spend on your branding as a company.
Keep an eye on your competitors
In conclusion, it's certainly useful to take advantage of what your competitors can provide when it comes to information. This information can help you make more accurate decisions when it comes to enhancing your own SEO strategy for business.
Going forward, make sure you're looking at your competitors and taking inspiration from them in all aspects of their own SEO strategy to help improve your own. SEO is still just as important nowadays and can certainly help to build your presence on the web.