There is no universal rule that you need to be an expert to create a custom logo design yourself. An artist is living inside every human, and to bring that artist out, one should never stop doing new things. Similarly, if you have started a new business and need a logo for it, you don't need a big budget to get one. Instead, you should convince yourself that you can do it yourself using different easy-to-use online and offline design tools.
Undoubtedly, you must have some know-how about the design, but all you need to create a logo for your brand is an out-of-the-box idea, sketching tools, graphic design software or logo maker and a thorough plan to come up with a great logo. Whether you have years of logo design experience or are just a newbie, you can create a logo that people will love. It's true that a logo is the face of a company and creates an image of the brand in the marketplace. Most startups don't take the risk of design a logo on their own and hire a professional designer to get a logo.
However, if you are not among such startups and ready to design a logo for the first time, you should consider the following steps:
Steps to Create a Logo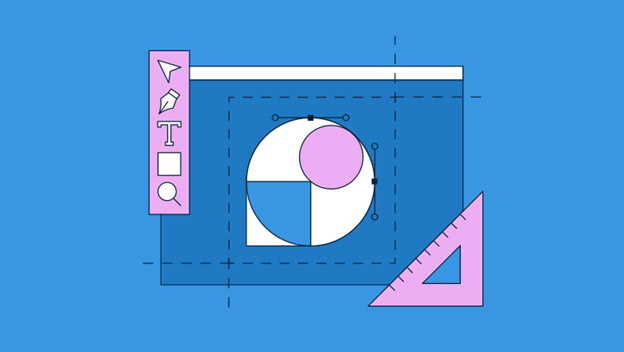 Understand Your Business Values
A business is an idea that people work on and become successful. Dozens of businesses launch every day, but only a few of them manage to run long-term and get success in the competitive marketplace. However, it doesn't mean that others don't have a good idea. It simply means that their strategies don't work out, or their branding isn't powerful enough even after investing a hefty amount in a custom logo design, web development, social media marketing, and everything required to uplift a brand.
So, before you start working on a logo, you need to understand what values your products and services offer to the consumers and how your business can benefit them. Doing so will help you come up with a unique logo design that solely represents your brand values. Therefore, it's important to list down all the values and benefits one can get from your business.
Closely Look Logos You Love
You can't do anything without having some inspiration. Any task will look boring if you are not motivated about it. Similarly, when it comes to creating a custom logo design on your own, you need to get some inspiration from the logos of your favorite brands. Select as many logos as you want, download them on your PC, and start looking at them closely to analyze what exactly you like about them or what makes them stand out.
Remember that getting inspiration doesn't mean copying others. It means that you admire other people's work and want to adopt their strategies while designing a logo for your brand. There is no denying that your primary source of inspiration will always be your business idea, but getting some inspiration from your favorite brands is not a bad deed.
What Type of Logo do you want?
Before you start working on your logo, you must be aware of the different types of logos. We suggest you consider multiple types of logos instead of just picking one. Let's explore some major types of logos:
Wordmark
As the name suggests, this type of logo is entirely based on text. It only includes the brand's name. So, if you are thinking about creating a wordmark custom logo design, you must select a font style that makes it stand out. Google and Netflix are the biggest examples of wordmarks.
Monogram
A monogram logo is a symbol created using an acronym of a company's name. HP, LG, Gucci, and NASA are some well-known monogram logos across the globe.
Read more: Monogram Designs – An Ultimate Beginner's Guide
Symbol
Unlike wordmark logo, the symbol logo is composed of only an icon. There is no use of text when it comes to creating a symbol logo. Apple and Nike are the greatest examples of this type of logo.
Combination Mark
As the name suggests, this custom logo design is created using both text and icons. Today, most brands have combination mark logos. Burger King, Dorritos, Puma, and Amazon are well-known examples of combination mark logos.
Badges
The badge logo is used by companies who want to display professionalism, credibility, and seriousness through their logos. Harley Davidson, Harvard, Starbucks, and Cadillac are a few examples that have badge logos.
Pick the Best Colors and Fonts
Now that you've decided on the type of logo you need, it's time to select colors and fonts. First, you need to understand that these elements can add energy to your logo or make it dull, so it's important to choose them carefully.
Do you know the meaning of colors? For example, purple is associated with luxury, and orange is often associated with entertainment. Similarly, take a look at the different fonts for your logo.
There is no denying that it's hard to choose because there are so many! First, decide if you need a serif font or a san serif font, then try them out. Like colors, the font you choose reflects your personality.
It's Time to Sketch
Now that you have clear about everything — brand values, type of logo, colors, and fonts — it's time to grab a pencil and start sketching out the ideas you have in your mind about your brand's custom logo design. If you don't know how to begin, do watch some tutorials or take help from DIY logo maker.
Create Different Versions
We suggest you try multiple designs instead of just sticking to the first sketch. The more versions you have in your hand, the easier it becomes for you to use your logo. Besides, the primary reason behind creating different versions is your logo is used everywhere, from billboards to favicons. So don't take this activity as a time killer as it will help you get the best for your company.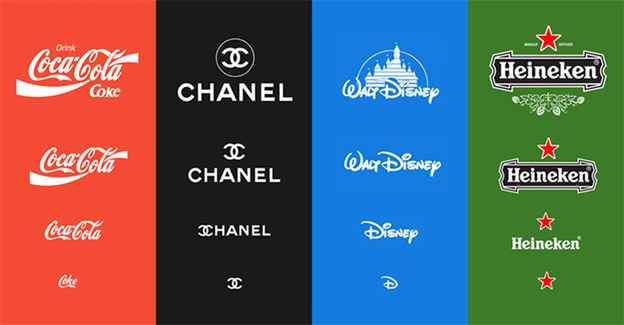 Include All Details in Your Brand Guide
Once you create a custom logo design, note down all the details in your brand guide. These details include your brand values, inspirations, colors, and fonts. Besides, you can also write down the details of different versions of your logo so that you know which version to use when it comes to various mediums.