Do you own a well-established business and want to create a popular brand name? This is when you combine a few letters taken from the owner's name or the firm's name to fabricate a classic symbol to represent it. This symbol is famous by the name of Monogram and anyone can design a monogram using the free monogram maker online.
Let's get some hands-on information about how to fabricate the monogram designs and the various tools available online using which you can easily design your brand's motif in just a few minutes.
What is a Monogram?
A simple symbol that is recognizable to represent a particular brand, property or any personal belonging is known as a Monogram. Originated in 350 BC, Monograms are extensively designed by taking the first or more initial letters to bring a unique name individual or organization or any significant product in the light. Nowadays, it has become a renowned practice and people look for custom monogram designs to provide a special identifiable symbol to your brand.
Popular Monogram Styles that are in Trend
Owing to the far-spread popularity of monogram designs, there is a huge variety of monogram styles that can be implemented without any hassle. These are loved by all and anyone can design a monogram for free. But first let us have a look at some popular monogram styles given below:
Geometric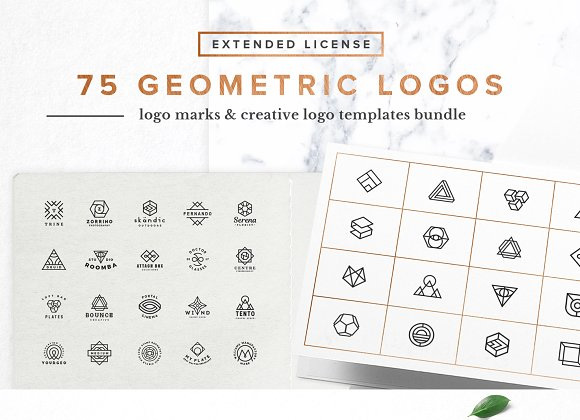 This is a commonly used style nowadays, all the letters are aligned in a particular shape such as a circle, rectangle, hexagon or any other polygon. All these letters are confined in the outlined shape and then, used accordingly.
Rustic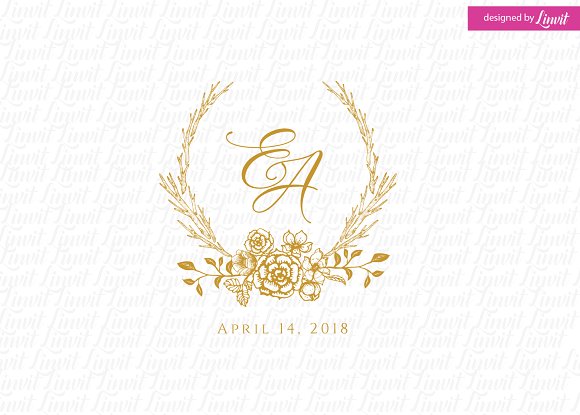 The rustic style is not bound in strict lines and is an imperfect style that finds a useful application in travel or environment-related businesses.
Vintage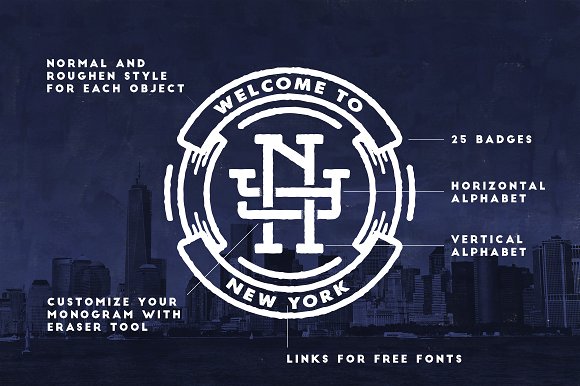 A perfect texture along with elegant intricate design is what describes the Vintage monogram designs. These are used extensively to impart an authentic look and feel to the letters.
Minimal Calligraphic

Creativity at its best is the key to the calligraphic style. You will find many designs depending upon the event type and occasions. It adds a personal touch to the brand name.
Floral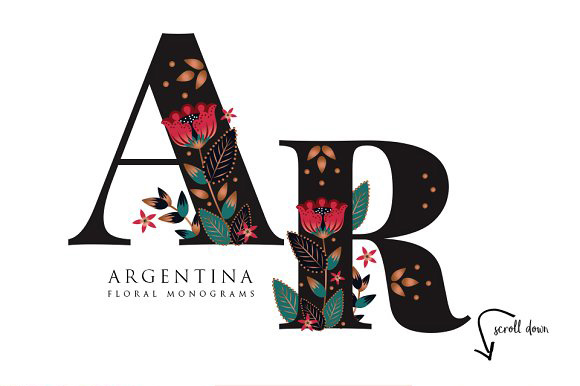 Flowers are always the first choice to provide a classic highlight to the brand symbol. A pinch of leaves and flowers only lead to adding more charm to the natural aspect of the letters.
Varsity Monogram Designs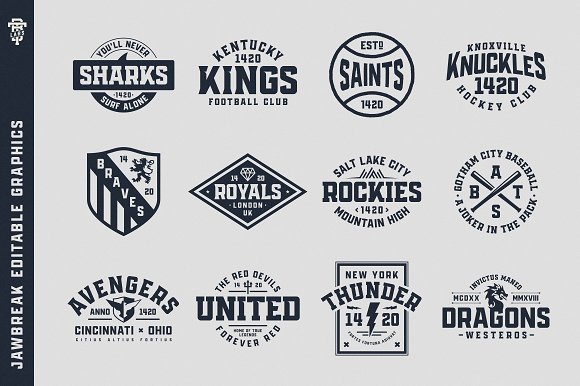 Many sports and fashion brands make use of this simple yet eye-catchy monogram design style that will leave a professional mark on your mind.
Different Types of Monograms Designs
After styles, there is an enriching collection of the types of monograms. You can check them before going for your personalized monogram:
Script Based Monograms: These are the designs where the different letters are placed in such a way that their script doesn't touch any adjacent letter.
Circle Monograms: In this type, all the letters are arranged in a way that they tend to resemble a circular shape. You may even add a border or some solid background.
Block Monograms: The monogram holds a block shape, without any specific border. Letters align themselves to fit a block that may be a rectangle or square but not a particular shape.
Lettering Monograms: These consist of a single letter in decorated or abstract form and a group of letters that represent the design accordingly.
How to Design a Monogram in the right way
Remember a monogram should be designed in such a way that it is telling your story. It is not just a process of overlapping a few initials and let them sink, these are the letters to represent your brand to the world. So, follow the keep rule: Creativity, Simplicity, and Typography. Choose your favorite typography and start by a simple arrangement of letters and then, add creatively decorate them to create the final amazing monogram.
This video given below describes it in the best way:
Easy-Peasy Monogram Design Creation Tips & Tricks
Given below are some useful tips and tricks to design your own monogram. Let's have a look at these ultimate monogram rules and tips:
Keep it simple and smooth: Remember, the key to a perfect monogram design is Simplicity. When you design a monogram, do not overcrowd it with more details and space. Give the letters some space.
Choose Right Typography: Believe it or not, selecting the right font and its size is crucial. You don't want to create a non-readable monogram. Subtle typography combined with a perfect size is the key to it.
Play Around, Be Creative: Add uniqueness to your monogram by innovating it from your own mind. No copying around.
Select a Perfect Color: A Mono-colored or multi-colored depends upon you but don't just create a hotchpotch. Search the colors wisely from the color palette and then, design it.
Use vector format: Want no quality issues? Go for Vector format only! Whatever is the size or style, a vector retains it till the final print.
Now keep practicing this art and once you become a pro at monogram creation, check out some logo design contest sites to participate and showcase your talent to the world.
Best Free and Premium Monogram Design Generator & Tools Available
Just as the best custom logo design services, there are several ways to generate your monogram design quickly that has both quality and creativity. Let's have a look at some of these high-end monogram generator online for free: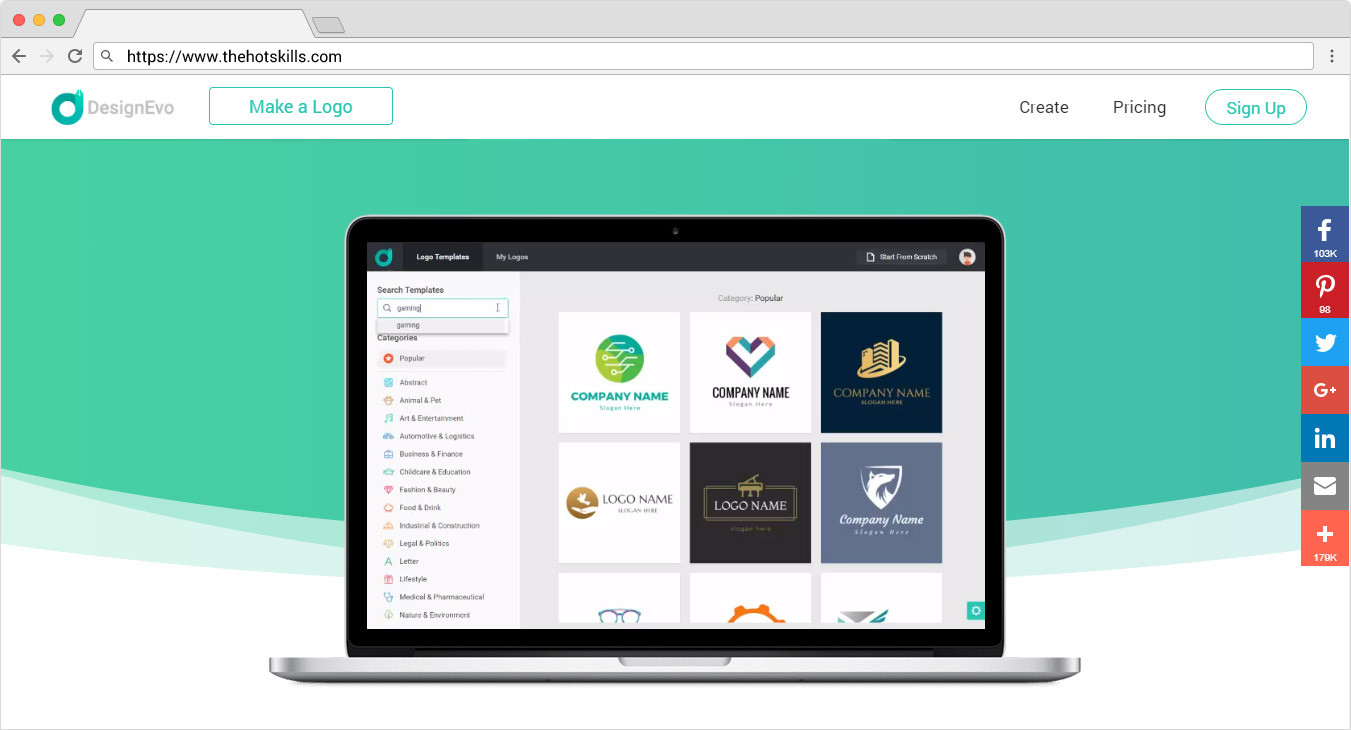 This online tool is used to create a simple and straightforward logo design. Known to provide a convenient experience for the users, DesignEvo has the best packages to suit your needs. For free users, you will get a simple package that goes well with your one-time use. For regular use, you can pay the one-time fee and have access to their unlimited lifetime support tools.
Chicfetti – Make your own monograms using this free online maker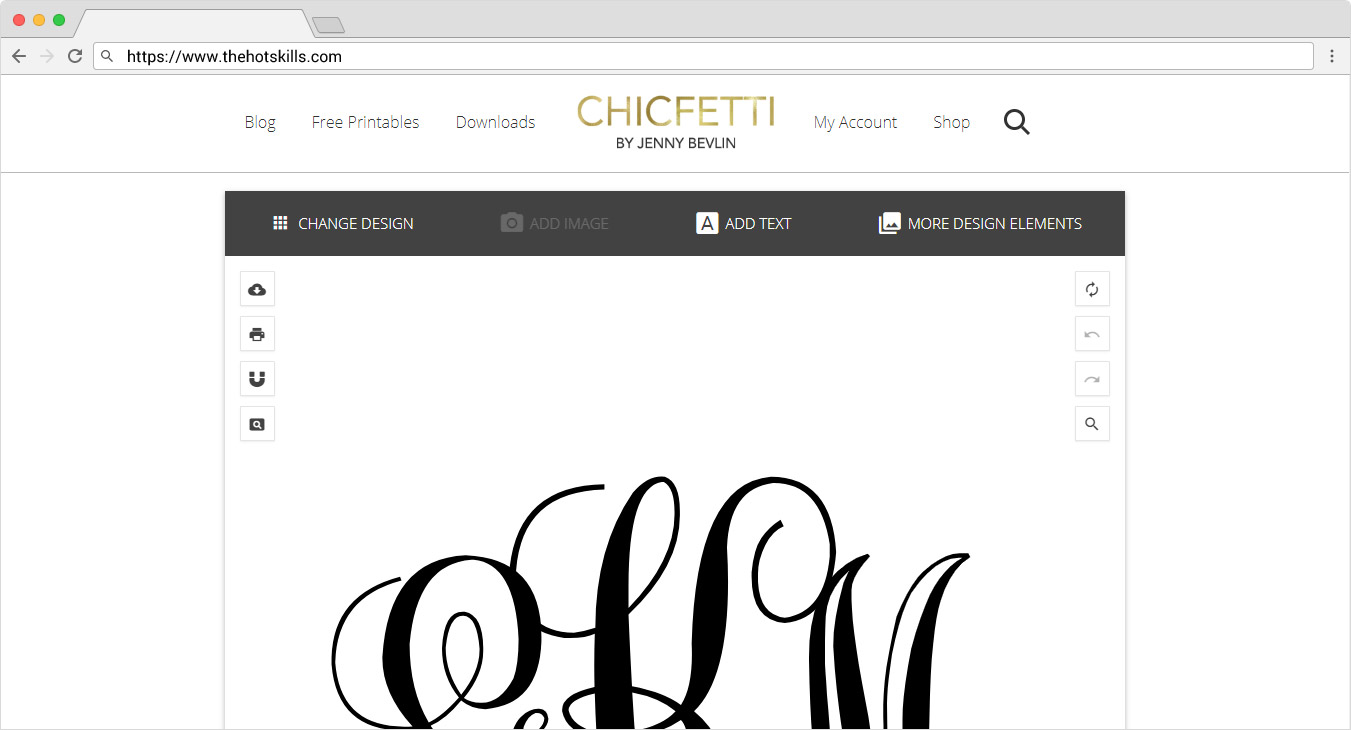 As the name suggests, if you are looking for designing some chic monogram designs, Chicfetti.com is the perfect platform for your need. It is loaded with 6 basic design formats along with 3 other styles to suit your need. There is an option to put in some more images or text that will add a touch of different design elements on the go.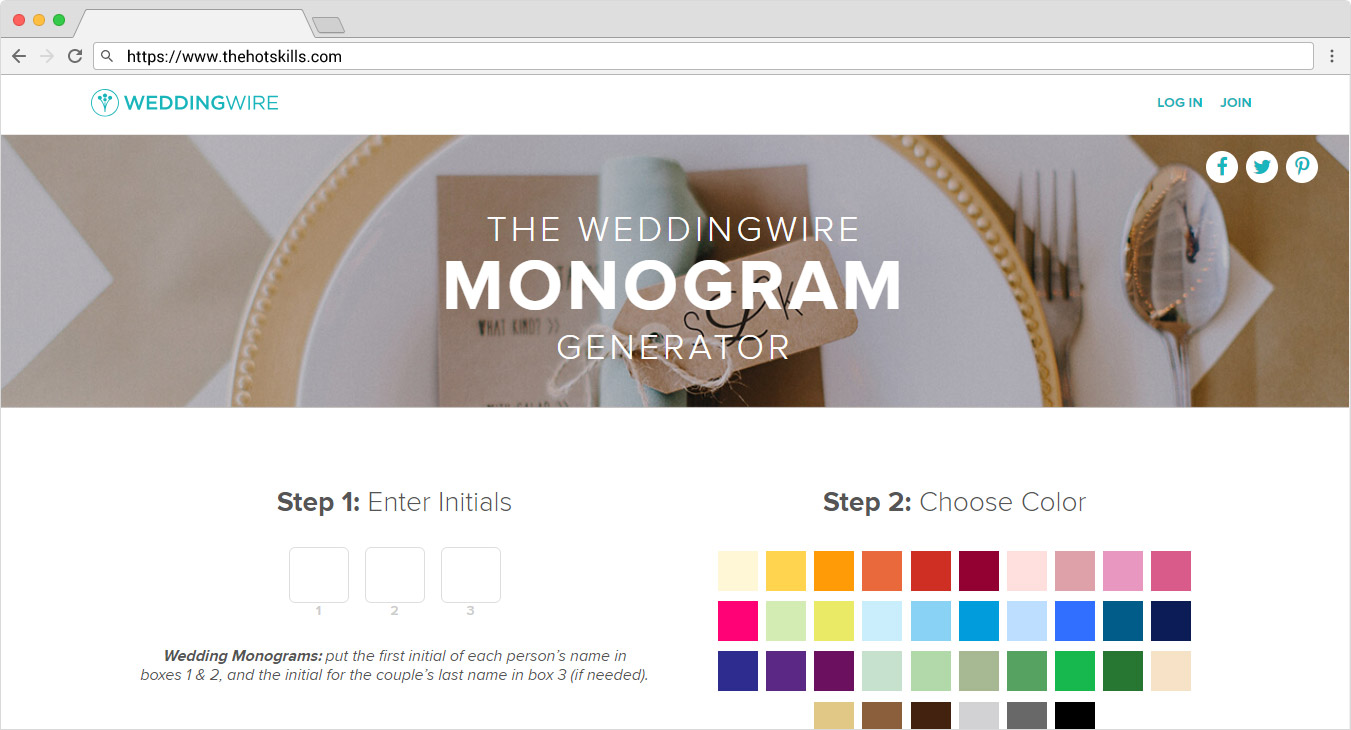 WeddingWire is a free monogram generator where you get equipped with 40 monogram design ideas as well as 36 colors to work with them. Using these, you can fabricate a high-resolution monogram for yourself. You can also share your designed monogram with others on various social networks.
Get Some Monogram Fonts Ideas Here
When designing your own monogram design, it is essential to look for a great font that matches the idea of the brand and go well with the overall idea. Your journey to becoming a professional monogram generator starts with the experimenting. Search for several free and paid font styles and use them to create your best design.
Given below are top 6 free monogram fonts that go along for different business niche:
1. Monogram KK
2. Comfortaa
3. Cursif
4. Above
5. Bittersweet
6. Landsdowne
Monogram Design Templates
Make use of some amazing monogram templates available on different websites such as Etsy, Freepik etc. to get a base for designing your monogram. You need to find an engaging and lively design template that will be suitable to cater to your requirements and come out with a beautiful monogram design.
Let me share some intriguing websites where you can find some first-class monogram design templates that will work best in describing your business: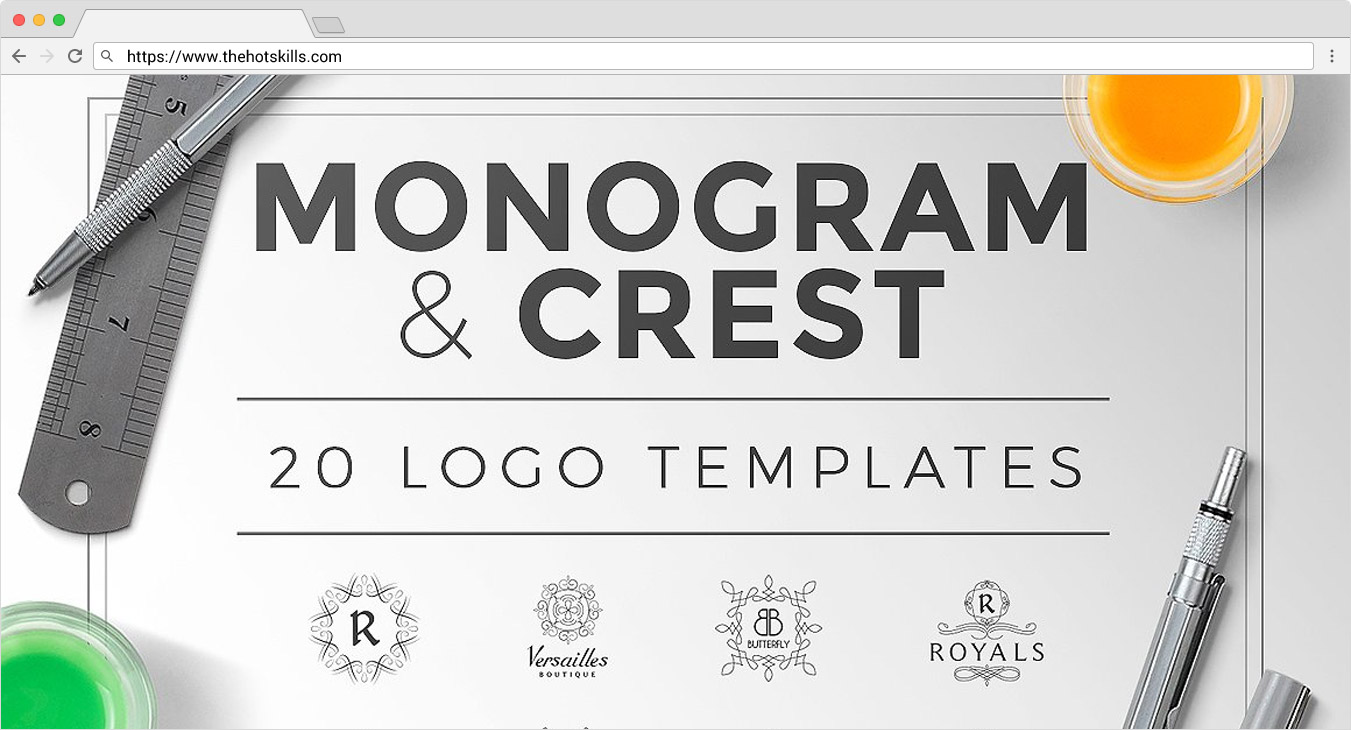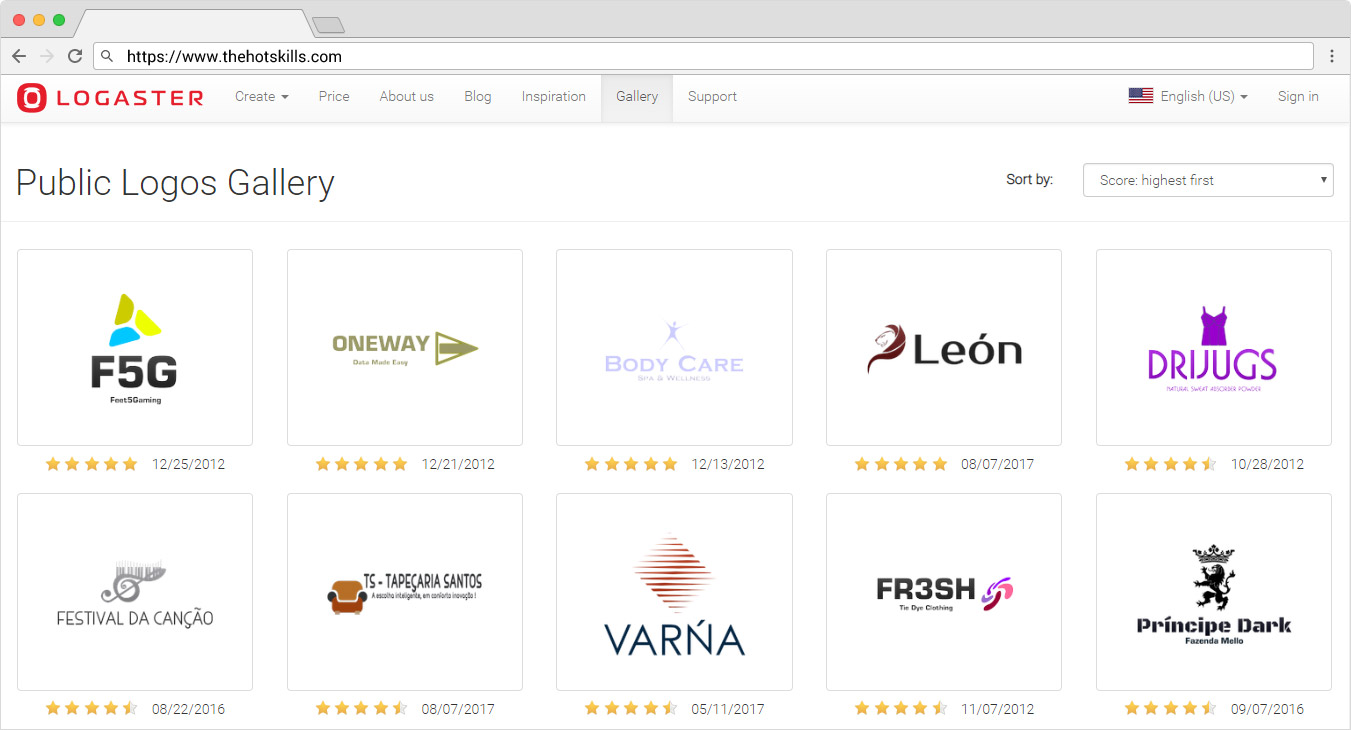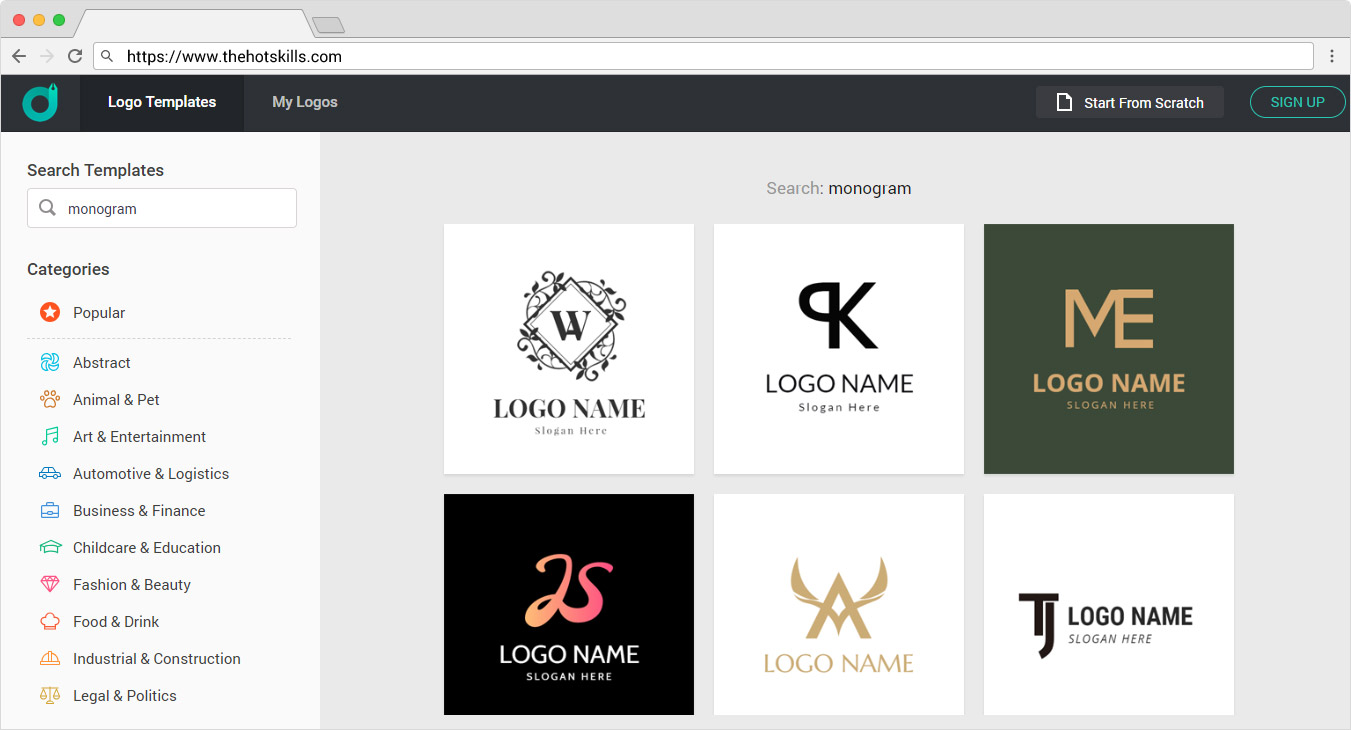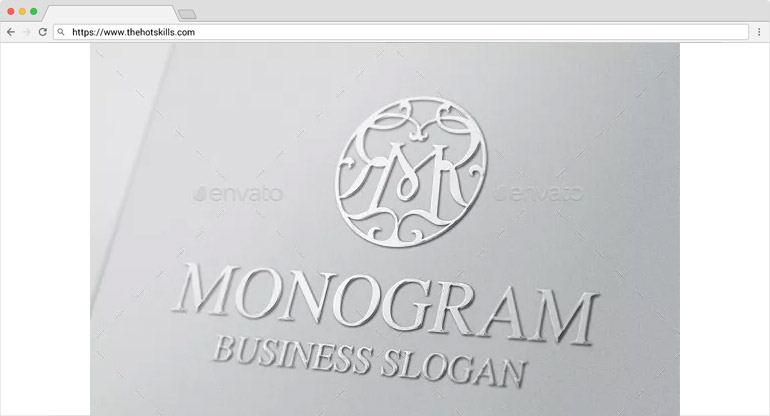 Pinterest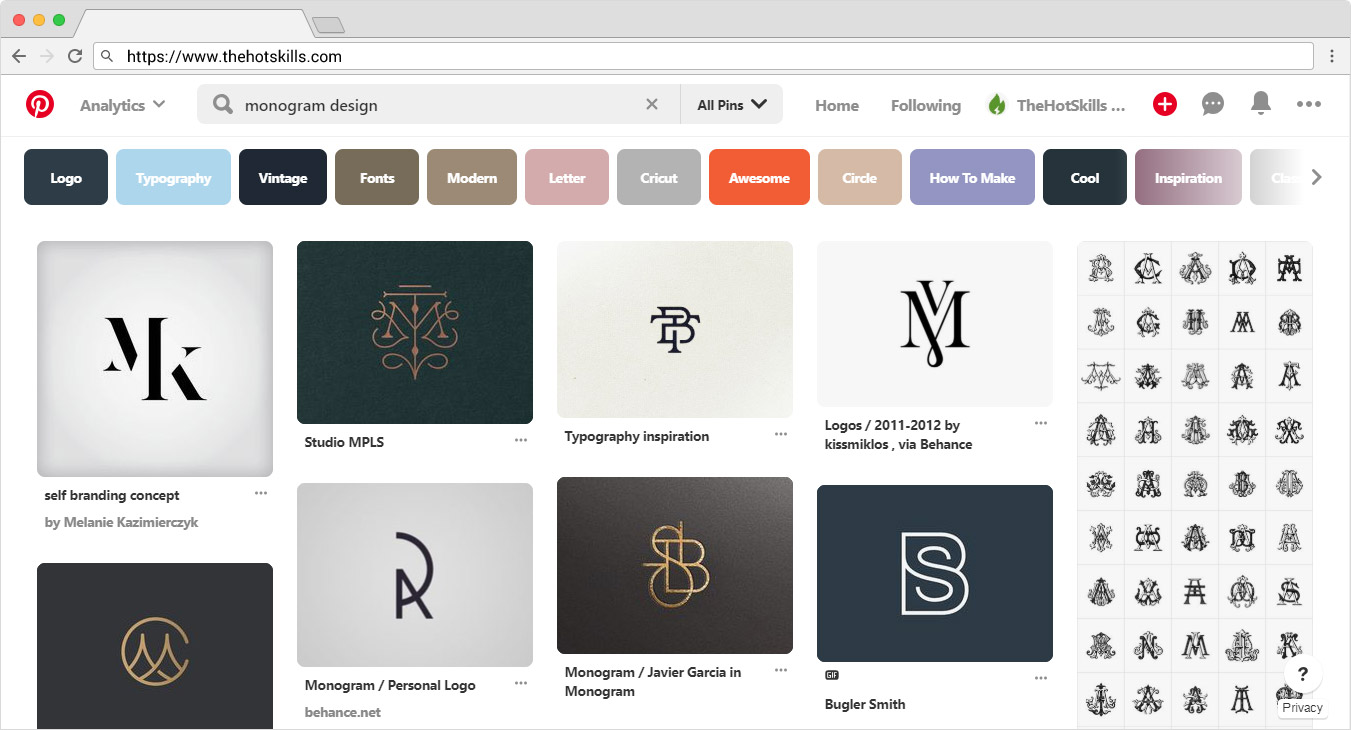 Find Monogram Designs Online to Create Your Design
Not just design templates, you can take also take monogram design inspiration from some free monogram designs available online. There are numerous websites that provide you with your specific design in an apt way. However, to select the right monogram design from this bundle of free designs is a herculean task. For making this task a little easier, check out these free monogram designs available, but don't end your search here.
Therefore, one must conduct proper research first and then, shortlist 2-3 designs out of the free designs available and then, start adding your own creativity to craft a well-defined symbol for your business.
Freepik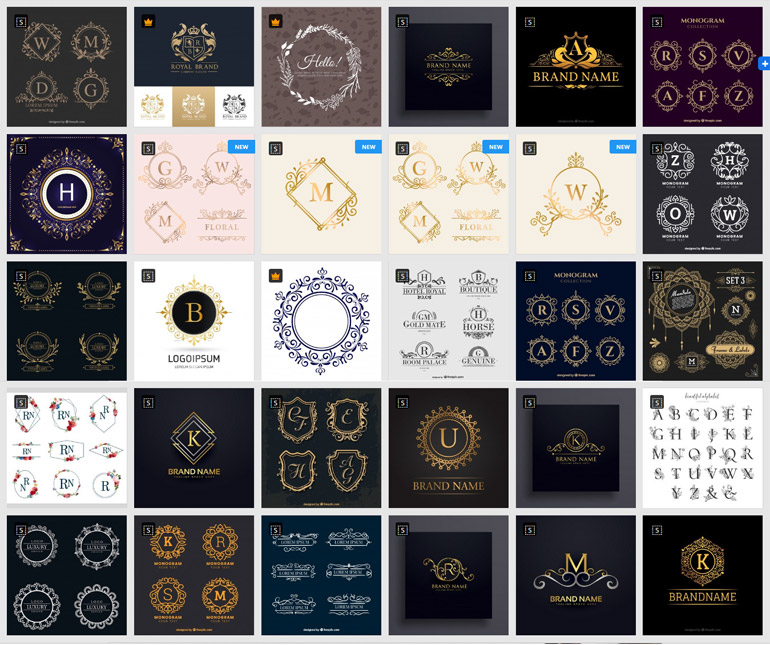 Circle Monogram Badges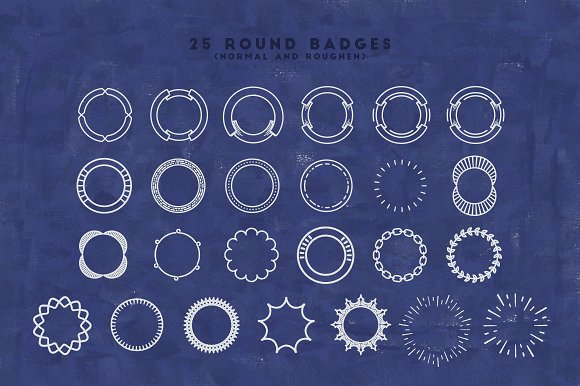 minimal monogram graphics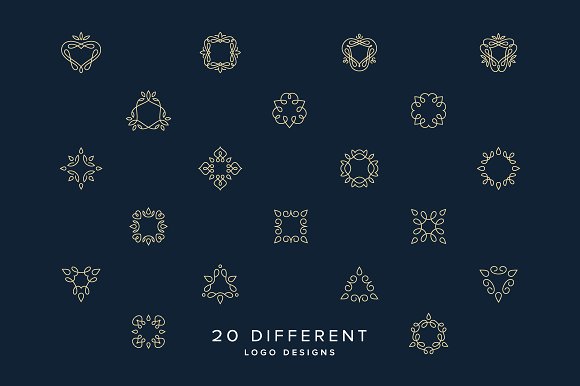 Monogram Frames Craft Shapes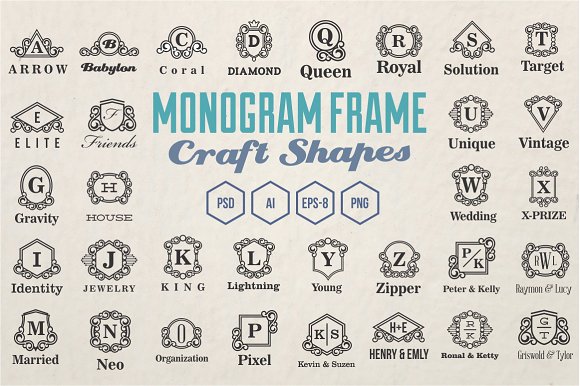 Check Latest Monogram Design Ideas & Inspiration
As you have already known by now how important is it to look out for some perfect monogram design ideas. Like you see several elegant WordPress themes when designing your website, you can check a plethora of designs for your custom monogram online. Expand your search to different monogram designs just as you want your website to have. It will make you realize the latest trends in monograms and how you can get your best monogram designs in a perfect way. When you have multiple options, you can customize your selection well and on-time.
Wrapping Up
To recapitulate, Monograms are the best way to give proper representation to your business. A simple letter combination makes your business have an ultimate symbol that describes your work in an organized way.
So, what are you waiting for? Get all the essential design elements and pen down your first monogram design by using the online monogram maker for free today! Don't forget to share your designed monogram link below.