Today, we have best online mockup generator for you to impress your client. These online mockup generators help you to improve your design workflow speed. Once you complete the web design or mobile app with prototyping tools, you have to present to the client. But your presentation should be impressive. Here free online mockup generator helps a lot.
Most of the designers use freebies mockup to showcase the design. There are many websites to free mockup download and searching for the right PSD mockup is time-consuming.
Explore the best mockup to show projects in realistic environments quickly. And if you are a marketing person or a business owner and don't know how to use Photoshop then these tools are perfect for you.
Instead of opening Photoshop, you can use mockup generators. These generator are easy to use, select your favorite beautiful product mockup, upload design screenshot, and download the professional looking design.
What is a Mockup?
Mockup is a full-size model of a design or device used for presentations, or other purposes. Mockup helps showing off how your design will actually look like when it will be put out into the real product or world.
Depending on your skills and time you can go for the process of creating your own mockup using dedicated graphics software such as Adobe Illustrator or Photoshop but sometimes you might be better of using more basic tools like Placeit.
What is a mockup generator?
A mockup generator is a mockup design tools where you can create mockup online without having graphic design skills or software like Adobe Illustrator and Photoshop. These mockup generator website has a library with thousands of best free mockups. You just need to place your design.
How to use a mockup generator?
Using a mockup generator is easy process. You can use any free product mockup generator from the list given below. But before you start creating mockup, you should have your graphic design ready. Select your favorite product where you want to show off your design. Mockup generator gives you an option to drop your design and your mockup will be ready with in a minute in the image format to download.
Best Product Mockup Generator – Paid
There are lot of mockup creators, cloud driven websites and software available that will allow you to create 2D and 3D mockups in a very short period of time but below one is best.
Placeit – Mockup Generator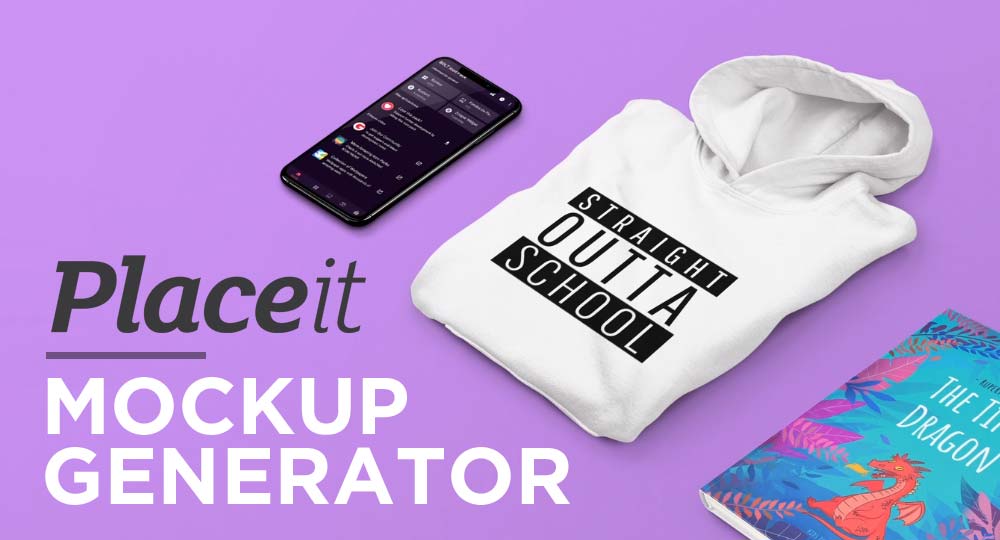 Placeit is very popular and powerfull platform that offers you an incredible diverse mockup library that you can use in combination with this online mockup generator that will do all the work for you. It can help you create every type of mockups like t-shirts, hoodies, mugs, packaging, apparel, iPhone, MacBook devices and much more. If you don't have any graphic design skills, no problem! It's a pretty easy website to use.
Free Online Mockup Generator No Watermark
Here is the list of free online mockup generator tools that will help you create high-quality and beautiful mockups.
Smartmockups – Free Product Mockup Generator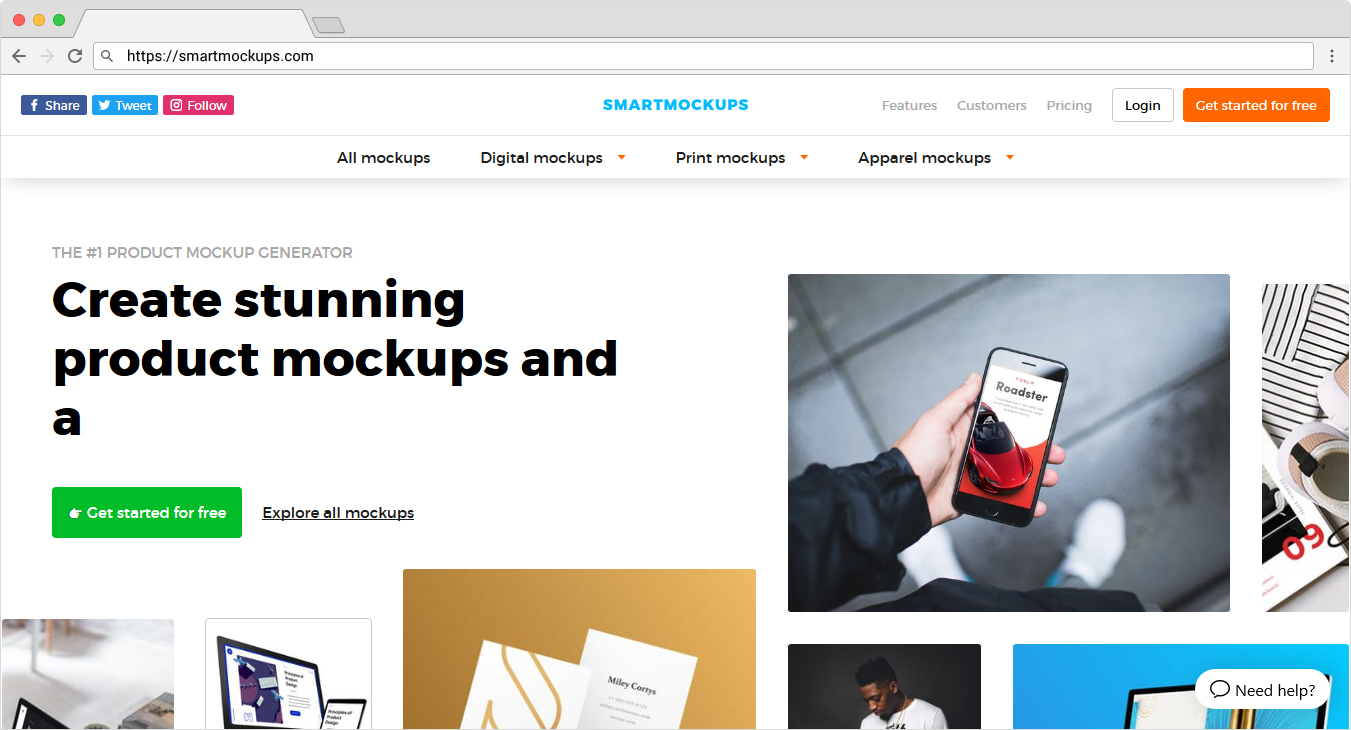 More than 1200 ready to use Digital Mockups of Smartphone, Desktop, Laptop, Screens etc., Print Mockups for Branding, Business Cards, Brochure, Flyers and much more stationery materials and Apparel Mockups of T-Shirts, Hoodies, Caps, etc. available for free. You can easily create stunning product mockups within minutes to win the project.
Get started for free and enjoy less than 200 product mockups with basic features, or start with a premium of $9/mo., and get full access of more than 1200 digital product mockups.
Shotsnapp – Create Beautiful Device Mockup Presentation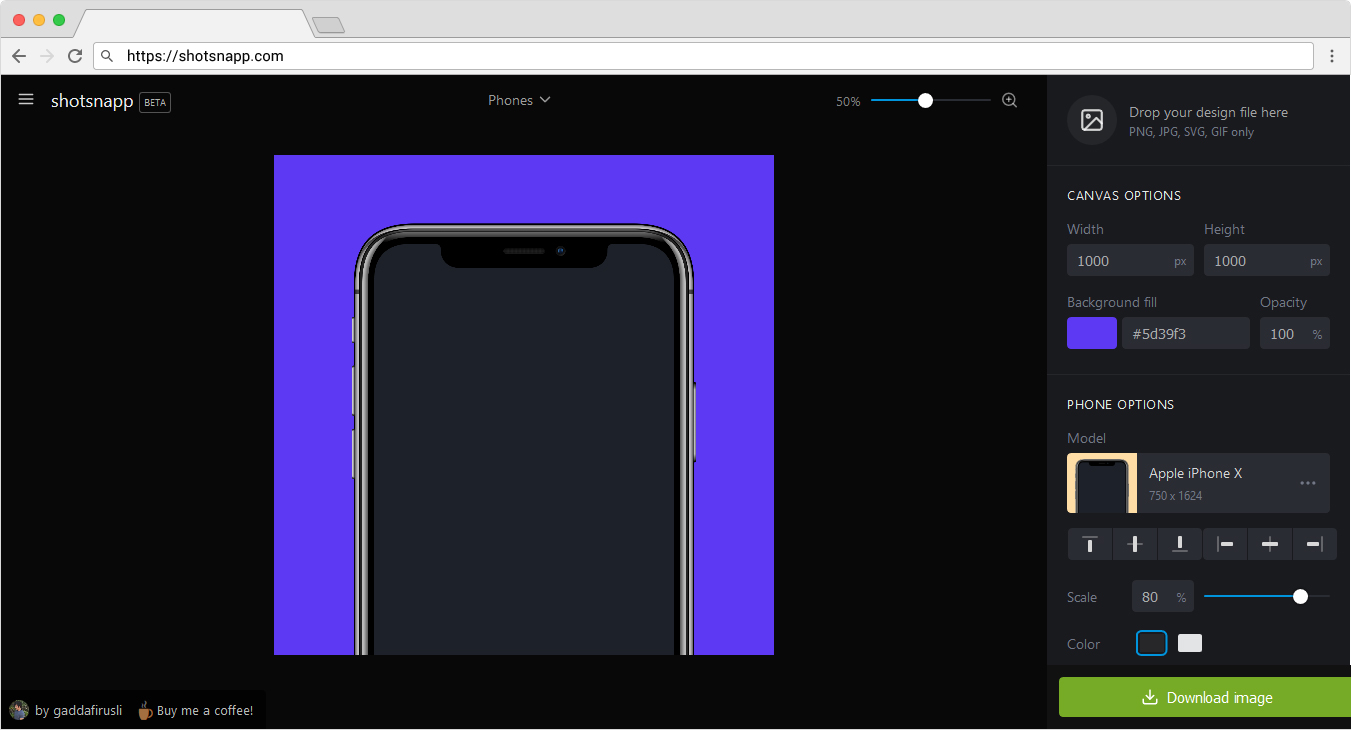 If you need to submit a quick mockup presentation to your client than this tool is perfect for you. Shotsnapp is a simple online tool to generate quickly beautiful and professional mockup presentation for your app and mobile website. For now, Shotsnapp has a beta version to show off mobile app designs and web designs. You can change canvas size, background color, and opacity according to your design choice.
Phone mockups available: iPhone SE, iPhone 8, iPhone X, Samsung Galaxy S8 and Google Pixel 2.
Browser mockups available: Plain, Simple macOS Title Bar, Chrome, and Safari.
Coming soon mockups: Laptops, Tablets, and Wearable.
Vexels Mockup Generator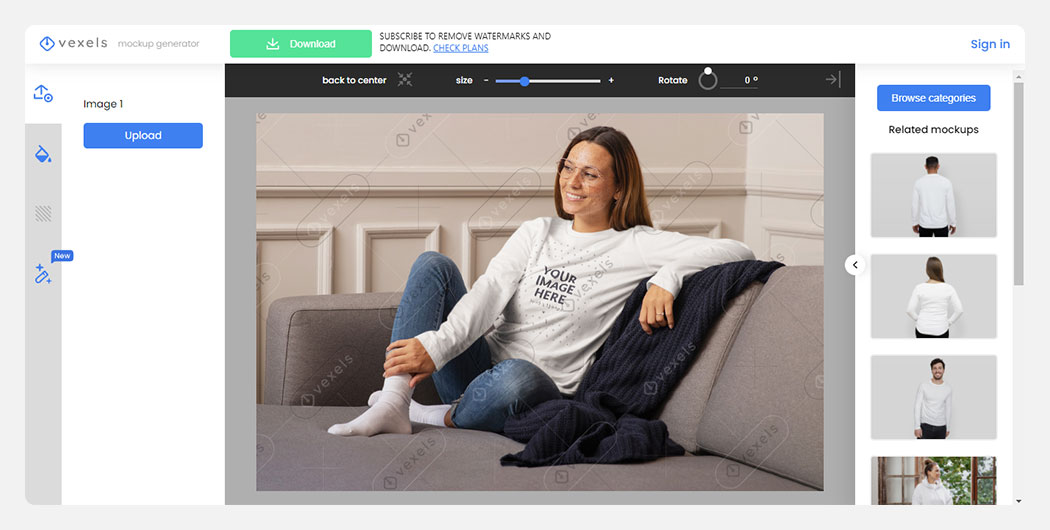 What Vexels lacks in video templates, they make up for it with high-quality mockups for Merch sellers and Design professionals, all of which are made in-house in order to ensure high, cohesive quality across all their mockup options.
Their online mockup generator is pretty easy to use, with a clean interface and a healthy variety of model, product, and composition mockups that cover a wide range of business needs.
They add new mockups every week, so be sure to check them out often. Oh, and you can try out their online generator for free!
MockupsJar – Free Mockup Generator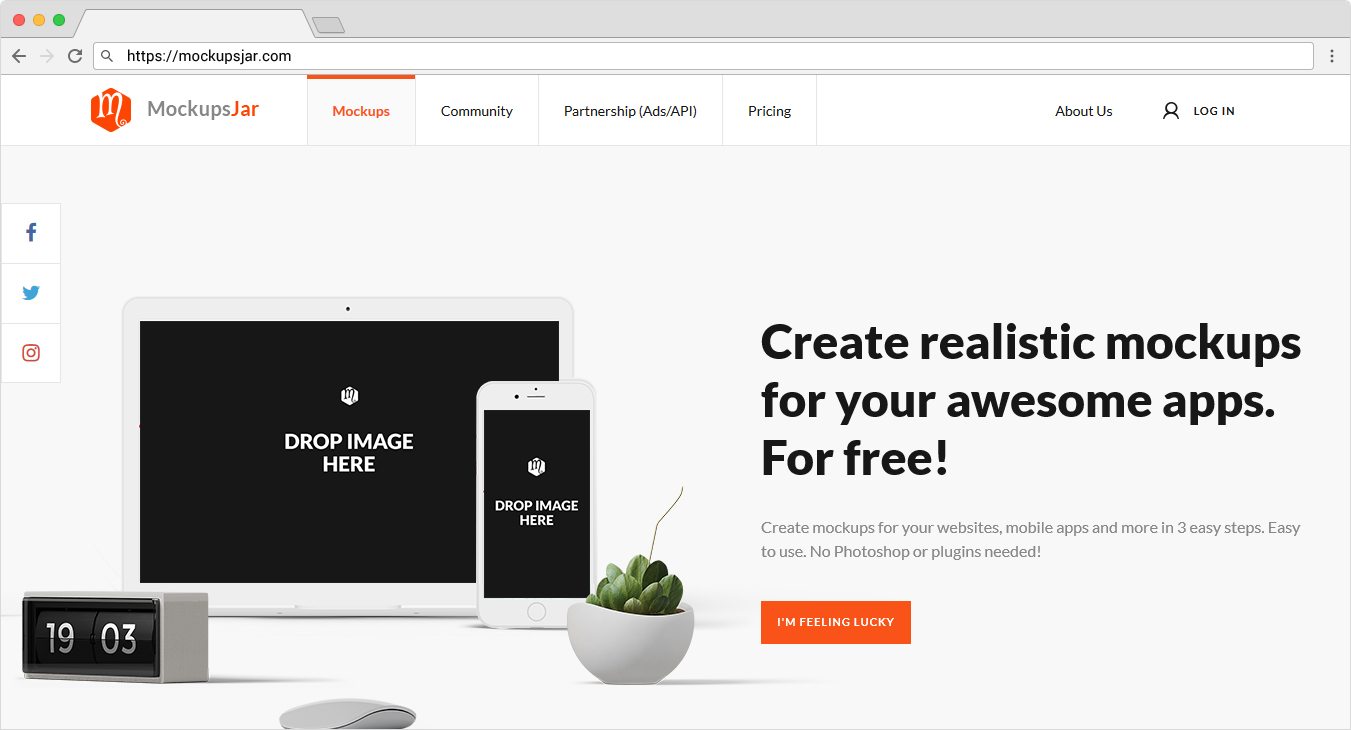 MockupsJar allows you to create realistic mockups for your apps, web designs, branding, and much more. There are 450+ product and device mockups available with 4x resolutions. If you are a designer or a company, you can start with the subscription plan of €5/month and get the access of unlimited downloads of mockups without watermark.
MockUPhone – Free Screenshots Device Mockups Generator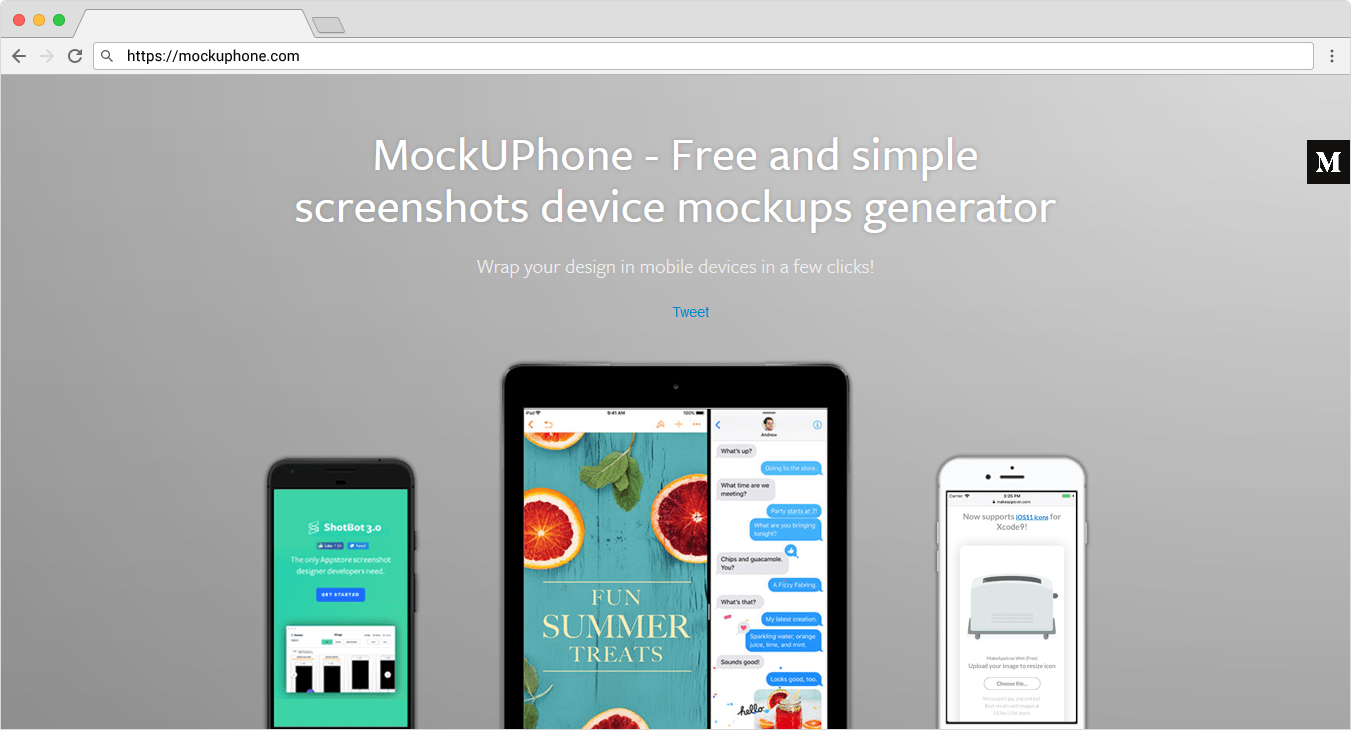 A useful tool for mobile apps makers. Almost all versions of iOS, Android, Window Phone, Desktop, Laptop and TV mockups available on MockUPhone. Generate quickly mockup for your design in a few clicks. Just pick your device mockup, drop your design in given recommended size and download the screenshot. That's it. It's Free. Enjoy!
Mockuper – Free Custom Mockup Generator App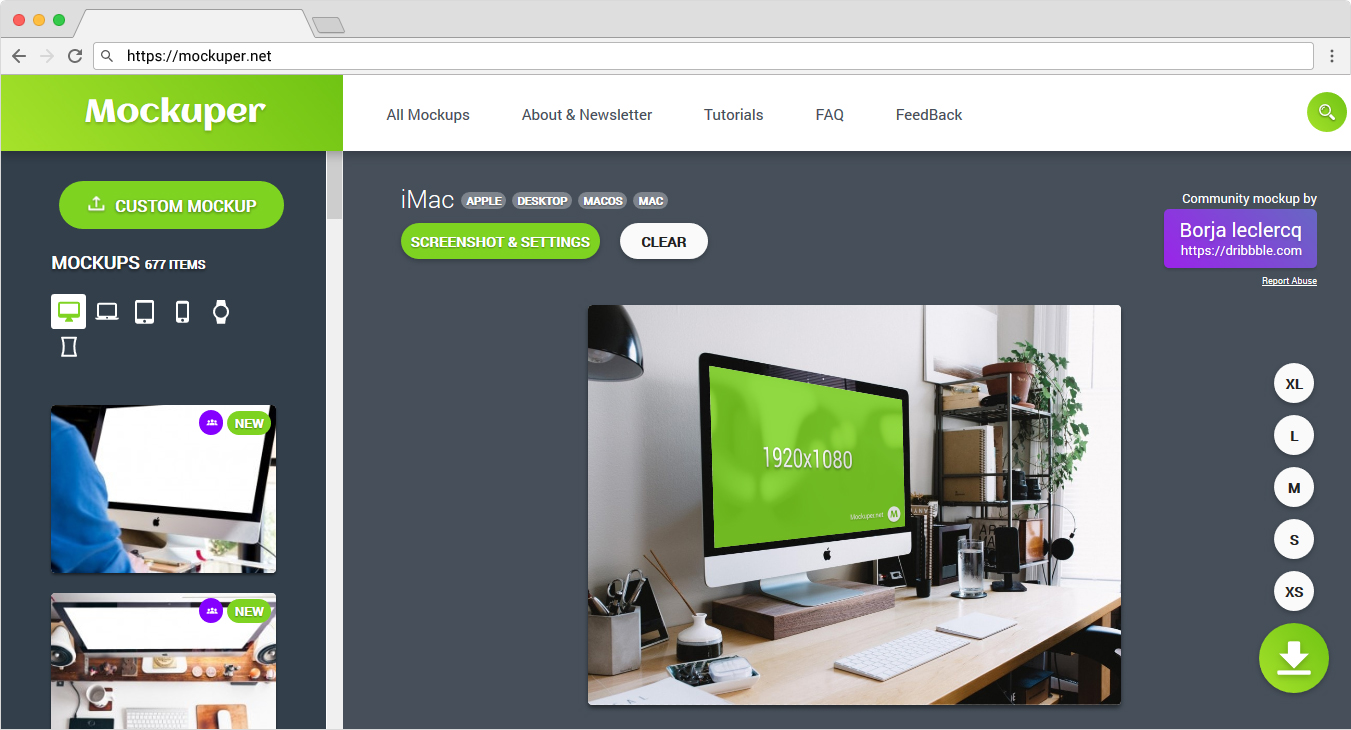 If you're looking for device mockups on hand, on a table, with women, with men, with a coffee cup, with amazing backgrounds and, custom designs then use this tool. More than 670+ amazing mockups available to use right away for free. Using Mockuper tool is easy, just select the mockup you want, drop your design, download the image and show off to your client.
Screenpeek – Paste URL, Create Mockups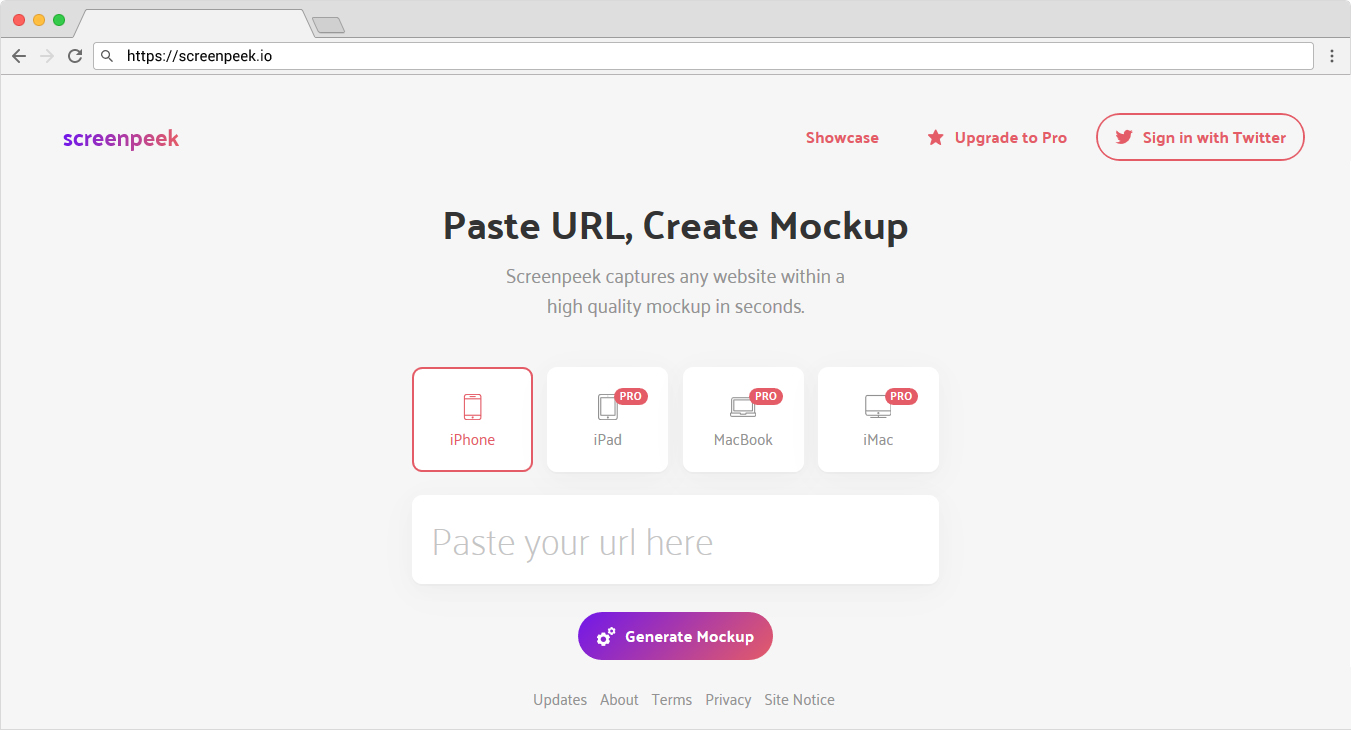 Screenpeek is a simple and easy to use tool to create mockups in seconds. The Screenpick will capture the screenshot of the given URL and display the same in various devices like iPhone mockups, iPad mockups, MacBook Mockups and, iMac Mockups. Currently, creating a mockup for iPhone is free and others available in PRO. You have to upgrade to Pro to unlock all devices and download all mockups in full resolution.
Upgrade to Pro – Get 50% discount now.
Cleanmock – Create Clean Mockups for Free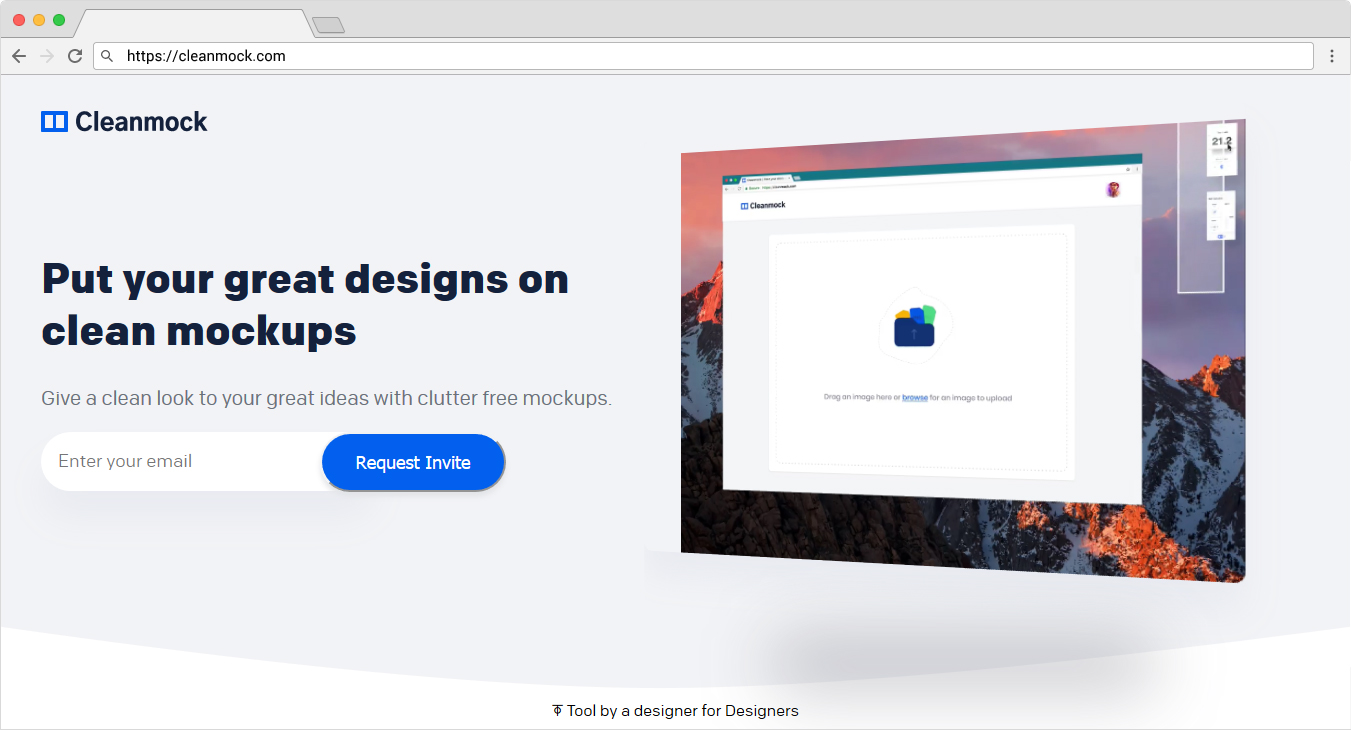 A tool by a designer for designers. If you love clean, flat or minimalist designs, you should try this tool. There are no devices available in the mockups. But there are many great ideas to showcase your design on different prospects with a clean look.
A great feature: Normally other tools allow a mockup for the single screenshot. But with Cleanmock you can use multi-screens of your app design in a single mockup. You should try this tool. Access available on request invite.
Magic Mockups – Free Real-Life Mockup Generator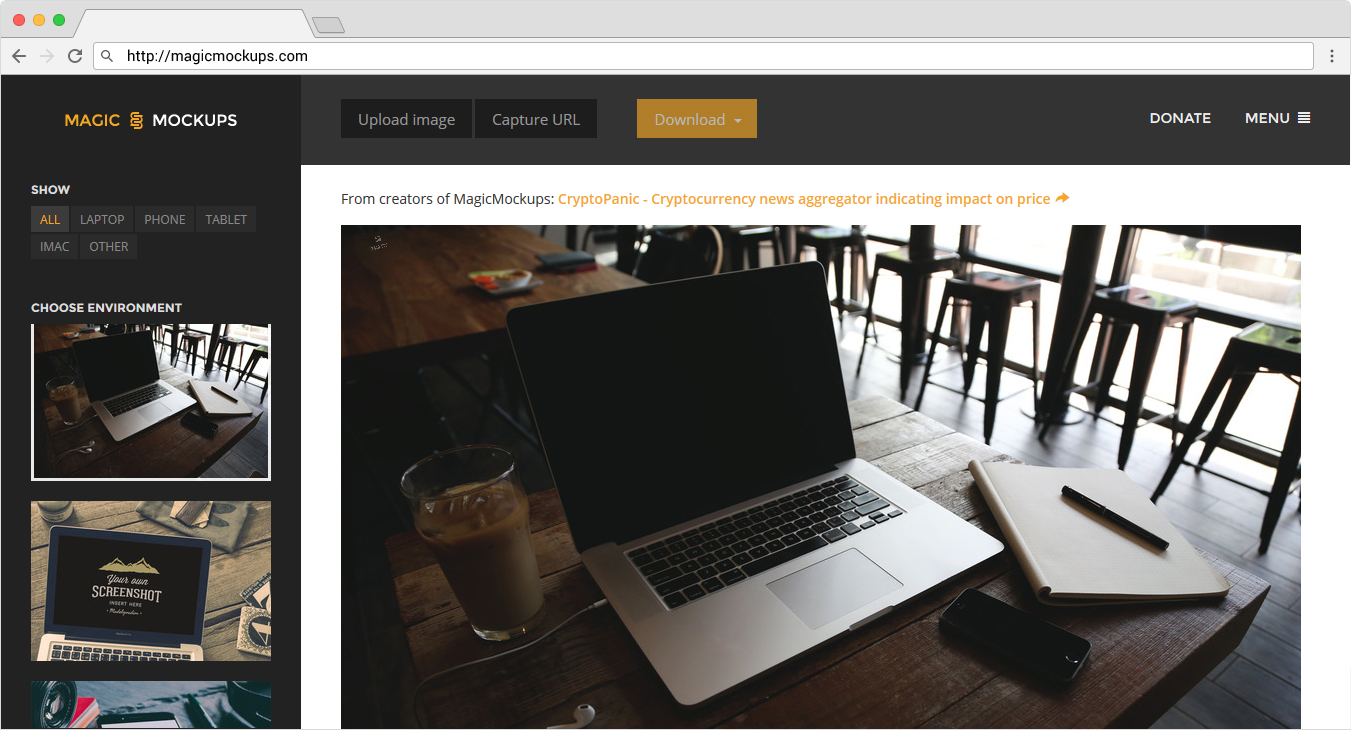 Place your product in the realistic environment and make your presentation and design showcase more real and, interesting. This free online mockup generator is a perfect tool to see how app/product designs fit in the real-world environment. All the mockups are available for free for non-commercial or commercial use. No copyright, no attribution needed.
Getting started with Magic Mockups is easy. Choose the environment as per your choice. Upload your screenshot or design image. Download size for the final mockup image.
Screely – Generate Beautiful Mockups

Turn your website screenshot into a beautiful design mockup without using any template. Screely allows you to choose between different mockup browser windows. Mockups available: browser windows, plain windows, and no windows for just a nice background. Screely automatically selects the background color that suits your image.
For now Screely available for free because it is currently still in beta. Give it a try!
Mediamodifier – Free Mockup Generator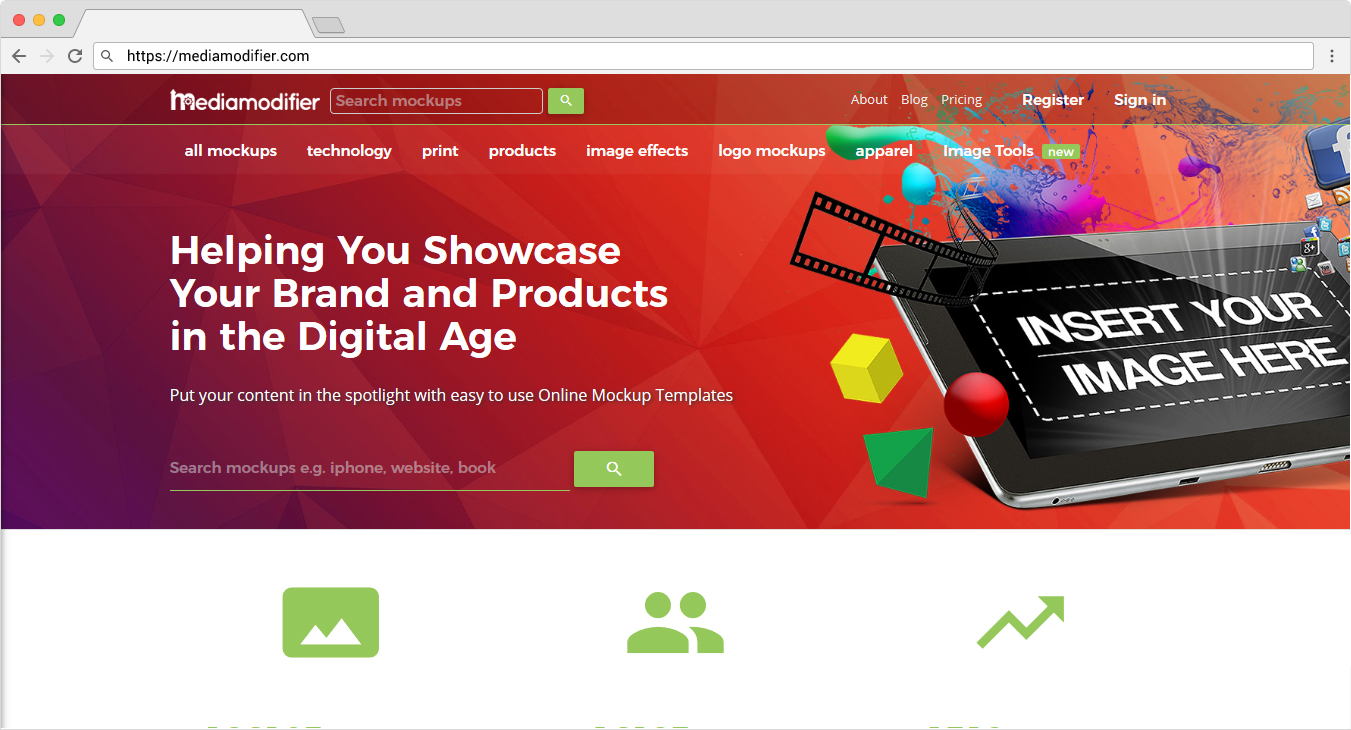 Mediamodifier is a free online mockup generator tool that helps designers, advertisers, and business owners to quickly visualize the ideas. There is more than 1300 mockup available to download. You will find almost every product mockup from logo mockup to any device mockup here.
You can start with free, where you will get the image limit 400x300px with unlimited downloads. More you will get book cover mockup generator, T-Shirt mockup templates, logo mockups, branding mockup templates, business card mockups, iPhone mockups, MacBook mockups and much more.
Dunnnk – Generate Product Mockups for Free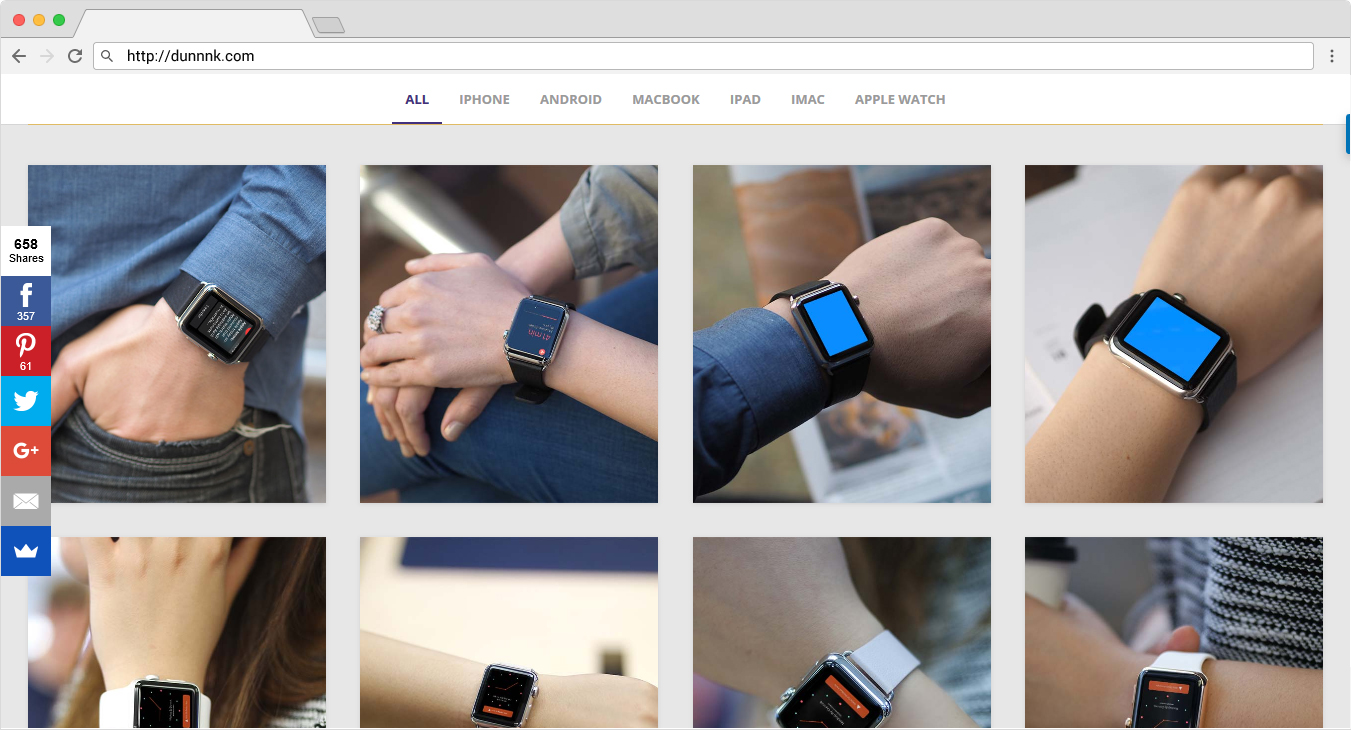 Dunnnk is the best free online mockup tool that generates beautiful real-life mockups. You will find all devices mockups like iPhone, Android, MacBook, iPad, iMac, and Apple Watch Mockups here. All real-life mockup templates are beautiful and eye-catchy that grabs attention. Some mockups are available in PSD format to download.
Mobile Mockup – Create a Beautiful Mobile Mockups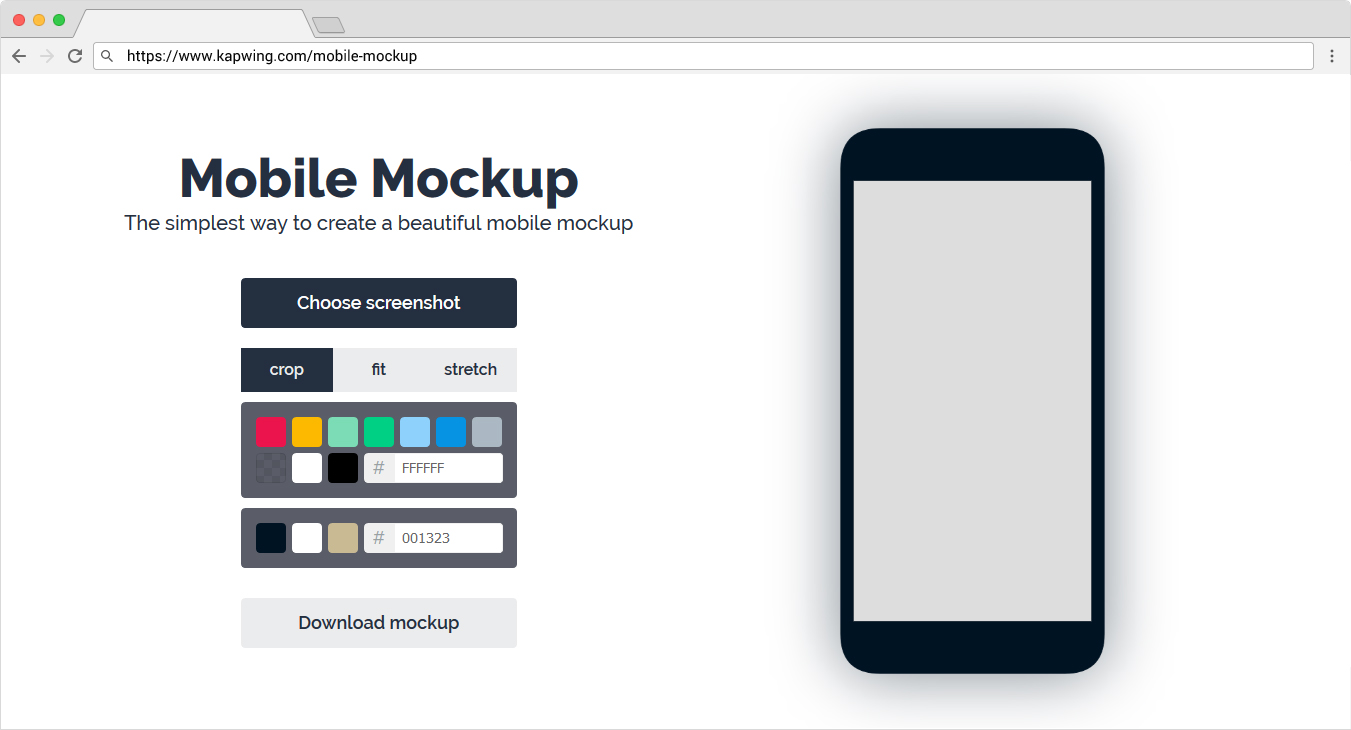 Kapwing creates the simplest way to create a beautiful mobile mockup. Here are simple steps: Choose a screenshot to use as your mockup. Any size will work. In order to customize your mockup, select the background color and the phone frame. You can also enter a custom color. Click "Download" to save the final mockup. That's it!
MockupEditor – Online Mockup Scene Creator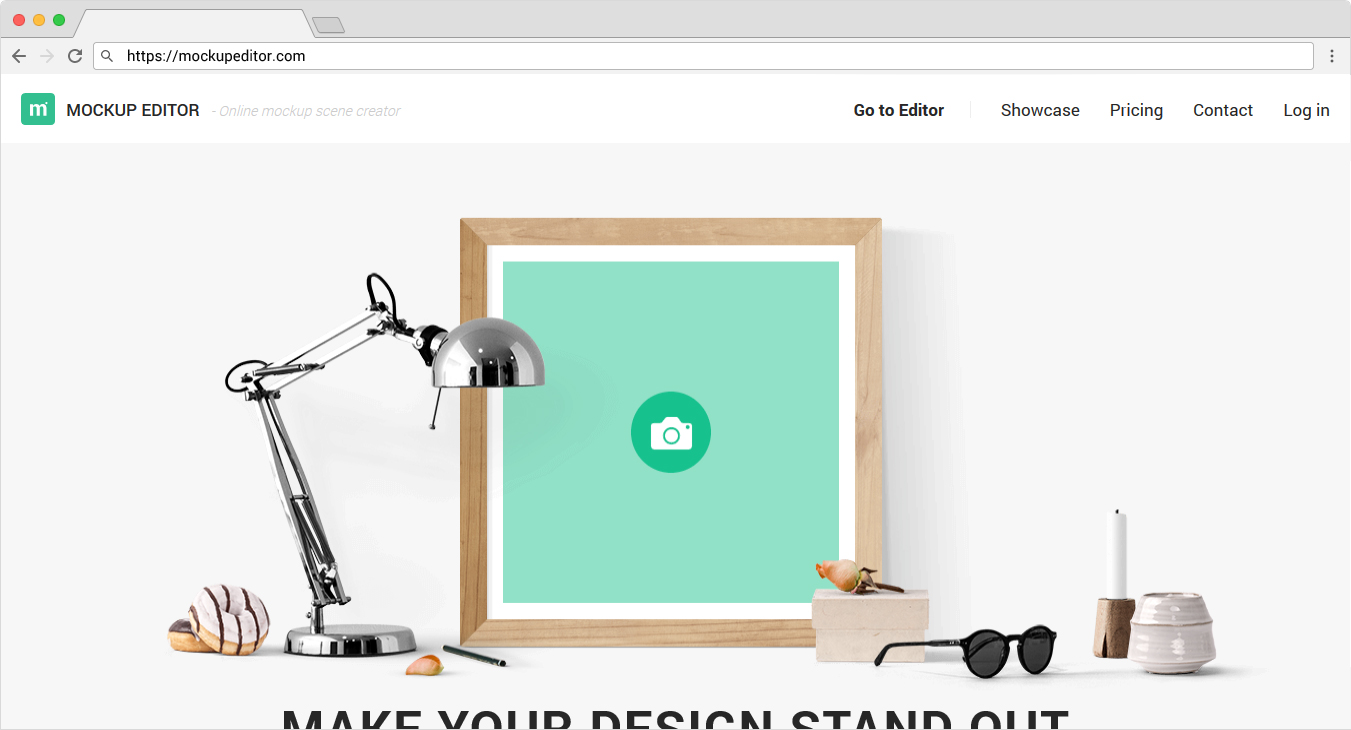 Are you designer, painter or an artist? Do you love the scene, photo frames, posters, and canvas? Check out MockupEditor now. Add your designs to the premade scene and make your design stand out. The pro feature allows you to download scene in 5184 x 3456px and export directly to Etsy.com. It creates any poster frame in the exact size you need. There are lots of styles available to choose from.
Mockuuups Studio – Generate Mockups in a Second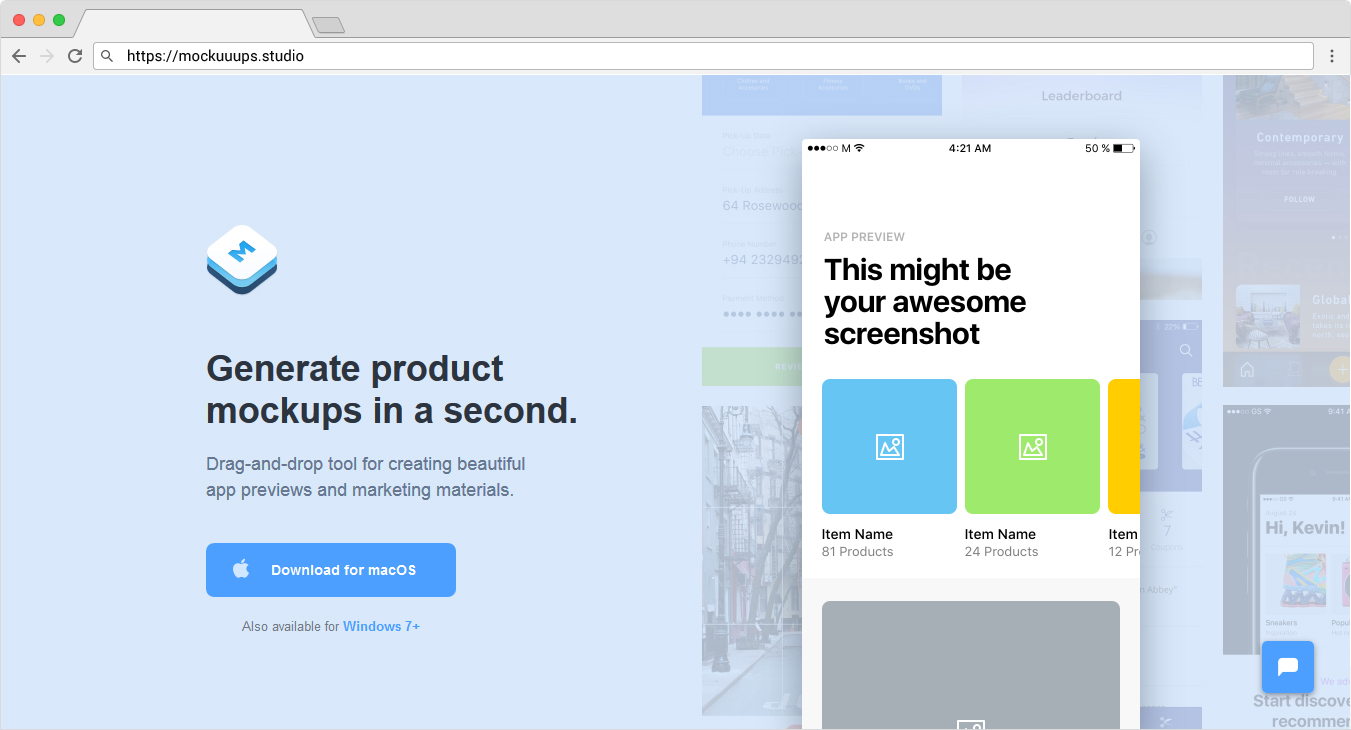 Another best drag and drop tool for creating beautiful mobile app presentations. This tool creates stunning visuals which help you boost engagement on social and marketing campaign. Mockuuups Studio is a super easy mockup generator for macOS and Windows with more than 300 high-quality mockups.
It's time to impress your client. Use Mockuuups Studio for free or unlock the premium for $9/month. Download now!
Dimmy Club – Device Mockup Generator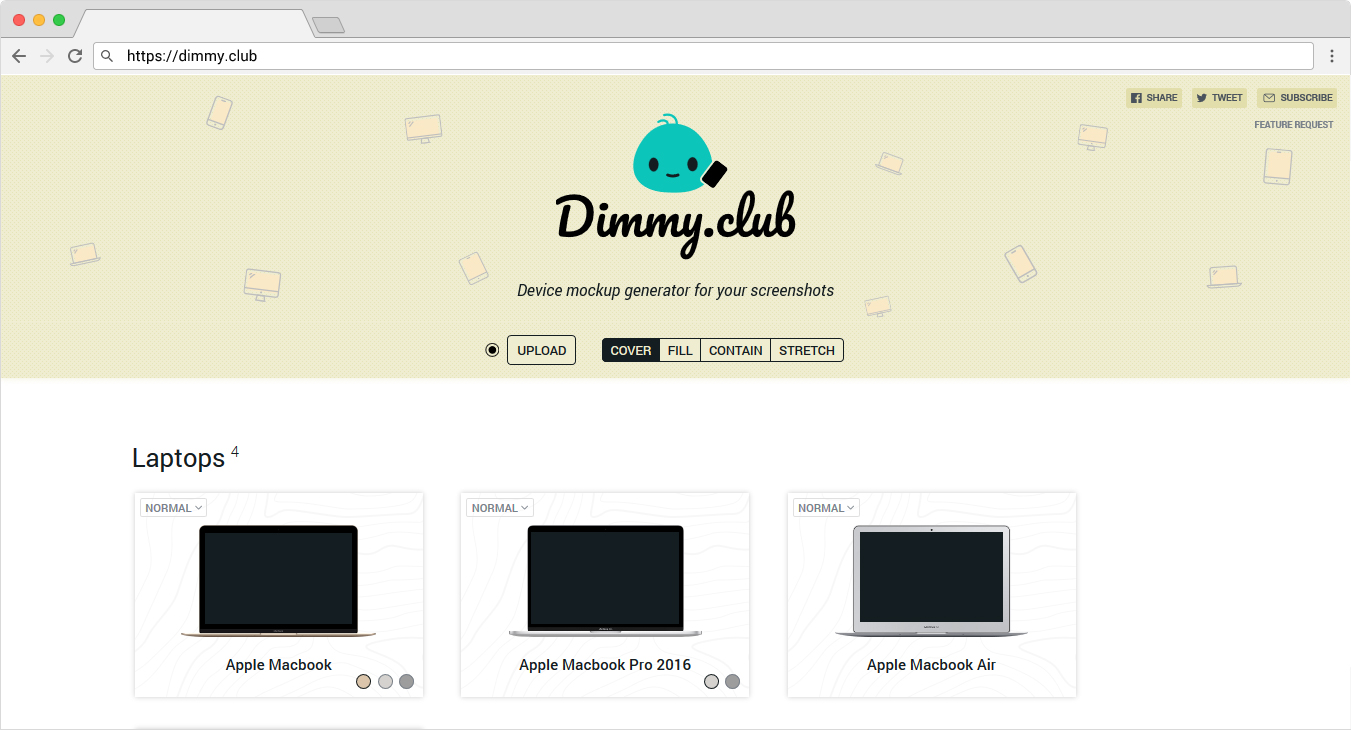 Dimmy Club is a devices mockup generator for your mobile apps and web design screenshots. There are limited devices available for Laptop, Desktop, Mobile, and Tablet. Dimmy Club is a free mockup tool and ready to use without any registration.
AppLaunchpad – Free Mockup Generator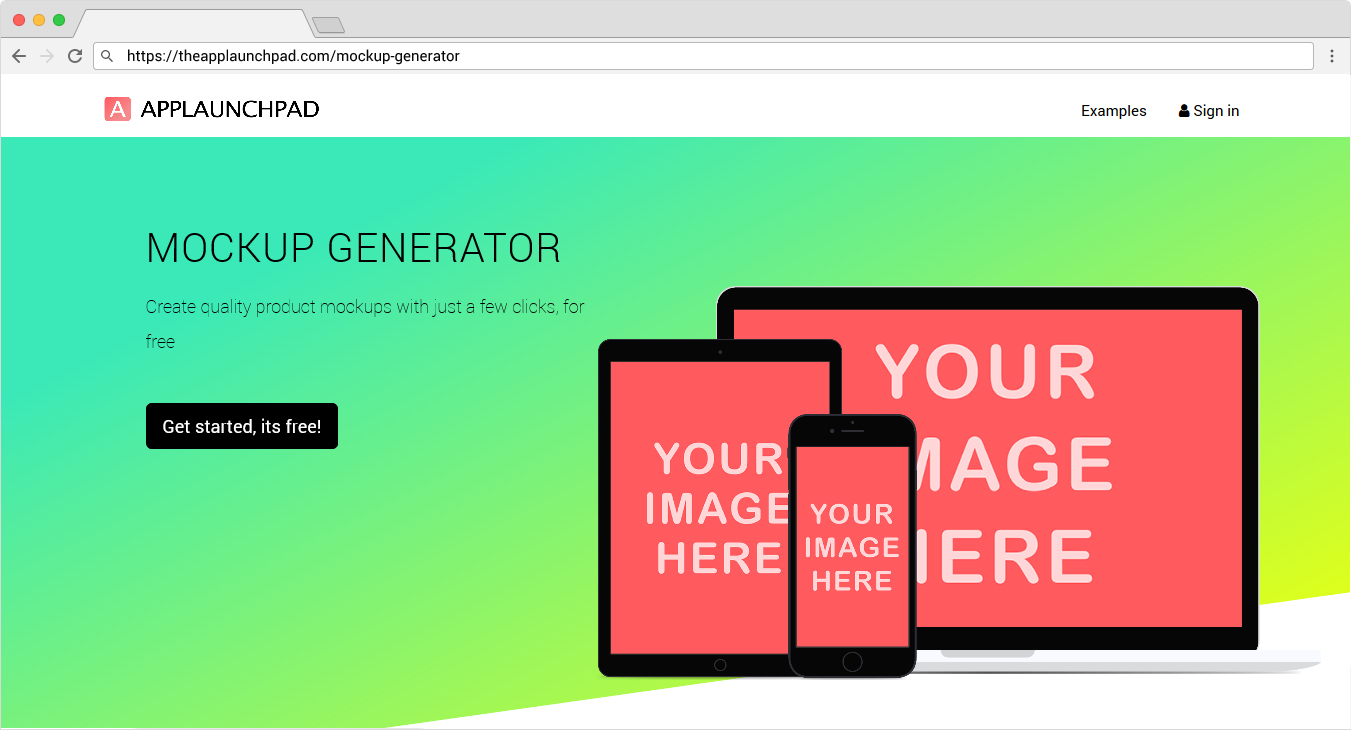 More than 1000 beautiful pre-made mockup templates available that look professional and earn more attention. The mockup tool provides facility to change color, image or transparent background. The AppLaunchpad is the best UI mockup tool to create the website, mobile app, multi-device, and smartwatch mockup online. Get started for free!
BrowserFrame – Wrap Screenshot in Browser Frames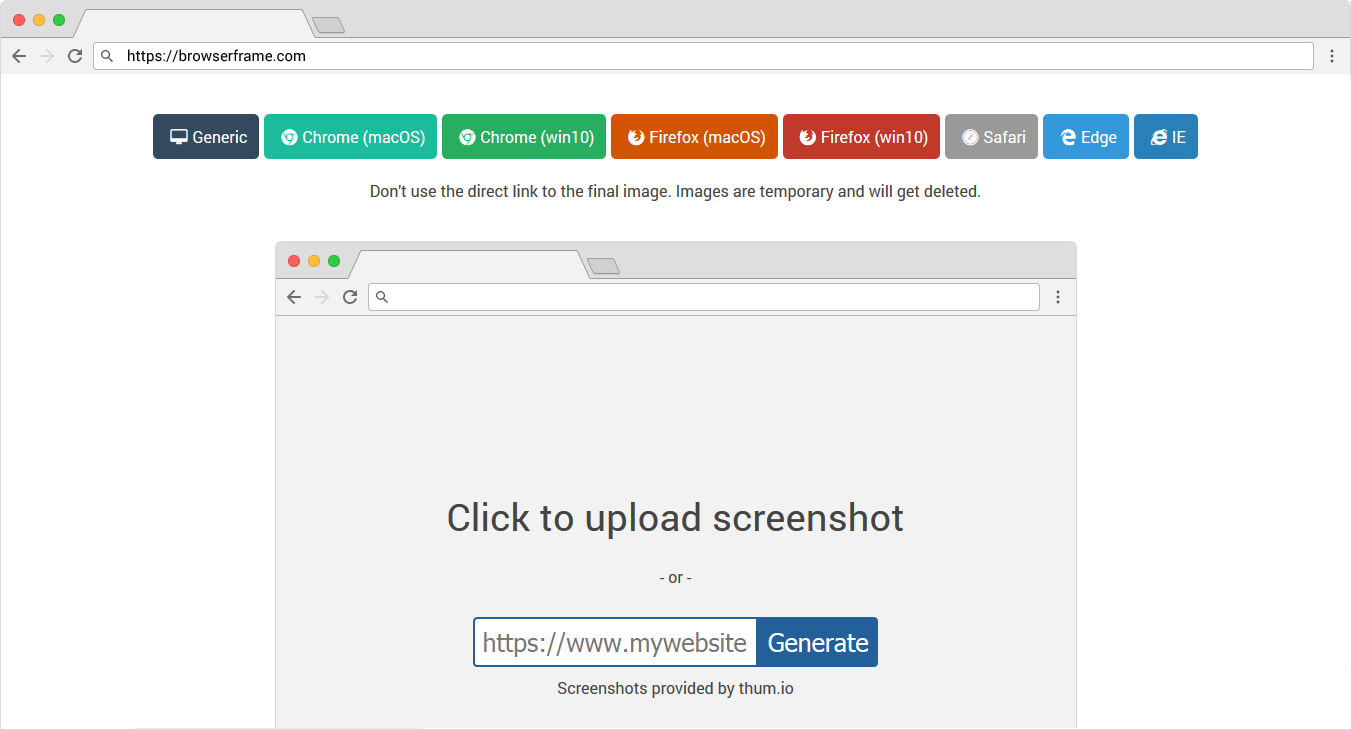 Love this tool! The tool will provide you an image of your screenshot with browser frames. As a designer, you know better, the screenshot of a website with the browser frame looks good. All the modern browser frames like Chrome, Firefox, Safari, Edge, and IE are available. Select your favorite browser, upload the screenshot or enter the URL and download the image. The tool is available for free.
Mockdrop – Free Device Mockups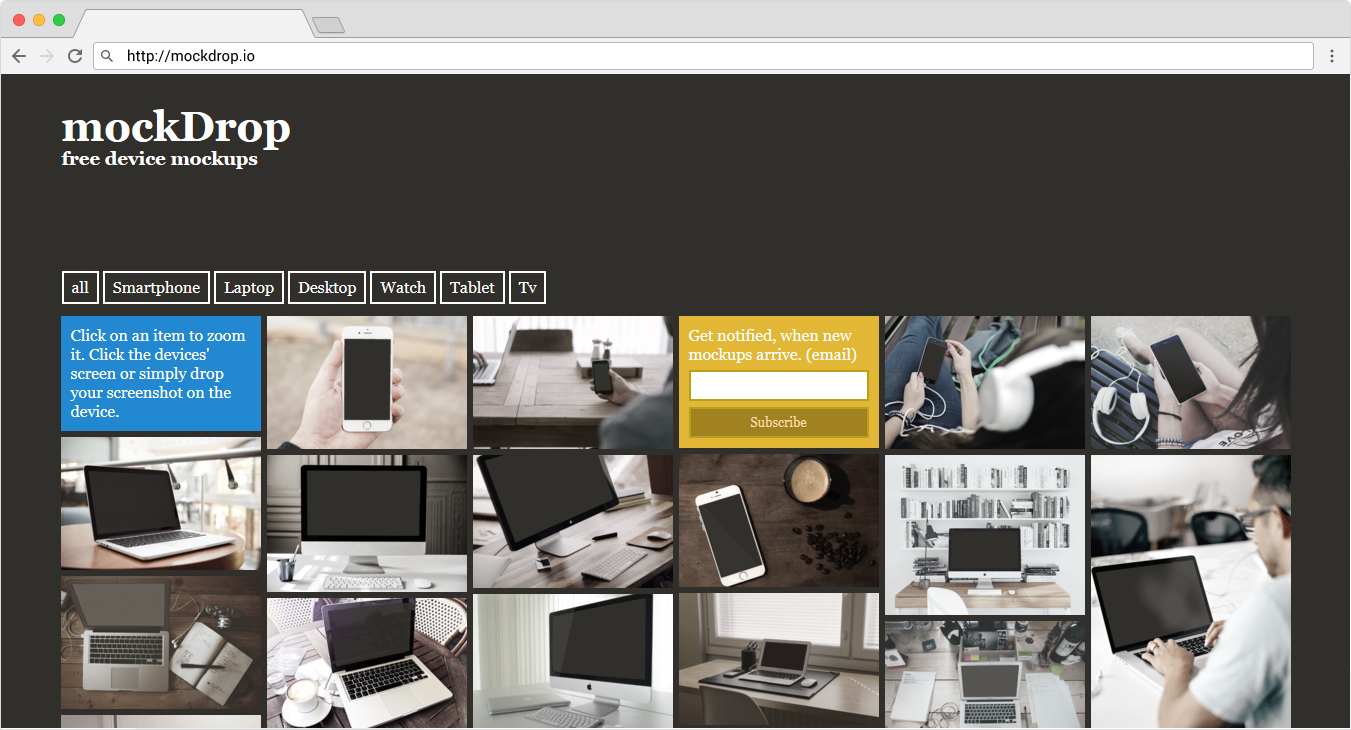 Another realistic free mockup generator online without using Photoshop. If you are looking for iPhone in hand mockup, your search ends here. You will find real-life iPhone X mockup, MacBook Air/Pro mockup, iPhone 6 mockup, Smartwatch mockup, and many more. All the images are free to use.
Frame – Awesome Product Shots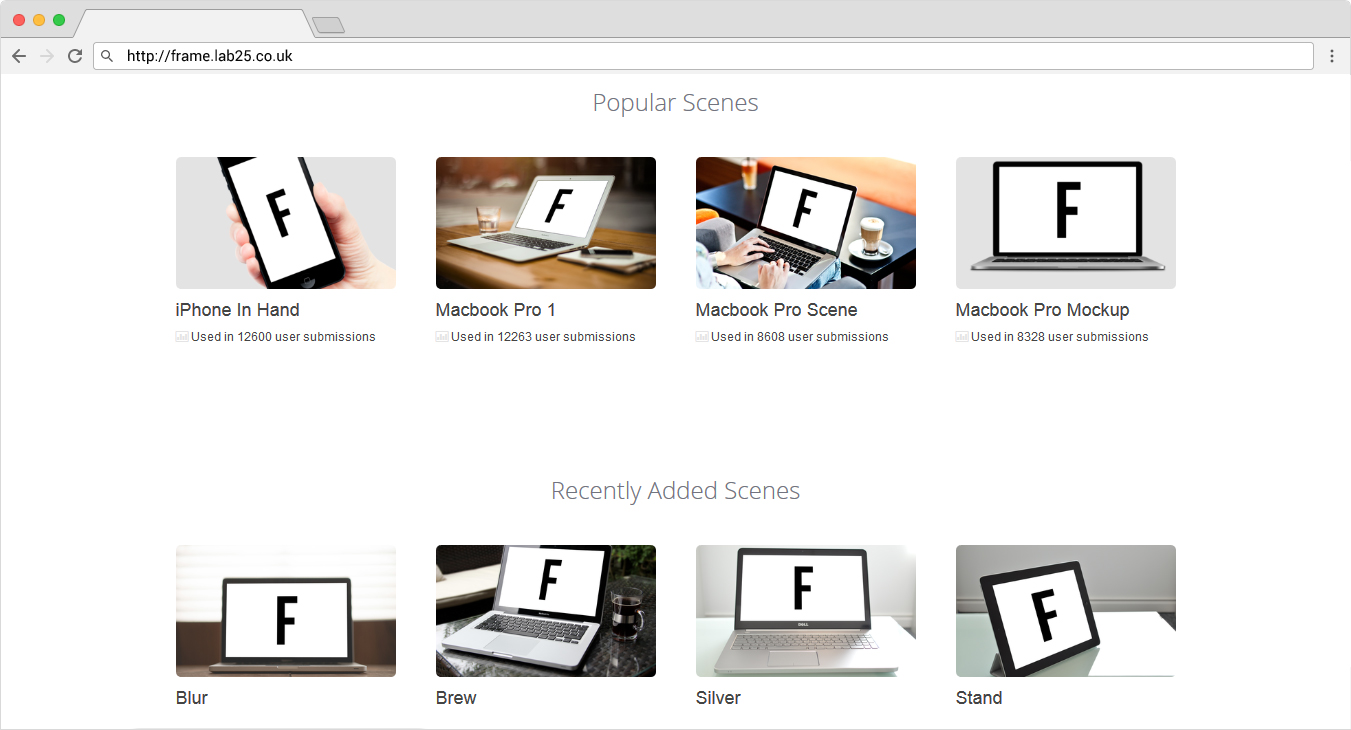 The Frame has 35+ Scenes to create great looking product mockups for free. The tool is completely free for personal and commercial use. The frame supports automatic website capture. Enter website URL and automatic service will place a website screenshot into a scene.
Multi-Device Website Mockup Generator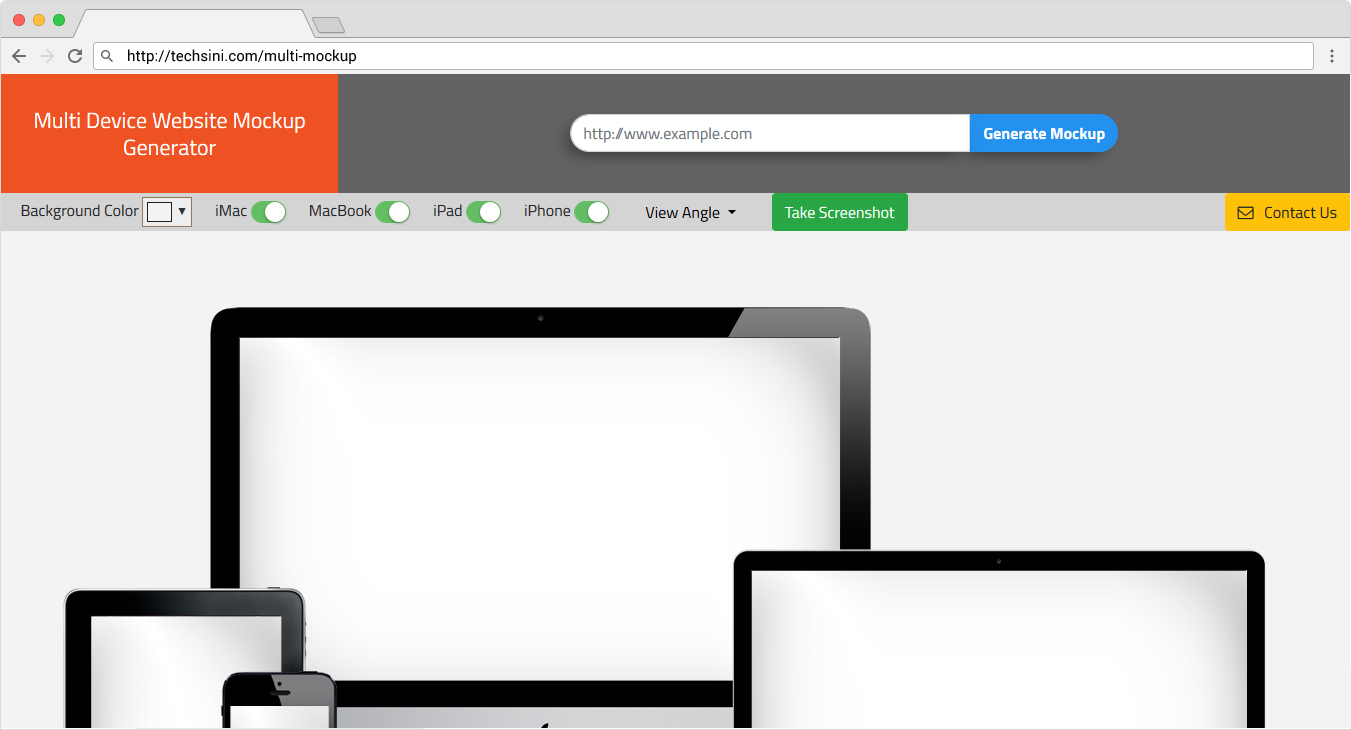 The last tool in our list. The multi-device website mockup tool is to check how your website looks on Apple devices including Apple iMac, MacBook, iPad, and iPhone. This tool is very helpful for developers to mockup the web template on various Apple devices with a single click.
List of Mockup Generator Sites