With the pandemic hitting hard, most of the businesses and other operations have shifted on-line. So pitching your project ideas is no longer just about the enthusiasm you show in person.
One way to make a remarkable impression is jazzing up your website and online profiles. What better way to enhance these skills than with the Google sites templates of large variety?
The following list entails the best themes and templates, so your presentation reflects your work ethic and attitude!
What are Google Sites?
Simply put, Google Sites is a platform that serves you as a free website builder. You can either work on your projects individually or create virtual workspaces with different collaborators.
What kind of access you offer these collaborators lies within your hands. Meaning, you could either make them editors like you, commenters, or merely viewers.
This website building platform is also compatible with Google Docs, Google Slides, Google Fonts and Google Marketing Tools that will help you to promote your online business website.
Advantages and Disadvantages of Using Google Sites
Google Sites has been quite popular amongst young businesses and start-ups even before the virtual era commenced. So luckily for you, their past experiences can cater to your list of pros and cons. Let's take a peek.
Advantages
Free and easy: The strongest point about Google Sites is you can get through with fast and easy edits without paying for a premium.
No qualifications necessary: you do not have to be a hardcore programmer to figure your way out. So it is especially great if you are a first-time website developer. However, you can take a Google sites course for educational purposes if you want.
Compatible with your browser: you do not need to download any software to access it. Google Sites works perfectly with any browser.
Permission control: as mentioned earlier, you control who can be the editor, commenter, and viewer of your site.
Works with other Google platforms: you can simultaneously work with Google Docs, Sheets, and Slides to further enhance your Website.
Disadvantages
Limited functionality: since it offers no premiums, your options concerning functionality are not as versatile.
App limitations: you can only pair your Website with Google Docs, Sheets, Slides, and no other apps.
Limited customization: other websites offer a lot more diversity towards customizations as compared to Google Sites.
Site URL: you can only follow your site name after "sites.google.com/site/yourwebsitename" in its URL.
Ready-to-Use Free Google Sites Templates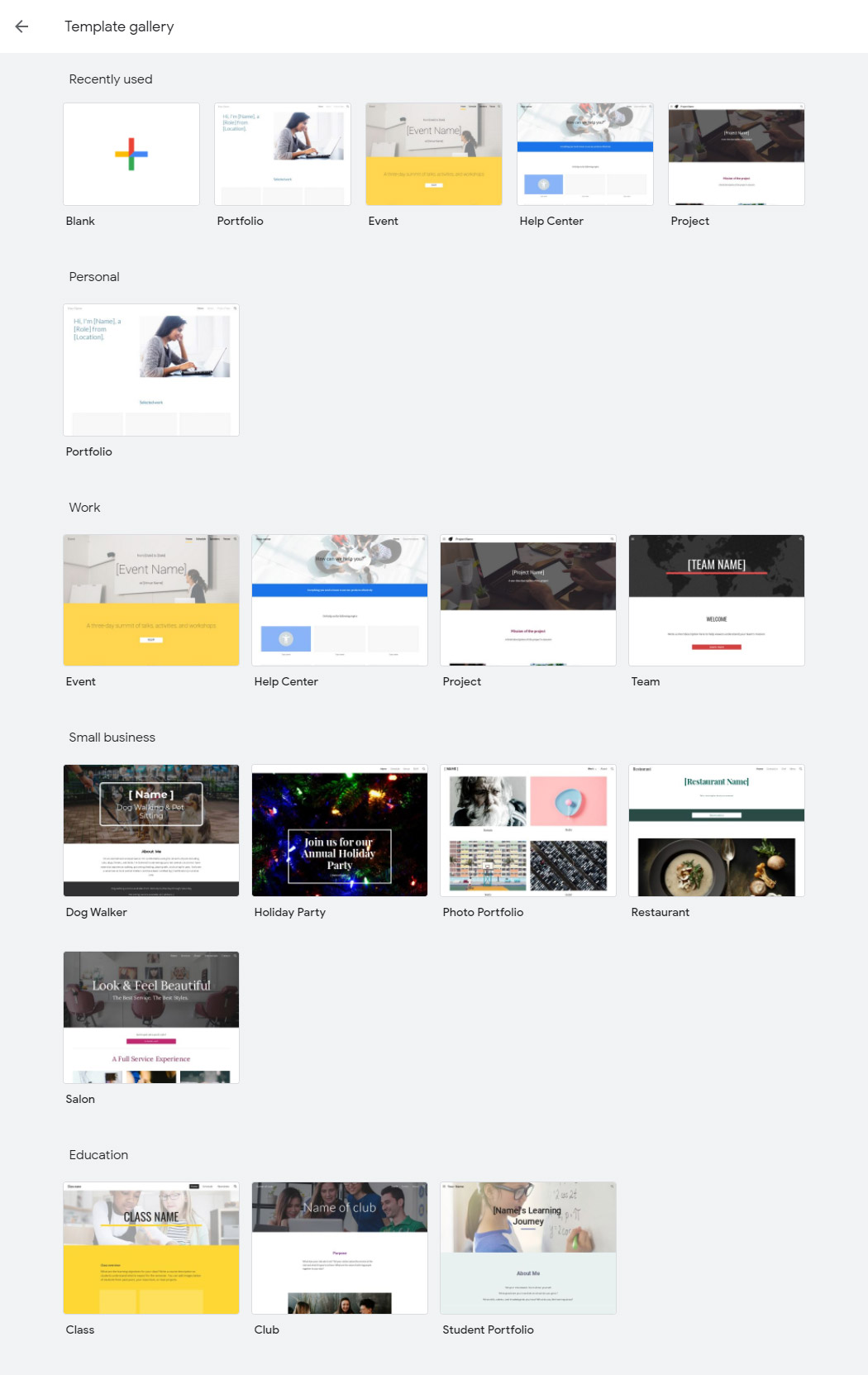 There are a plethora of options you can incorporate while using Google Sites to build your Website. Thanks to the ready-to-use free templates, your foundational work is cut out for you.
Professional Site Template
This template allows you to give a professional touch to your self-made Website. Although you would not use programming languages to build it, the outcome will sure look like you did!
Such templates prefer to stick to a cooler scene or website theme to bring forward your brand image. It can be great if you want to build a website for your product and service line. Try to match the settings with your company logo for better effectiveness.
Such templates prefer to stick to a cooler scene or theme to bring forward your brand image. These can be great if you want to build a website for your online store where you'd be offering a product or service line.
Research Project Template
Google Sites are not merely useful for the ones busy with business! If you are a student looking for a wow factor to incorporate in your research project, this template is your answer.
Such google templates help you highlight and emphasize the right parts of your research. Moreover, the streamlining and divisions add a sophisticated touch to your work.
There is no better way to create an impression than to back your research project with the visual appeal it deserves.
Restaurant Site Template
If you have recently opened up a restaurant, cafe, or hotel, your website is the best shot at attracting the audience.
Such a template could help you post your latest menus and past experiences. You could also use it to publicize upcoming events.
So, please make the most of it!
Free Website Templates by Google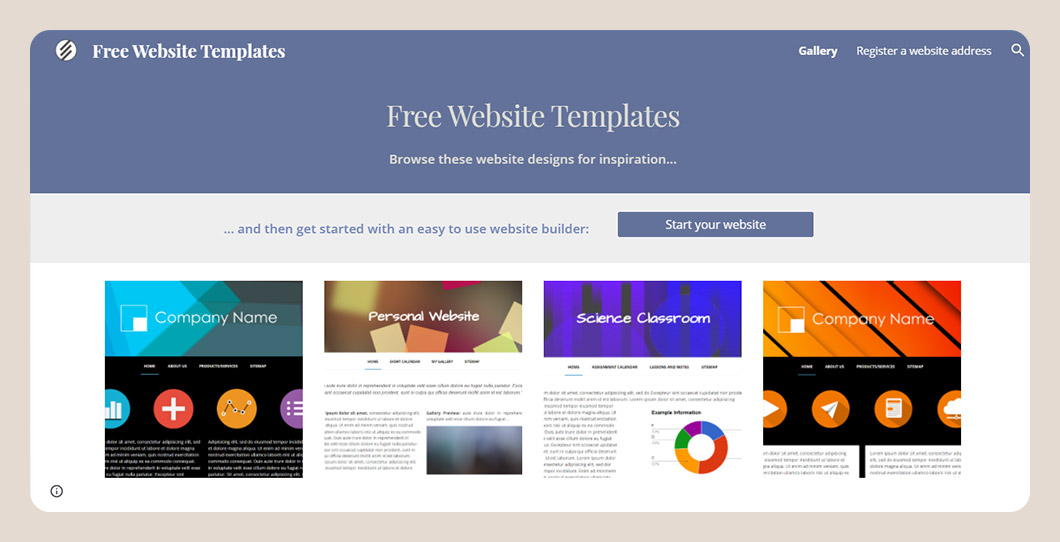 Several other users have expressed their experience with other Google Sites options. Like you read before, not all of them have to do with commercial business websites strictly. Take a look at these Google sites examples to see what fits you better:
Personal Blog: Google Sites offers a range of themes and designs to make personal blogs. Each template is unique, and you can customize it as you like.
Academic Website: do you want to utilize this space for promoting and imparting your academic basis? Google Sites offer immense options for this category too.
Review Board: If you are someone who invests time in reviews and analysis of busi-nesses, brands, and services, Google Sites offer quality website themes for you.
Premium Templates
Are you worried that your business website and theming might clash with another existing user of Google Sites?
Worry not because there are premium template options for you to work with.
Porto – Responsive HTML5 Template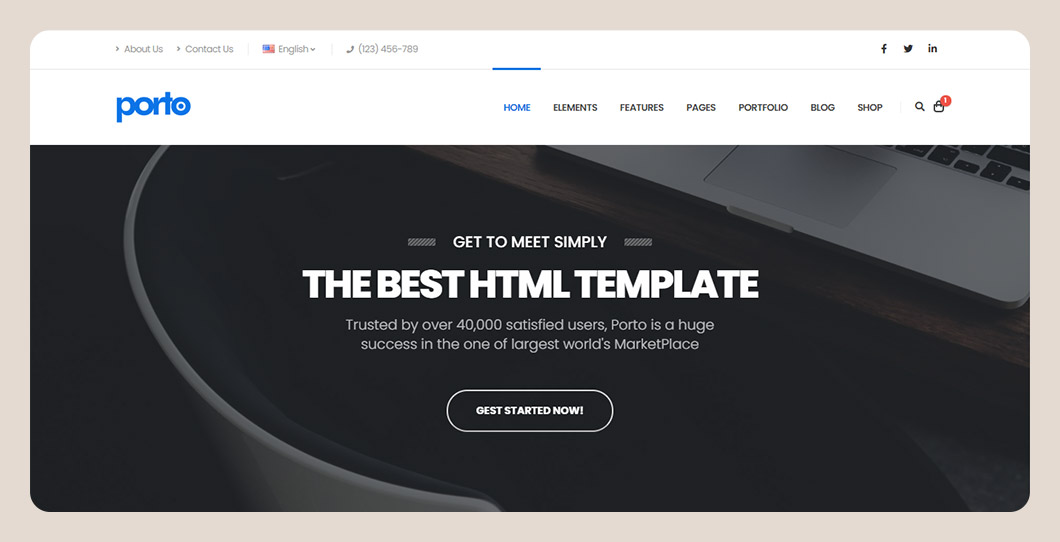 This one includes demos for first-time developers and professionals. Moreover, it is user-friendliness that makes it a popular choice. You can never go wrong with this premium choice.
Its stylish themes create an overall effect and make your Website seem more responsive.
InBio – One Page Personal Portfolio Template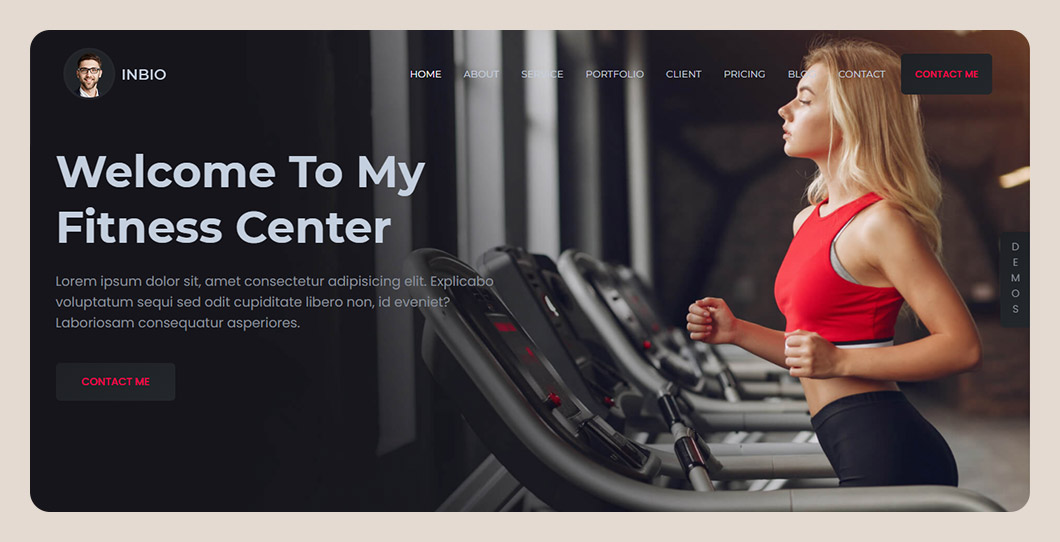 This one-page template for a personal portfolio demonstrates how inventive you are. Regard-less of whether you are a developer, designer, photographer, or content writer, this template can document your work the best.
Litho – The Multi-purpose HTML5 Template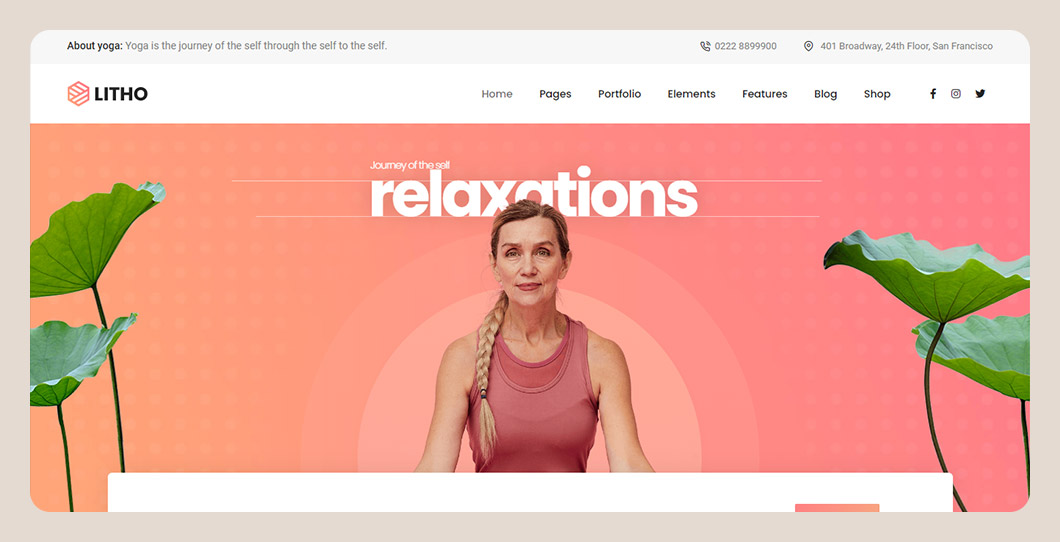 As the name suggests, this is a multi-purpose template. However, you can best put it to use for a business profile. The customizations are ideal for such purposes.
It offers stunning designs that will never fail you.
Brook – Creative Agency & Business HTML Template
This one has got your back from profiling your blog of creativity or presenting a professional business site. You can cover all grounds with such templates without a doubt.
For a certain price, it allows you access to unlimited customizations. So, you can always update and alter the design of your Website as time passes.
Archi – Interior Design & Multi-Purpose Website Template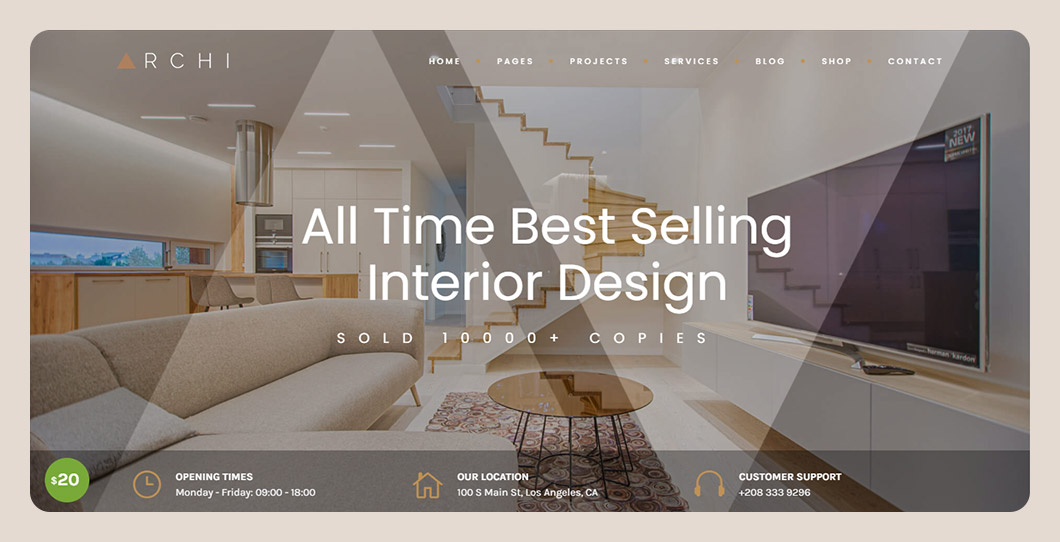 If you want a powerful and responsive website that is also multi-purpose, look no further. Archi offers premium templates to exhibit your Design, Architecture, and Photography Portfolio, amongst other options.
It is currently very much in fashion, so go ahead and give it a try yourself!
Recommended
10 Best Google Sites Alternatives to Make a Free Website
FAQs
Are Google Sites free?
Yes, all the site templates and themes on Google Sites are free and ready to use. Simply select your best choice and start working!
How do I make Google Sites look good?
The best way to make your Google site look good is to stick to a theme or design that suits your brand image the closest. Pair it with Google apps to enhance the appeal even further.
How can you buy Google Site Template?
Since all the templates that Google Sites offer are free, you do not need to buy them per se. Browse through the options before you and see which one serves your purpose the best. Click on it, and then start working!
What is a good alternative to Google Sites?
WordPress is the best alternative to Google Sites. WordPress is free, simple and powerful platform to create website with the help of beautiful WordPress themes.
In Conclusion
Google Sites has made website building a lot more convenient than it was before. One reason behind it is that none of the templates require you to know programming languages.
So, you could be a professional or a first-time developer — your work with Google Sites is going to be seamless throughout. It offers you a range of themes, designs, and customizable settings.
Besides, all of these templates are free, so you can get your work done faster and at no cost!