Designing a logo is easy. Designing a great logo, on the other hand… not so much. Figuring out how to create a logo to represent you, your brand, or your organization can be challenging, especially if you aren't quite sure where or how to begin. Luckily, there is a vast ocean of resources out there to help you get started.
We've curated a list of the 25 best logo design resources in 2022 to help. Whether you are a beginner, a budding designer, or a more advanced professional, there's bound to be something useful below!
Best Logo Design Resources
Logo Design Courses – For When You Want to Learn
Logo Inspiration – For When You Need Ideas
Blogs & Podcasts – For When You Want to Stay Updated
Font & Asset Resources – For When You Need Design Elements
Software & Tools – For When You're Ready to Start Creating
Logo Design Courses – For When You Want to Learn
Logo Design Masterclass: Learn Logo Design and Illustrator | Chad Neuman, Ph.D.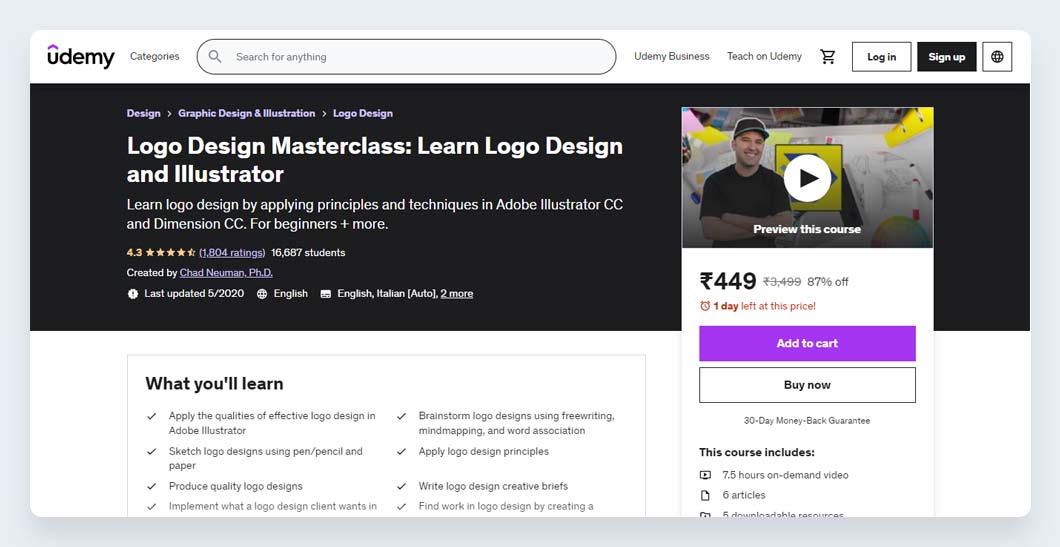 This Udemy course takes you through everything you need to know to start designing logos, including the fundamentals, principles of design, and the industry-standard Adobe Illustrator. Instructor Chad Neuman, Ph.D. also shows you how to use Adobe Dimension for mockups.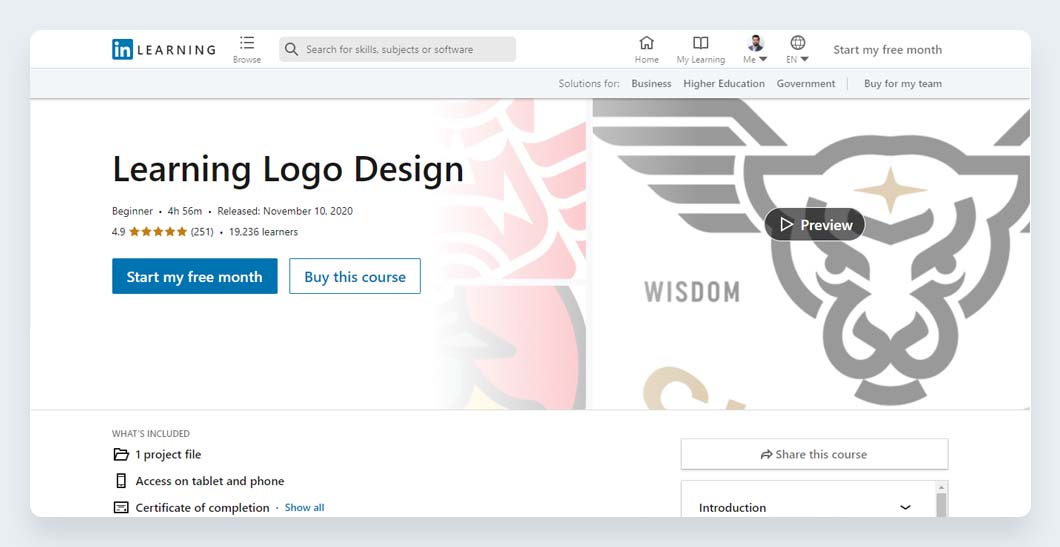 Von Glitschka's course on LinkedIn Learning is best for beginners who need to learn the basics of logo design. It's short enough for you to finish in a couple of days and even caps off with a design challenge to get you started.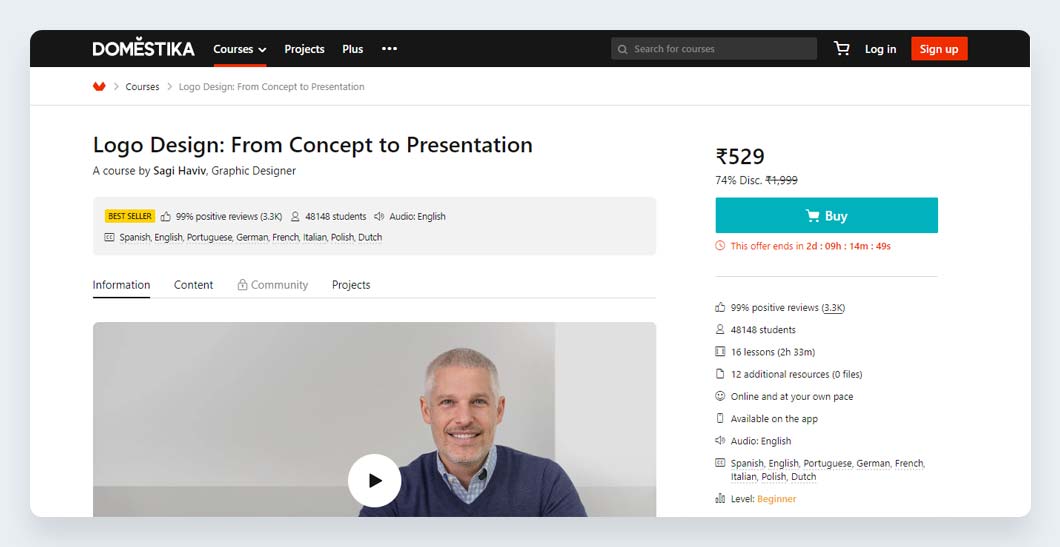 This best-selling Domestika source by Sagi Haviv has sixteen helpful lessons for beginners. What's even better is that it offers closed captioning in eight languages for better accessibility. Sagi Haviv is a well-known and even legendary logo designer whose insight is uniquely valuable.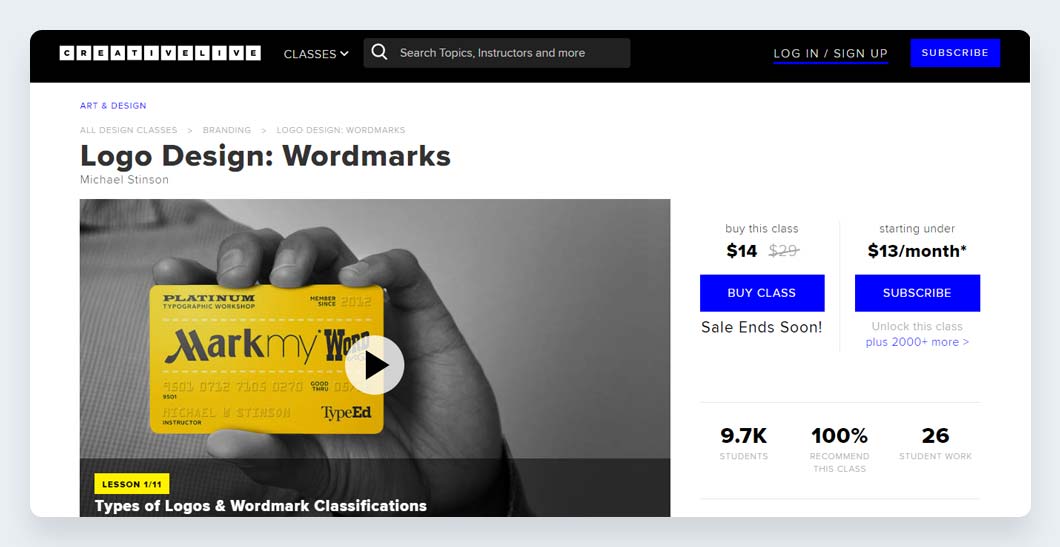 Michael Stinson's course is a little different because it focuses more on teaching the art of wordmark logo design. Wordmarks are typically text-only designs of a company's name. Google's logo is an excellent example of a wordmark-type design. Another example is the FedEx logo.
Logo Inspiration – For When You Need Ideas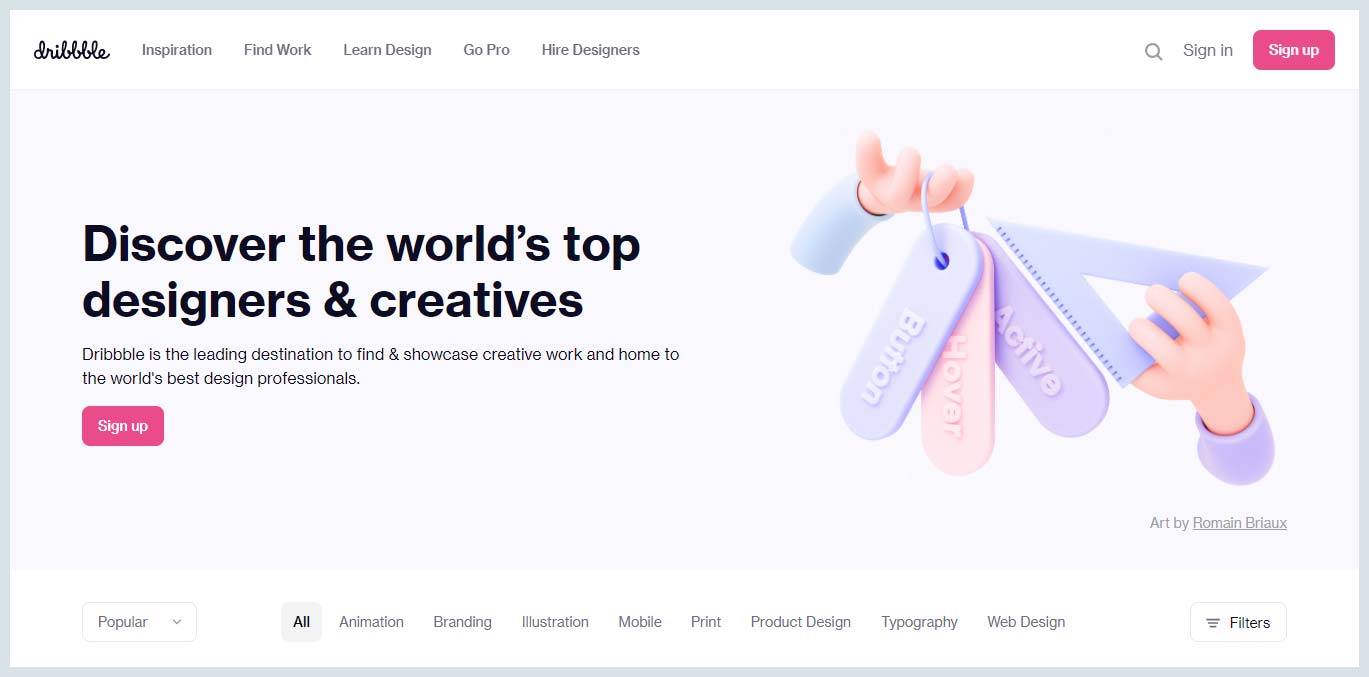 Dribbble is a social networking and self-promotion platform for creatives and designers. This platform allows users to create design portfolios, find inspiration, and even look for work.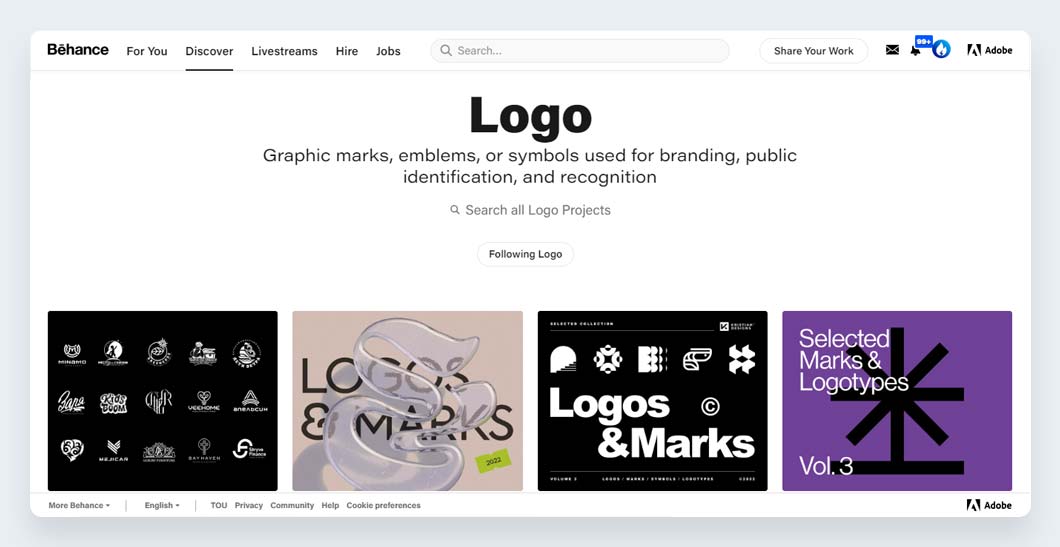 You may not know it, but Behance is actually a social media platform and a place for creatives to showcase and discover new and exciting design work. Owned by Adobe, this platform houses all sorts of searchable design projects, including logos.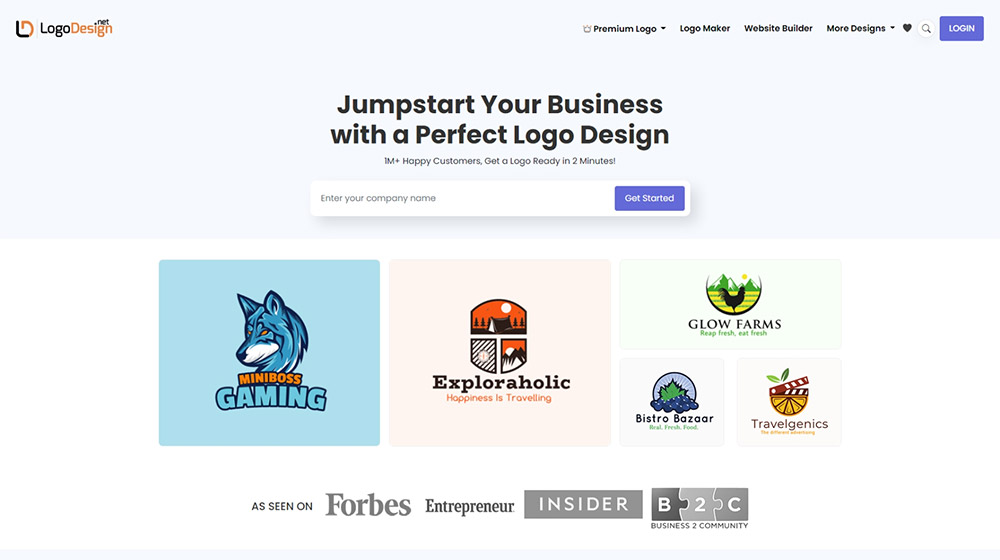 LogoDesign.Net is a suite of identity design products. From logo designs to website design, and from social header designs to stationery design, it takes care of everything. Basically, if you are launching a new business and want visual design products for your website, social media, and print assets, this SaaS platform should be a no-brainer for you.
It cuts the design work in half and strips away the mystique. Your work with logo templates that you can change and reshape. The customization studio allows you to modify colors, fonts, symbols, and more. Till you create something that looks like a personalized logo icon.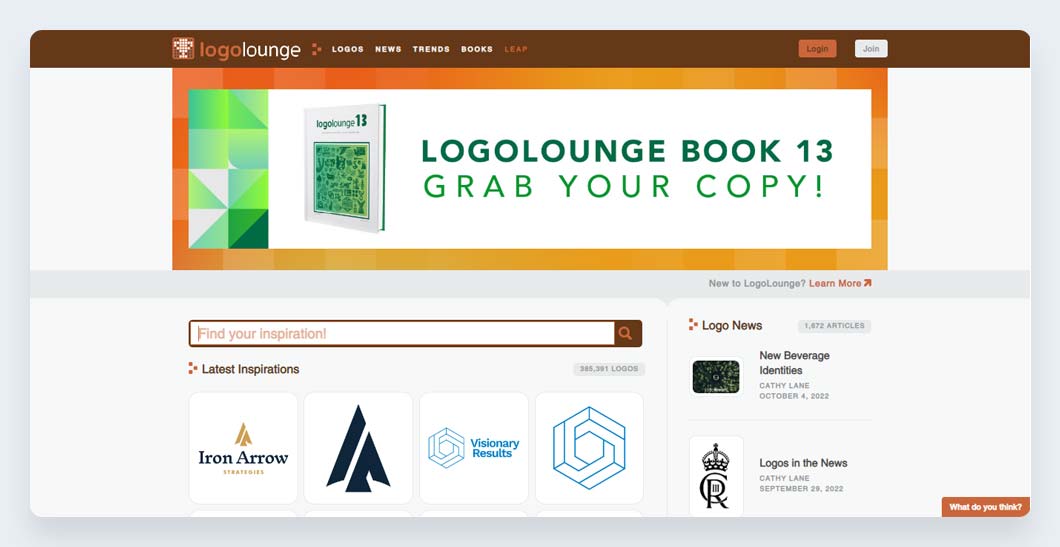 Logo Lounge offers nearly 300,000 logo designs for you to browse and consider. Logos are grouped into categories to make browsing and searching more straightforward so that you won't get lost in this massive library.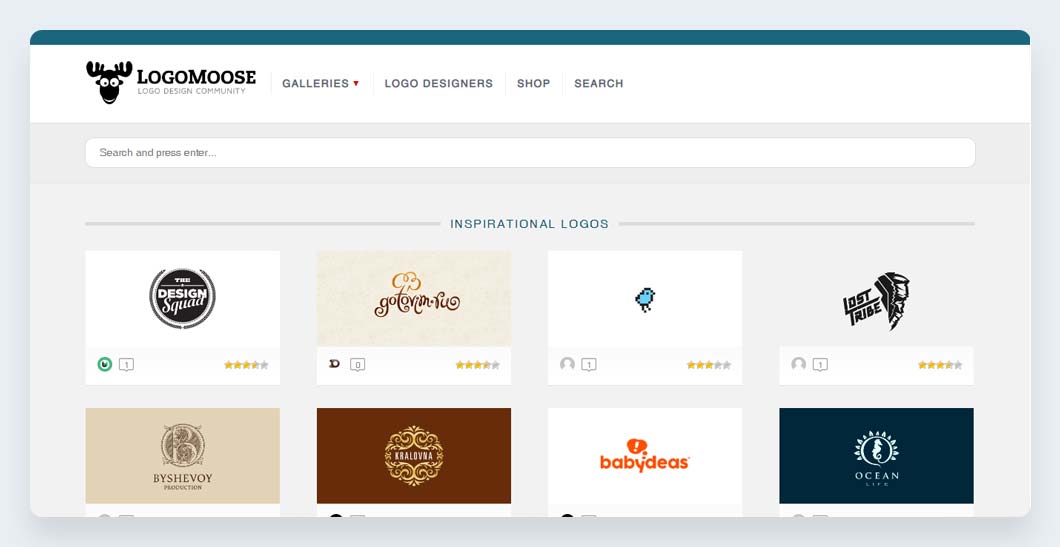 Logo Moose might have an odd and slightly silly name, but don't be fooled — this platform is a no-nonsense design community. Logo Moose features design work done by professionals worldwide. Not only can designers submit work to showcase, they can also get feedback and critique from their peers.
Blogs & Podcasts – For When You Want to Stay Updated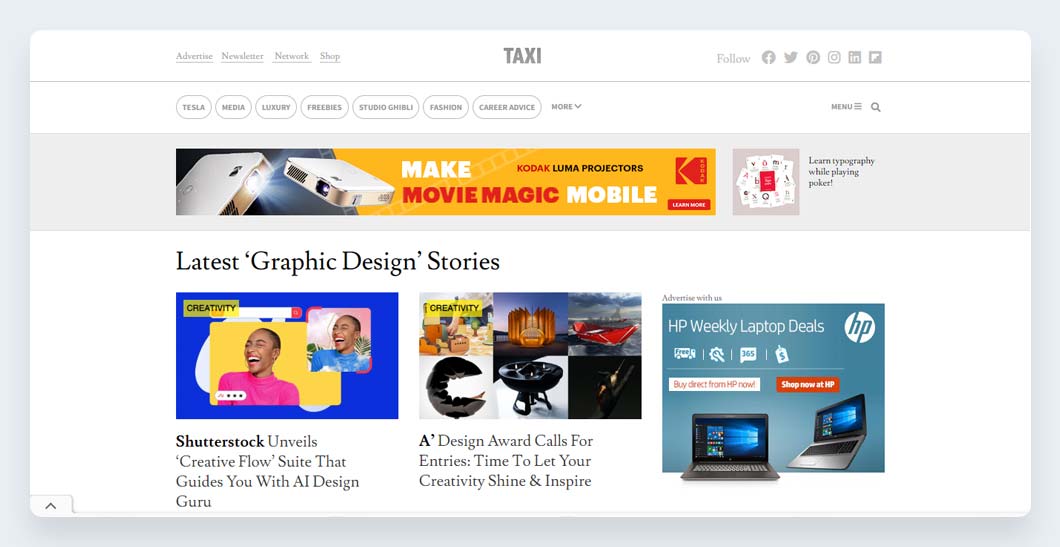 Design Taxi isn't a blog exclusively for logo design — or even graphic design. However, its graphic design section offers plenty of insight into the world of designers and design thinking. Even a cursory search of the keyword "logo" returns over 7,000 results on the subject. On Design Taxi, you can find logo design news and even a bit of inspiration.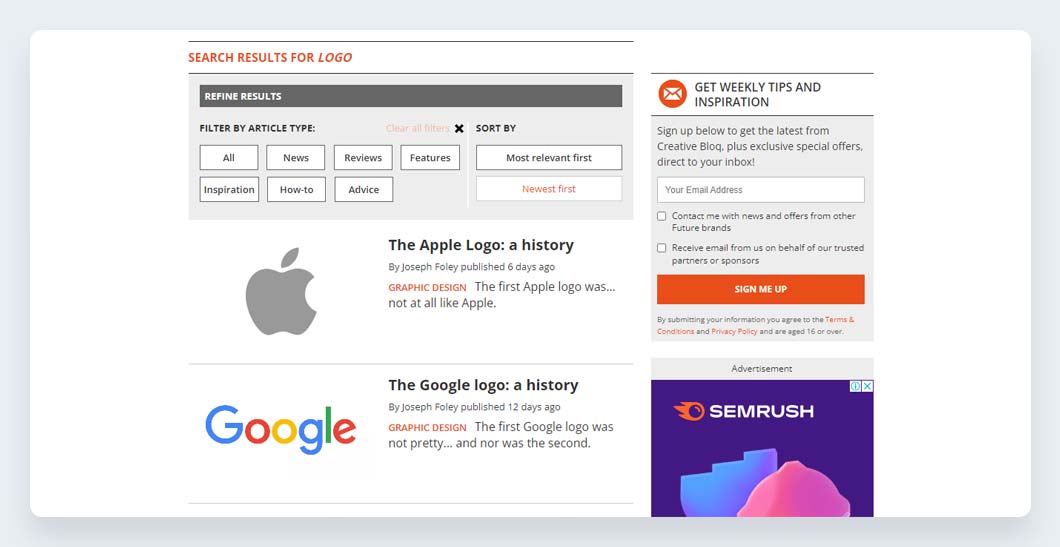 Creative Bloq is more than your average art and design blog. Here, you'll find a mix of news, inspiration, tutorials, guides, and advice for creatives, regardless of their medium of choice. At Creative Bloq, there's more than just logo design — you can learn about art and design fundamentals that can help you make better design decisions all around.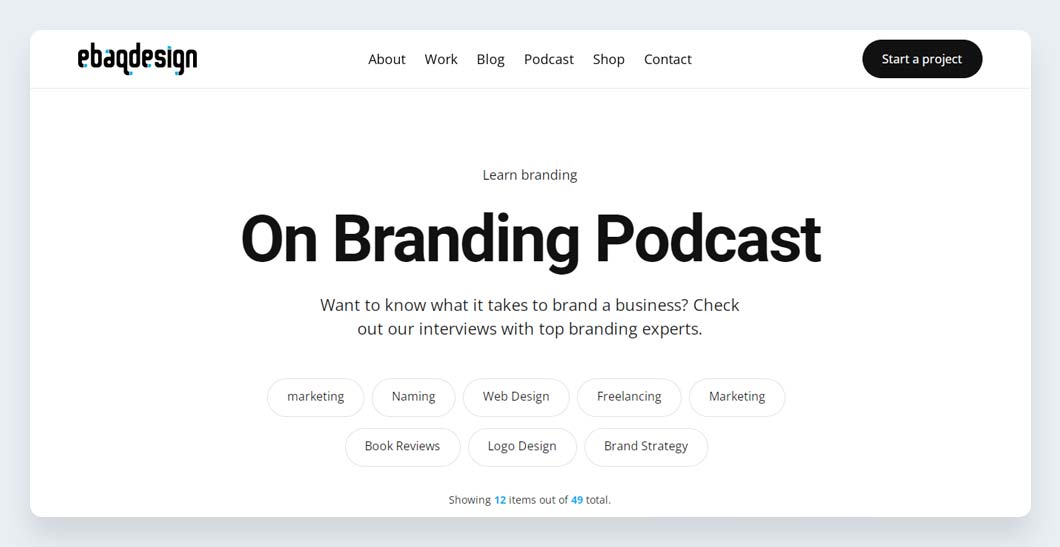 Ebaqdesign's blog is pretty beneficial to budding graphic designers wanting to learn more about branding and, of course, logo design. The blog's logo section covers a large variety of design resources and tools, logo inspiration, tutorials, guides, and more. Curious about what a particular logo means? Ebaqdesign has a series of posts explaining some of the most popular logos today.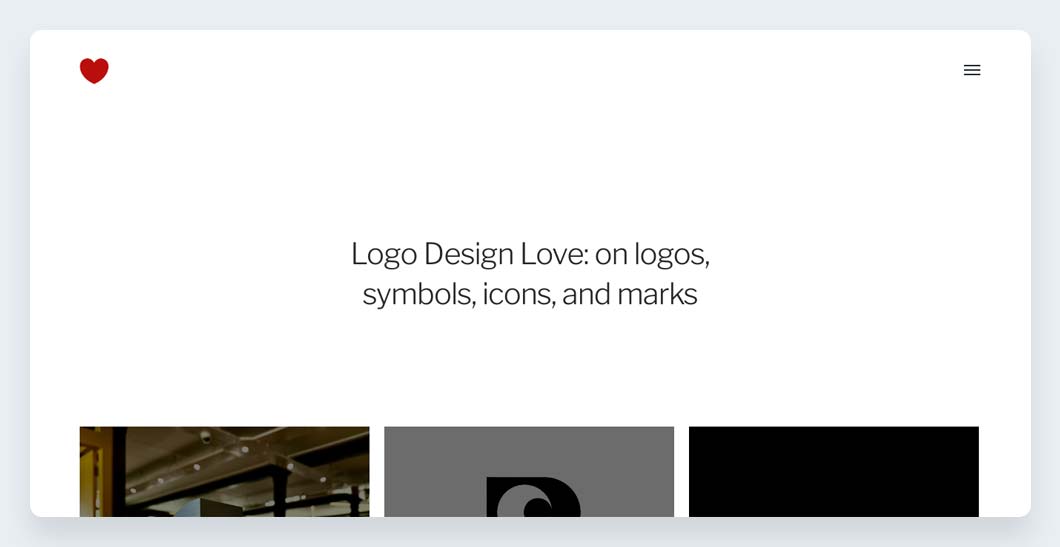 Logo Design Love is a blog dedicated to discussing logos, icons, symbols, and marks. It features various designers and logos, as well as the riveting stories behind them. The website's author, David Airey, also wrote a book of the same name, which is now in its second edition.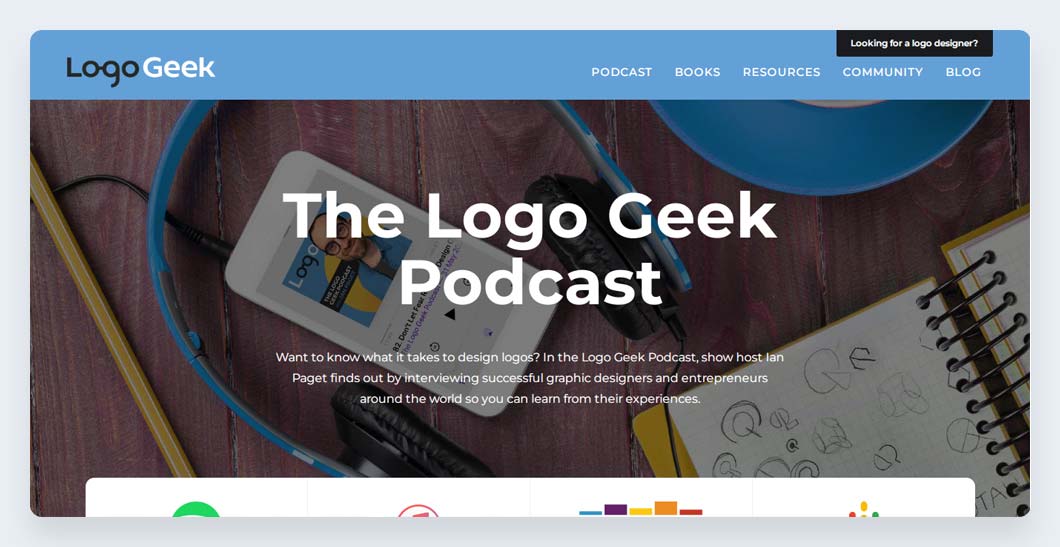 The Logo Geek Podcast is available on Spotify, Apple Podcasts, Google Podcasts, and Stitcher. Listeners can learn everything there is to know about designing logos directly from successful graphic designers, entrepreneurs, and industry experts around the world. This podcast covers all sorts of topics, including things like how to say no to design clients, how to get clients, and how to create different styles of logos.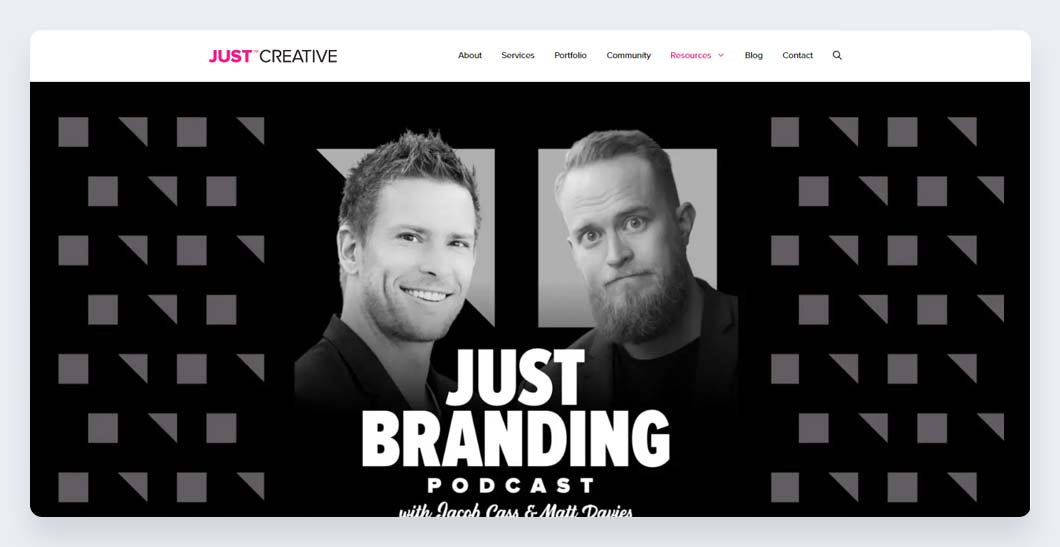 The Just Branding Podcast is hosted by Jacob Cass and Matt Davies. It primarily revolves around helping entrepreneurs and designers grow brands using effective branding design. The hosts interview design legends like Sagi Haviv, creator of the Logo Design: From Concept to Presentation Domestika course. From each episode, listeners can learn about the deeper details involved in building a brand, including logo design.
Font & Asset Resources – For When You Need Design Elements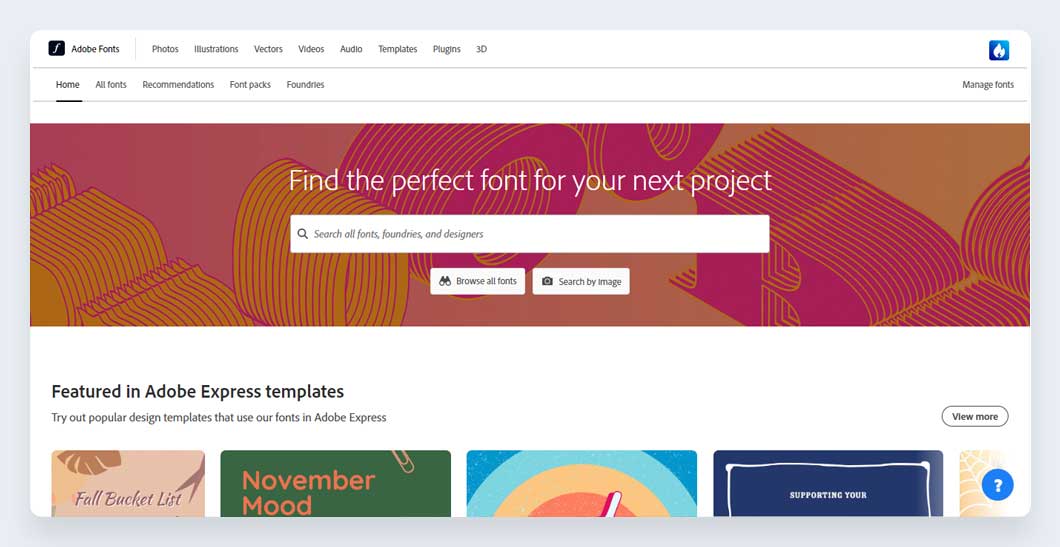 Adobe is a legendary company in the design space as it makes many of the industry-standard tools used by designers worldwide. Its Fonts service offers Adobe Creative Cloud subscribers access to a library of more than 20,000 typefaces. You'll never have to worry about licensing, either — all of the fonts are already licensed for both personal and commercial use.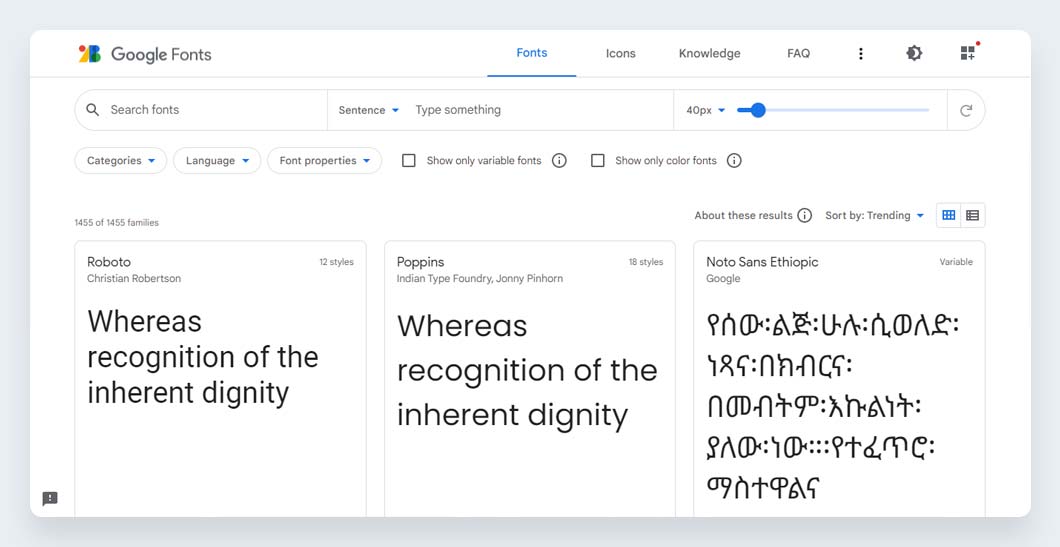 Don't want to spend on an Adobe CC subscription? Try Google Fonts, which offers many free and open source typefaces and font families. There are currently over 1,442 open source or free font families on the platform.
Despite what the name might suggest, Google Fonts is no longer constrained to providing fonts alone. In 2021, Google added icons to its catalog. You can use these icons freely in your designs.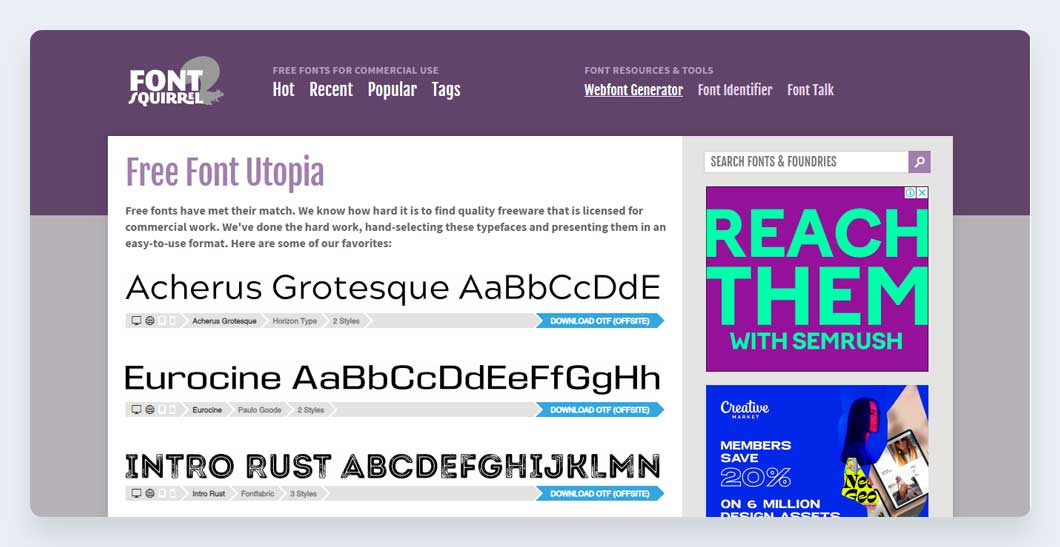 Font Squirrel is another excellent platform offering free fonts and font families licensed for use in commercial design. This means that all the logos on the platform are legal to use in your logo design, and you won't run into copyright or licensing problems in the future. Need to identify a font you saw somewhere? Use Font Squirrel's font identifier tool.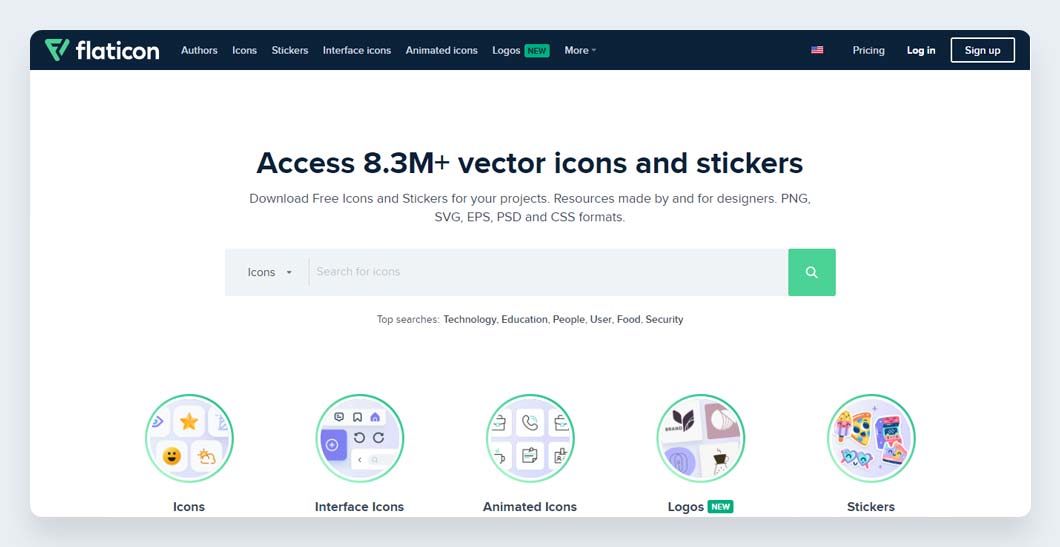 Flat Icon is an excellent resource for all sorts of icons and templates you can use in your logo design. Many of the assets on this platform are free or attribution-only, even for commercial use. Other assets are locked behind the Flat Icon subscription paywall.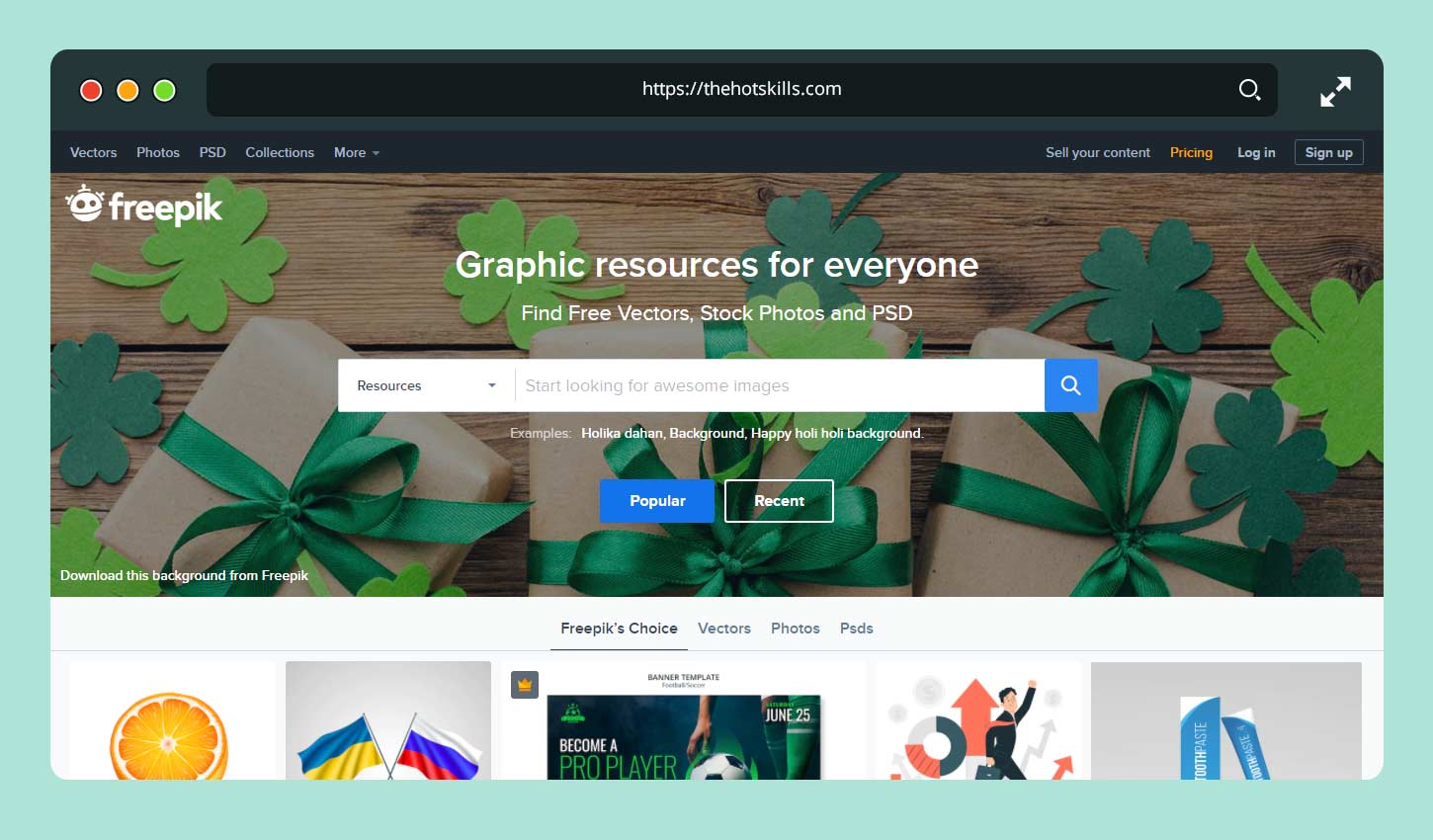 Freepik offers all sorts of stock content, including images, illustrations, photographs, vector assets, mockups, templates, and more. Freepik has even recently added a fonts section that features plenty of free fonts.
Many of Freepik's images are free. However, you'll need a premium subscription to access the rest of the platform's library. Luckily, subscribing to Freepik also gives you premium access to Flat Icon!
Software & Tools – For When You're Ready to Start Creating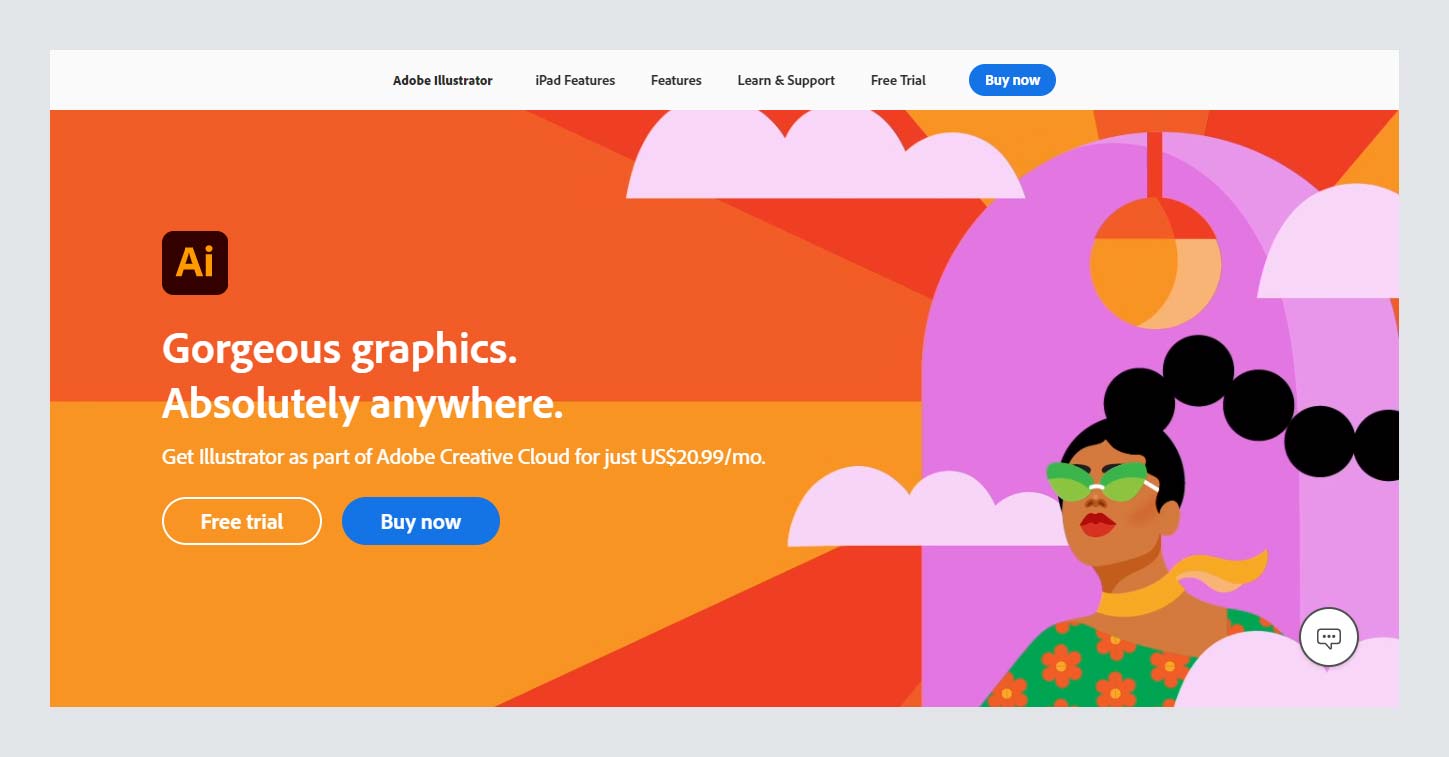 Adobe Illustrator is easily one of the best industry-leading (logo) design tools on the market today. It creates vector graphics perfect for use in logos, which must be scalable to any size. This software is available on a solo subscription or in a subscription to the full Adobe Creative Cloud suite.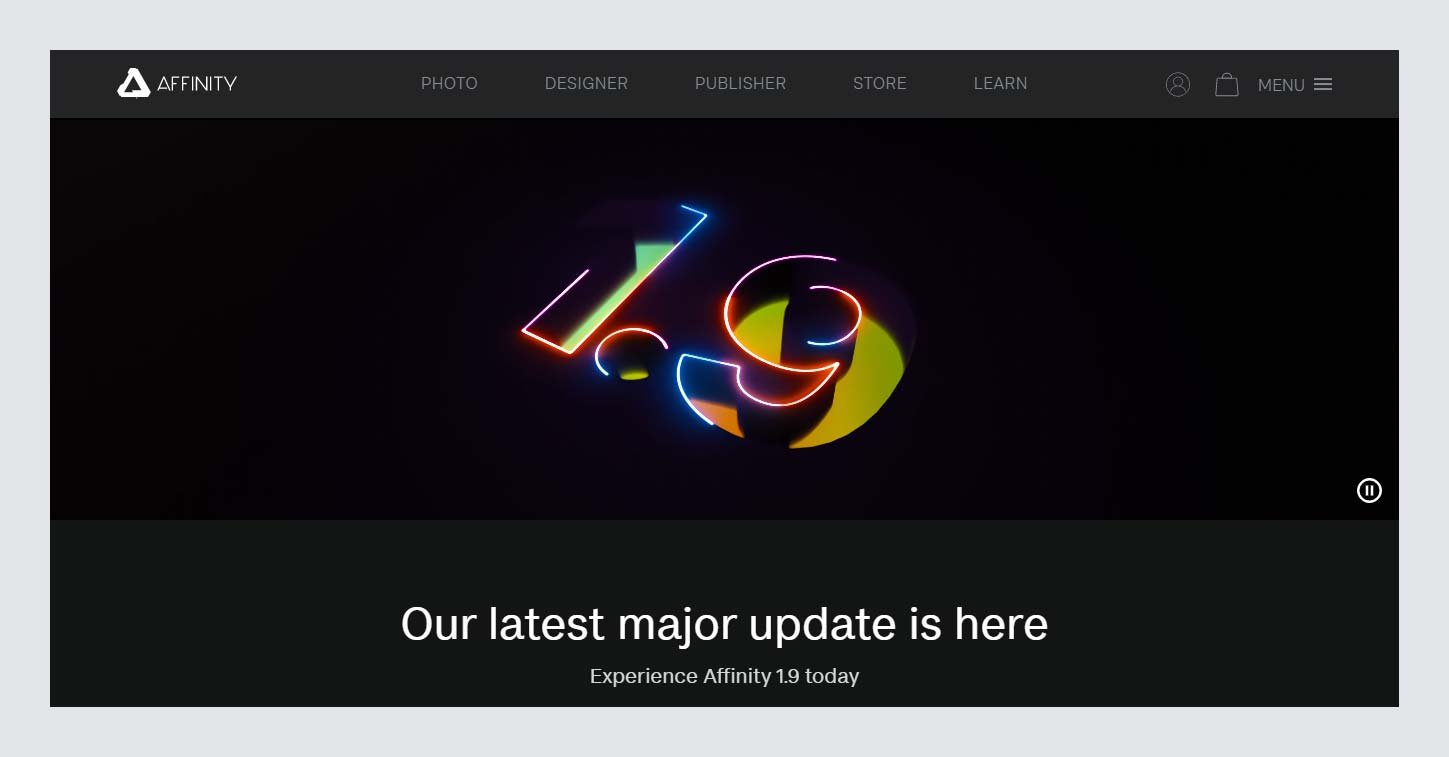 If you don't want to sign up for Adobe's expensive subscriptions, Affinity offers its Designer tool as an alternative — for a much more economical one-time purchase. It provides many of the same functionalities as Illustrator, and a growing number of tutorials are available online.

It's a shame that Procreate is only available on the iPad, considering just how well-loved and highly-regarded this app is by artists and designers alike. Procreate offers an intuitive experience that pairs perfectly with an iPad and an Apple Pencil. With this app, designers and illustrators can make art and create design elements for use in logo design.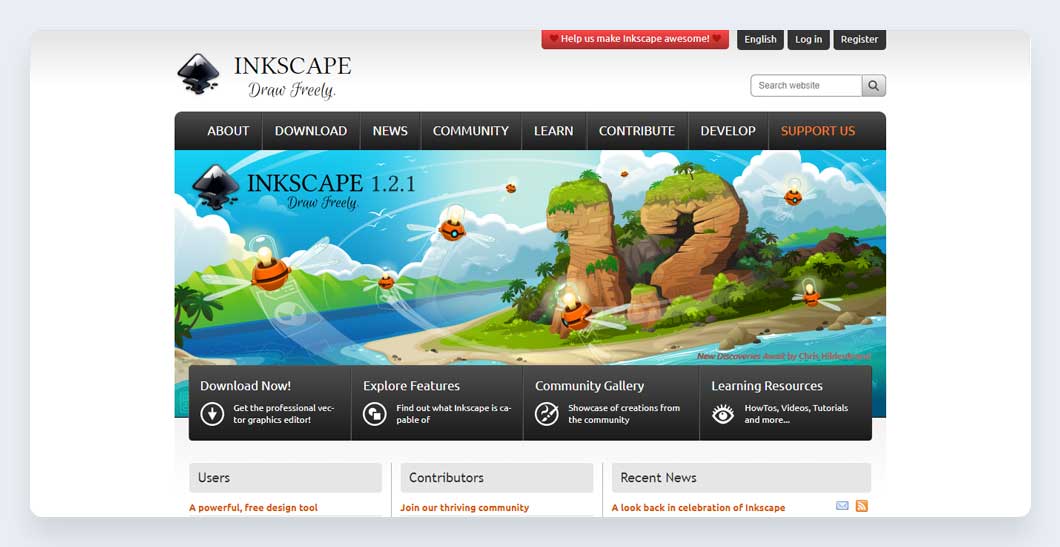 Inkscape is a powerful vector tool much like Adobe Illustrator and Affinity Designer, except it's entirely free and open source. It's available for macOS, Windows, and Linux.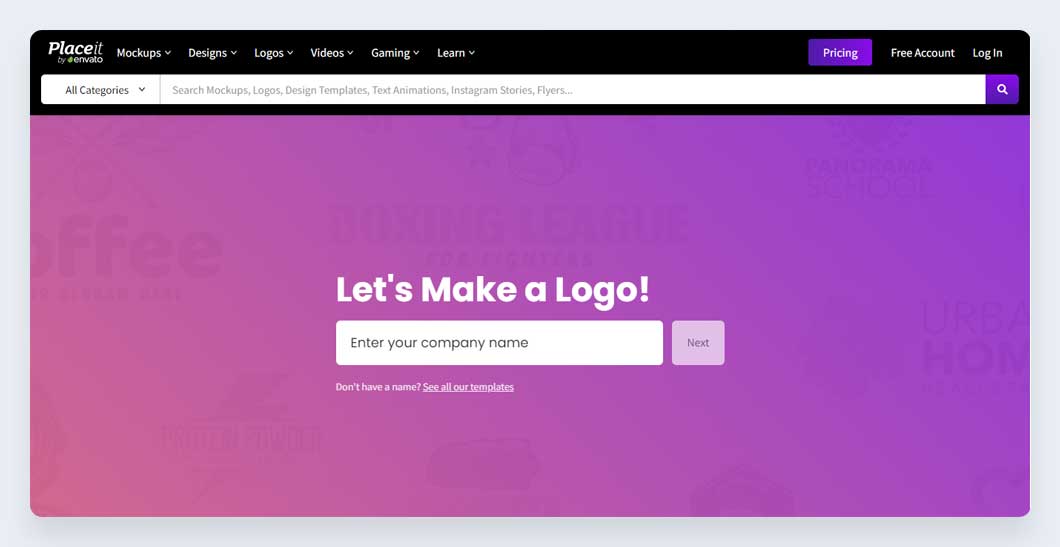 Want to test your logo designs on various pieces of merchandise, devices, and more? Placeit by Envato allows you to do just that! With this tool, you can see your current design and figure out whether it needs any adjustments before you finalize it.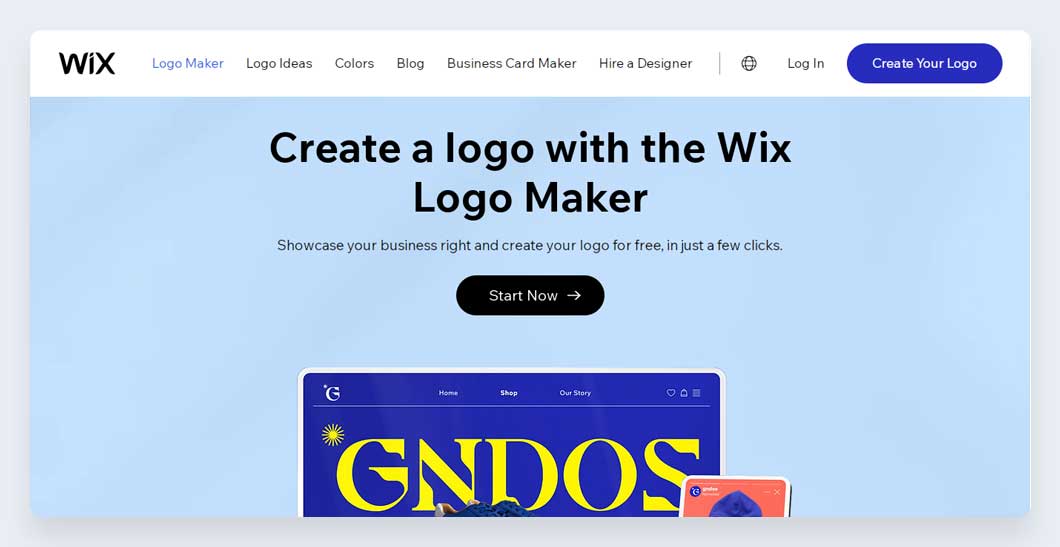 If you don't have the time or the bandwidth to learn new software for creating a logo, you can use the Wix Logo Maker. This tool allows you to make your logo with ease, thanks to its templates and full customizability. When you begin creating your logo, you can answer the quiz, which can help the tool's template suggestions better cater to your needs!
Final words
We hope you enjoyed the article and that the logo design resources included provide value to you to create your best logo yet. Remember whether you're a UX or graphic designer, practice makes perfect!