Whether you are planning to establish a new small business or rebrand an existing one, you possibly need a unique logo. A logo will function as the face of your brand because it is the first thing people will see and it is for this reason that most people consider hiring a graphic designer or an agency to complete the design work. But did you know that you could create a logo with help of online logo makers? Yes, that is true and a logo maker comes with many benefits.
A logo maker for small businesses will help you create a new logo within a few minutes and transfer it to your business website, and social media accounts. You can further use it on your business cards, marketing t-shirts, and product packaging.
To help you find the best logo maker for your next branding project we have gathered the top 5 logo makers for small businesses you can try today. Here is a brief introduction to each of the logo makers.
Best Logo Makers for Small Businesses
3D Logo Maker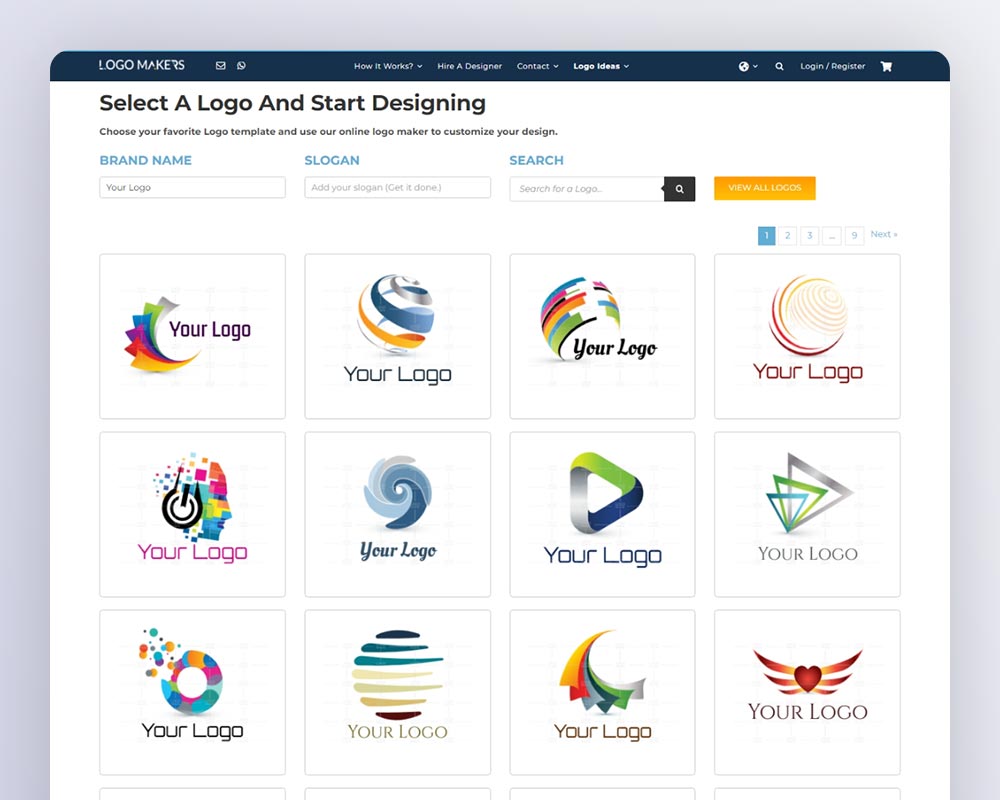 A 3D logo comes with many benefits. It will attract more customers and show your standards, values, and vision. The visual effects it offers will help add a concept to your logo design and add meaning to the identity of your brand. Furthermore, your logo will be unique and impressive because each of its elements will speak for itself.
This 3D Logo Maker will help you design a modern logo that suits your business. It is easy to use and you do not require any logo design skills to use its various features. Furthermore, it allows users to try different colors, fonts, and backgrounds when designing their logos at no cost.
The logo creation process is easy to complete. You just need to select a language and select a template for the logo. The 3D Logo Maker will generate your new logo automatically. You can then download customize the new logo and download it in JPG, PNG, PDF, SVG, Black, White, or AI formats.
Price:
You can try this tool free of charge. However, you can only download a logo after paying for it. You can choose the $29 one-time fee, which allows you to download medium-resolution logo files and transparent PNG for use on website and social media sites. The $29 one-time fee allows download of fully editable high-resolution files, PNG files, vector files, and SVG files. Paying the $79 one-time payment will allow the download of high-resolution editable files, transparent PNG, vector files, SVG files, and 3D logos. You can also download logo videos.
Pros:
You do not need any training to start using this tool
It will generate logos in minutes
It offers quality results
Cons:
You can only download a logo after buying a package
Recommended
7 Things to Consider While Creating a Logo
Wix Logo Maker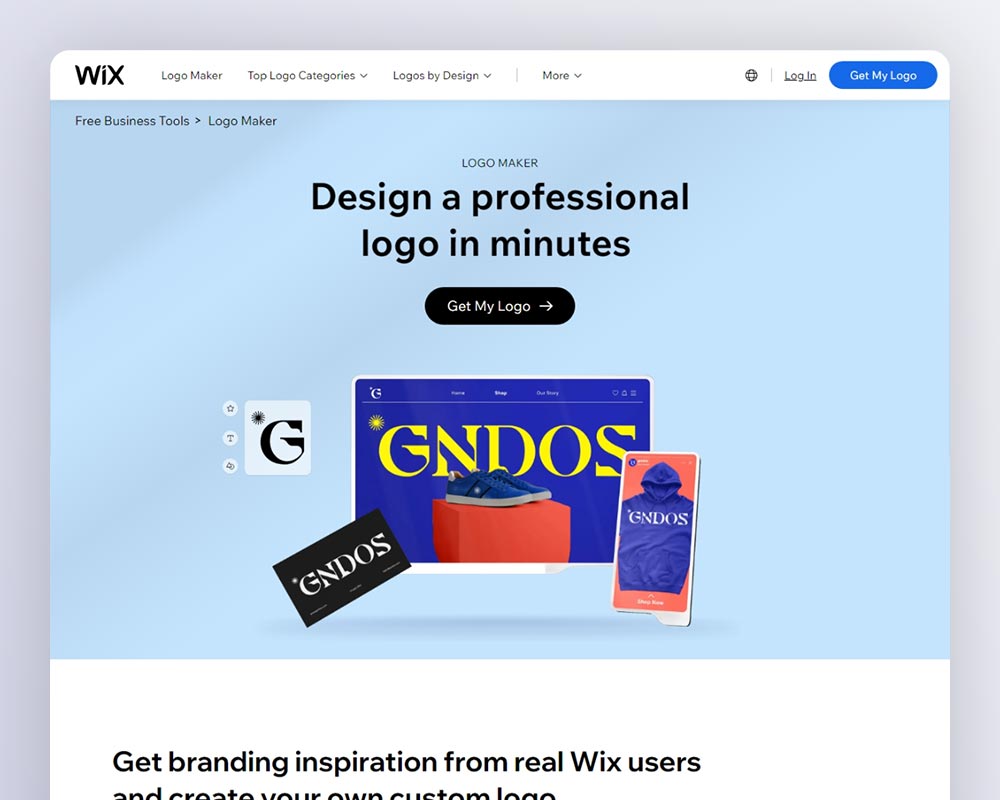 Wix Logo Maker is another popular choice for people in need of inexpensive easy-to-use logo design tools. The AI tool will not do all the logo design work but it will provide you with advanced customization tools to allow creation of a perfect logo design within a few minutes.
The tool supports many languages. So, you will have to select a language before starting the logo creation process. You can download a logo and add it to your business cards or website if you are happy with it.
This tool's systematic wizard will explain all the steps you should follow to complete the logo design. Furthermore, the tool employs artificial intelligence to generate a logo based on the information you provide when starting the design process. You will get a logo with fancy lettering, a tagline, and a unique background shape, and download it in PNG or SVG file formats.
Price:
Wix Logo Maker offers two pricing options, which are the Basic plan and the Advanced plan. The Basic plan goes for $20 while the Advanced plan will cost you $50.
Pros:
You will get a free sample
Wix offers many strong customization options for the users
Wix is a drag–and–drop website builder and therefore the logo design service can be packaged with the website products
Wix allows you to hire a professional to complete your logo design work
Cons:
The startup wizard does not offer good results
Logomaster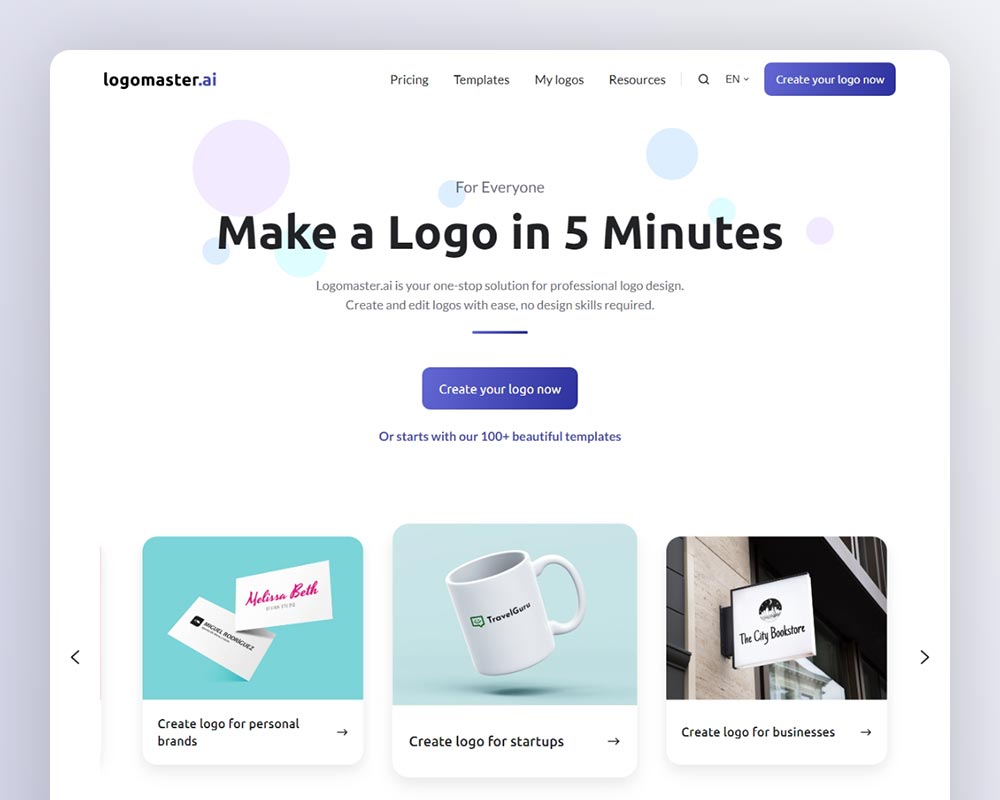 Logomaster.ai is another revolutionary logo maker that uses the power of AI technology. This tool allows businesses to generate beautiful logos within a few second and customize all aspects, such as the fonts, colors, and symbols. That makes it a good choice for startups, small businesses, large businesses, and logo design professionals. After opening the site, you just need to provide your business name and the AI logo generator will provide you with a bunch of unique logos.
The AI generator will require you to choose several sample logos so that it can base the design on the best style. That is important because you will get an idea of the logo to expect when going through the samples. You will further have a chance to customize the color selection.
Price:
You can try Basic Plan, Premium Plan, or the Enterprise Plan. The Basic Plan will cost you $29 per download. The Premium plan will cost you $69 per download. And the enterprise version will cost you $109 per download.
Pros:
This logo maker is easy to use
You can browse various logo design templates grouped by industry
The logo maker offers three packages
It offers a user-friendly customization tool
You can reach the customer representatives through email or chat feature
Cons:
Offers limited design templates
Does not offer a free download option
Canva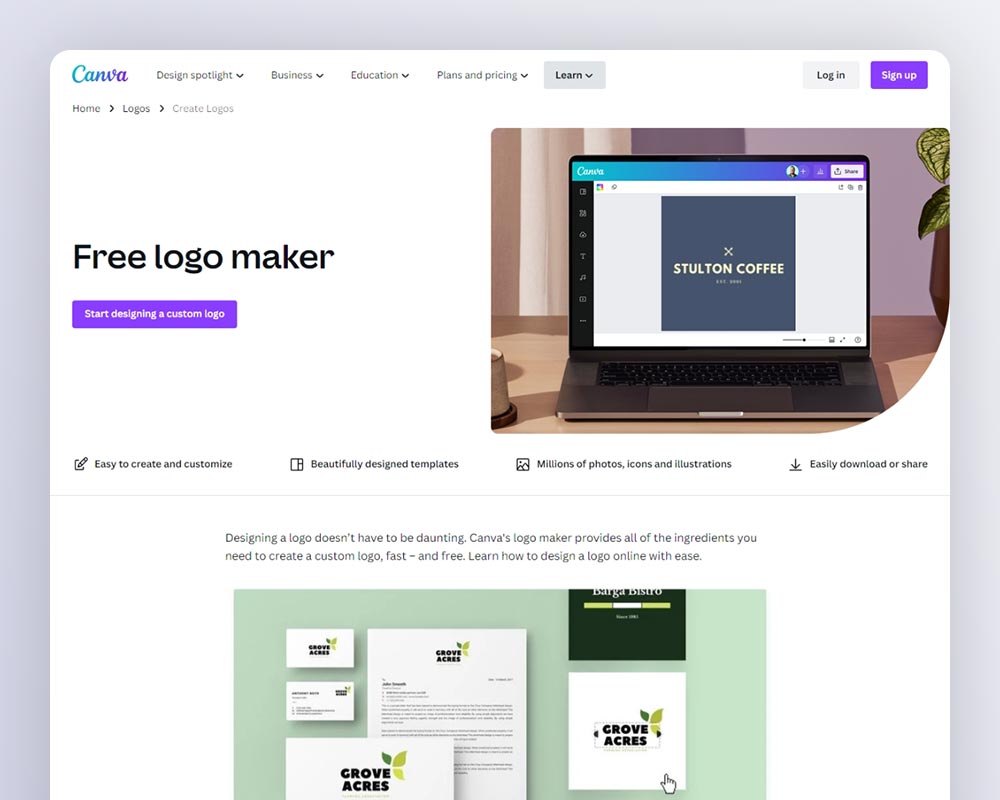 Canva is not a logo maker but it is an online graphics editor, which offers several logo design features. This tool gained popularity rapidly due to its affordability and many people are still using it for the same reason.
Mostly, the tool is free to use but you will have to buy the Premium plan to access its hidden features. It offers stylish templates, both modern and minimalist, for logo design. Even though the templates are few, they will form a good starting point when it comes to designing a unique logo. You will just need to choose one template, change its text, and create the logo.
After the logo creation process is complete, Canva will allow you to download the new image in JPG, PDF, video format (MP4) or GIF, and PNG formats. The free plan provides tiny JPG and PNG images and does not allow the download of files in PDF.
Pricing:
You can choose the Canva Free or the Canva Pro plan. The free option allows you to download 500 x 500 px JPG and PNG files while Canva Pro supports the download of GIF, MP4, and PDF files. The Pro version will cost you $9.95.
Pros:
It is easy to use and does not require any experience
You can try the free version before upgrading to the paid plan
Offers several 3D logo templates
It is user-friendly
Cons:
Does not offer a logo-only option
AI Free Logo Maker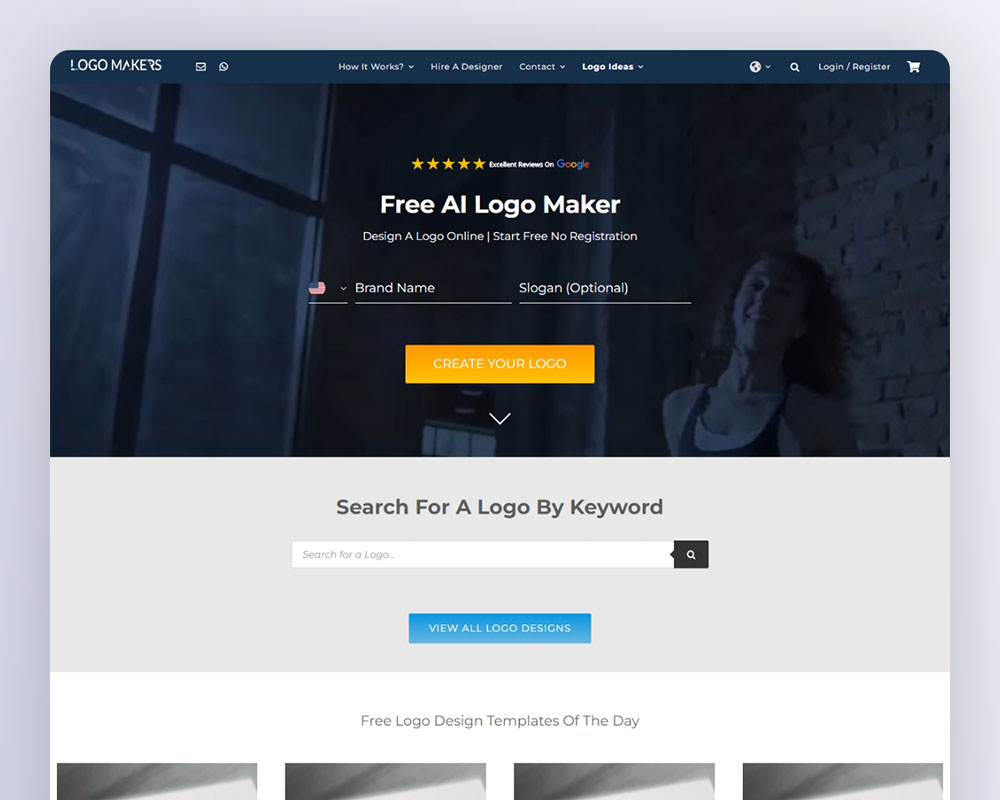 If you require a platform that will generate a beautiful logo at no cost, then AI Free Logo Maker is the best choice. This logo generator offers many templates and a wide range of designs created by professionals.
To make a logo for your small business, you just need to enter your business name and select your preferred style and industry. The smart AI tool will generate a perfect logo, which you can customize by changing the text, background color, and shapes.
Furthermore, the AI Free Logo generator allows users to download their unique logo instantly and use it in their marketing campaigns; you can download it in PNG, JPG, black and white, AI, SVG, or PDF format. You can therefore print the logo on your T-shirts, business cards, billboards, and letterheads.
Pricing:
You can try the Basic Logo Package, HD Logo Package, Platinum Package, or the free package. The free package allows you to create business logos but you will have to buy a plan to download it. The Basic plan offers medium-resolution files, which are editable on the website only. You can download them in PNG format with a transparent background. This plan will cost you $29.
The HD Logo Package offers high-resolution logo images which are editable both online and offline. You can download them in PNG format with transparent background or in SVG files and use them on various platforms. This option will cost you $79.
Finally, you can try the Platinum logo package, which will cost you $119. This option offers fully editable high-resolution logo images and you can download them in PNG format with transparent background or in SVG format. The package further offers 3D logos and animated videos.
Pros:
The platform is easy to use
You can try it free of charge
Download your logo in various formats
You will have the option of hiring a professional
Cons:
You can only download a logo after paying for it
Conclusion
Logo design can be a complicated process. Fortunately, you can make the logo design work easier by choosing one of the logo makers we have listed. The logo makers will take your creativity to another level.