Visual posts are flooding the Internet, so it's always good to have a professional tool to help you out with content creation. Mood board creators have become very popular lately and you should keep an eye on the best options currently available online.
But let's not rush into the subject before answering a simple question: What is a mood board? A mood board is a type of visual presentation consisting of images, text, and samples of objects in a composition that can be used to convey a general idea or feeling about a particular topic.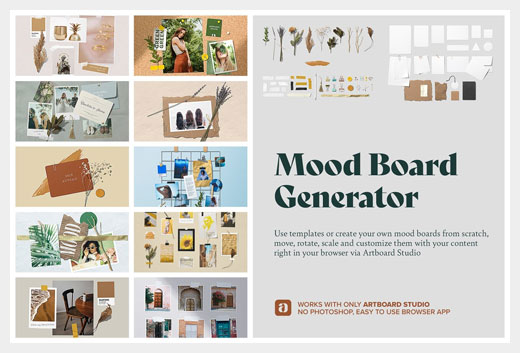 Stylists, graphic designers, web designers, industrial engineers, social media marketers, artists, and many other professionals use mood board creators to craft templates that perfectly display their feelings, mental conditions, and ideas.
Create Stylish Mood Boards Online
You can find hundreds of mood board creators online, but we want to save your time and help you concentrate on the most relevant options only. Without further ado, let's see the list of the seven best mood board creators on the Internet.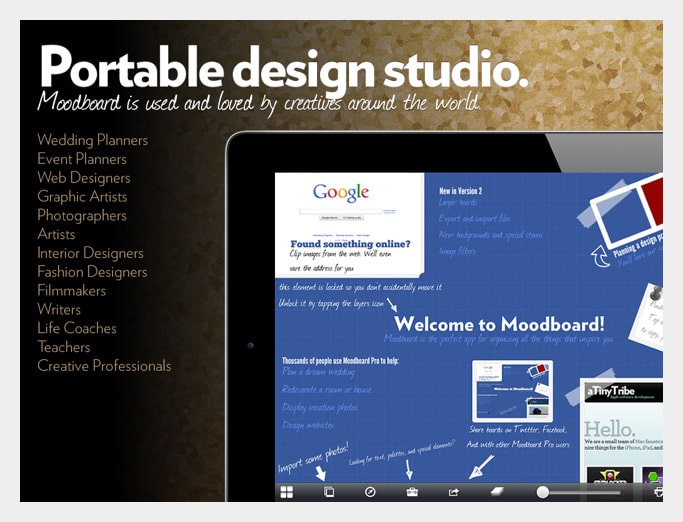 Moodboard Lite is the free version of the bestselling app for creating mood and inspiration boards on your iPad. The platform lets you play with boards freely, so it's easy to design creative blocks with inspiring visual details.
Moodboard Lite comes with a full range of features such as eye-pleasing color schemes, images, versatile typography, and all sorts of other components. The free version of the tool requires iOS 4.2 or later.
The only thing we don't like about Moodboard Lite is that it sometimes doesn't generate crystal clear boards, which can be annoying if you invest a lot of time in detail. However, you can solve the issue easily by downloading the premium package.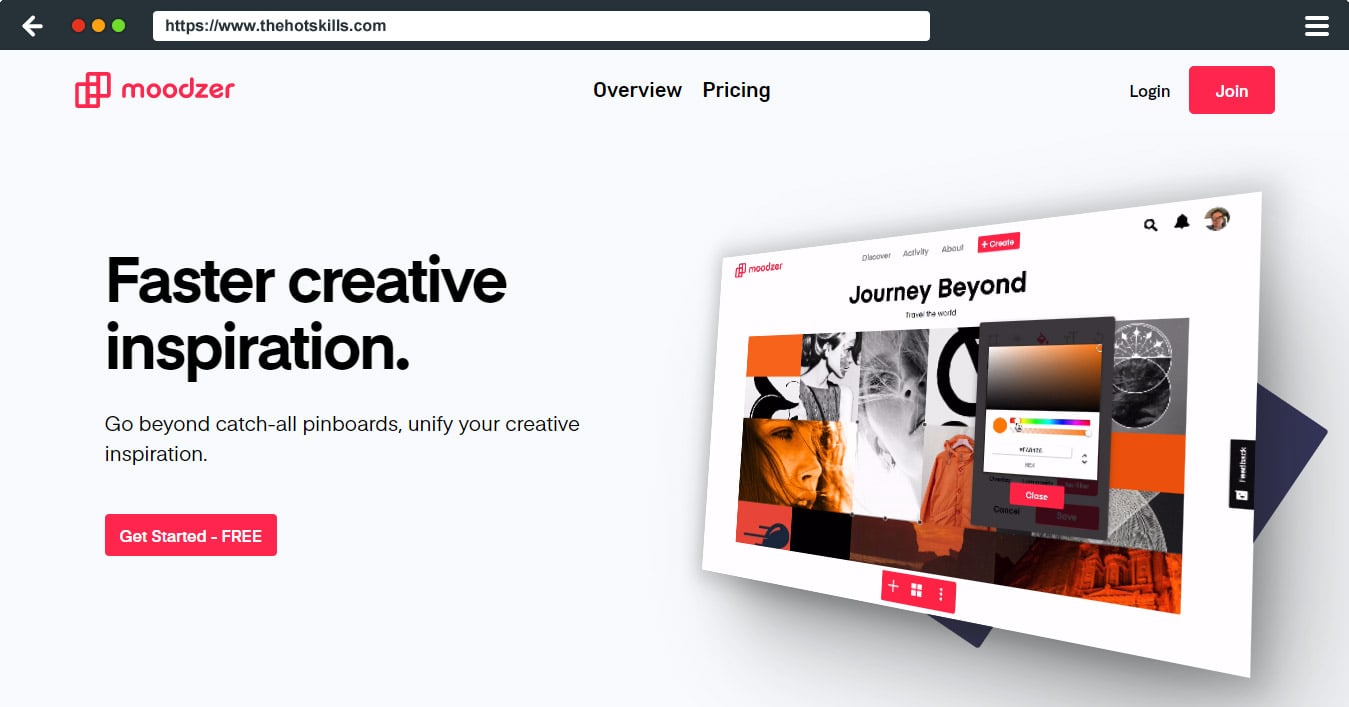 Moodzer is one of the most popular mood board creators with thousands of users from all over the world. It seems like everyone is using it these days, from essay writers and assignment help agencies to Instagram influencers and charity organizations.
What makes Moodzer so valuable?
First of all, it is the sheer portfolio of functions. You can use it to create, organize, and edit mood boards without losing control over your creative process. Secondly, Moodzer offers you a gallery with thousands of images. You can sort them into collections simply by using the drag-and-drop function.
Finally, Moodzer comes with all the sharing and downloading preferences you might need, which means that it's easy to share your work with team members, peers, friends, etc.
Canva – Create Inspiring Mood Boards Online with Canva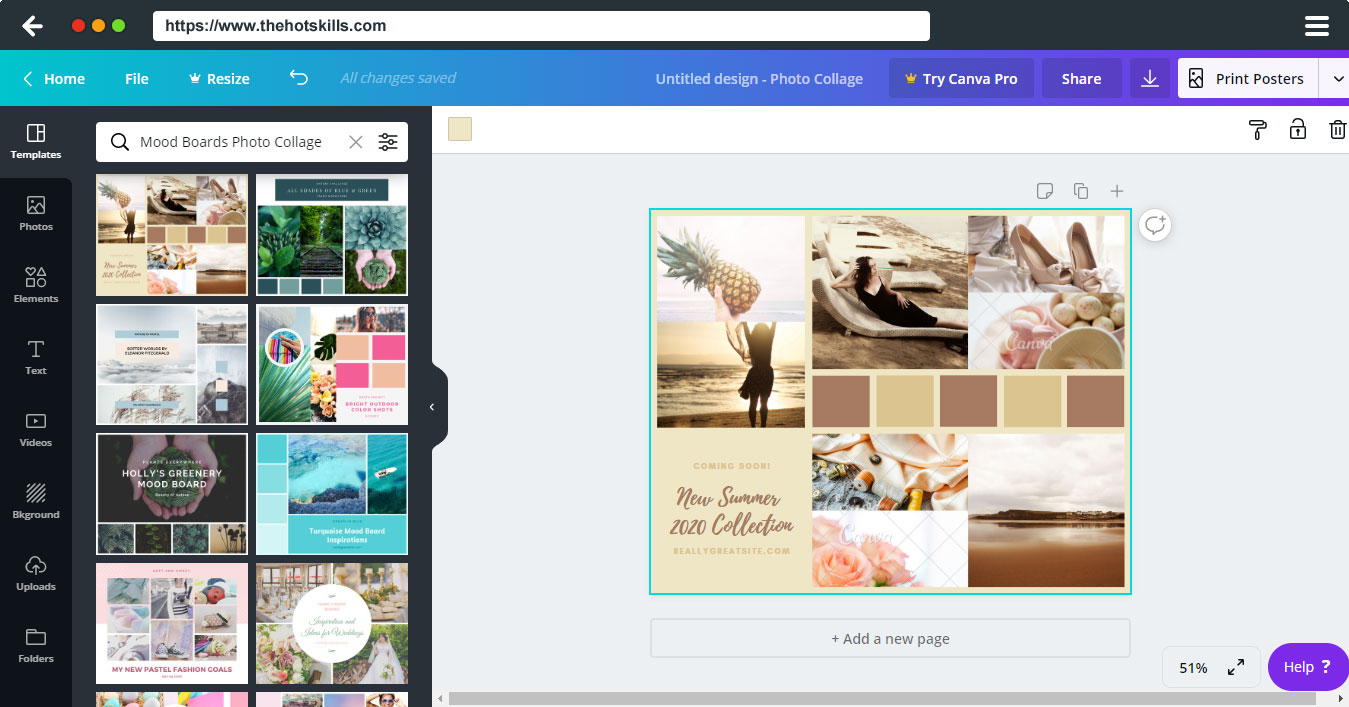 Canva has not been designed as a mood board creator primarily, but the platform is so practical that many individuals and organizations use it for this purpose as well.
The tool is extremely intuitive as all it takes is to choose one of its numerous templates and start working on your mood board. Canva contains thousands of templates, but you can customize each to come up with a totally unique solution that fits your branding strategy.
Another detail we love about Canva is that it offers a wide range of learning materials. This is incredibly important for beginner-level users who want to gain theoretical knowledge before moving on to practical work.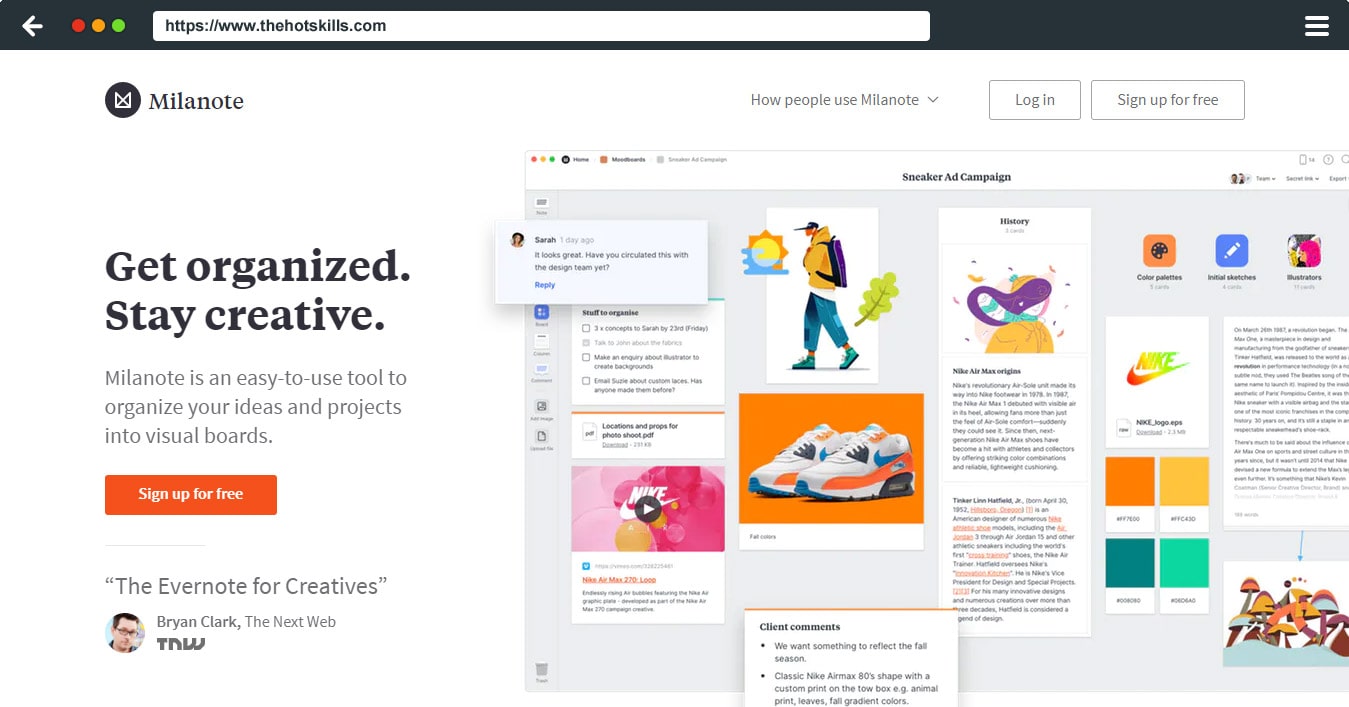 Milanote is a great solution for authors who want to turn their feelings and ideas into visually-appealing boards. The tool adds that much-needed level of organization and professionalism to the creative processes, so you can make a step-by-step plan of work.
If you think about it, mood board creation is similar to crafting a paper writing service review. You need to come up with a clear to-do list and accumulate enough resources before starting the project. Milanote will help you do it effortlessly because you can use it to:
Make a list of activities
Upload photos and other files
Save interesting ideas you find online
Add personal notes and ideas saved on your smartphone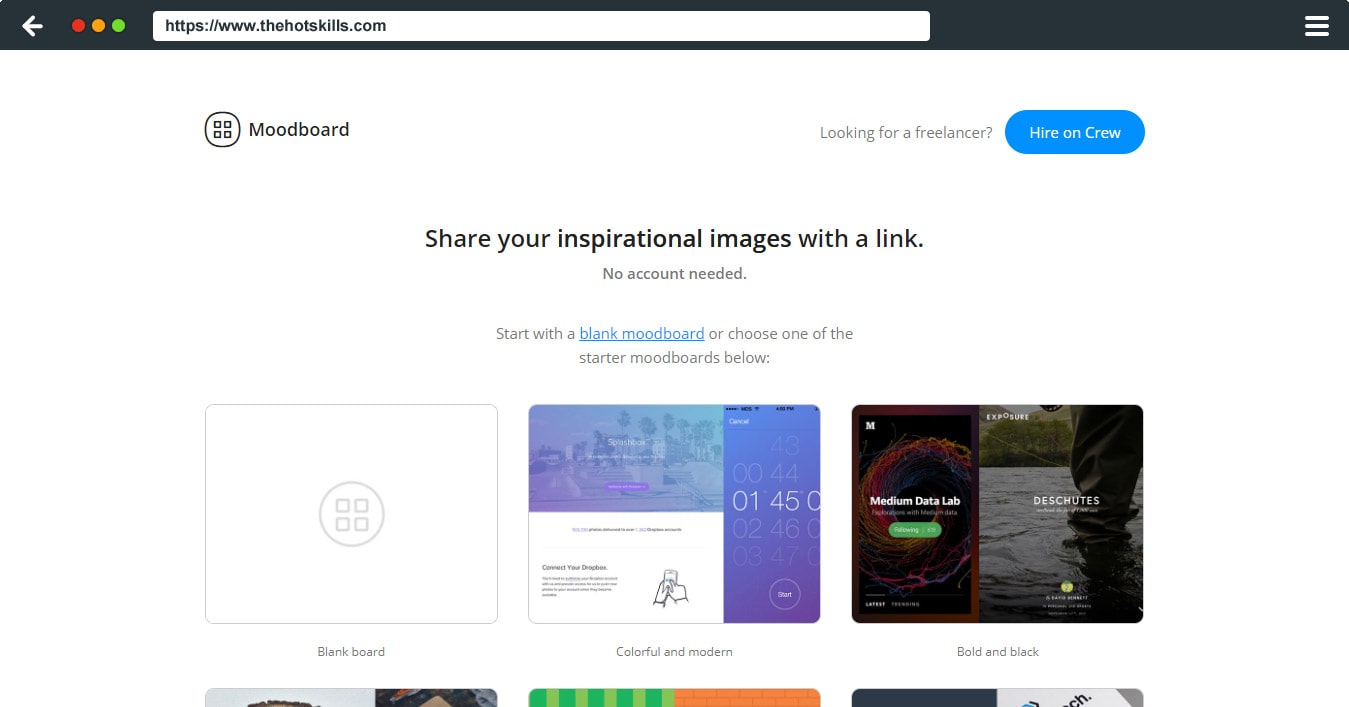 If you are looking for the simplest way to design mood boards, then we encourage you to test Go Moodboard. It's a user-friendly platform that looks easy and intuitive even for first-time designers. How come? The answer lies in two things:
You don't even have to create an account on Go Moodboard
All it takes is to can click and drag images to get the project going
Go Moodboard gives you a palette of 10 alternatives. You can start with the blank board or go with one of the starter boards – handcrafted, modern, dark, corporate, friendly, minimal, kids, and so on.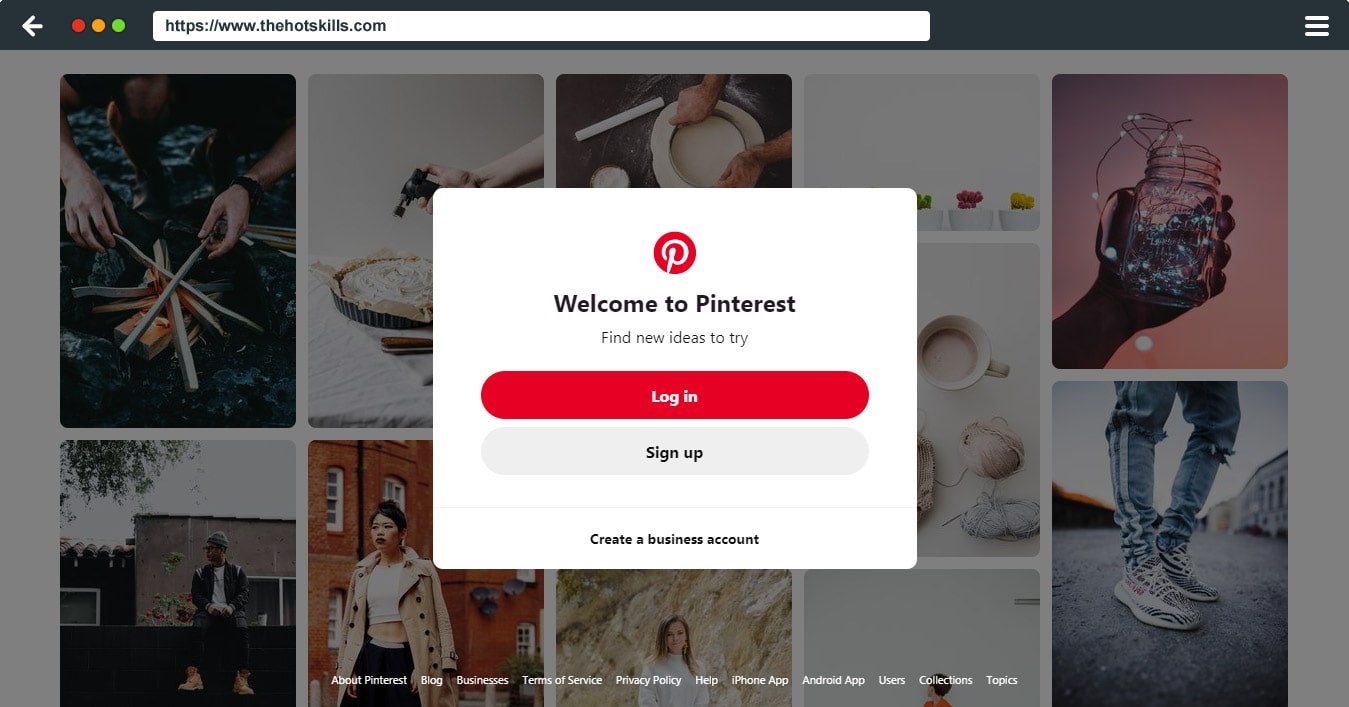 You probably know Pinterest as a social platform with over 300 million users, but do you know that it's also a powerful mood board creator? If not, let us explain why Pinterest is so precious to mood board designers.
The basic advantage of Pinterest is the fact that you can use it for free. Although it comes with nearly endless possibilities, you can use each element with no extra costs whatsoever.
At the same time, Pinterest is packed with amazing mood board ideas and visual resources that can ignite your inspiration at a glance. Regardless of your field of interest, you will definitely find lots of mind-boggling ideas that you can tailor and use for your mood boards.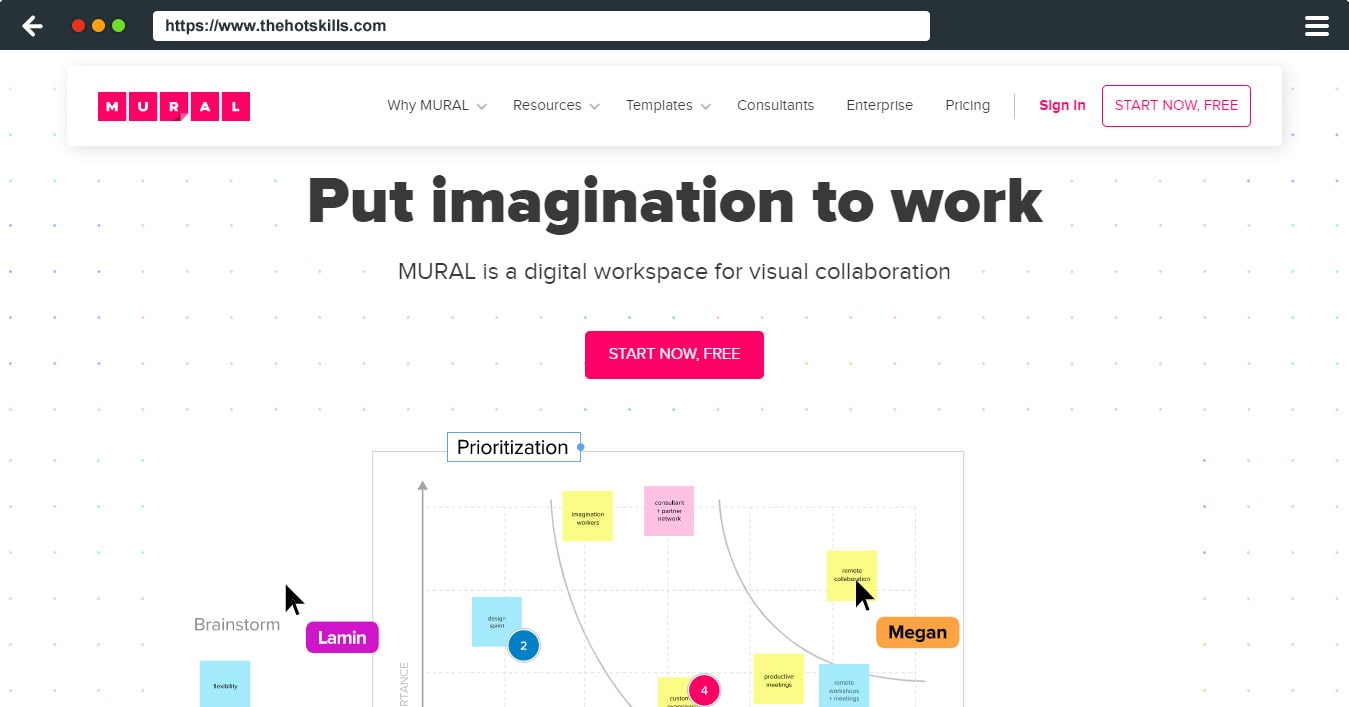 Just like all the other top-performing mood board creators, Mural also gives you all sorts of practical benefits, but there is one thing that makes the platform stand out from the crowd of competitors.
Mural is not only a mood board design tool but also a collaboration platform. If you are cooperating with a whole team of designers, Mural gives you the opportunity to brainstorm ideas together and exchange information in real-time.
As such, the platform is highly recommended for groups of authors who need a reliable combination of design and collaboration features.
Up to You
Mood board creators are extremely useful visual design tools, but it's not easy to find a reliable platform quickly and effortlessly. We showed you the top seven mood board creators currently available online and now it's up to you to choose the solution that perfectly matches your professional needs.