The time has come when trade executives agree that POS solutions are key tools for business optimization and automation. And many are planning to significantly improve the overall efficiency of the trade enterprise through POS development. The fact of recognition of POS-system's importance is confirmed by the results of the survey 2019, according to which retailers have the following plans for the near future
36% of retailers will try to upgrade their current POS equipment.
40% are focused on upgrading their systems.
Moreover, among them:
30% of retailers are going to implement mobile POS solutions.
41% want to create integrated platforms for e-commerce.
Also during the research it was found out that 43% of respondents consider the integration of all channels as the priority. 45% give the palm to payment safety and 53% of respondents have plans for additional functions implementation in existing retail POS-systems.
In order not to make the wrong choice, it is worth defining your individual demands. Irrespective of whether you have a retail or restaurant business, you should understand how you are planning to use your POS system. To do this, ask yourself the following questions:
Do solvers need mobility?
How many sales are planned per day?
Will you work with debit or credit cards?
How many cash drawers are needed?
Is there a network between workplaces?
Is there a need for a back-up system?
Does the store network need to be interconnected?
Is linkage to third-party programs required?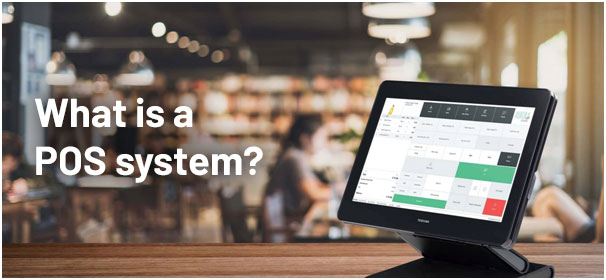 What is a POS System?
POS — Point of sale. These devices relate directly to sales activities. This equipment is used wherever there is acceptance of payments — in restaurant, hotel, business, beauty-industry etc. In its functionality, the system is identical to cash register equipment. At the same time it has considerably more options and gives a possibility to automate payment operations.
The POS system allows you to simplify and facilitate customer service, optimize your work, and automate routine processes. The equipment and devices interact and perform the functions:
accounting and sale of goods;
carrying out of calculation;
generation of documents, etc.
All devices are integrated and positioned to increase the speed of customer service. The system allows:
receive merchandise information;
record of sold products;
simplify customer service;
minimize errors and inaccuracies;
generate sales reports.
Do you want to get rid of the queues? Are you planning to increase your sales volume? Are you going to increase efficiency and productivity? The main goal is to attract new customers? Interested in automating processes?
POS development will help your business substantially increase sales and provide a higher level of customer service. With competent POS development, you will see how successfully your business develops. But to make the right choice and not incur losses, it is recommended to address the services of experienced specialists.
The work of what equipment should consider POS development?
As a standard POS system includes:
Monitor;
A computing device with software installed on it, created as part of POS development. System units are divided into: a monoblock and a stand-alone module;
Fiscal recorder — used for the formation and printing of fiscal documents, recording, storage and transmission of information to the operator of fiscal data on all cash transactions;
Keyboard. All systems include a programmable keyboard, through which you can program all the necessary commands and shortcut keys. This allows you to change or add specific functions, optimizing the management of the entire system.
Related: POS Printers – Every Business Needs One
These devices are the minimum equipment. Do not forget about the auxiliary devices, which can be included by default, or purchased separately as needed. Among them are worth mentioning:
Barcode scanner — a device that facilitates the entry of information about a particular product into the program through the recognition of product labels;
Screen — a display that reflects the product name, quantity, price, information about promotions;
Cash drawer, which is used to store finances for settlements with customers;
Terminal for cashless payment;
Scales, which in small retail stores are located next to the major equipment, and in supermarkets and hypermarkets — are built into the workplace and integrated with POS-system.
All components are controlled by specialized POS software created during POS development. The systems are easy to handle and allow for quick servicing of a large flow of customers. Efficient collection system helps to assess the turnover, as well as to control the work of cashiers and managers. The advanced features of the POS software enable businesses to efficiently manage and track sales, inventory, and customer data, making it an essential tool for modern retail and hospitality establishments.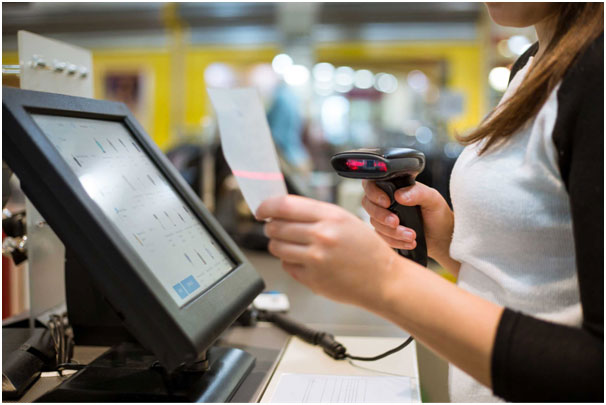 Types of POS systems
Modern POS-systems can be divided into two main types:
Monolithic
Where the main elements of the systems — fiscal recorder, system unit and keyboard are combined in one body.
Stand-alone
All the devices are autonomous and combined into a common system through USB-ports and other interfaces. Separate systems come with a switch to connect all the peripheral devices.
The POS-systems market is not standing still and the massive devices are being replaced by compact models based on laptops and mobile devices. Most often there is installed software that was created according to an individual project within POS development.
Why is it worth using POS development to automate the cashier's workplace?
There are facts which confirm that POS development is the best variant for automation of commercial business. Let's list the main ones:
Higher productivity;
Cost-effectiveness — buying all the necessary devices separately is more expensive than investing in the set of equipment and POS development;
Interchangeability — in case of breakage of any of the devices connected to the system, it can be easily replaced by another one;
Possibility to connect and support a large quantity of peripheral equipment via wired and wireless interfaces;
Reliability;
Compact dimensions, it is possible to place them horizontally and vertically, which allows creating the most comfortable workplace for a cashier or manager;
Possibility of installation in a limited space.
Thus, regardless of business sphere, implementing POS-systems will be the best choice with the help of which it is possible to optimize the work of any trade enterprise.
How to choose the right POS-system?
The main criteria for selecting a POS system for business automation include:
The scale of the business, including whether you will have a single retail establishment or plan to open a chain of establishments. The basic principle is that the larger the retail enterprise, the more sophisticated equipment and POS development is needed for automation;
Specifics of goods or services sold, wholesale or retail;
Sphere of activity and format of the enterprise, whether it's business for business (B2B) or business for clients (B2C). For many companies, a classical POS-system with a programmable keyboard will be an acceptable variant. For big home appliances, furniture or fashion boutiques, touch POS-systems without a keyboard will be optimal. The latter have a modern look and a big screen diagonal;
Throughput, the number of planned operations per day;
The prevalence of cash or cashless payment;
need for synchronization with other programs;
Functionality, which provides POS development.
If you are just taking your first steps in business and opening a small store, then maybe a basic terminal will do for you. The main advantage of this system is its low cost. But you must be ready for breakages, slowdowns, and the high probability of parts incompatibility. To avoid mistakes, we advise you to use the services of a professional IT-company.
By implementing an optimal POS-system in your business, you will be able to solve any problems with high quality and in time. It will help you organize your business the way you want.
Related: Manage Employee Rewards With Your Shopify POS System