Are you a Logo Designer and searching for where to sell logos online? If "YES" then you are on the right spot featuring fruitful list of the best logo selling websites.
First of all, I appreciate your stay and decision to sell your logo designs on other websites. As we know, logo or graphic designer a profession well suited to freelancing and requires skillful use-of-time management.
But…
From my personal experiences, I have observed that every design agency or freelancer designers lacked clients at some point even the best designers faced this scenario and no one wants to happen this so to get recovered from this, it's always an intelligent to have few other sources of income for graphic designers.
If you get a little extra time in your working days, consider setting up for best websites to sell logo designs but along with it, your creation should be extremely attractive to sell else it's get lost in the crowd and you don't earn anything!
4 Major Benefits of Logo Selling Websites
Before we dive in the best logo selling marketplaces here are a few interesting things that you love.
1. Earn money while you sleep
You already know that business/product first needs are a brand name or a logo whether you are promoting the business and product online or offline. Also, the logo or brand name should have a unique identity. Every day, millions of new businesses and products websites being created and closed. So daily you have millions of new buyers to sell your logo design.
2. Sell logo multiple times
Some logo selling marketplace sells your logo under Standard License and Extended License. They allow you to sell your logo designs multiple times with the small price. The marketplace has the different type of license and terms so make sure you read them carefully before start selling logos.
3. Millions of audience
These logo selling sites already have millions of audience, followers and website traffic. Also, they have highly experience SEO experts and professional marketing team. You don't need to wait or promote your logo designs for audience. On the first day you will millions of customers that can buy your logo template.
4. Passive income
Think about it, you have daily millions of new buyers ready to buy logo design and also you get paid to design logos multiple times. Is this not your passive income? You just need to make the best logo designs with using your designing skills. Below is the examples to get an idea.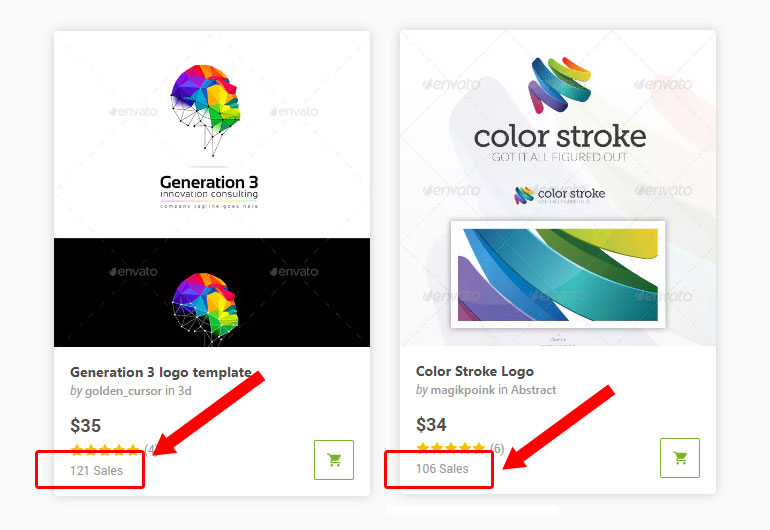 How to earn more money by making a logo?
Don't worry by implementing these 3 tips you can create more selling logo designs!
Focus on Trend
Flat design was the most used and evolving trend of 2017 because of its simplicity, focus on content and typography. Most of the designers used this.
And also, it's right that trends come and out, but when people are desperately looking for some types of trending style logos, it's a big mistake not to offer them what they need. So keep your eye on the trending logo designs and updating accordingly.
Observe the Logo Designs of Other
Checking the portfolio of other logo designers or sellers is not alike copying their logos designs. Instead, it is a fair and even highly recommended to learn from the best from you.
Thus, when lacking idea it will be a good move to check what other designers have produced or even check web design inspiration sites and try to "take out" the idea and techniques applied by them.
Check the best selling logos
It's not a false to judge best selling logos as a business. From this viewpoint, it's obvious to study the clients & market is mandatory to know, what the customers are buying more in order to offer them what they need and it will helpful for you to make the sales better.
And keep in mind that "Your logo is the key to your small business brand"
After little teachings! Let's earn…
The List Best Logo Design Selling Websites
Just have an eye on these great places to sell logo designs and take advantage to make extra bucks on the side.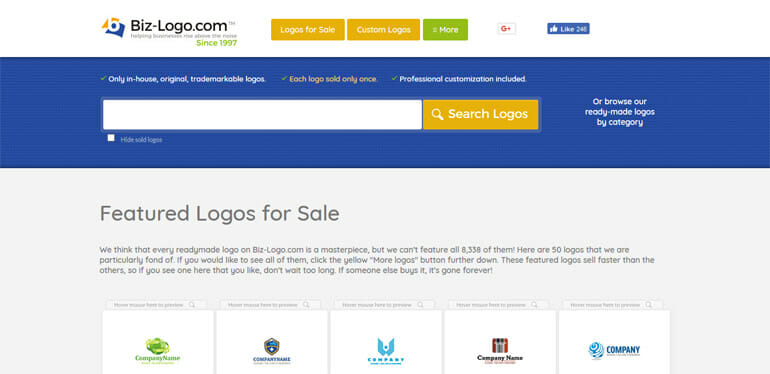 Biz-Logo gives designers logo submission facility that was not used by them or a new one in their agency adventures so that they can get extra pennies through their good designs that are going to waste. Making money from work that is already been done is an incentive to submit these designs!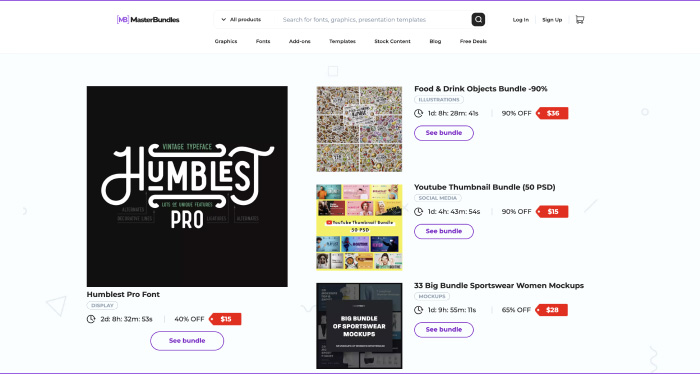 This is a creative and ambitious company that offers its clients stunning ready-made products for creating online and offline projects. Logo development based on templates and graphic products from the marketplace collection is the best decision.
Thousands of clients of the platform are returning to the marketplace because they realize that they will get quality, professional service, and fantastic designs.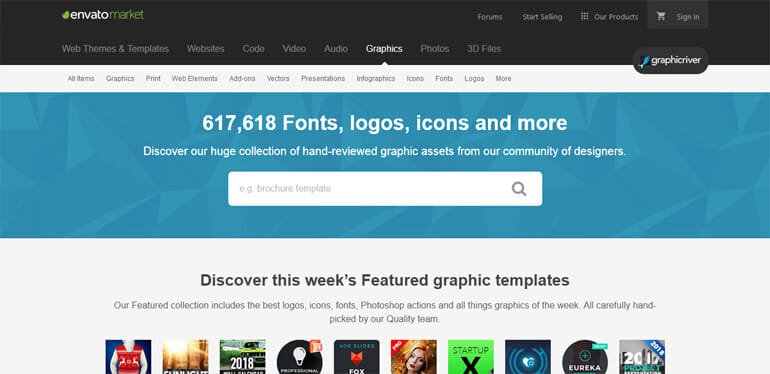 Part of the Envato Network GraphicRiver is best website to sell logo designs and Here you can sell logos but also Well-known for finest designs, templates and stock graphics. The website manually reviewed by GraphicRiver's team, to ensure the quality of the content submitted on their website so your work should high profile.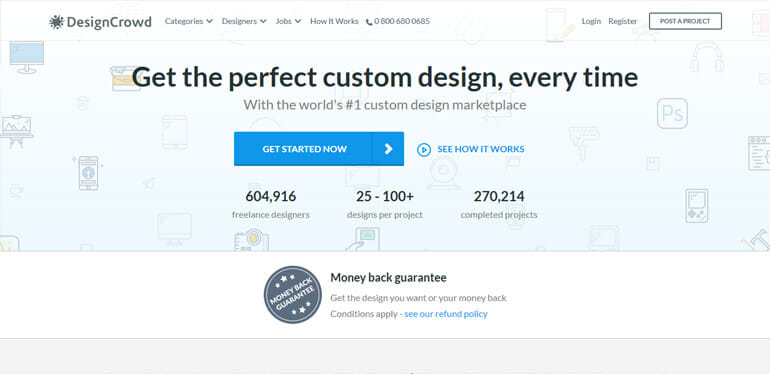 Got a creative mind? Join DesignCrowd a graphic design marketplace from best websites to sell logo designs which connect artists with business. The website showcases plenty of logo designs crafted by skilled designers. Here you can also try your luck and participate in logo design contests.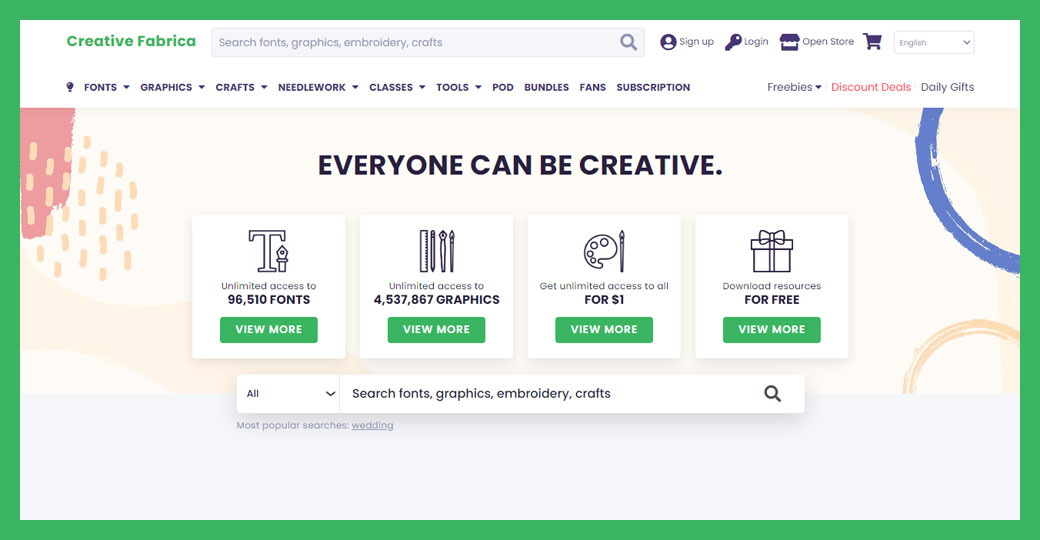 Creative Fabrica is the largest digital marketplace, listing over 5 million fonts and designs including logos – perfect for all your creative and business needs. Not only that, you can make money by creating a store and selling your designs. The designer membership is completely free, and you can reach a wide audience of creatives!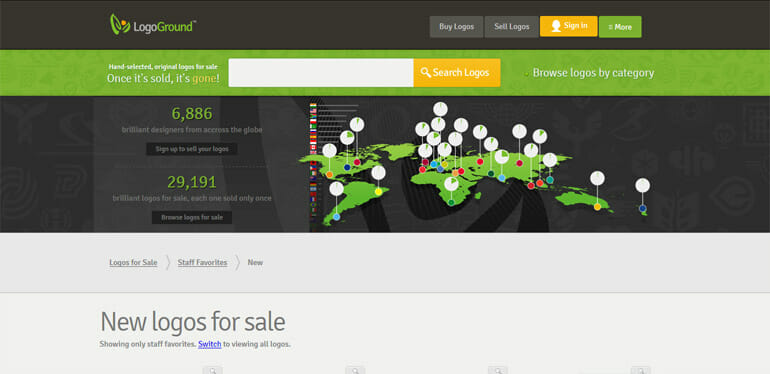 Get every buck direct into your pocket without any cutoffs. Just sells your readymade logos on LogoGround one of the best from logo designs selling websites. Ensure your artwork is high-quality to display it here because logo goes under from an art director for approved and a fact is that around 90% of logos get declined on LogoGround.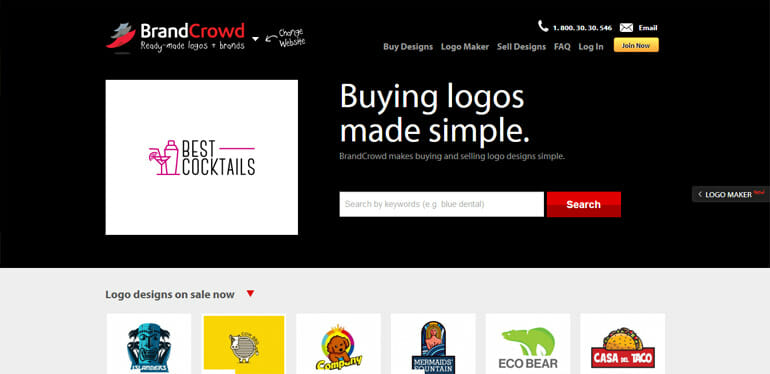 Got rejection of logo templates? Just upload then on BrandCrowd, a well-known place which focuses on the best logo designs and also gives 60% of the sales revenue made from your designs. Logos of this website get often featured in the blog section to give you little more exposure.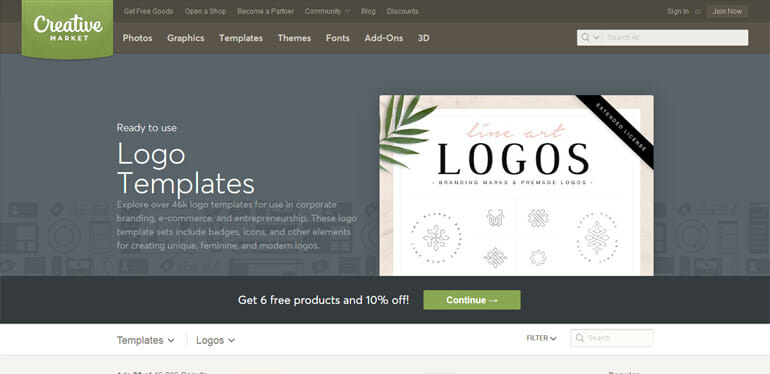 A great portal from best websites to sell logo designs CreativeMarket, assisting most of us with selling their readymade logo mock-ups. Here Creatives can set their own fee and gets 70% of the sale. In order to really stand-out and for some earning, you should have to promote your designs and also join the groups to get a chance of being featured by Creative Market.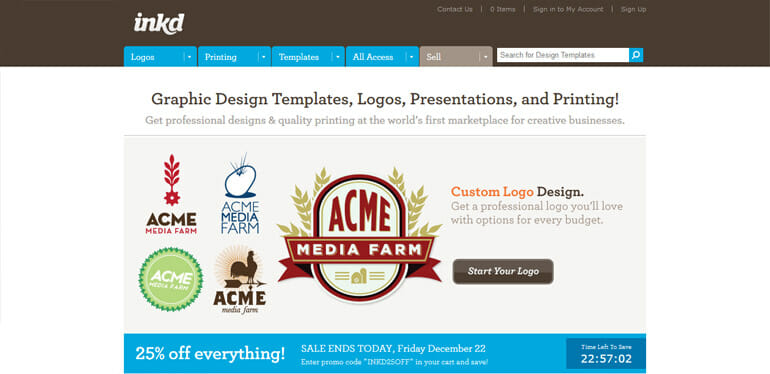 Inkd is a site for professional quality materials from logos to envelopes, brochures to business cards. The joining is free here and the Inkd's team approved your logo designs each time before its avail to sell and you 20 percent from a sale, if the design is of 30$ then you get 6$ after the sale.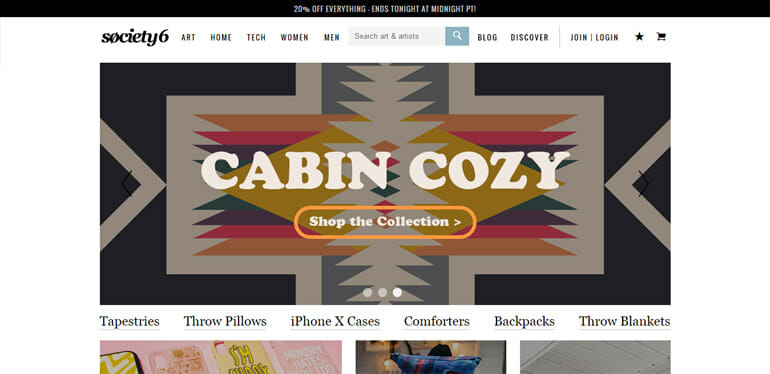 Society6 is one famous platform from best websites to sell logo designs for designers to showcase and earn money from their work. It offers artists to submit a printable design for phone cases, mugs, T-shirts, tote bags etc. The earning is low here between $1 to 3 but you can still earn good money if you promote yourselves aggressively.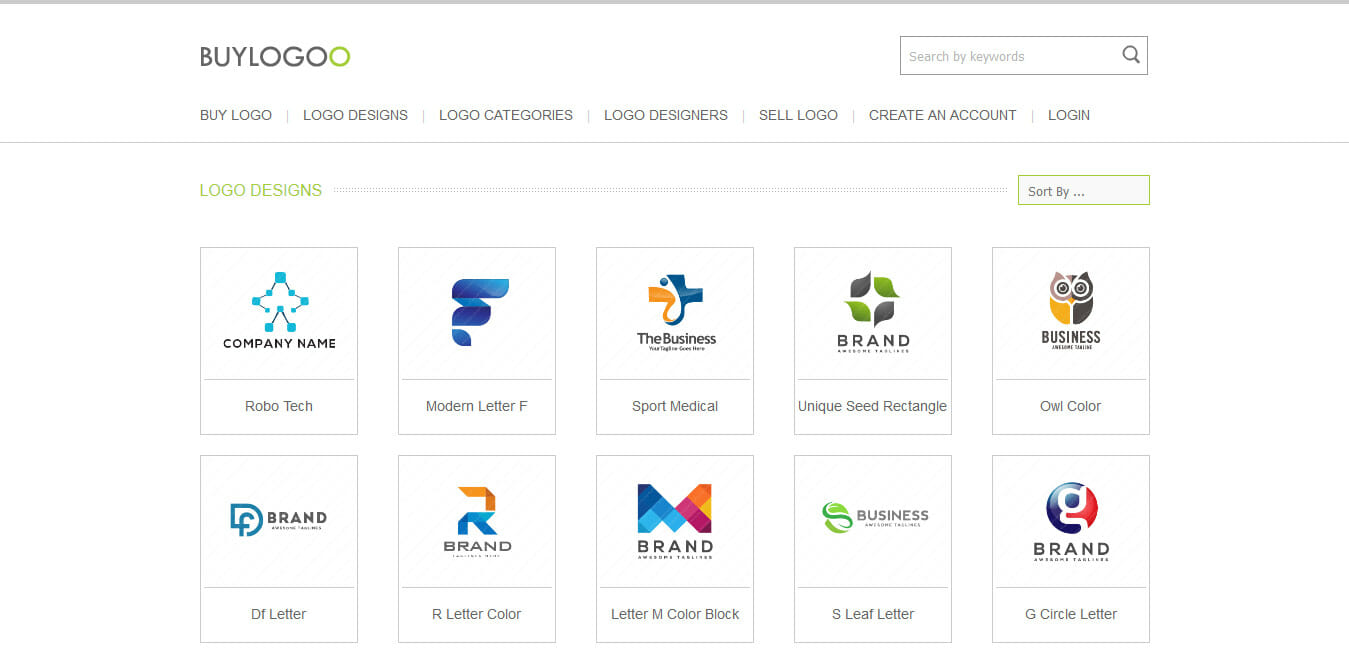 As the name hints BuyLogoo an Online Marketplace where anyone can buy logos here but there should be sellers available so join the website and includes buyLogoo too in your list of best websites to sell logo designs & give a boost to your earnings.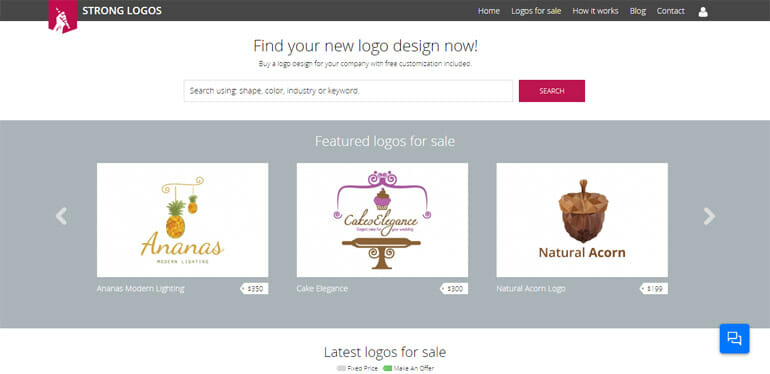 Designers spend their lot of time creating and submission of their logo design projects and sometimes aren't winning but Strong Logos dedicated to rejected or unsold logos by helping designers to sell their great designs and saving your efforts & time.
Etsy – Sell Anything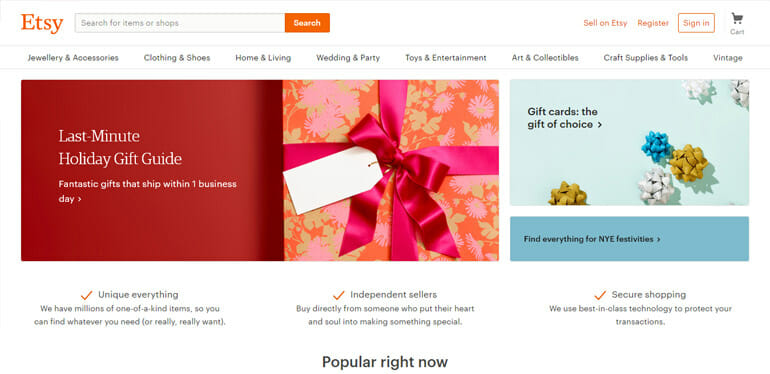 Need cash? Etsy can help you to earn well and its a mostly used site from best websites to sell logos. There are three basic selling fees: a listing fee, a transaction fee, and a payment processing fee. For designers, they will charge a 3.5% transaction fee for each sale.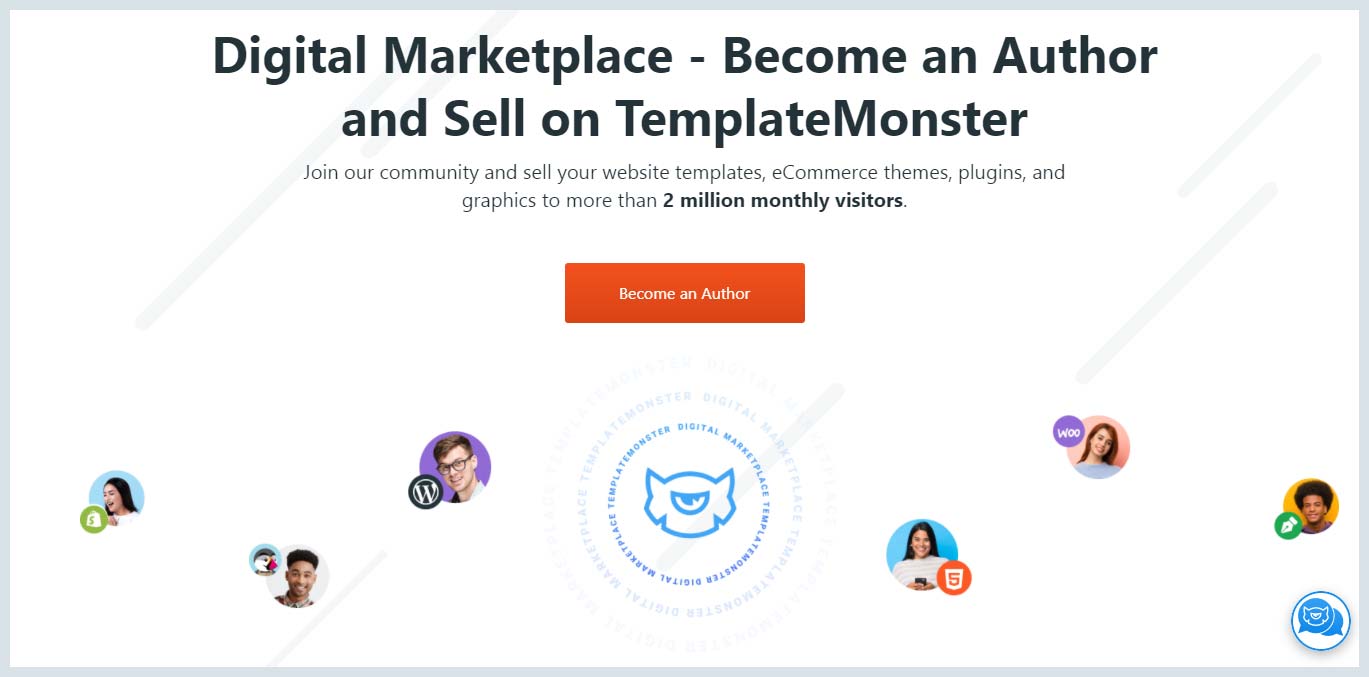 Template Monster is the best place to sell digital products like logo design, website templates, plugins, graphics, and much more. They are working since 2002 and have professionals who know everything about digital product selling.
Template Monster has more than 2 million monthly visitors. Also, the joining and selling process is straightforward. That's why it is a great place for designers and developers to reach a highly relative audience.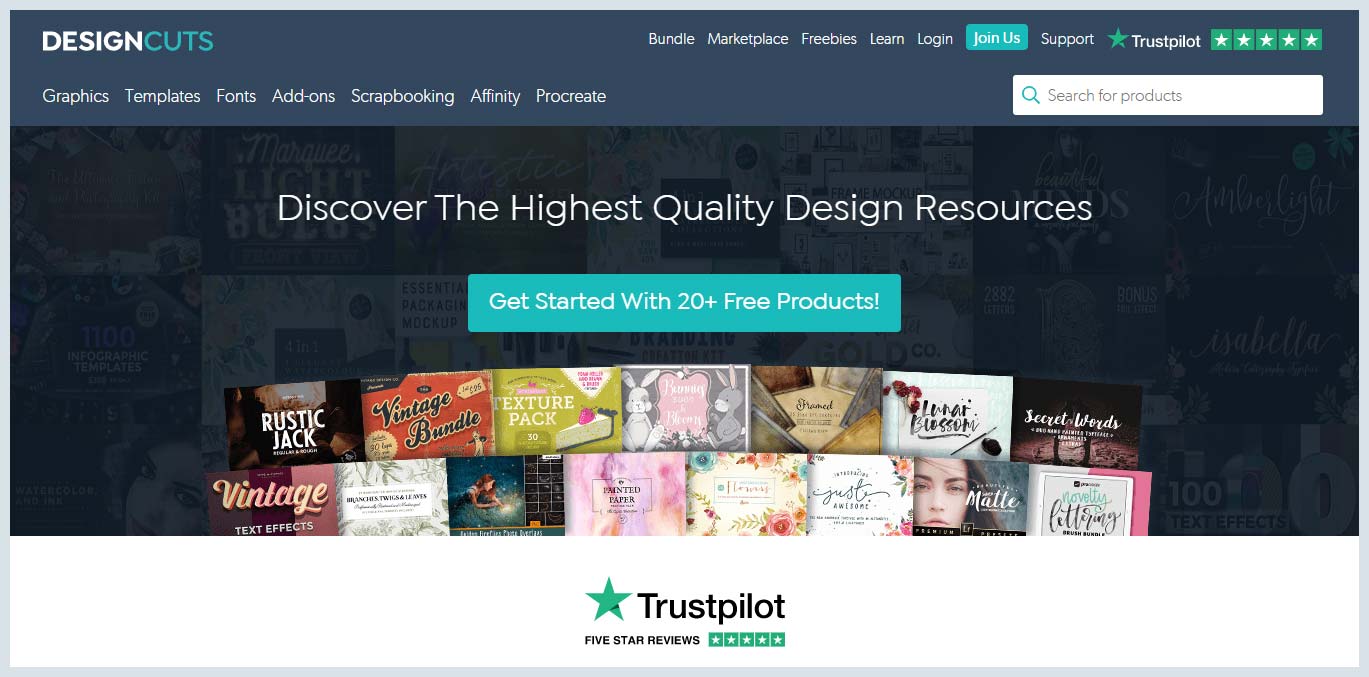 Design Cuts is the best design marketplace to sell a high-quality product. If you're good enough in graphic design, illustration, or print design, this will be the best place for you. Your application will be rejected if your portfolio doesn't meet the quality guidelines.
So before submitting an application to open a store on Design Cuts, check their guidelines. They also provide a free course at "Product Academy" where you can learn actionable tips, how to design and create a perfect digital product and sell online.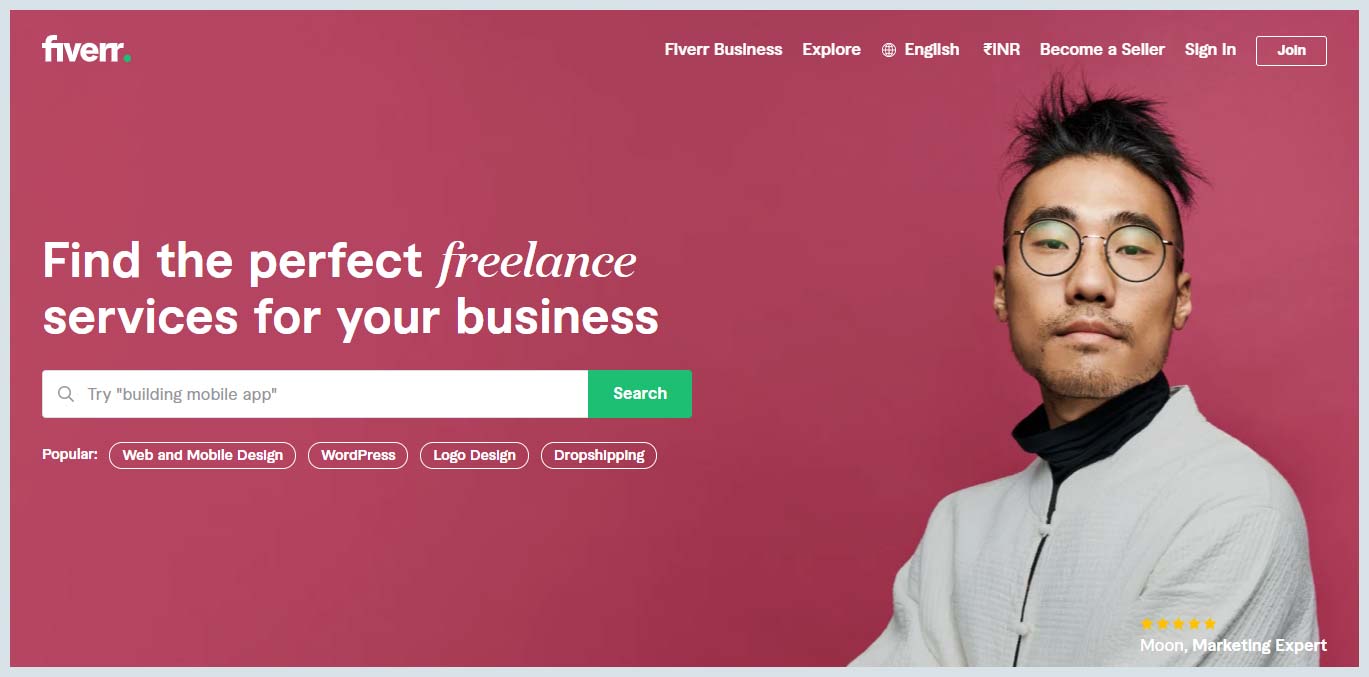 Fiverr is a worldwide popular platform where you can sell your skills. If you're an excellent logo designer, you can easily connect with an audience globally. You can set your own price according to your skills from $5 to $10,000 per order.
Getting started with Fiverr is an easy process. You just need to sign up for free and set up a gig to offer your work to a global audience.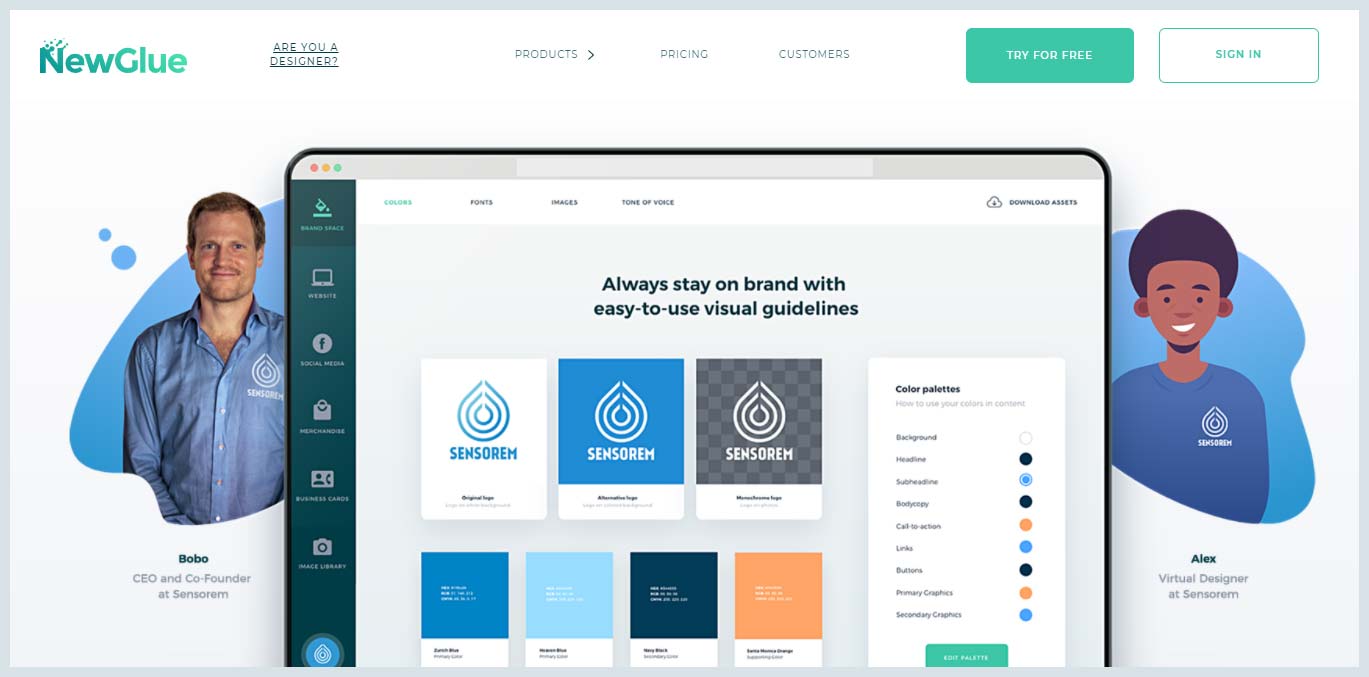 If you have logo icons that you or your clients never used, Newglue is a perfect place for you. You can upload your unused or unsold logo icons here. When you upload a logo, the Newglue system auto-suggest colors, fonts, and positioning for your logo to make it perfect.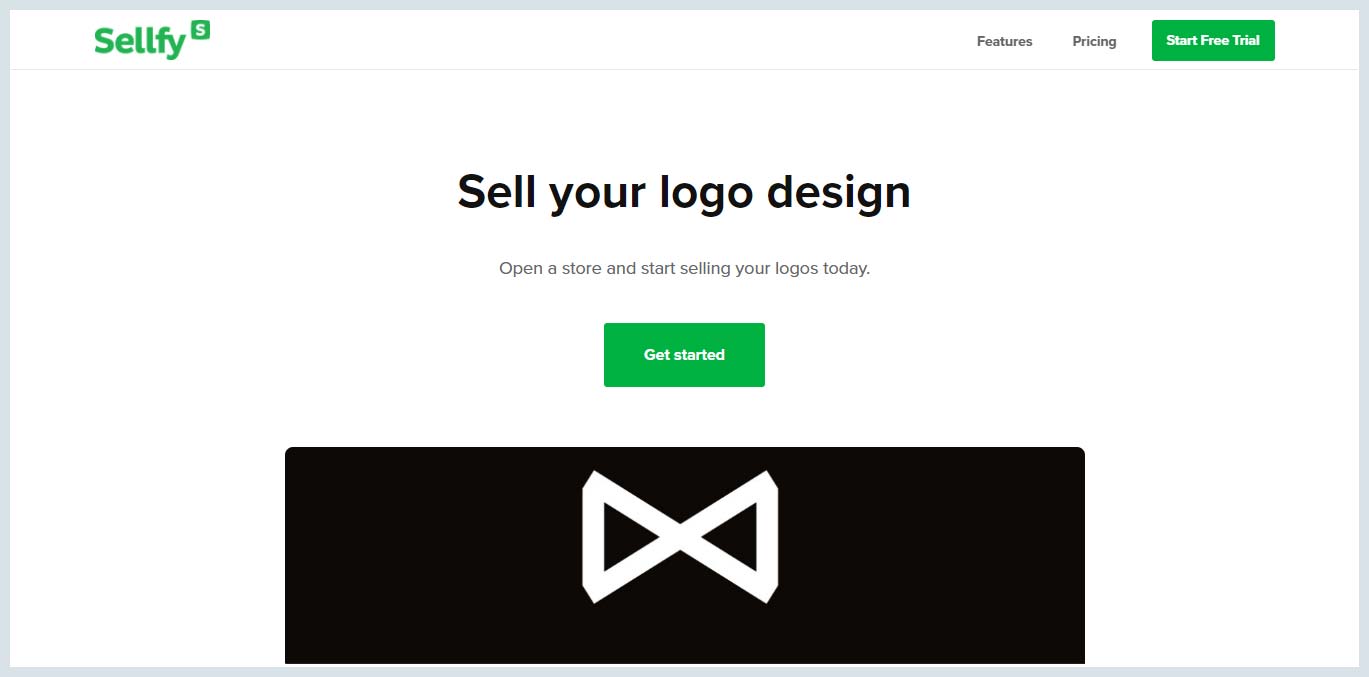 Sellfy is a popular and well-known ecommerce platform worldwide. It helps you create a portfolio, ecommerce website, and store online. You don't need to spend or invest thousands of dollars on creating an ecommerce website, fast web hosting, payment methods, and content management system.
It will be your own logo store or portfolio. The disadvantage of using this platform is that you have to promote your logo designs yourself because Sellfy doesn't have its own audience.

Big Cartel is an easy online store for designers, artists, and makers to create an online shop and sell your digital products or work. You can sell up to 5 products, and they don't cut any commission from you or a bunch of fees. Get the full amount of your product in your pocket.
But if you have more than 5 products, they have monthly plans for you. You can pick any plan that fits your needs and budget.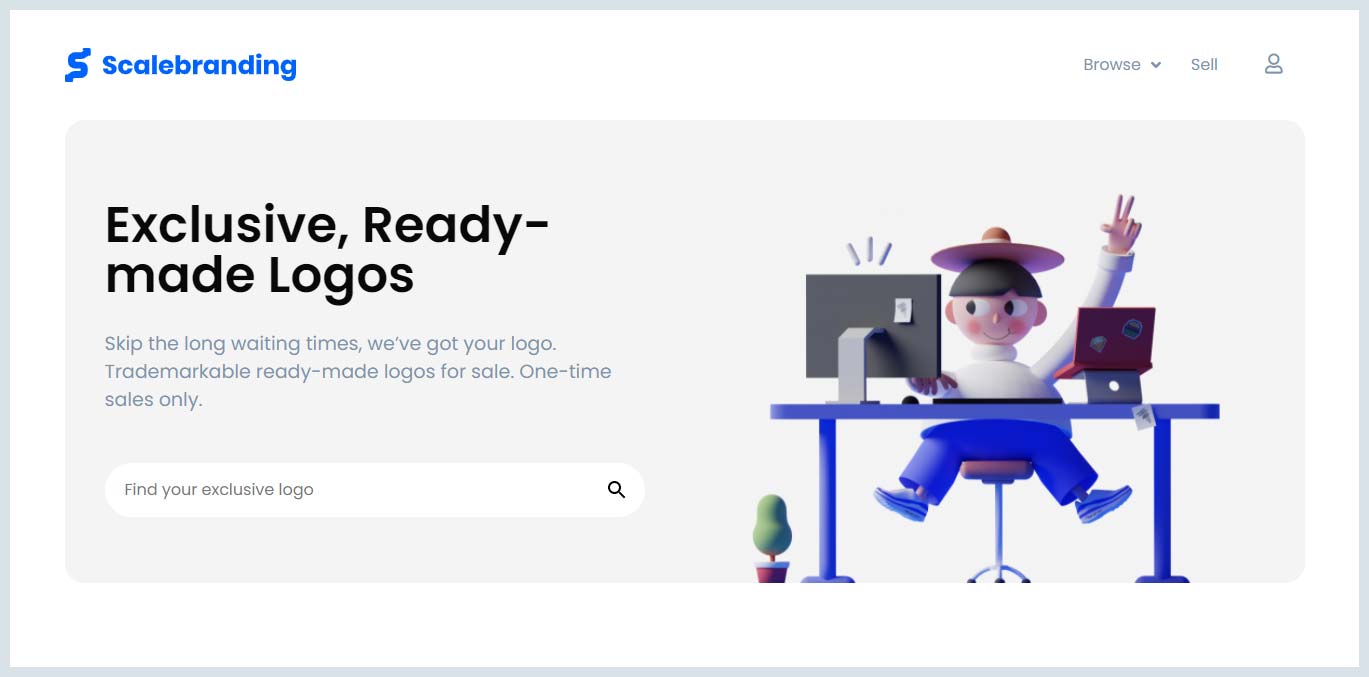 Scalebranding is a community of talented designers and sells your ready-made logos to thousands of potential customers from all around the world. You can create your own personal store page and upload premade logo designs.
On this platform, you can sell your logos at a very high price. The Scalebranding marketing team promotes your products through marketing platforms and reaches real customers.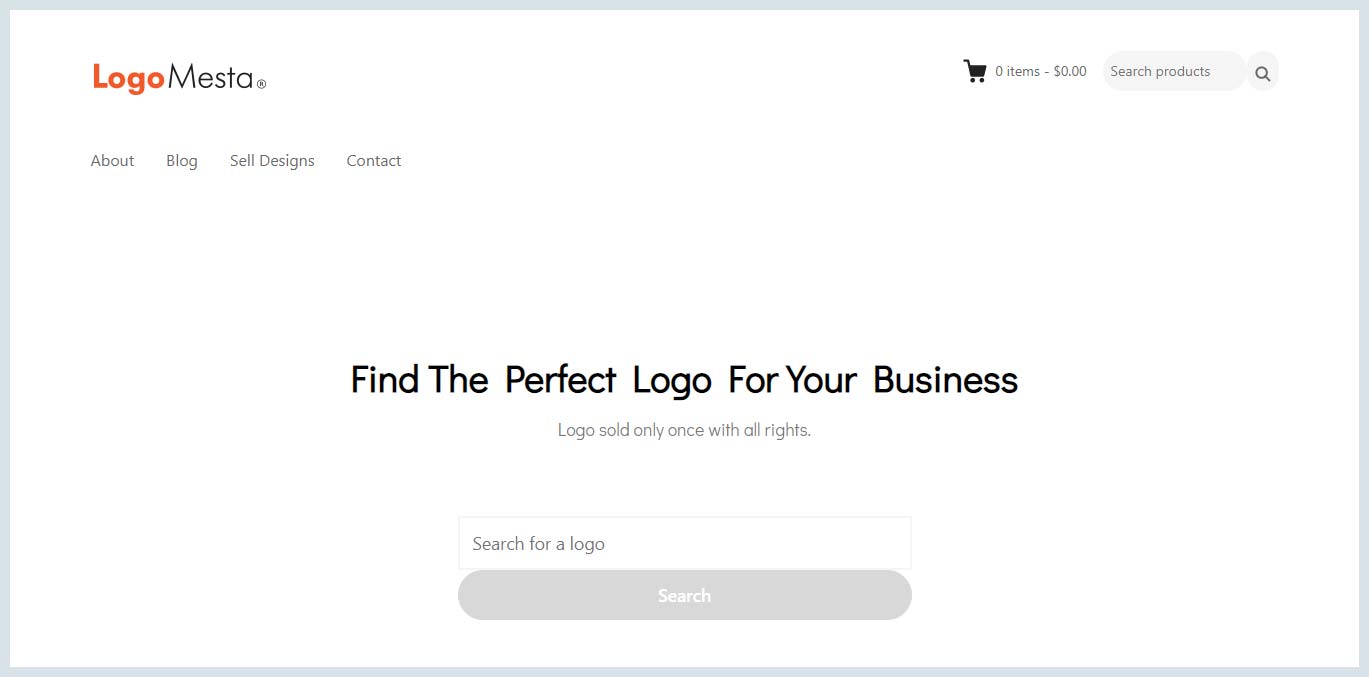 Logomesta is another excellent and easy logo-selling website. You don't need to qualify your profile. Register as a vendor, upload your logos, and start making money. You can set your own price from $49 to $2,000. The price can vary depending on your design and the uniqueness of the logo.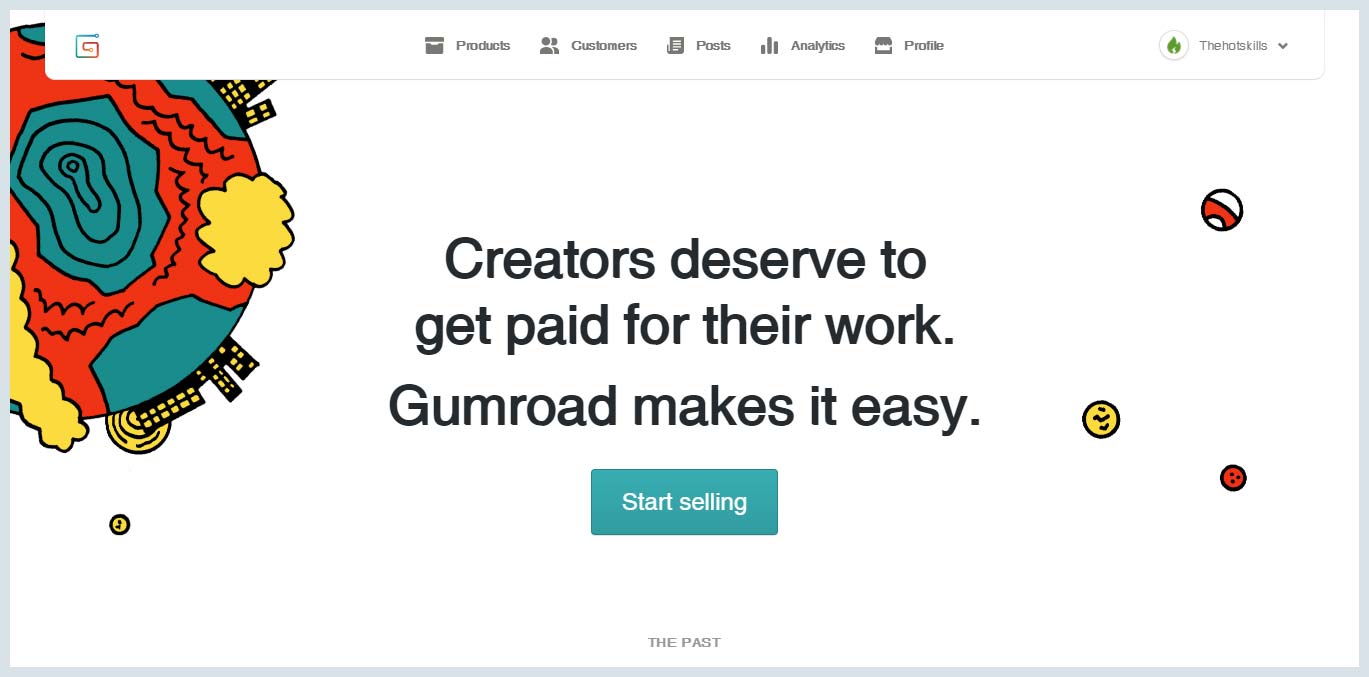 Gumroad makes it easy very creators to sell their work, goods, assets, and digital products. Since 2011 more than 84,000 creators have earned over $426,000,000 worldwide. You can use Gumroad as a powerful tool to sell anything. You just need to sign up and upload your designs. That's it!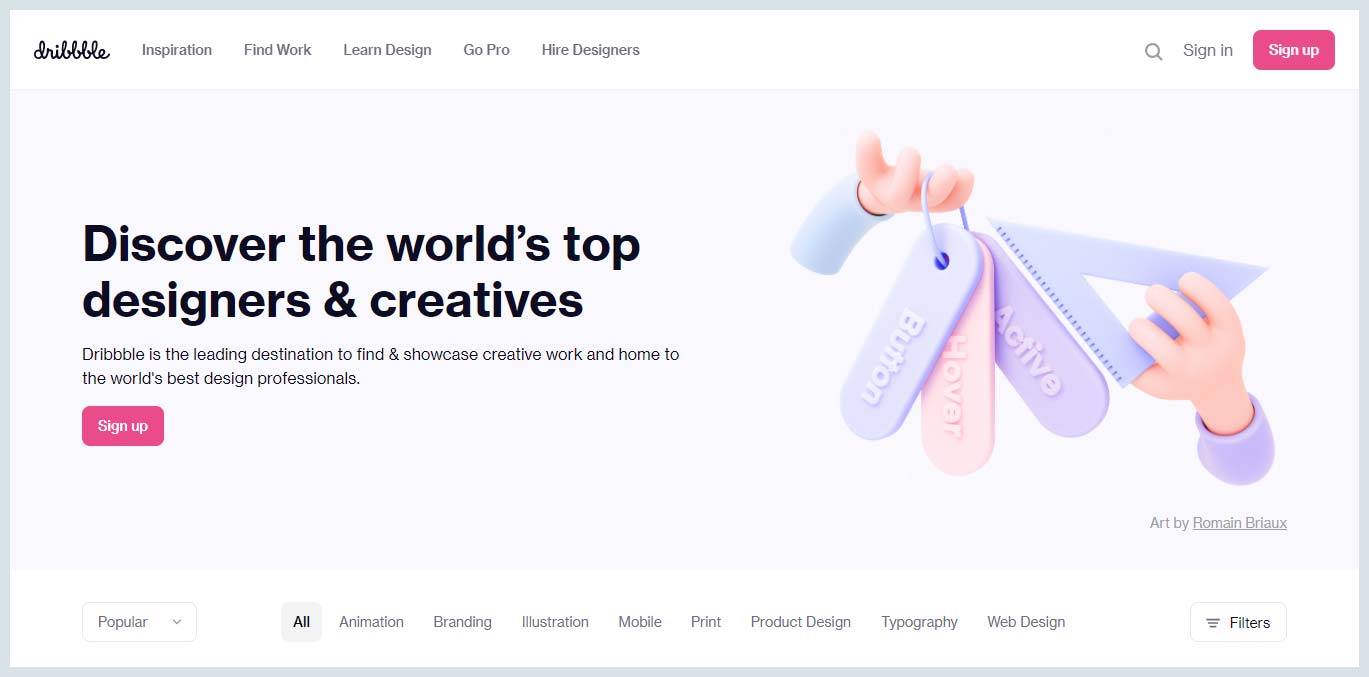 Dribbble is a well-known and worldwide popular website around the designer community. You can find the world's best designs and professionals. Dribbble helps to create a portfolio, find work, jobs, and inspirations. You can also sell digital goods and design assets.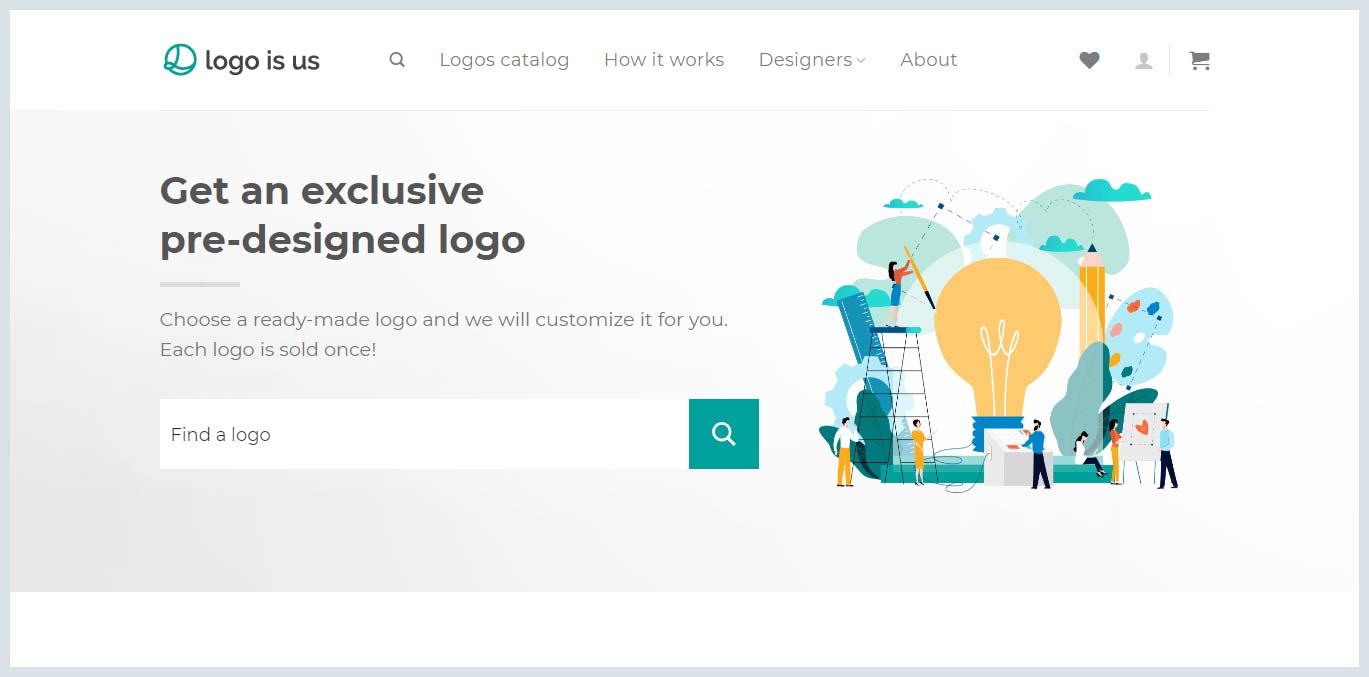 Logoisus a new website where you can sell logos. You should give it a try.
FAQs
Where can I sell the logo?
The best place to sell logos is the digital product selling marketplace. Here are the best places to sell your logo design online.
How do I sell a logo design to a client?
Upload your logo with complete information, raw files, and price on the above logo selling marketplace and system do the rest. These sites already have millions of audiences, clients, or customers. They will see your logo and buy it.
How much do I earn per sold logo design?
You can set your own price for your logo. The marketplace also suggests the best price for your product so you'll get maximum sales. Most marketplaces split the revenue in favor of creators. You will earn 60% – 90% commission per sold logo design.
Can I sell those logos that I'm already selling somewhere else?
Usually no! but some new or stock websites may allow you. Every website has its own terms and conditions. You need to understand that you may get a copyright issue if you're selling the same logo design on two different websites.
In that situation, your logo design or profile will be removed from the website. I suggest, go through the website's policies before selling the same logo design.
Can I sell logos that I submitted in a contest?
Yes, absolutely! You can sell those logos that you submitted in the contest but not selected by the contest organizer. You have to consider 3 things before selling those logos on the marketplace.
1. Make sure the contest is closed.
2. The logo cannot be a winning entry.
3. The logo cannot be shown in your portfolio on the contest site.
How will I get paid for my sales?
You will have different options like PayPal, Stripe, Payoneer, Bank Cheque, Bank Wire Transfer, etc. You can choose your favorite payment method as per your convenience.
Wrapping up
I hope that I convinced you to try these best websites to selling logos and mentioned information will help you in efforts of earning. Still there, am waiting for your words and don't forget to share this article with your designer buddies.