We are living in a fast-paced world. Competing regularly with competitors is a complicated job. Though, we all follow the productive approaches to make our presence noticed. But, some of them fail.
What is majorly crucial is to have a business website. The customers, nowadays, require the information promptly, and there are a plethora of options as to where to find the productive one.
Several websites have beautiful pictures, great content, and an essential checklist of the basic UX elements. But, remarkable experiences are hard to achieve.
Your choices you perform like the brand to create the customer experience impacts the success rate of your business.
When it is about eCommerce web design, converting the visitors into a customer is very important. Customers are the backbone of their online business.
The first and foremost thing that you should consider is to make the website design appealing. Undoubtedly, your eCommerce website design makes the purchasing process quicker, easier, and soothing.
You can lose your potential customers if your website is not intended for sales optimization. Even online advertisements do not give effective results.
Being a business owner, you should think according to customer perspective and how to make their experience smooth. Online users here cannot assist in any way. They can only be meant to purchase your online store products.
This digital buying world has some pros and cons when it is about strengthening the customers to purchase from you. This act is termed as "Conversion". It is an important factor that you should consider while building your business. It requires optimization; and cannot happen instantly.
So, how will you make your eCommerce website design appealing that the customers cherish and maximize conversion?
There are several design options out there. Enhancing and re-designing your eCommerce might seem like a substantial task.
It is important that you should know your goals to describe your conversions that fit perfectly with your business goals.
The process of conversion rate optimization lies in boosting the shopping experience to have an accurate KPI-generally, the sales.
The window of the average conversion rate is 1% to 2%. Also, if you are executing everything flawlessly, you can, however, anticipate succeeding in sales with 2% (approximately) of the time. So, what we meant here is that enhancing the conversion rate is essential.
The article lies in giving the top eCommerce website strategies to improve conversion rates. So, let's get started!!
Table of Content
Leading eCommerce strategies for enhancing conversion rate
Prioritize your customers
Your eCommerce business website details- from contact forms to product images should always be inclined towards customer's decisions. Therefore, it is important to give priority to your customers while making any decision. For example, make sure that your customers are always attracted to your website. This can be as simple as allowing coupon codes for your customers to save some money on their products, such as websites like https://www.raise.com/coupons/home-depot offer for Home Depot and many other stores, in order to draw customers to your site. Offering regular deals can attract both regular customers and new ones to your homepage.
UX is a supreme power for converting visitors to customers. And then changing them to repeat customers. If you are not sure about how to get it done, then you can hire any eCommerce developer to look over your eCommerce website.
Make clear eCommerce website goals
Your website could be the virtual storefront or the lead generator. Both ways, you need to address several things to ensure that your website is playing its best. That is, it is fulfilling your business goals and the requirements of your eminent customers.
Give them simple yet productive reasons to purchase from you. When it is achieved, assure that media, design messages, services, content, and the experience are according to their needs.
Use uncomplicated website design
Comparatively, minimalist websites are rated more trustworthy and appealing than complicated sites. If you are serious about optimizing your eCommerce website to generate conversions, then you should simplify it.
Delete the unnecessary content from your website and go with the minimalistic design theme with more white space. You can choose platforms like WordPress, BigCommerce, and Shopify to get the website design platform to boost your eCommerce business.
Optimize the Purchase Process
Direct, simple, and ordered are the keys to high conversion. Generally, not more than two pages (simple and minimalist) should be there among your customers.
For instance; Add to cart -> Buy -> Final checkout.
Do not ask your customers to register before purchasing. Their contact information should not be a hurdle while converting them from visitors to customers.
Quality photos/videos
The issue that the online shoppers majorly faces is that the product photos they see are not clear. What is required here is to integrate only High-quality photos or videos. Make High resolution the priority.
You can lose your would-be customer if the picture is a blur. Find the below tactics to get rid of it:
Create photo-galleries so that the visitors can check their different angles
Use the pop-up box that can help in zooming the image to check the in-depth details. It let them examine the product to the best before making any purchase.
Integrate the lifestyle images of those who are interacting and using your products. Show your products in action. The other best thing that you can choose is to make your model wear your garments and presents it.
Do not neglect opportunities for SEO
Your business visibility cannot happen promptly. Staying updated about the algorithms and the SEO friendly framework takes time and effort. Ensure that the webpages have accurate meta tags, titles, and suitable keywords. It is not a one time deal; it is a consistent struggle to remain relevant and competing.
Keep Call to Actions (CTA) simple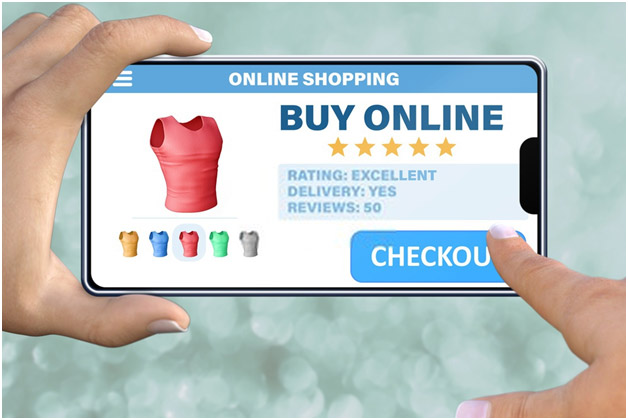 Websites have several submit and fill-in forms that send unlimited unsubscription and junk emails. Nowadays, most of the users stay careful while giving their information. Therefore, provide them something trustworthy if you want some information from them. There are several ways you can opt:
You can give them a one-time coupon for some info. Practicing this, the visitors can feel interactive, and you never know, they can get converted to the customers.
Use the email and name generally for fill-in forms. Although there is a lot of useful information about potential customers, providing too much information can cause a lot of trouble for visitors.
Add testimonials and reviews
More than 61% of the visitors prefer to read customer reviews before making any purchase. Take advantage of these testimonials and reviews on your eCommerce website. It is the best way for quick promotion of conversions and sales.
The primary fruitful eCommerce web design method is to integrate the product-related review on every product description. You can include a separate web page for testimonials and reviews if your website does not have several products.
Use Social Media to develop a strong relationship with your customers
Social media popularity is known to all. Websites like Twitter and Facebook are getting momentum form for many years. It can make a positive impact and increase your web presence.
Social media channels can share company announcements and content in your circle via electronic word of mouth. It permits the customers to communicate with you socially via posts, reviews, and comments that make your eCommerce business more responsive and relatable.
Mobile optimization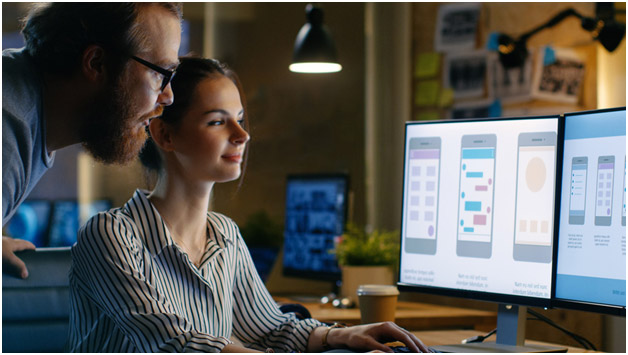 Of all websites, more than 50% of them are opened via mobile devices, and with the development of smartphones and tablets, this proportion will only increase. Failure to optimize your e-commerce website design for mobile use is one of the biggest mistakes you can execute.
The responsive layout enables your website to adjust to each operating system or screen, so you do not need to bother about getting a totally different website mobile version for each other kind of device.
Assure your form fields, and image size are accessible on various platforms. While testing your eCommerce website, make sure to observe from various devices and operating systems.
Wrapping Up
This article was all about optimizing conversion rates. We have mentioned the best strategies for the eCommerce business to improve the conversion rate. Adopt them and experience the difference.
Hopefully, you liked this article. If there are other important factors that we have missed, then let us know in the comment section below. Share your views with us.
Thanks for reading!!