What a year for being a retailer and to become one!
Trust in online purchasing has increased further boosting online sales that are forecast to reach $4.5 trillion in 2021! Predictions are encouraging and experts are agreeable. Never before has retail been as profitable as it is now, and eCommerce software is to thank as well.
And there's no doubt at all why it is so.
The best eCommerce platforms can provide you with a user-friendly website for the best shopping experience or a homepage with features that allow customers to find and choose the items they want with ease. In the end, the most popular ones offer a variety of payment options, and other highly wanted features today.
Scanning over the most popular eCommerce blogs and websites, the ultimate list for the best platforms to start an eCommerce business in 2020 can't be any clearer. It is enlisted with the most efficient, affordable, multipurpose selling platforms for any online business.
It would be hard to choose as most of them offer similar features, yet different UX approaches. Some you'll find easy to use while others won't suit you regarding themes or support they offer.
What you can do is to go demo by demo and find your kindred ecommerce platform. Start with the most popular ones. It's worth your time – the future of eCommerce is bright.
Best Platforms to Start eCommerce Business
#1 Shopify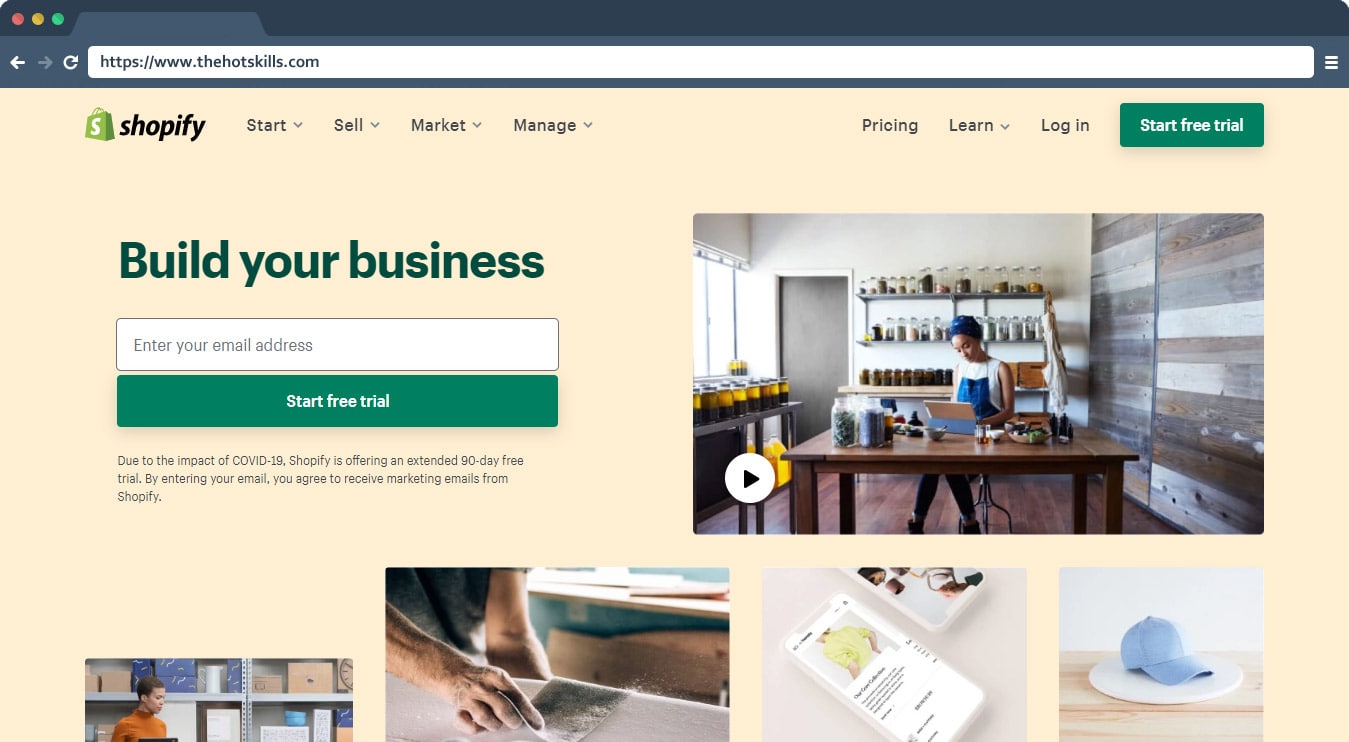 With affordable prices and a high range of tools to help businesses develop and operate online stores, Shopify is one of the most popular selling platforms.
Shopify is the best for small to midsize companies and it allows anyone to sell online.
It offers a professional online storefront, a payment solution to accept credit cards, and the Shopify POS application to power retail sales.
The setup is fast and easy and there is a choice of 100 professionally designed themes for branding online stores. On different rating platforms such as Capterra, Shopify is rated with the highest marks for ease of use and customer service.
What is most important is that Shopify has its own hosting so everyone can count on top-notch data security and maintenance.
Shopify currently powers over 160,000 retailers in 100 different countries, including Tesla Motors, Gatorade, Forbes, Amnesty International, Encyclopedia Britannica, Maxim Magazine, CrossFit, Black Milk Clothing, Herschel Sup.
#2 WooCommerce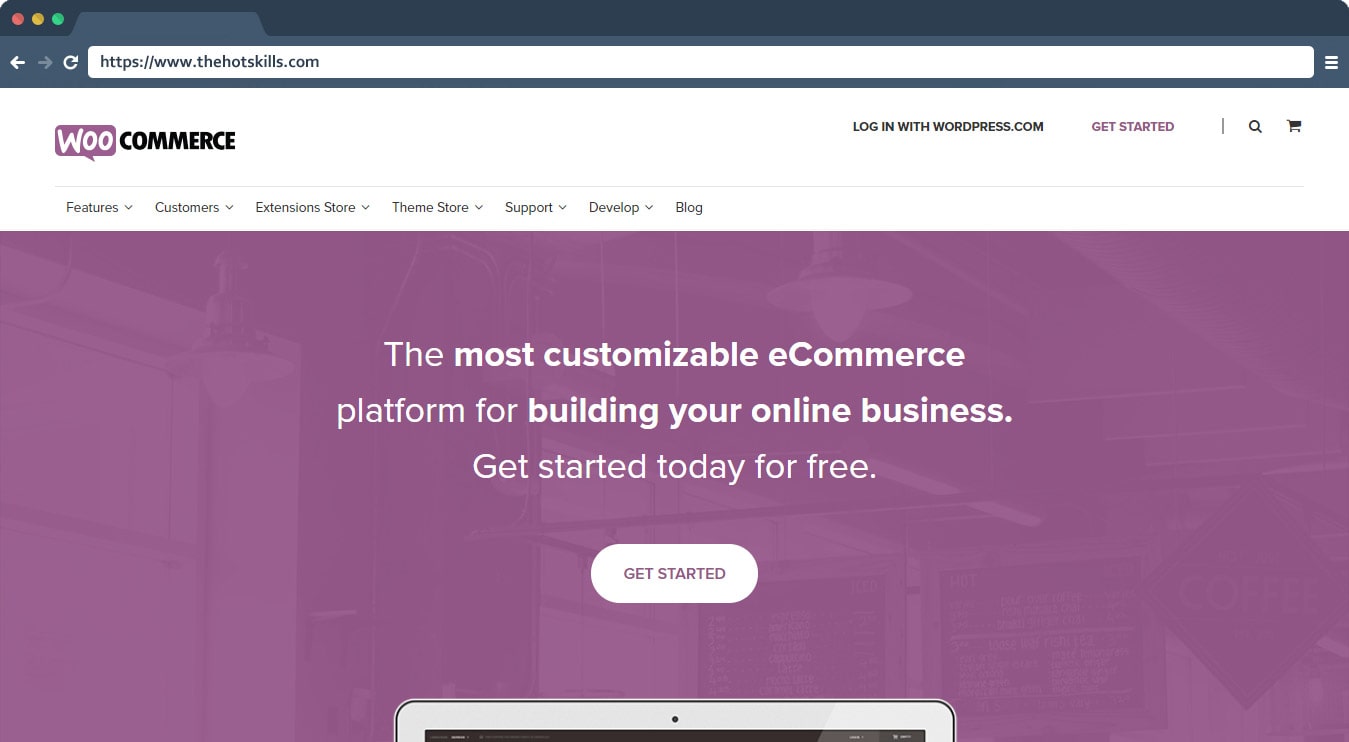 Even Though WooCommerce is robust and hard to configure an eCommerce toolkit, it offers suitable solutions for any online store you have in mind. Its advantage comes from WordPress's best practices why this platform can offer you both attractive and efficient online stores.
Therefore, whether you want to open an online shop, to sell tickets or books – WooCommerce can offer you simple and attractive solutions. Moreover, WooCommerce comes as a free plugin, but any further advanced feature needs to be paid.
What can be tricky with this platform is to know everything about plugins and how they work together. Still, the vast WordPress community is active and well equipped with the knowledge and documentation, and it can help you at any sudden issue.
#3 Squarespace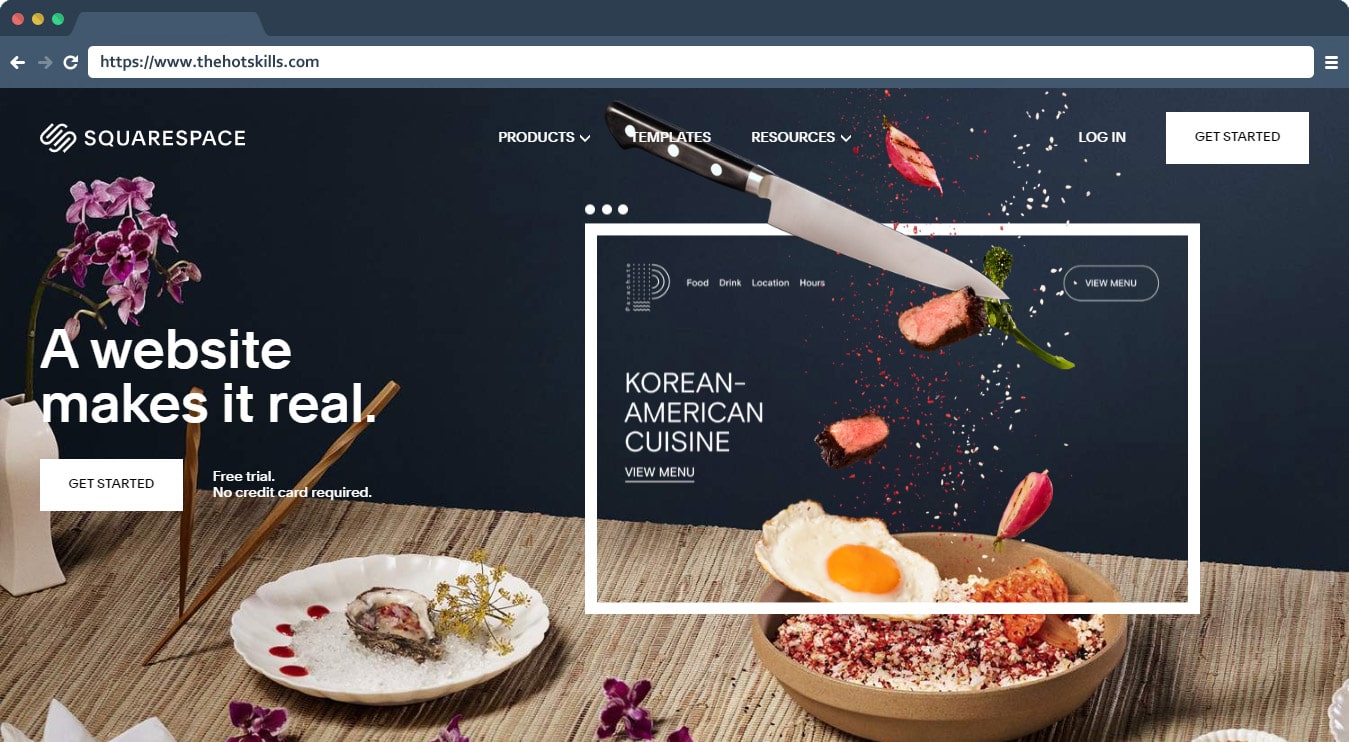 This eCommerce platform is a synonym for creating a beautiful website which is its biggest advantage. It is known as super easy to use with many interesting templates that enables anyone to build its unique concept.
That's why photographers, restaurants, musicians, and fashion designers run their stores with Squarespace. In short, Squarespace empowers people with creative ideas to succeed.
In a technical way, Squarespace is an all-in-one platform that provides enough features to run or grow business. Its usability is created to be at hand for both starters and established brands.
Squarespace offers a variety of compelling and attractive website templates thus useful merchandising tools. Users are able to schedule appointments or let customers book services, sell subscriptions and more.
For the starting price of $12.00 per month, per user, among other features, brands can count on flexible payment options, secure checkout, shipping, and more.
#4 Weebly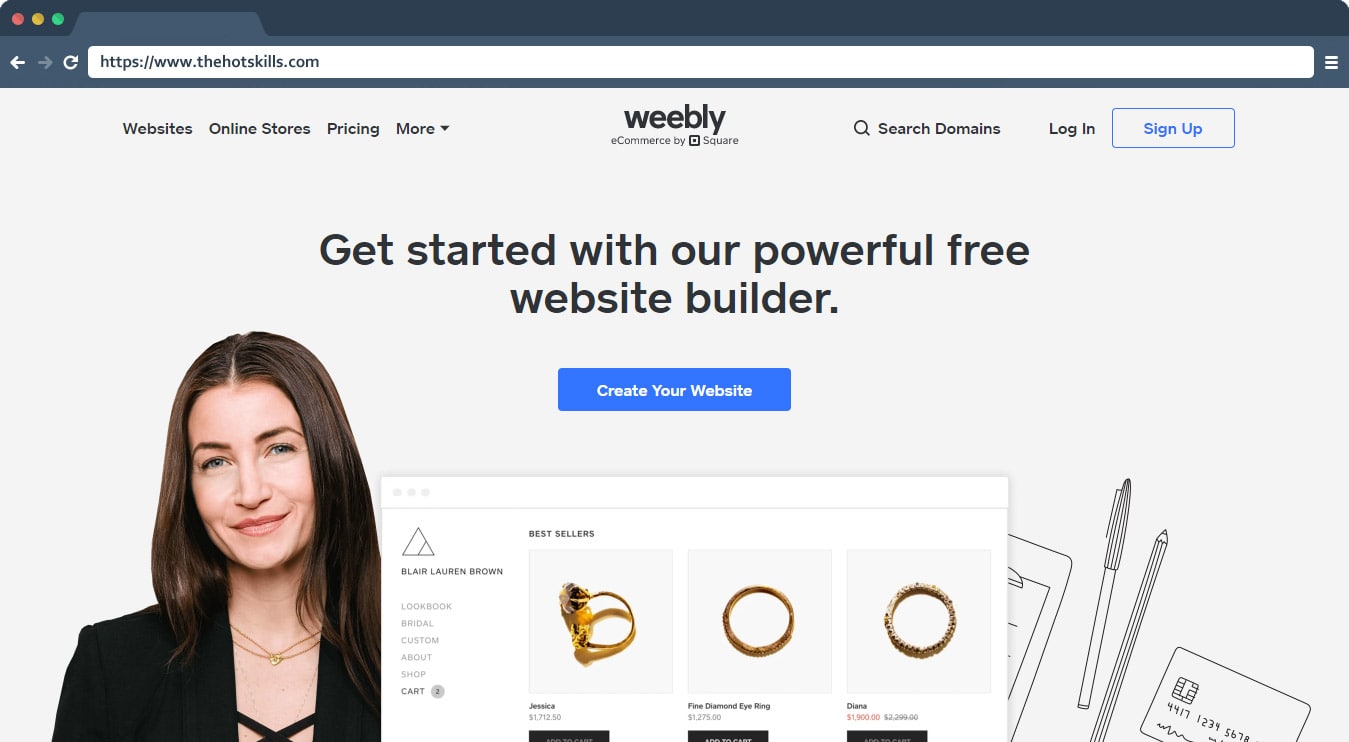 Compared to Shopify and Squarespace which are all-in-one-platform, Weebly, on the other hand, is a website builder with optional eCommerce functions. In other words, it is less powerful than Shopify for example, but simpler to set up.
What Weebly offers is a start of business for anyone interested to grow their own online stores with curated templates and powerful features.
Weebly is a 'what you see is what you get' builder and you can see your store take shape as you build it. The thing with Weebly editors is if you don't like something, it's easy to move and change colors, text or images.
Hence the WYSWYG editor, building a website can be rest aside while you can focus on the content and finishing the project in a quick and efficient manner.
So far, more than 50 million entrepreneurs around the world use Weebly to grow their customer base or to reach a global audience and create a quality website that works well on any device.
Weebly offers a range of pricing options and does offer a free trial.
#5 Wix – Best eCommerce Platforms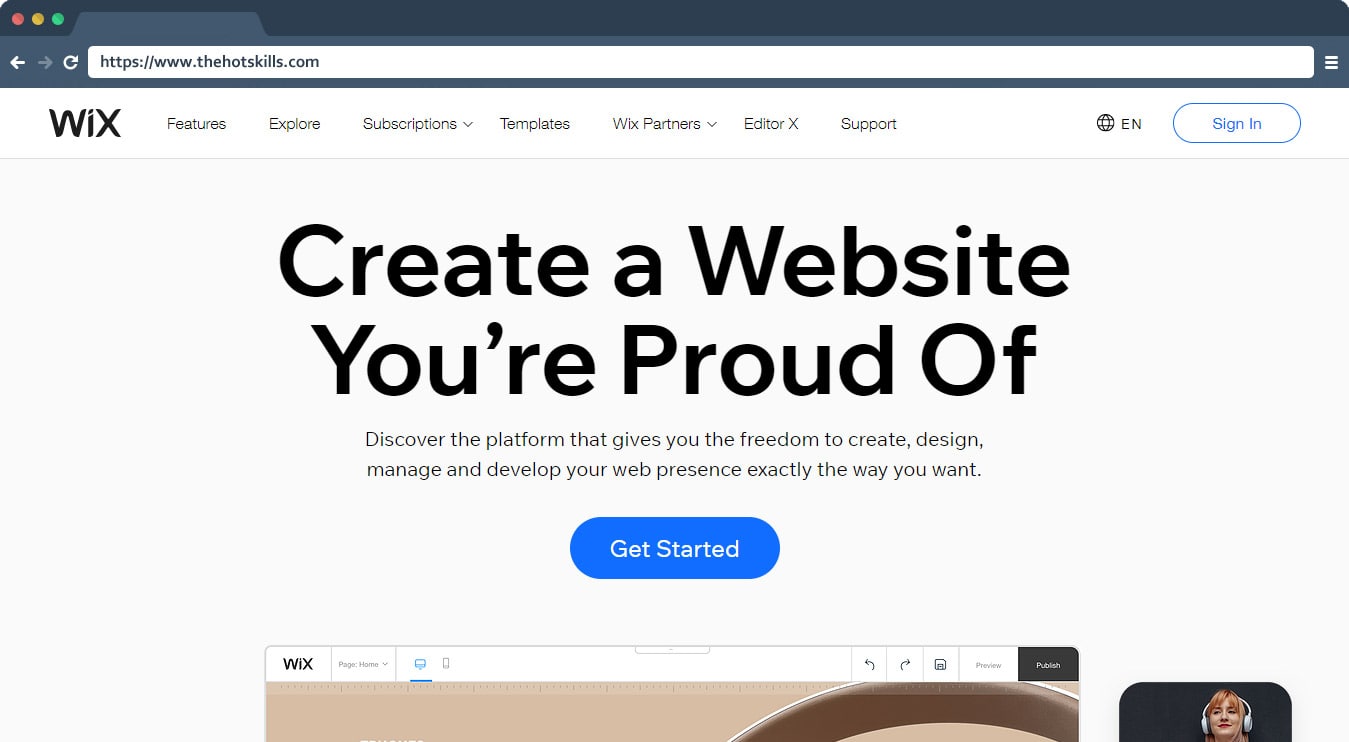 What makes Wix one of the most popular eCommerce platforms is its ease-of-use, robust feature set, functionality, and overall value. Wix is known as a platform available for everyone, no matter how techy the person is, where everyone can create stunning, professional websites.
Wix allows you to create a unique site with professional text, images and more, while Wix Editor gives you total design freedom with advanced functionality and easy drag&drop feature. Moreover, there is a Wix Code which enables you to create a state-of-the-art website as well as web apps.
Wix is the most recommended for small and medium-sized retailers with its out-of-the-box tools that are packed in affordable plan packages.
Some of its main features include gallery customization, seamless checkout processes, and sales promotions and other impeccable features. Wix provides a free version as well as the paid ones with pricing starts at $23.00 per month.
#6 BigCommerce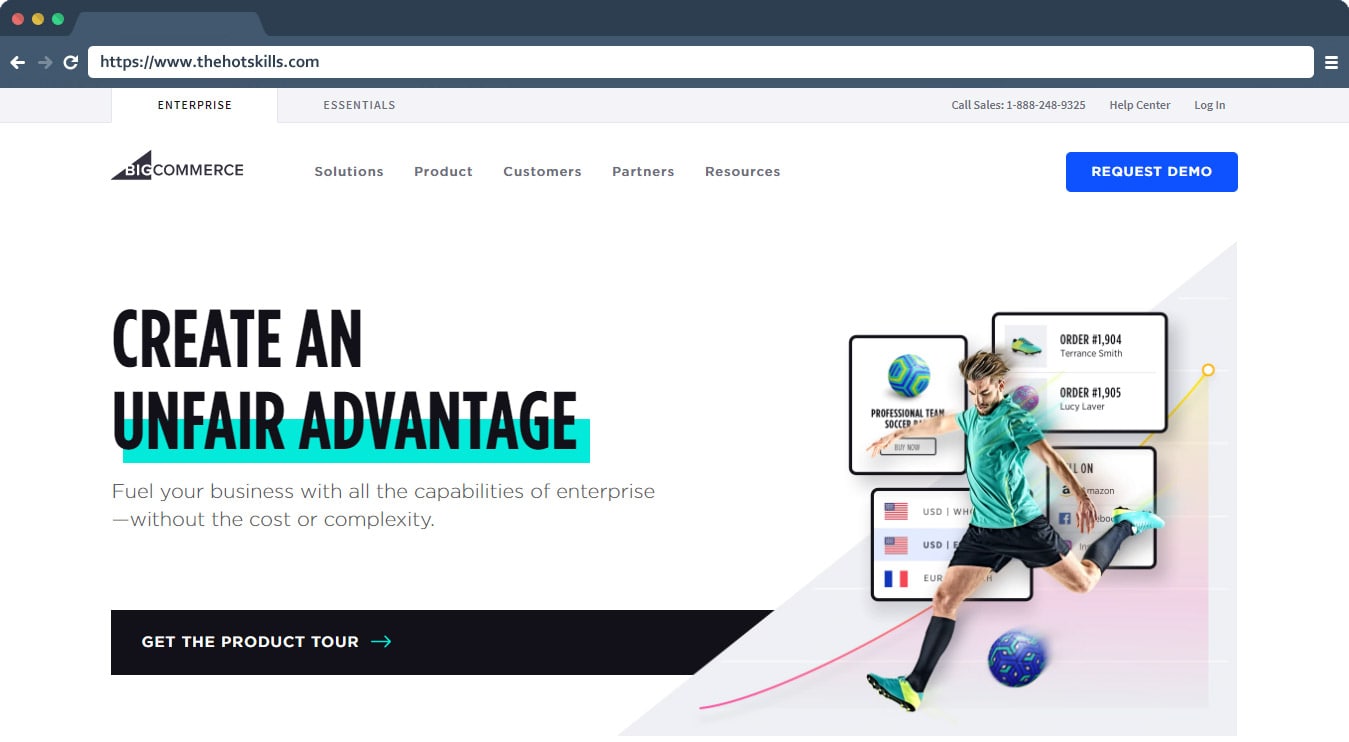 Compared to other platforms on this list that are mostly for non tech people, BigCommerce is the world's leading cloud eCommerce platform for established and rapidly-growing businesses.
BigCommerce powers B2B and B2C eCommerce for more than 60,000 brands, 2,000+ mid-market businesses, 30 Fortune 1000 companies, and industry-leading brands.
Its success happened thanks to a wide range of customizable templates that allows integrating the company's designs and aesthetics. Plus, Bigcommerce offers some of the most inclusive features in their entry-level product options, making them excellent for small businesses.
BigCommerce allows you to sell physical and digital products and also to add marketing activities effectively to attract new customers.
What also makes this platform attractive is how it makes shopping easy. There are convenient checkout practices as well as real-time info on inventory. Plus, you can get useful insights on how to improve your business.
There is an appealing free trial for those who want to check out the features before purchasing.
#7 Magento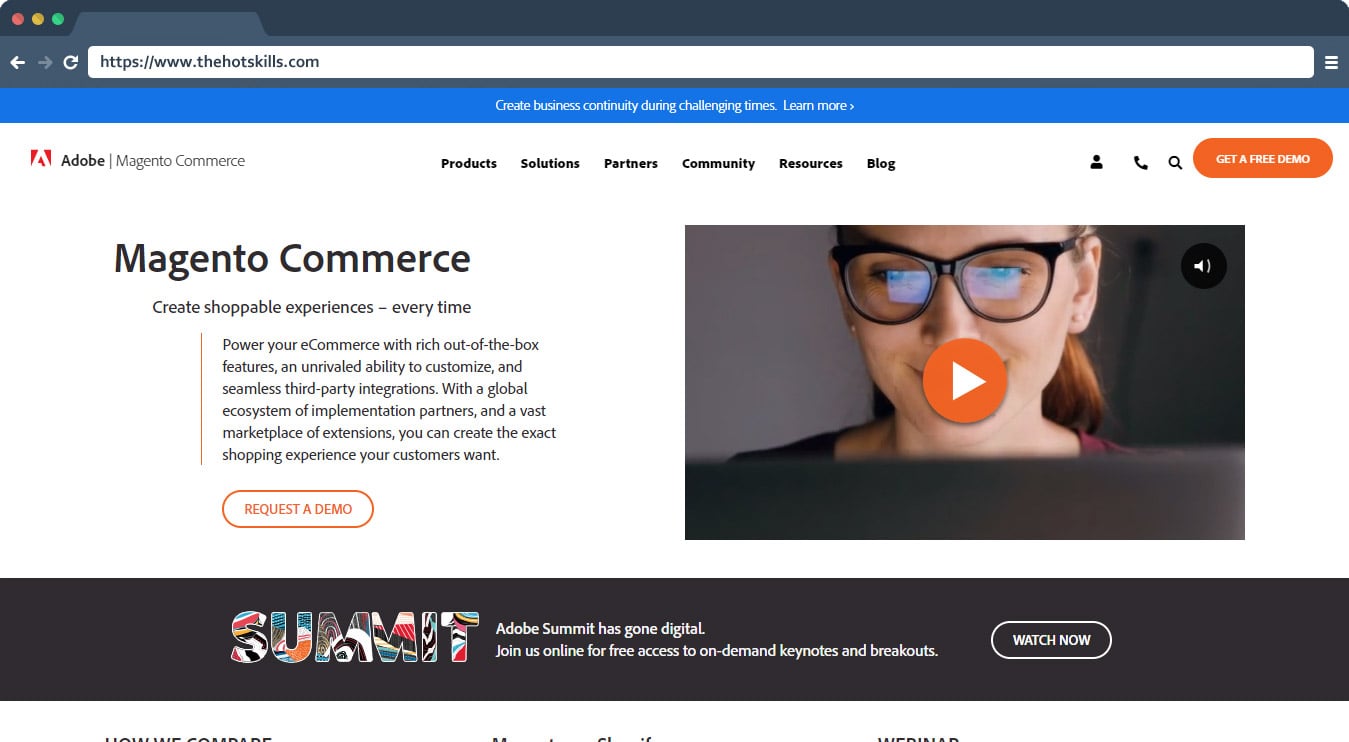 More than 240,000 merchants find Magento as a complete eCommerce solution for their businesses. This platform is for those that are ready to take full advantage of their online selling business.
Considering its price which is $1988.00 per month, with Magento comes a solution of unrivalled feature set with world-class support. In other words, it offers plenty, but with the cost.
Magento attracts customers, converts buyers and boosts sales. It offers a set of features such as search engine optimization, product management, mobile commerce, order management, customer service, a shopping cart, and web design.
#8 Salesforce

With more than 13.000 reviews on Capterra, Salesforce is the most popular eCommerce platform around the web. Salesforce can be useful for companies of all sizes, in any industry. What makes it popular is its flexibility and adaptability.
It is most popular among enterprise businesses and everyone ranging from the executive team, operations, sales leadership, inside sales, to direct sales and marketing can benefit from it.
It provides real-time customer information and activity in one place, plus insights with dashboards and reports. However, to be set up it requires a bit of coding or admin team to take charge of it.
#9 Yo!Kart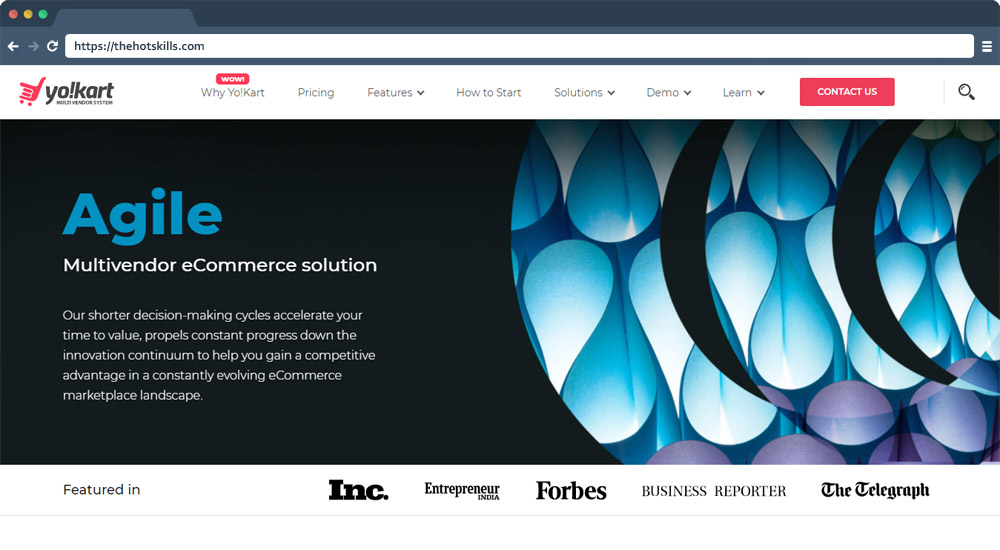 Yo!Kart is a standalone eCommerce solution specifically designed to deliver ready-to-launch online marketplaces like Amazon. It is a trusted choice of several billion-dollar enterprises and a popular solution for businesses of all sizes.
The platform is equipped with intuitive eCommerce features like in-built order management, streamlined shipping management, 20+ payment methods, individual vendor storefronts, and more to start an online marketplace in any niche. Yo!Kart has a separate dashboard for the admin and seller to streamline the entire eCommerce operations. Also, the admin has complete control over the marketplace and manages everything from the dashboard itself.
Moreover, the multi-vendor ecommerce platform comes with separate mobile apps for iOS and Android platforms. It can be easily customized to build an online marketplace as per your business requirements. With a one-time licensing fee, no recurring payments, free installation, and 12-months free technical support; Yo!Kart makes for a compelling eCommerce marketplace solution for entrepreneurs and business owners.
#10 Tribe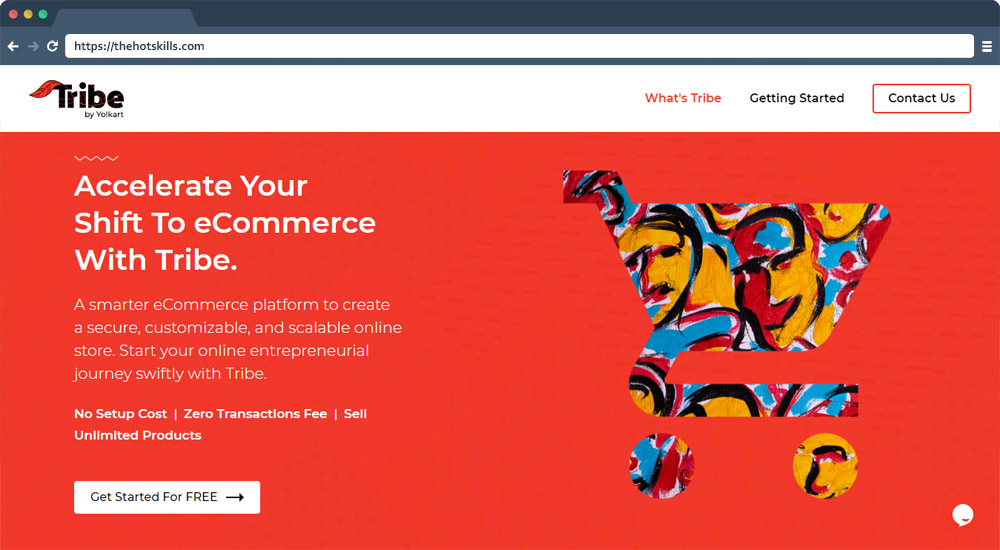 A relatively young eCommerce solution that allows small & medium businesses to start their own ecommerce store for FREE. The solution is developed by Yo!Kart team for providing a great opportunity for inventory based retailers who are selling on platforms like Shopify or Amazon and paying high recurring fees. Unlike other free ecommerce platforms, Tribe enables you to create a seamless, customizable, and secure online store with a lifetime license.
The platform is proficient in technology, built on laravel and has an intuitive drag-and-drop CMS editor to personalize the storefront with minimal hassle and no coding.
With in-built features like shipping management, tax module, multiple payment gateways, and more, Tribe offers both essential and advanced features/integrations to kickstart your online store in no time & zero cost. There is an intuitive dashboard for the admin to manage the entire store operations.
From a fashion store to an electronics store, Tribe lets you build an online store in different niches. With a 'WYSWYG' builder, personalizing your eCommerce store is always quick and easy. It is a scalable eCommerce solution with in-built SEO tools so you can optimize and grow organically.
Intuitive UI, mobile-ready & responsive online store, and open-source framework, the ecommerce store software has everything you need to start an online store for free.
#11 Quick eSelling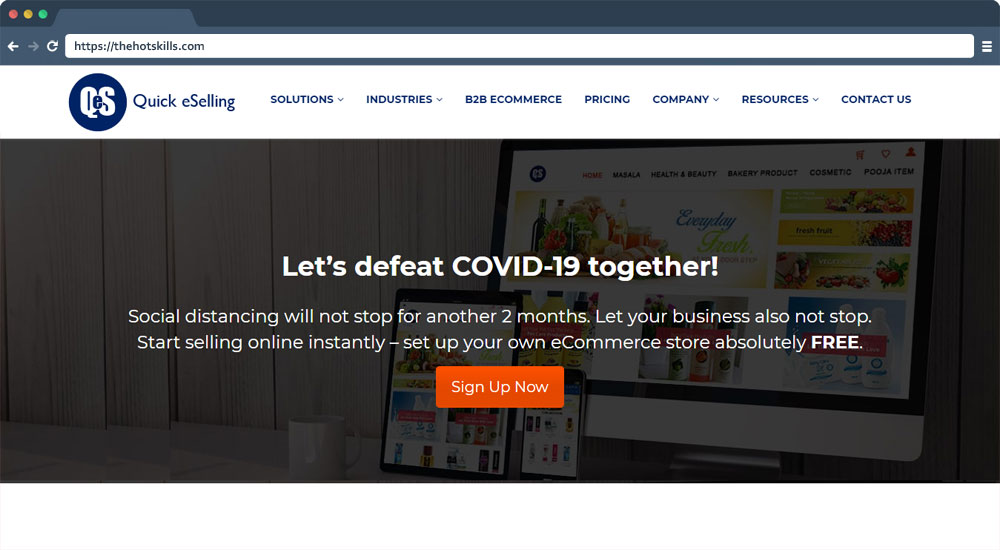 Quick eSelling is a one-stop SaaS ecommerce solution for B2B and B2C businesses. The platform enables retailers to start a free ecommerce website and native mobile app. There is zero coding experience required to build and launch the online store.
It has a powerful CRM where you can manage orders from a single dashboard. The platform is optimized for SEO and has marketing features like discount coupons, cart recovery, and rating and reviews. To enable business owners to accept payments from anywhere around the world, the Quick eSelling platform is pre-integrated with multiple payment options.
The free plan allows you to upload 1000 products to your online store with a 5% transaction fee. To avoid paying transaction fees & uploading more products, you can opt for paid plans.
To sum up
When it comes to choosing the best eCommerce platforms for your online store, possibilities can suddenly seem endless. Keep in mind that there is no one-size-fits-all platform, but the majority probably can answer your individual needs.
What you can do is to ask yourself proper questions. Think of which tools and features your business needs. See if there is a free demo to check out whether the platform is easy to use. Consider whether the platform can grow along with your business? Are there additional costs for further maintenance, support and eCommerce migration?
Once you get all the answers, dig deeper into each of these platforms to find what suits you best.