In today's era website is the best way of connecting with your customers. Think of anything and any topic! You can find a website on that: blog, eCommerce, news, journals, magazine, portfolio, social media, and many others. No wonder there are more than 1.8 billion websites on the web now.
Do you want to make a new website or revamp the old design? Try innovative approaches and out-of-the-box website designs. It will help you stand out from the competition. Beautiful yet simple designs are always a plus point to make your website attractive. You can't miss out on these free yet best tools to launch your website.
What are the best yet free website design tools?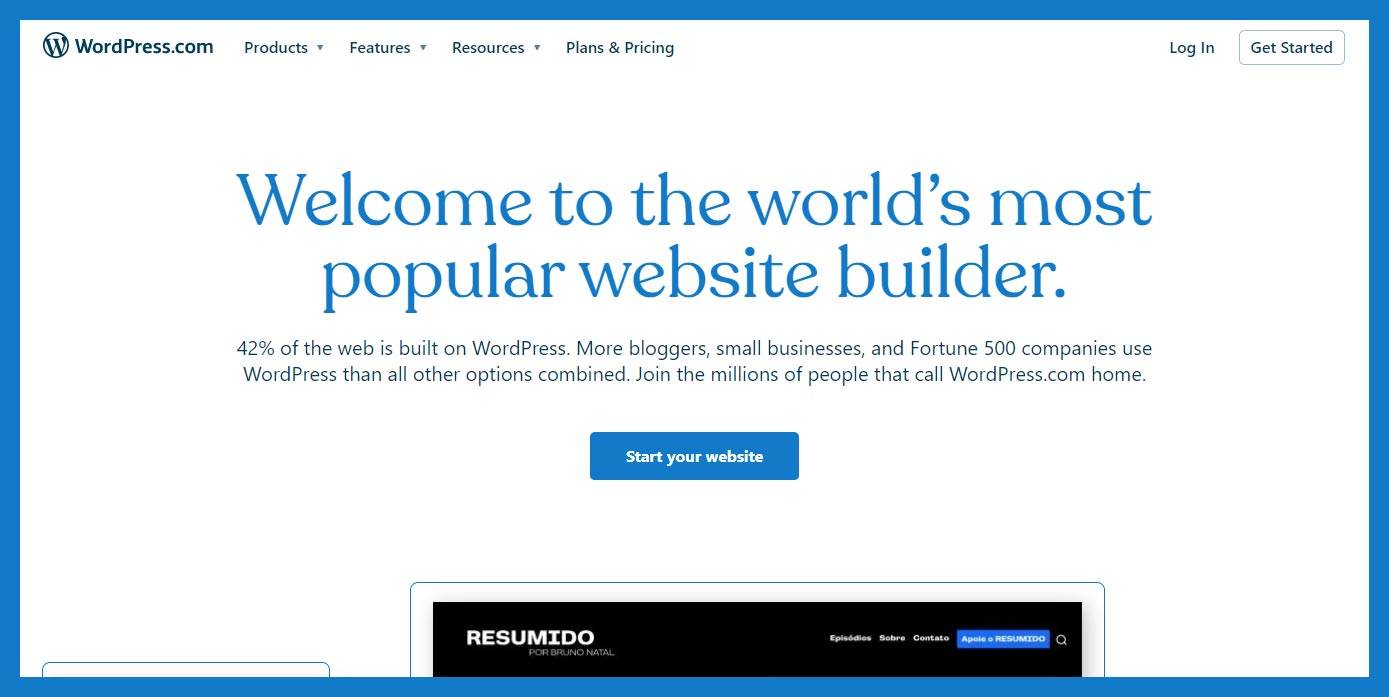 WordPress lets you design a dynamic and remarkable website. It is an open-source content management system. Anyone can use this tool free of cost and further modify it according to their needs. It has a considerable market share with around 34% of the websites.
Web administrators plan words content publishers can upload their websites without any prior knowledge of coding. It has hundreds of plugins available to improve the functionality of your website. You have many options of themes and templates for enhancing the look and feel of the web pages.
Do you know that WordPress allows uploading your content in multiple languages? The multimedia management system is the ultimate feature by which you can manage media separately, like the photo, audio, and video.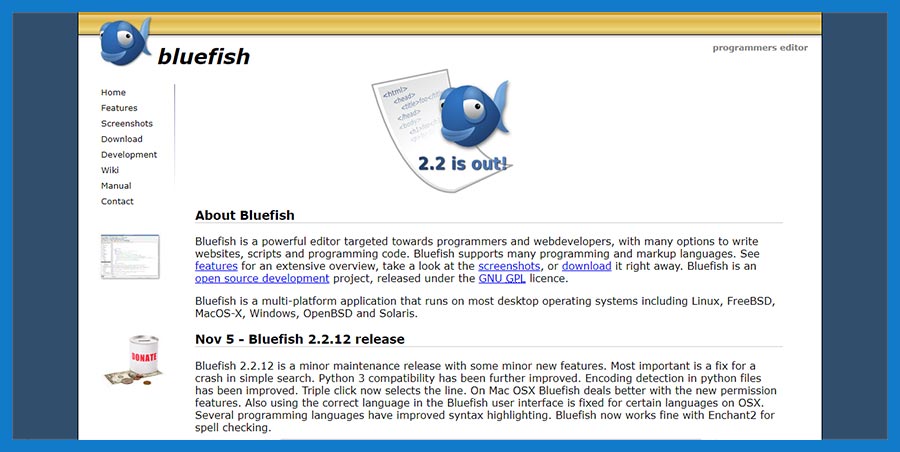 Bluefish is a lightweight, fast, and open-source web programming platform. Can you imagine it has a binary size of 4.2 MB on windows? It provides a wholesome package for web development. You can use it across all platforms. Furthermore, Bluefish supports several programming and markup languages.
The most exciting feature is that Bluefish allows editing a single program on multiple platforms like Windows, Linux, and macOS. For instance, you're working on a big project. And if you need to carry forward your work at home, you can easily edit your work. So, cross-platform editing is also possible.
Experienced users benefit from the availability of many time-saving features. On the other hand, it provides a friendly interface for novice-level programmers.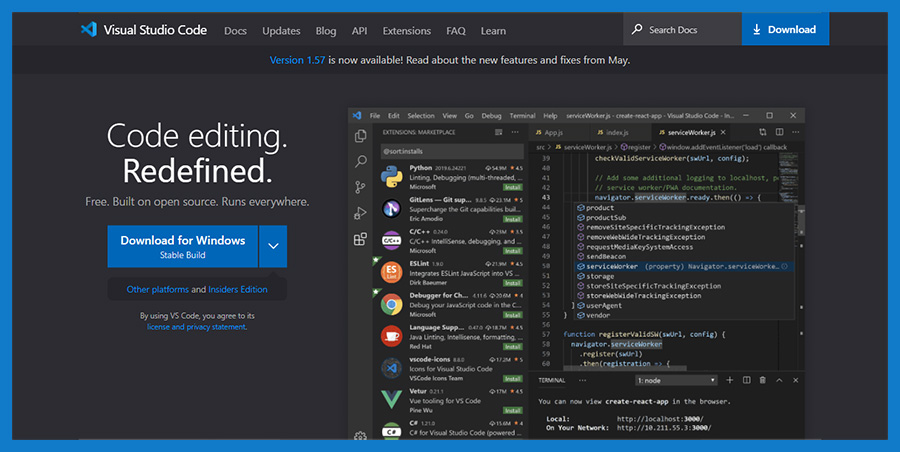 Visual Studio Code is one of the top choices amongst web developers. It is an open-source and reliable Windows product with many powerful extensions and irresistible features. In addition, VS Code provides you with a convenient web development environment.
It is a cross-platform text editor that has many built-in features. Interestingly, VS Code has performed better than its competitors. It is evident from last year's Google Trends. It is a multi-language and multi-OS platform that is popular for its fast workflow.
You can generate source code with personalized code colors and file icons. It boasts of a regularly updated environment to create a user-friendly interface. So, VS Code remains ahead of other code editors.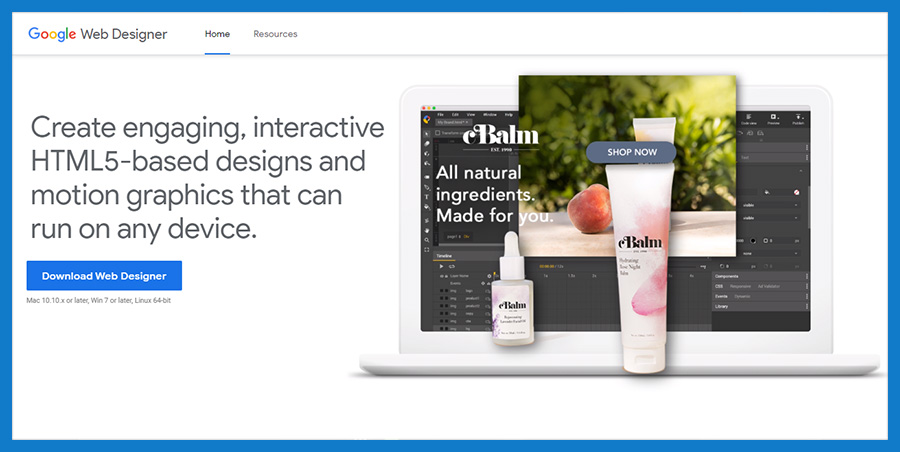 Google web designer is an adaptive design platform that runs on all Mac, Windows, and Linux. It uses HTML5 based coding to create an engaging website, advertisements, and other web content. You can bring your ideas and desired concepts to life with interactive elements.
It is a convenient and simple tool for beginners as well. Web Developers can experiment with automation to create a customer-friendly user interface. Motion Graphics is the ultimate feature to design animation ads. You can even rotate your design elements in the 3D environment to see its performance in real-time. GWD is flexible enough to let you make changes in your design efficiently with a fluid layout.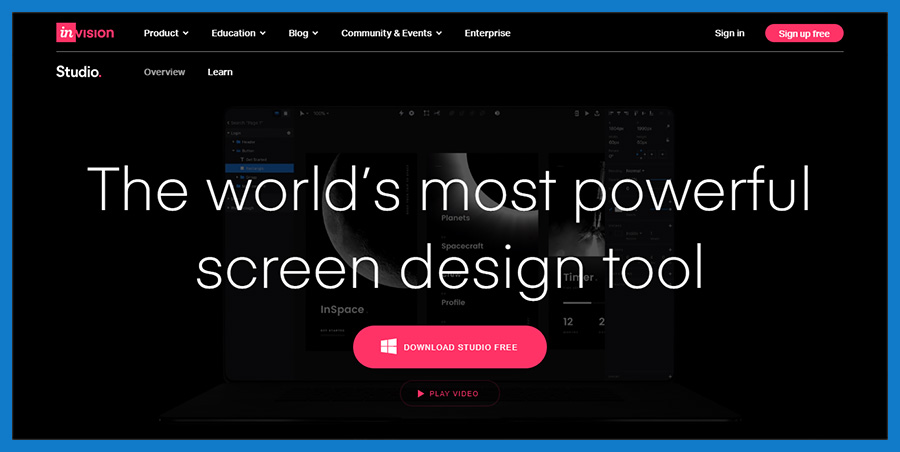 InVision Studio is a dynamic web development platform. The most attractive feature is that it provides a design that remains the same on all devices like iPhones, smartphones, and laptops. Its basic version is free, and then you can upgrade to add on more features, extensions, and functionalities. Are you thinking of prototyping your work? InVision Studio is the answer.
The collaborative design facility lets you try front-end and back-end development side by side. InVision Studio works in cohesion with your team. They produce marvelous pieces of website layout, icons, images while handling data at the back end. You can download UI kits from the AppStore to develop screens as per your requirement.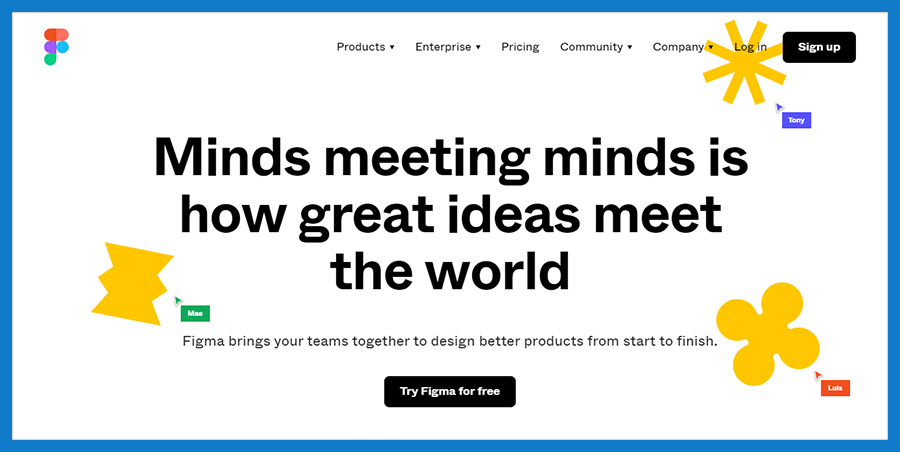 Figma has ultimate UI and UX design elements. It allows real-time updations of your design in just a few clicks. Multiple designers can come together on Figma to design come up with a new design. It is an interface design tool that saves your time. Pick, choose and fit options lets you try and test various tools before finalizing them into your design.
Must know feature of Figma is Built-in commenting that is similar to InVision Studio. Anyone having access to the design link can tag their members and comment. It even allows you to mark your comments as resolved. It is a savior for developers. They can get specifications and download images from the project link itself.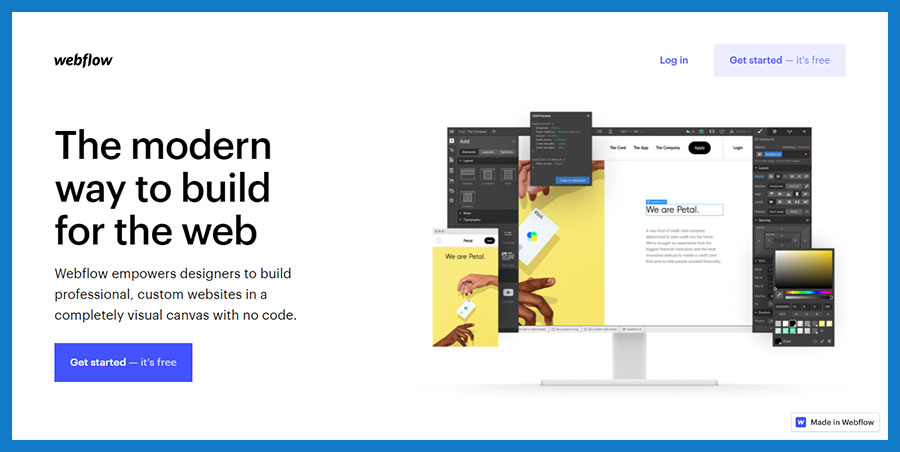 Webflow is a cloud-based website design tool that requires no coding. It is intuitive software with many inbuilt web services—ranging from web design, CMS, website management to custom branding. You will fall in love with its drag and drop interface. It allows you to put and test various multimedia elements like images, icons, and templates seamlessly.
Webflow provides you very neat and well-written HTML/CSS code. The code gets automatically generated when you select your design elements. Further, you can make the required changes in the code. You can access the Webflow free package for the primary website setup.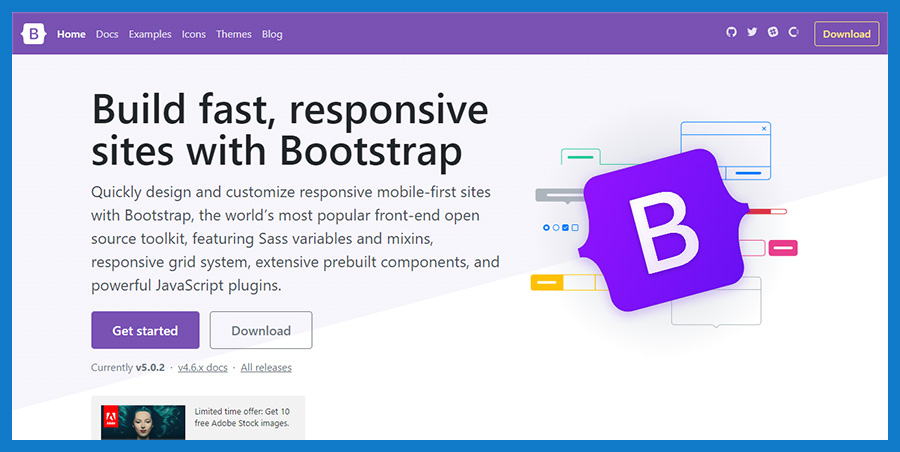 Bootstrap is a mobile-friendly and responsive website design tool. It was developed originally by the twitter design team. Now, it has become prevalent amongst developers. Easy to use framework and browser compatibility makes it unique from others. A free library of HTML, CSS, and Javascript makes your code more manageable and straightforward.
Bootstrap's popular design elements are buttons, navigation bars, and a grid system for your website. It has many inbuilt JavaScript plugins and an extensive list of component libraries. Download the latest version of bootstrap and install templates to begin customizing your website.
Conclusion
Web Design Tools lets you design your website seamlessly with unique features and interactive presentations. Softwares like Webflow and Figma require no prior coding experience. On the other hand, Google Web Designer and Bluefish are a must-try for those who want to customize their website by their code.