Finding a skilled, reliable Android developer is becoming more difficult these days. As it is, there is also a multitude of platforms for both Android developers who are searching for work, and for businesses who are searching for the perfect candidates to fill in vacant positions.
Toptal is one of these platforms, and usually among the first to come to mind. They were the first to recognize the potential that a platform for freelancers would hold, and have successfully been providing companies with great Android developers, all of whom go through their thorough screening procedure, and are a part of their credible recommendation system.
With that being said, many Toptal alternatives can actually be better for many businesses on the hunt for Android developers.
Why use Toptal Alternatives?
There are a few significant differences when it comes to Toptal and other options. No two platforms are the same, and each have their own unique benefits which can make some a better fit than others for certain business ventures.
For example, Toptal does not currently serve clients from a few different regions, meaning they can't even be considered a possible option for them.
In this day and age, those looking to hire remote Android developers are presented with numerous possible options, and the following list will help you find a qualified Android developer in no time at all.
Gaper.io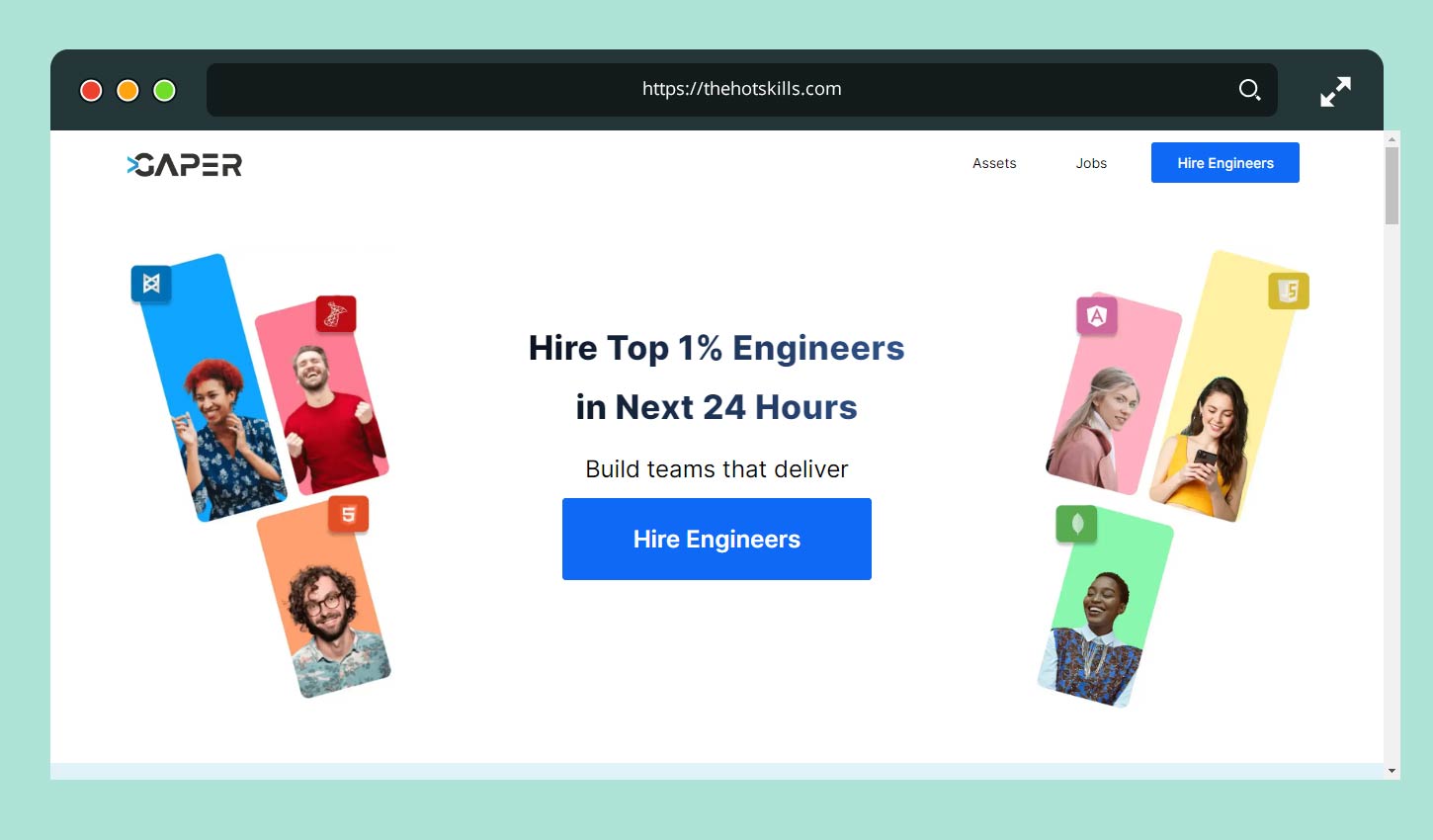 Gaper.io is the best alternative to Toptal. They provide businesses with the top 1% of vetted software engineers. The company sets you up with a tech expert in order to ensure that you are matched with the best software developer according to your specific needs. Furthermore, they make it happen within 48 hours of when a request is filled.
In addition to this, Gaper.io has been operating as a completely remote company since day one, making them a great option for hiring Android developers due to the fact that they have talent from all around the world available.
Upwork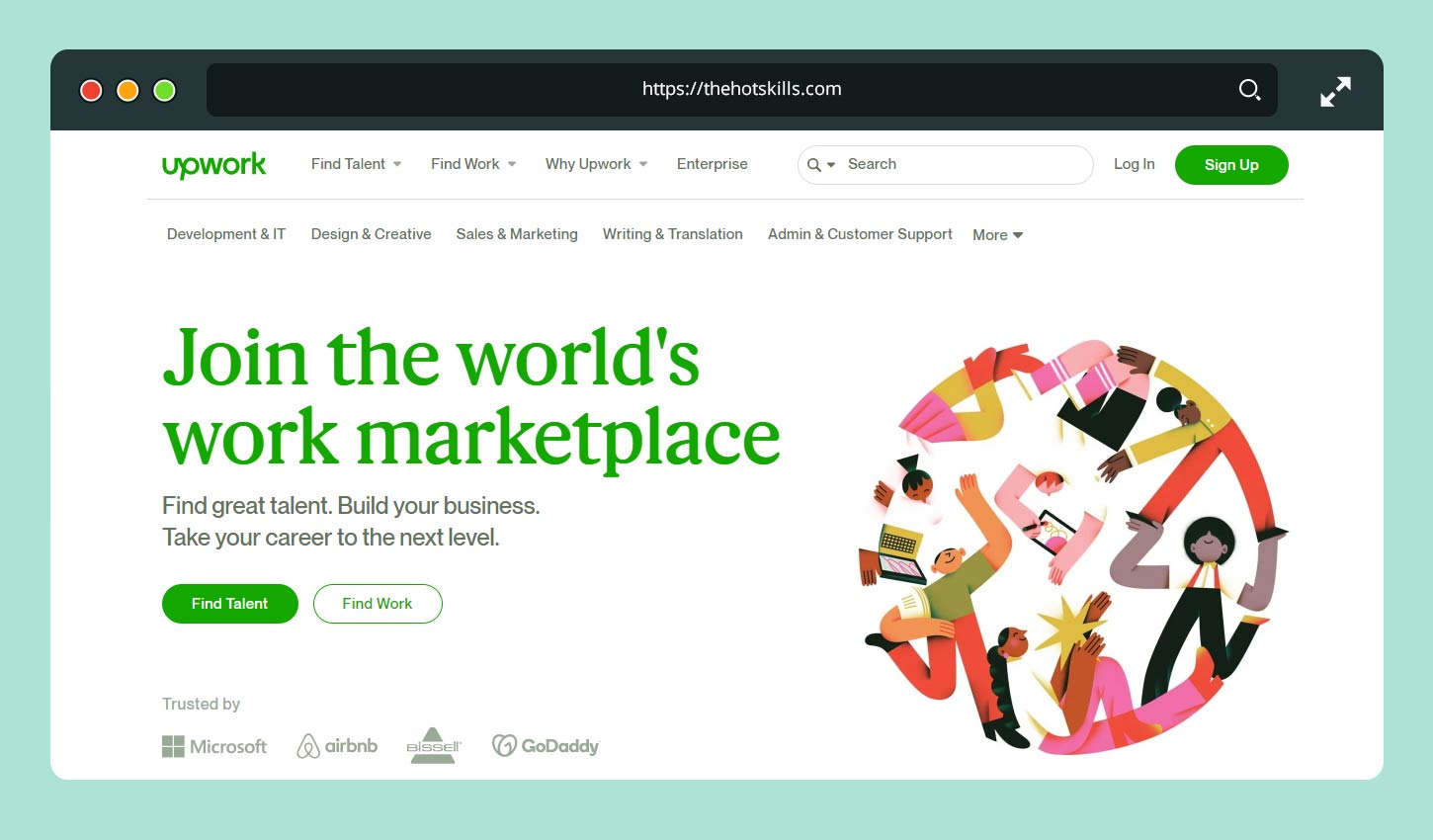 Upwork is a freelancing platform that is more popular among freelancers themselves, in particular. Thousands of companies have hired Android developers from Upwork over the years, and they are able to hire talent on both a long and short term basis, or even simply according to the duration of a specific project.
The platform is easy to use; a company looking for an Android developer would simply need to sign up and post an ad detailing their requirements.
Moreover, Upwork follows their rules for screening closely to make sure that they provide professionals for various categories, and that their customers from both ends are satisfied.
DevTeam.Space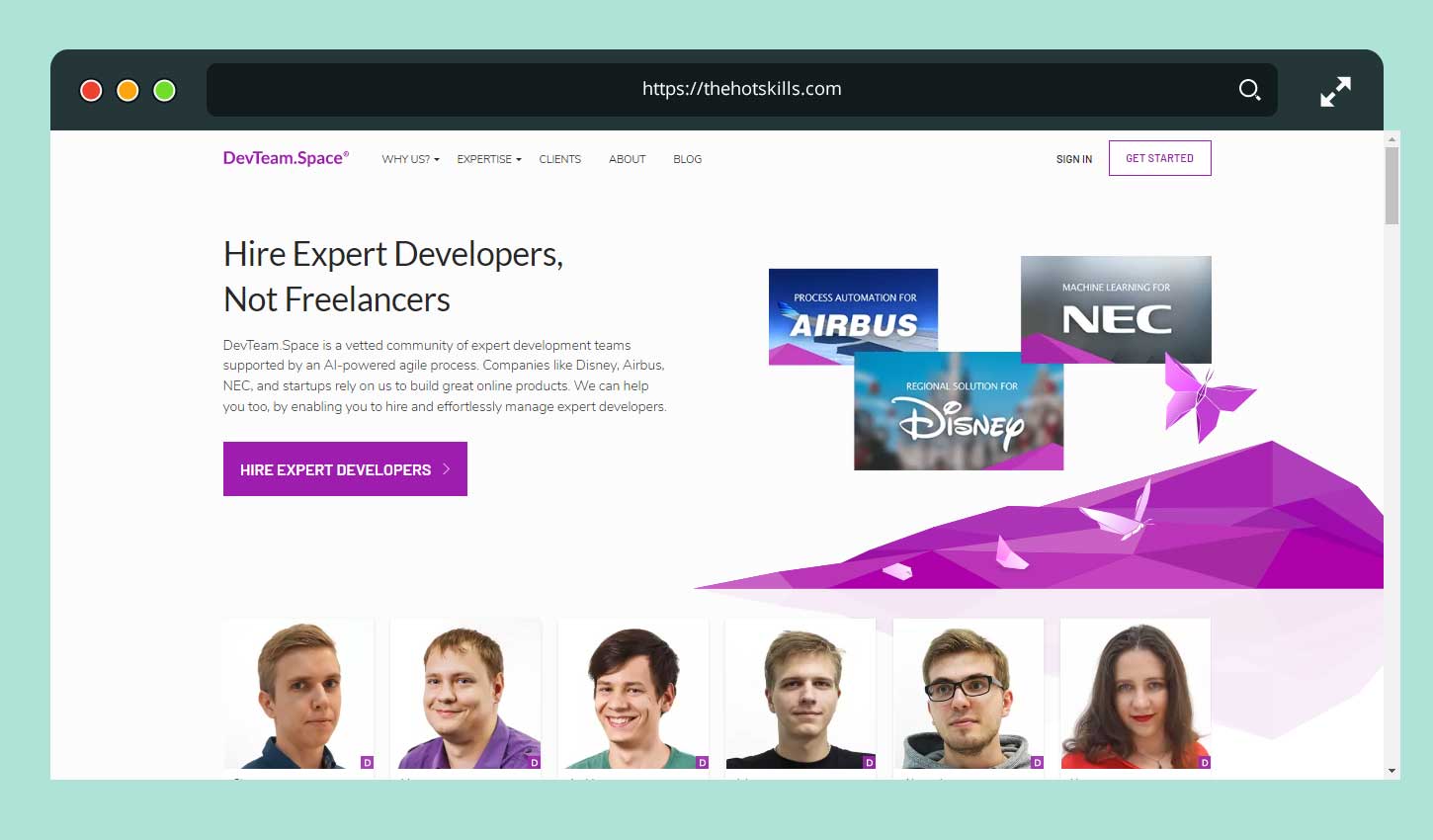 DevTeam.Space is a great resource for those who are not just seeking an Android freelancer, but who are seeking an expert developer. It is made up of a strongly vetted community of multiple, expert developmental teams, who are committed to helping their clients with various software projects.
One of its most notably unique features is that Devteam.Space utilizes an AI-powered agile process, which allows businesses to schedule, monitor, and work together with their software development team, allowing you to be more personally involved with the work being done through the platform.
Stack Overflow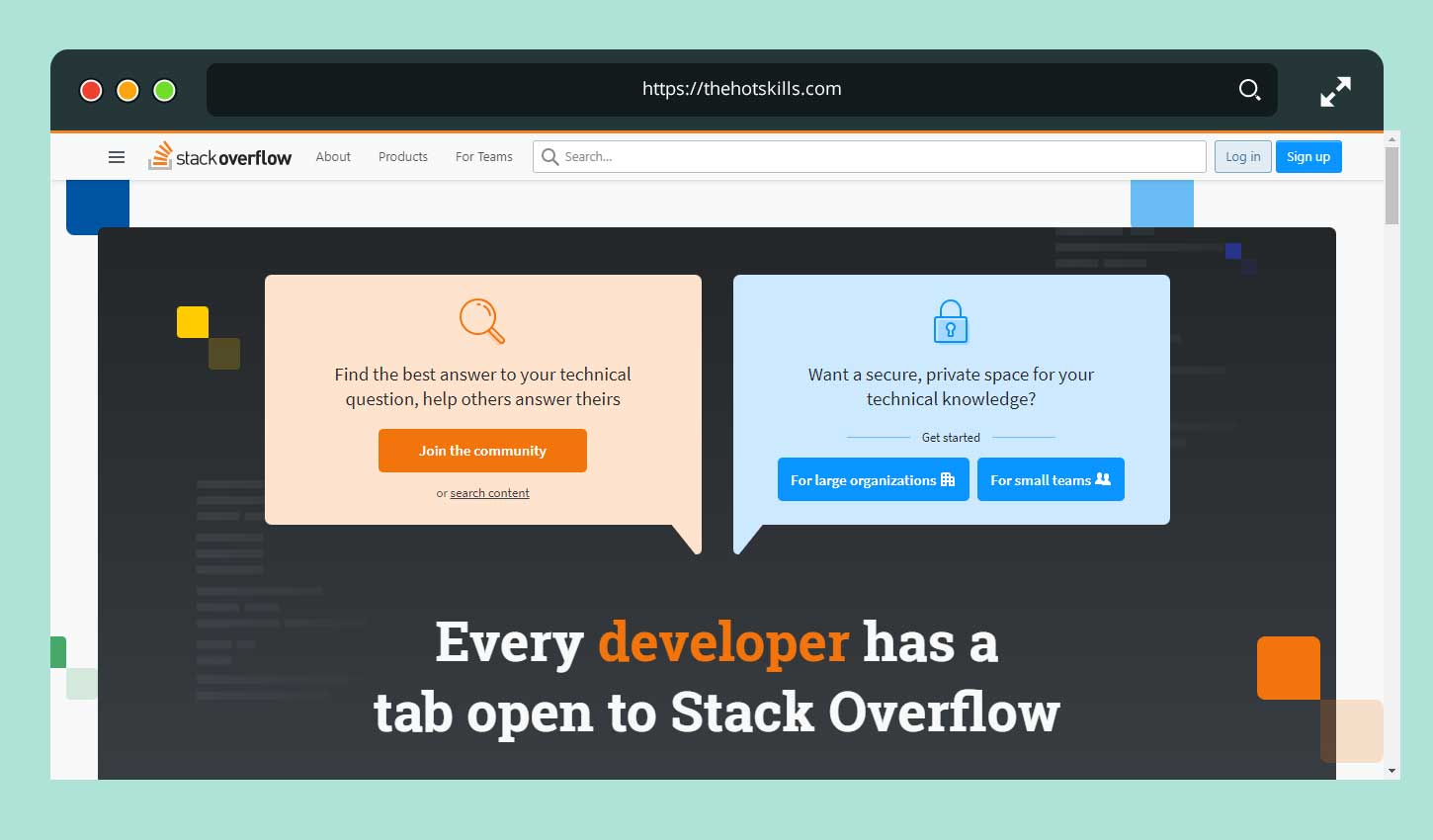 Stack Overflow is a little bit different from traditional freelancing platforms. It is essentially an online forum for developers and programmers, where professionals ask and answer each other's tech-related questions to help each other improve their services and skills.
On top of this, the site offers a considerable job board where employers can search for prospective hires, and where developers can post their resumes. All that a company in need of an Android developer would have to do is sign up on the site and create a job listing, and post it to the job board.
Also read: Mobile App vs Web App: Which Development Approach is Better
Fiverr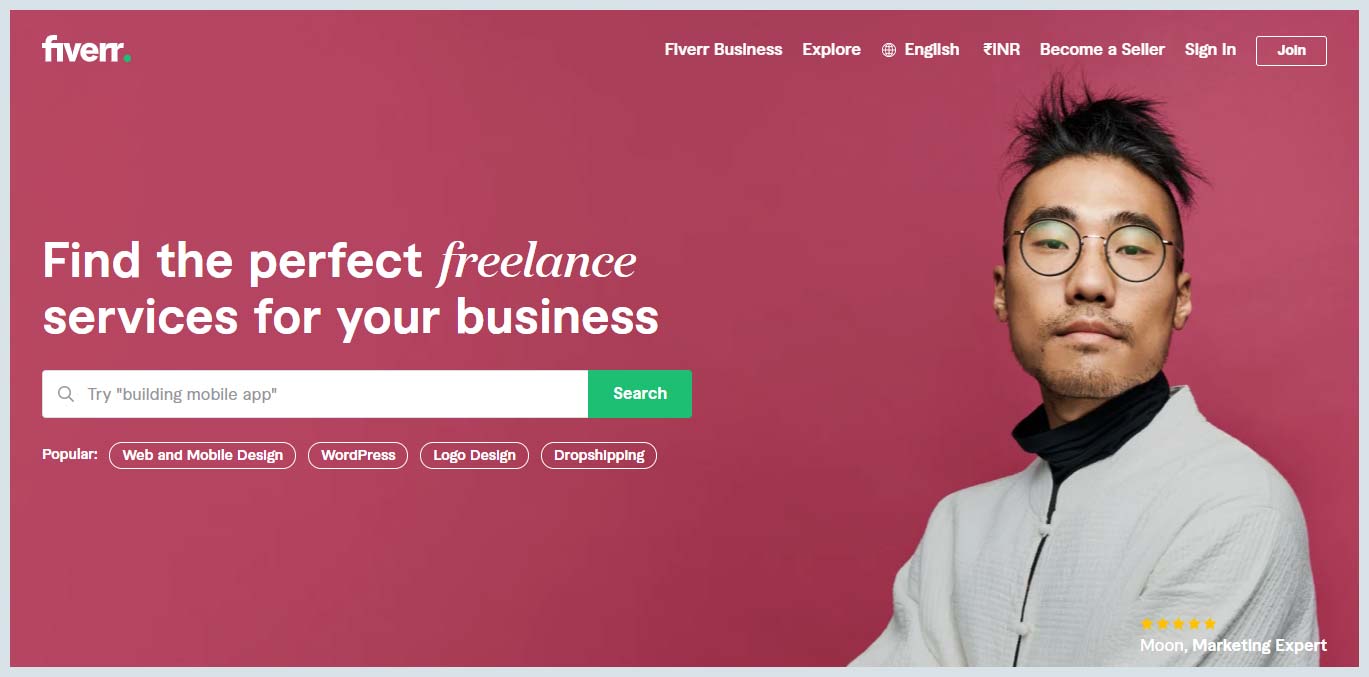 Fiverr, as the name implies, is a freelancing platform with its catch being that jobs start at $5. Due to this, it is more suitable for businesses looking to have small tasks fulfilled rather than larger projects.
In addition to this, however, it does not offer a secure screening process, so while it offers a large pool of freelance Android developers, the quality can vary. With that being said, there are evaluations available to help you find a trustworthy developer through Fiverr.