Let's have a look at different freelance skills which are in demand right now and how to earn online with these freelance websites.
In this article, we keep focusing on Web designing and Web Development for freelance.
Both of they are can freelancing. Still now on the online marketplace make the high demand for a web designer and developer.
The best part of web designing & development is you not to have any background with them except a will to learn.
So how they both look like? I have terms to explain them.
Web Designing is an Art
The way that text flows on the page, the addition of images to support the text, the color scheme and the overall way the site looks is the "design" of the site. Find inspiration for your next web design project.
So As a web designer, you should focus on look and feel of the website.
On the other hand…
Web Development is a Skill
The HTML code and server-side programming all come together to form a structure where the design and content can reside.
With, web development you create the inner workings of a website. Remember the thing; poor development can destroy a beautiful design.
Languages for Web Design and Development
For learning web design make you're skilled with HTML, CSS, and JavaScript. Interested in web development then you should forward with PHP, NET, Python, C++, and Ruby. Here is the list of websites learn web design and development online.
And am also gonna mention the main thing we all just love "THE EARNING".
If you look at average salaries, at first look it appears that developers make more money than web designers:
Web Designer: $66,000
Web Developer: $87,000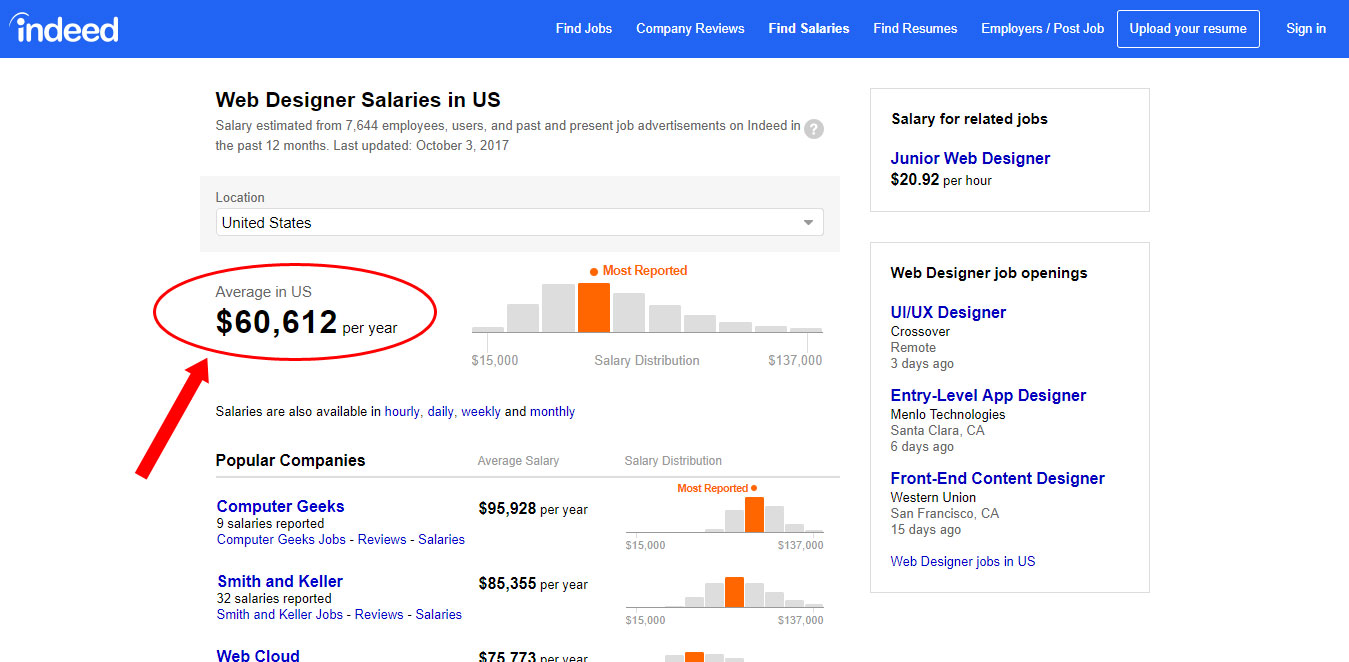 * Indeed salary search for the US.
But if you start searching more specific areas of web design, you will see that the salaries are competitive:
Interaction Designer: $93,000
Mobile Designer: $92,000
User Experience Designer: $92,000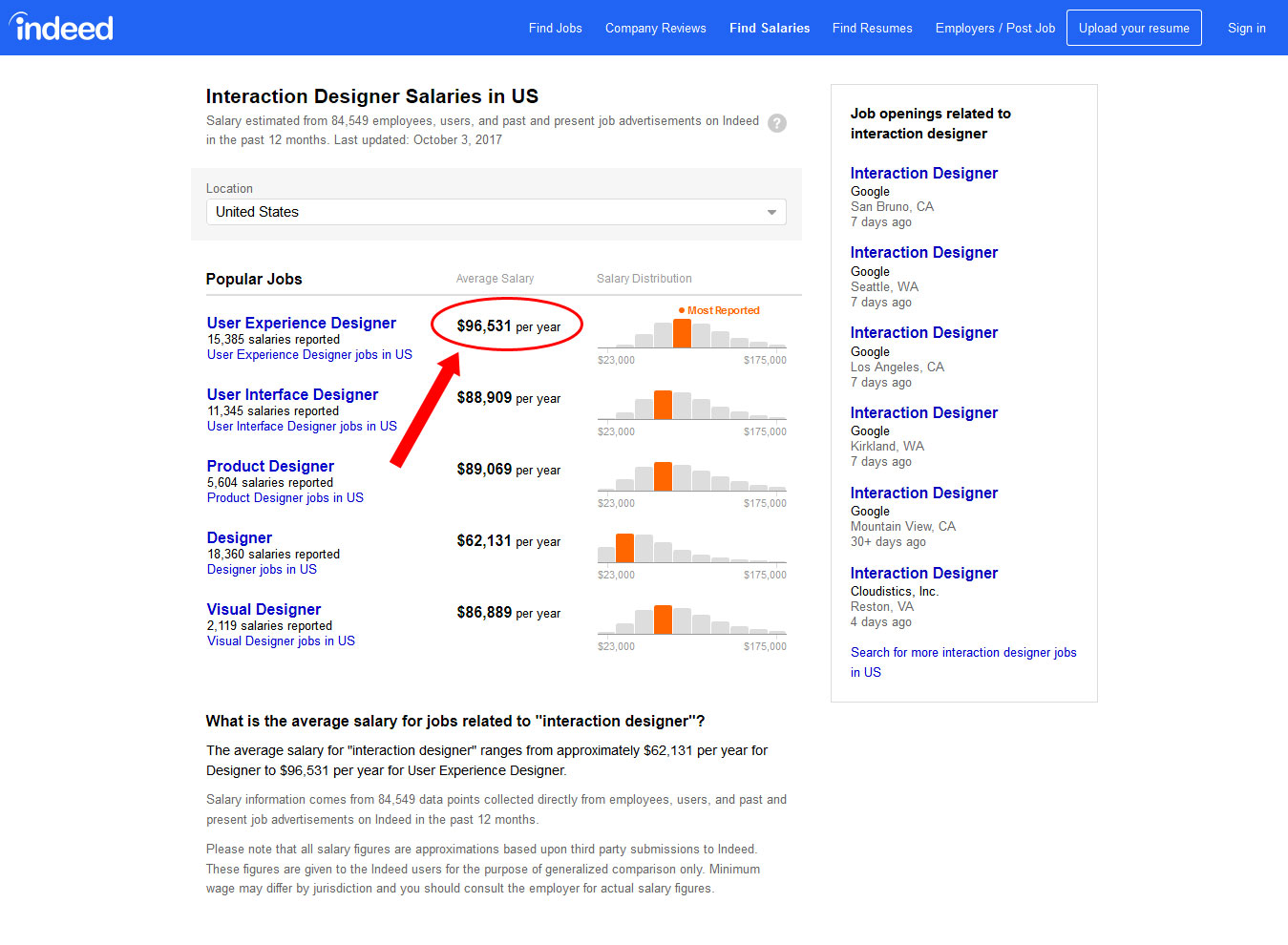 * Indeed salary search for the US.
Hopefully, now you get the difference between both web design and web development but the problem is where can you go to find work…
Now let's get the tactics of earning with both designing and development.
Best Freelance Websites to Find Work Online
Upwork – Get Freelance Jobs Online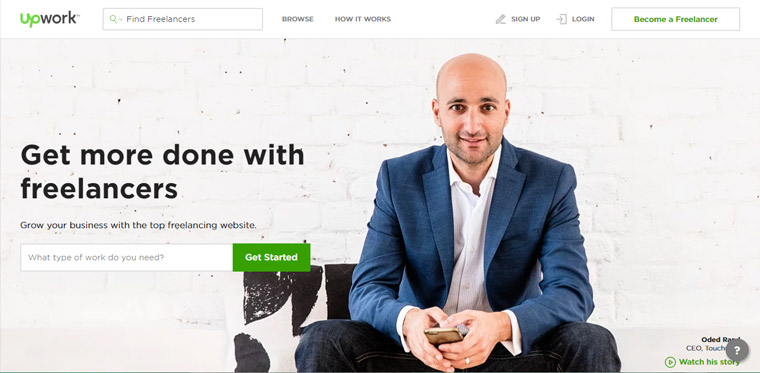 Recently well-known freelance site Elance has joined Up work. Work with talented freelancers for long-term success, Upwork offers something for every type of freelancer. It has both short and long-term projects, hourly or per-project work and expert-level and entry-level engagements.
Starting in May, freelancers will be charged anywhere from $0.15 and $0.90 to submit a job proposal, as opposed to being free. To help freelancers and employers alike prepare for the transition, here is a comprehensive guide to the Upwork Connects pricing changes with everything you need to know.
Avg. Freelancer Rate: $5-$100 per hour // Platform's Cut: 5%-20%
Freelancer – Find Freelance Jobs Online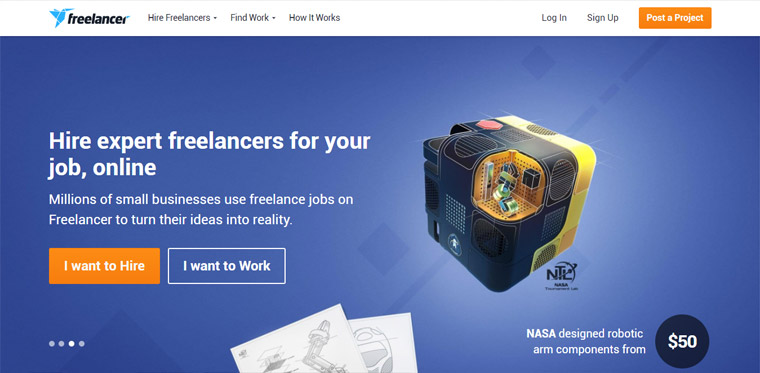 Serving clients to post projects and freelancer's to find a selection of bids. Having a population over than 16 million users provides opportunities for getting work done. Freelancer is a very popular digital freelance marketplace. TimeDoctor published a detailed review on Freelance, you need to check out.
Avg. Freelancer Rate: $200 per project // Platform's Cut: 10%-20%
Guru – Find Freelance Jobs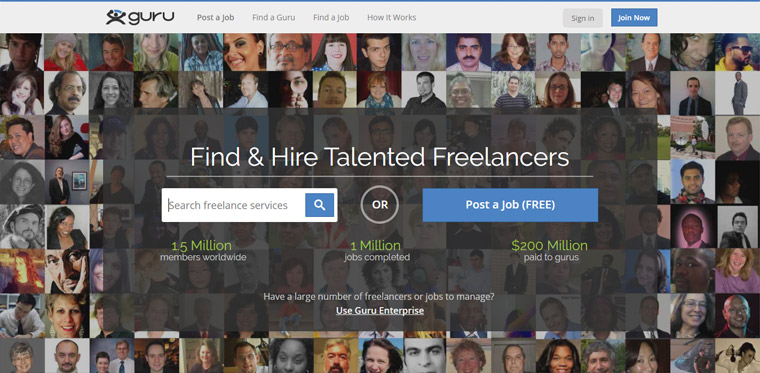 With more than 1.5 million members globally, Guru.com caters to IT, sales and marketing, and related freelance workers. Guru.com has a weaker search function and generally fewer options for getting projects done, partly due to its smaller population.
Avg. Freelancer Rate: $10-$200 per hr // Platform's Cut: 4.95%-8.95%
Crew.co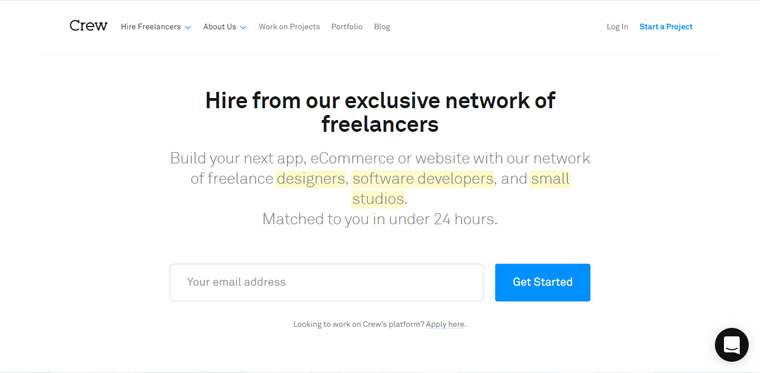 Crew connects you with a variety of designing and development projects. The main advantage of Crew is that it handles most of the project management and freelancer selection for clients, based on its data-based recommendations.
Avg. Price: Project Based, Varies // Competition for projects: Low
Design Crowd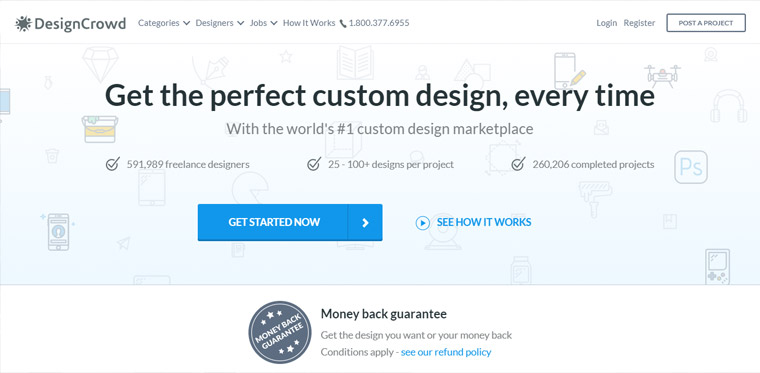 Design Crowd run competitions for designs ranging from corporate logos to web and print design. With anywhere from 25 to 100+ design submissions per competition, you have assured a range of options to choose from.
Avg. Price: Quote Based // Platform's Cut: 15% commission
Envato Studio – A community of designers & developers
Envato Studio is another best site for creatives and developers of many fields to find freelance workers from all over the world.
Avg.Price: $5 – $200 // Platform's cut: 30%
Toptal – Hire the top 3% of freelance talent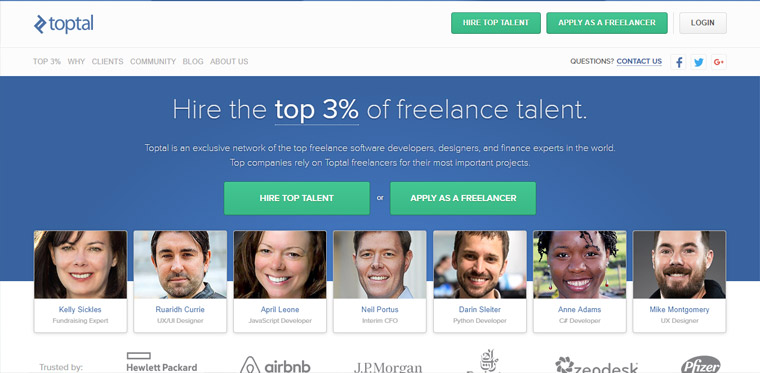 The Best freelance websites for developers and designers with a screening process that includes language & personality tests, a live screening test, an in-depth skill review and test projects.
Those who are able to pass the tests get access to verified clients, based on their experience and skill set.
Avg. Price: $60-$200 per hr // Competition for projects: Low
99Designs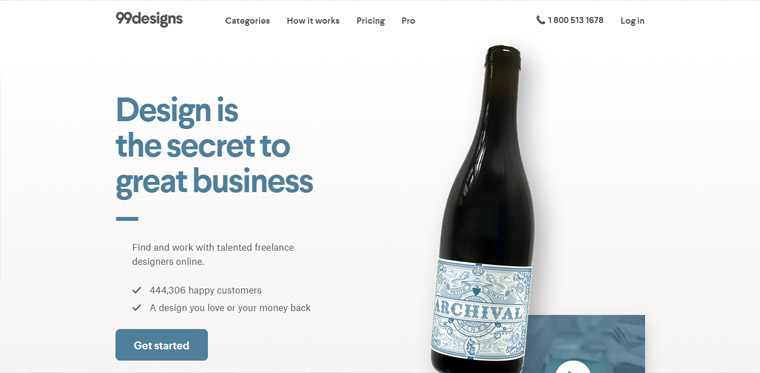 Helping companies to get their logos, banners and websites design. If freelancers design is chosen by the client, designers will get a pre-determined amount of money.
Avg. Price: From $199 (you get multiple designs) // Competition for projects: High
Gun.io – Hire Freelance Developer and Designers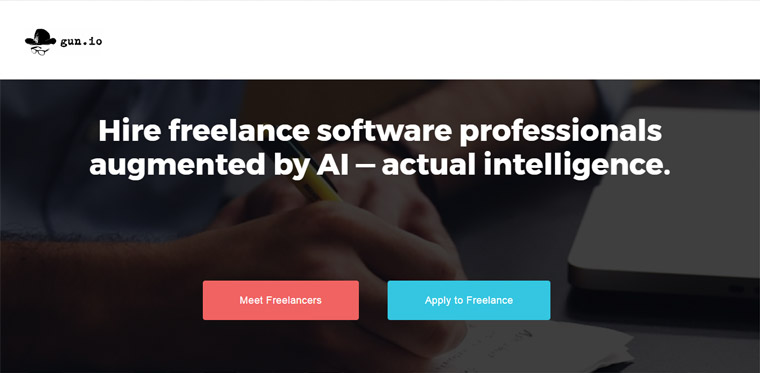 Gun.io ensures that every project will be handled by a developer with a high level of technical skills. Be a member of this platform and one of the among verified freelance developers.
Avg. Price: Quote Based // Competition for projects: Moderate
Conclusion
With a great Internet connection and creative drive will make it possible to work from anywhere on these best freelance websites.