VSDC is a non-linear video editor that provides a range of editing features and tools. Its free version is widely popular due to its solid capabilities and impressive output. Every person has their individual needs, and that's why a VSDC video editor cannot be the only choice for all content makers. This program has advanced features and a rather steep learning curve, so beginners should look for alternatives with simpler interfaces. If you have a complex project, some alternatives might offer better project management, collaboration features, and scalability. Read the article and explore what tools can replace VSDC.
Top Alternatives to VSDC Video Editor
There are many good editing tools on the market that can be used instead of VSDC. Here you can find the best software with intuitive interfaces and rich functionalities for achieving great results.
Movavi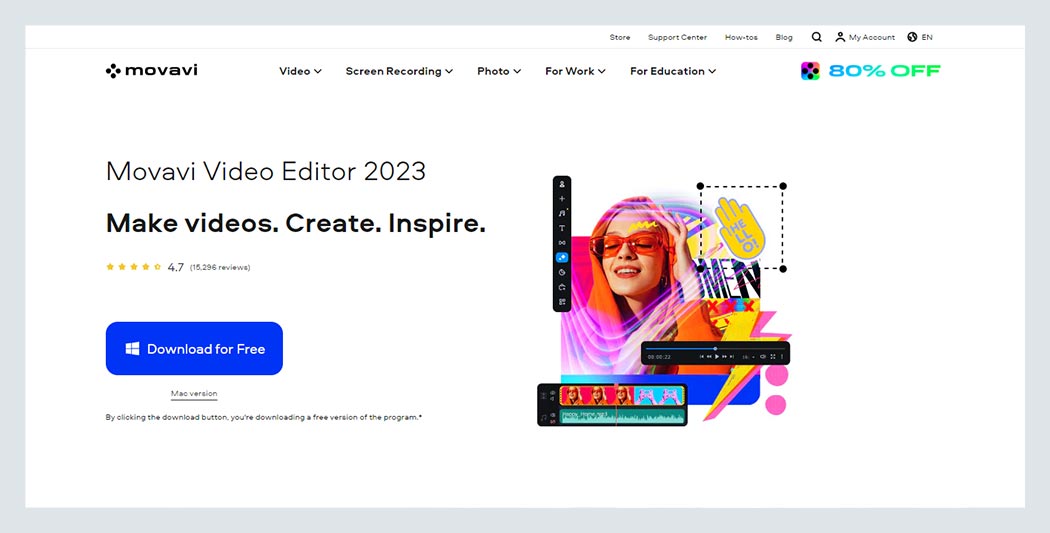 Movavi is a powerful editing tool with a user-friendly interface and a straightforward workflow. It's considered a great alternative to VSDC due to its quick rendering, intuitive interface, and variety of editing features. You can process various video formats and edit mp4 videos with ease. It provides an extensive library of pre-designed effects, transitions, and titles, so you can easily customize your videos.
However, there are certain disadvantages to consider before making your final choice. Movavi is not very suitable for professionals, as its advanced capabilities are limited. This tool offers a subscription-based pricing model that can be costly if you are looking for a one-time editing solution.
DaVinci Resolve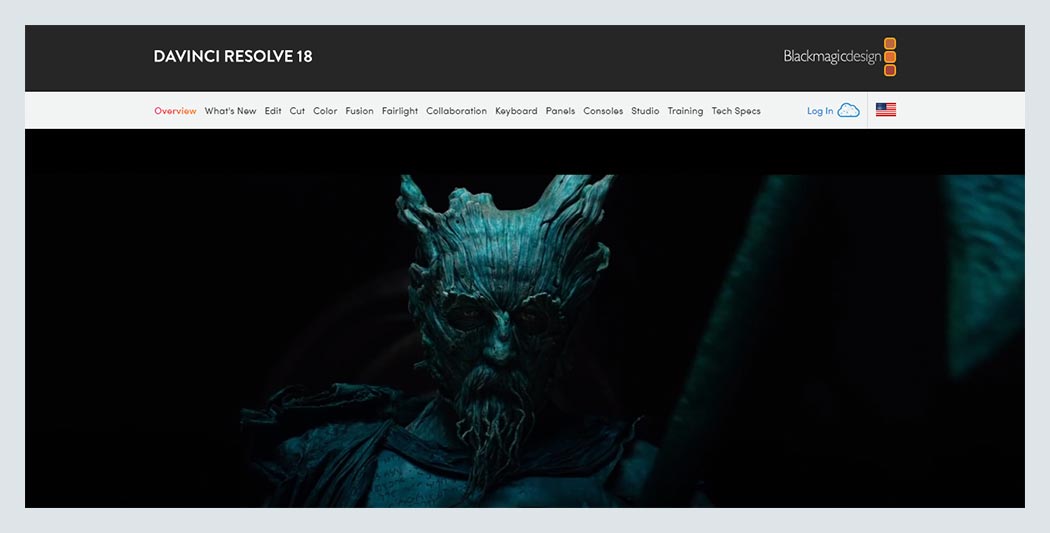 DaVinci Resolve is a professional editor that combines editing, color correction, visual effects, motion graphics, and audio post-production capabilities in one tool. It is an excellent alternative to VSDC Video Editor, particularly if you're looking for more advanced capabilities and professional-grade features, especially for creating a business video presentation.
But pay attention that its free version lacks basic editing features, and its library of effects and transitions is limited. DaVinci Resolve has high system requirements, so make sure your hardware can handle it. Novice editors may find it challenging to master because of the complex interface and advanced editing capabilities.
Openshot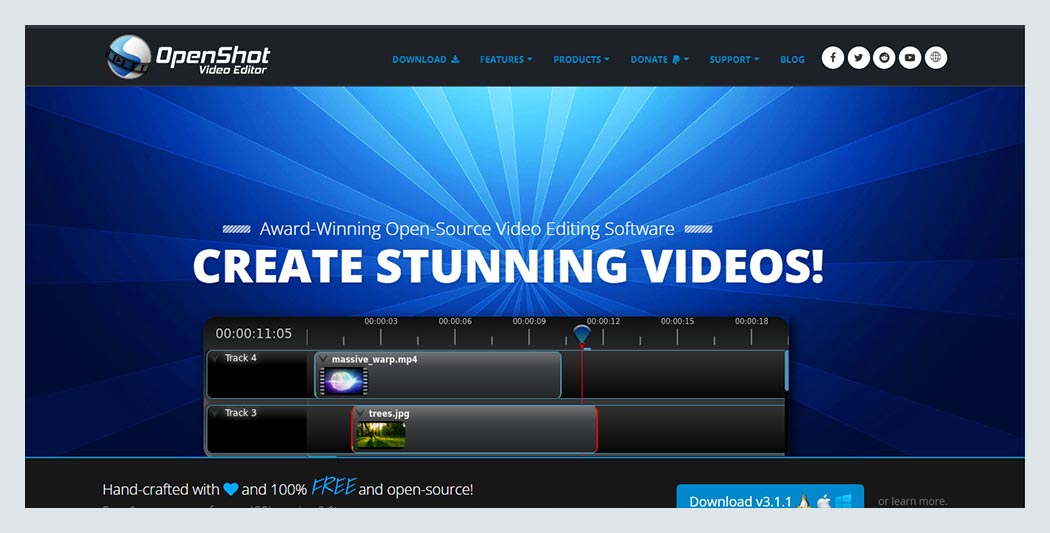 This cross-platform video editor stands out as a solid alternative to VSDC due to several reasons. Its user-friendly interface and accessibility make it a good choice for those new to video editing. Openshot is known for its drag-and-drop functionality, multiple video and audio layers, a variety of transitions and effects, keyframes, and more.
However, there are specific cons to Openshot to consider, like limited export options and audio editing. It has a slow rendering time and stability issues. It might also lack the advanced features found in more professional software.
Adobe Premiere Pro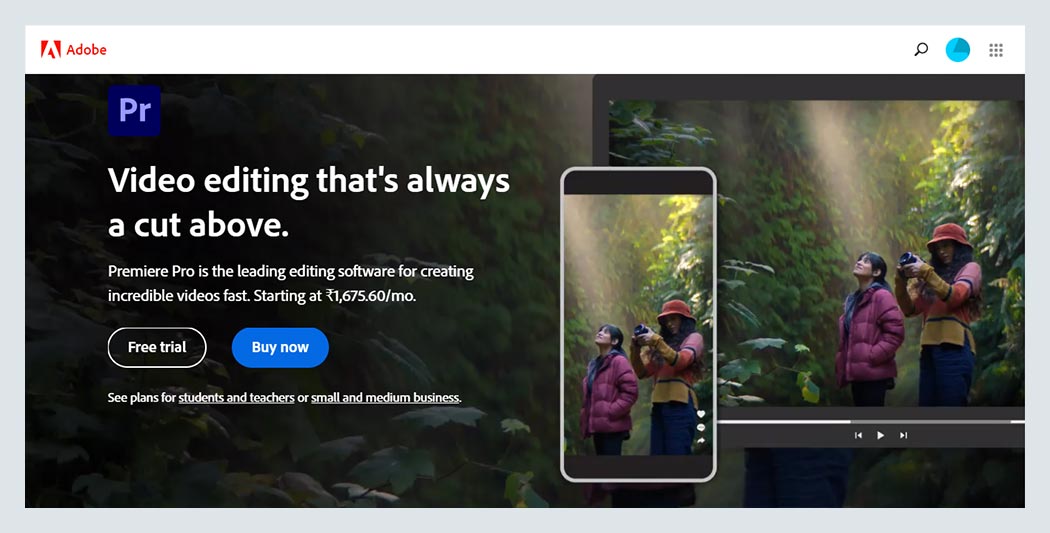 Adobe Premiere Pro is an AI-powered video editor for professional-grade editing. It's a solid alternative to VSDC due to its advanced editing tools and rich library of transitions and effects. It offers collaboration features that allow multiple editors to work on the same project simultaneously.
But at the same time, be careful with payment, as to access all the features and benefits of Adobe Premiere Pro, you need a subscription to Adobe Creative Cloud. The interface can be overwhelming for beginners, and some advanced features are not easy to master.
Kdenlive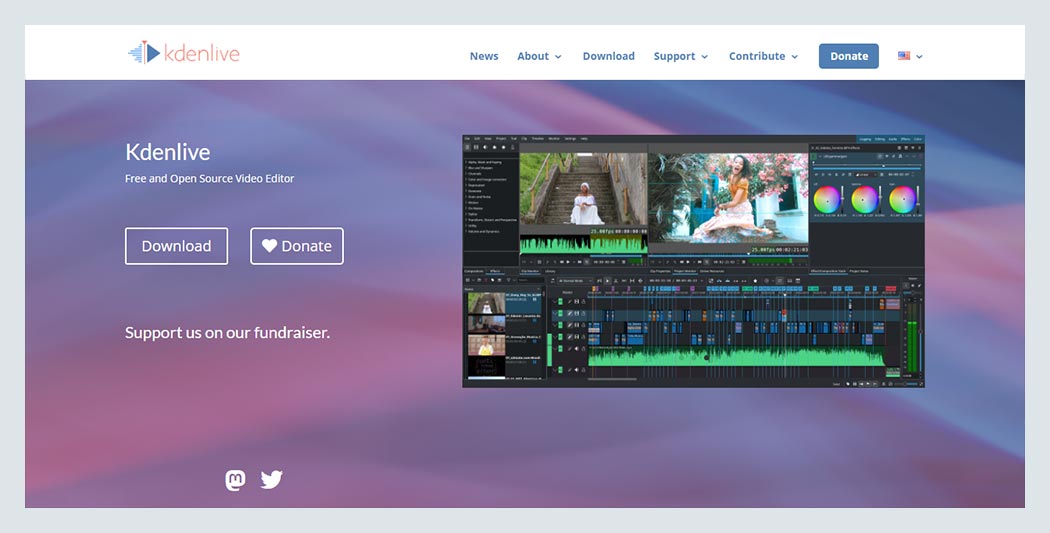 Kdenlive is free video editing software that you can use without any limitations. It's a great alternative to VSDC in terms of cost and accessibility. This tool is available for Windows, macOS, and Linux and has a user-friendly interface. It provides a range of basic to intermediate video editing tools, multi-track editing, and keyframe animation.
There are certain disadvantages to pay attention to, like limited advanced capabilities and performance issues when dealing with larger projects or high-resolution media. Its library of effects and transitions is not as extensive as that of some professional editors. Kdenlive offers basic export options, but it doesn't support specialized formats.
HitFilm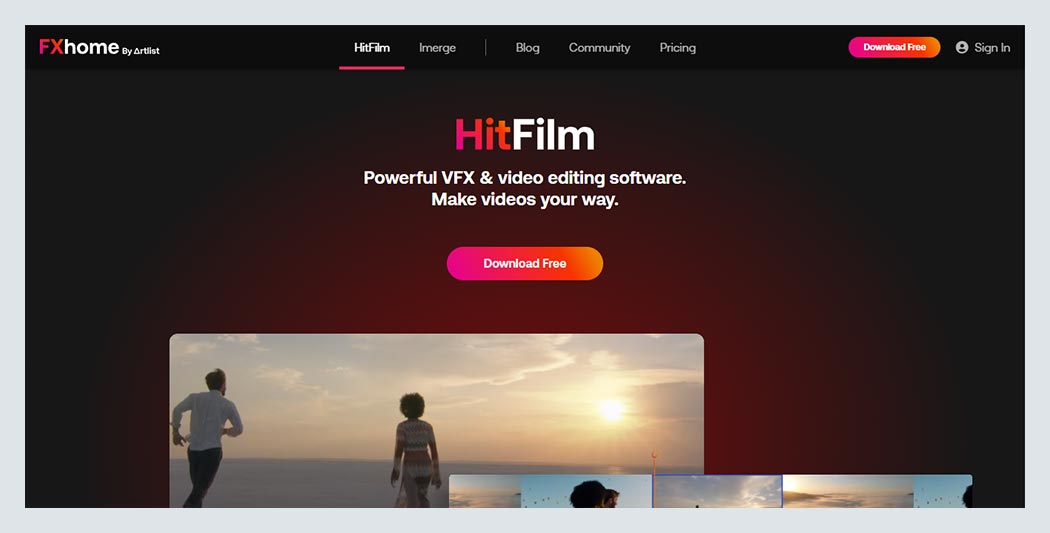 HitFilm is the ultimate video editing software for creating high-quality content quickly and easily. You can replace VSDC with this tool and enjoy video editing and visual effects capabilities in a single program. It provides powerful plugins, like Foundry 3D Camera Tracker, rotoscoping tools, the 3D Objects text tool, and many more. You can work with 3D models and perform compositing in a three-dimensional space. There's an extensive library of effects and transitions, as well as audio editing features.
However, be prudent with your hardware capabilities, as the advanced visual effects and 3D compositing features can lead to slower performance on less powerful systems. Its advanced editing features are limited and challenging to master for beginners. The free version of HitFilm Express adds a watermark to exported videos, which might limit its use for professional or polished projects.
Conclusion
The choice between VSDC Video Editor and its alternatives comes down to your specific needs, skill level, and the complexity of your projects. For those seeking professional-grade features, Adobe Premiere Pro and DaVinci Resolve stand out. On the other hand, if simplicity and ease of use are priorities, Movavi Video Editor and OpenShot offer intuitive interfaces. HitFilm combines video editing and advanced effects, while Kdenlive provides an open-source solution for free.