Just like cars, your website requires best website management tools for regular maintenance to operate properly. With a one-second delay in page-loading costing companies 7% of their conversion, having a functional and well-maintained website is a business necessity.
Your website is a platform for ensuring customer acquisition activity, communicating a brand's personality and delivering unique points of brilliance. It's a tool using which you can extrapolate an exceptional amount of valuable data about your customers that you can use to create future marketing tactics.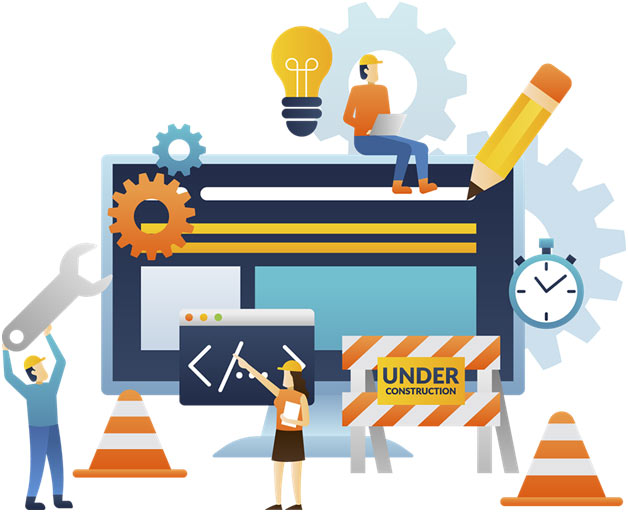 Source
So, it's essential to make website maintenance and optimization a fundamental aspect of your marketing strategy.
As important as your website is to the success of your business, you no longer have to spend hours maintaining your website.
That's where website management tools come into the picture. They let you focus on other essential aspects of your business.
In this article, we explore some tools for managing your website.
Best Website Management Tools you Should Use
Here are some tools to include for managing your website:
1. Survey forms and questionnaire builder
Did you know that 80% of organizations use customer surveys to collect customer experience data? Why?
It's tough to serve your customer's needs and requirements if you don't know what your customers want. That's where survey forms and questionnaire builders come helpful.
Tools like 123FormBuilder let you gather feedback for every possible situation. Using this tool, you can collect qualitative and quantitative user feedback on your products and website.
Using a questionnaire template, you can create open-ended and closed-ended questions related to website usability, features a customer wants, and functionalities they like and dislike.
This enables the marketing team to gauge your website and use that information to rectify potential flaws and ensure it works as per customer expectations.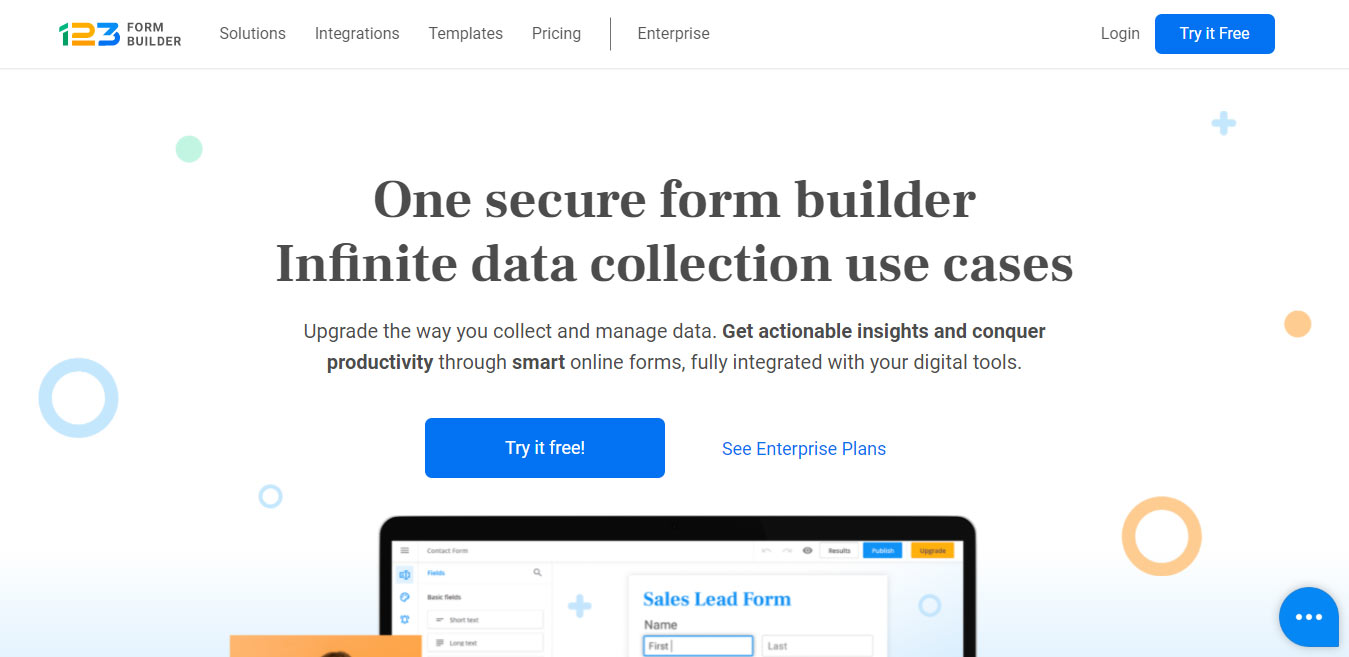 As you receive the feedback directly from the horse's mouth and the changes you implement match their requirements, it creates a win-win situation for everyone.
Apart from using a website survey, 123FormBuilder can help you create product surveys, customer feedback surveys and membership satisfaction surveys, among others.
Benefits of using a survey form and questionnaire builder
Some benefits of using a survey form and questionnaire builder are:
Ensures higher response rate
Provides real-time feedback
Reaches a relevant demographic
Gets feedback across the funnel
2. Multi-site management tool
Often, a business may have more than one website, and managing all of them simultaneously can be an uphill battle that you're bound to lose.
Why?
While managing one website is challenging, managing more than one can take a toll on your job. That's why companies with many WordPress websites widely use multi-site management tools like ManageWP.
ManageWP is a powerful solution that allows users to manage multiple websites from a single dashboard. Using the intuitive tool's interface, you can perform essential activities with a click of a button. The free version of ManageWP offers features such as automated monthly backups and security scans.
It allows website owners to update a WordPress site, clean spam instantly, and perform security checks. Interestingly, ManageWP allows you to create a site backup that automatically gets uploaded to free cloud storage.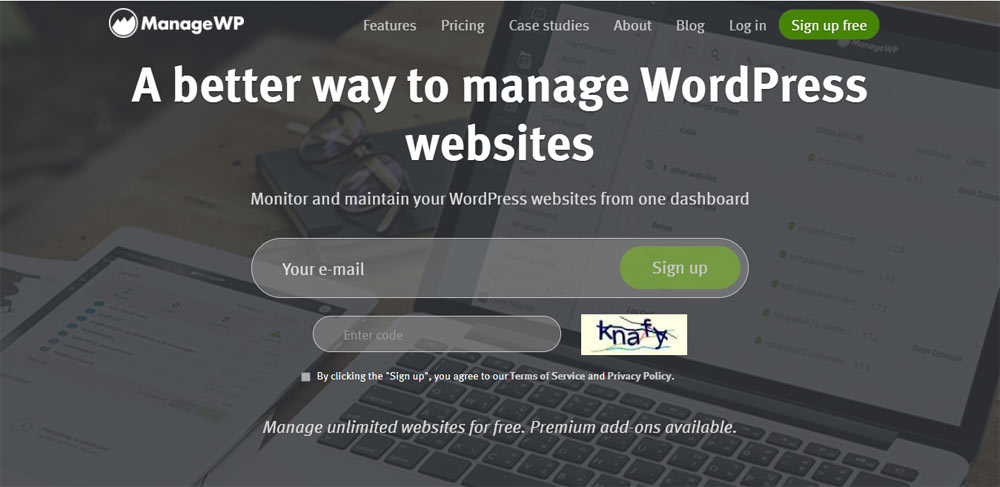 If you want additional cloud storage, you can purchase its premium add-on, where you will get some extra features related to backup like cloning, on-demand backups, and setting up backup frequencies.
Using this tool, you can monitor your websites with Google Analytics. What's more interesting is that you can optimize and benchmark your website performance and speed with the tool's performance check.
Benefits of using a multi-site management tool
Some benefits of using a multi-management tool are:
Automatically backup your WordPress site
Manage WordPress users and comments
Monitor theme and plugin updates across your website
Update WordPress software on all your websites
Loaded with so many features, this tool is worth investing in, and you will never repent using ManageWP.
3. Website tag management
Tags are code snippets that a company uses on its website to collect data for analytics and digital marketing. These tags help companies gather information related to a customer's behavior. Every time a company has to implement a new tag, marketers raise an IT ticket.
That's why tag management tools are beneficial for an organization. Tools like Google Tag Manager or GTM embed a code and a digital tag in websites and mobile apps. These tags capture information for website analytics.
You can manage your website tags without editing your code with such tools. Also, such a tool helps marketers easily manage and update tags on a website without a dedicated IT Team.

Google Tag Manager ensures optimal tag placement and has a low impact on the website's performance. Using this tool, you can update various tags, including Google Analytics tags.
Interestingly, this tool delivers the same result as non-Google products. It helps you understand what tags are firing, and you can stop using them to ensure website management. The tool has a debug and preview mode, using which you can see what's working and what's not.
Benefits of tag management tool
Some benefits of using a tag management tool are:
Reduces dependency on IT
Increases website efficiency
Improves website performance
Reduces website maintenance cost
Provides useful data
4. Content management system
Your website is not only about the code that goes into building it. It's the content that drives visitors to your website.
That's why a content management system or CMS is essential for managing and successfully running a website.
With a CMS like Wix, you no longer have to manage your website. This tool simplifies the entire website creation and management process.
Not only does the CMS store your content in one place, but it also allows seamless collaboration across teams, allows easy updates, and offers templates for customizing your website. With Wix, you can upload, modify and delete content from your website without knowing HTML or other coding languages.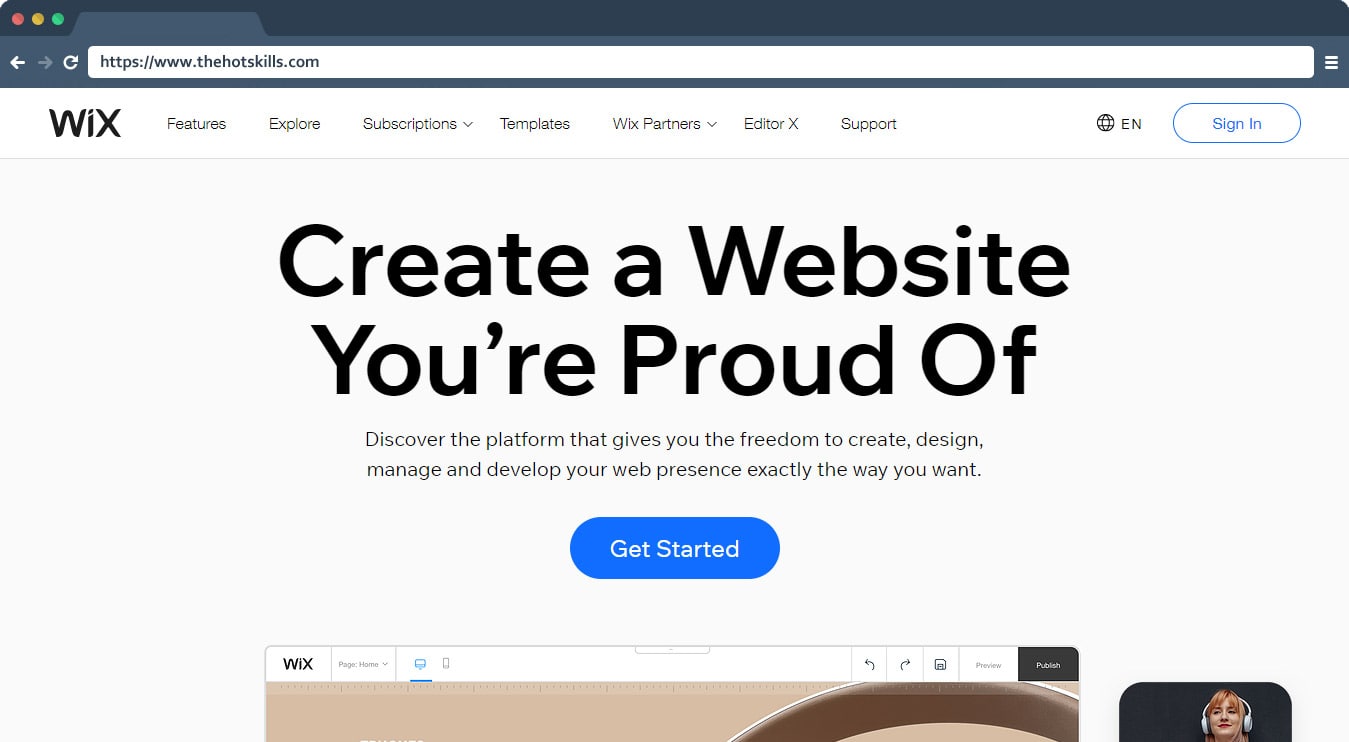 Managing your website using a CMS can help streamline your workflows and ensure that your team can upload and manage website content. A CMS makes it easy for multiple users to collaborate on a single piece of content.
For example, a writer can write content while the graphic designer can insert images. This helps you effectively manage your website.
Benefits of a CMS
Here are a few benefits of using a CMS:
Offers easy web page management
Ensures consistent brand and navigation
Ensures Different levels of access to different users
Provides access to shared resources like images and graphics
Provides remote access
5. Website uptime monitoring tool
Uptime is a crucial website metric that measures the most critical aspect of a business, its availability.
What's the point of having a website that does many things and brings customers when it's not available for half of the day. Companies are using website uptime monitoring tools to ensure a website is always available.
Tools like Uptrends test a website for availability, function, and performance. It checks and verifies whether a website is up and working, and website visitors can use the site as per expectations.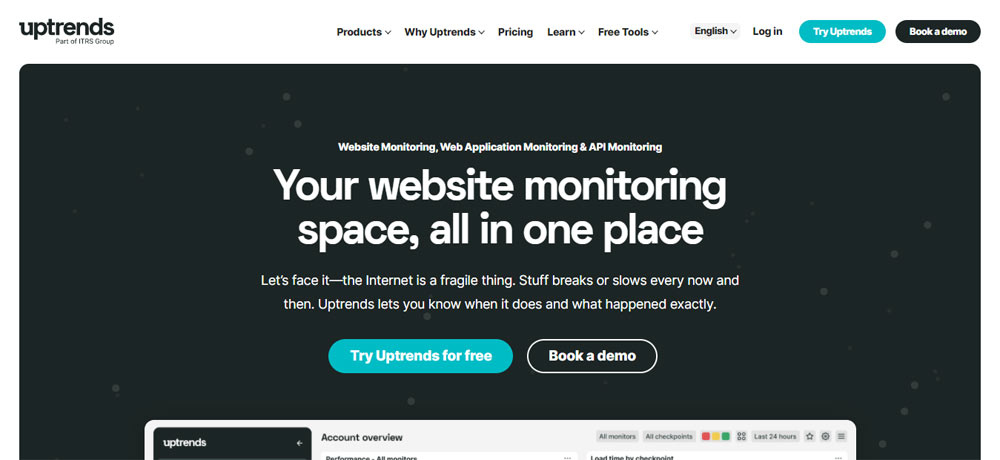 Uptrends can resolve website problems faster because it performs monitoring at set time intervals and combines it with reliable alerting to resolve issues and improve the overall web performance.
With their global monitoring checkpoints, you can understand where the downtime of your website originates. Interestingly, their web performance monitoring tool identifies the source of problems and alerts you the minute your website performance slips.
Apart from uptime monitoring, Uptrends offers API monitoring, performance monitoring, SSL certificate monitoring, and server monitoring.
In short, it's your one-stop solution for monitoring your website's performance.
Benefits of using a website uptime monitoring tool
Here are a few benefits of using a website uptime monitoring tool:
Gives information about traffic spikes
Protects your website from hacker's attack
Detects data-center problems
Identifies website coding issues
Final words
Asking the best tool for managing your website is like asking people their favorite flavor of ice cream. The flavor varies from person to person, so do website management tools. So, the best tool for your business is the one that meets your business requirements and serves your purpose.
But, one thing is for sure, you need one or more website management tools. It's imperative to assign someone to handle your website after launch.
By using even the free version of these tools, you can effectively manage your website.
Don't forget that there are many website management tools to help you out. Whether you're looking for the best CMS or survey form builder, tons of solutions can make managing a website enjoyable rather than a chore.
So, try out a few of these tools and see what works for your business.