Currently, social media usage is the most popular online activity in the world. Thus, according to the statistics, there were 3.6+ billion people, who used social media in 2020 worldwide, and this number is projected to reach up to 4.41 billion in 2025. This is a perfect marketing tool for businesses of all kinds and sizes. So, even if your marketing budget is tight, you can benefit from using social media for growing the business. And here we are to prove that.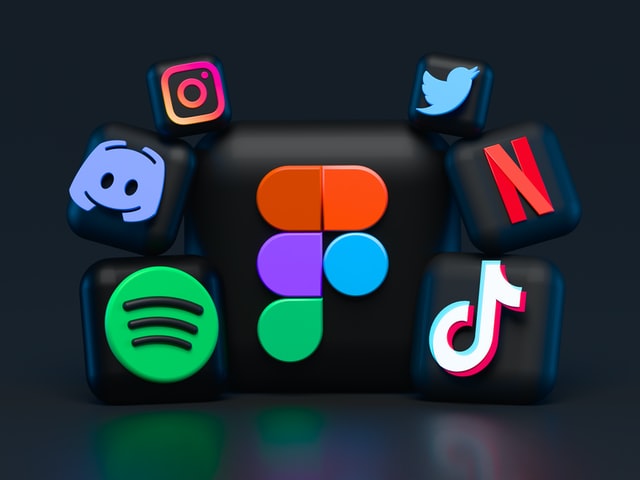 12 Key Reasons Why Your Business Need to Use Social Media
More and more businesses start using social media and that's not for nothing. Below we outlined at least 12 reasons to use one or more platforms to help your business flourish. Let's check out all of them!
Brand Building
Brand developing is an essential part of any marketing strategy. And social media is a perfect tool to communicate your story and introduce your product.
1. Boost Brand Awareness and Humanize Brand
Social media enables businesses to reach new and highly targeted audiences. Just imagine 83% of Instagram users report that they research new products on the channel. Thus, by creating engaging content and posting it on different platforms you can reach your audience and boost brand awareness. Statistics show that people use social media sites as a search engine tool. For instance, OnlyFans users use Onlyfinder to search for profiles and different content.
What's more, by sharing the details about your company like its story, culture, people working there, and so on, you humanize your brand. Introducing not only your product/service but your team you build trust with your audience.
Hint: Just create a social media account that will not only help convey your message but support your brand visually. Thus, you can boost brand awareness as well. It's easy to create and keep a single aesthetic by using VistaCreate image color palettes, for example. It's a free design software with not only tons of customizable pre-made templates, pictures, images, and so on but a range of tools for editing and creating visuals for any purpose.
2. Build Brand Authority
Share your expertise by publishing posts and creating valuable content. Therefore, you demonstrate that you know your niche, market, and industry. Thus, you'll build brand authority and gain the trust of your customers.
Create Loyal Customers
Brand loyalty is another crucial aspect that impacts your business's success. Below we explain how social media can be helpful for your business.
3. Help Build Relationship with Audience
Social media enables businesses to connect and communicate with their TA. There you can respond to queries, tell more about your product, and many more. What's important, business can do that directly and in real-time. So, if you wish to develop loyal customers then social media marketing is a must-have.
4. Enhance Customer Engagement
Businesses boost customer engagement by interacting with them on social media. Just don't forget to motivate customers to like/comment/share posts to stay in the feed of your audience. Also, it's crucial to provide value for customers in each post you publish to improve your customer engagement.
5. Provide Customer Service and Support
As we have already mentioned, social media is a two-way channel of communication. That means not only can you share your thoughts, opinion, etc. with the followers but they also can do that. It makes social media perfect for providing customer support. Using social media platforms, businesses can respond to queries, help to make the right choice, share details about the product, and many more.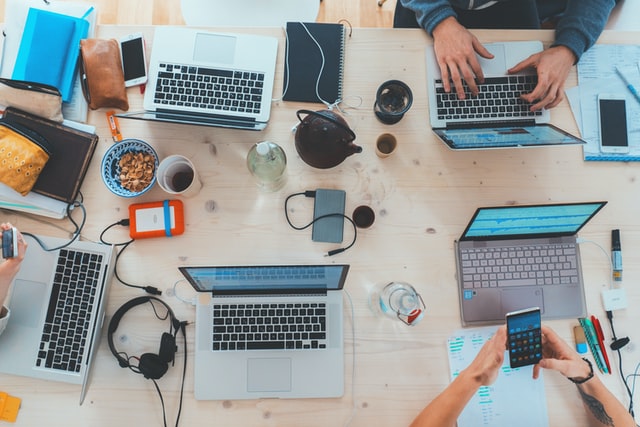 Help Gather Customer Insights and Analyze Them
Every successful business must know its audience. Otherwise, the results can be more than just poor. Social media can help you with that.
6. Help Learn Your Customers
Collect data about the TA in real-time on social media and use it to make smarter and data-based decisions. Thus, you can improve your marketing strategy/campaigns and make it more efficient and successful.
7. Track Competition
Businesses can track your competitors there to stay tuned about the industry trends and learn more about your main competitors. It's a way to reveal pain points, gaps, and points of improvement in your service, product, company.
8. Targeted Advertising
Besides the fact that social ads are a cost-effective way of promotion, it's also a beneficial way to distribute your products. The main advantage of social media advertising is that it's targeted. Thus, only the most interested in your product audience will see your ad.
9. Give Analytics to Correlate Your Strategy
By collecting data and analytics, businesses can reveal what kind of content works the best, the level of customer engagement, and other crucial insights to change the marketing strategy in time.
Help to Grow Your Business
Every start-up owner dreams of becoming a well-known brand. Social media can help your dream come true.
10. Increase Traffic
Often, businesses open social media accounts to support their official websites. By adding links in BIO and posts, you can boost traffic to the official website. What's more, even UTM tracking tags can be used for gathering click-through data.
11. Generate Leads
The ability to communicate with the audience directly allows brands to generate leads more easily and effectively. What's more, you're free to use specifically designed ad formats to collect leads that are offered by different social media.
12. Boost Sales
When making everything right and considering all the above-mentioned points, companies can increase sales. Just don't forget to add a clear call to action (CTA) and/or link to your business site to let your customers know what you expect of them to do. As a result, you can drive traffic and convert more followers into buyers.
Takeaways
Social media is a cost-effective way to grow business and build a trusted brand. Living in the era of high technologies and social media, any business must develop an online presence. Using different social media networks, companies can reach their target audience and convert them into loyal consumers.