Several small business owners think that social media marketing is not for them. But this is a very wrong thought process. Small business owners can experience an increase in their sales volume exponentially with social media marketing tools. Social media marketing, when done right, especially for small business houses, will make you reach customers you never knew existed. You might be able to even crack through new sales channels, and many other benefits are associated with social media marketing.
For instance, Rachel Dunston, who is the owner of Rachel bakes More Cake, built up a superb business model through her Instagram page. Instagram marketing is trending nowadays, and it has increased the sales of several small business houses. Instagram marketing is quickly taking the shape of one of the most important tools for a sustainable business model.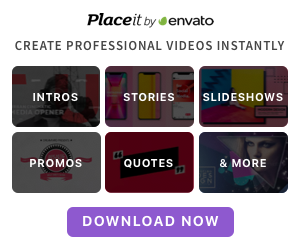 Let's have a look at 5 most important social media marketing tips for small business houses:
Start with a plan
This is very important. Social media marketing seems lucrative at the start, but you can easily get lost in the crowd.
Make a plan which has definite goals and results. You can define some numbers here which you are looking to achieve. It might be in terms of the number of followers or number of posts in a month. And another important thing is that it goes for both long and short term goals. Long terms goals will help you to see the bigger picture, whereas short term goals will keep your targets and short term roadmaps in check.
Make a social calendar so that you know in advance that you need to post and what content are you posting. Consistency is one of the most important tools in social media circles. A social media calendar should also emphasise on the kind of content. Like many marketing, pioneers follow the rule of 80-20, which means that 80% focus is on the information, and 20% focus on brand building.
And finally, knowing your competitors should be part of the social media plan. You must follow them regularly and check their social media handles. Keep a close look at them. And there are several tools which can help you with this. For instance, SEMRush's competitive positioning map will help you to understand where your competitors stand in terms of their real numbers as far as their social media handles are concerned. You just need to enter the URL of your competitor and your job is done.
Social Media Marketing is just the first step
One of the most important things which we all tend to forget is that social media marketing is not the answer to keep the profits of your business floating. It is just the first step. Here you need to get the customers and followers who are interested in your brand. And then these followers should be led to your website. At the landing page of your website make them aware of your product and focus on your USPs. Your blog posts are the place where they will take any action. So, focus on driving the traffic from your social media handle and then retain them on your blog.
Identify the correct platform
Another biggest dilemma which most of the social media marketers face. Many think that Facebook is now outdated, and millennials are using Instagram and Snapchat. But as per the PEW research center, 84% of millennials still use Facebook. And thus, it is imperative to determine the right platform for your business. For instance, I once came through a similar post at two different social media accounts of a luxury brand. I am talking about Prada. They were advertising one of their luxury bags both on Instagram and Facebook pages. But the marketing tools used at both the pages were quite different. At Facebook, they gave a link that will directly lead to their website. Whereas at Instagram, they used Instagram shopping to attract the audience and ultimately convert their lead into sales.
Bonus Part: Attract more audience with Followers Gallery, an Instagram auto liker without login.
Understand your Audience
Social media marketing gives you an immense opportunity to microanalyses your audience. And thus you can not only follow them but understand their preferences and choices. Keep a close look at their other following pages. This will help you understand their choices and their shopping preferences too. Imperfect Foods, a well-known food brand, used video maker, and Pinterest to target its customers. They used to send ugly fruits and vegetables in the boxes. These food products were perfect in terms of eating standards, but since they were not visually appealing, they couldn't be sold at stores. Thus, imperfect foods focused on food wastage and therefore tried selling their products. Later they found out that their customers are also interested in finance. And thus they used financing tools to attract the customers and focus on food wastage.
Engage more and more
Engagement is the biggest pro of social media marketing. You are getting a platform where you can interact with thousands of potential customers visually. So, try to be more and more responsive and solve their queries as much as possible. Customers appreciate the brands that follow a transparent model and also who clear the doubts of their customers. A successful business house is one that does not focus on raising revenues but on retaining the customers.
So, social media marketing is just a tool. You should be diligent enough to use it wisely. With the steps mentioned above, you might be able to reach the correct customers. But don't expect any overnight success with social media marketing. This is a marketing effort and thus will take time to show the results.
This will help you to understand and bring you closer to your audience. But one needs to understand that social media marketing is not a guarantee of sales. This will bring you leads, but you need other tools to get it converted into sales.
All the best for your business and let us know your thoughts in the comments down below.
You May Like: