The way businesses market their brand has definitely changed over the years. In the past, businesses relied on television, radio and newspaper to advertise their products. While those resources worked great for that era, they would be considered limited in the modern world of marketing. Combining multimedia marketing with modern video marketing tools is the best marketing strategy for every type of business.
Best Video Marketing Tools You Should Know
Below, you will discover a list of the best video marketing tools that have been proven to be effective.
FlexClip – Online Video Editor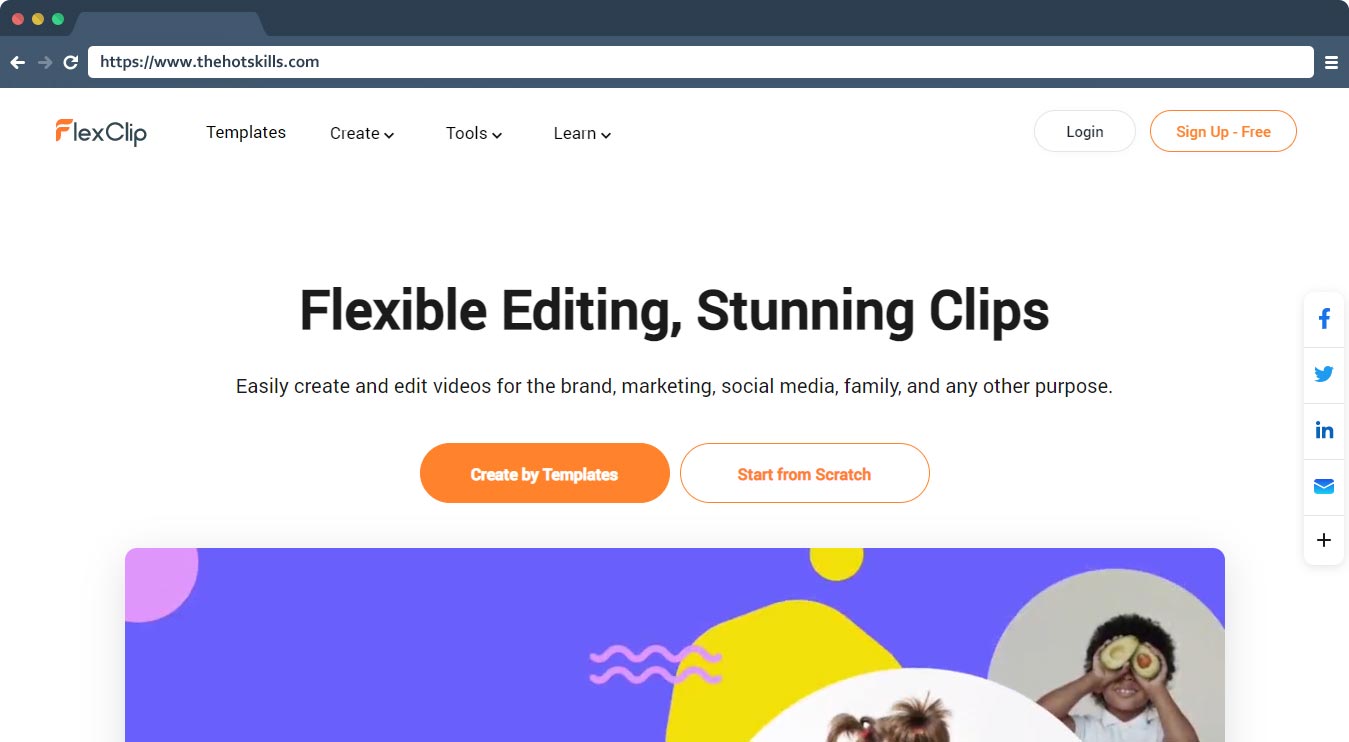 FlexClip is the easiest way to create marketing videos in minutes, and you don't need to have previous design knowledge. This tool is ideal for transmitting stories through audiovisual content, with an interface designed to provide a simple and friendly experience when creating and editing videos.
With FlexClip, you can use the thousands of predesigned templates it has or create your video from scratch. You also have the possibility of using images within a wide multimedia library, where you will find overlays, animated effects and music to create original videos. This editor is intuitive, therefore it allows you to preview the progress of your video instantly with a single click.
All your created videos are saved in your user profile and you can reuse them as a personal template to generate versions with slight modifications, maintaining the consistency of your brand identity.
Also read: How to Drive More Sales Through Video Marketing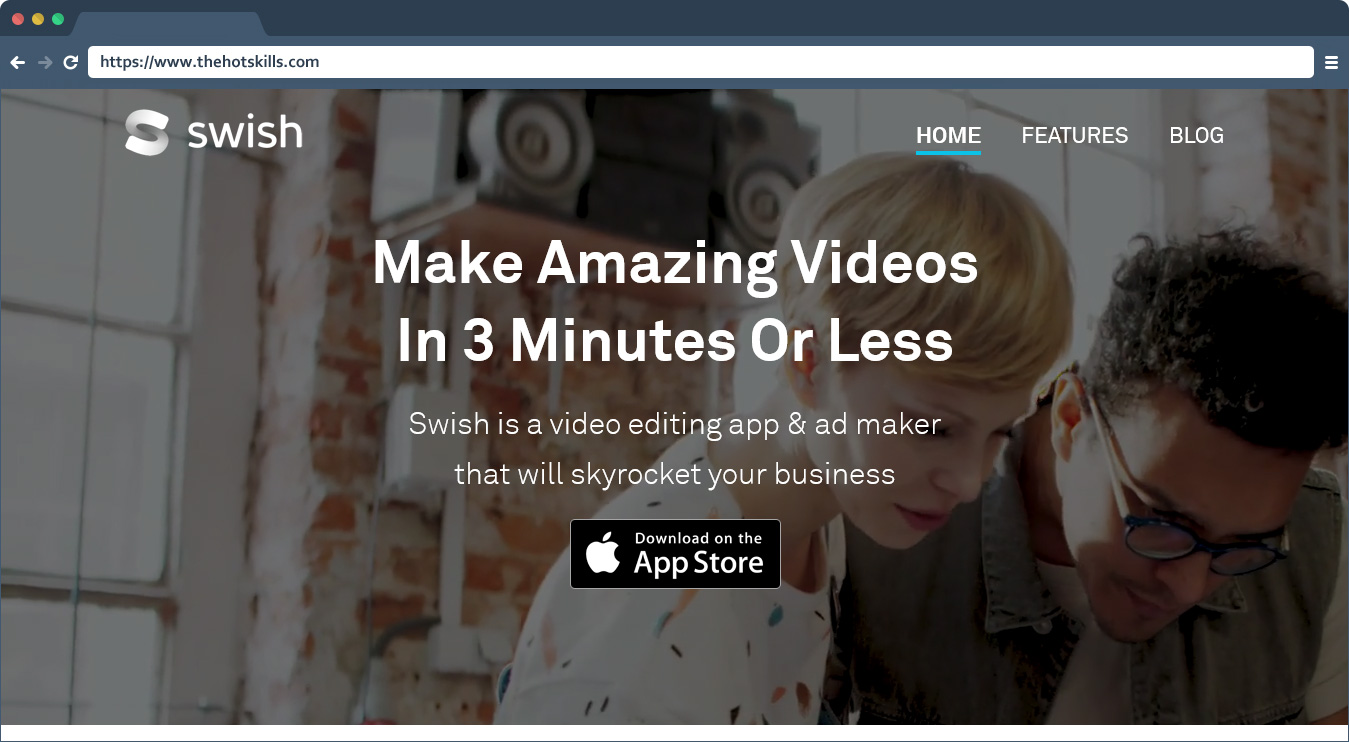 Swish Video App was created for small and medium sized business owners who want to create highly professional video advertisements for their businesses in order to garner more visibility on the web and ideally reach more customers.
However, because many small and medium business owners are busy running their respective businesses, they don't have the film making capacity to create great video. With Swish Video App, business owners can make their own videos in a super easy to understand format on a mobile app.
Most of the content is built in, including images, fonts, and music, which gives a true ease toward creating a video advertisement or commercial for any business. It comes with a free trial and then a small monthly fee.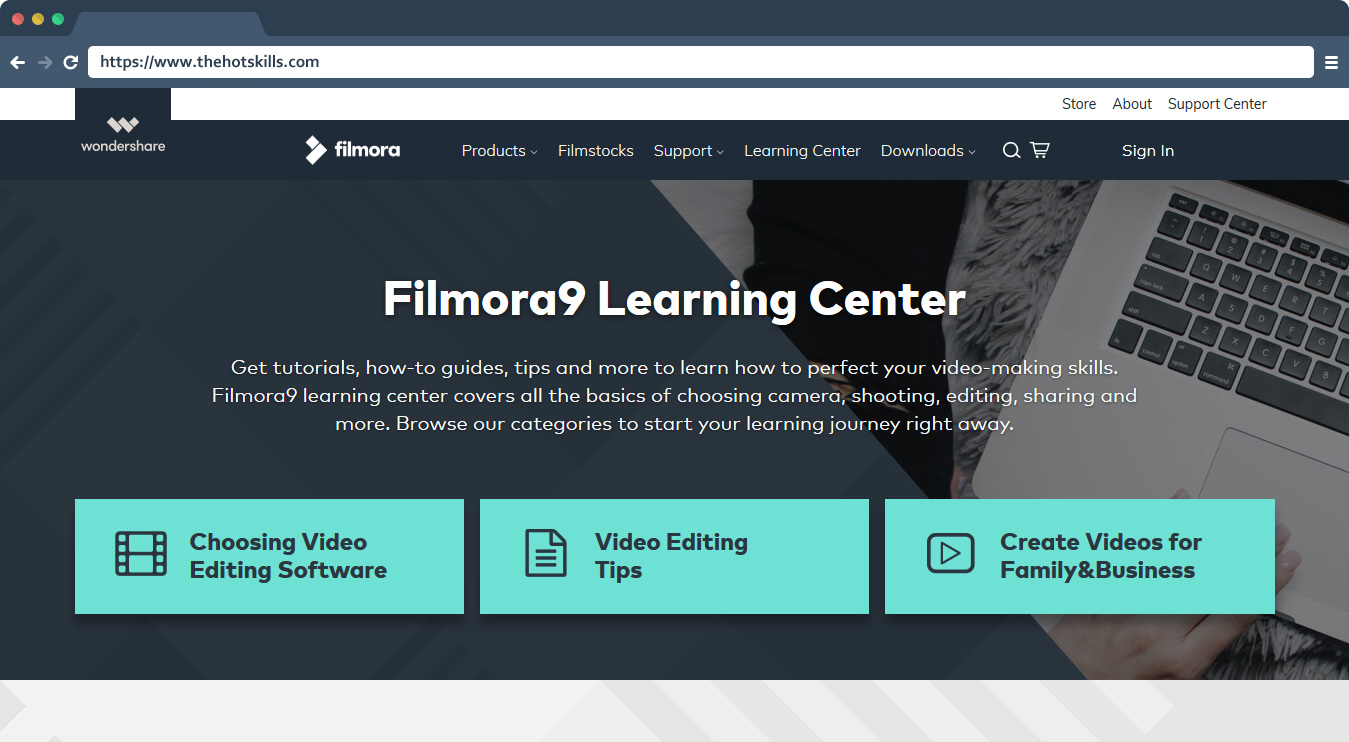 Filmora has been described by many as reliable and effective. This software is designed to offer simplicity without compromising the outcome. With how-to guides and tutorials, marketers can easily and quickly create videos for their brand. You will be guided through each step of the process. And, if you encounter any issues along the way, Filmora's support team will be there to help.
Since Filmora was released in the market, it has grown in popularity. Today, it is utilized by YouTubers, businesses, families and marketing firms, not only because of its simplistic interface, but also its speedy, high-quality results.
With a little practice and patience, Filmora will turn your video into an effective marketing tool that will fit into modern society. The software utilizes some of the most intuitive video editing tools that are very easy to master. And, the best part is Filmora offers a free trial with no strings attached.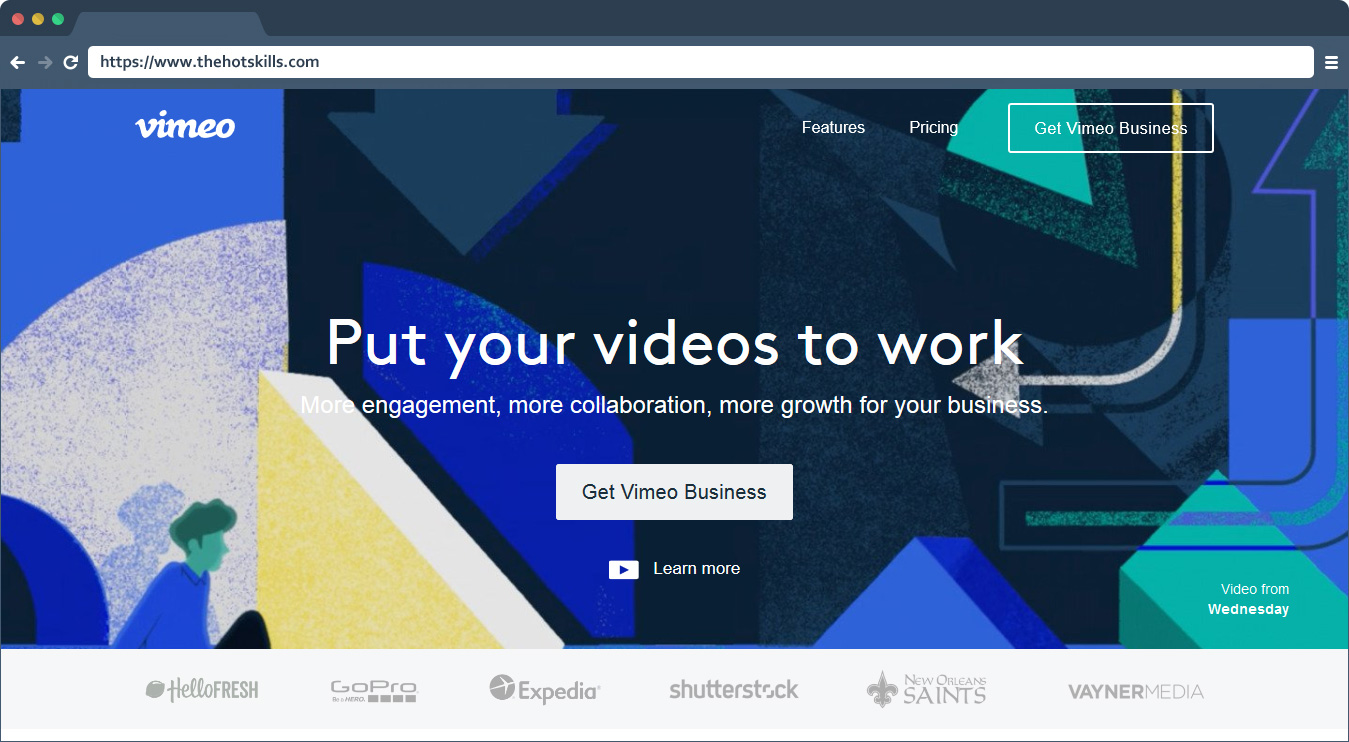 Vimeo Business is described by many professionals, entrepreneurs and business owners as the "best video marketing tool". Vimeo's user-friendly interface and numerous helpful features make it easy to store, share, send and receive videos. There are no restrictions on the video size and storage is unlimited.
Vimeo makes it simple to export videos to social media sites, such as YouTube and Facebook. Videos can also be shared on mobile devices, TV and desktop computer. There is no end to the possibilities with Vimeo Business.
Vimeo's email capture capability allows businesses to collect addresses, so they can be utilized as part of their email marketing strategy. Users can also track their progress to determine which areas need improvement. And, the best part is Vimeo allows its users to track their viewers and stats on social media. Vimeo is also compatible with Adobe Premiere Pro, Dropbox and Final Cut Pro.

Create, store and share marketing videos on the same platform with Wistia. The software makes it easy to create professional-looking videos in minutes. It is compatible with marketing automation platforms, such as Pardot, HubSpot and Marketo. Enhance the videos with annotation links and Calls to Action to encourage interaction from viewers.
Wistia's email gathering capabilities allow businesses to enhance their email marketing campaign. Gather emails of viewers and create more leads, it is that simple with Wistia. Building your brand will never be easier and never worry about competitor distractions because you choose what your audience watches.
Wistia's analytics will allow you to track your performance and determine the true value of your marketing videos. Wistia will even allow you to monitor how your viewers are interacting with your marketing videos. And, with A/B Testing you will always know which of your videos is making the most traction.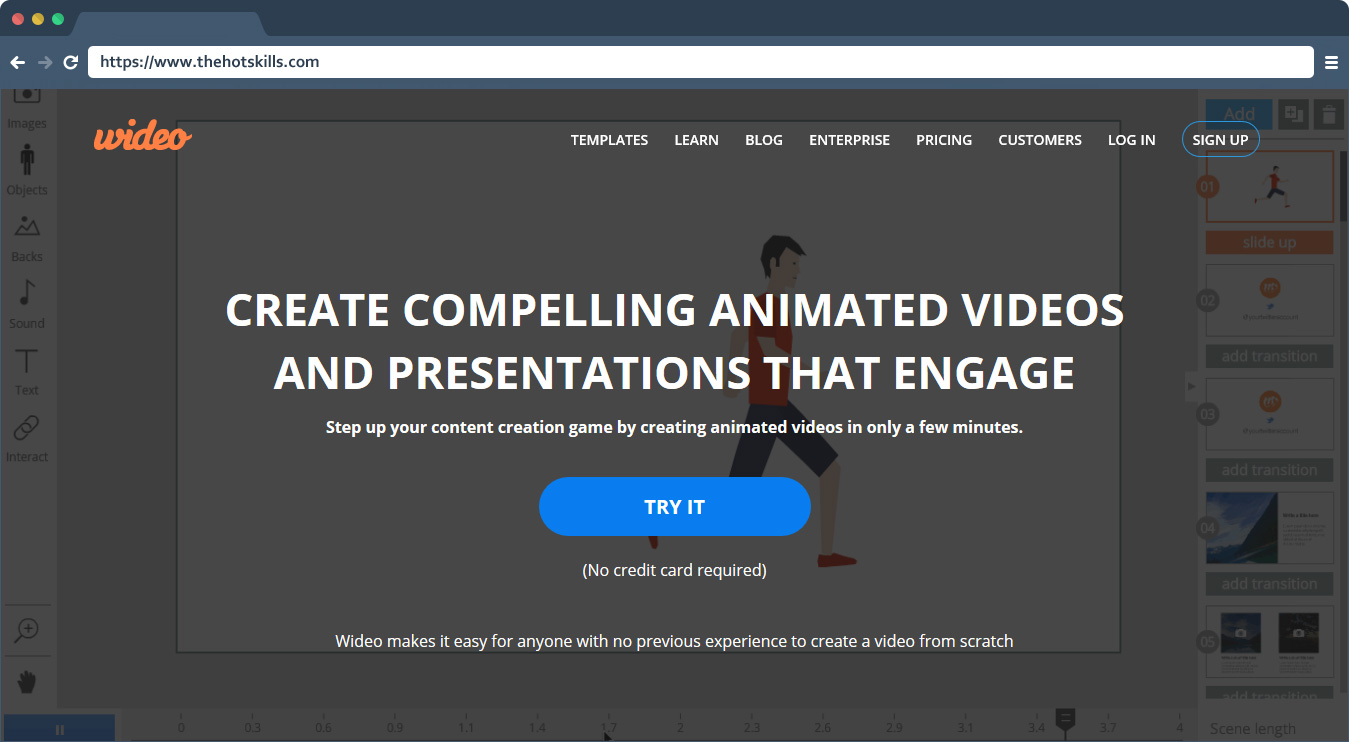 Wideo is one of the best video marketing tools on the market. The software provides the tools to create high-quality marketing videos in minutes. It utilizes ready-made templates and customizable features to turn ideas into professional videos in a matter of minutes. The drag-and-drop capability keeps the process simple, giving users full control over what details they want to embed into their videos.
Wideo videos can easily be exported to social media platforms like YouTube and Facebook. You can also clone your videos by downloading them as an MP4. Creating, sharing and cloning videos with Wideo is the best video marketing strategy ever. In fact, businesses can utilize Wideo to take their marketing strategies to the next level. Utilize Wideo to create professional-looking video the inexpensive way. And, utilize those videos to draw new leads.
Wideo videos are of the highest quality. So, they can be incorporated into client training, email marketing and social media campaigns. Wideo is now the go-to animation creator for hundreds of companies, entrepreneurs and professionals from all walks of life.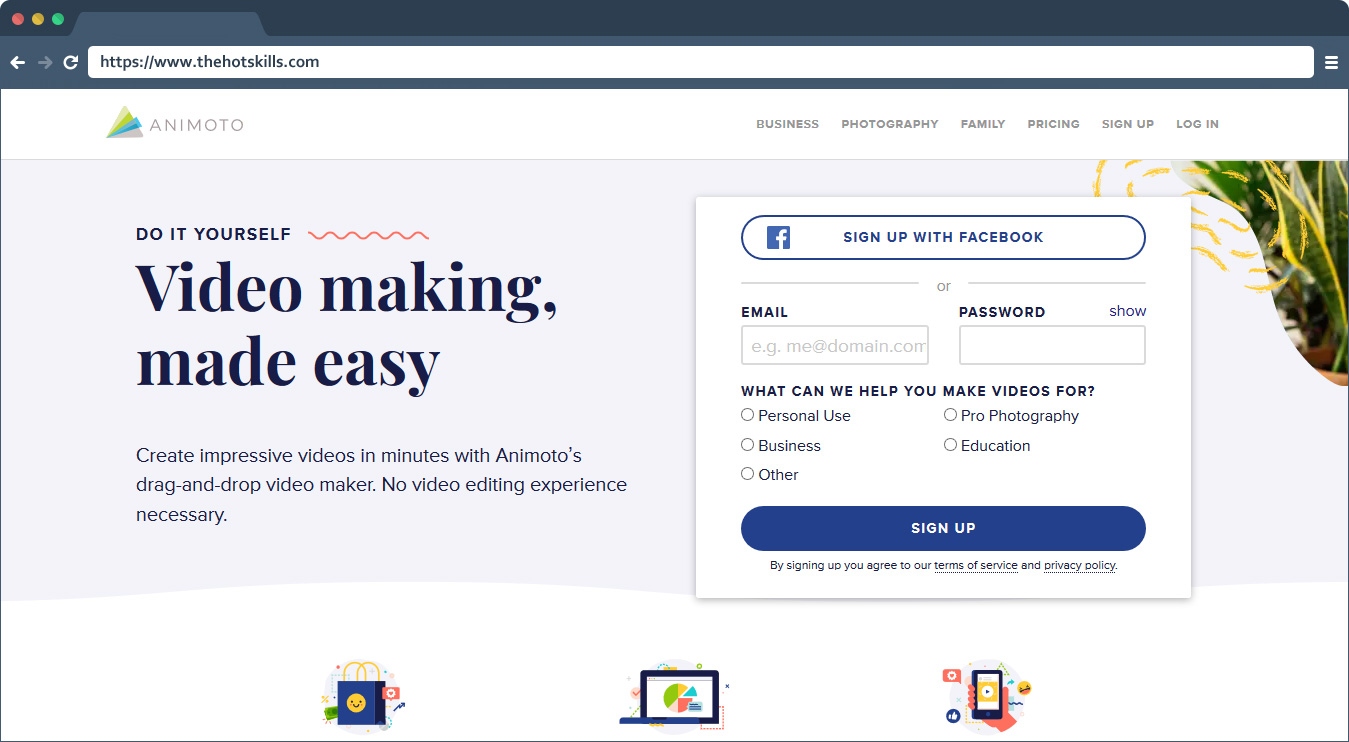 Like Wideo, Animoto utilizes ready-made templates to make the video creation process simple and quick. It also has drop-and-drag capabilities and numerous customizable features to ensure the best results. Creating professional-looking, engaging marketing videos with Wideo does not require previous experience. In fact, the non-tech-savvy person can take advantage of Wideo's simplistic video creation platform to produce videos that will give views that jaw-dropping experience.
Animoto videos are sharable. Export them to social media platforms like Facebook and YouTube in seconds. The software is very affordable, making it ideal for startups and small businesses. With Animoto's 24/7 support, users can access help and information within minutes. And, Animoto offers a 7-day free trial with no strings attached. The service is very flexible. You can sign up for a month of service and never be charged extra by disabling the automatic renewal option.
Whether you are on a budget or just want to keep your business expenses to a minimum, Animoto is the key to professional-grade, animated marketing videos. Be sure to take advantage of Animoto's thousands of licensed songs to set the mood of your videos. Choose a template and start creating videos that are nothing short of works of art.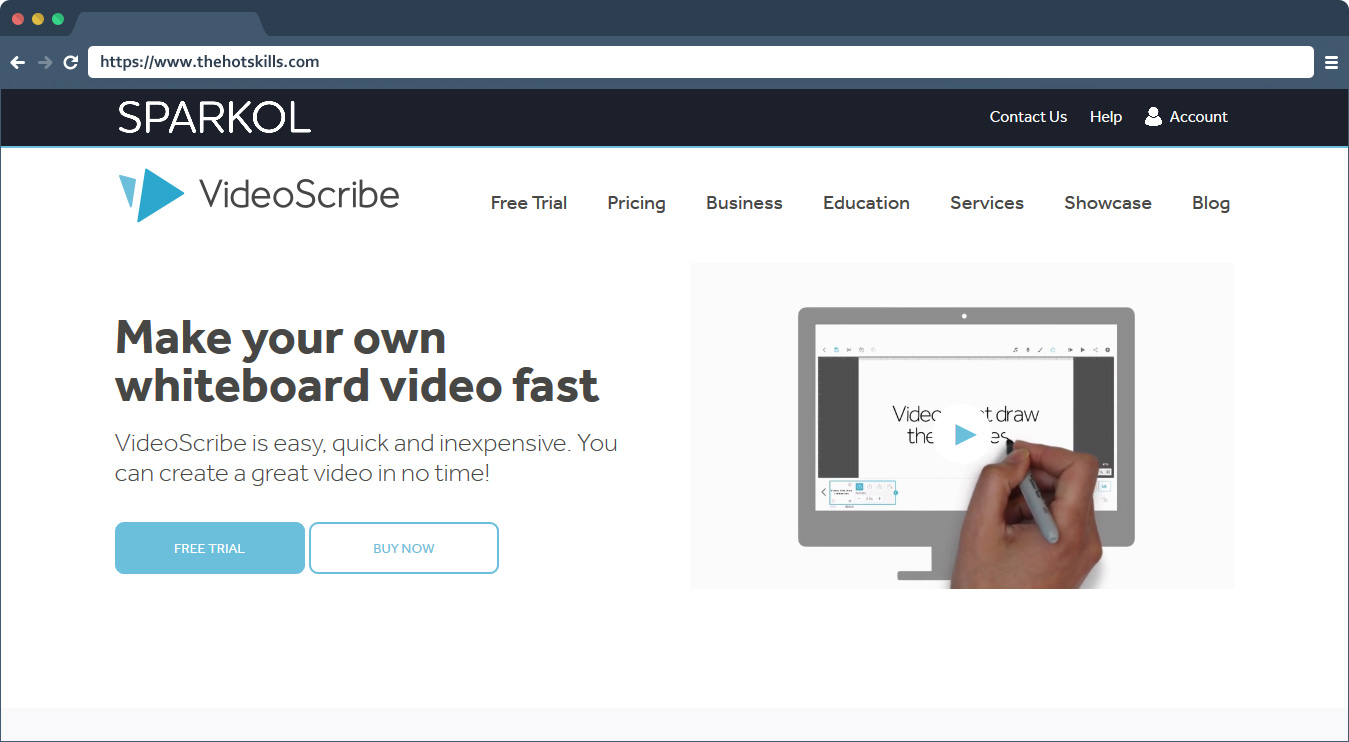 Videoscribe is designed to help business owners, professionals and students create engaging, professional-looking, animated videos. Utilizing the software to create marketing videos is affordable, quick and easy. Whether you have artistic skills or not, Videoscribe takes the complexity out of video creation. Instead of drawing images and adding them your video, you can choose from Videoscribe's thousands of images.
Videoscribe's drop-and-drag functionality keeps the entire process simple. In fact, you do not need any experience to take advantage of Video scribe. All you need is some creativity and about 10 minutes to create a video. Browse through Videoscribe's extensive library of images and music before you get started. And, if you have any questions or encounter any issues along the way the customer support team is there to help.
Videoscribe videos can be shared to YouTube, Facebook and other social media platforms. The process is simple and can be completed in seconds. Creating professional-grade marketing videos will never be easier than with these video marketing tools.