With the rise of online shopping, users worldwide are moving their businesses online and setting up Ecommerce stores to reach untouched markets and gain additional sales. Since over 455 million websites use WordPress (Source: Envisage Digital), users favor it's free extension, i.e., WooCommerce, for a quick and easy online store setup.
You can sell virtually anything on WooCommerce, from physical goods to online subscriptions, and manage all operations efficiently. But before creating your store on WooCommerce, you must keep a couple of best practices in mind to ensure your shop is optimized and has all the right elements to shine out in the online world.
Read along to learn more about the best practices for building a WooCommerce store to provide top-notch services to shoppers online.
WooCommerce Best Practices for Building a Store
1) Choose a Managed Hosting Provider
Creating a WooCommerce store that is always up and running requires the backing of a trustable hosting provider. You don't want to surprise your visitors with downtimes and slow-loading pages.
If you choose shared hosting, you'd be comprising your store's performance and security. And if you opt for dedicated hosting, you'll get good performance and a dedicated server, but at crazy high prices. Cloud hosting jumps here as a savior as it combines the best of everything to provide high security, performance, uptime, and that too at affordable rates.
Cloud hosting solutions like Cloudways provide the ideal WooCommerce hosting for users seeking scalability, and security with high-end performance. Also, they require you to save extra bucks by paying for only the resources you use with their pay-as-you-go plans.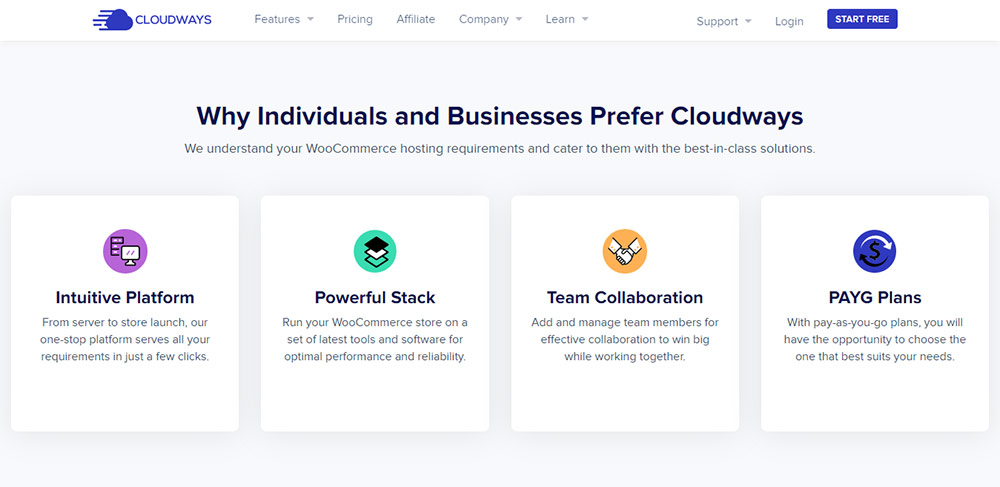 2) SSL Certificate
After choosing the best WooCommerce hosting, you have to further secure your online store by installing SSL certificates on your server.
An SSL certificate ensures that the user's browser and the server have a secure connection, and it marks your store as HTTPS. Even though all websites require SSL protection, it is especially crucial for Ecommerce stores, where users share their billing information, which can't be compromised.
Adding an SSL certificate is also an SEO best practice, as Google marks HTTPS sites as secure and HTTP sites as unsafe. Seeing the HTTPS tag also gives your shoppers the confidence to share their personal information without much hesitation.
3) Pick the Right WordPress Theme
WooCommerce offers a good number of free themes that you can use to beautify your online stores. You may buy the premium WooCommerce themes for better designs but always opt for the one that compliments your niche and brand.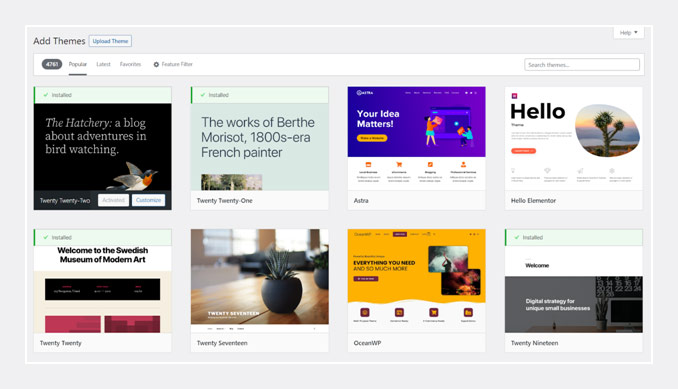 Ensure to prioritize user experience over other factors like design appeals, heavy imagery, etc. Opt for a low-weight theme that neither slows down your site nor overwhelms your visitors with excessive elements.
4) Backups & Timely Updates
It's imperative for Ecommerce store owners to keep timely backups of their store to avoid any inconveniences in case of a hack attempt or site crash.
If you've maintained timely backups, you can save your business from drowning and quickly restore the backup to bring your site back online. Cloud providers like Cloudways offer automatic offsite backups, so you don't have to worry about data loss and have your backups stored on the Amazon S3 servers.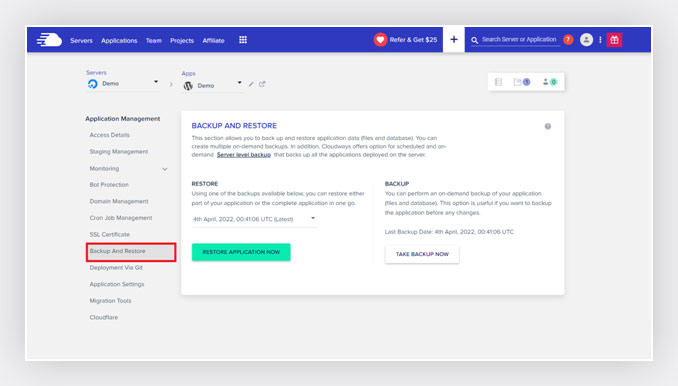 Also, ensure updating your WordPress platform with the latest fixes and changes to get rid of the bugs and strengthen the security. Outdated plugins and extensions can deteriorate the user experience, so make sure to take the time to update your WordPress to run WooCommerce smoothly.
5) SEO
With a plethora of online stores, the competition is getting stronger with the passing time as every Ecommore store owner optimizes their stores to rank high against the relevant keywords. You must invest in SEO so that your store gets recognized and ranks well on the SERPs.
You may use the SEO plugins like Yoast or hire a professional SEO team to optimize your WooCommerce store. It goes from researching the right keywords to off-page SEO technicalities and improving your site's content.
6) WooCommerce Add-Ons and Plugins
Add-ons and plugins expand the capabilities of a WooCommerce store. While building a WooCommerce store, ensure to include all the features via add-ons to facilitate the user and the site owner for a smooth experience. Abstain from cluttering your store with features that aren't usable. Instead, add only those that'd add value & be beneficial for your store.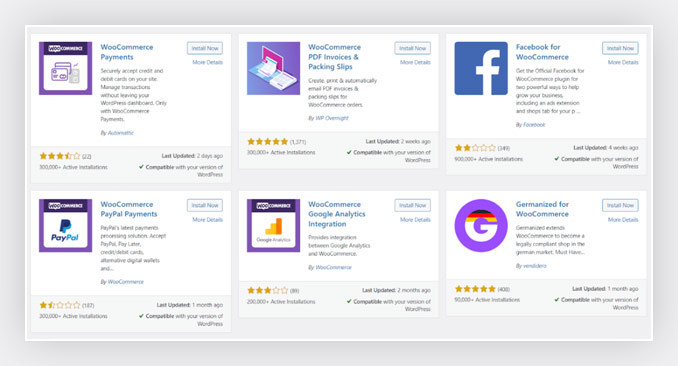 You may use the best WooCommerce plugins to improve the user experience, ultimately grow your business, and give your ecommerce store some extra functionality. WooCommerce plugins & add-ons can help you collect membership payments, monitor customers' activities, etc. WordPress offers tons of paid and free plugins for WooCommerce, so be mindful of picking up the best options.
Recommended: Top 10 WooCommerce Sales Funnel Plugins to Boost Conversions
7) Google Analytics Integration
Once you have chosen the WooCommerce hosting, theme, and plugins, the last thing is to ensure that your strategy is working by monitoring the results. Google Analytics is one such tool that can help you monitor your traffic sources and numbers and provide many valuable insights.
It can help you figure out your most-viewed products and pages to help you optimize them for added sales and tweaking changes to the low-performing pages. You can use plugins to integrate Google Analytics with WooCommerce easily.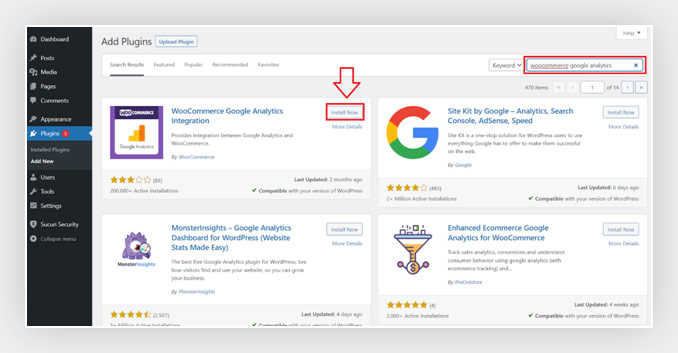 Summary
I have mentioned the best practices that one must follow while setting up their WooCommerce store. Avoid adding too many plugins or selecting a heavy theme that would complicate your site's navigation.
Also, remember that your users value their data, so you should follow all the measures to keep their data protected. Remember to hierarchize your store's crucial elements while keeping the user experience on top. Follow all these best practices to run a successful WooCommerce store, and enjoy boosted sales.