Want to Choose Best Custom Logo Design Services for the branding of your product or business. Well, with the help of the free logo makers you can easily craft your own logo designs as per your need.
The online logo designing platforms are the blessing of the internet for small businesses owner, who want to build their own logo to identify their brand and company. While hiring an artist or choosing a pre-build logo can be too expensive for new business owner which are on a budget but on the other hand all these best logo design services variety in price from free to affordable and with some practice, you can also able to create some unique logo designs for your business or product in no time.
And for using logo design services all you need is a computer with good internet connection but most importantly you should also check logo design inspiration sites to get updated with latest trends of logo designs and get hint, advice or knowledge of designing process by logo designers. All these things are compulsory for you to get best results if you are a newbie or just a short time designer.
So, after with the big things let's analyze online logo design services in details. Here we have our collection of some online logo design services that you should try.
NOTE: Some of these logo design services are very strict in the sense of offering free logos. Many of them offer paid services either for high-resolution results for logos or for getting the rights to the logo at all.
48hourslogo – Logo Design Services start from $29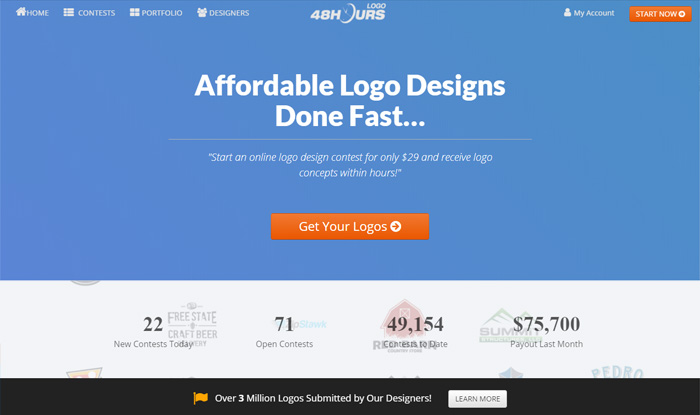 From our daily usage, we find this platform most trusted and easy-to-use platform providing best custom logo design services. The company started in 2010, and by 2018, the company has served over 20,000 happy clients globally.
48HoursLogo is best logo maker online website that offers a range of design-related services in the type of design contests. If you are searching for an inexpensive service for your design project, 48HoursLogo is a must to try service.
With an affordable price to list your project on the platform, you can start your project and get the concept designs within hours after submitting your project. Just make a choice with choosing over a basic fee or additional fees to add some custom features on your listing and let the professional designers craft a better design and work for you.
Interesting features of 48HoursLogo:
Featured Contest feature: It allows you to highlight your project and focus on your project.
Private Contest feature: It makes your project private and available only for the designers at 48HoursLogo.
Designer Invite feature: It allows you to invite top designers to work on your project.
Besides these 3 major features, we suggest you to visit 48HoursLogo because there are still many more useful and interesting things to explore logo designs.
After choosing a final design from a designer, the copyright for that design is transferred directly to you, and the designer no longer has the right to it. In this way, you get the best logo designs to choose for your product or business.
Overall, this service is highly recommended for people that are on a budget and also who want best pixel logos as soon as possible, designed by the skilled designers and all that stuff in $29.
Start logo design contest for only $29
8+ Best Custom Logo Design Services
Logaster.com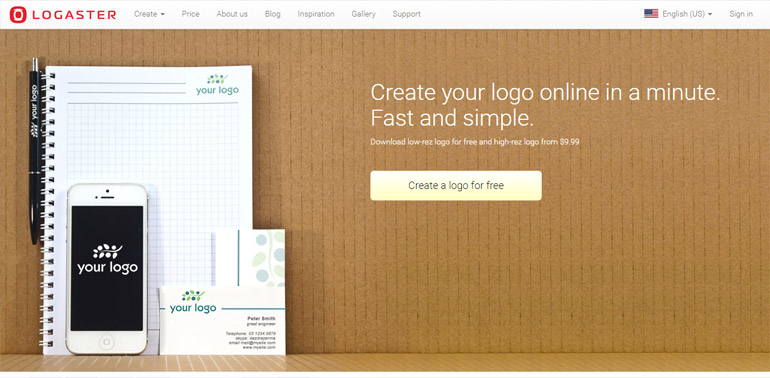 Logaster is best one online logo design services waiting for your visit where you can form free logo designs.
Logaster provides best custom logos with a pretty clean UI which makes the procedure of building logos really faster and professional. You just have to spend a few seconds on the website to design your own descent looking logos.
After your satisfaction with your logo design, create a free account and convert your designed logo into a downloadable zip file having six different modified formats of logos like invert emblems, transparent background much more. You can also get much detailed and high-resolution photos of your logo designs by paying little bucks.
LogoTypeMaker.com
LogoTypeMaker is a great platform to craft custom logo designs and one from the well-known the free logo makers. The website posses a variety of options such as free, vector and custom logos with a very basic user interface and types of limited pre-designed templates to select. And at the end serves people with a decent looking free logo.
But just by a little spending, you can here also obtain high vector graphics of your logo in 8 different types sizes in transparent formats.
Designhill.com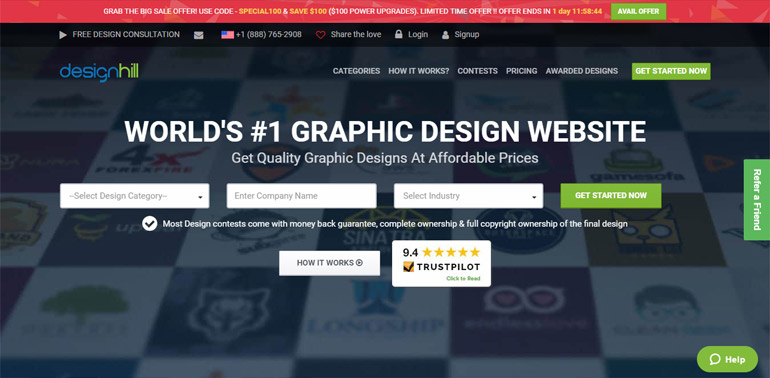 If you want a fast and reliable logo design then you should try Designhill. The Designhill logo maker is one of leading platform form logo designs at affordable prices.
On Designhill, you will find a big collection of the custom logos and designs produced to fulfill all of your needs whether its your social profile, website, blog or even for print. Trading of ready-made logos gets started here with a minimum cost of $99. Like 48hourslogo you can also here run a designing contest to get variety of work for your design and an expert designer for future.
Online Logo Maker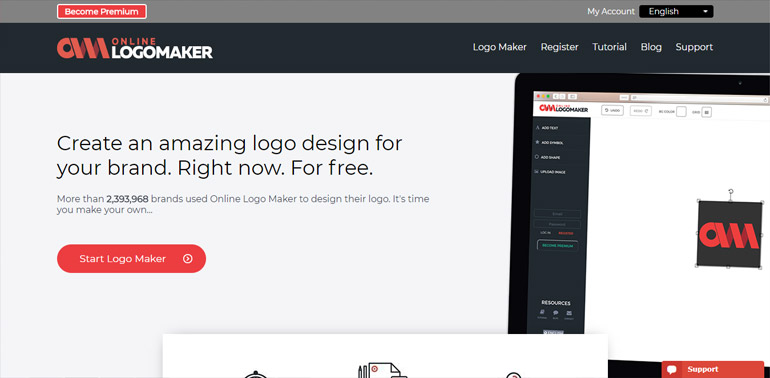 Online Logo Maker is one of best place for creating own logos and getting them all for free. Unlike other websites, it does not consume time and force users to generate an account for making and downloading a logo which is a plus point of it.
Even the process of logo designing is really simple here!
Just select a suitable image from a large library of the images in different category or upload a custom image. Mention your brand name, adjust the colors, size, alignment, proportion and finally, your logo is ready.
Shopify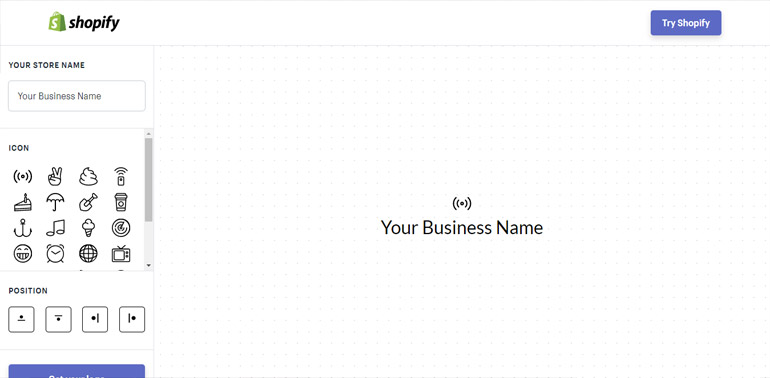 Shopify online logo maker is one of the famous platforms from best custom logo design services which provide you the ability to form your own logo design in just seconds.
Online entrepreneurs or small businesses owners who just started their business make use of Shopify's huge library of stock images and great features to craft a unique logo with best logo maker free for all.
Squarespace.com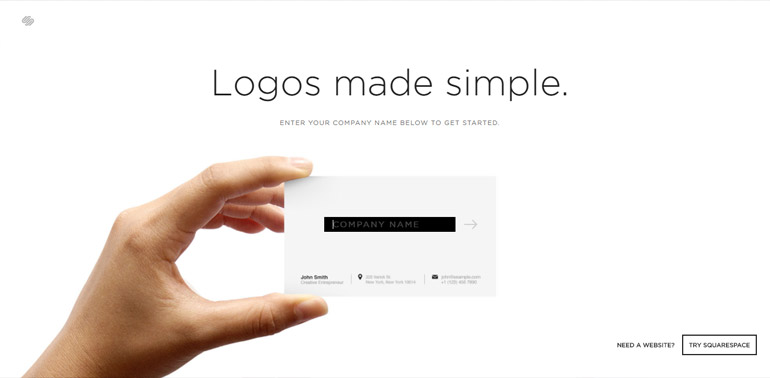 Here comes, SquareSpace having all type of custom logo designs. Its one of best free logo maker software with super easy-to-use functionality and also offers a decent collection of the graphics, which allow you to generate an attractive logo for free in few minutes of time. The easy drag-&-drop system, integrated with a smooth UI interface, makes it even easy to make logos.
And the end results are very much stunning that even can compete with a professional designer's artwork.
DesignEvo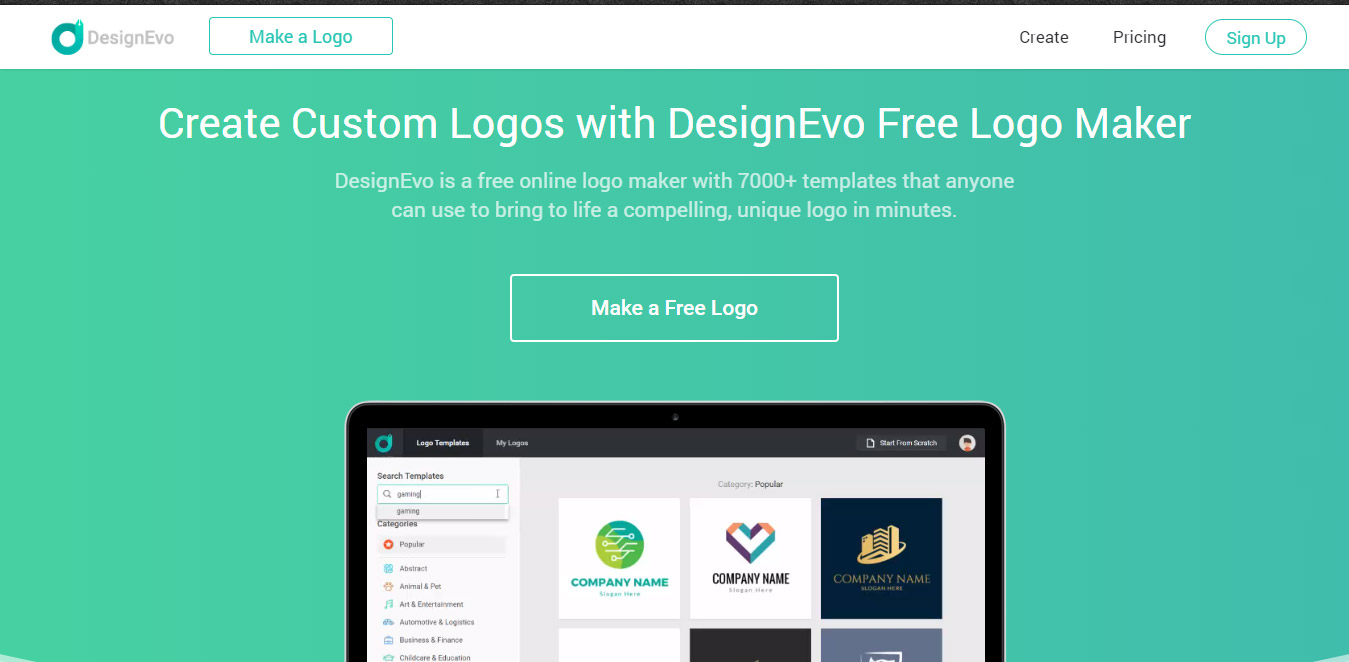 If you have limited graphic design skills and have little budget for hiring a designer, DesignEvo can be a great choice for you. DesignEvo features everything you need to create a logo, no matter for your blog, website, app, club, shop or social media. It has more than 7000 professionally designed templates ready to use. All elements are editable and you can customize any logo with your preference.
DesignEvo allows you to download free logo in 500px, and if you need higher resolution file (maximum 5000px), you can buy it at an affordable price at $19.99 with unlimited edits.
Conclusion
No doubts, using above free best custom logo design services is the best method of getting an attractive yet with professional look logo that speaks to your brand. It takes time to settle on what you want, but with the help of these online logo makers you can craft logo design easily.
Talk with us and let us know, which one of above logo design services you will use?